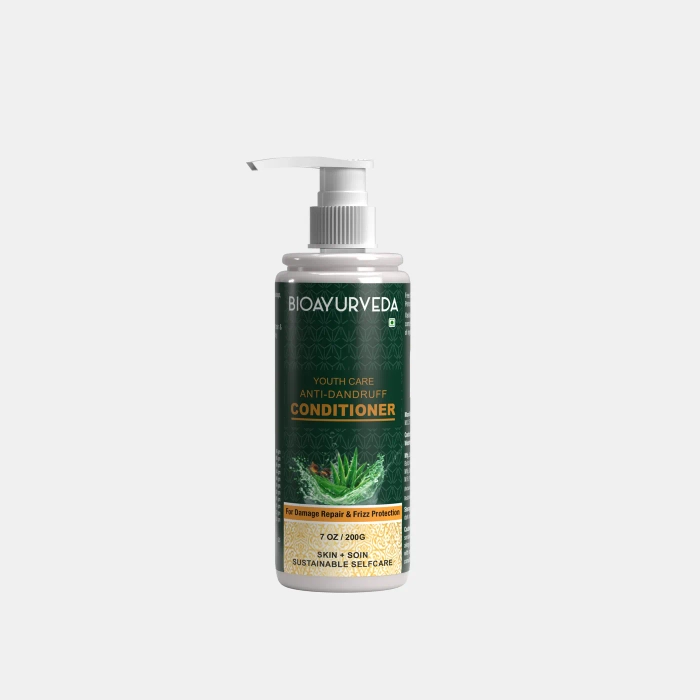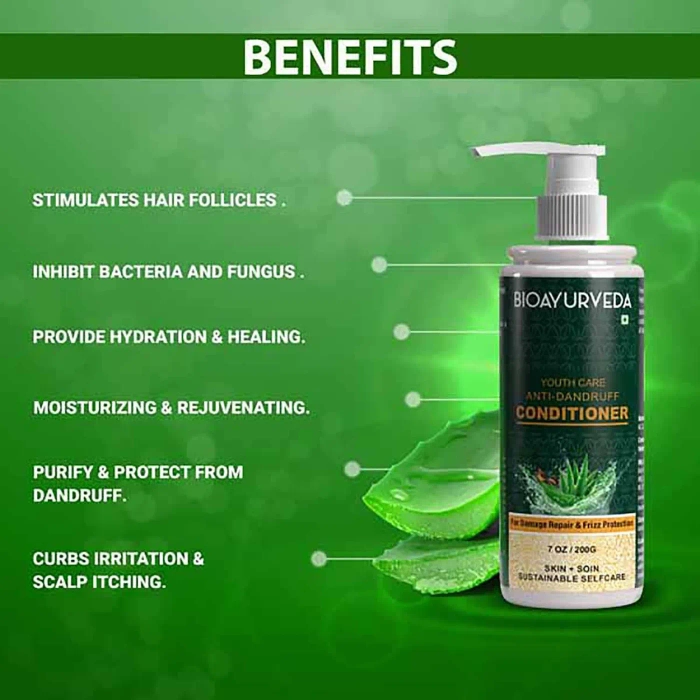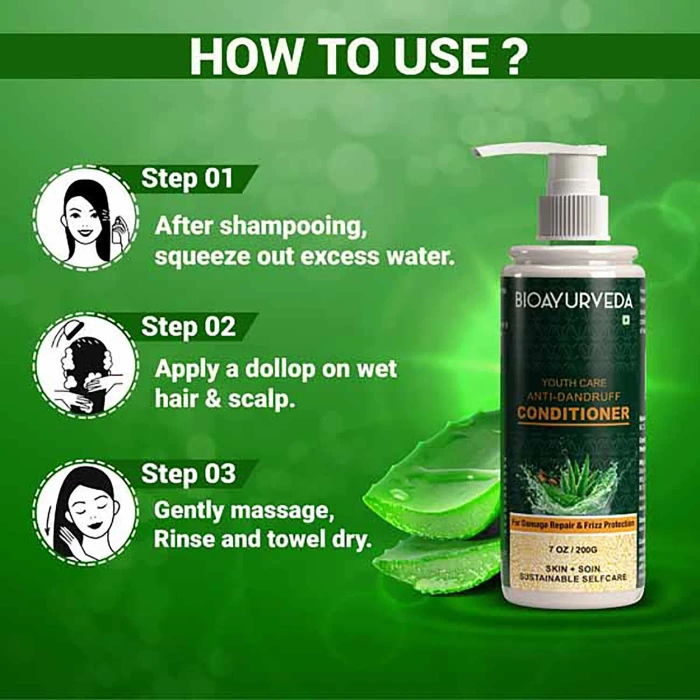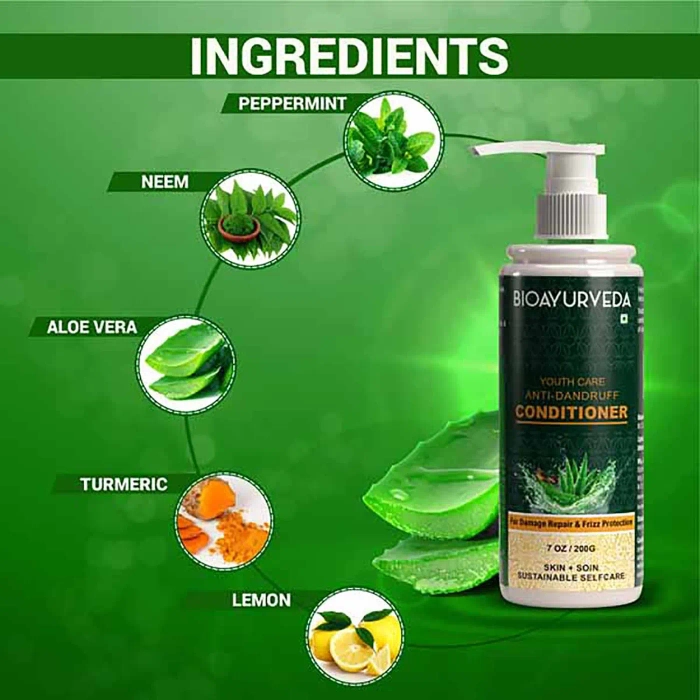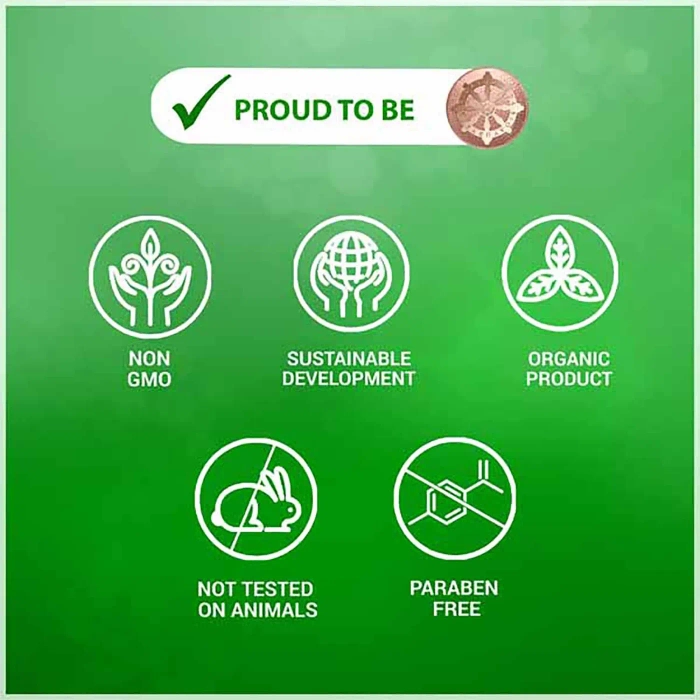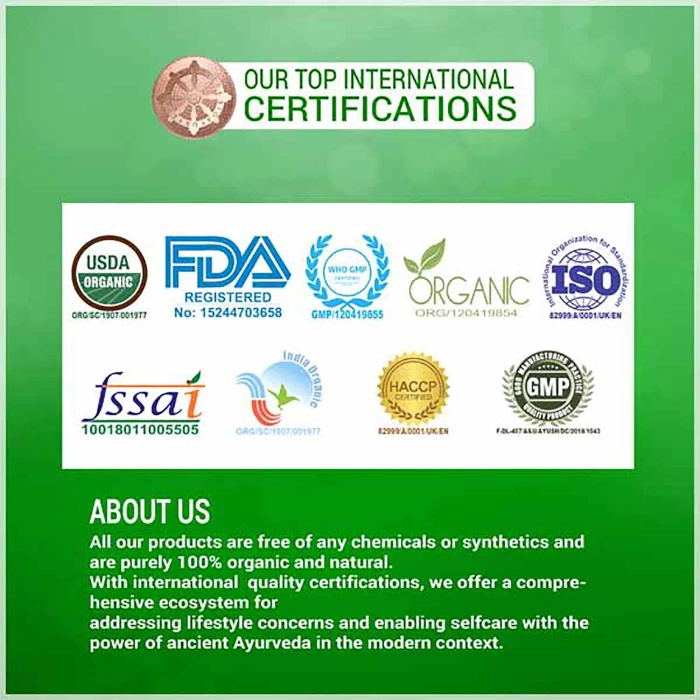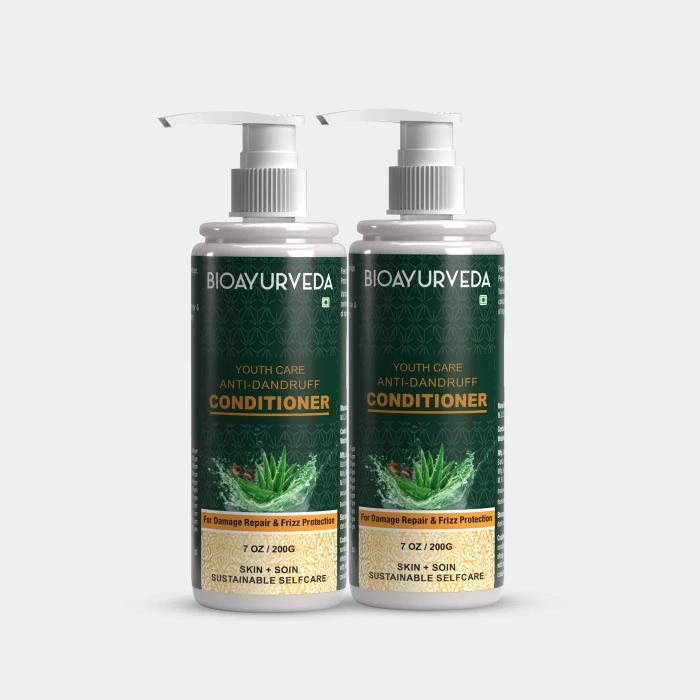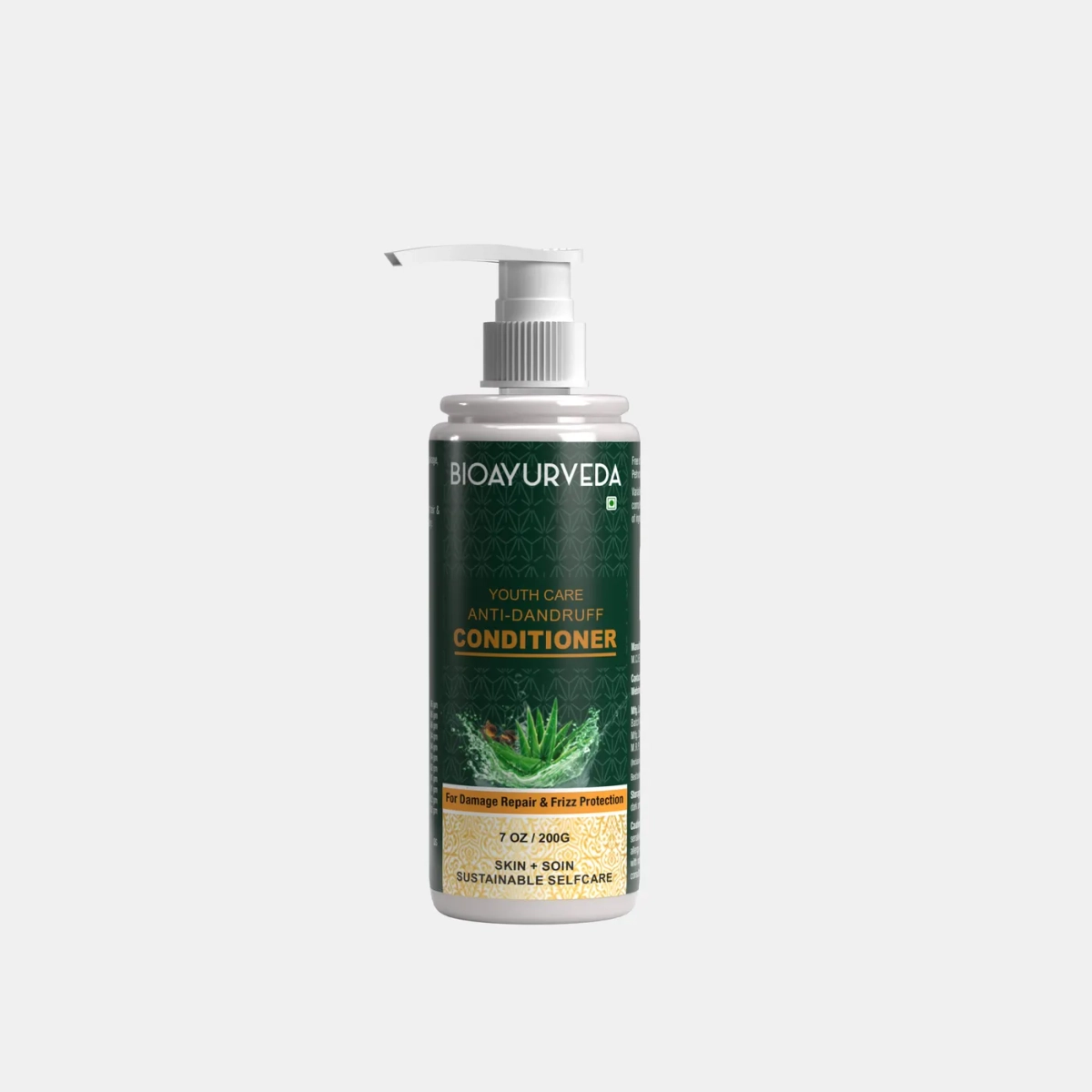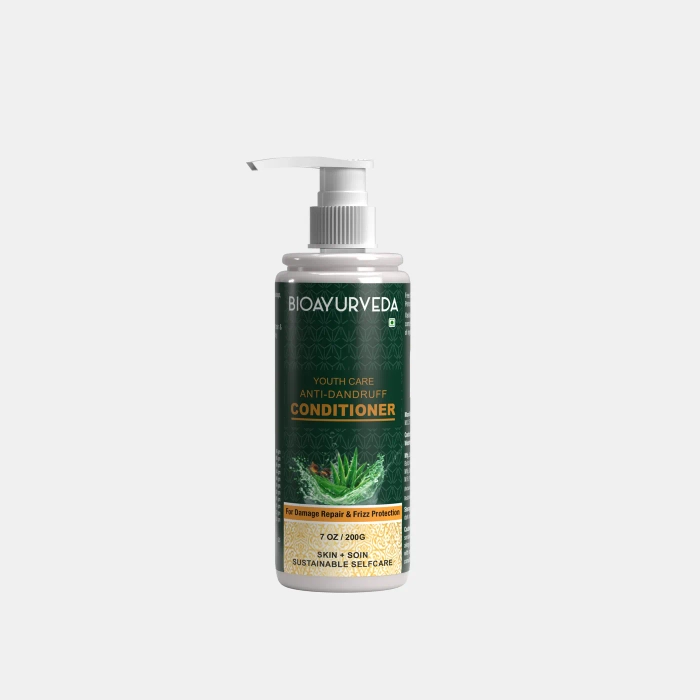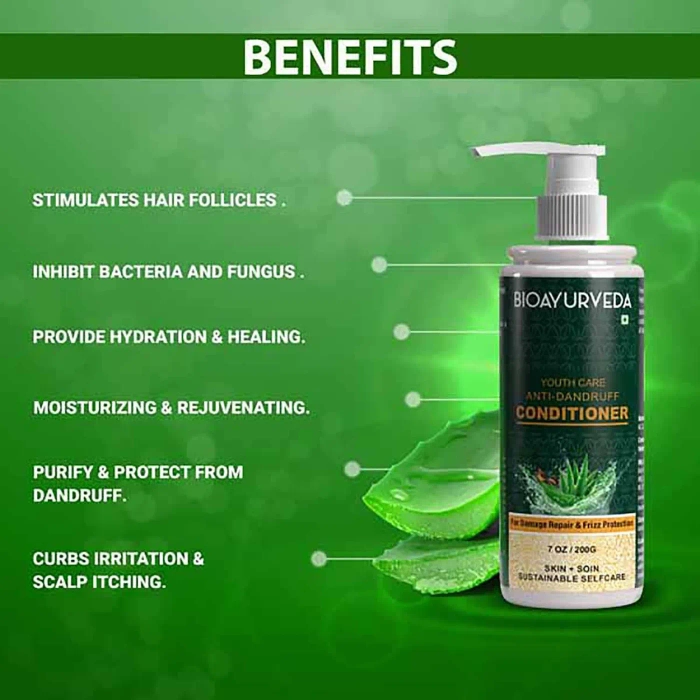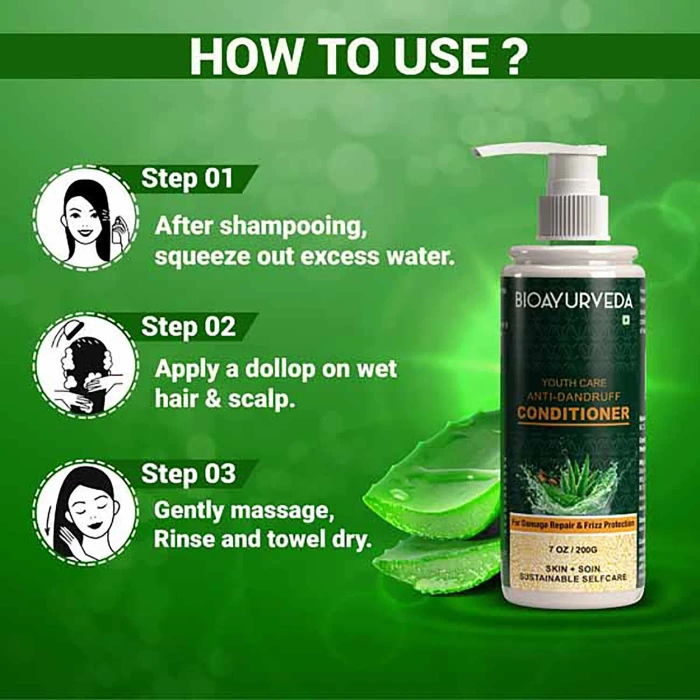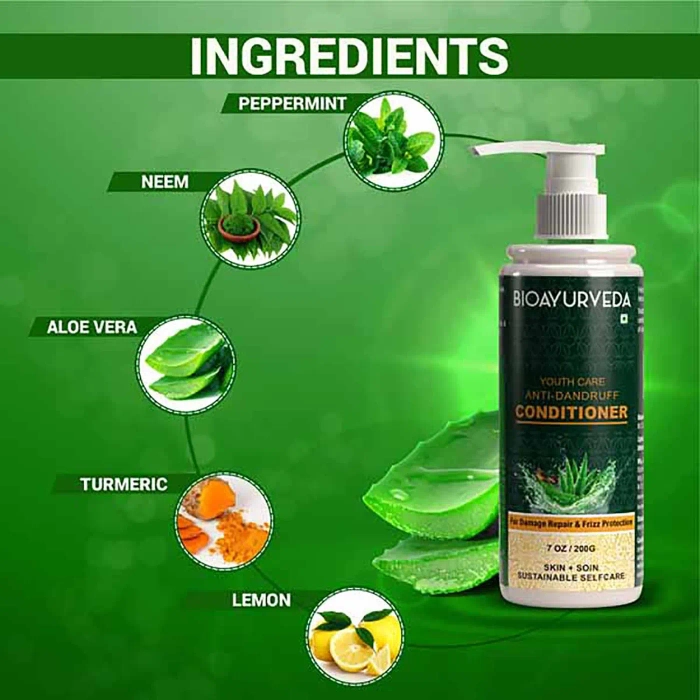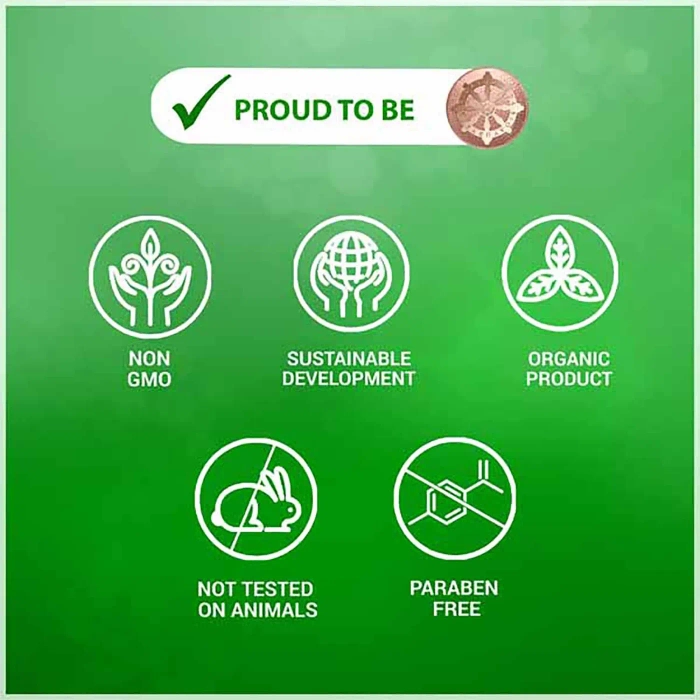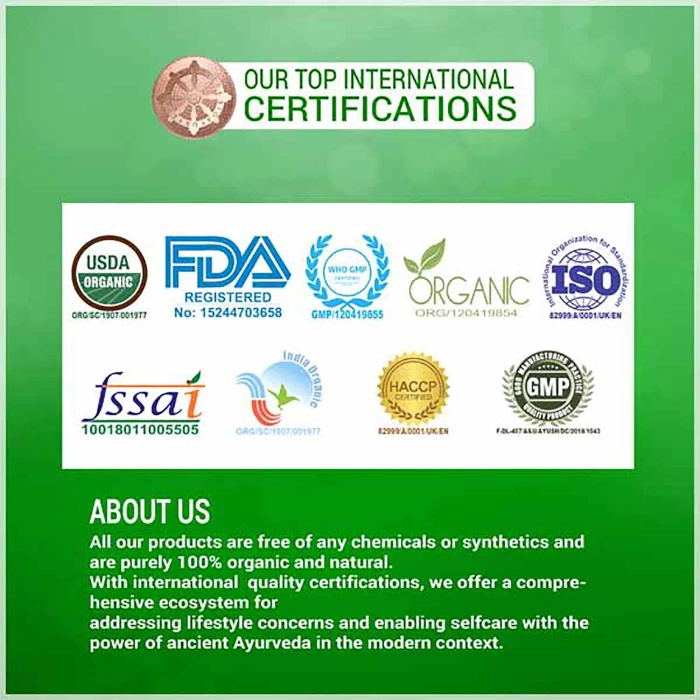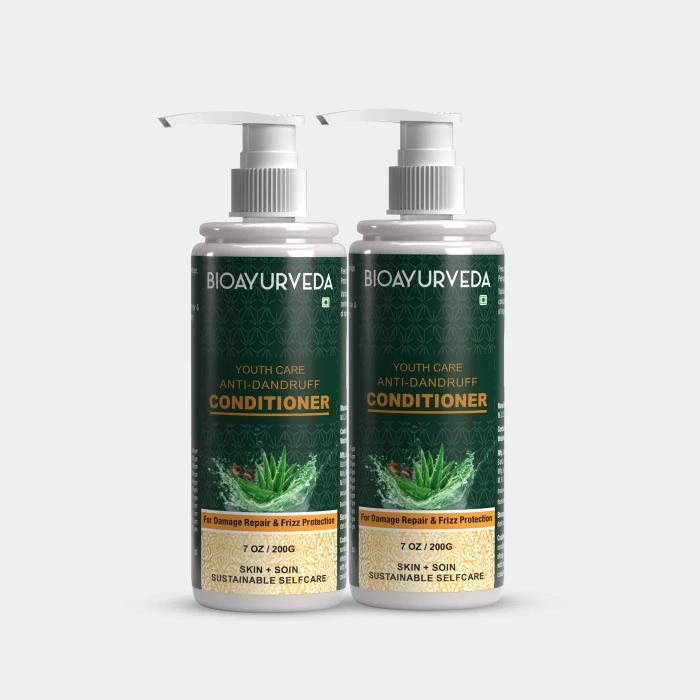 YOUTH CARE ANTI-DANDRUFF CONDITIONER
Description
YOUTH CARE ANTI-DANDRUFF CONDITIONER is a unique blend of organic herbs, along with vital minerals and essential & natural oils that is formulated to purify and protect from dandruff causing bacteria and fungus while nourishing hair and scalp with hydration and healing. With therapeutic action, it curbs irritation, flakiness and scalp itching. Moisturising and rejuvenating, it repairs hair damage and stimulates hair follicles for growth and vitality.
HOW TO APPLY
After shampooing, squeeze out excess water. Apply a dollop on wet hair & scalp and gently massage. Rinse and towel dry.
Ingredients
Kumari, Neem, Rosemary, Shikakai, Haldi, Bhringaraja, Brahmi, Lemongrass Oil, Kajuput Oil, Pudina Oil, Rock Salt
Product details
---
Dandruff is a common scalp condition that affects many people around the world. These flakes of dead skin can be embarrassing and uncomfortable, causing itching and irritation. That's where anti-dandruff conditioners come in. Anti-dandruff conditioners contain active ingredients such as lemon, Neem, Peppermint, and Aloe Vera that help to combat the growth of the fungus responsible for dandruff. They also provide moisture to the scalp, which helps to reduce itching and flaking. These conditioners work by slowing down the production of skin cells, which reduces the amount of dead skin cells that are shed from the scalp. Moreover, anti-dandruff conditioners provide an added benefit to your hair by improving its overall health and appearance. They contain essential vitamins and nutrients that nourish your scalp and hair, leaving it feeling soft, smooth, and shiny.
These conditioners are an excellent solution for those who want to achieve a dandruff-free scalp while also maintaining healthy hair. More so, we are here to provide you the best anti-dandruff conditioners. Presenting BIOAYURVEDA Youth Care Anti-Dandruff Conditioner. It is an organic hair conditioner that is made with natural and organic ingredients to control the growth of dandruff and nourish your hair as well. One thing that is absolutely great about this product is that it suits all hair types. More so, it causes no side effects. That is why it is the best Ayurvedic hair conditioner out there that you should include in your haircare routine!
Benefits
Ingredients
How To Use


BIOAYURVEDA is a visionary holistic luxury brand in health and wellness offering completely natural and organic products.
Manufactured By:
Arganshe Private Limited
Address:
11/2, BADARPUR BORDER, Faridabad, Haryana, 121003