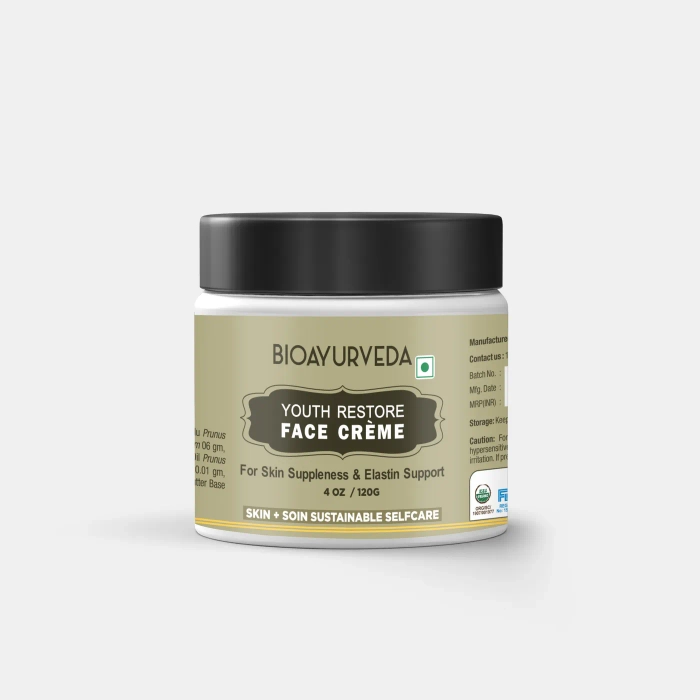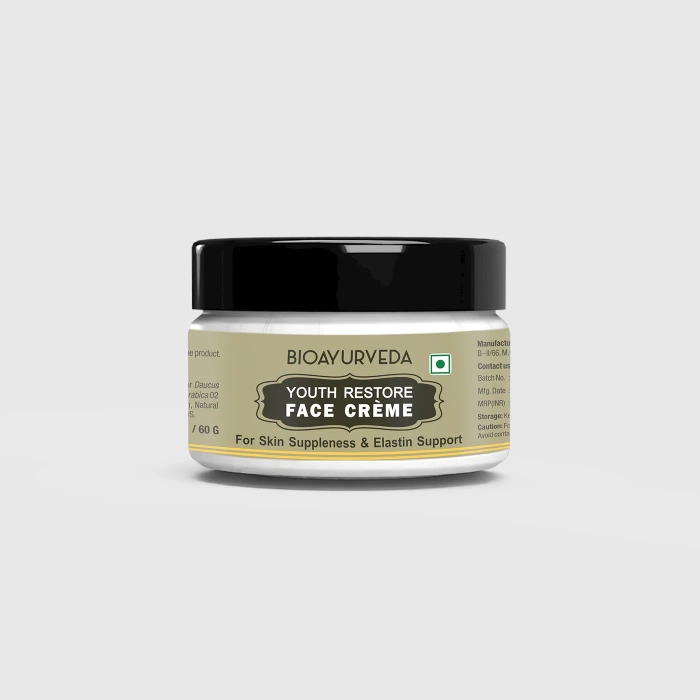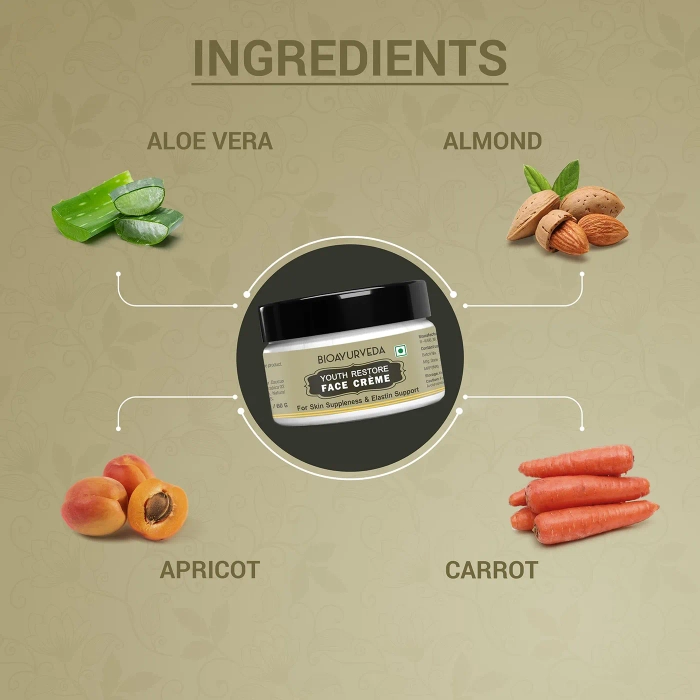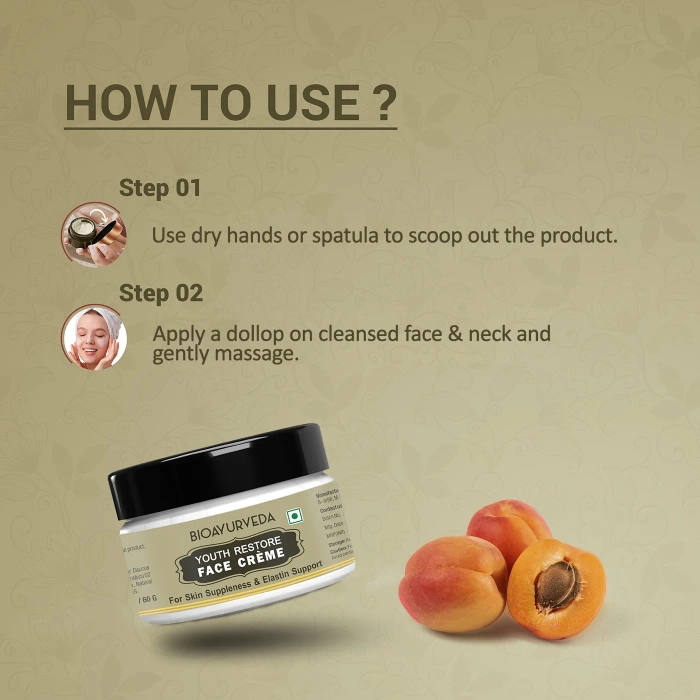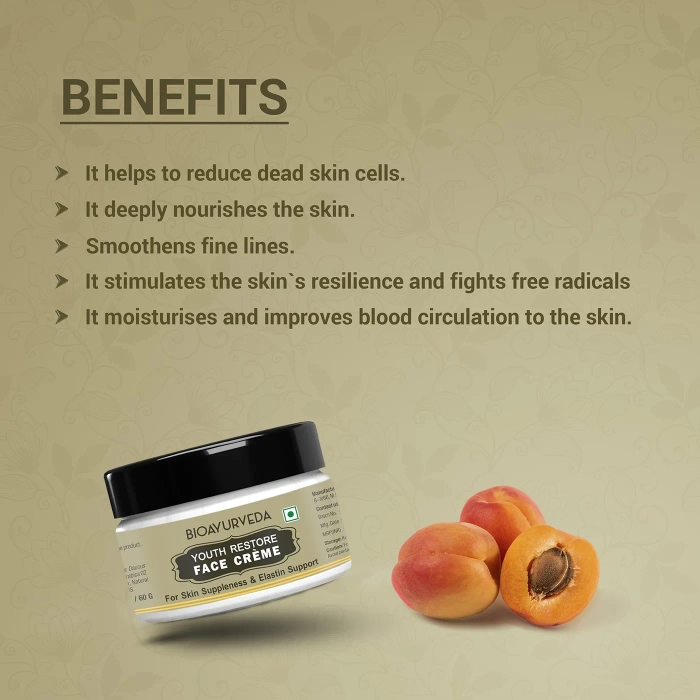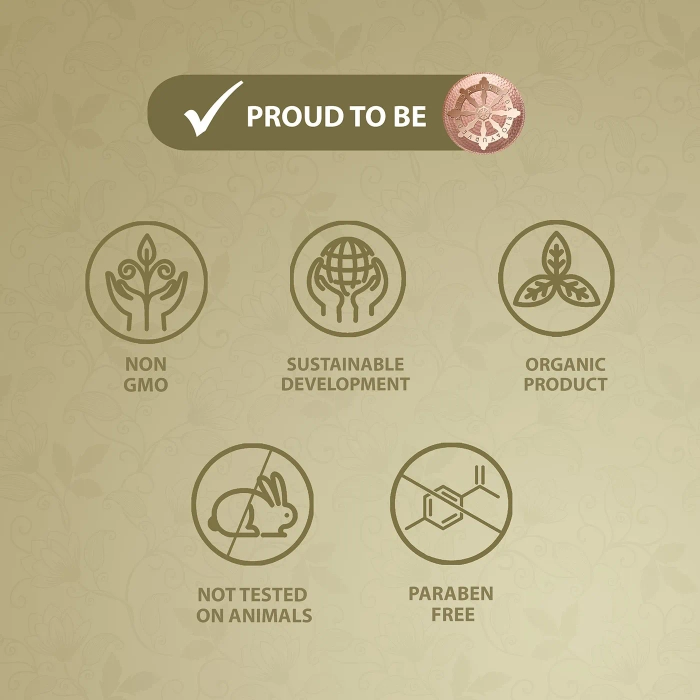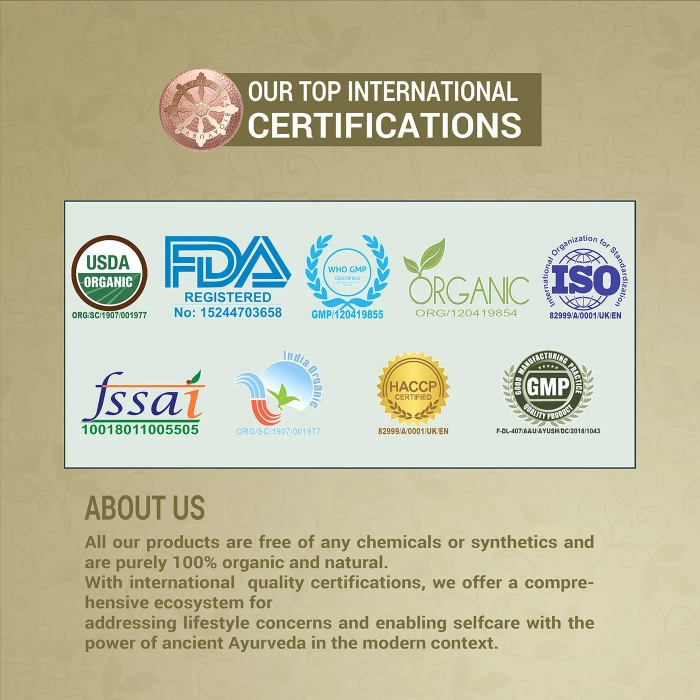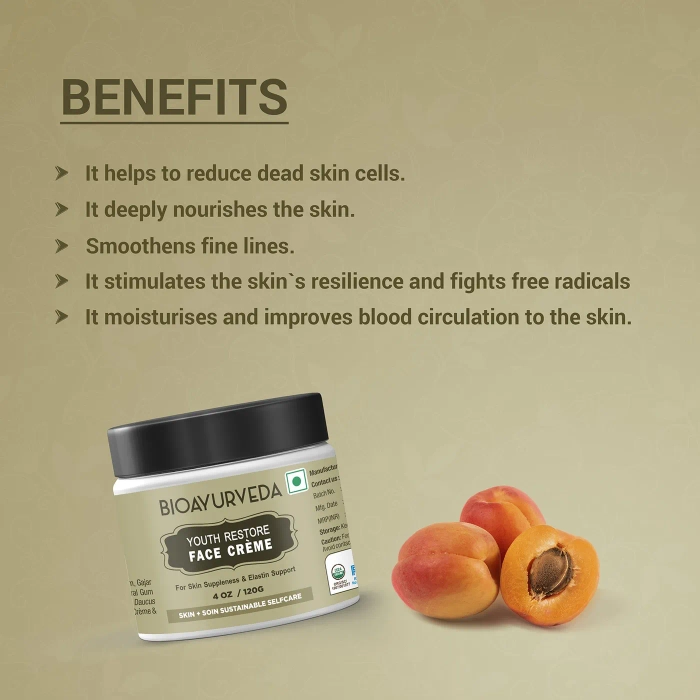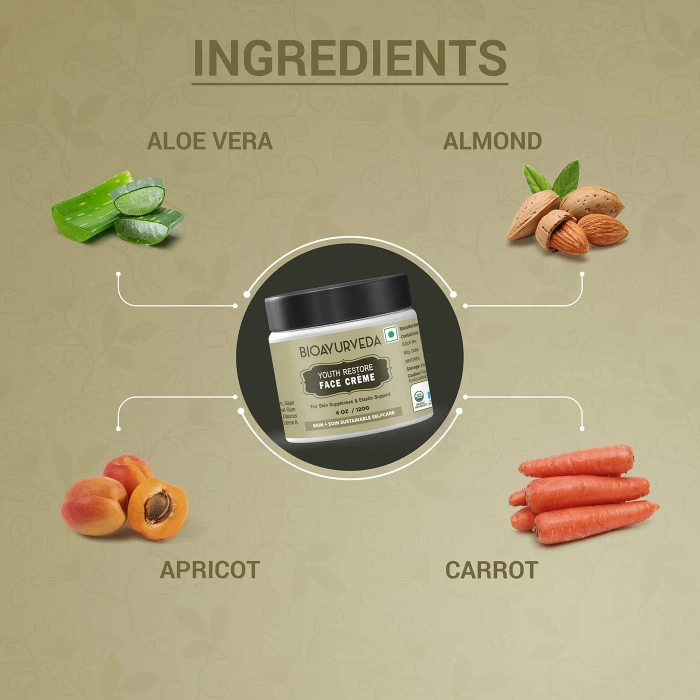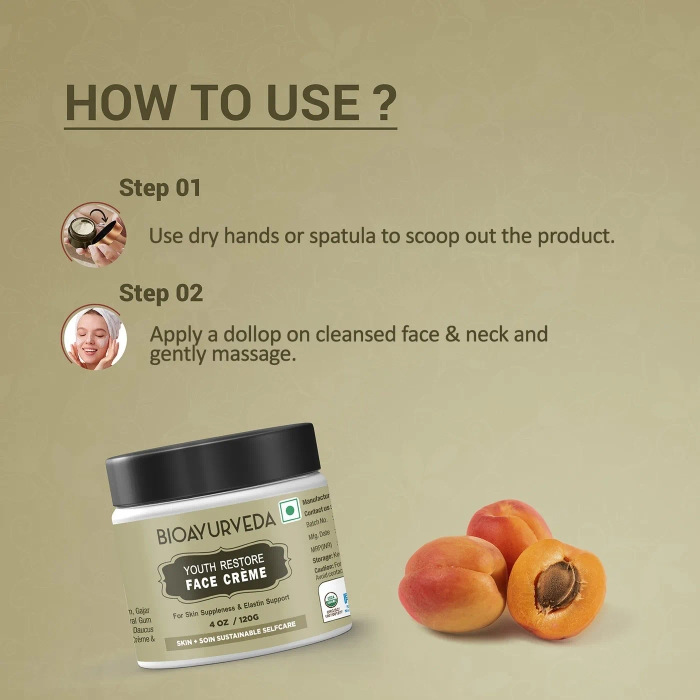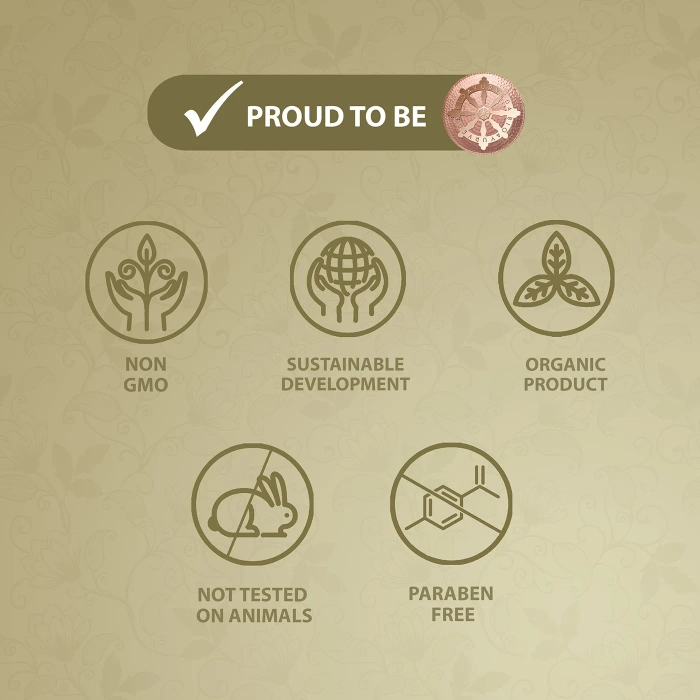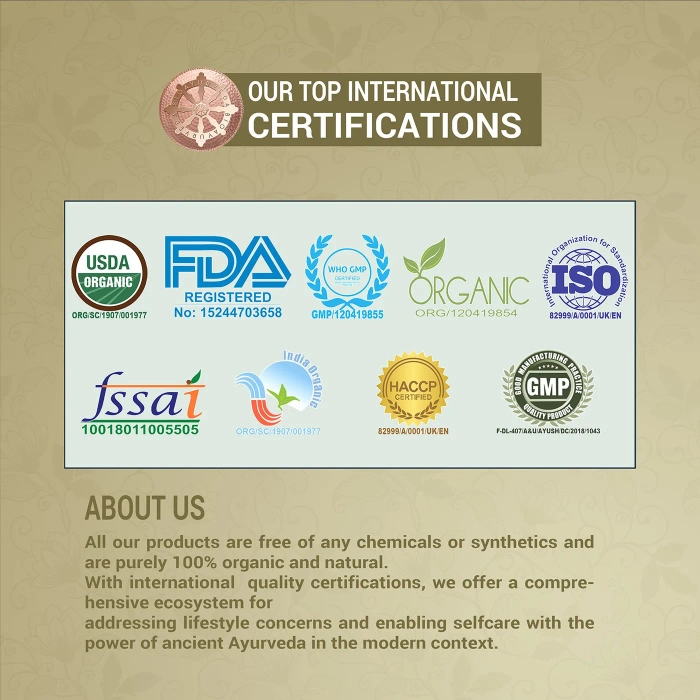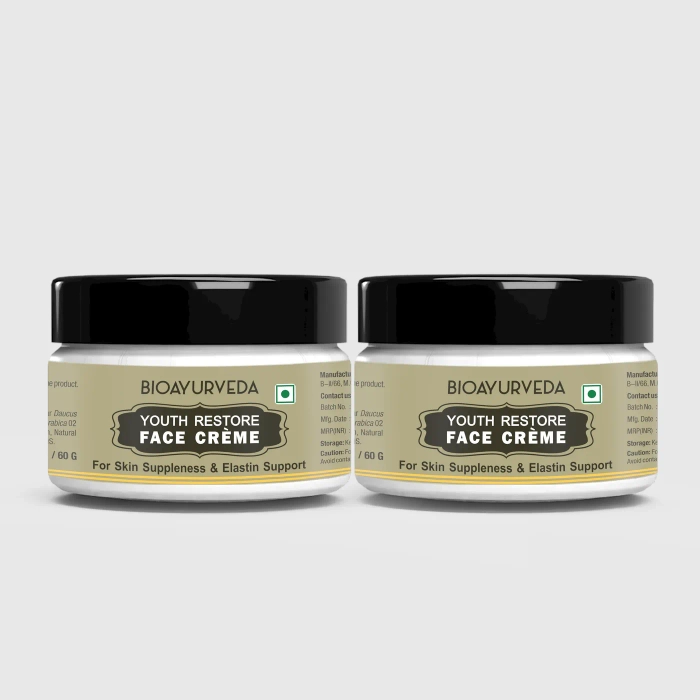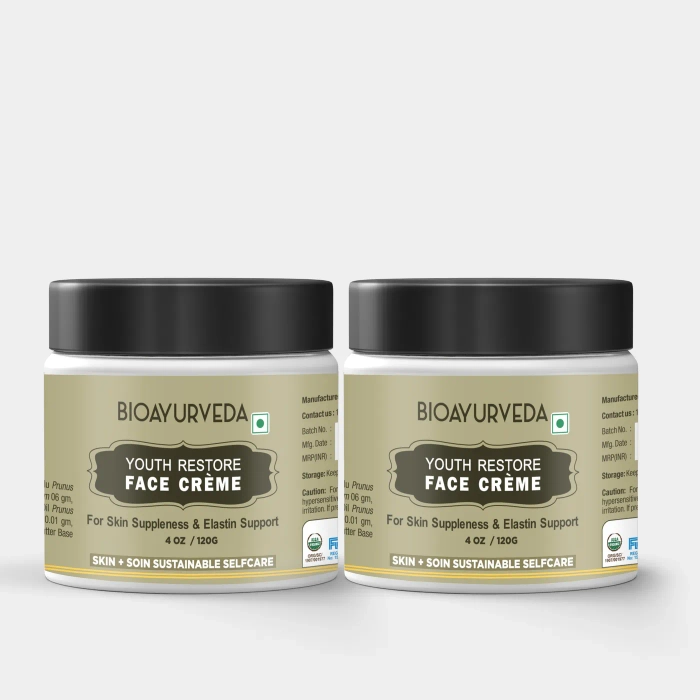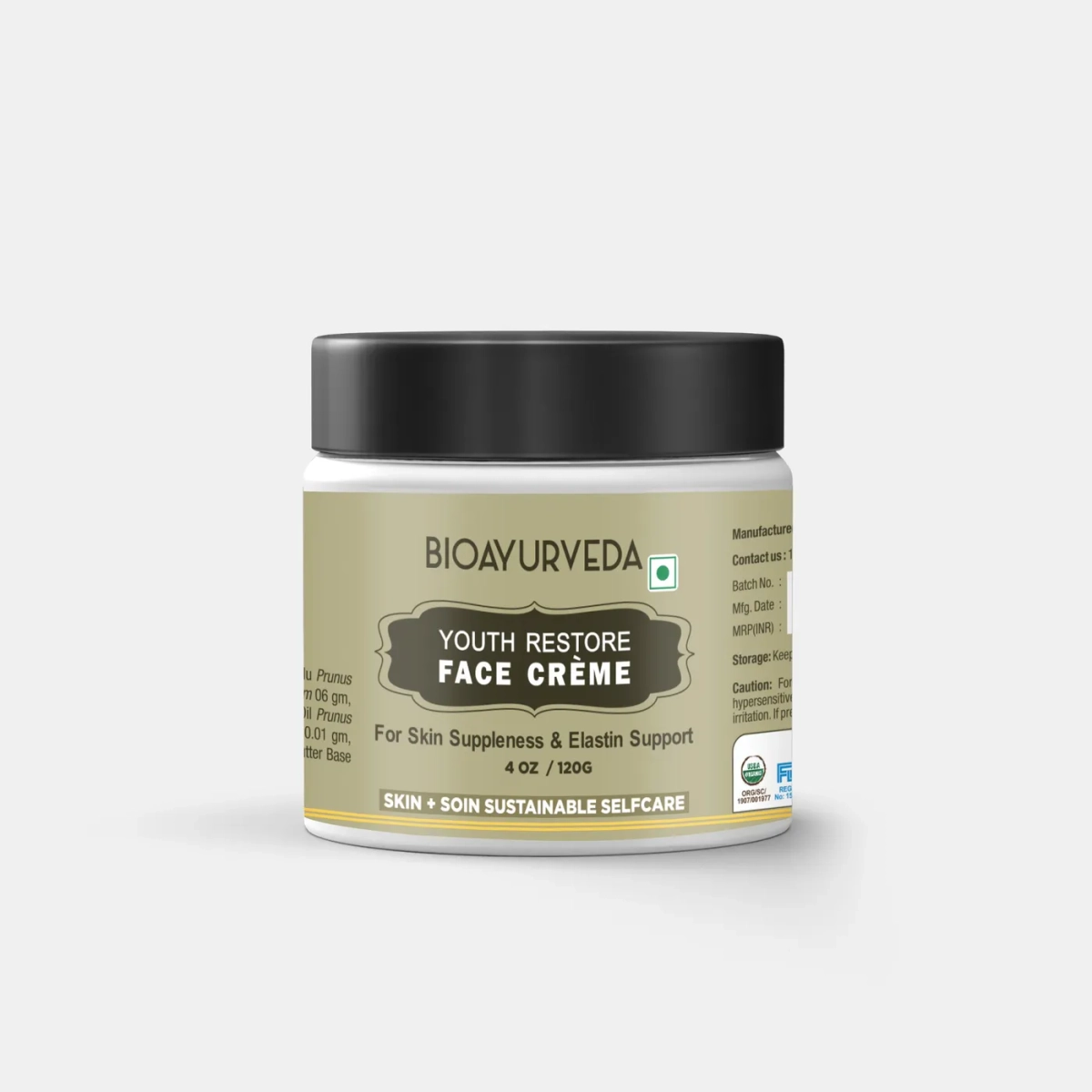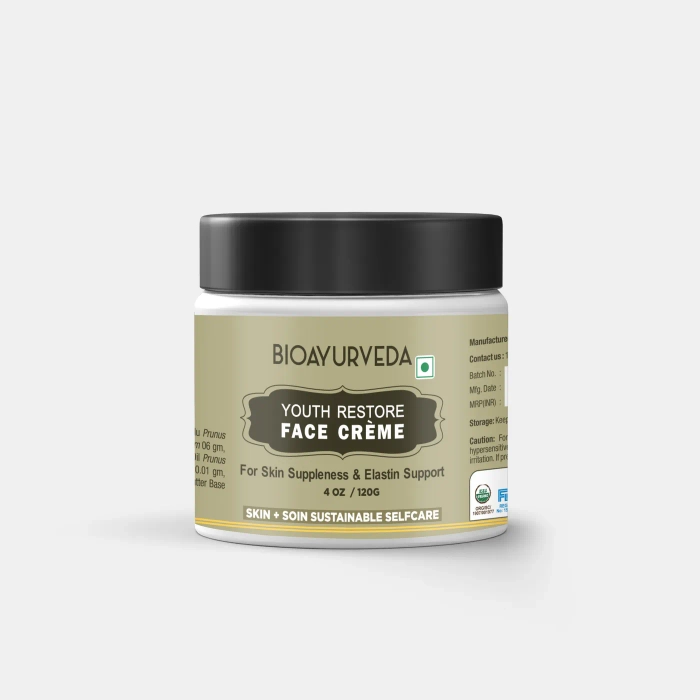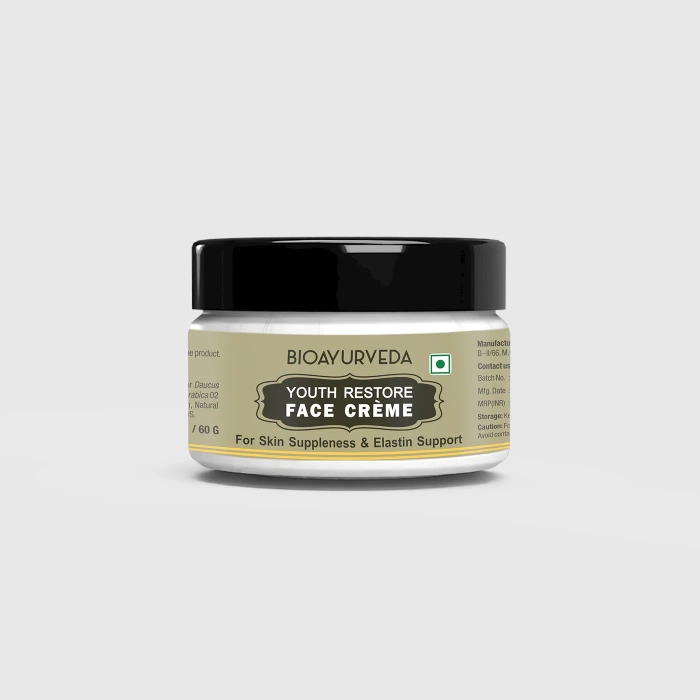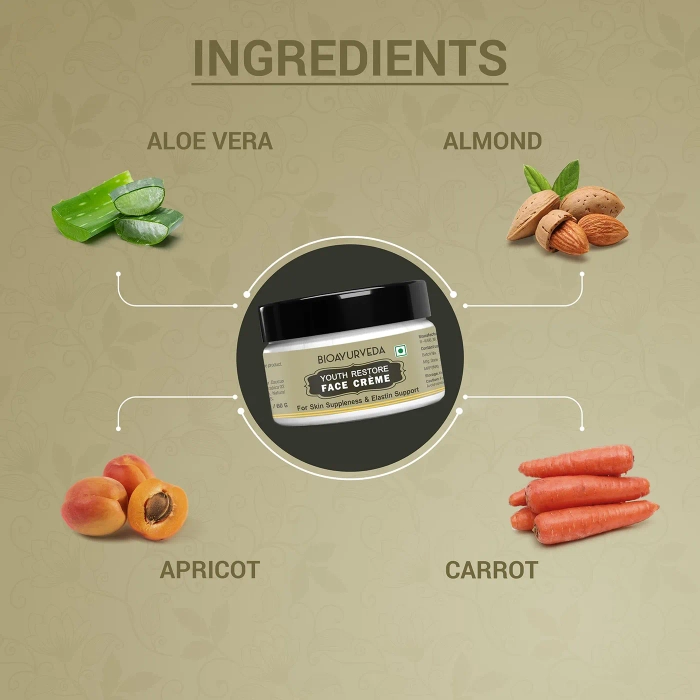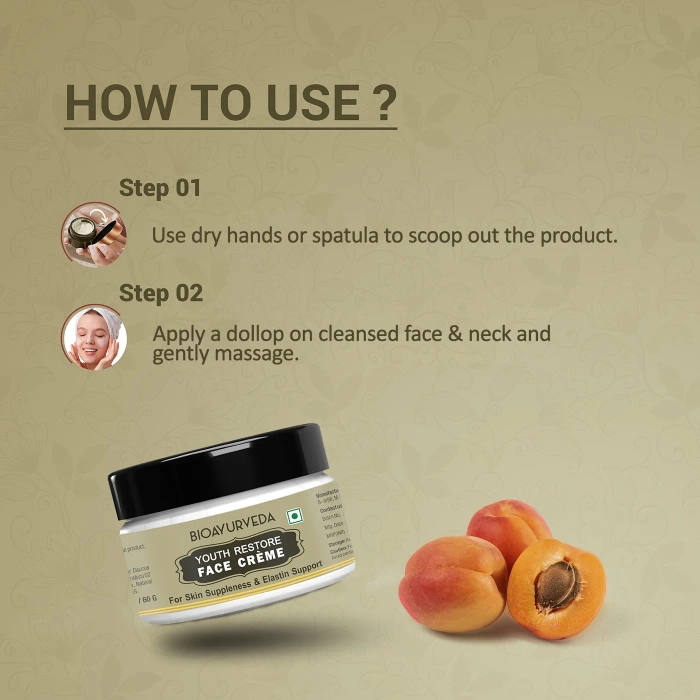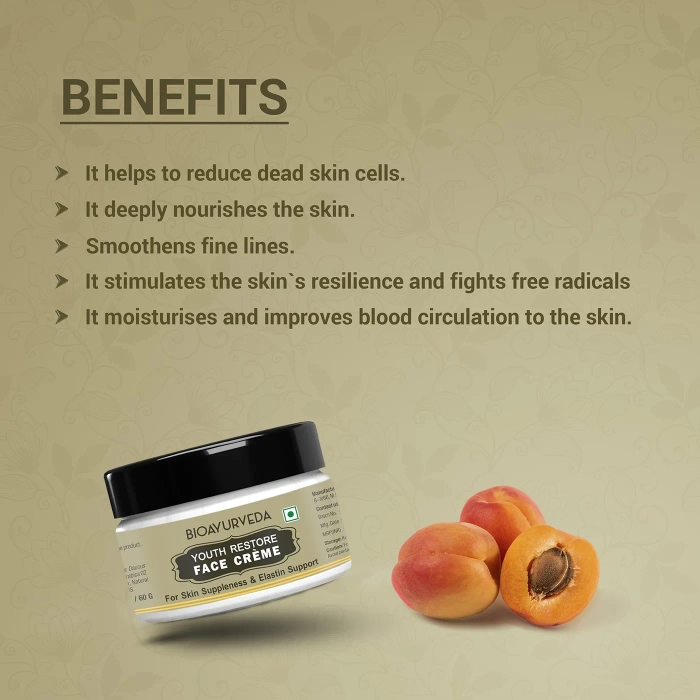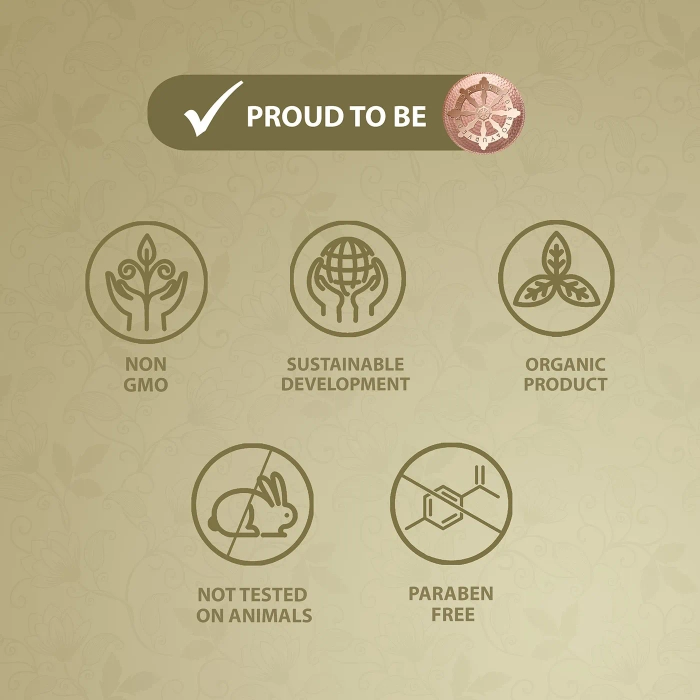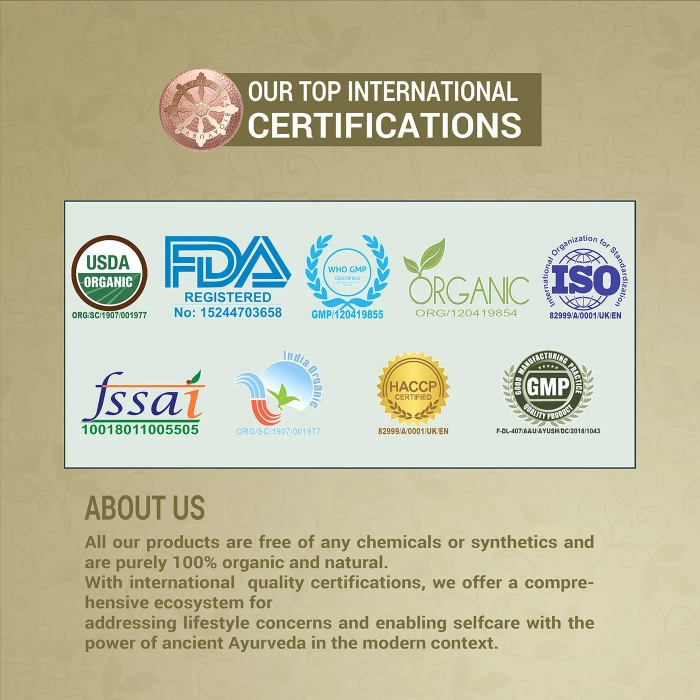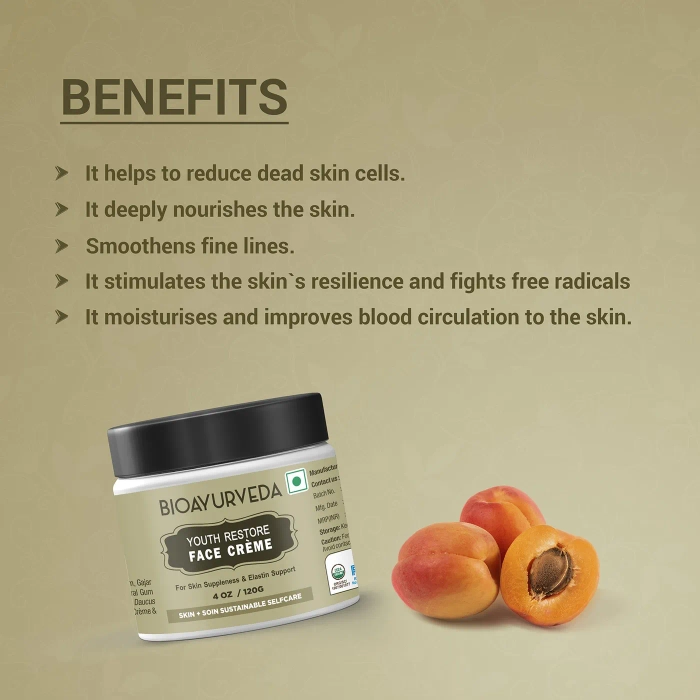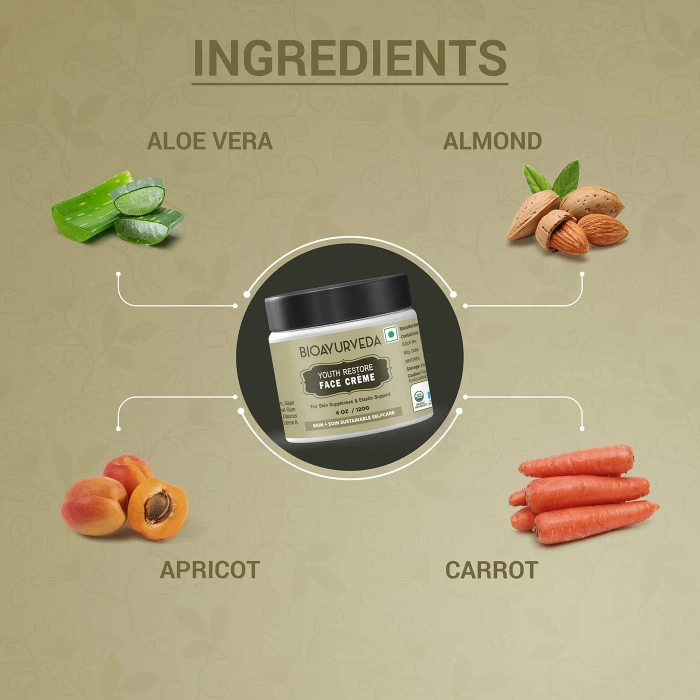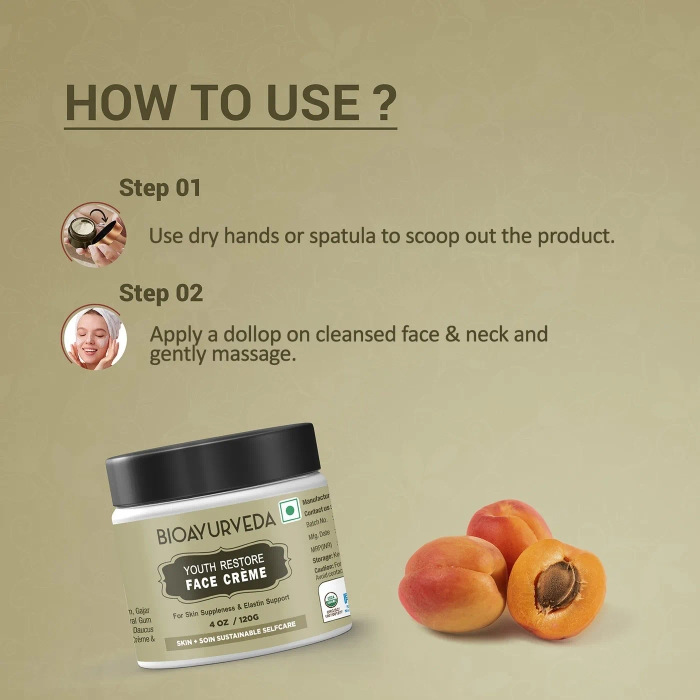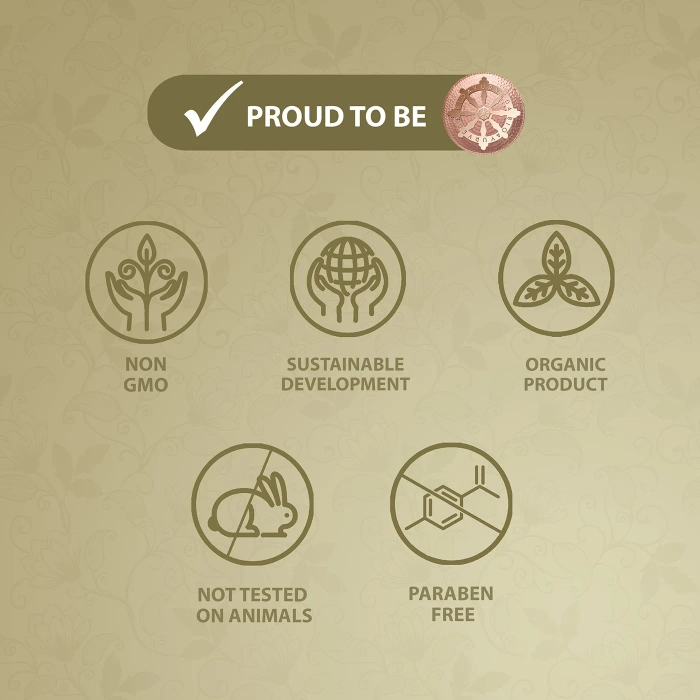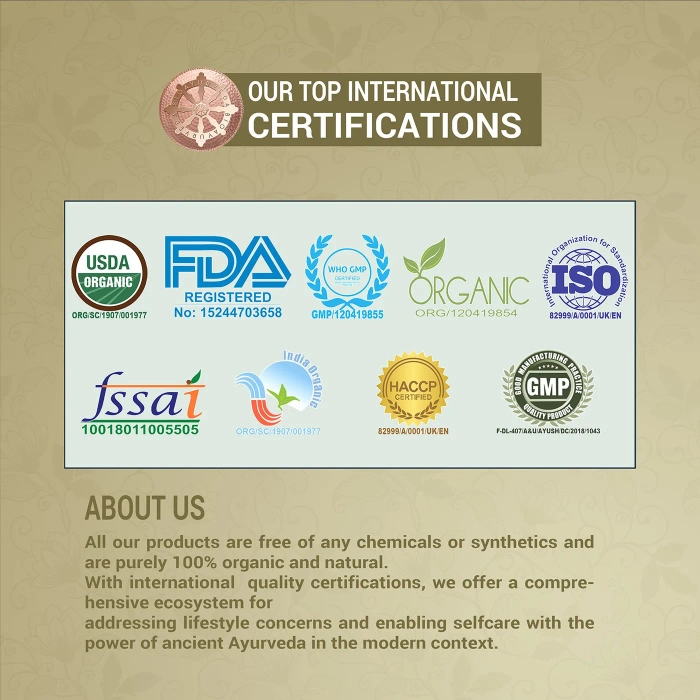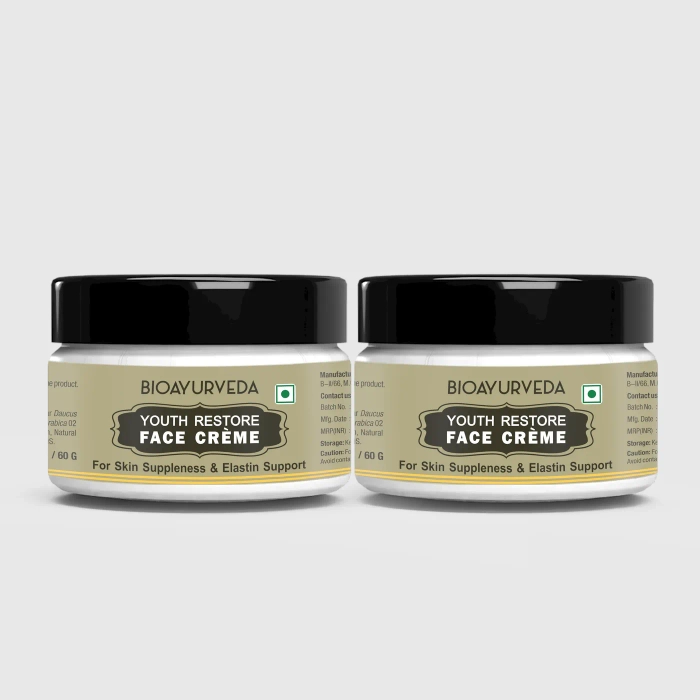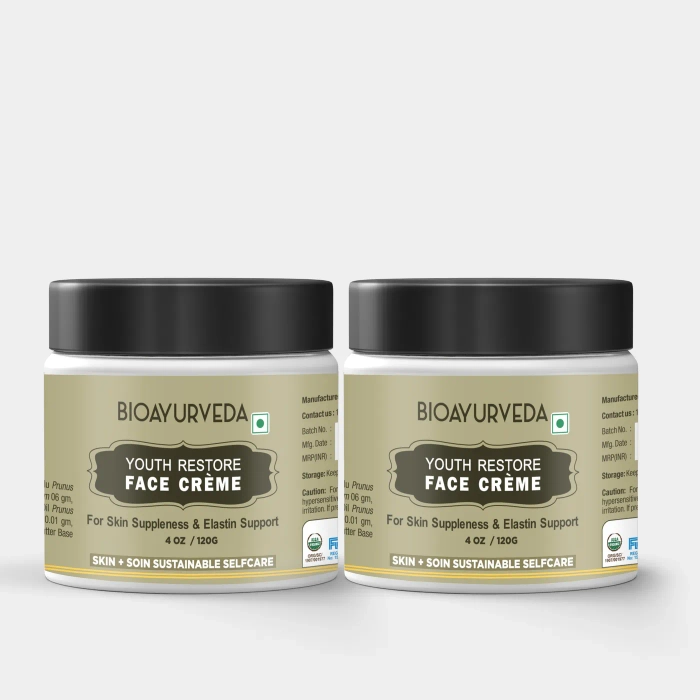 YOUTH RESTORE FACE CRÈME
Description
YOUTH RESTORE FACE CRÈME is a unique blend of organic herbs along with vital essential & natural oils that is formulated to restore suppleness, stimulate cell turnover, boost elasticity, and bolster skin structure. It helps to reduce dead skin cells, smoothen fine lines, and counter early onset of wrinkles. It enhances the complexion and upholds the integrity and tonality of the skin.
HOW TO APPLY
Apply a dollop on cleansed face & neck and gently massage. Use dry hands or spatula to scoop out the product.
Ingredients
Kumari, Jardalu, Gajar, Vilayati Sounf, Grapeseed, Natural Gum, Badam Oil, Rice Oil, Gajar Oil
Product details
---
As we have mentioned previously and will reiterate, taking care of the skin on our face is crucial and requires more attention than any other part of our body. Despite not being apparent, our facial skin is constantly exposed to various external factors throughout the day. Our face also contains essential organs such as the eyes, nose, and mouth, which are susceptible to various types of bacteria and viruses. If left neglected, the skin on our face can deteriorate and lose its youthful appearance. Nevertheless, there is no need to be alarmed, as there are ways to care for our skin.
To make things a little easier for you, we present to you our BIOAYURVEDA Youth Restore Face Crème. It is an exotic fusion of organic and natural ingredients like Aloe Vera, Apricot, Almond, and Carrot that work in tandem to restore the suppleness of your facial skin. It also helps with the reduction of fine lines and wrinkles. This face cream is Ayurvedic and can never harm your face or leave side effects. Moreover, Youth Restore Face Crème is suitable for all skin types! So, it does not matter whether you have dry skin or oily skin, you can use it without any issues whatsoever. This makes it the perfect candidate to be included in your skincare routine!
BIOAYURVEDA Youth Restore Face Crème is an organic blend of natural and pure ingredients like Aloe Vera, Apricot, Almond, and Carrot that work together to restore the suppleness of your skin. It boosts cellular turnover and boosts the elasticity of your skin. More so, it supports the structure of your skin. It helps reduce fine lines, wrinkles, and dead skin cells. Finally, it brightens the complexion of your skin and gives it a firmer tone.
Benefits
Ingredients


BIOAYURVEDA is a visionary holistic luxury brand in health and wellness offering completely natural and organic products.
Manufactured By:
Arganshe Private Limited
Address:
11/2, BADARPUR BORDER, Faridabad, Haryana, 121003