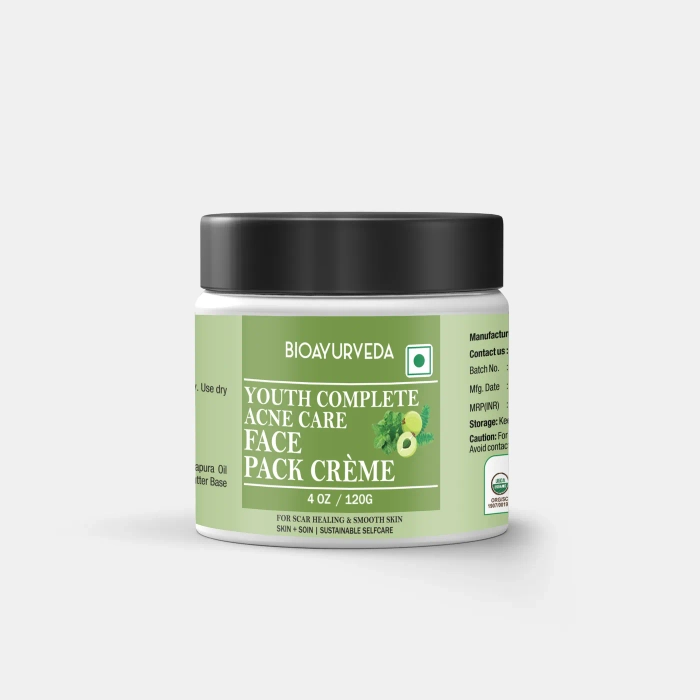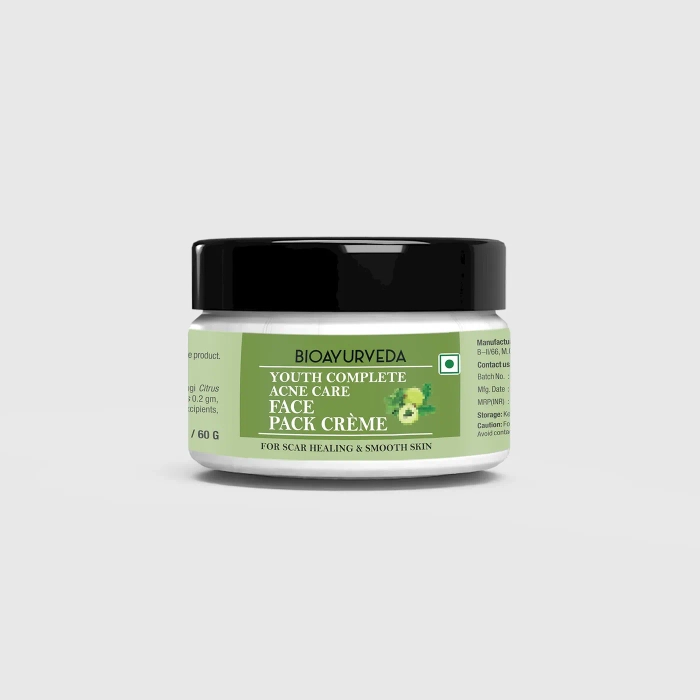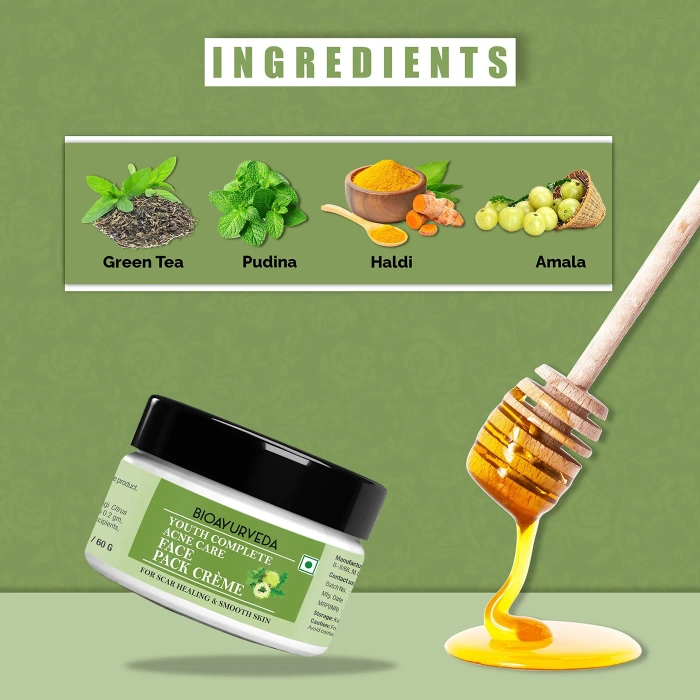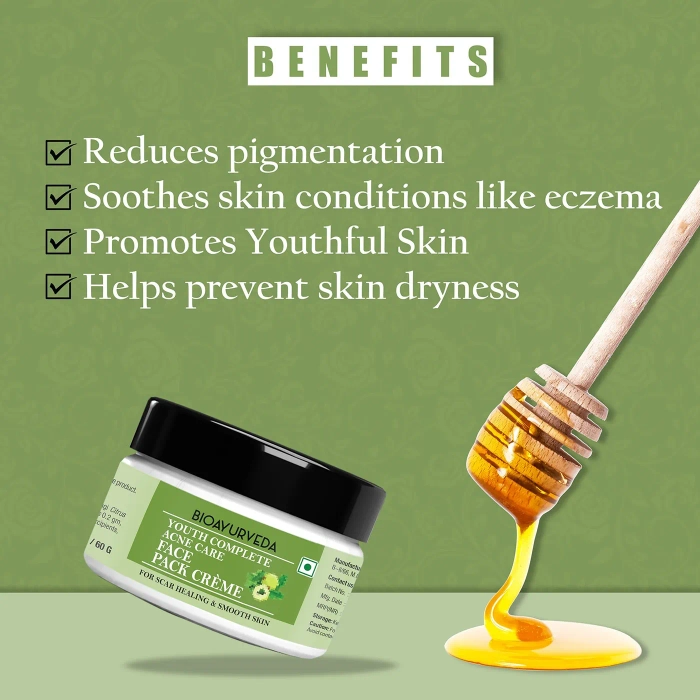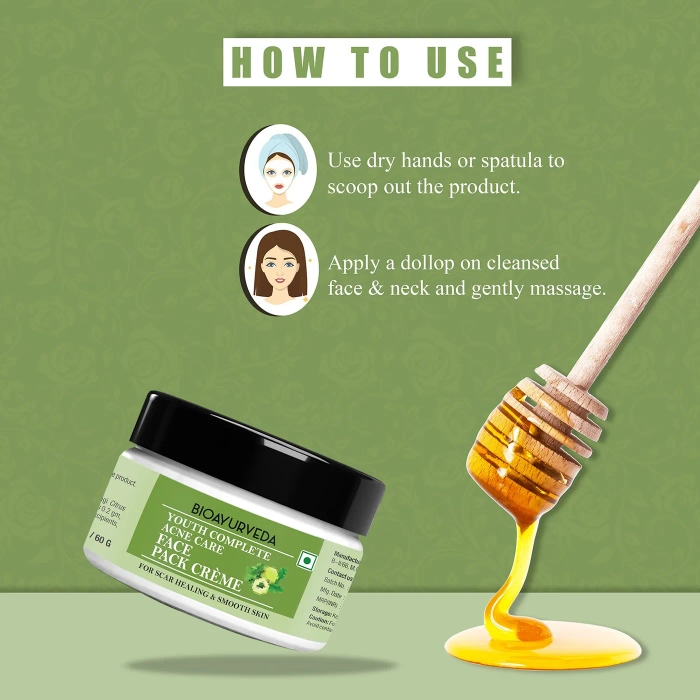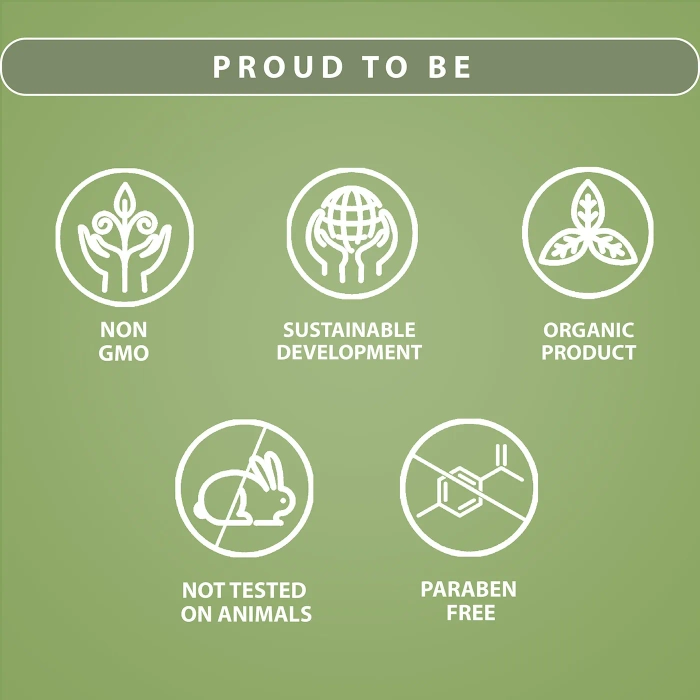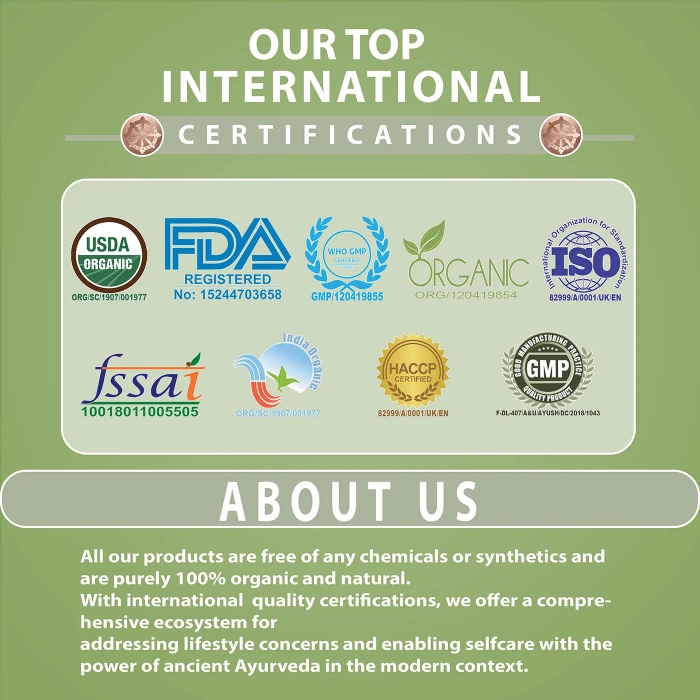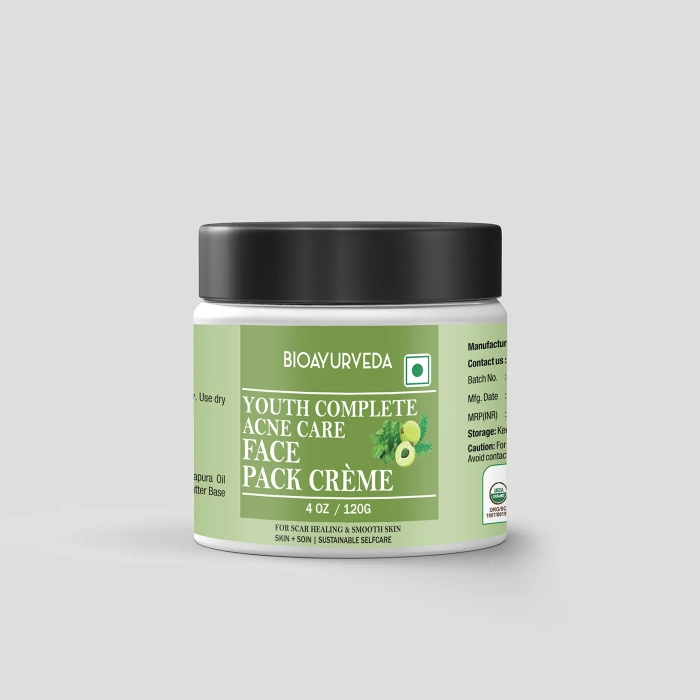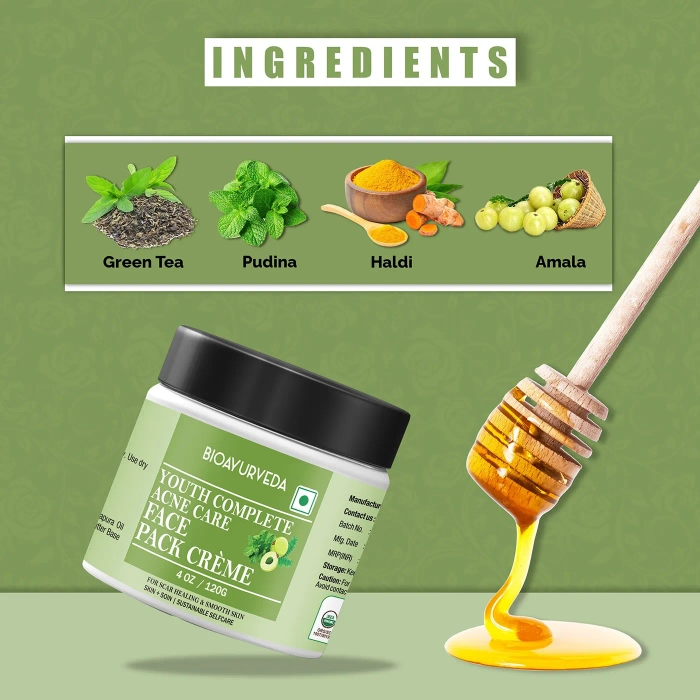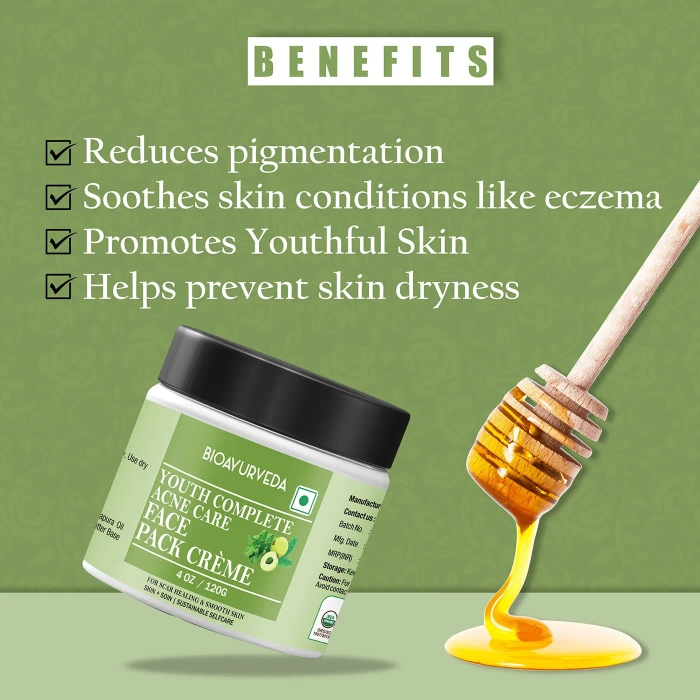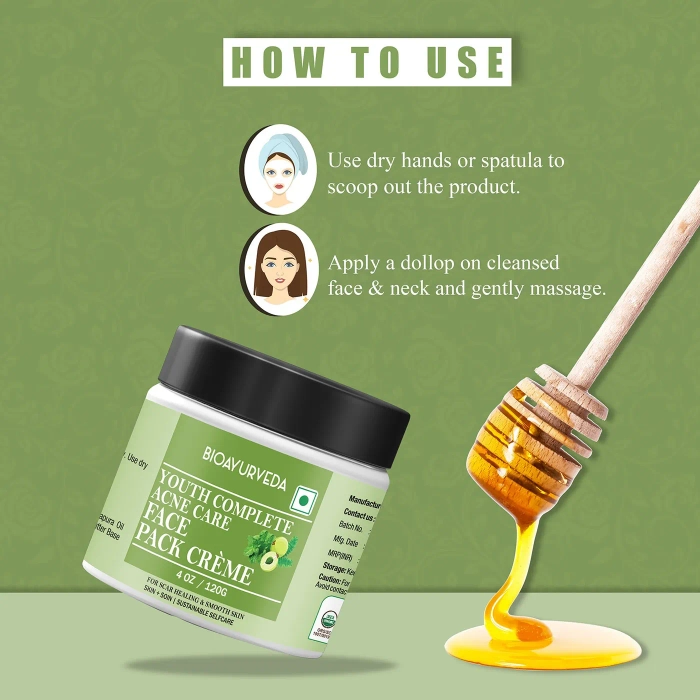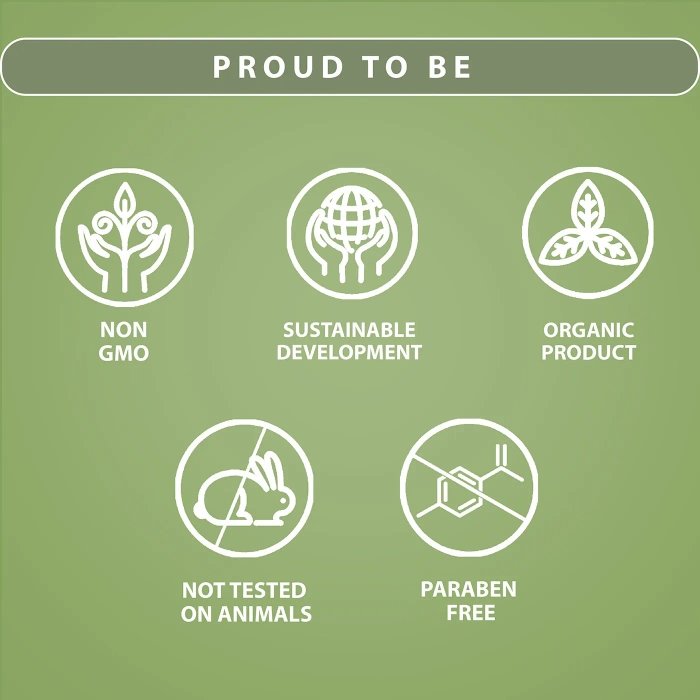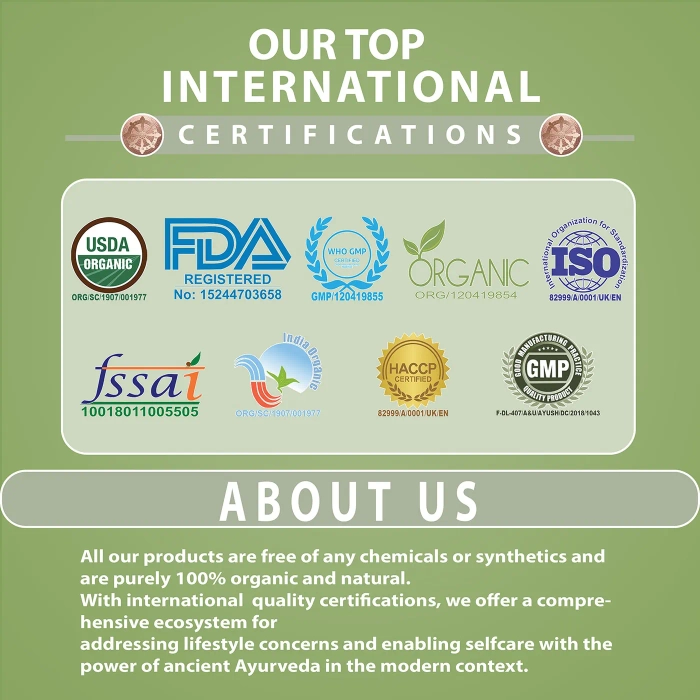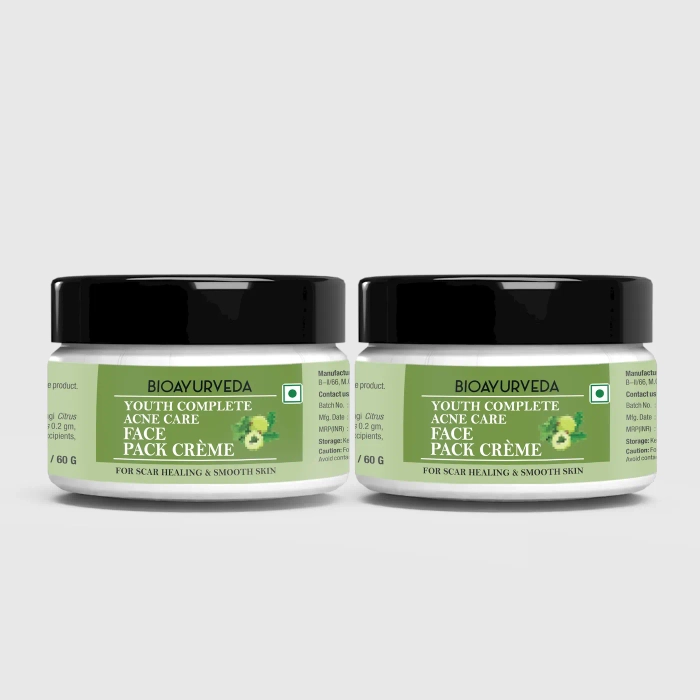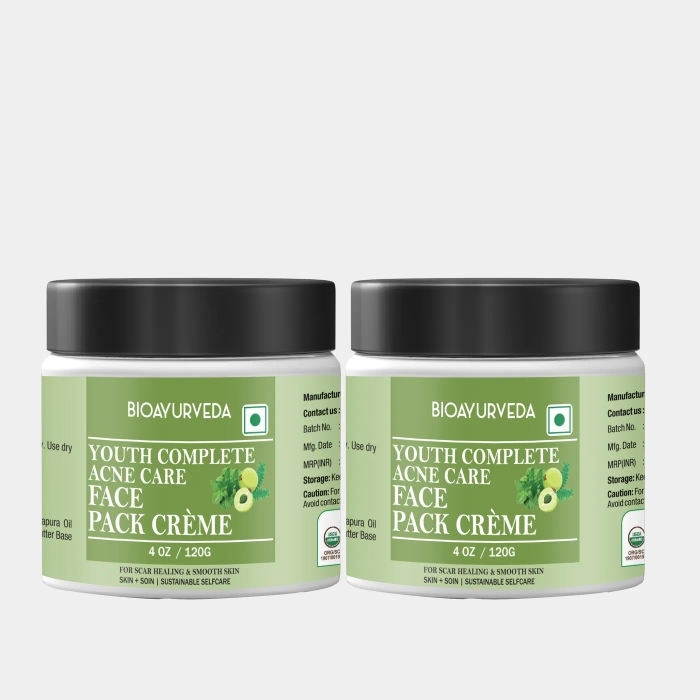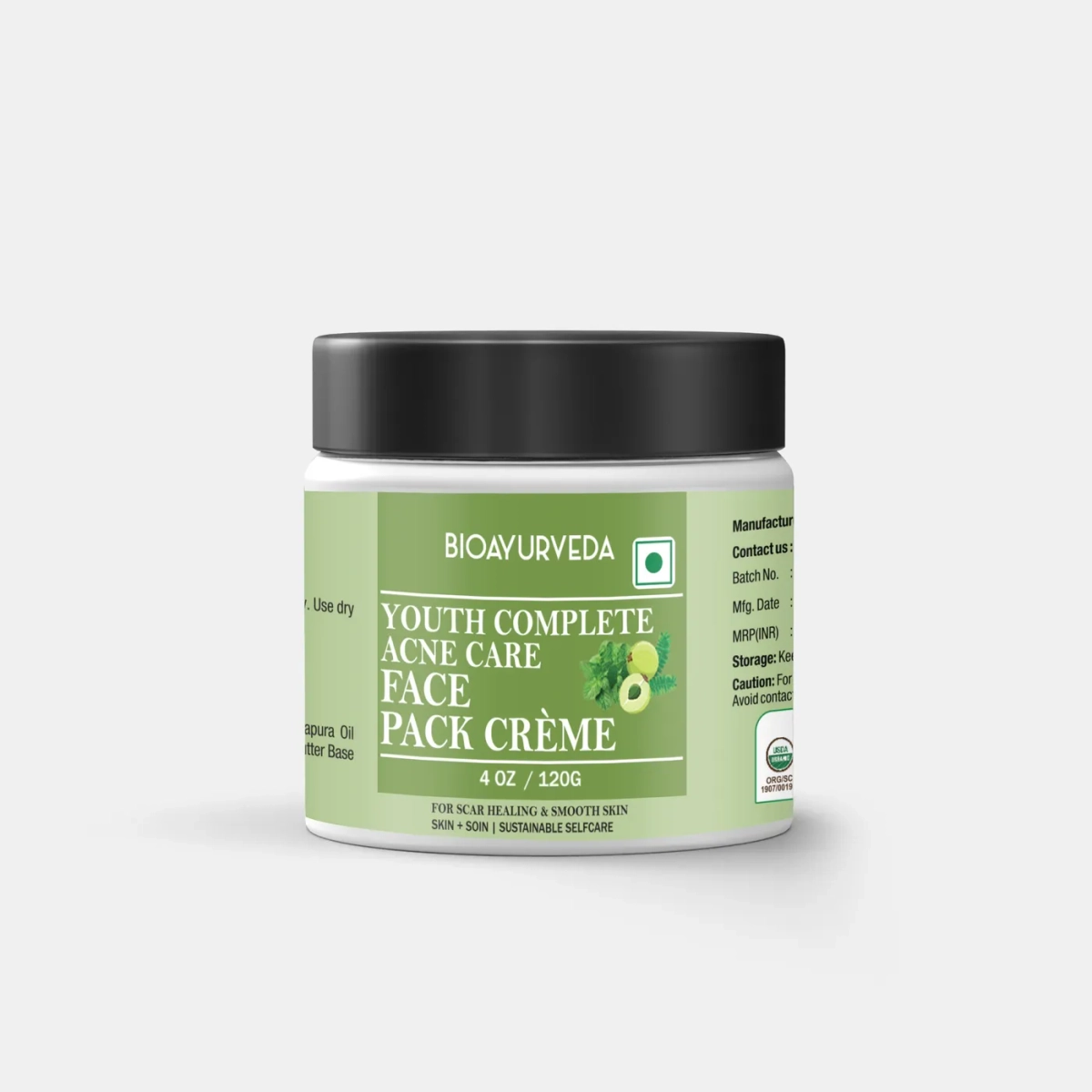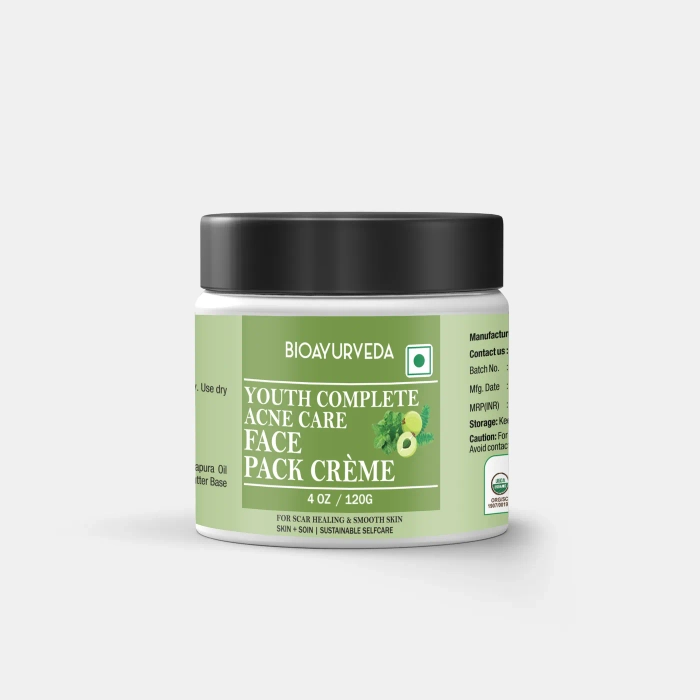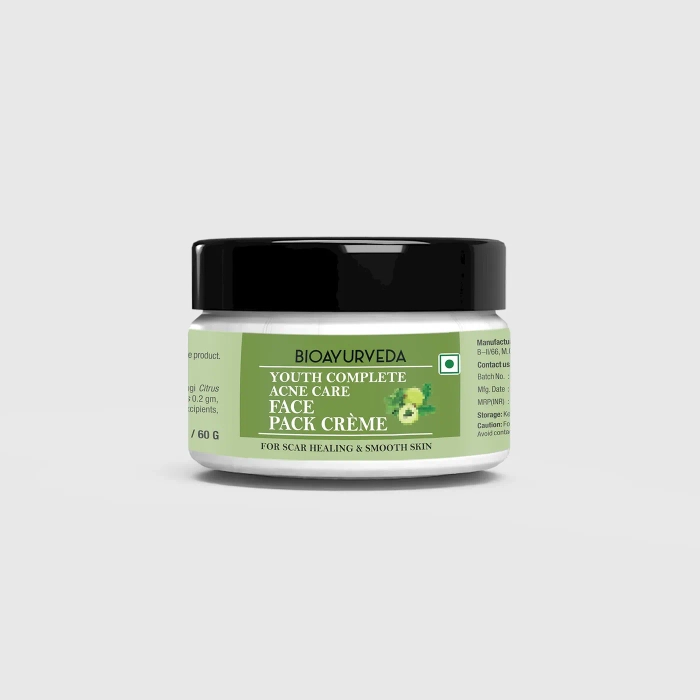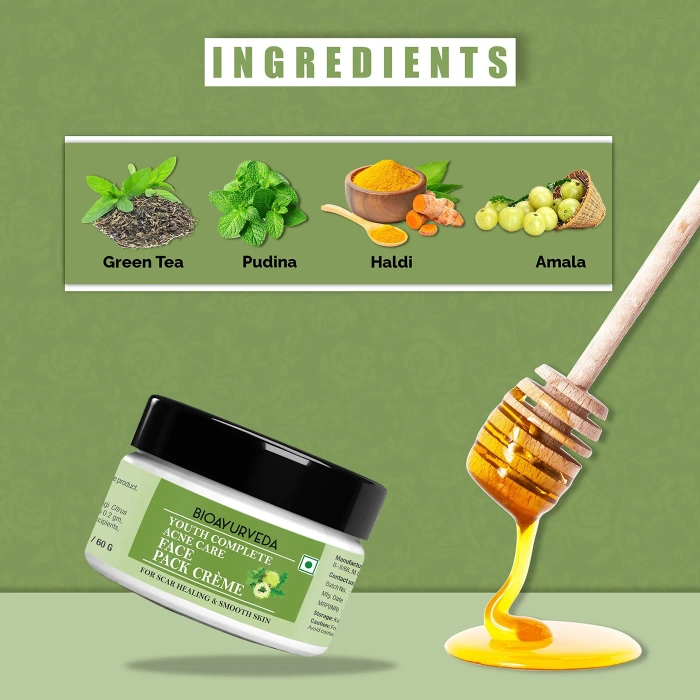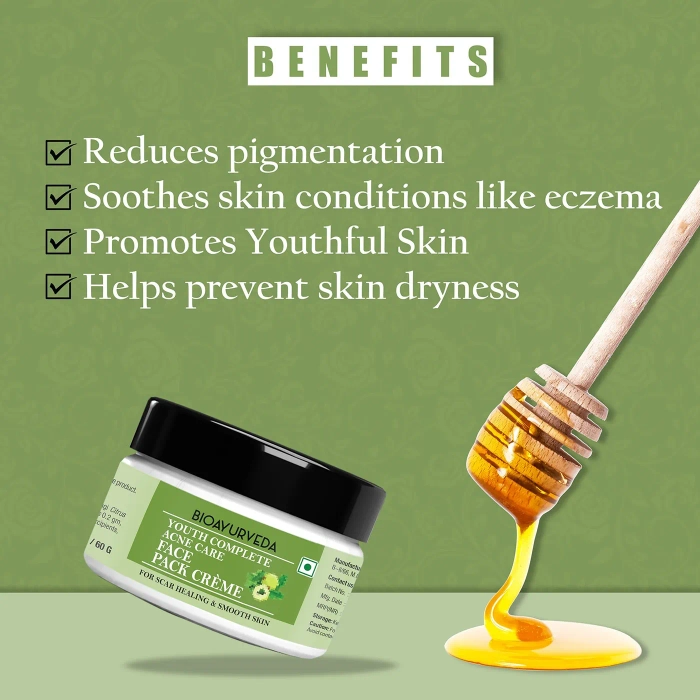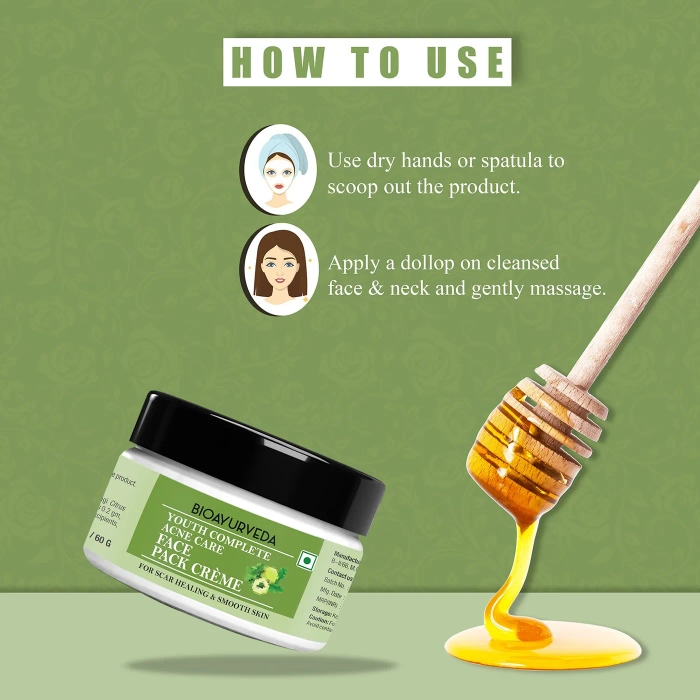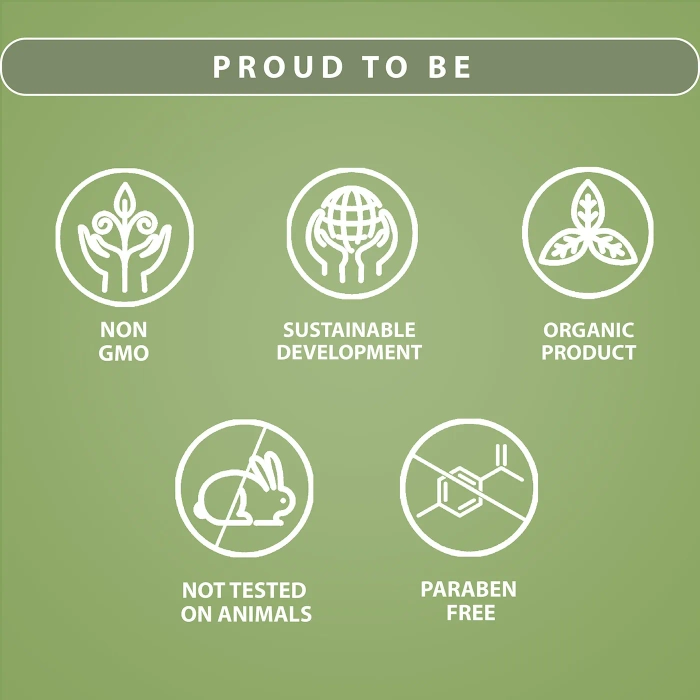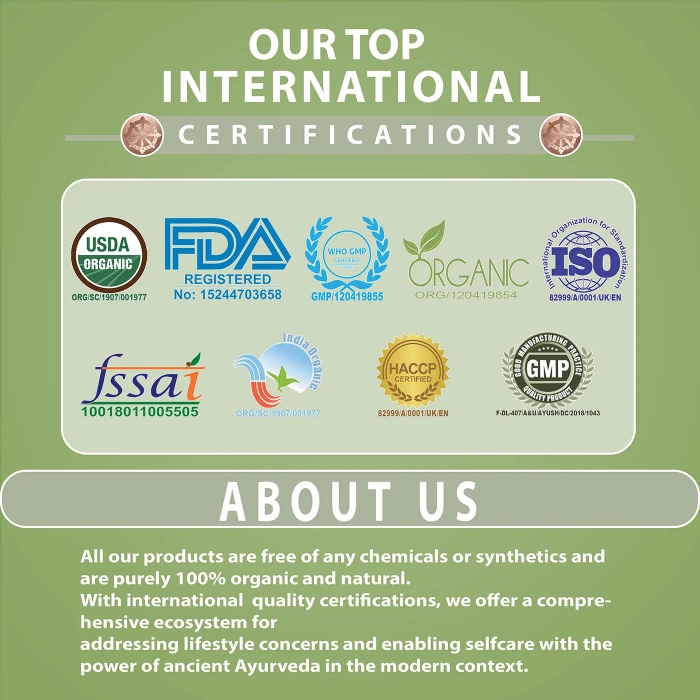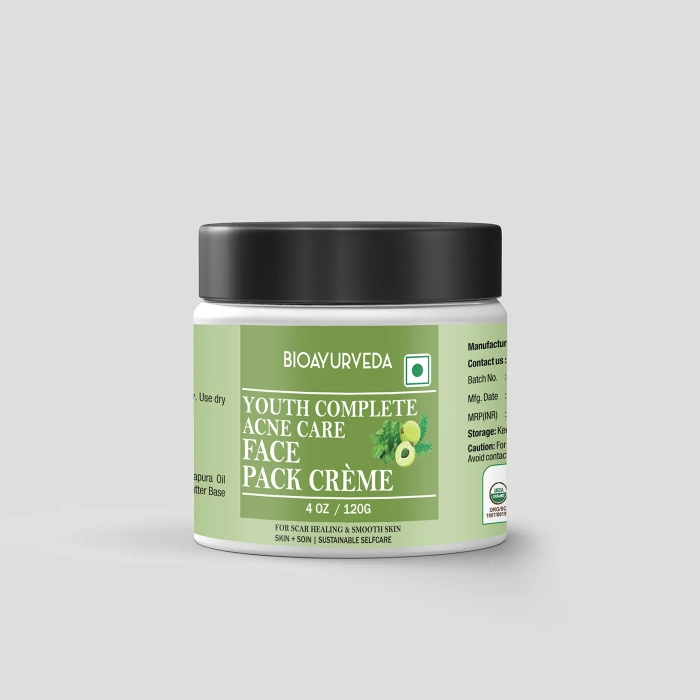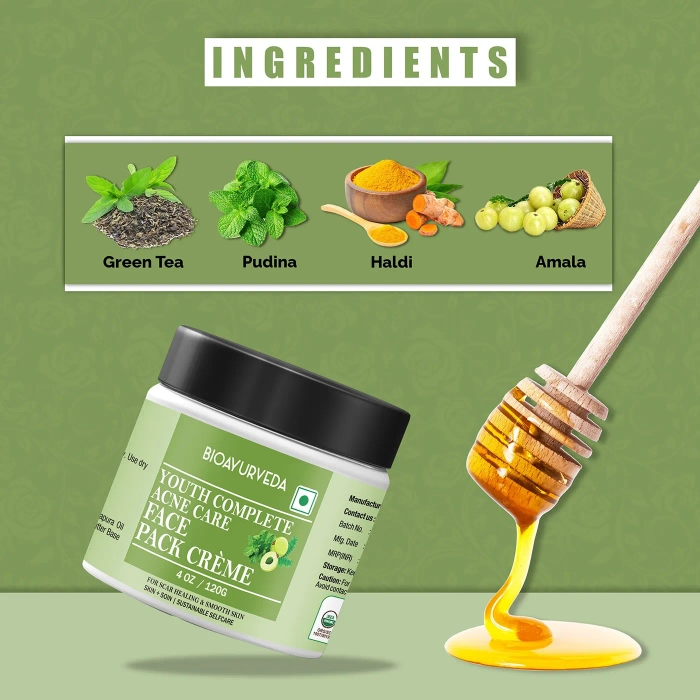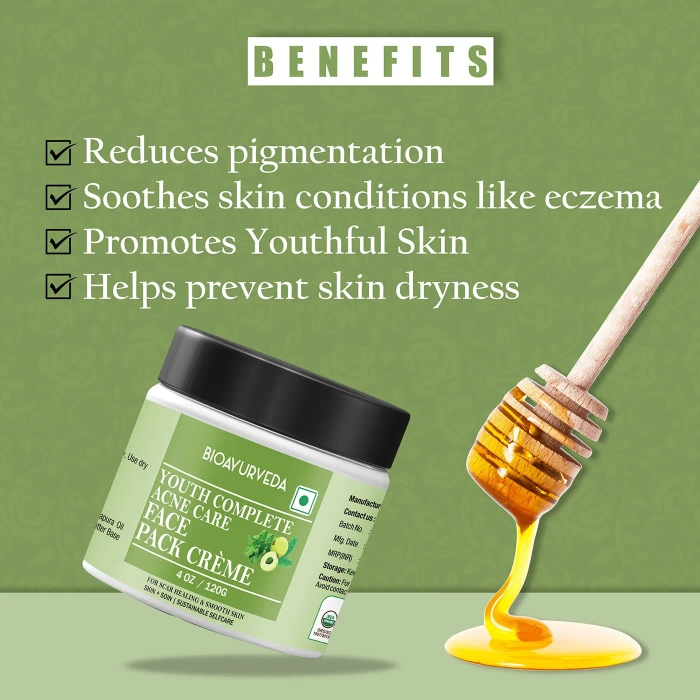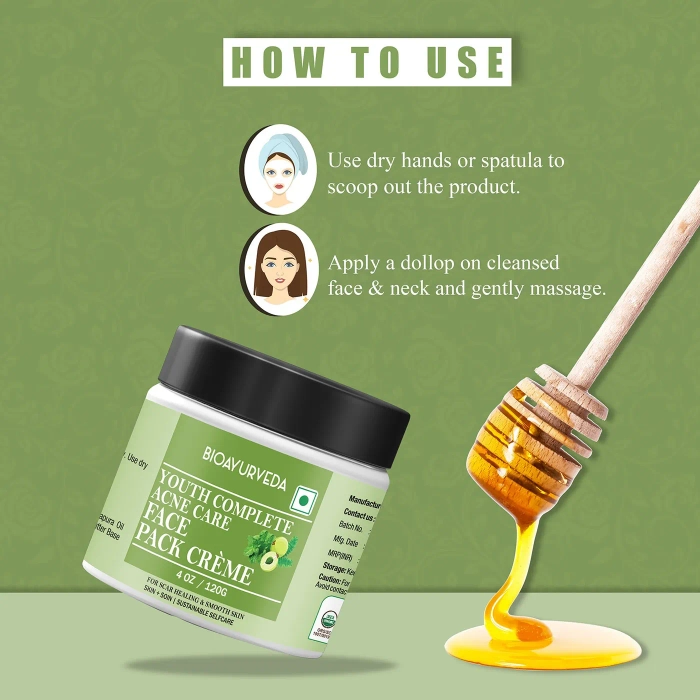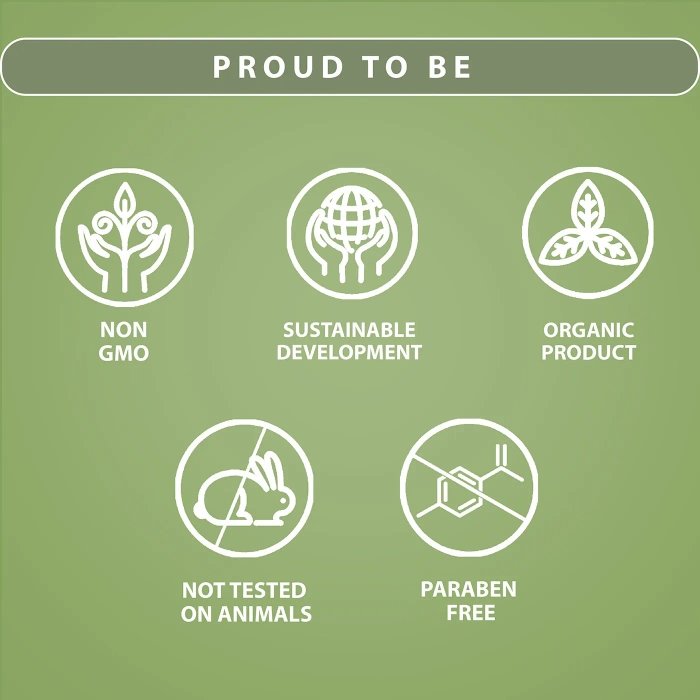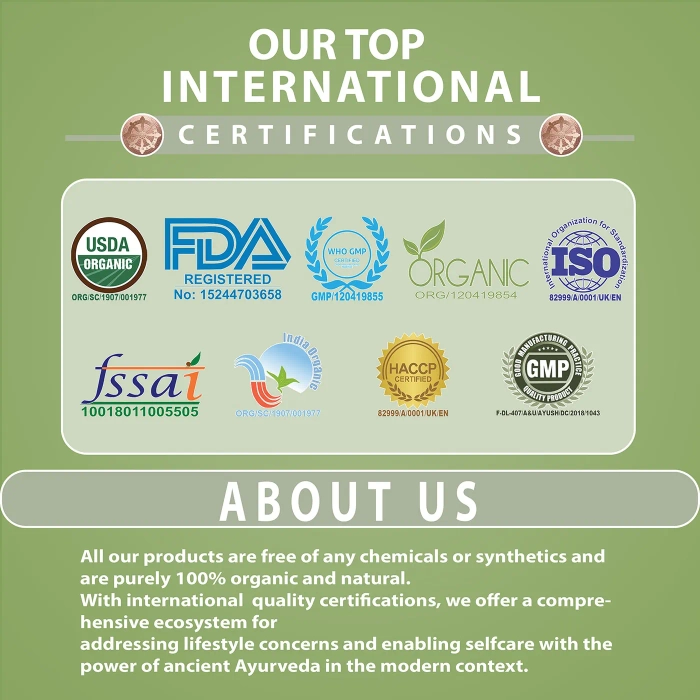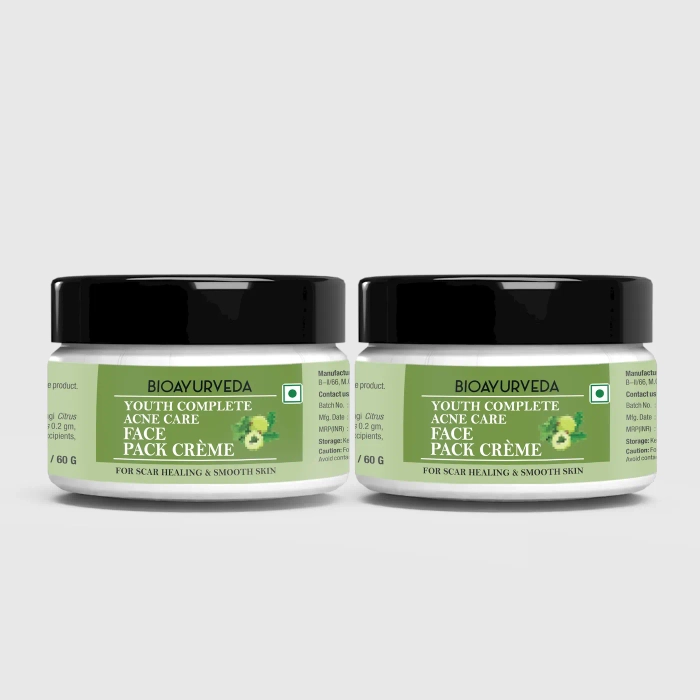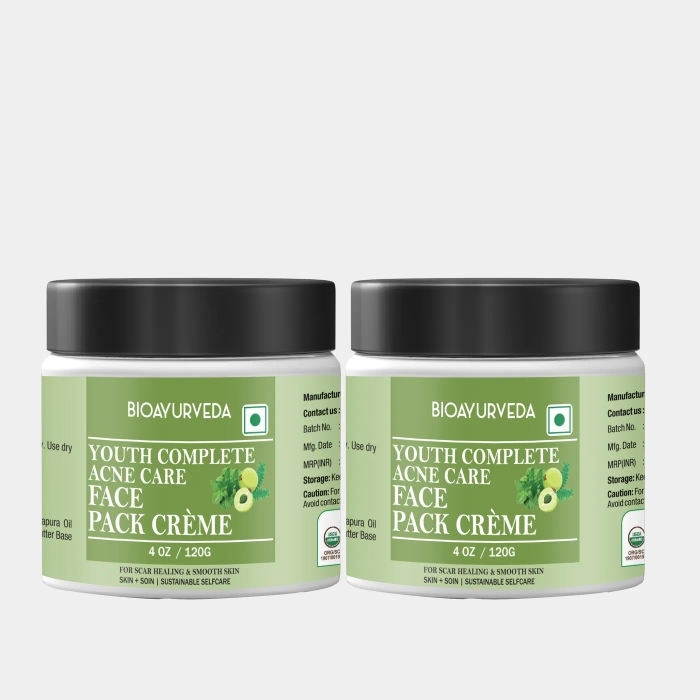 Youth Complete Acne Care Face Pack Crème
Description
YOUTH COMPLETE ACNE CARE FACE PACK CRÈME is a unique blend of organic herbs, along with aromatherapeutic essential & natural oils that is formulated to heal and repair acne prone skin toward preventing further exacerbation. With natural exfoliating actives, it removes dead skin, purifies pores and fights bacteria. It protects against further flare-ups and heals damaged skin tissue. It curbs cysts, spots, blotches, blackheads and scars. Stimulating skin renewal, it clears the complexion and makes the skin surface softer and smoother.
Ingredients
Kumari, Haldi, Madhu, Amla, Pudina, Green Tea, Papitaa, Willow, Kayaputi Oil, Kapur Oil, Gandhapura Oil
Product details
Wouldn't you agree with us if we told you that the skin on your face is probably the most sensitive part of the skin on your body and that it takes a monumental amount of effort to keep it safe? The more you keep it exposed to sunlight, dust particles, and other foreign material, the worse its quality and health get. Also, one thing that we all hate about skin is that it takes a lot of time to keep it healthy and fresh but it requires much lesser time for it to get worse and start being prone to many things. One particular thing that our skin gets prone to the most is acne. Acne is a small bump on your skin that is usually red and appears out of nowhere. Even though it goes away on its own, it is very damaging to both your skin and your beauty. Hence, to drive away acne and avoid similar situations, we present to you our BIOAYURVEDA Youth Complete Acne Care Face Pack Crème.
This face pack cream, made out of organic ingredients, will help rejuvenate all types of skin that are prone to acne. It also helps with the removal of dead skin, pore purification, and fighting bacteria. It protects your skin from further damage and heals damaged skin tissues. Additionally, it reduces wrinkles, marks, cysts, spots, and more. What a powerful cream to include in your skincare routine right now!
BIOAYURVEDA Youth Complete Acne Care Face Pack Crème
BIOAYURVEDA Youth Complete Acne Care Face Pack Crème is an exotic mixture of minerals, vitamins, and herbs that are made to heal acne-prone skin. It is a natural and organic face pack cream that not only drives away spots on your face and prevents pigmentation, but also heals it. It helps with dead skin removal and pore purification. It also prevents future flare-ups and worsening of skin. As an added bonus, it rejuvenates your skin via organic means.
Organic Ingredients
Natural & Organic
Ayurvedic Formulation
No Synthetics Used
Long-Lasting Effects
Suitable for All Skin Types
INGREDIENTS


BIOAYURVEDA is a visionary holistic luxury brand in health and wellness offering completely natural and organic products.
Manufactured By:
Arganshe Private Limited
Address:
11/2, BADARPUR BORDER, Faridabad, Haryana, 121003