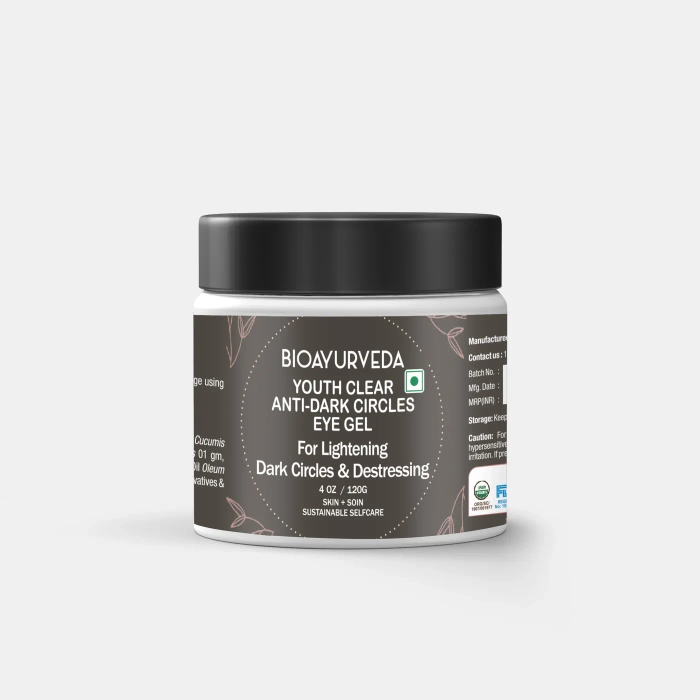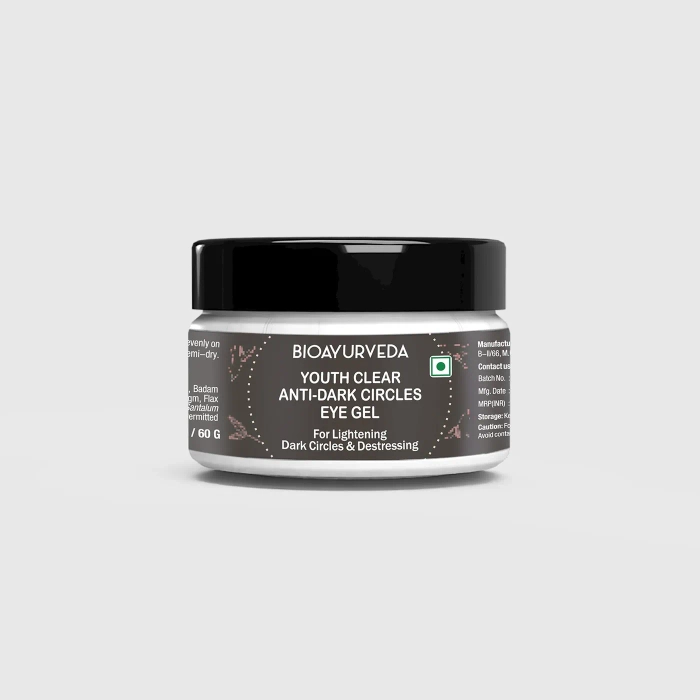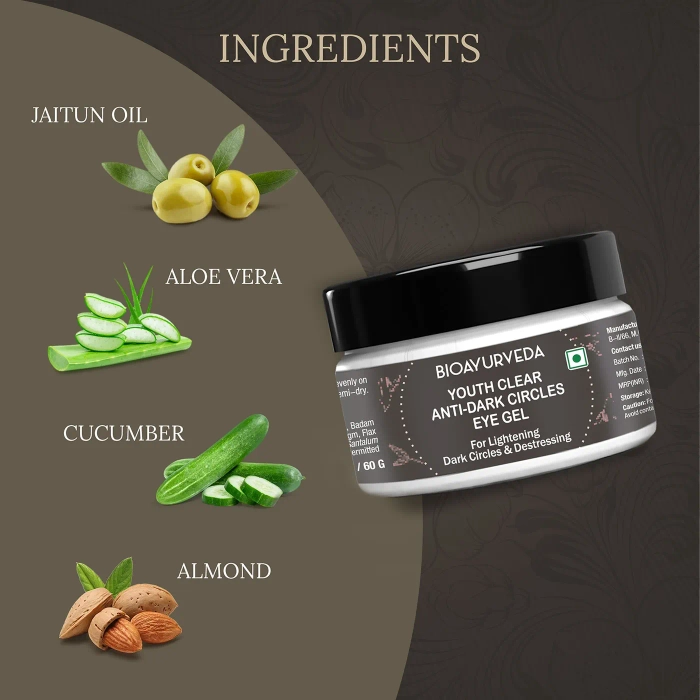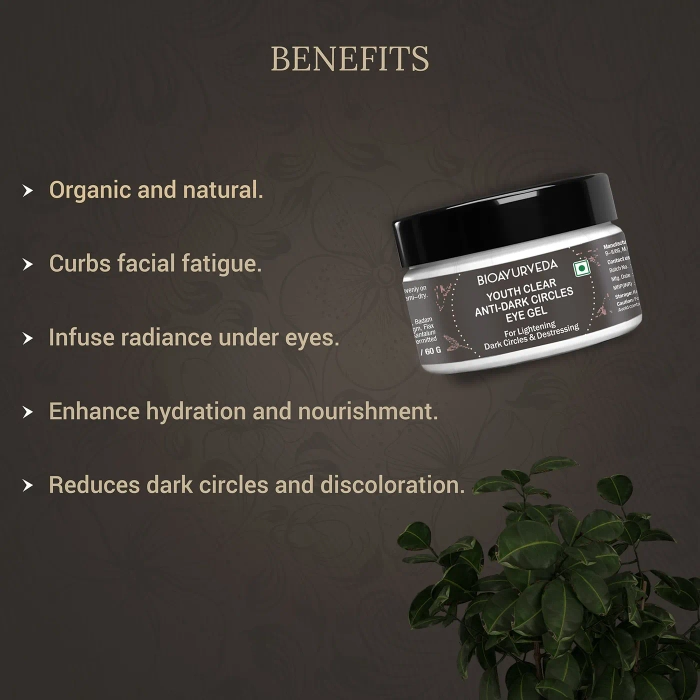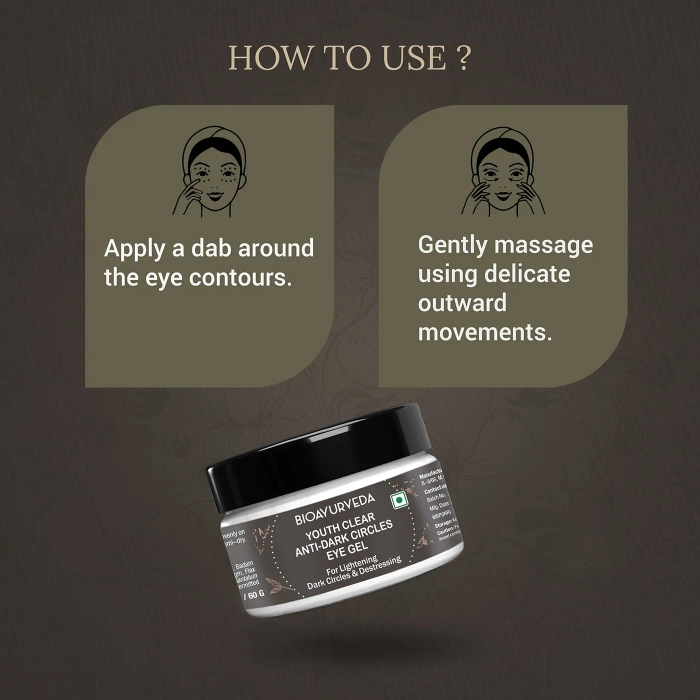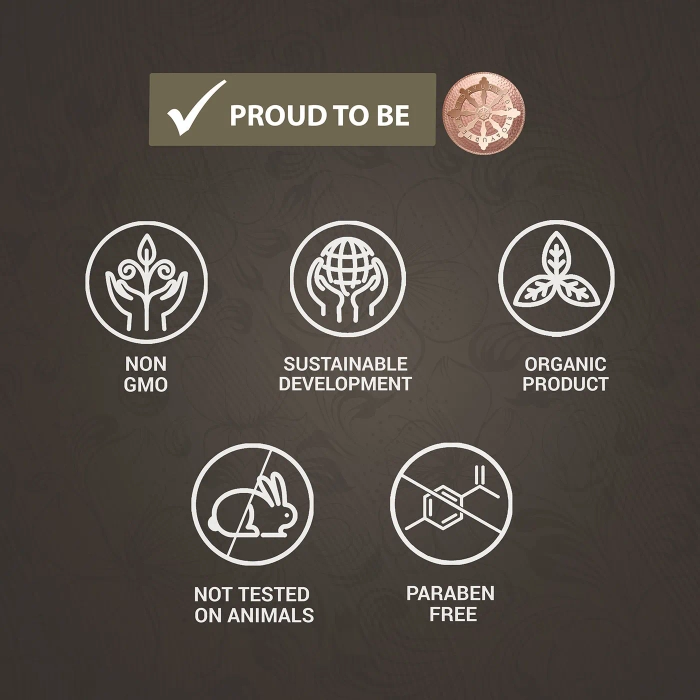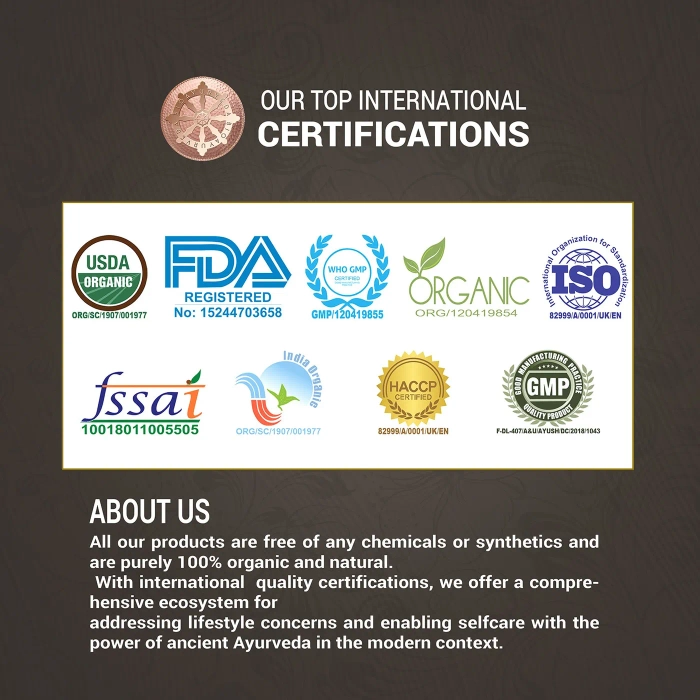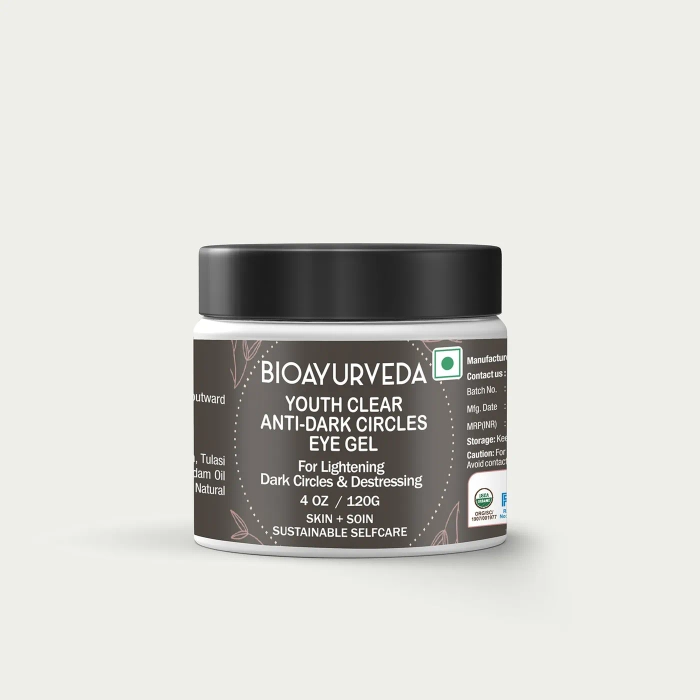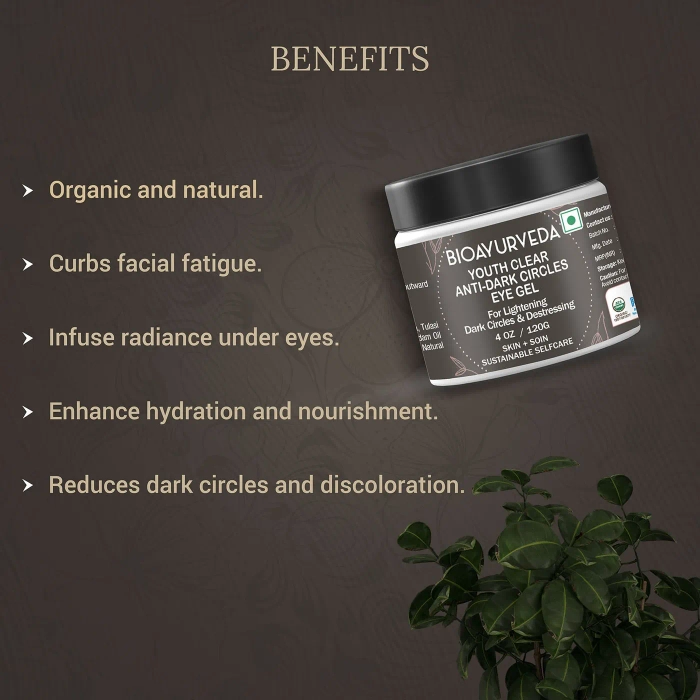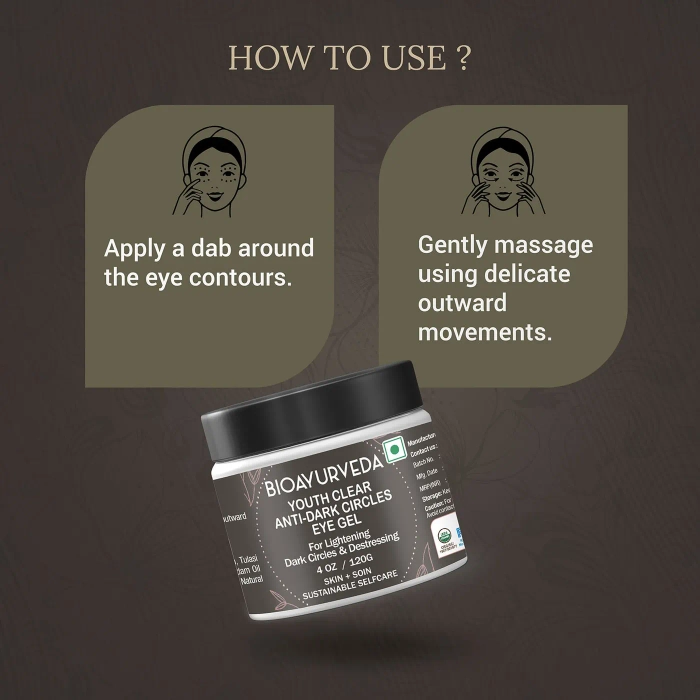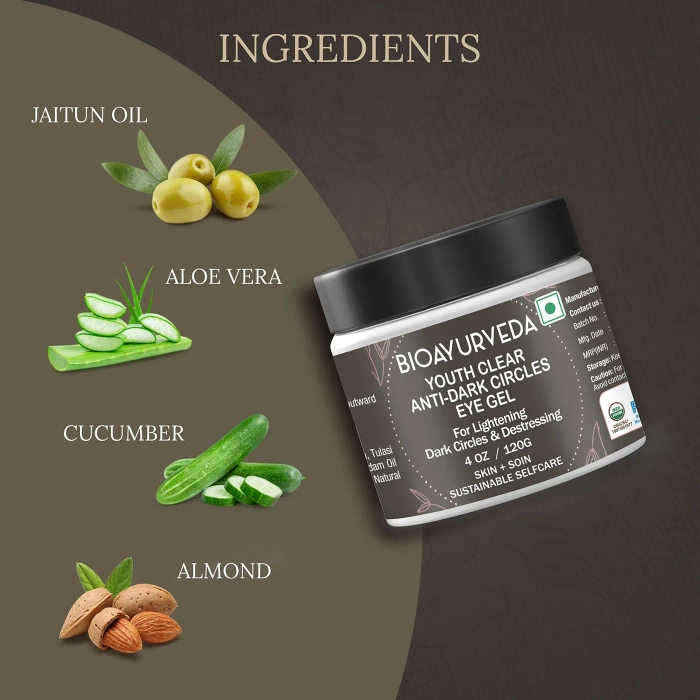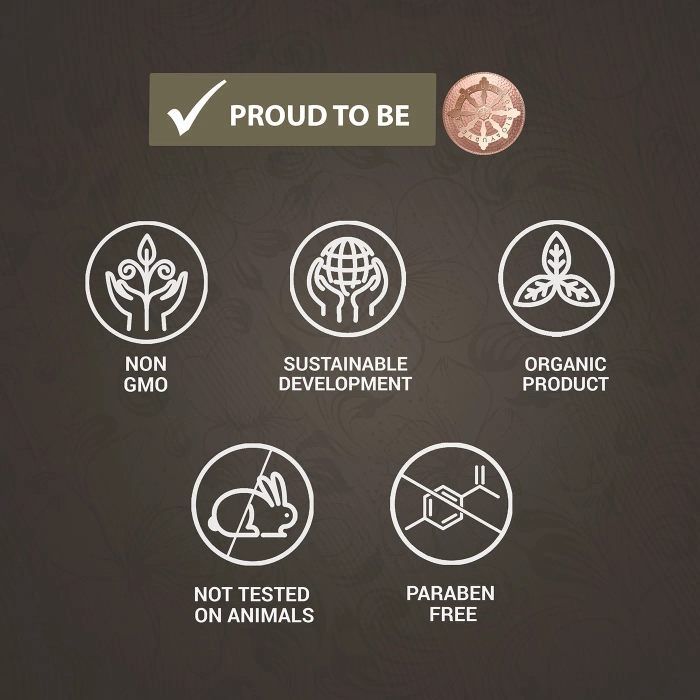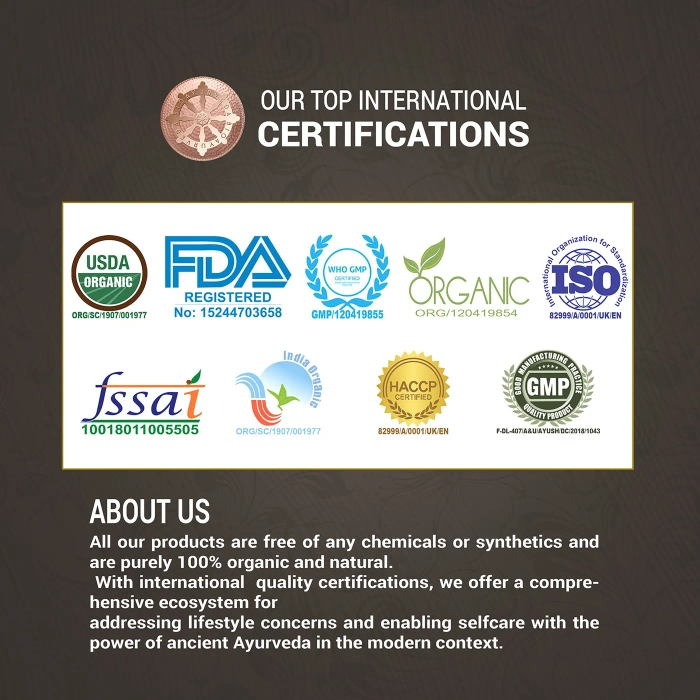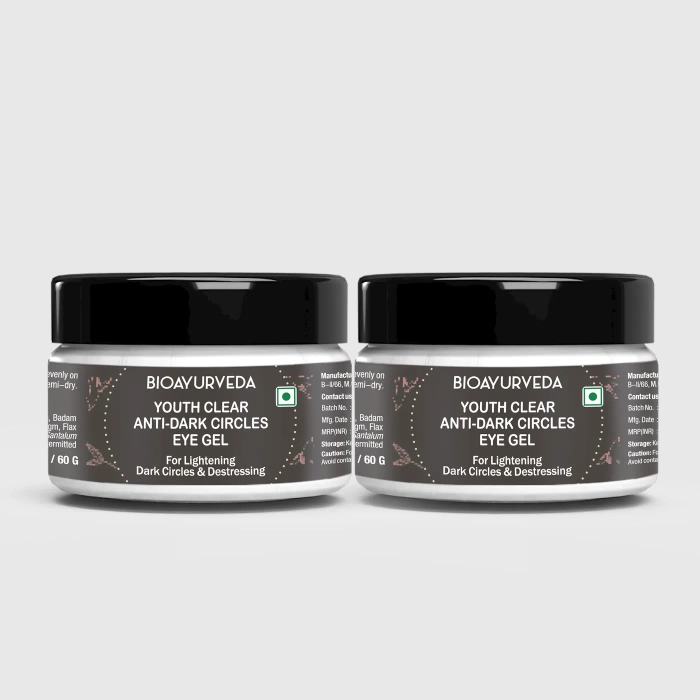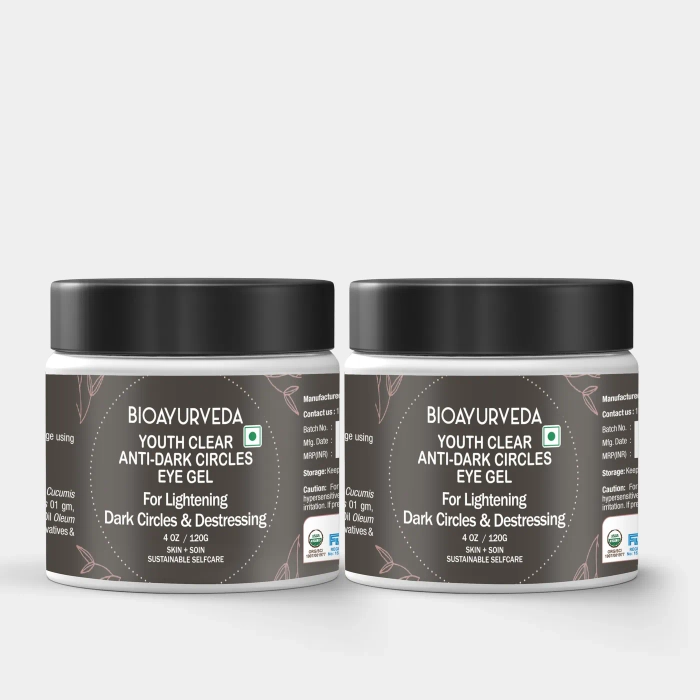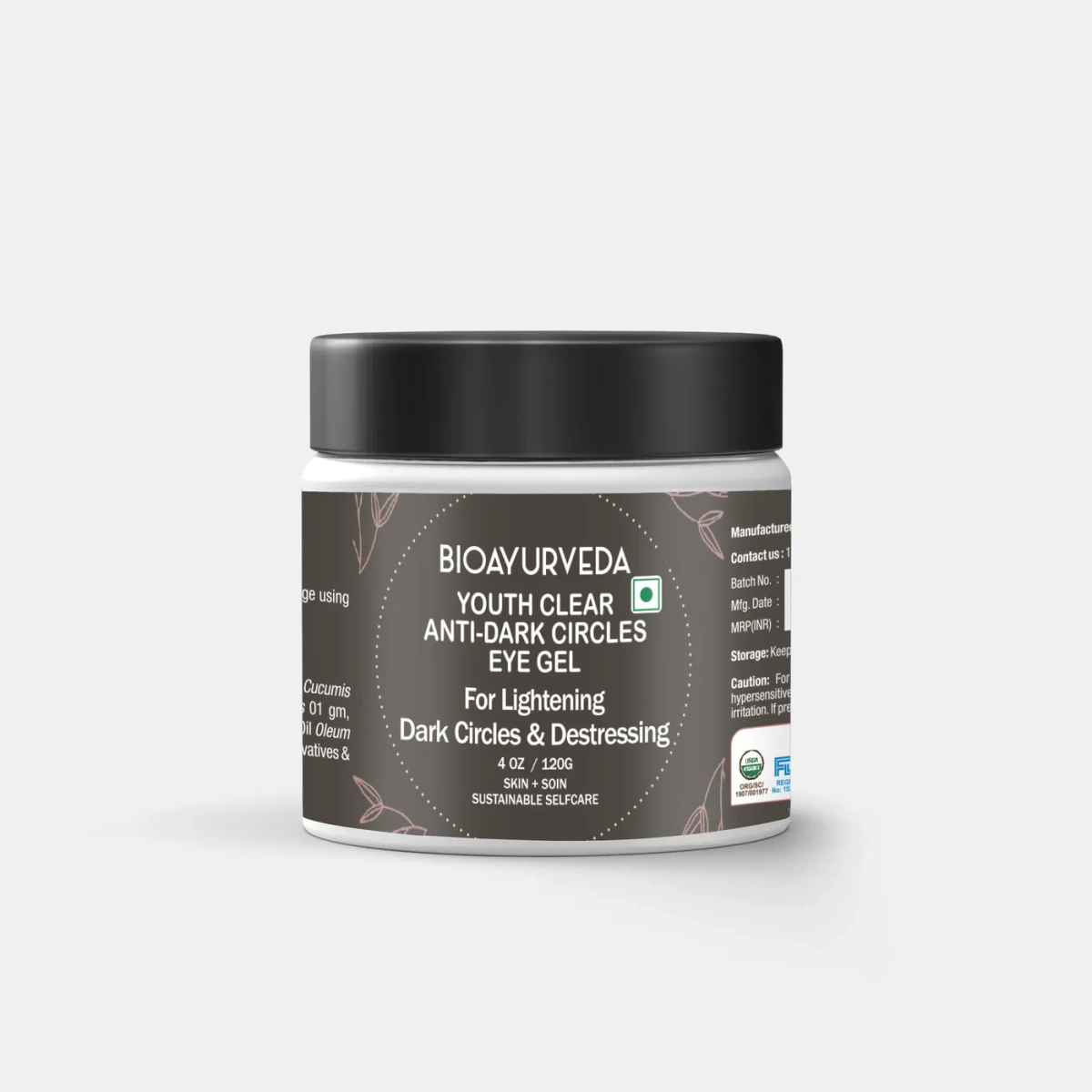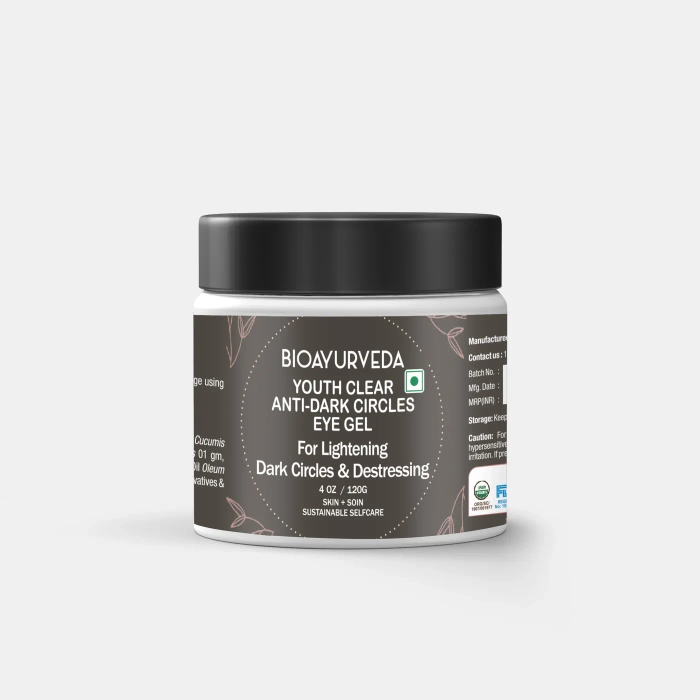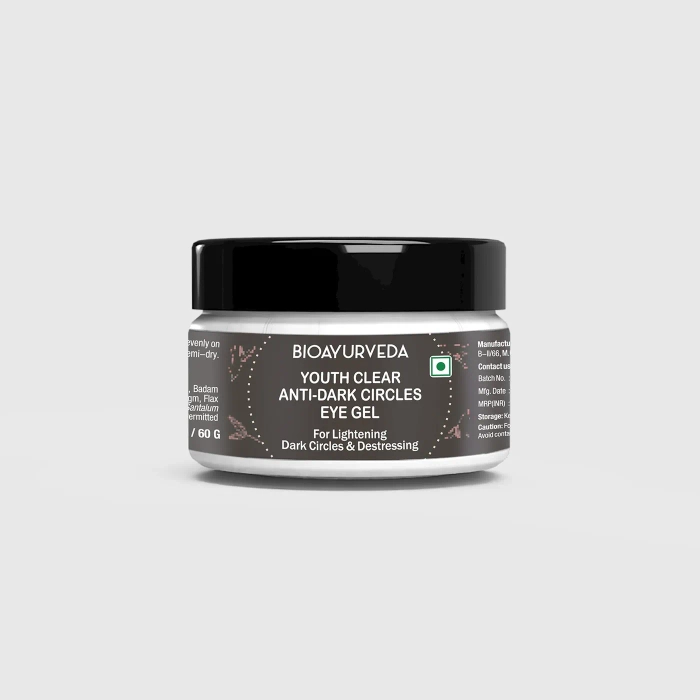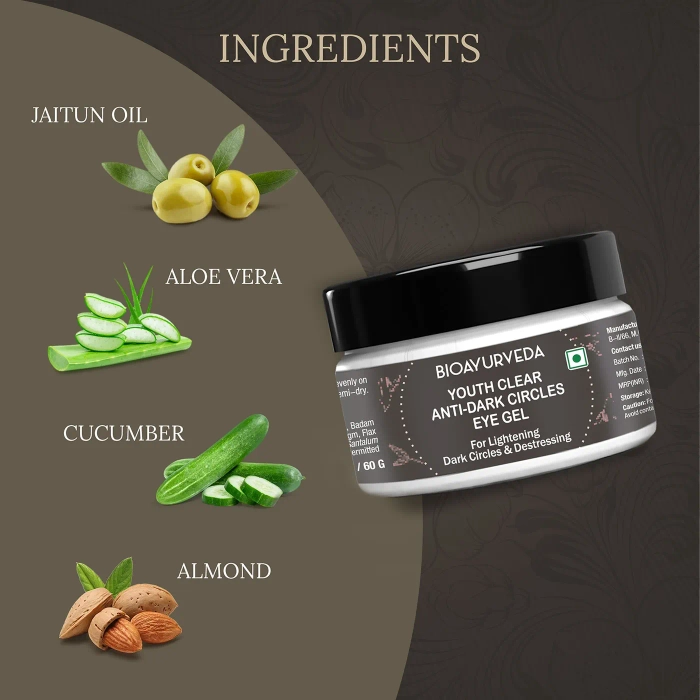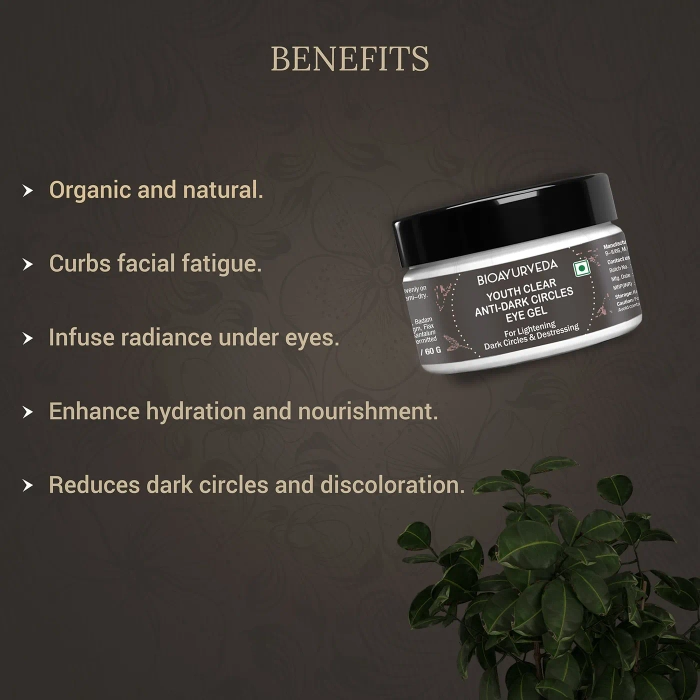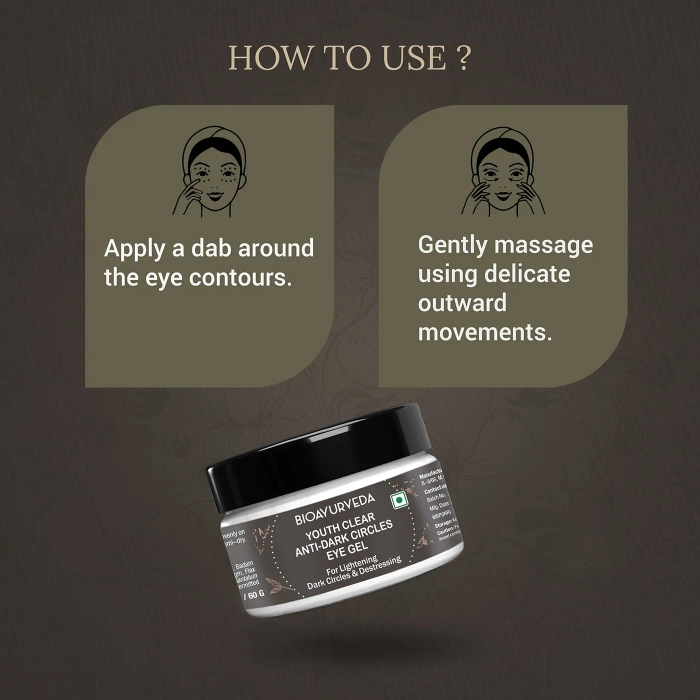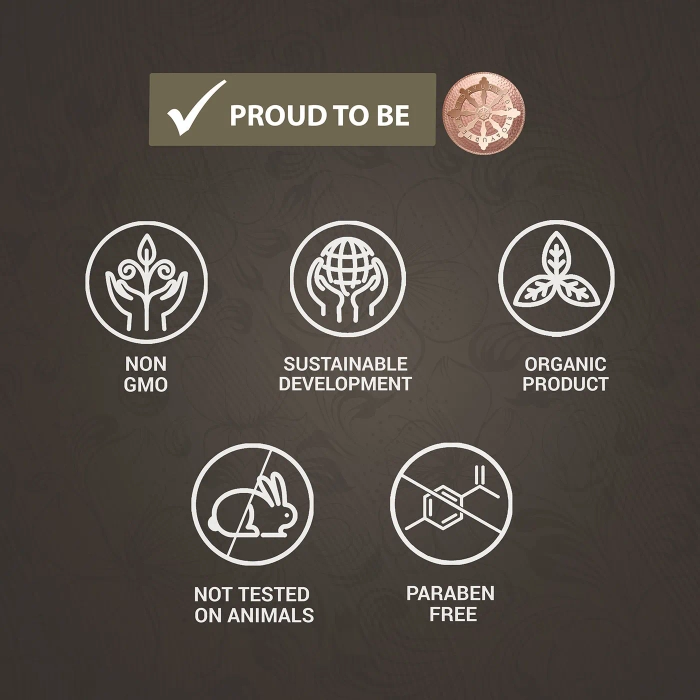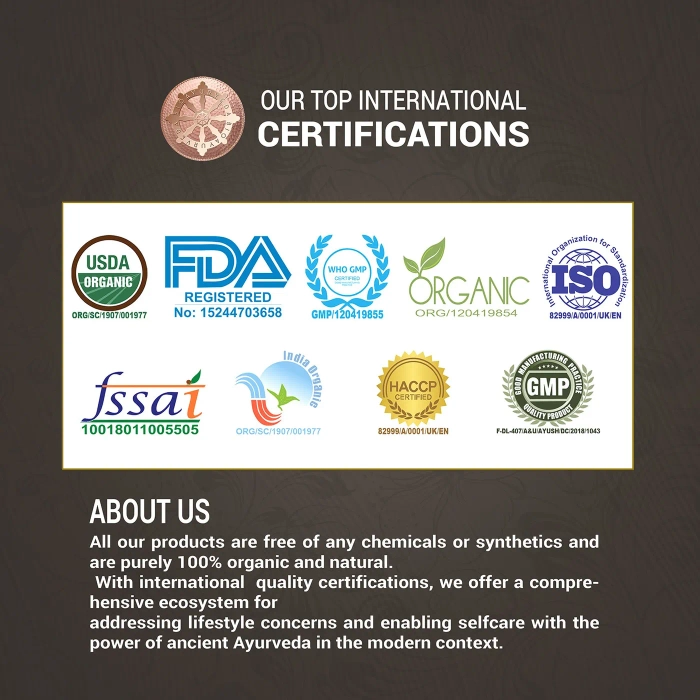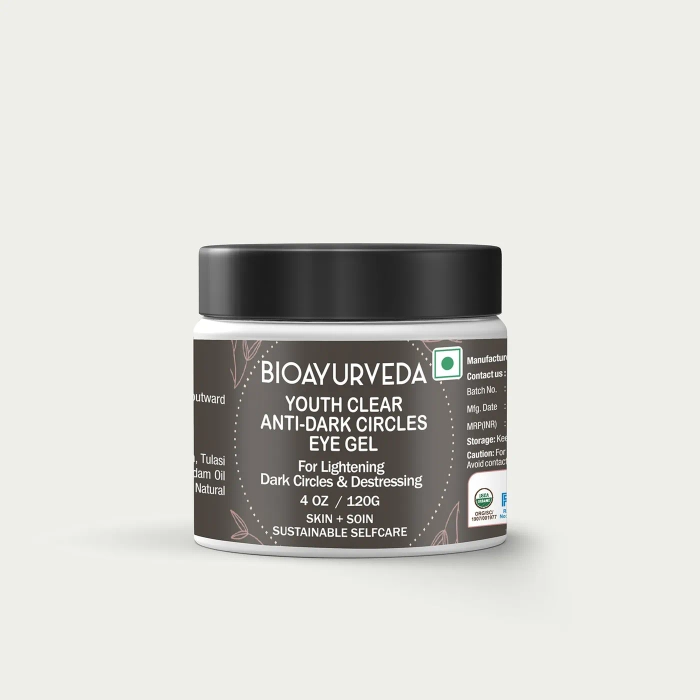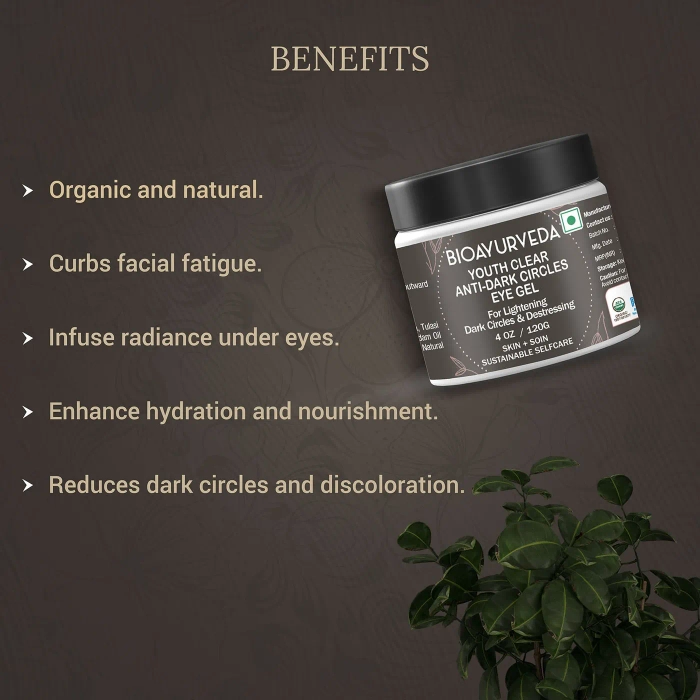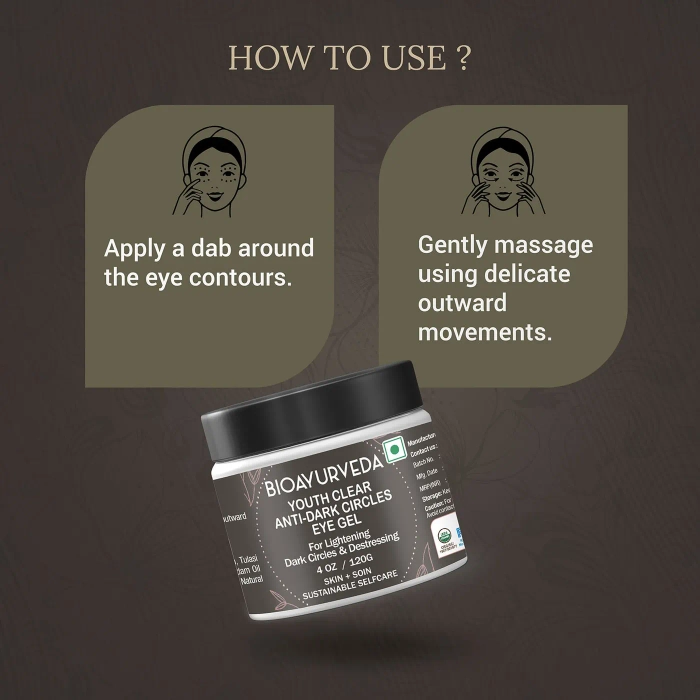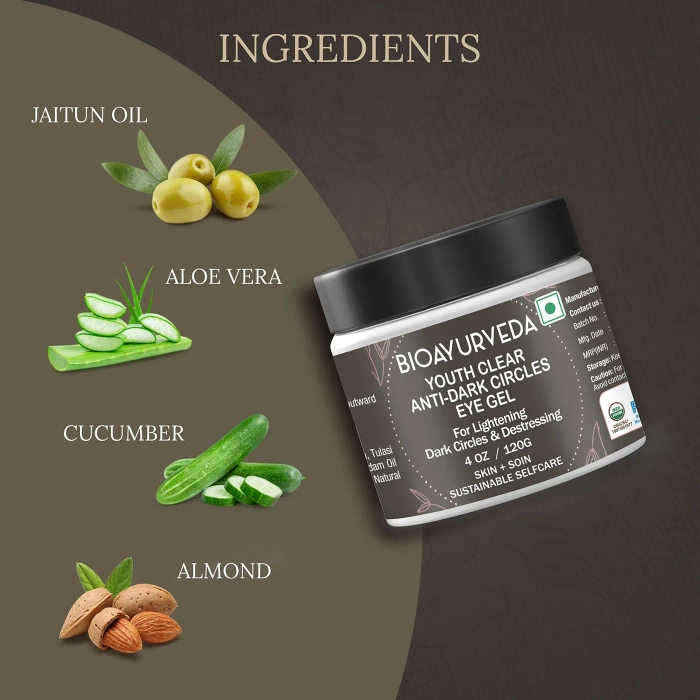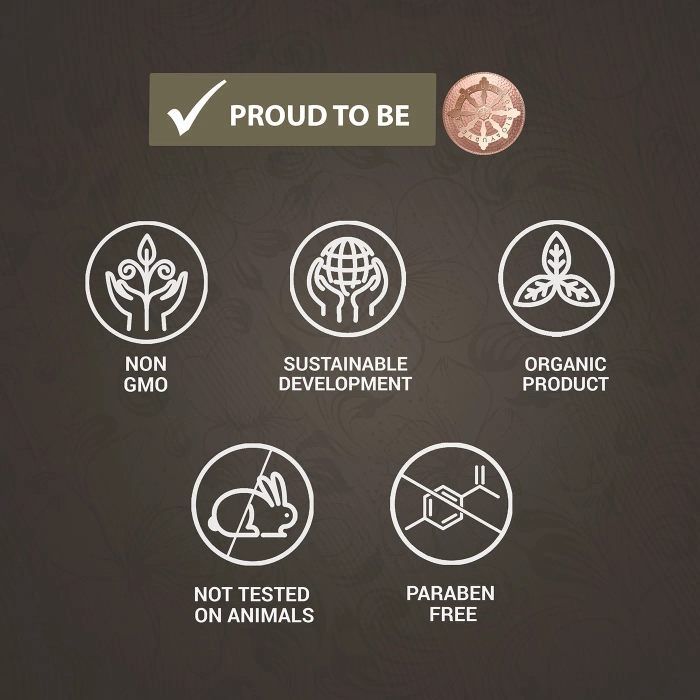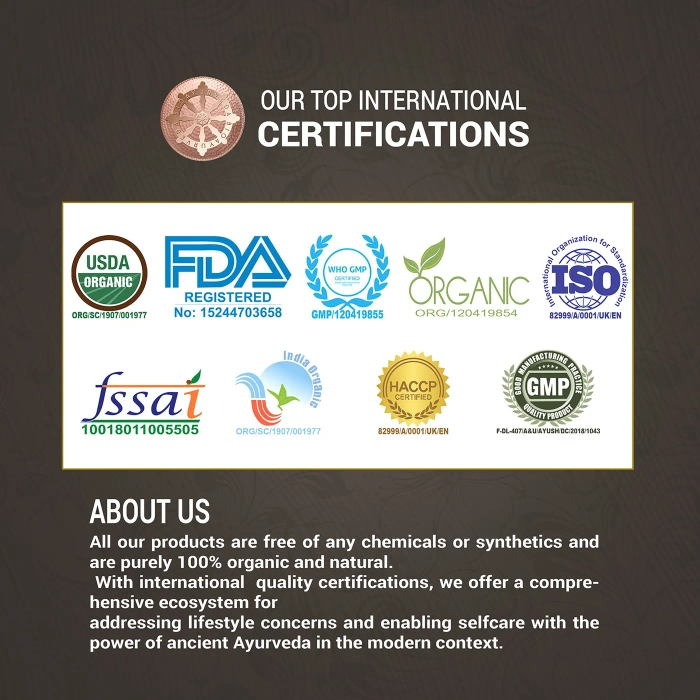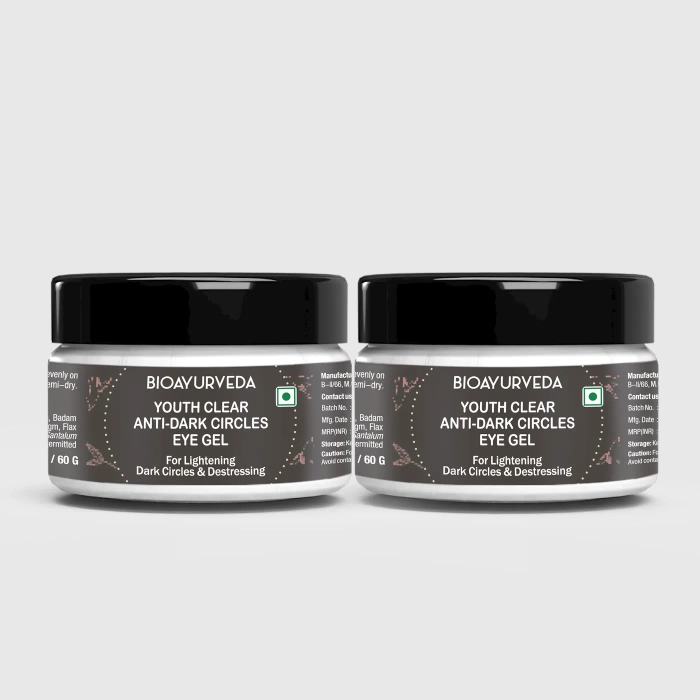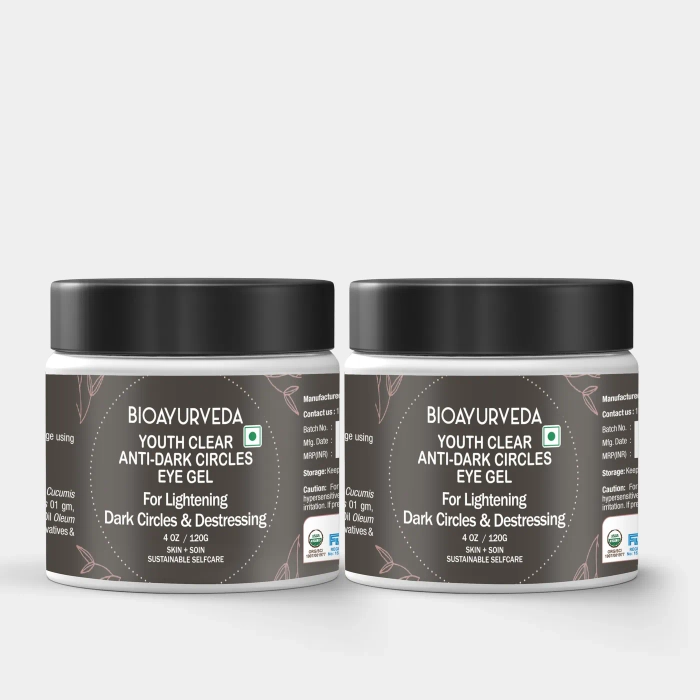 YOUTH CLEAR ANTI-DARK CIRCLES EYE GEL
Description
YOUTH CLEAR ANTI-DARK CIRCLES EYE GEL is a unique blend of organic herbs, along with vital essential & natural oils that is formulated to enhance hydration and microcirculation for nourishing and healing the sensitive skin around the eye area. Antiageing and revitalising, it reduces dark circles and discoloration. Destressing, it curbs facial strain and fatigue, infusing radiance and freshness.
Apply a dab evenly around the eye contours and gently massage using delicate outward movements. Use dry hands or spatula to scoop out the product.
Ingredients
Kumari, Kheera, Tulasi, Green Tea, Jaiphal, Badam Oil, Jaitun Oil, Wheat Germ Oil
Product details
---
Sometimes, stress and anxiety can really get to us. In such a work-heavy environment, we get worked out pretty easily, and more often than not, this happens more than it should. Its implications are major. We start to experience a steep decline in energy levels that can be observed by other people as well. The worst part is that it begins to become permanent rather than being prominent for a short period of time. One such implication is the appearance of dark circles. Dark circles are dark spots under our eyes that, first of all, do match the skin tone, and secondly, signal the overworking of eyes. Chances are if a person has dark circles, he was working or watching things a lot and not resting as much. Moreover, it can be pretty to get rid of dark circles because they are not spots you can rub off. The damage is internal and might take months to completely remove. However, to make things a little easier for you all, we bring to you our BIOAYURVEDA Youth Clear Anti-Dark Circles Eye Gel!
This Eye Gel has been blessed with the nutrients and freshness of organic and natural ingredients that help you get rid of dark circles. It hydrates your skin and improves blood circulation to work towards the same goal: to avoid and get rid of dark circles. It also has anti-ageing and revitalizing properties. Such a wonderful item to have in your skincare routine!
Youth Clear Anti-Dark Circles Eye Gel is an herbal mixture of organic and pure ingredients like Cucumber, Aloe Vera, Almond, and Jaitun Oil that help your skin with hydration and blood circulation to decrease dark circles under your eyes. It contains anti-ageing and rejuvenating properties. It prevents discoloration, fatigue, and facial strain. Eventually, it brings out a radiating glow on your face and brightens it as well.
Ayurvedic Formulation
Suitable for all Skin Types
Chemical Free
Organic Ingredients
No Side Effects
INGREDIENTS
Aloe Vera
Aloe Vera, or Kumari, is a thick plant that looks like a plant. Aloe Vera has been widely used to treat skin conditions and promote healing. It is known to be quite effective in dealing with acne, burns, and other skin blemishes. Moreover, it also helps with weight loss and diabetes.
Jaitun Oil
Jaitun Oil, commonly known as Olive Oil, has been in use as a cooking agent. As an ingredient, it helps moisturize your skin and has anti-ageing properties. It is also known to be quite effective in healing cracked heels.
Almond
Almond is a dry fruit that is commonly consumed in India. It is a healthy fruit that helps reduce dark circles with the help of Vitamin E, Vitamin K, and retinol. It also decreases puffiness through its anti-inflammatory properties. Additionally, it evens the skin tone and hydrates it.
Cucumber
The Cucumber is a vegetable that is famously eaten as a salad. It contains a huge amount of water in itself that contains fibers and helps you avoid dehydration and constipation. It helps in keeping bones healthy and increases immunity as well.
How To Use ?
Wash your face with clean water to remove excess oil, dirt, and dust
Take a small amount of the eye gel on your fingertip.
Apply it under your eyes and gently massage for 30-60 seconds.
Experience the freshness and effectiveness of the product!


BIOAYURVEDA is a visionary holistic luxury brand in health and wellness offering completely natural and organic products.
Manufactured By:
Arganshe Private Limited
Address:
11/2, BADARPUR BORDER, Faridabad, Haryana, 121003