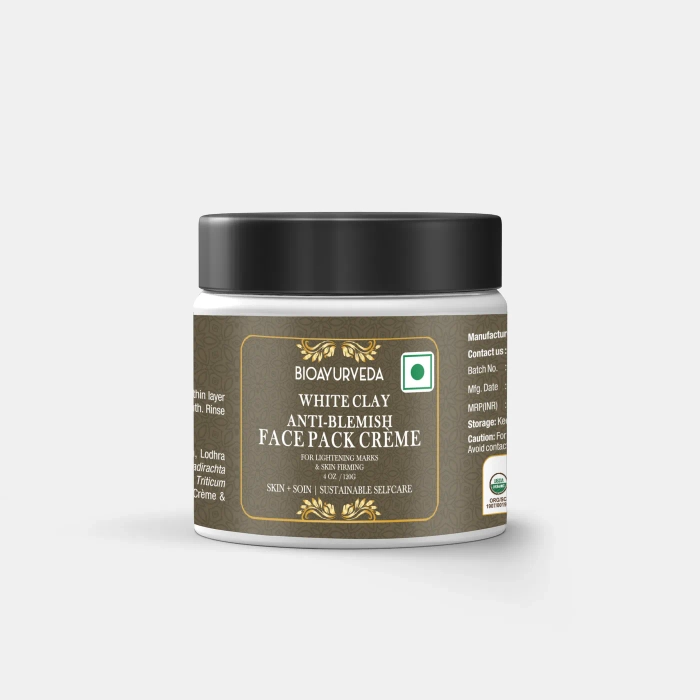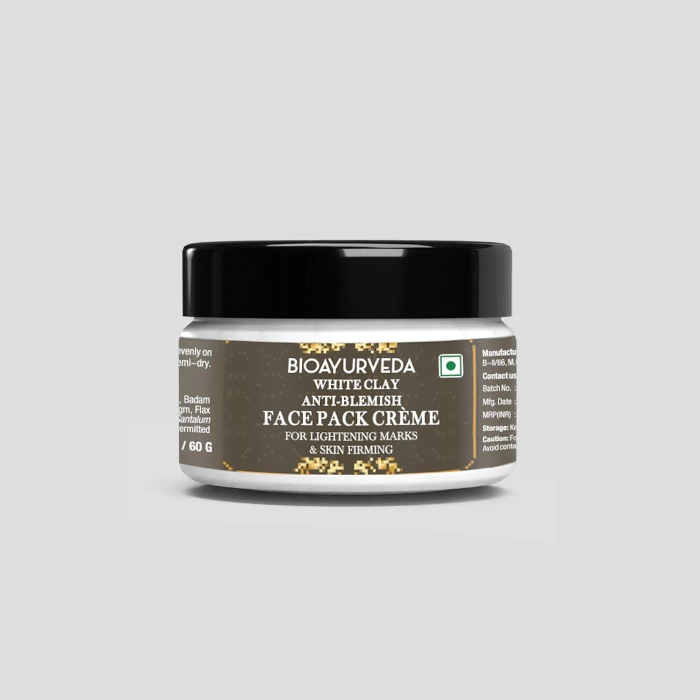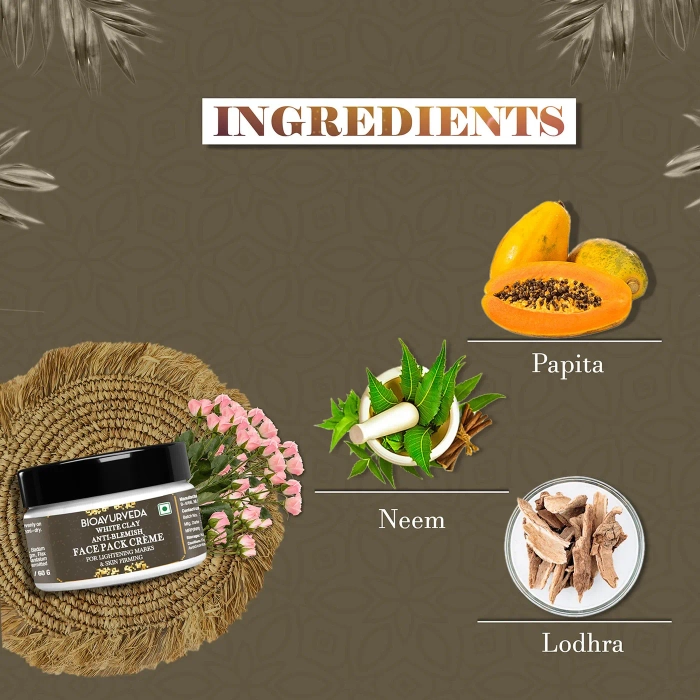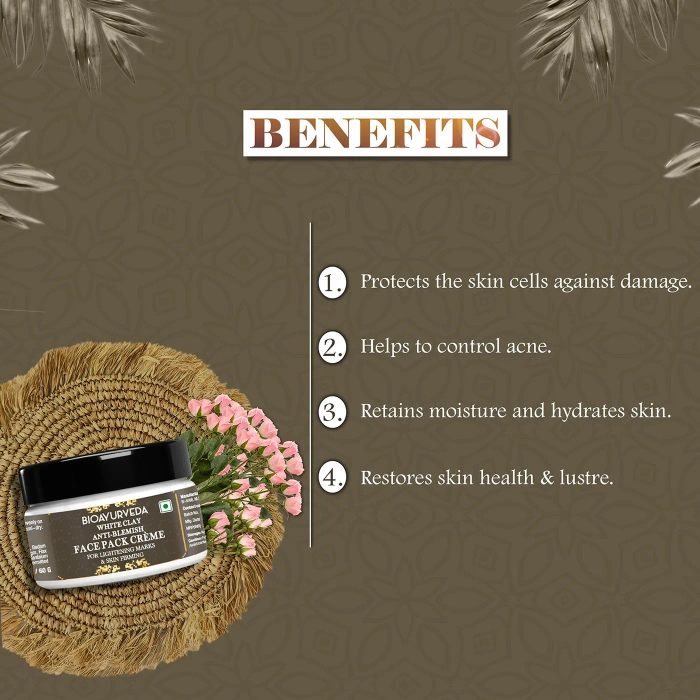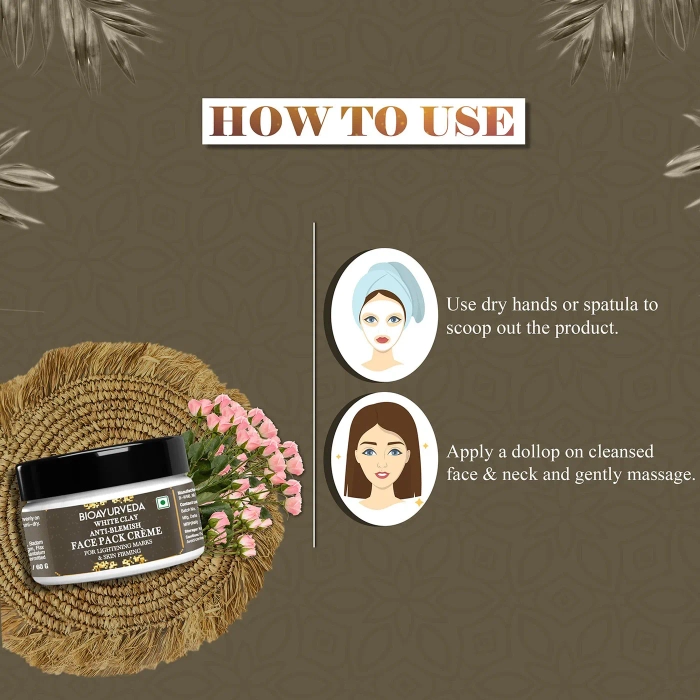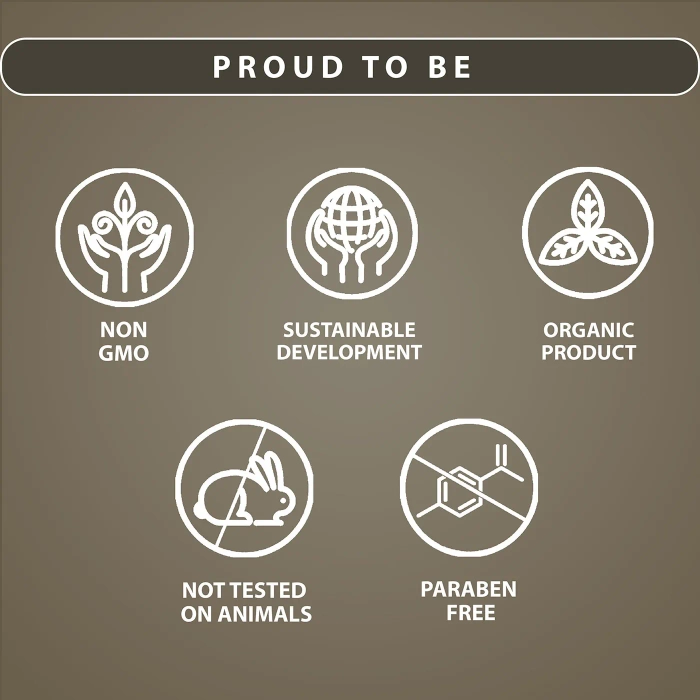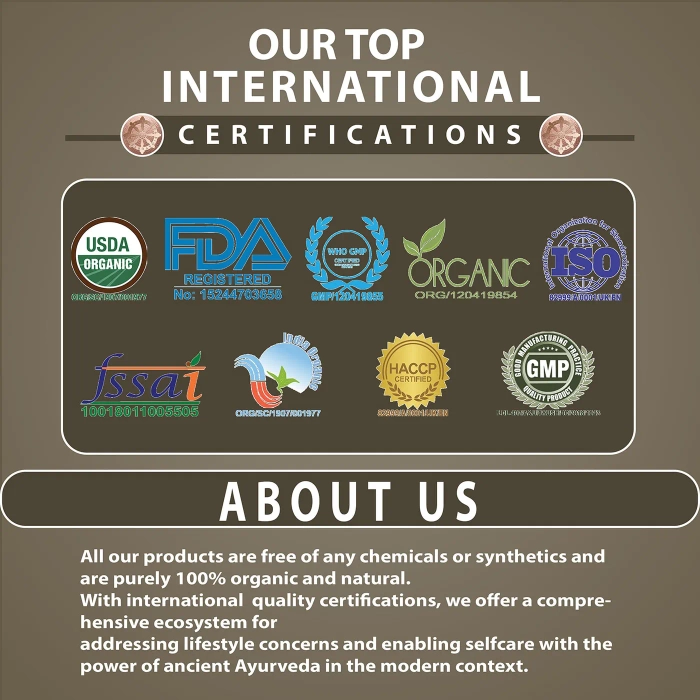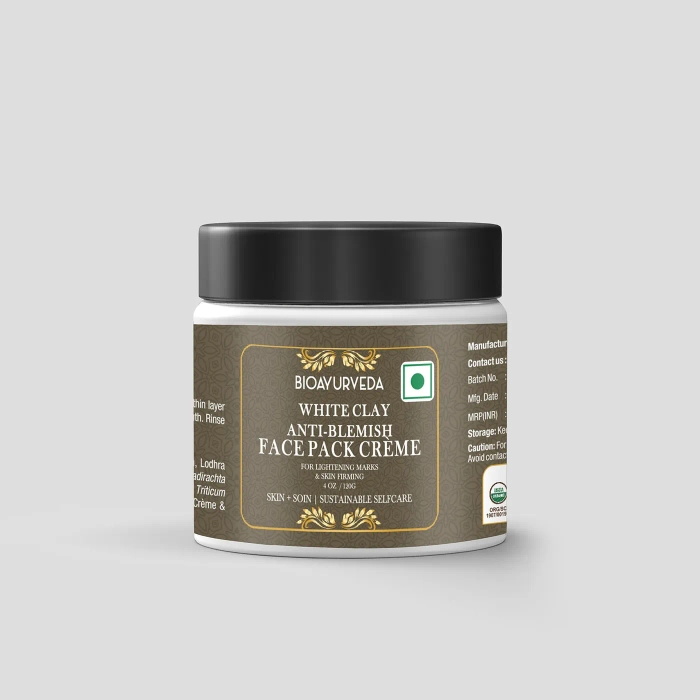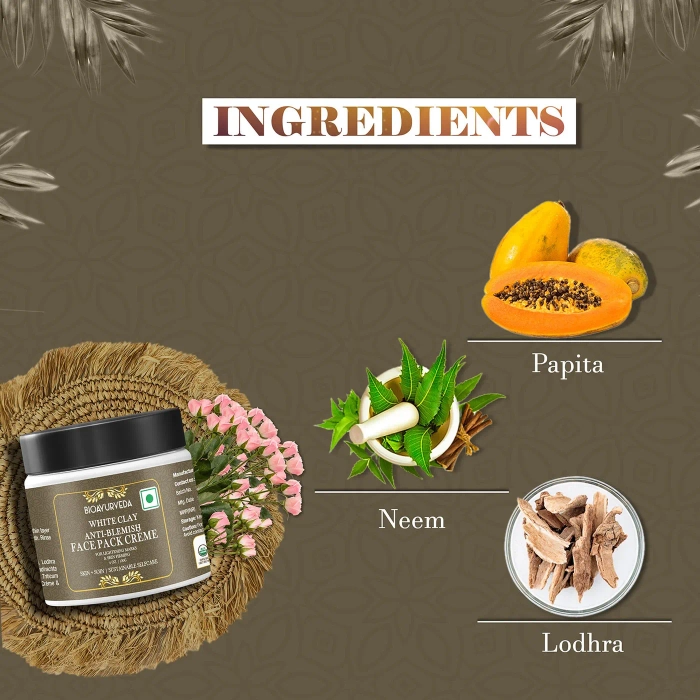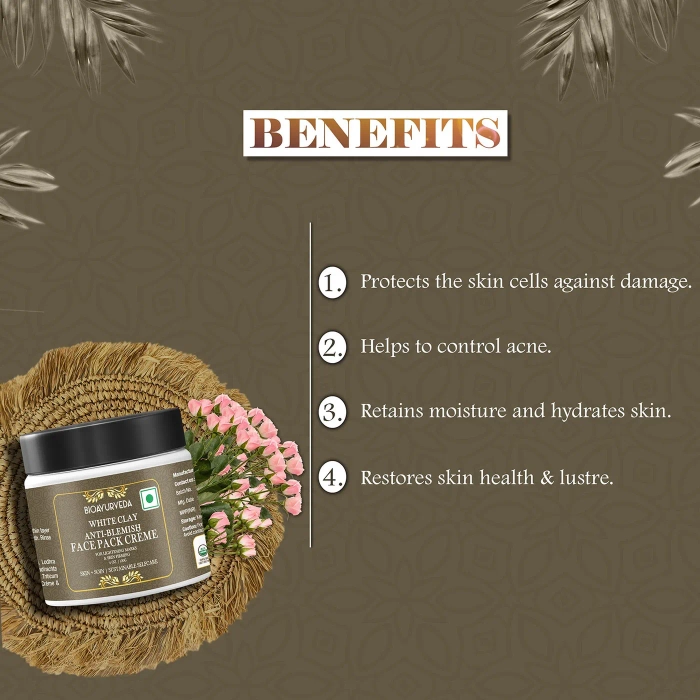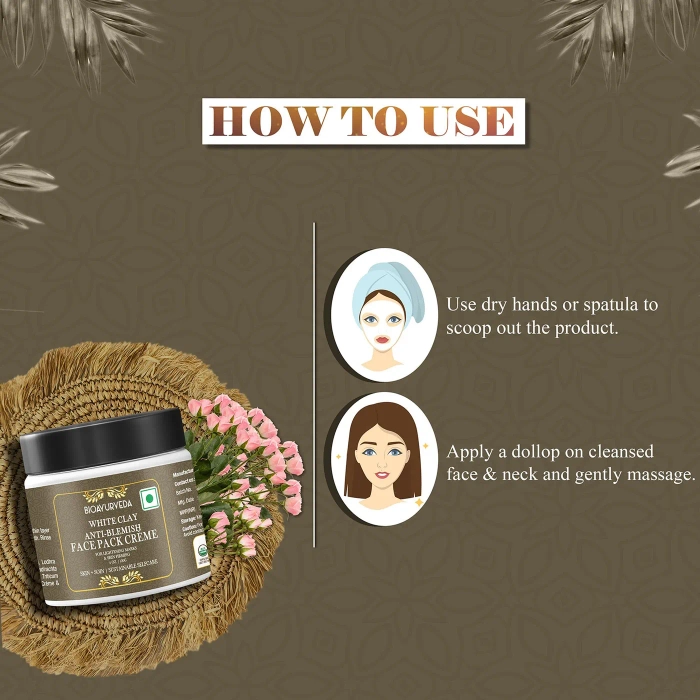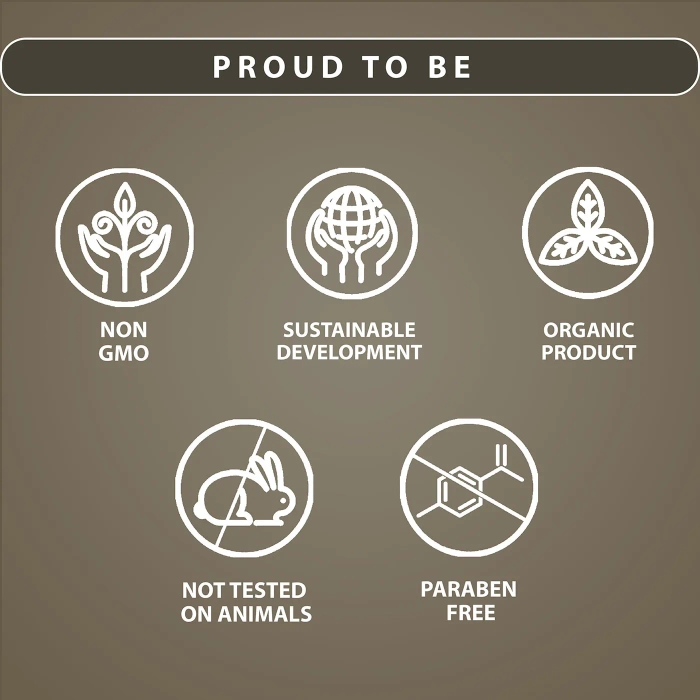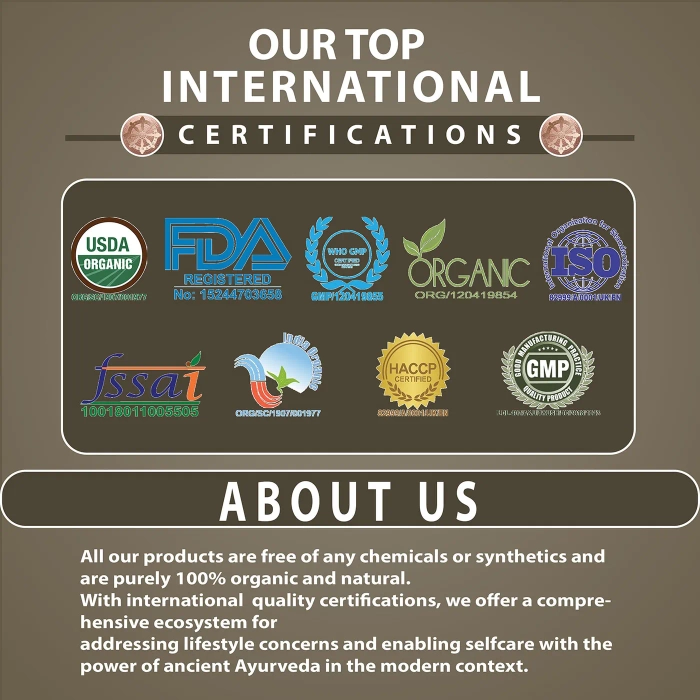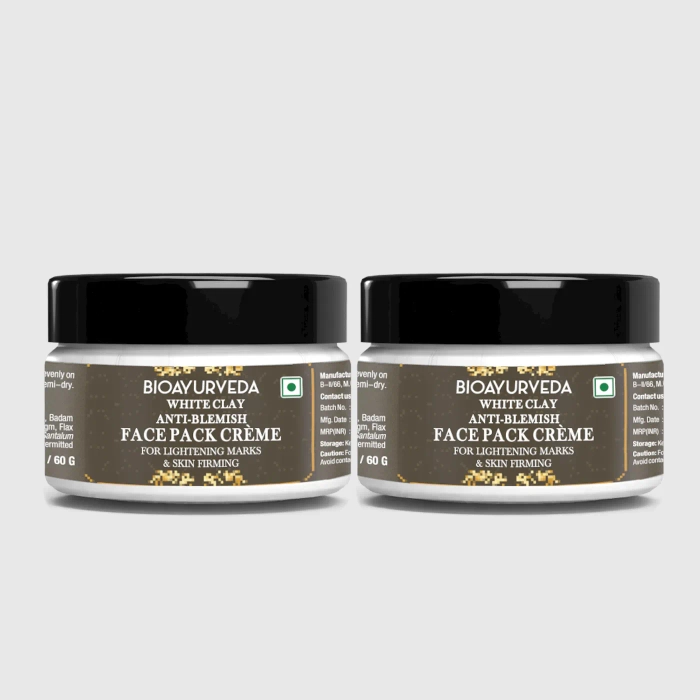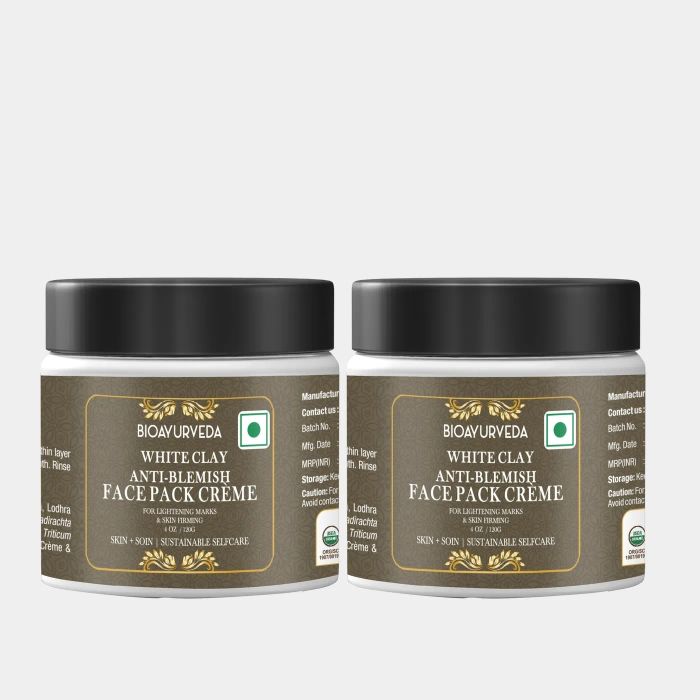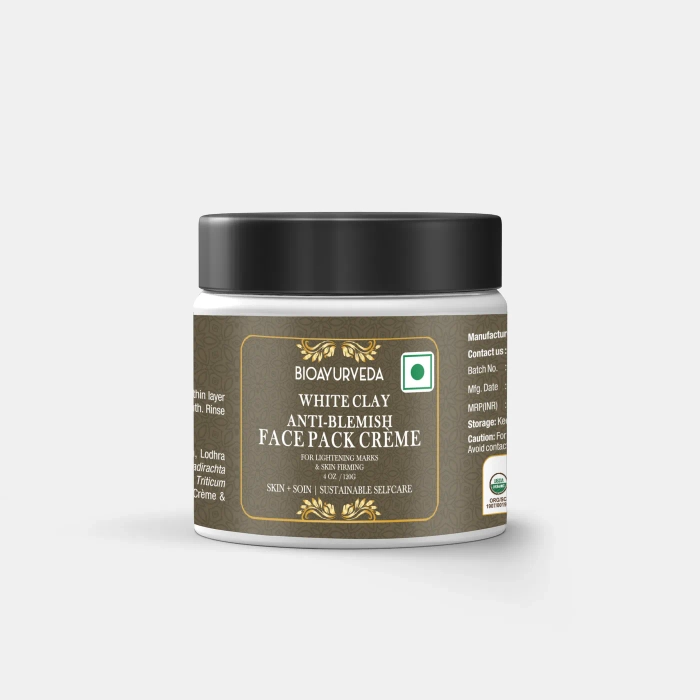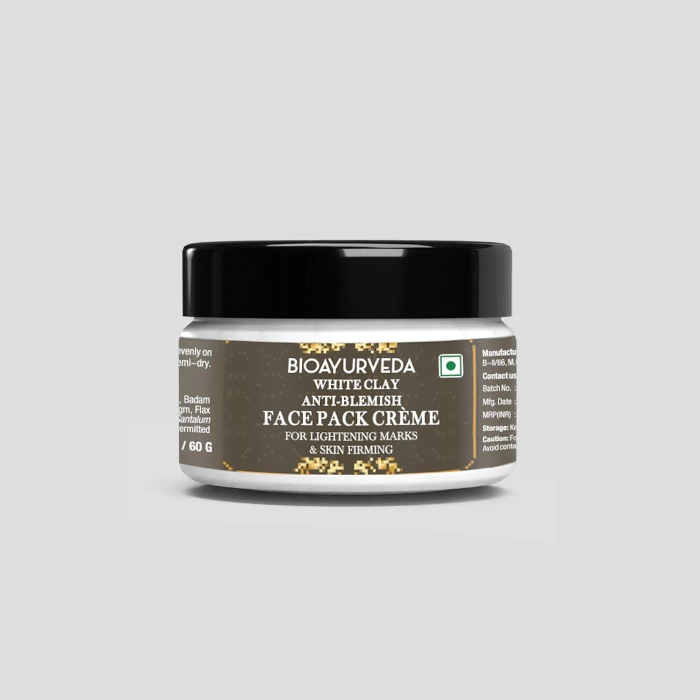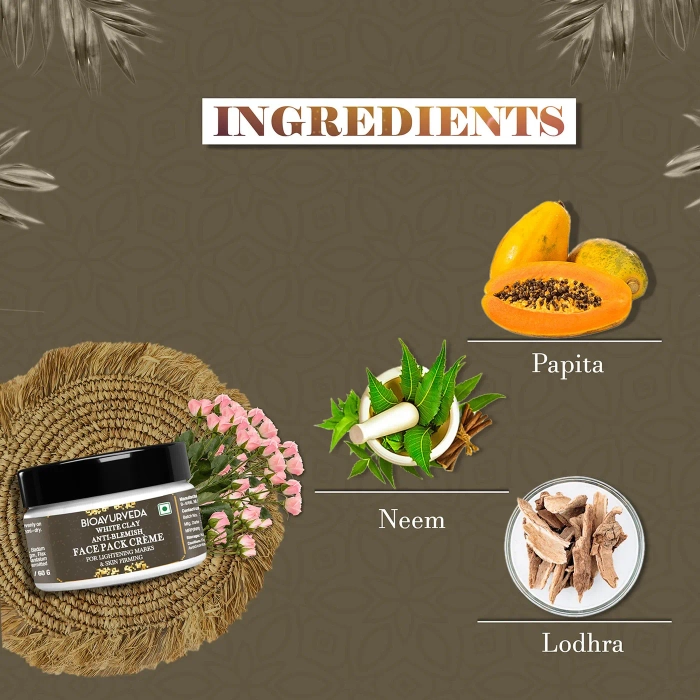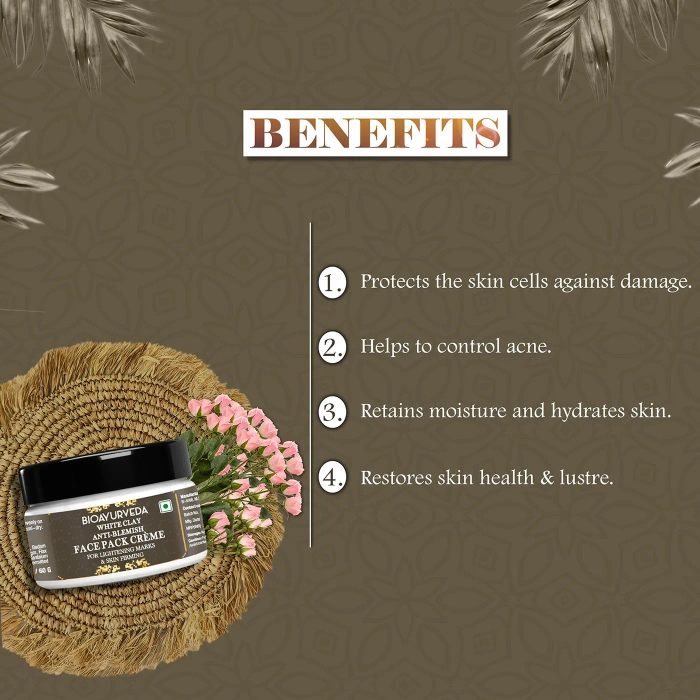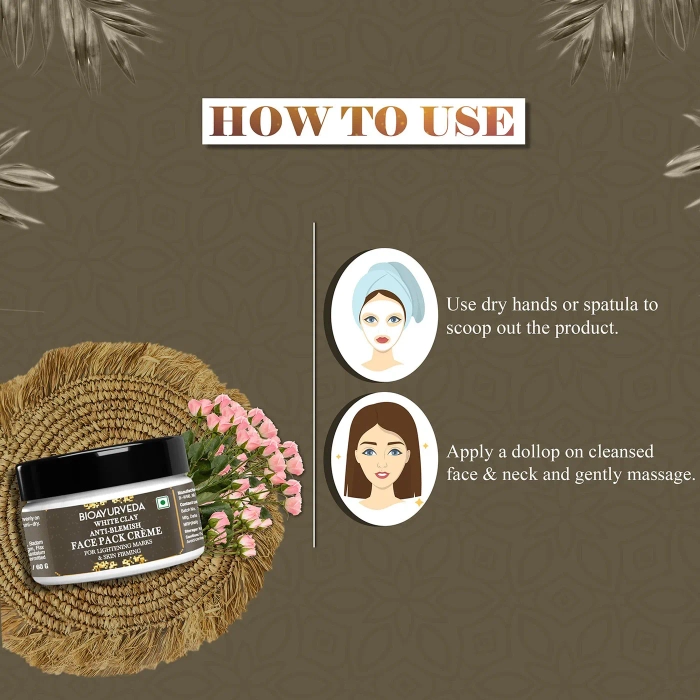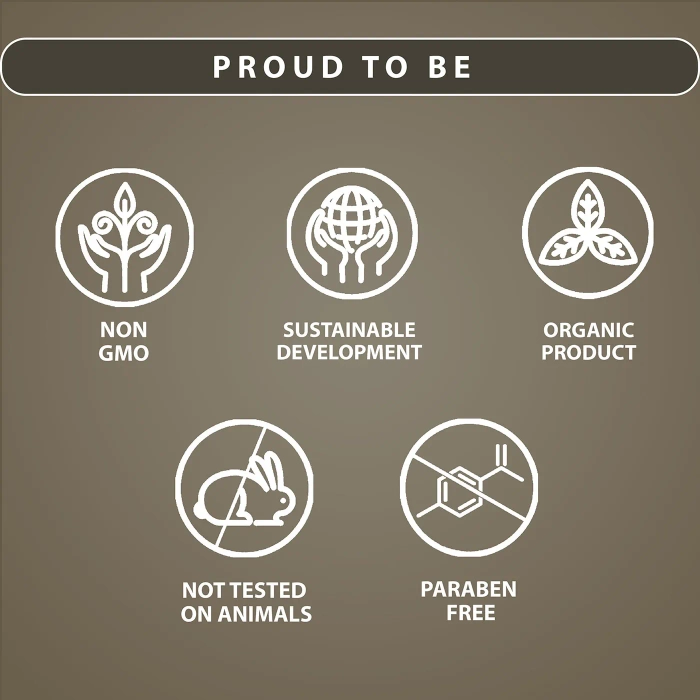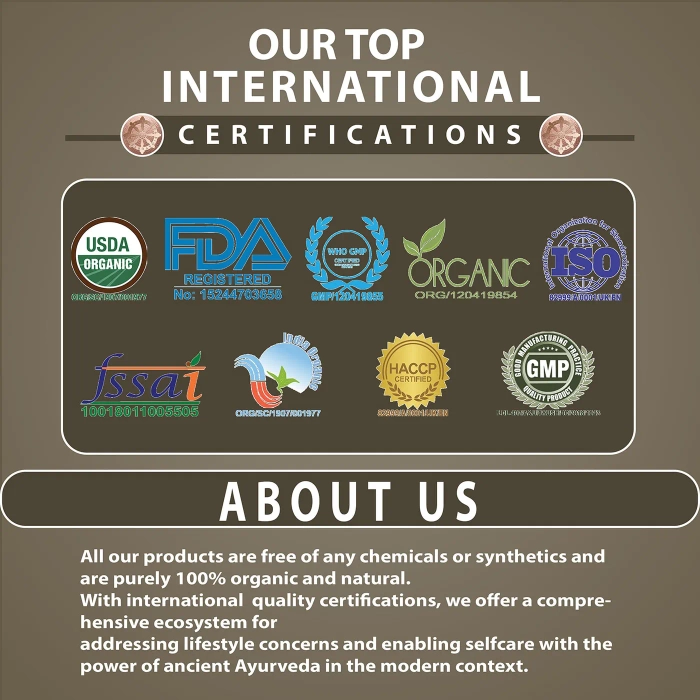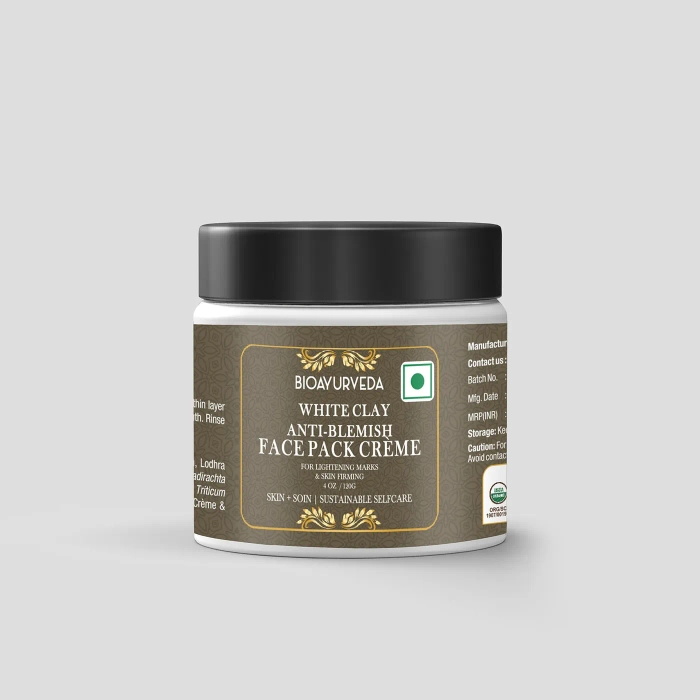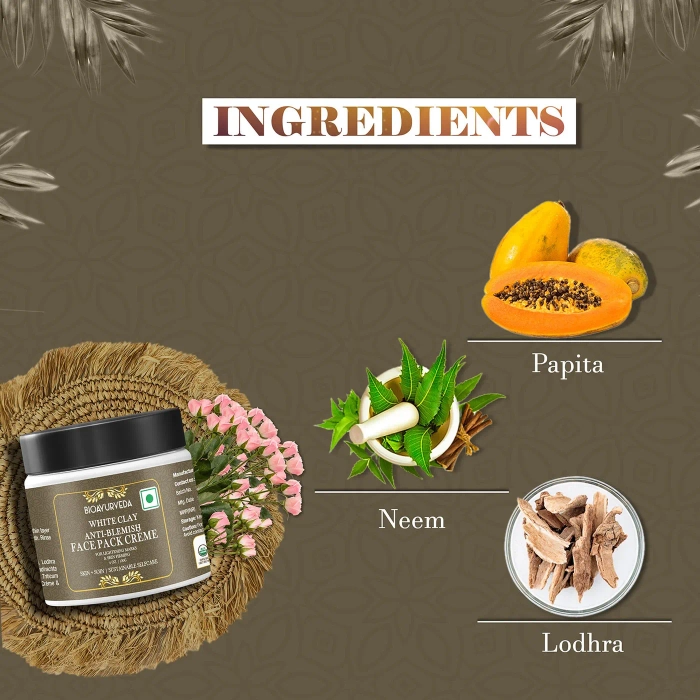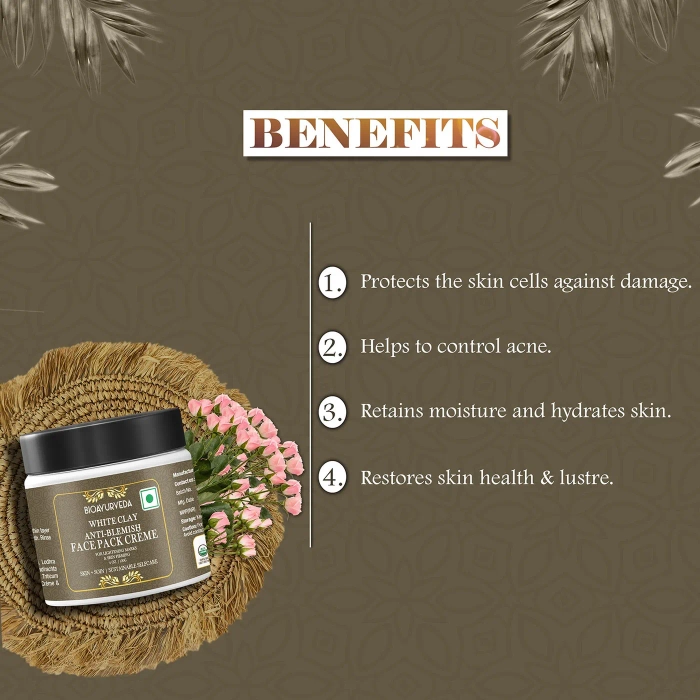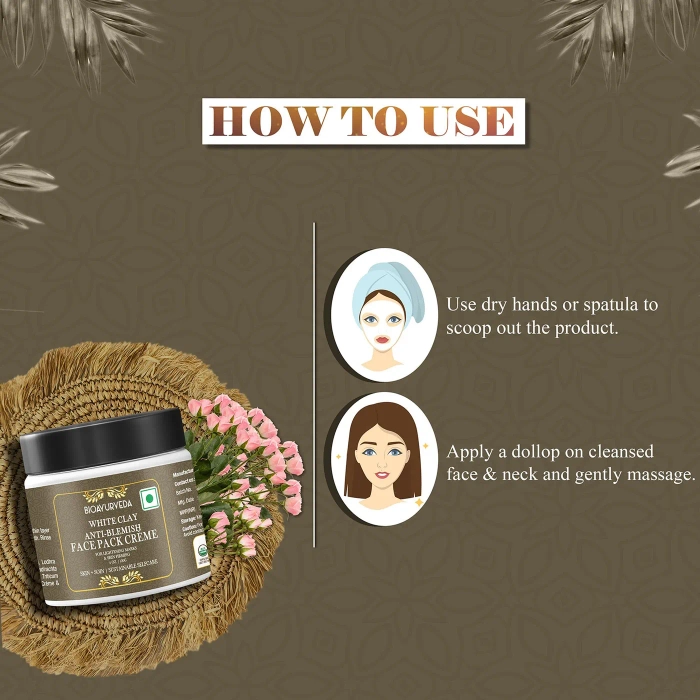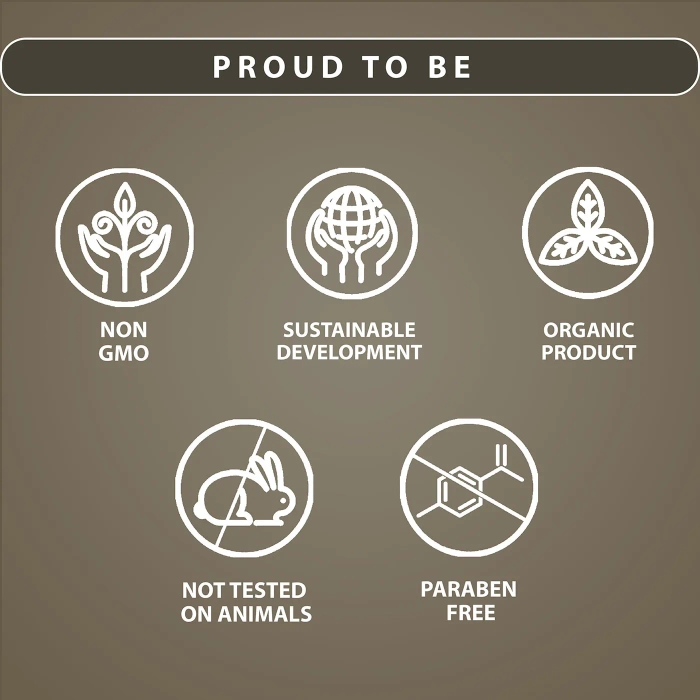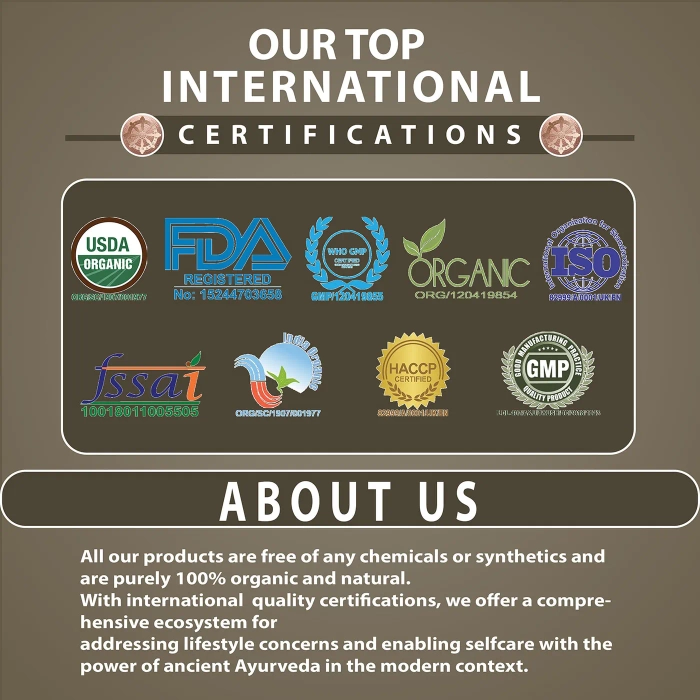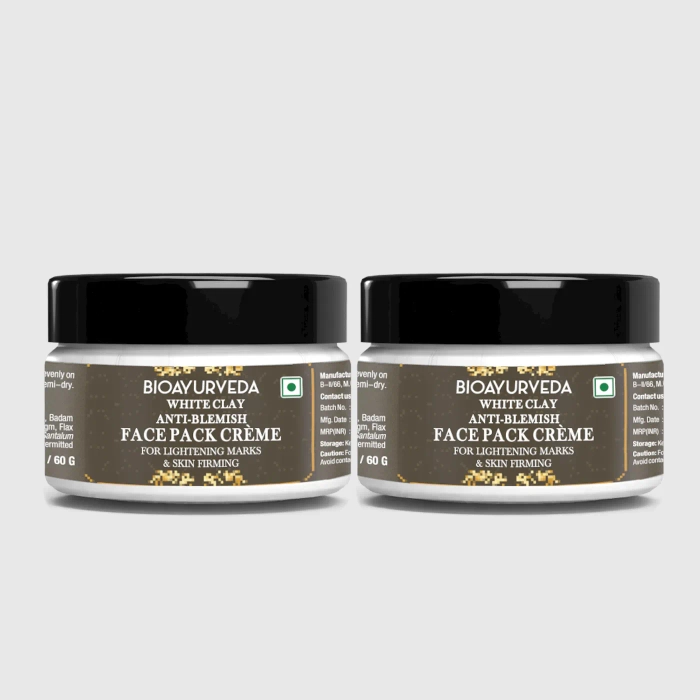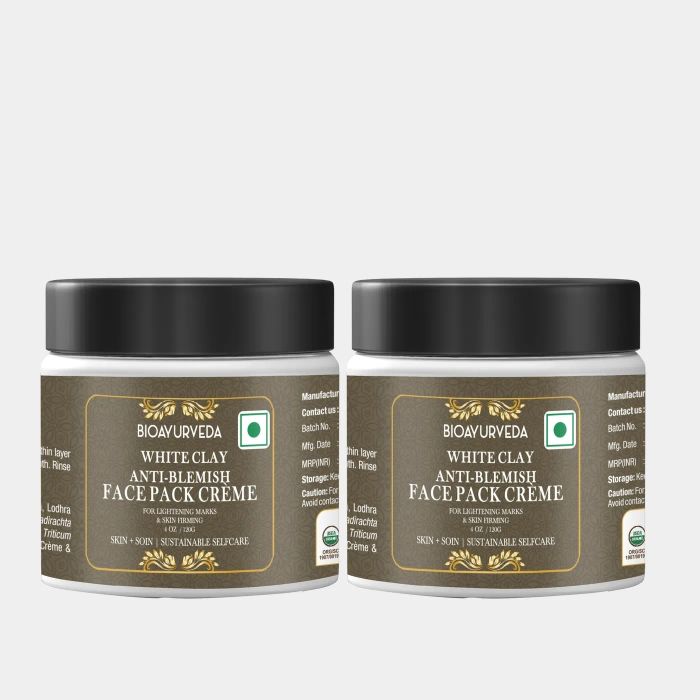 White Clay Anti-Blemish Face Pack Crème
Description
WHITE CLAY ANTI-BLEMISH FACE PACK CRÈME is a unique blend of organic herbs, along with aromatherapeutic essential & natural oils that is formulated to curb marks and scars, revitalising skin health with natural radiance and glow. Nourishing and stimulating, it soothes inflammation and smoothens skin tone. Anti-ageing, it hastens healing and cell renewal. With natural astringent properties, it tightens pores with firming action.
Ingredients
Khatika, Kumari, Lodhra, Gulab, Papitaa, Neem Oil, Draksha Oil, Badam Oil, Wheat Germ Oil
Product details
---
Our face is the first thing that people see about us, and it's natural to want our face to look the best. Unfortunately, facial blemishes and marks can be a common occurrence for many individuals. These marks can be caused by a variety of factors, including acne, sun damage, hormonal changes, and even genetics. While blemishes and marks may seem like a cosmetic concern, they can also have a significant impact on our mental and emotional well-being. Facial blemishes can cause feelings of self-consciousness, anxiety, and even depression in some individuals. This can lead to a lack of self-esteem and a reluctance to socialize or engage in activities that would otherwise bring joy. Additionally, blemishes can be painful and itchy, making them a physical nuisance as well. Taking care of our skin is important for many reasons. First and foremost, our skin is our body's first line of defense against the outside world.
It protects us from harmful environmental factors like UV radiation and pollution, and it also helps to regulate our body temperature and keep us hydrated. To help you take care of your skin, we have BIOAYURVEDA White Clay Anti-Blemish Face Pack Crème. It is an organic face cream that helps reduce marks and scars and revitalizes your skin. It has anti-ageing properties as well. More so, it is suitable for all skin types. This makes it the perfect candidate to be included in your skincare inventory!
BIOAYURVEDA White Clay Anti-Blemish Face Pack Crème is an exotic fusion of natural and pure ingredients like Papita, Neem, and Lodhra that work in tandem to get rid of marks and scars and revitalize your skin. It reduces inflammation and smoothens the skin tone. More so, it has anti-ageing and natural astringent properties. Additionally, it tightens the skin pores as well. It is a great nourishing face cream.
Benefits
Reduces Blemishes
White Clay Anti-Blemish Face Pack Crème is known for its anti-inflammatory properties, which may help reduce scars, marks, acne, and other blemishes.
Anti-Ageing Properties
It has anti-ageing and natural astringent properties that help nourish the skin. It moisturizes and hydrates the skin.
Soothes the skin
This face cream will also soothe and calm irritated skin. It helps with cellular renewal and helps the skin heal itself. Additionally, it tightens the pores of your skin as well.
INGREDIENTS
Papita
Papita, or Papaya, is a sweet fruit that originated in the Central Americas. It is commonly consumed as a sweet and juicy fruit. As an ingredient, it improves skin texture and gives it a radiating shine. Apart from that, it nourishes and moisturizes the skin.
Neem
Neem is an organic herb that is derived from the Neem tree. It goes by the name of Azadirachta Indica and Indian Lilac. Neem contains very strong antioxidant properties and is commonly used as a pest repellant. It also has antimicrobial and anti-inflammatory properties.
Lodhra
Lodhra is a medicinal plant commonly used in Ayurvedic medicine for its numerous health benefits. It has anti-inflammatory, anti-microbial, and anti-oxidant properties, making it useful for treating a variety of health conditions.


BIOAYURVEDA is a visionary holistic luxury brand in health and wellness offering completely natural and organic products.
Manufactured By:
Arganshe Private Limited
Address:
11/2, BADARPUR BORDER, Faridabad, Haryana, 121003