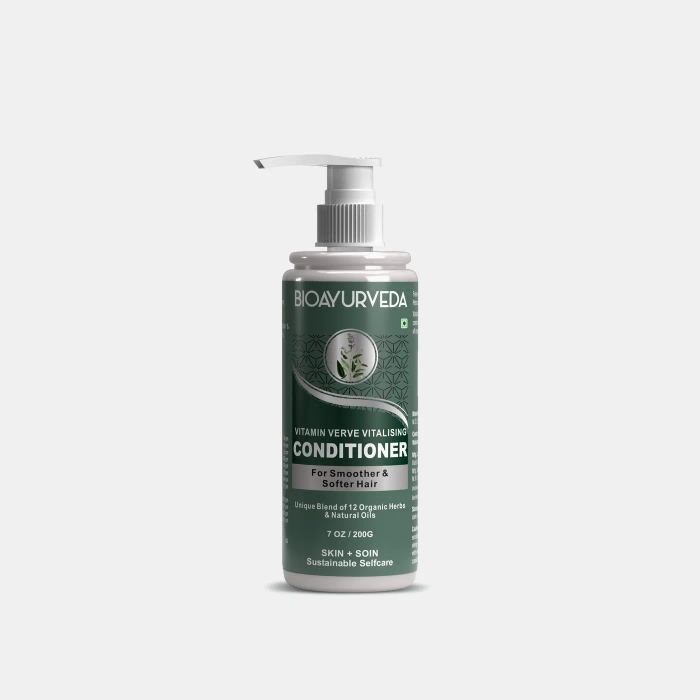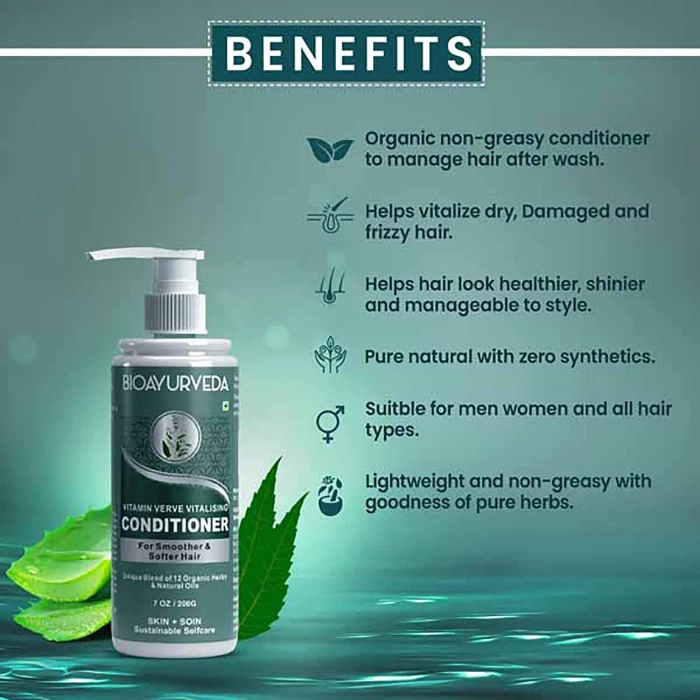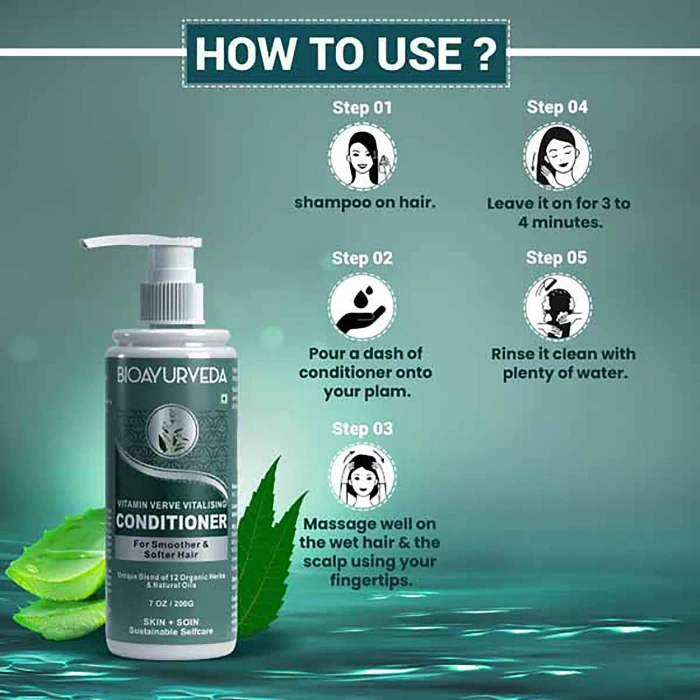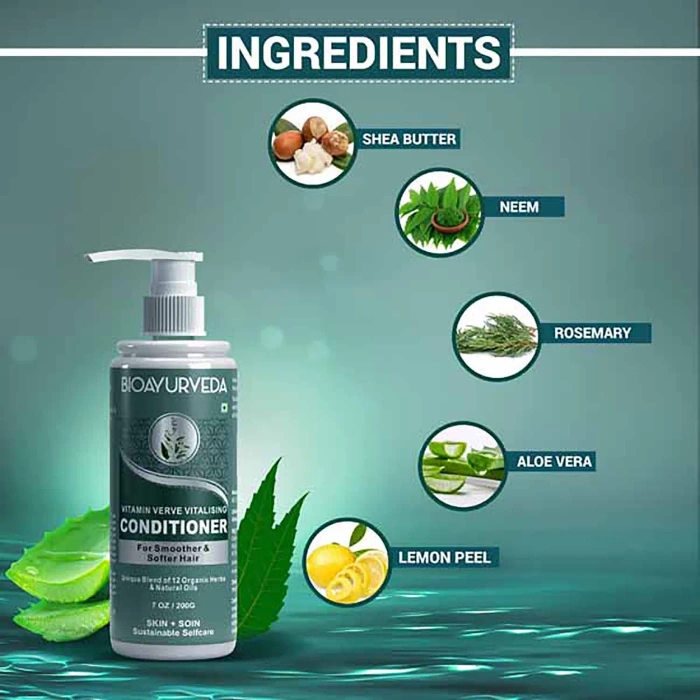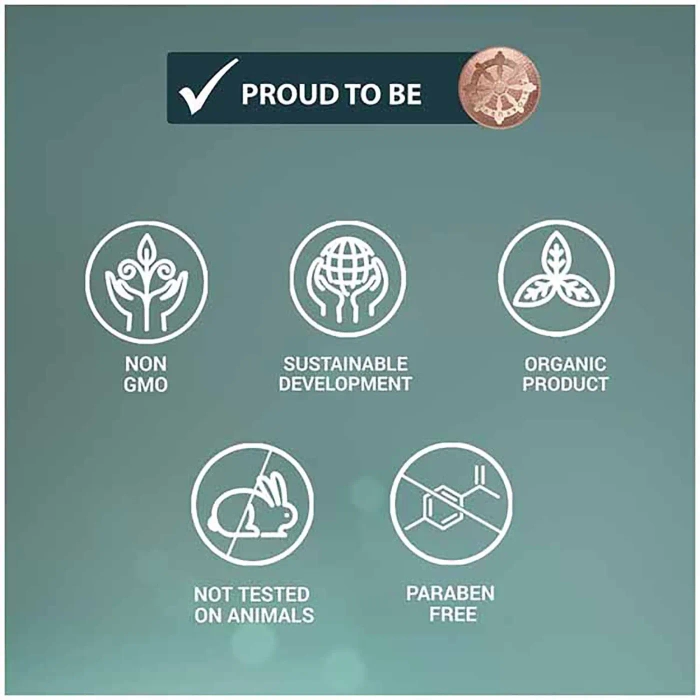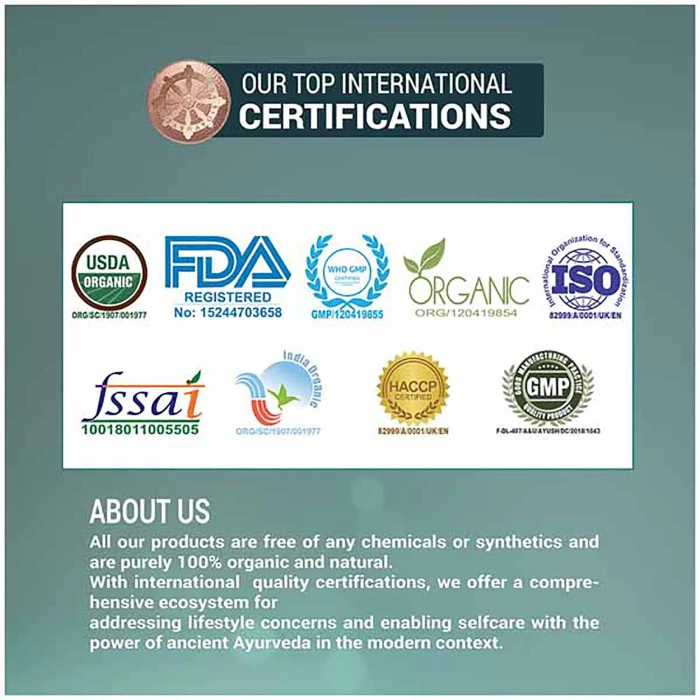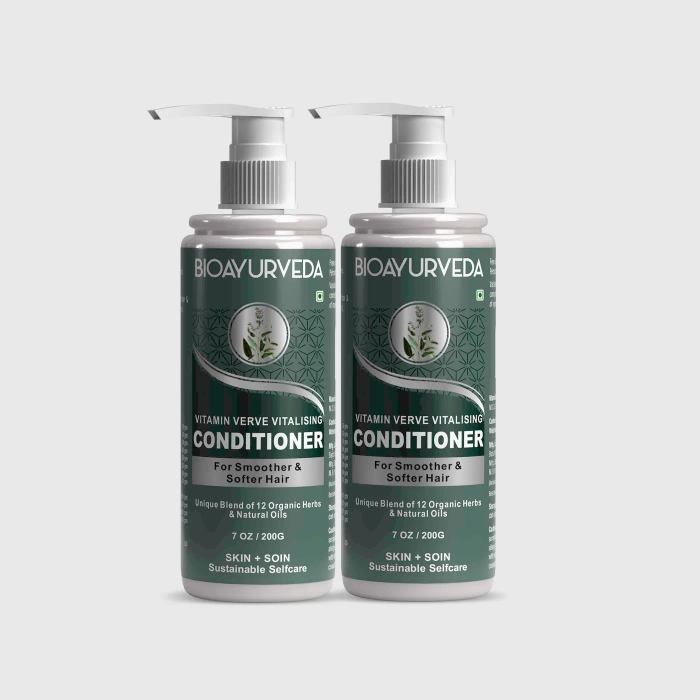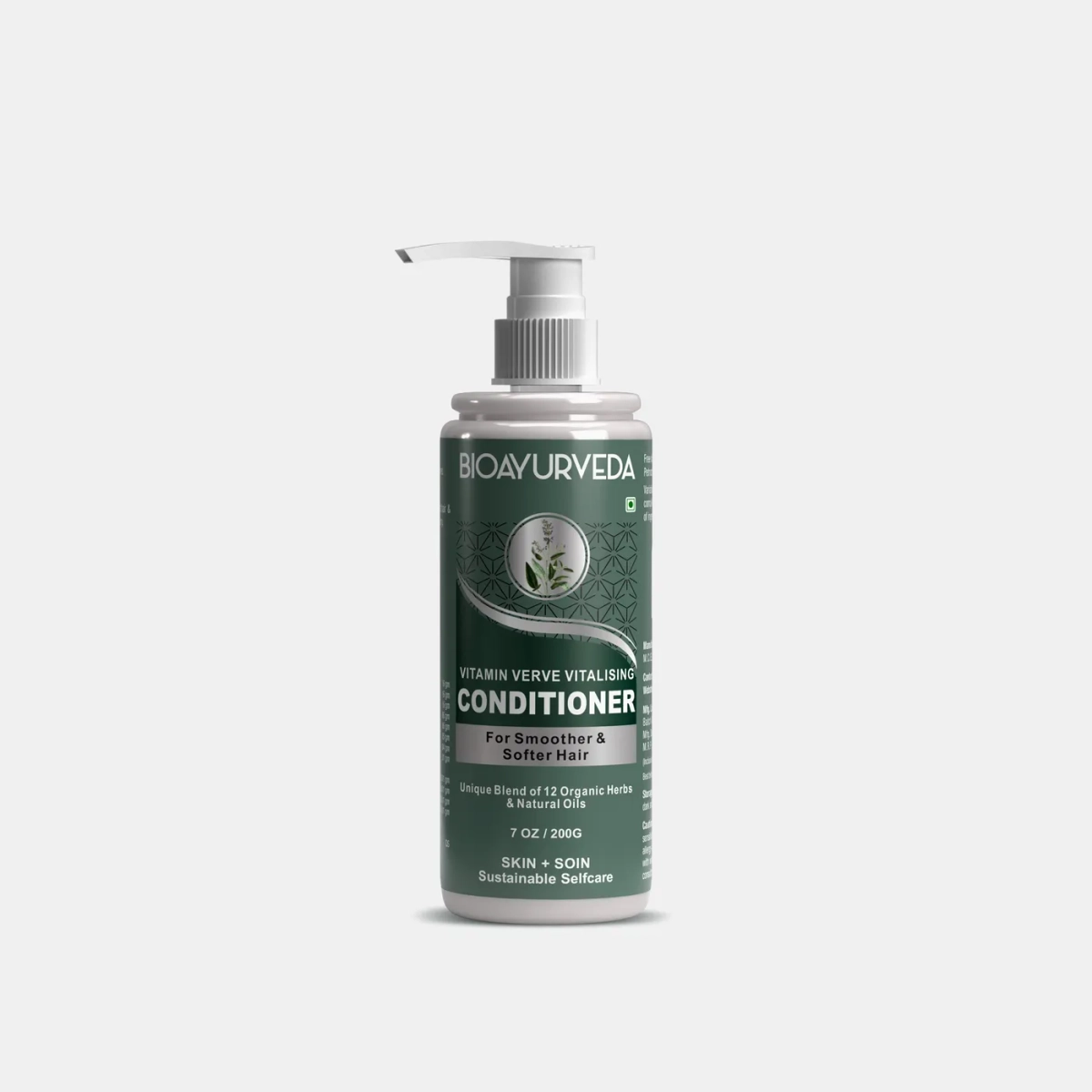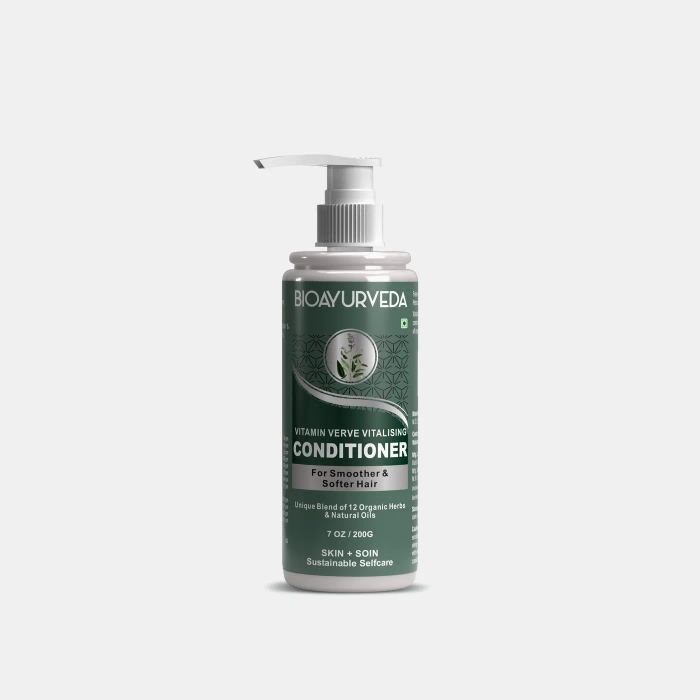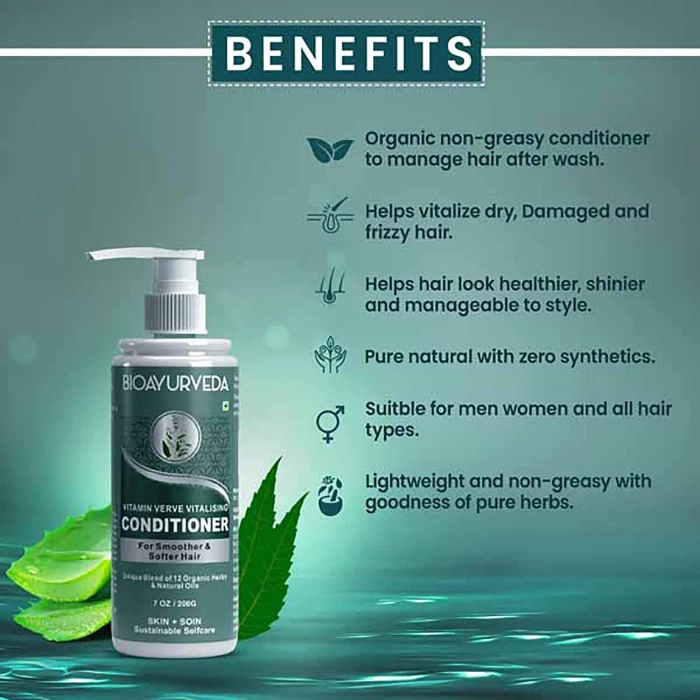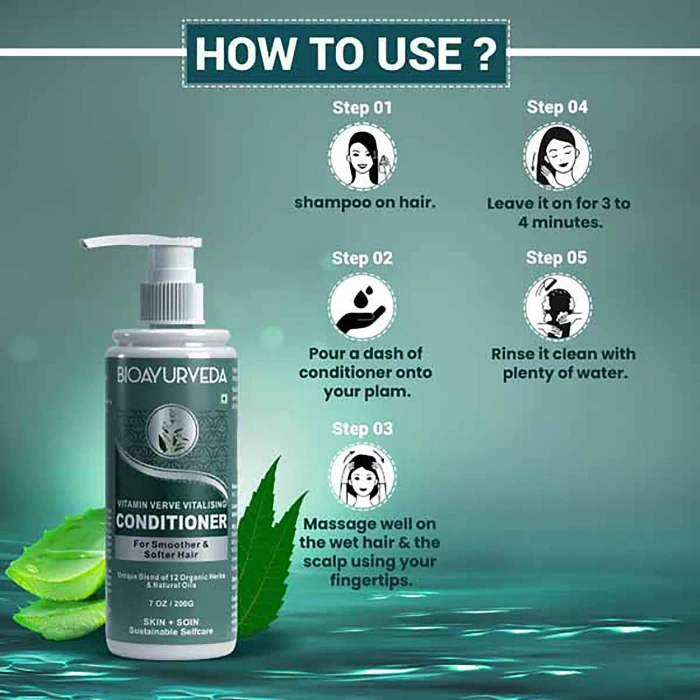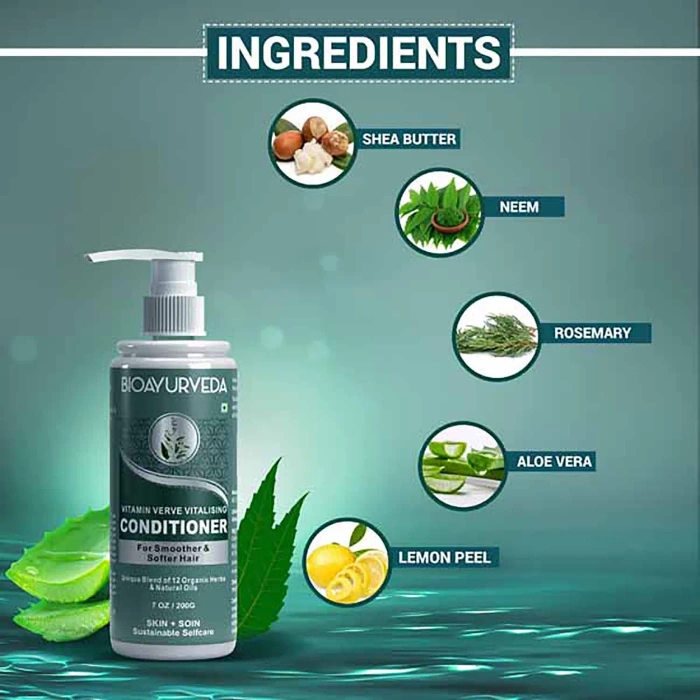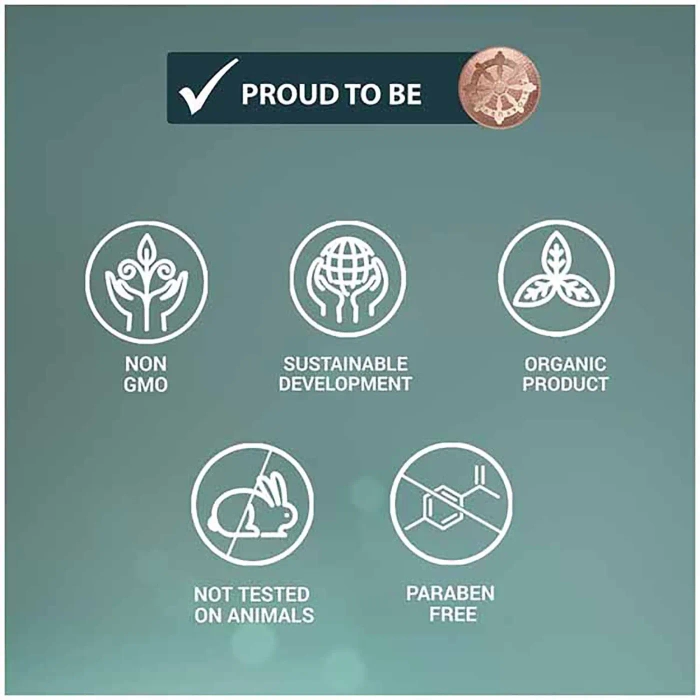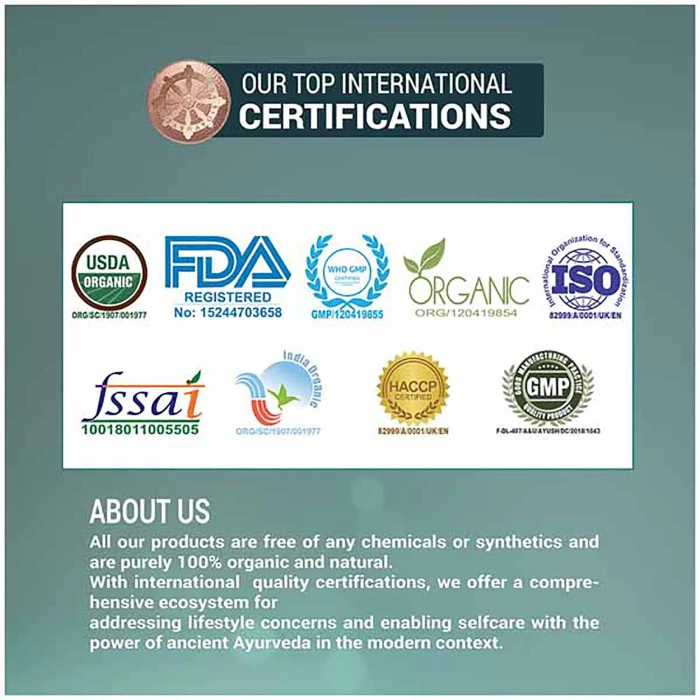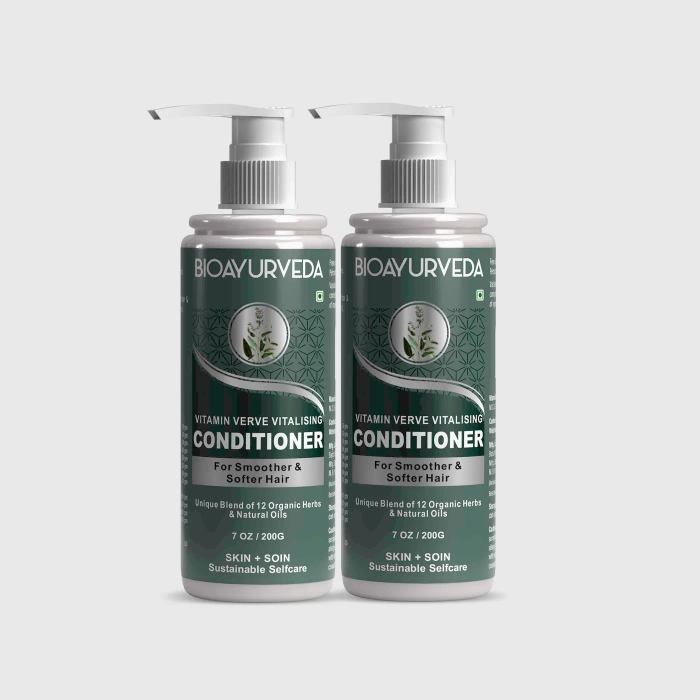 VITAMIN VERVE VITALISING CONDITIONER
Description
VITAMIN VERVE VITALISING CONDITIONER is a unique blend of organic herbs, along with vital minerals and essential & natural oils that is formulated for hair health and vibrance. Moisturising and smoothening, it nourishes the hair and protects from brittleness and breakage. It curbs frizziness and lends healthy shine and softer feel and flow to the hair.
HOW TO APPLY
After shampooing, squeeze out excess water. Apply adollop on wet hair
Ingredients
Lemon Peel, Calendula, Rosemary, Dalchini, Black Tea, Kumari, Sage, Shea Butter, Lemongrass Oil, Tea Tree Oil, Grapeseed Oil, Neem Oil
Product details
---
We're blessed with many hair products, aren't we? One of those hair products is conditioners. Conditioners are an essential part of hair care and are used to help maintain the health and appearance of our hair. They come in various forms such as rinse-out, leave-in, deep conditioning, and protein treatments, and can be made from different ingredients to address specific hair concerns. One of the primary benefits of using a conditioner is that it helps to keep our hair moisturized. Our hair needs moisture to maintain its elasticity and prevent breakage. Conditioners contain ingredients such as humectants, which attract and retain moisture, and emollients, which help to smooth and soften the hair. By adding moisture to our hair, conditioners help to prevent dryness and brittleness, which can lead to breakage.
Conditioners can also help to detangle our hair. Knots and tangles can cause hair breakage, and by using a conditioner, we can help to reduce the amount of pulling and tugging needed to get through them. Conditioners contain ingredients that help to smooth the hair cuticle, making it easier to comb or brush through. And to provide you with an Ayurvedic conditioner, we present BIOAYURVEDA Vitamin Verve Vitalising Conditioner. It is an organic hair conditioner made out of natural ingredients that control breakage, nourishes your hair, and promotes its growth. More so, it is completely safe to use for all ages. This makes it the perfect candidate to be included in your haircare routine!
BIOAYURVEDA Vitamin Verve Vitalising Conditioner is an organic hair conditioner that is made out of pure ingredients like Neem, Aloe Vera, Lemon, Rosemary, and Shea Butter that work together to promote the growth of your hair, control breakage, and nourish it. It supports the health of your scalp and hair. With the help of its moisturizing properties, it helps with the decreasing of breakage of hair and brittleness. Upon regular application, it makes your hair feel better and lets out a natural shine.
Benefits
Nourishes Hair
This face cream greatly helps with repairing acne-prone skin. It helps with cell renewal and also assists the skin to heal itself via organic means. It revitalizes it and leaves long-lasting effects.
Controls Breakage & Brittleness
As an added benefit, it controls the breakage of hair and protects from brittleness.
Heals Frizzy Hair
Additionally, it heals frizzy hair and repairs them. More so, upon continued application, your hair will feel lighter, smoother, and shinier.
INGREDIENTS
Neem
Neem is an organic herb that is derived from the Neem tree. It goes by the name of Azadirachta Indica and Indian Lilac. Neem contains very strong antioxidant properties and is commonly used as a pest repellant. It also has antimicrobial and anti-inflammatory properties.
Aloe Vera
Aloe Vera, or Kumari, is a thick plant that looks like a plant. Aloe Vera has been widely used to treat skin conditions and promote healing. It is known to be quite effective in dealing with acne, burns, and other skin blemishes. Moreover, it also helps with weight loss and diabetes.
Lemon Peel
Lemon peel is the outer layer of the lemon fruit. It is actually a highly nutritious part of the fruit and has numerous health benefits. Lemon peel is rich in vitamins, minerals, and antioxidants, such as vitamin C and polyphenols, which can help to boost the immune system, improve heart health, and reduce the risk of chronic diseases.


BIOAYURVEDA is a visionary holistic luxury brand in health and wellness offering completely natural and organic products.
Manufactured By:
Arganshe Private Limited
Address:
11/2, BADARPUR BORDER, Faridabad, Haryana, 121003