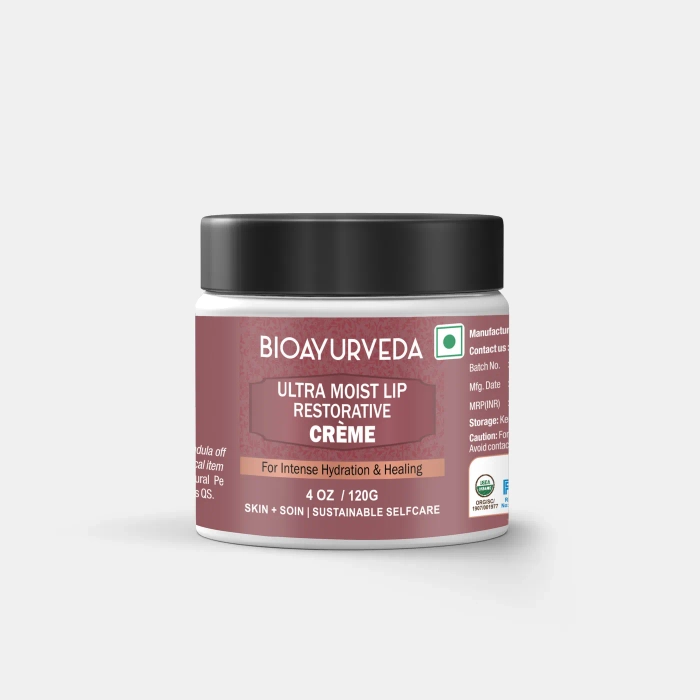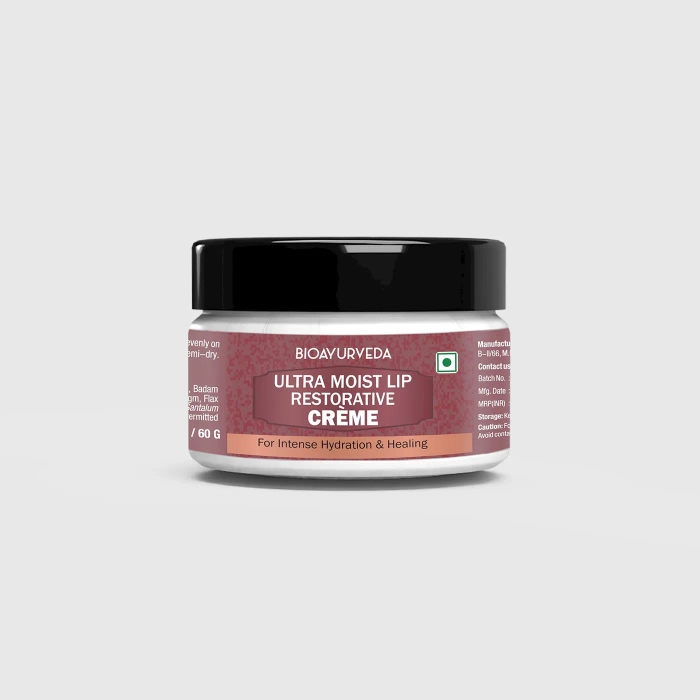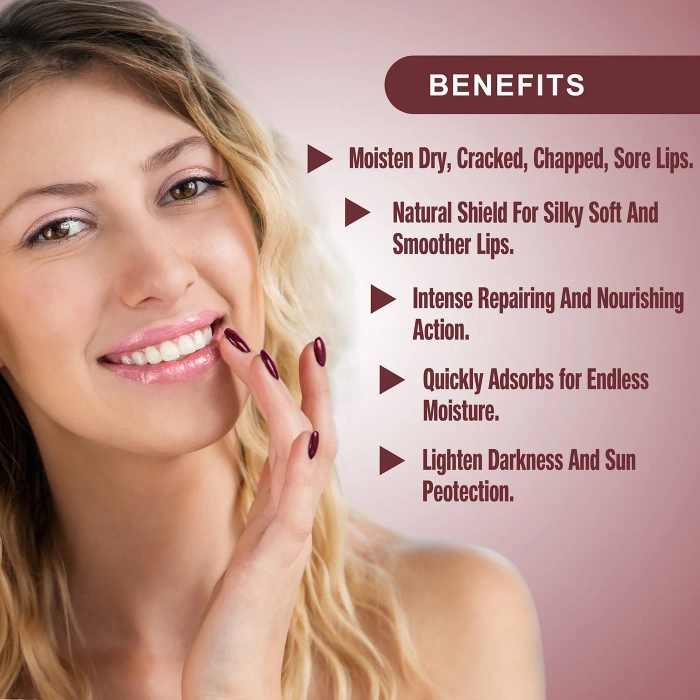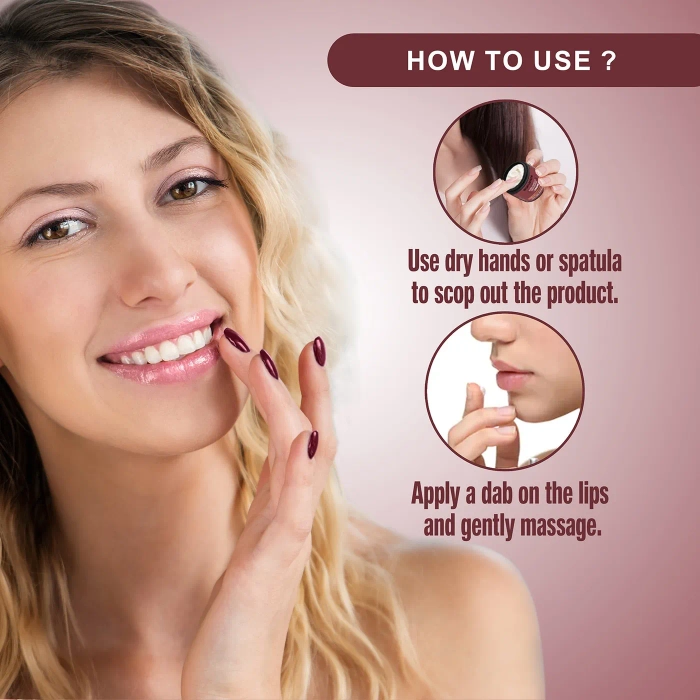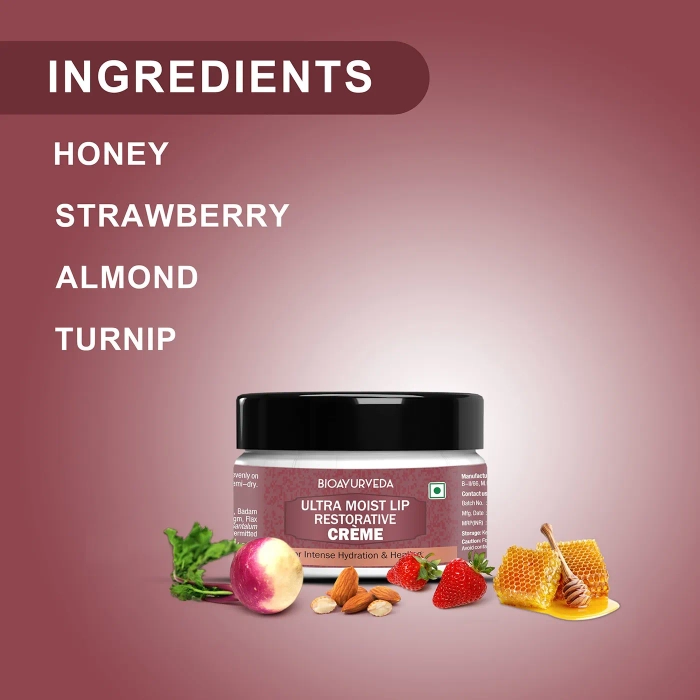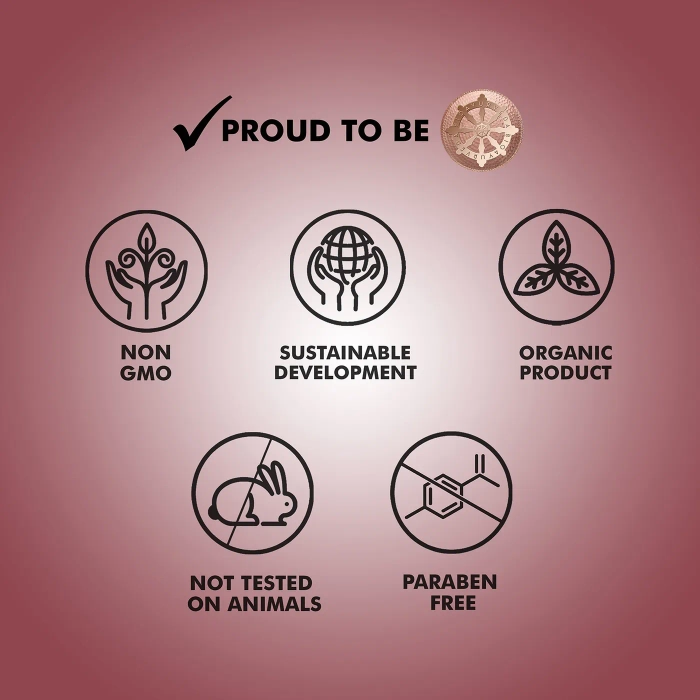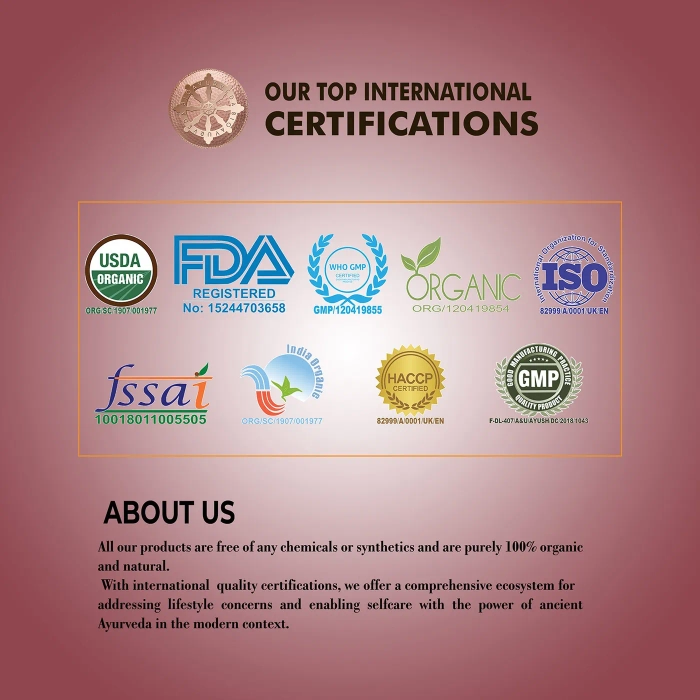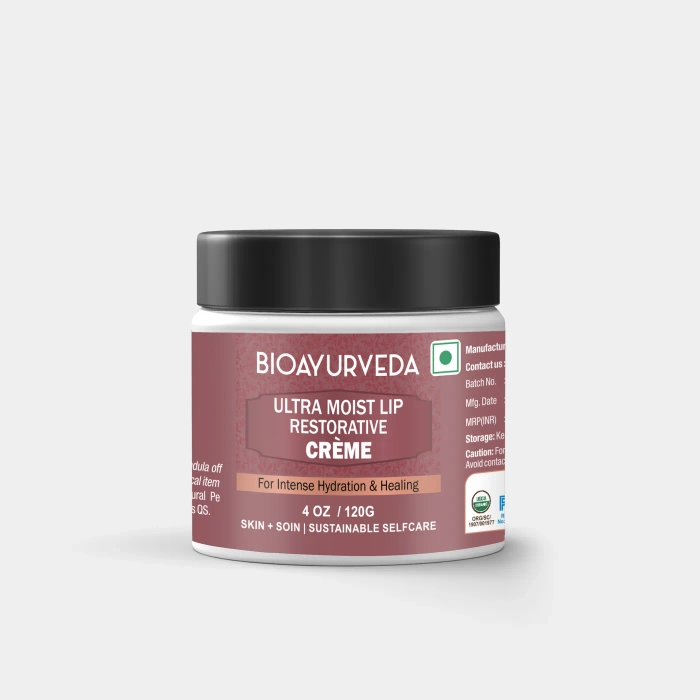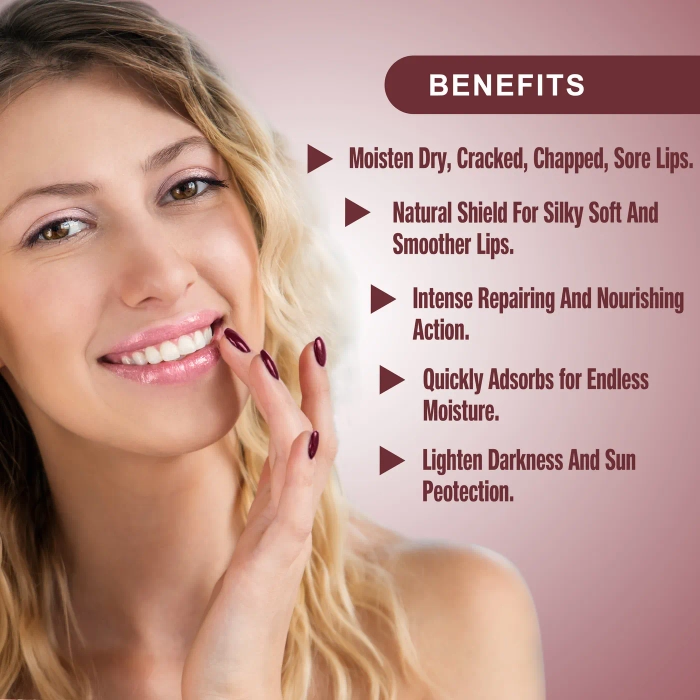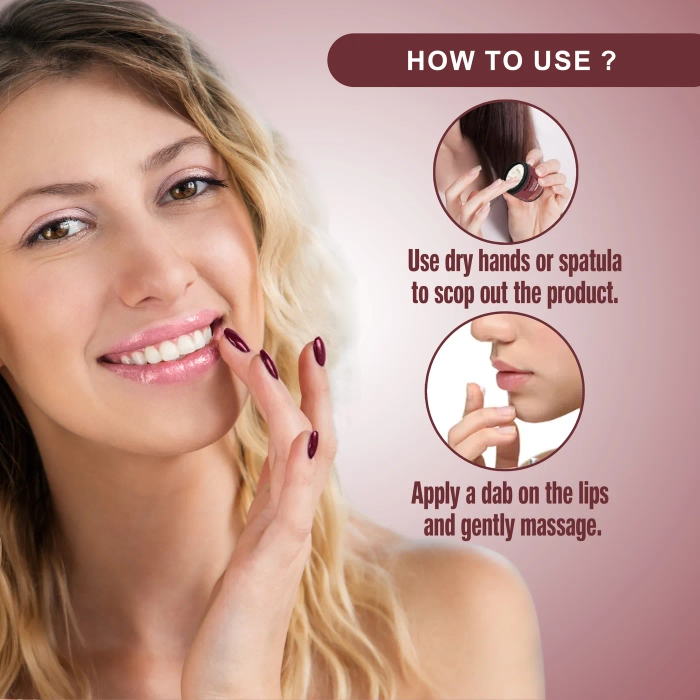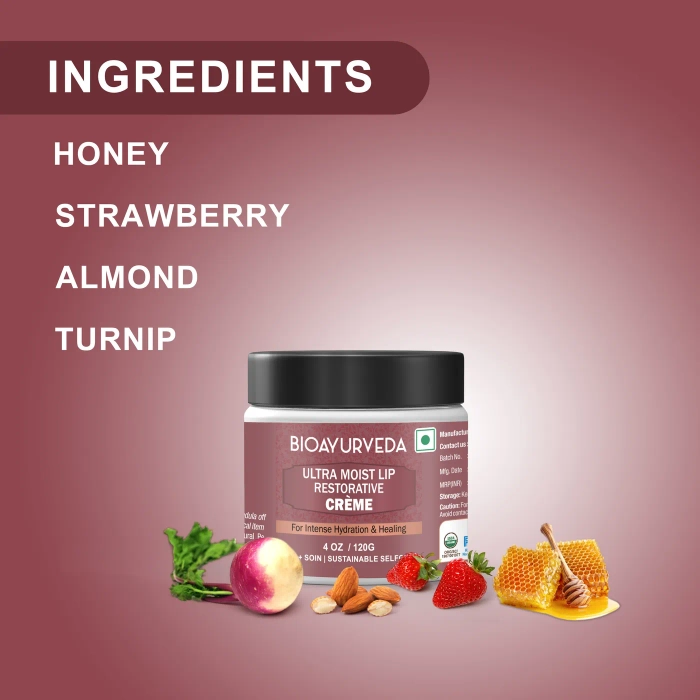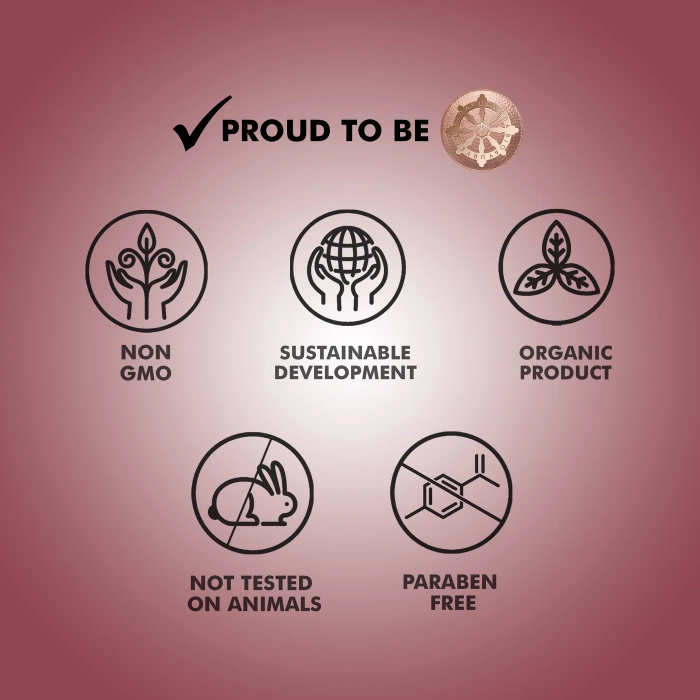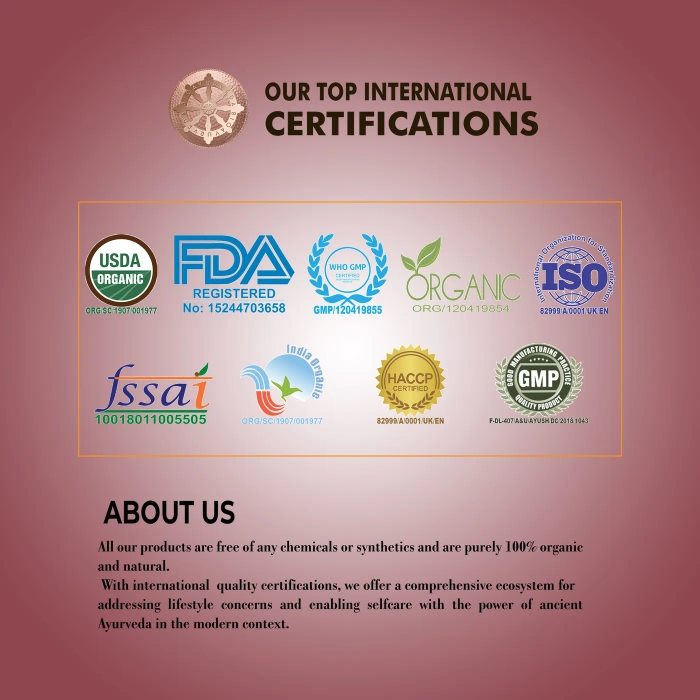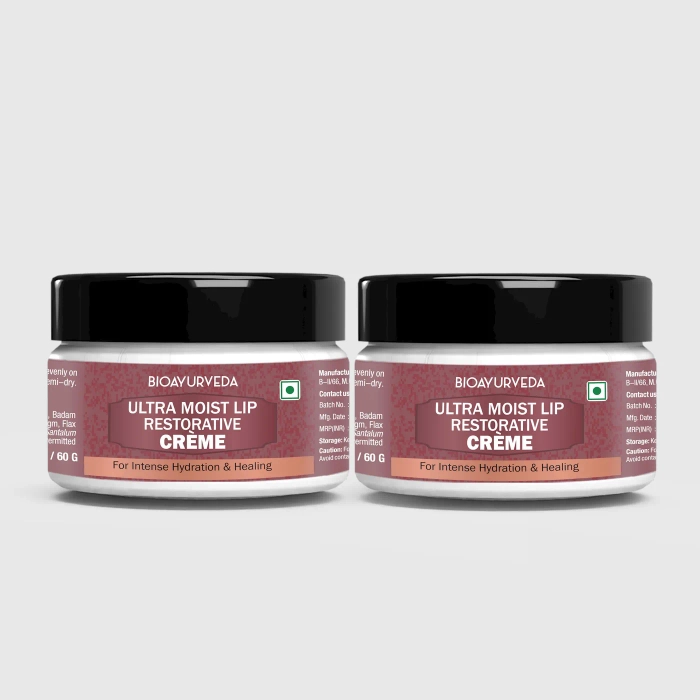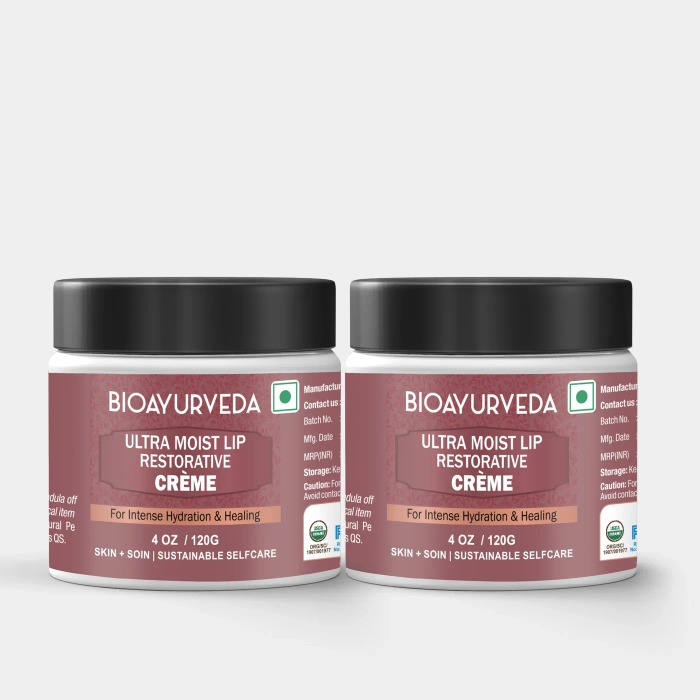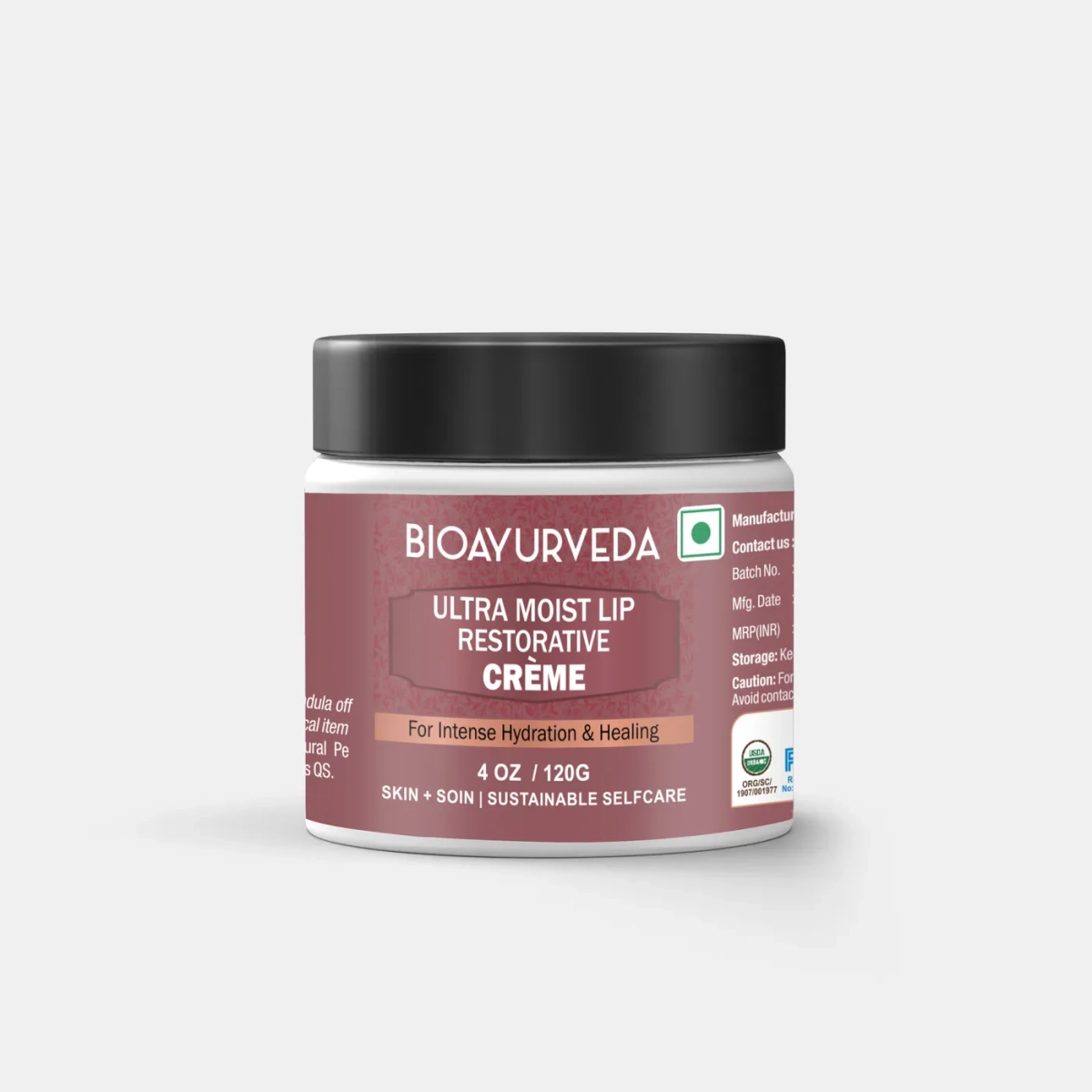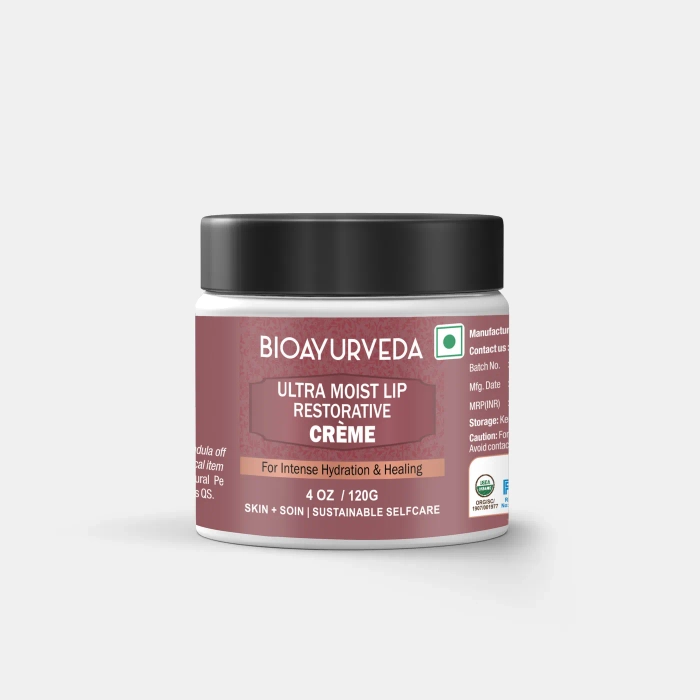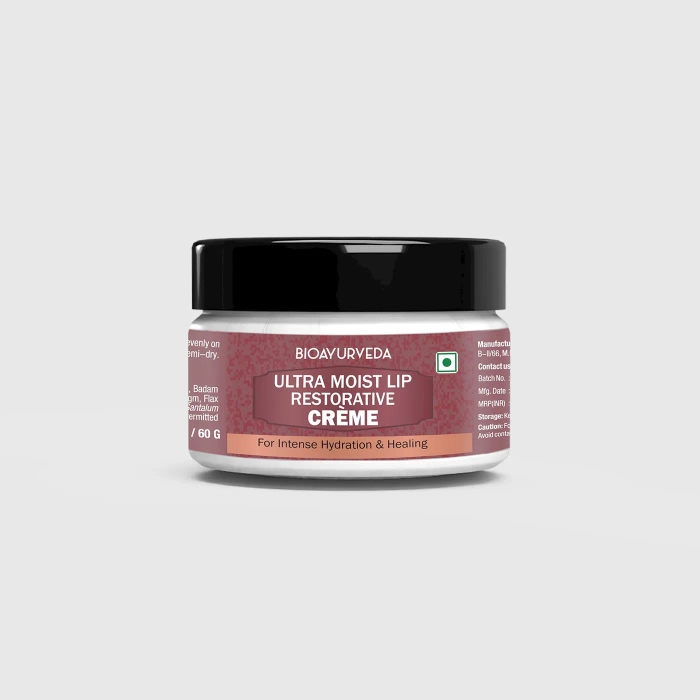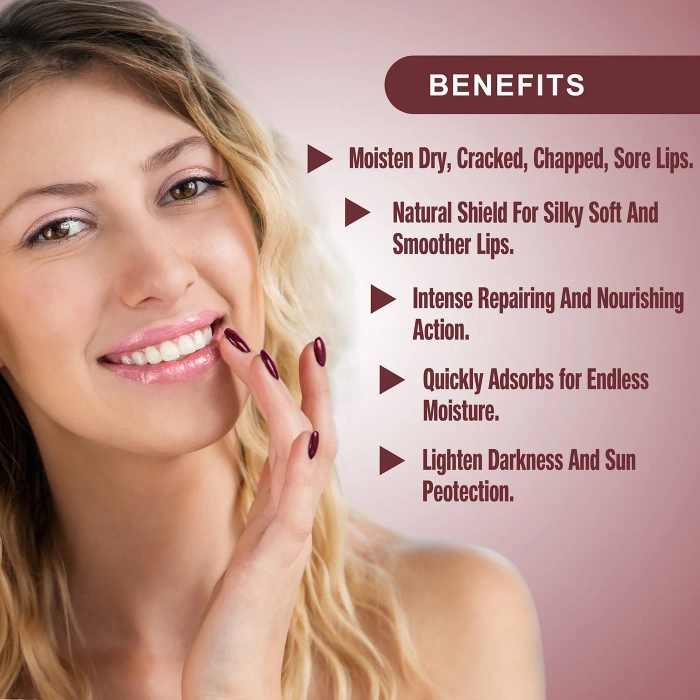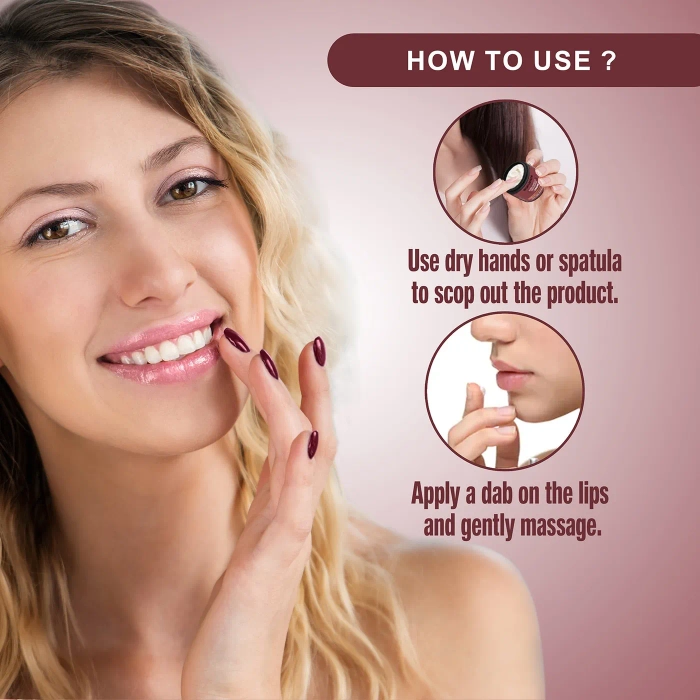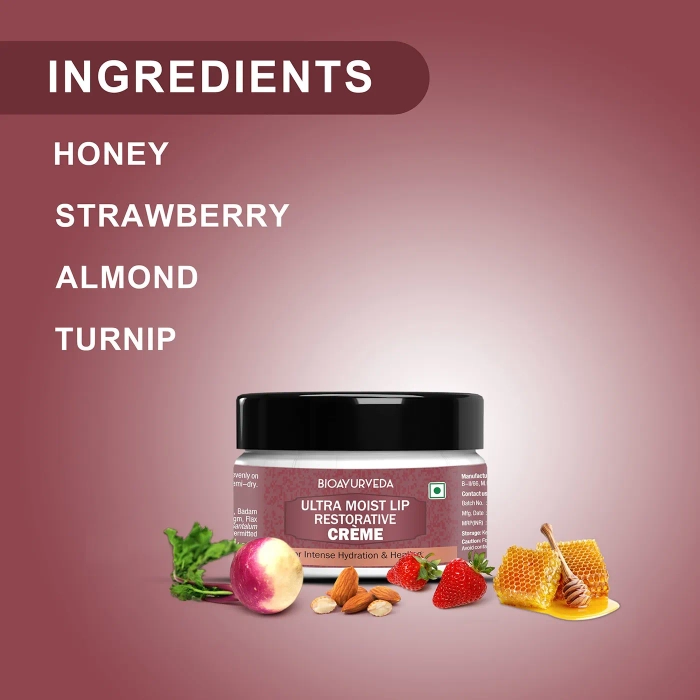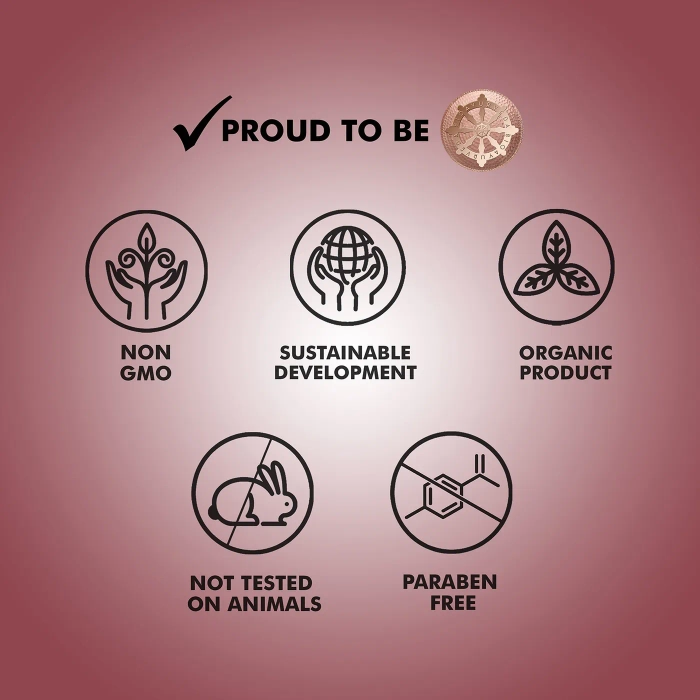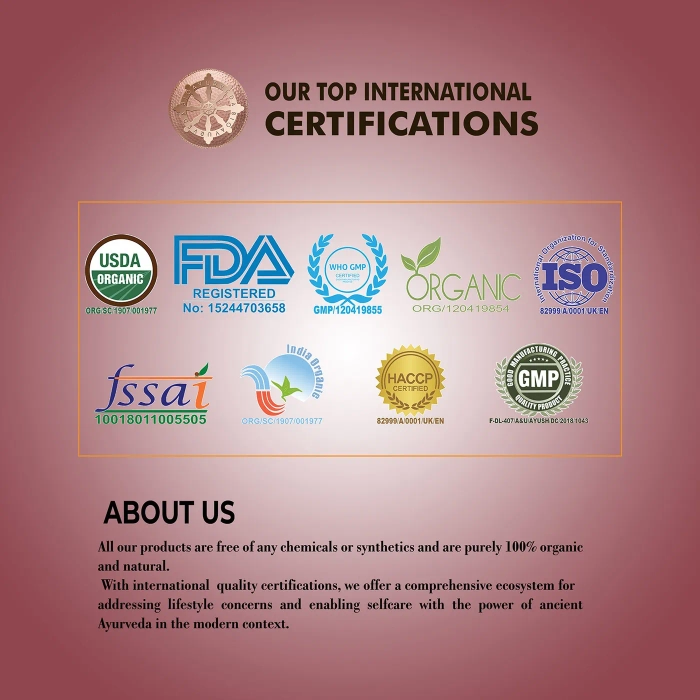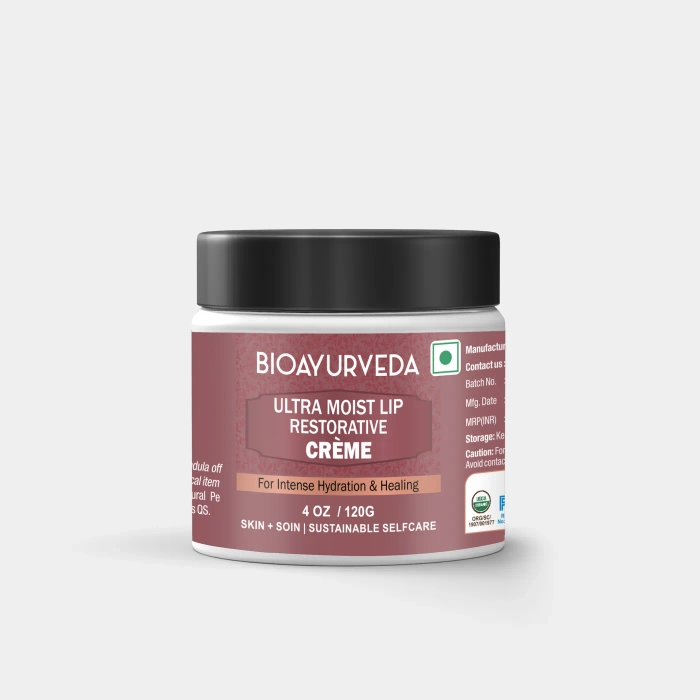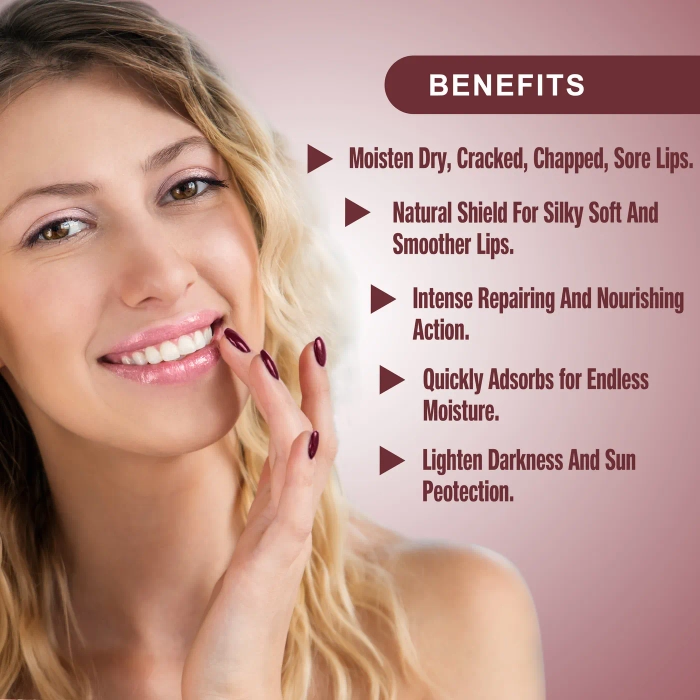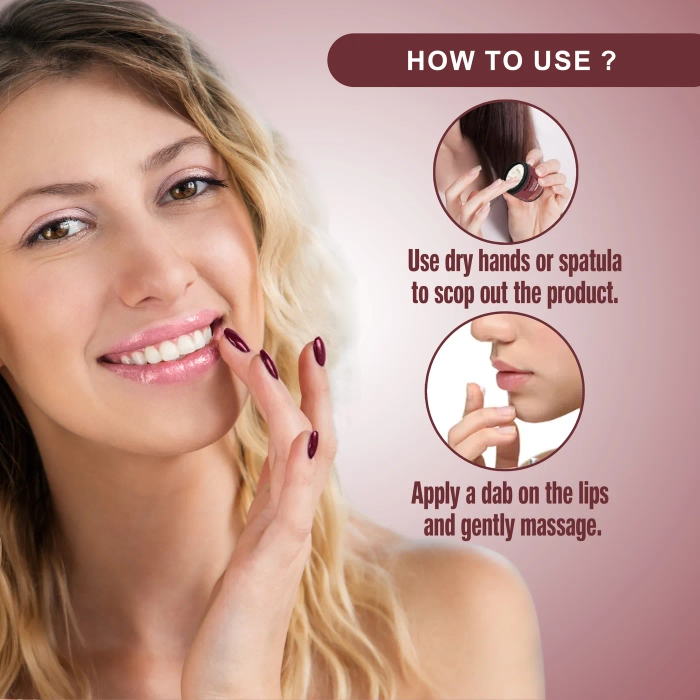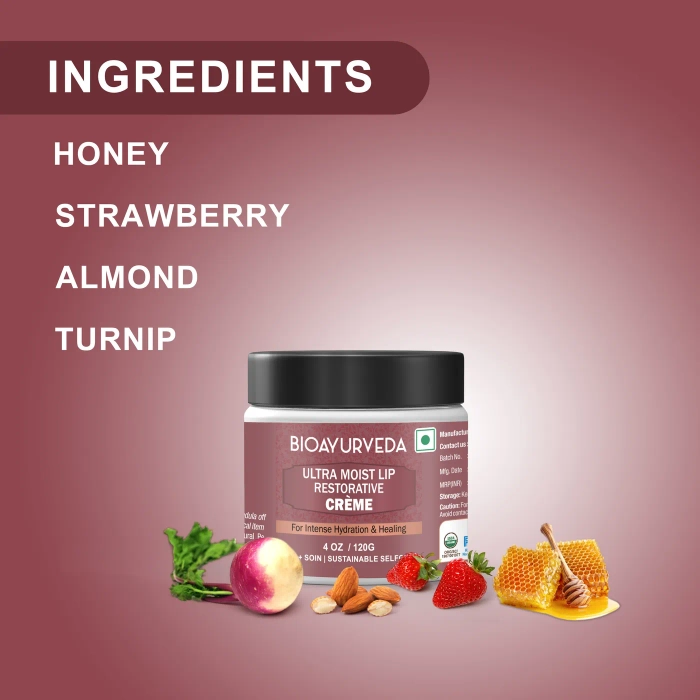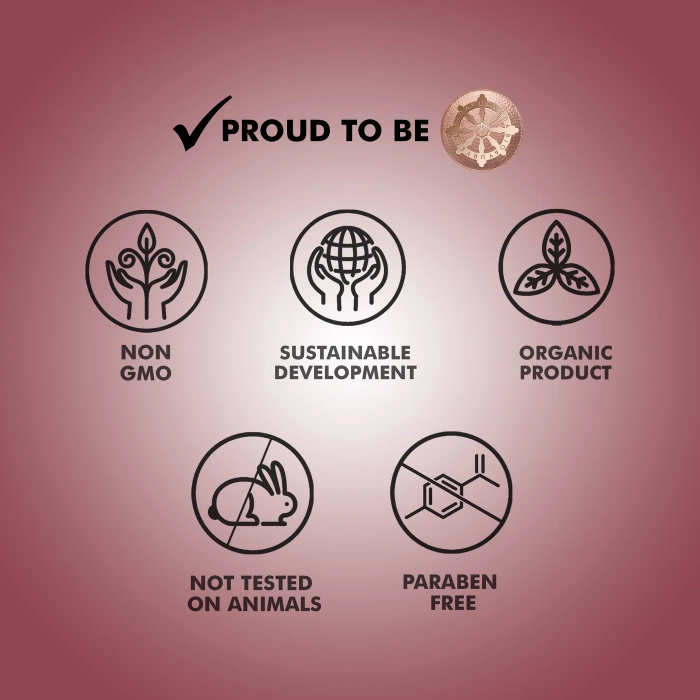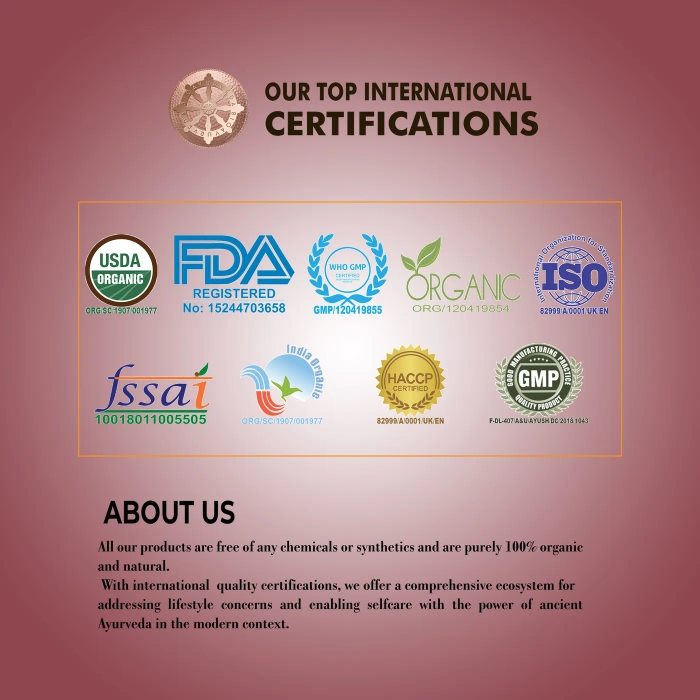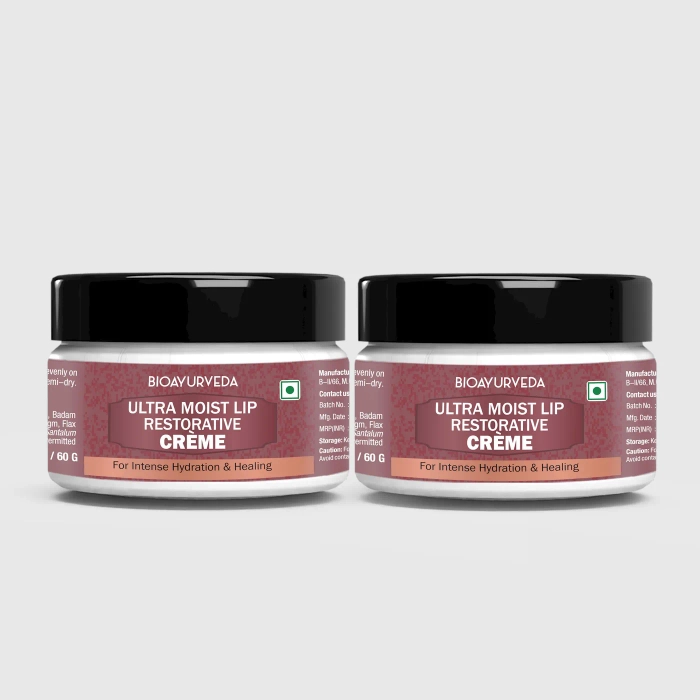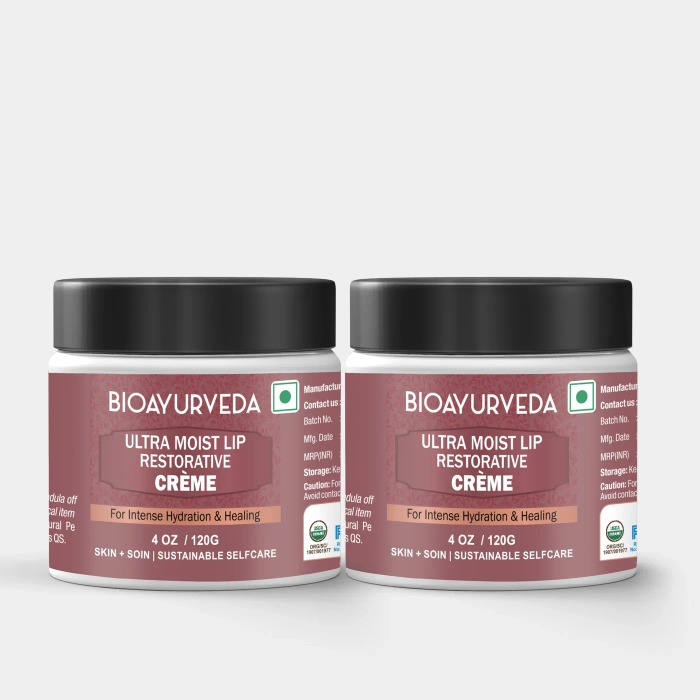 ULTRA MOIST LIP RESTORATIVE CRÈME
Description
ULTRA MOIST LIP RESTORATIVE CRÈME is a unique blend of organic herbs, along with vital essential & natural oils that is formulated to hydrate and heal cracked & chapped lips. With intense repairing and nourishing action, it gently exfoliates, reduces soreness and restores suppleness. It further protects sensitive lip skin from environmental stressors.
HOW TO APPLY 
Apply a dab on the lips and gently massage. Use dry hands or spatula.
Ingredients
Rosemary, Calendula, Shalgam, Strawberry, Madhu, Badam Oil, Rosemary Oil
Product details
Our lips are one of the most sensitive parts of our body, and they play an essential role in our daily lives. They help us communicate, express ourselves, and convey our emotions. Moreover, our lips are constantly exposed to the harsh elements of nature - sun, wind, cold weather, and dry air - making them more vulnerable to damage and dehydration. Dry and chapped lips can impact our daily lives in numerous ways, making it essential to prioritize lip care. For instance, dry lips can be incredibly uncomfortable and painful, making it challenging to perform basic tasks such as eating, drinking, and even talking. When our lips are dry, they can also become more susceptible to infections, such as cold sores and bacterial infections, which can further increase the problem. Investing in good lip care is, therefore, crucial for maintaining healthy, comfortable, and attractive lips. The first step in lip care is to keep them hydrated and moisturized by using a high-quality lip cream.
Luckily for you, you've come to the right place! Let us present our BIOAYURVEDA Ultra Moist Lip Restorative Crème. Ultra hydration cream is an organic lip cream made out of natural ingredients like Honey, Strawberry, Almond, and Turnip that work in tandem to moisten your lips and make them smooth hydrated lips. The moisture lip cream is suitable for everyone and causes no side effects. Make sure to include this natural lip cream in your skincare routine for lip hydration!
Benefits
Ingredients


BIOAYURVEDA is a visionary holistic luxury brand in health and wellness offering completely natural and organic products.
Manufactured By:
Arganshe Private Limited
Address:
11/2, BADARPUR BORDER, Faridabad, Haryana, 121003