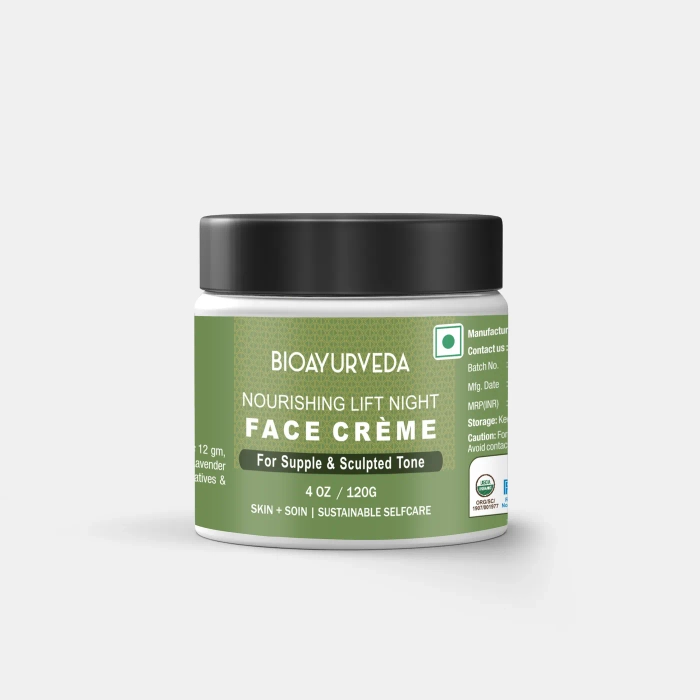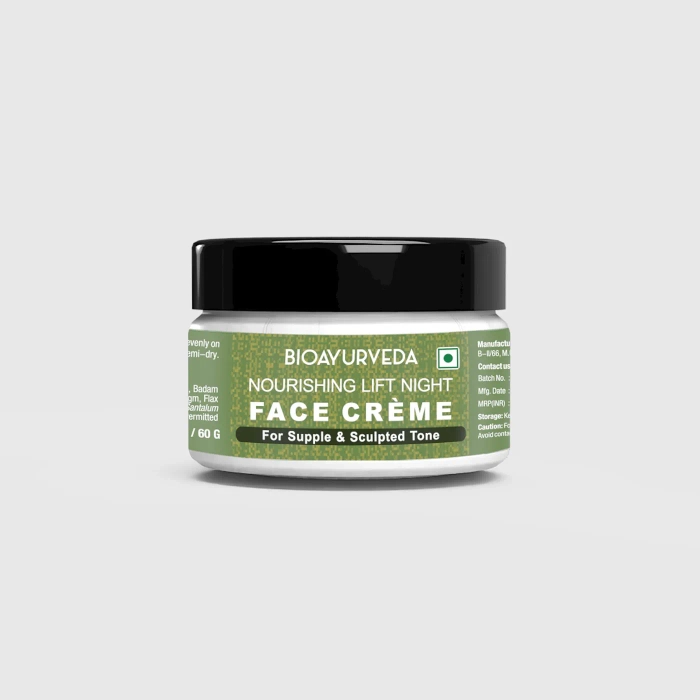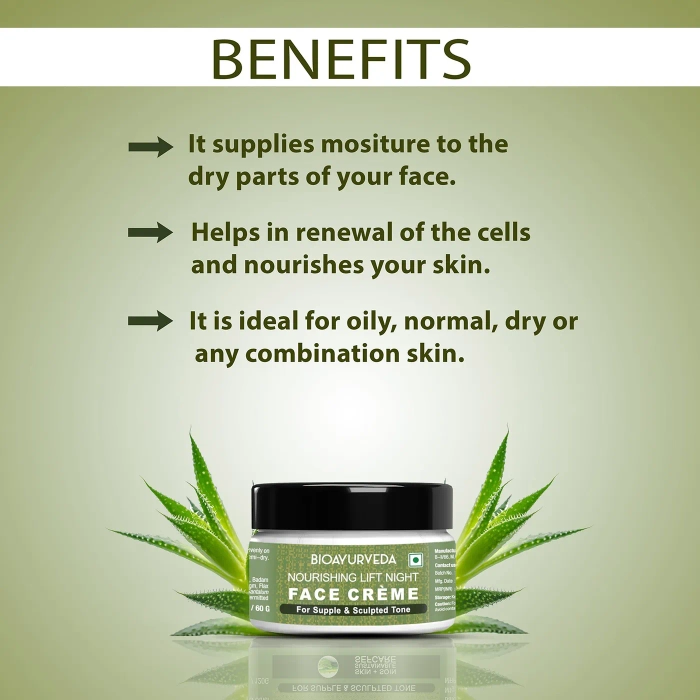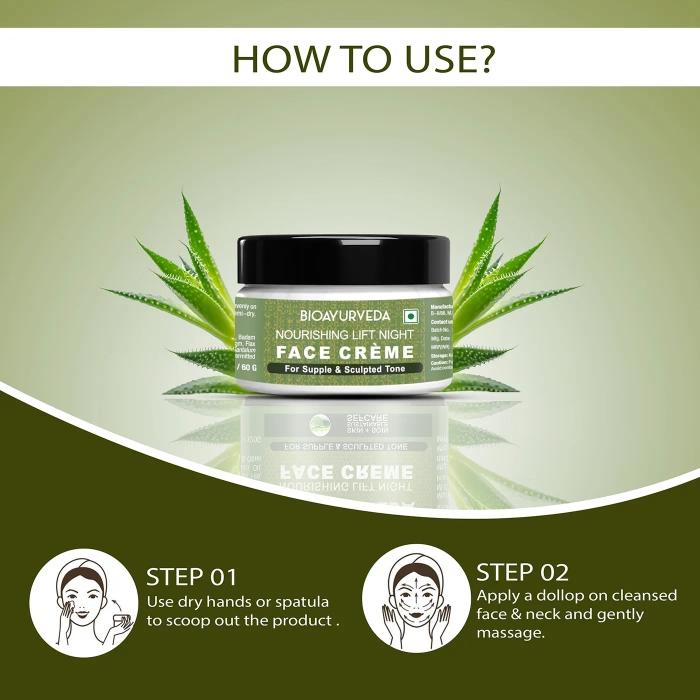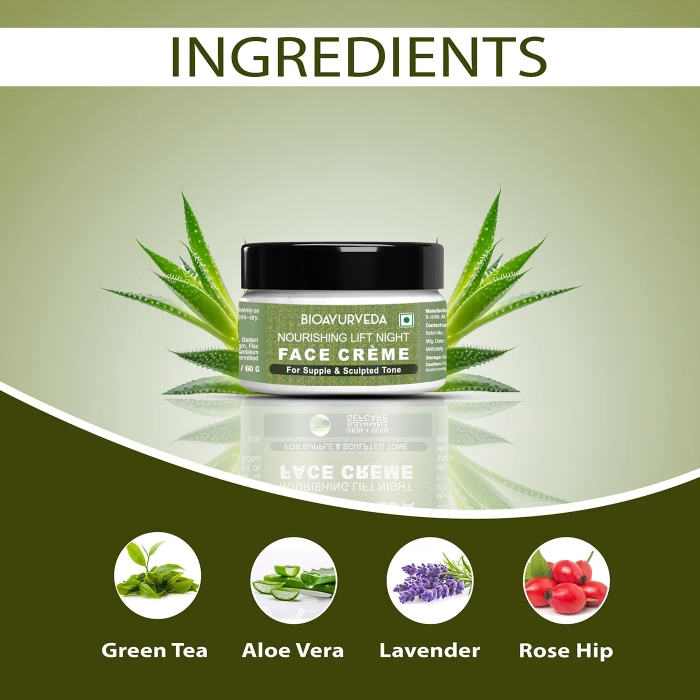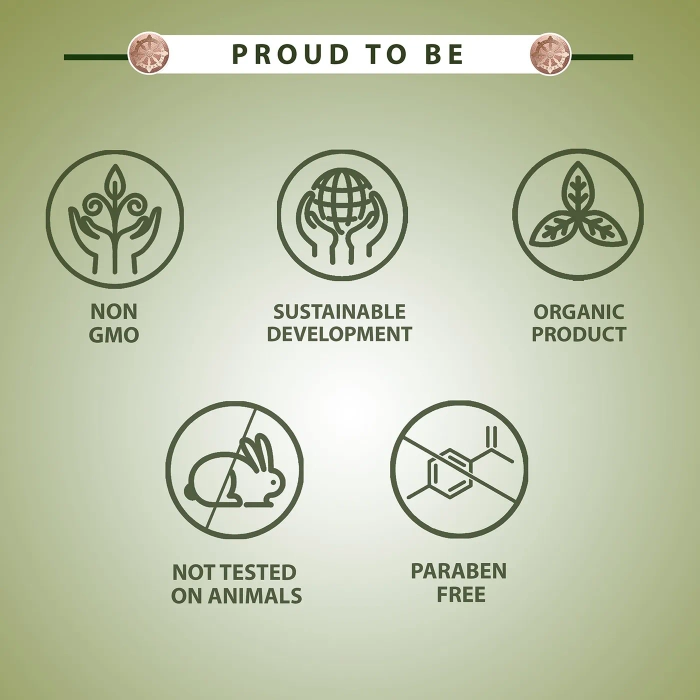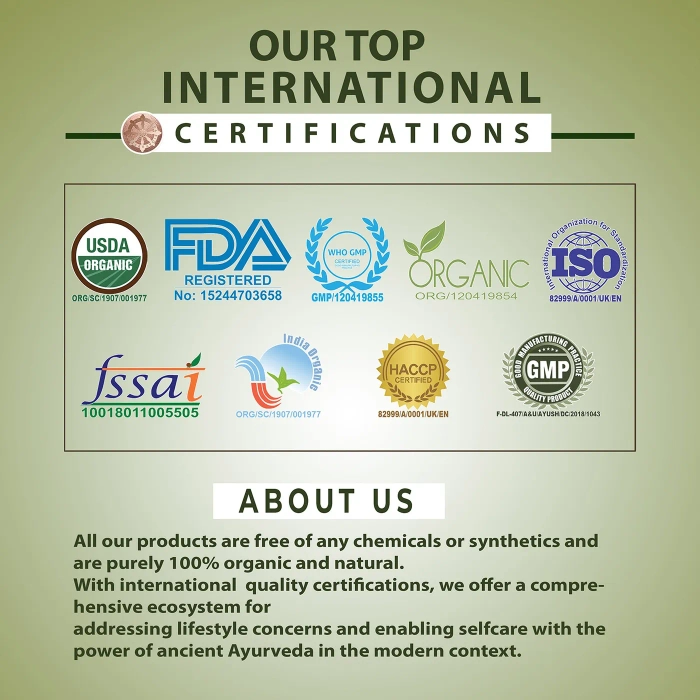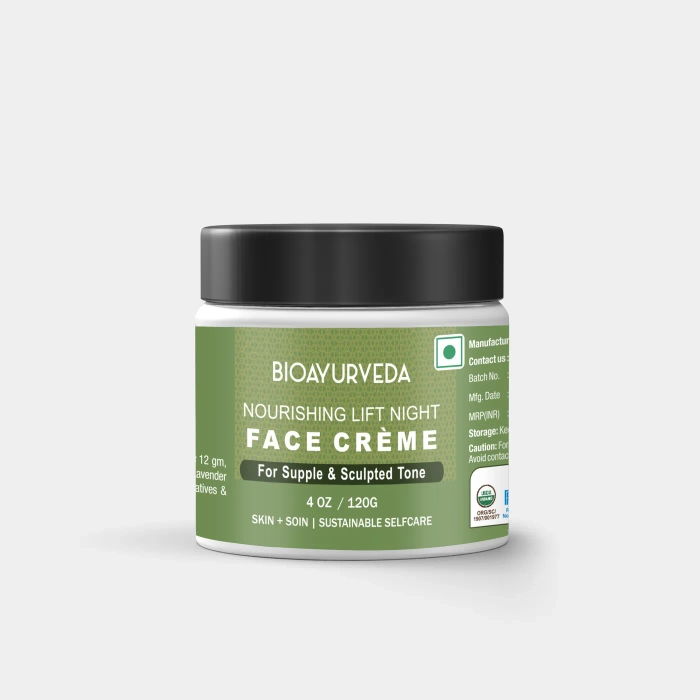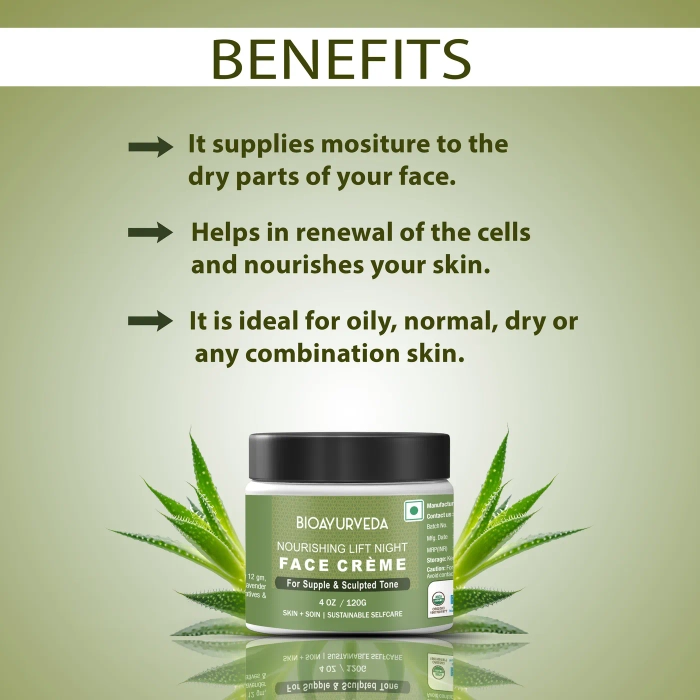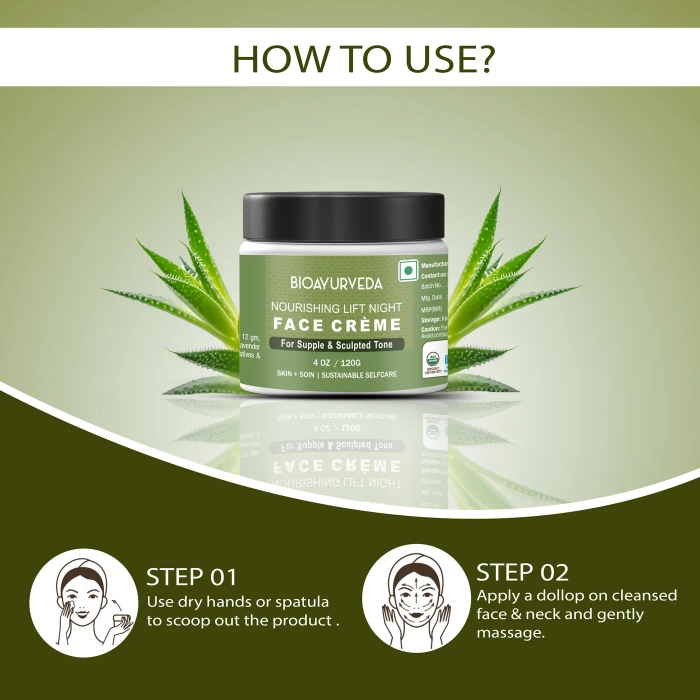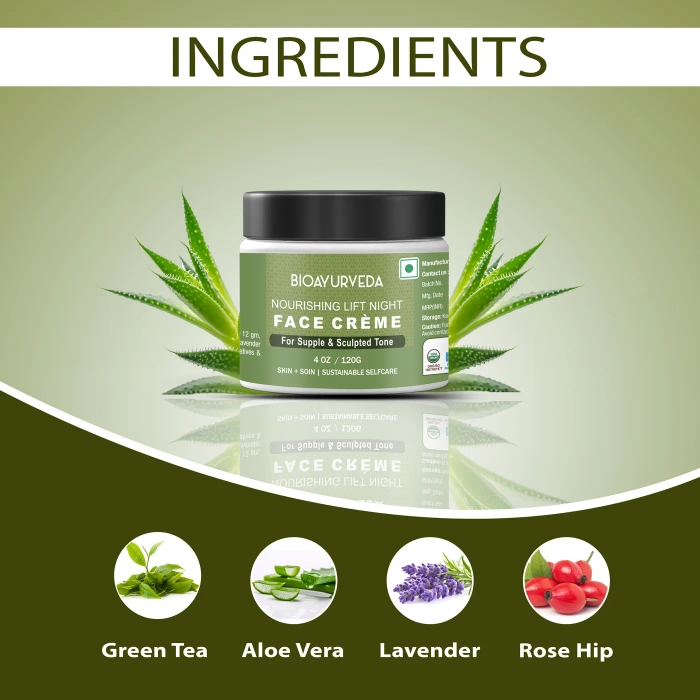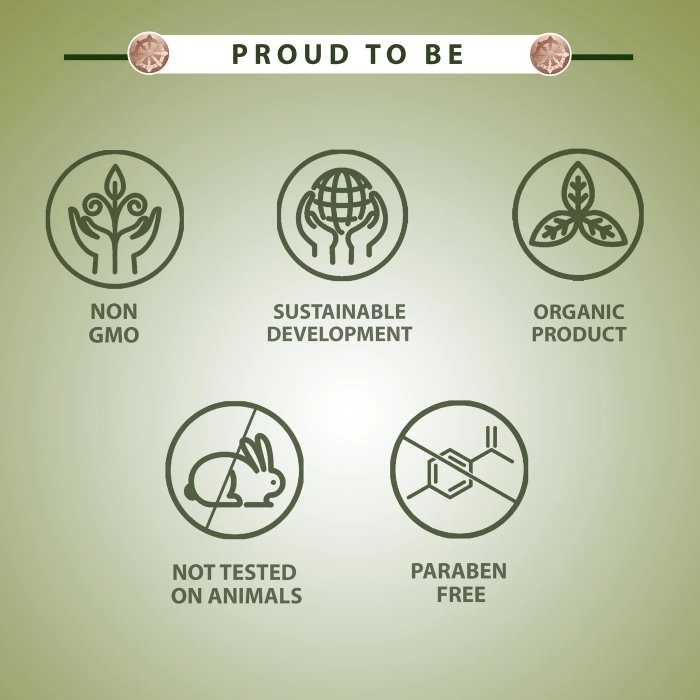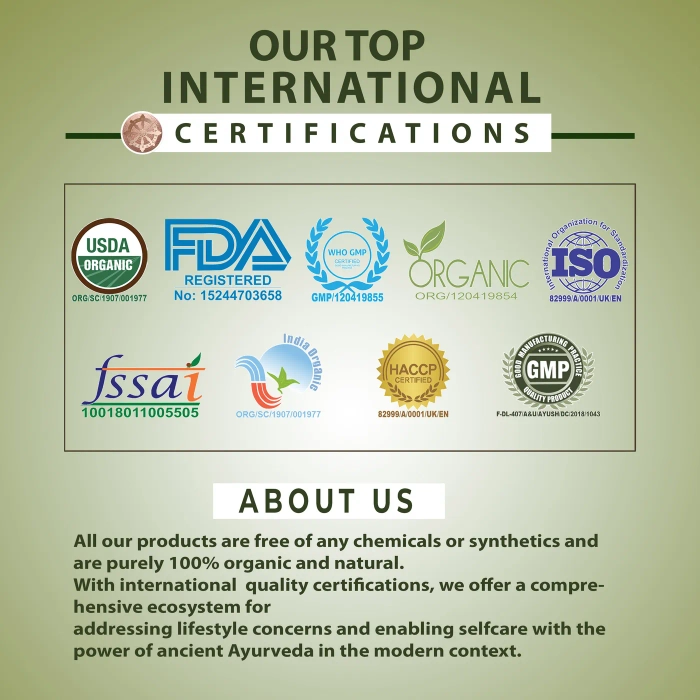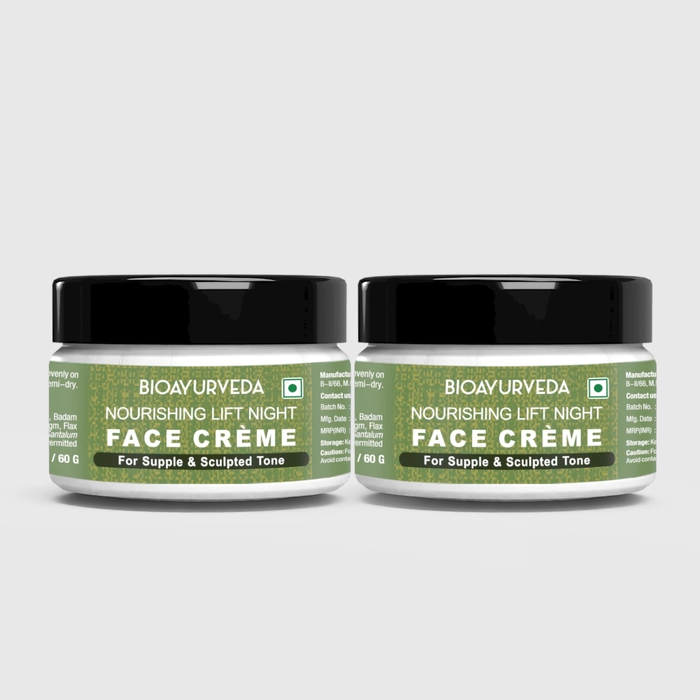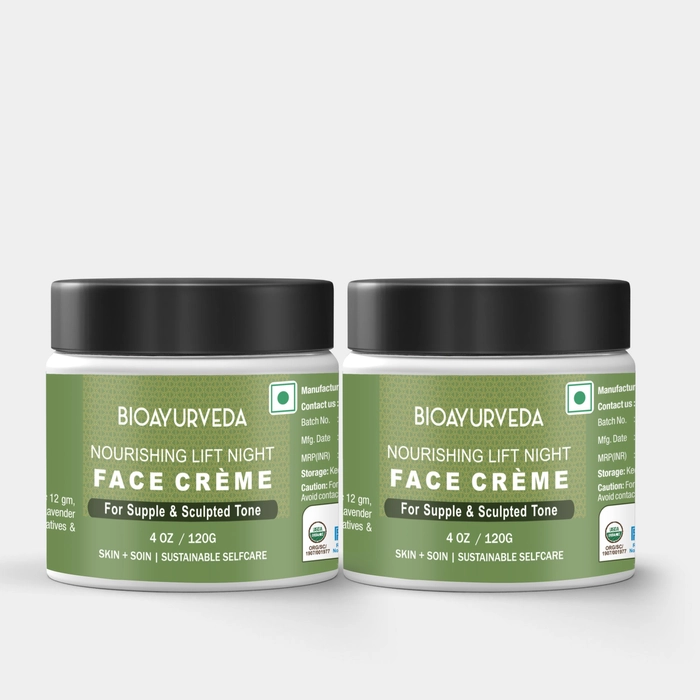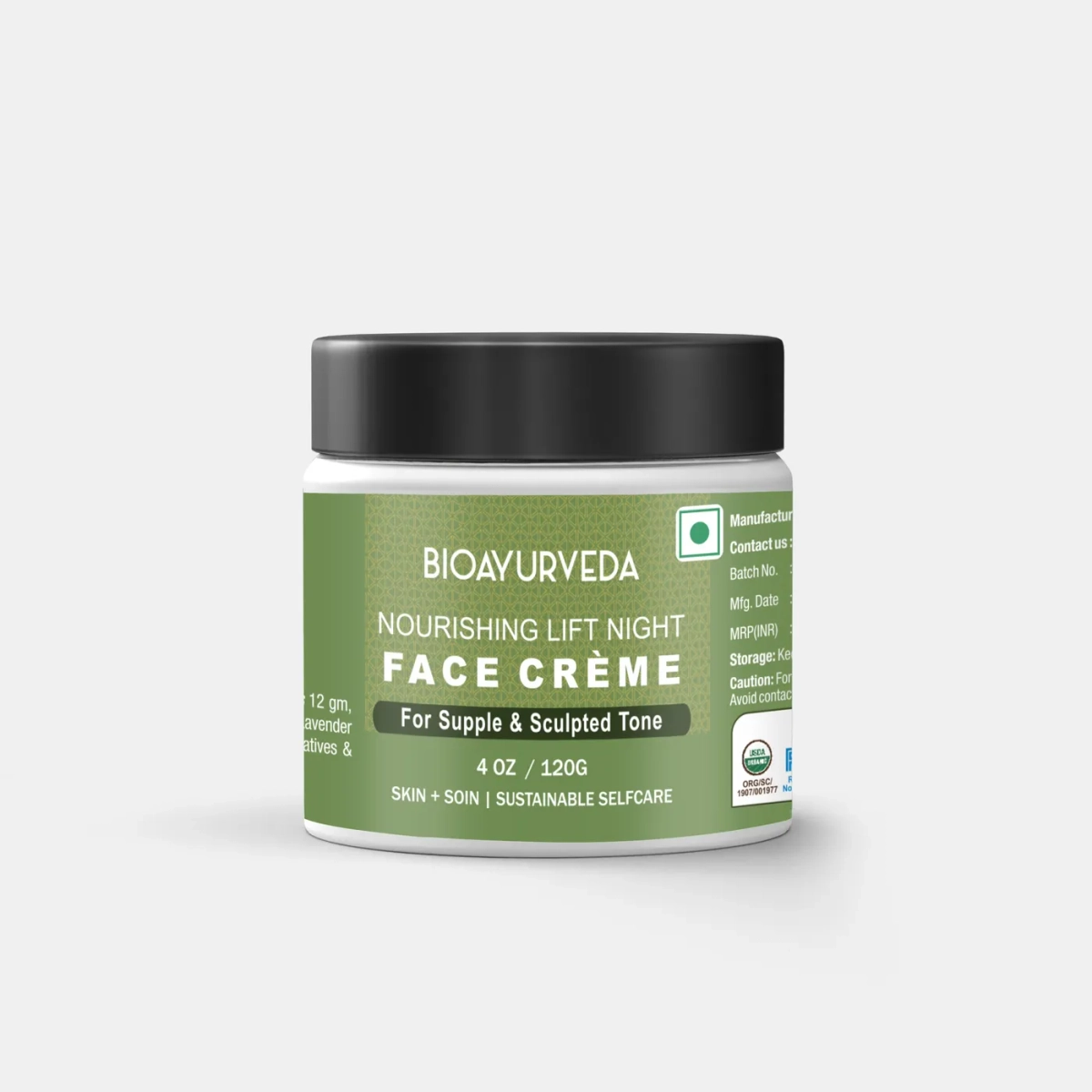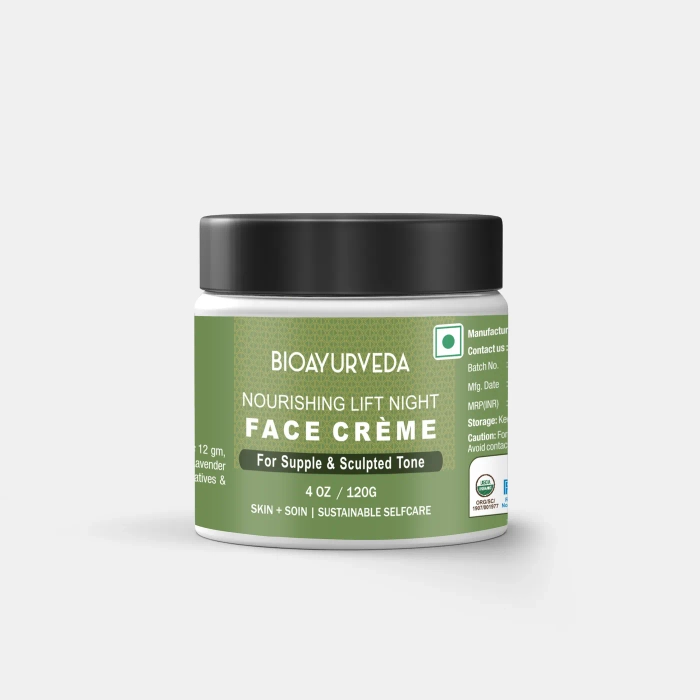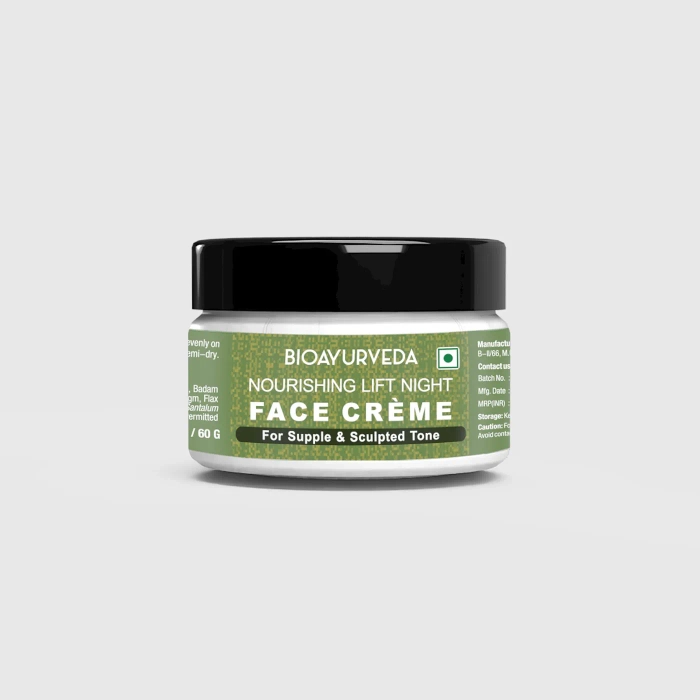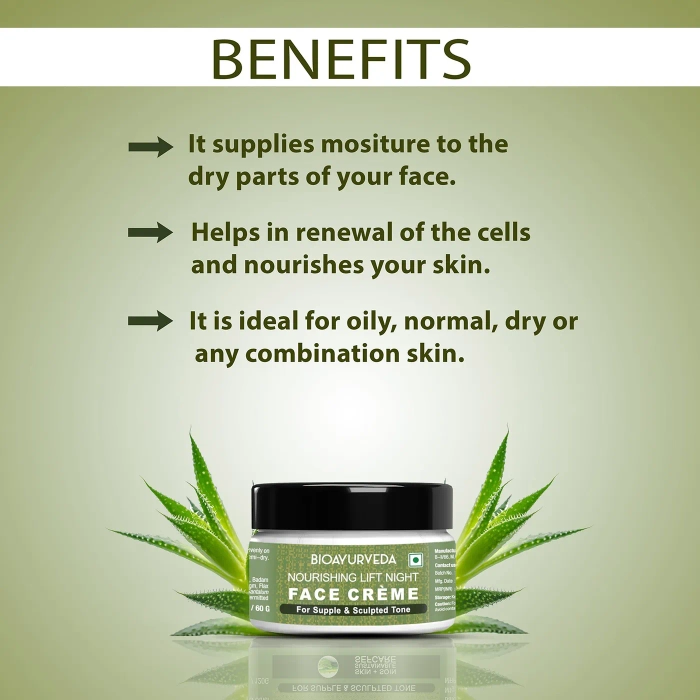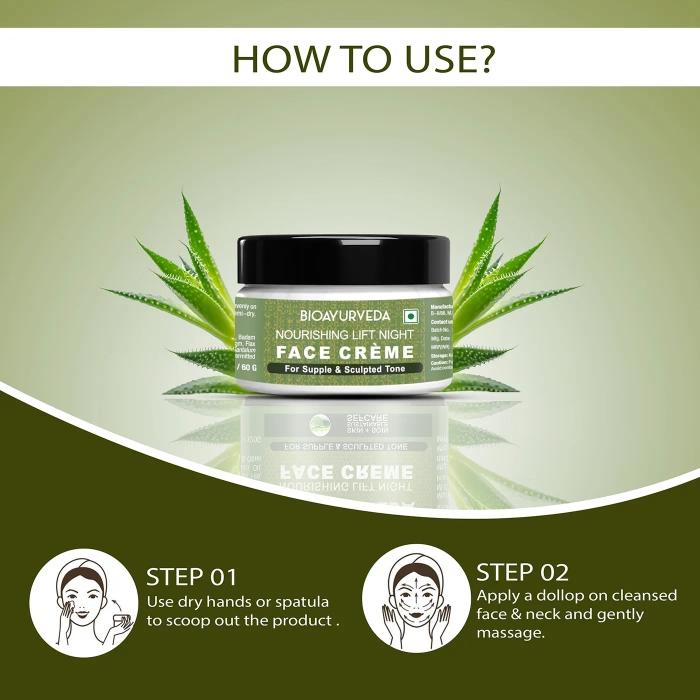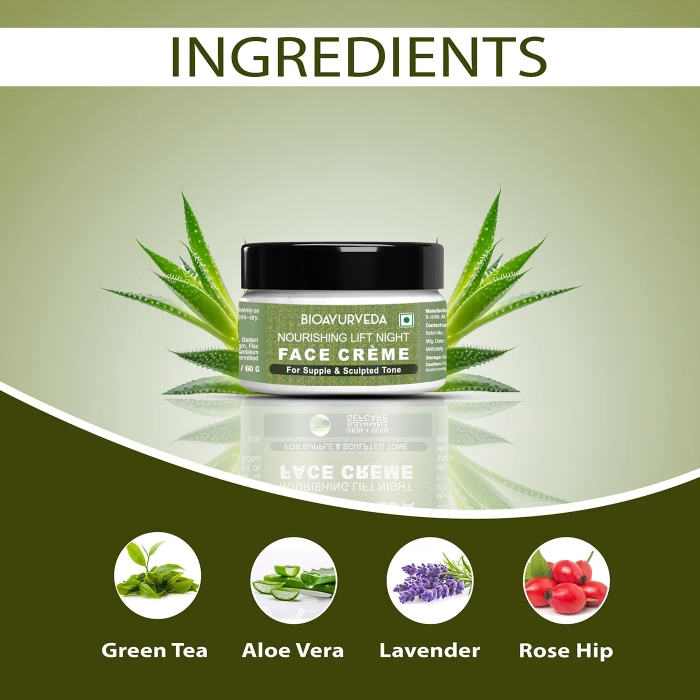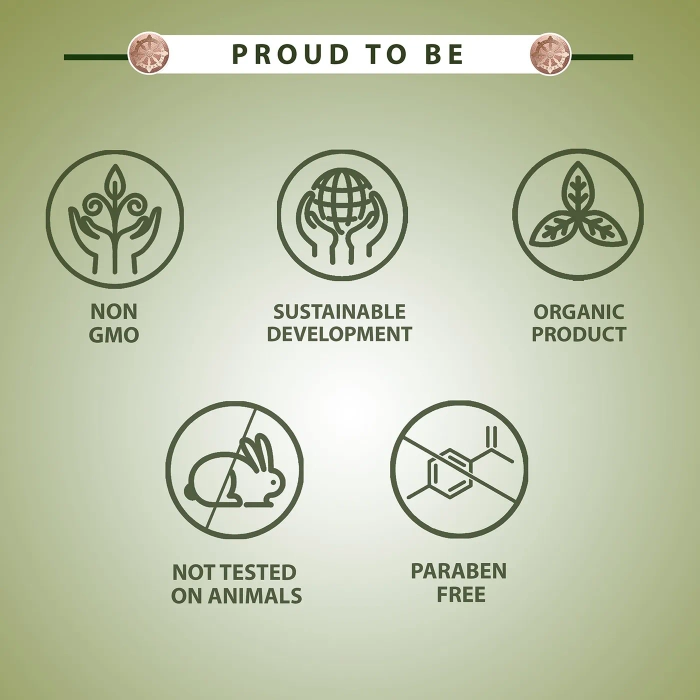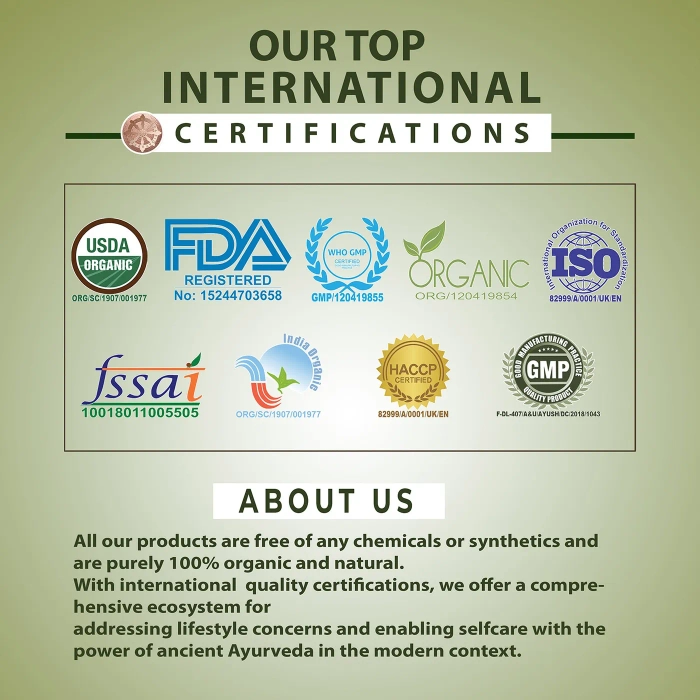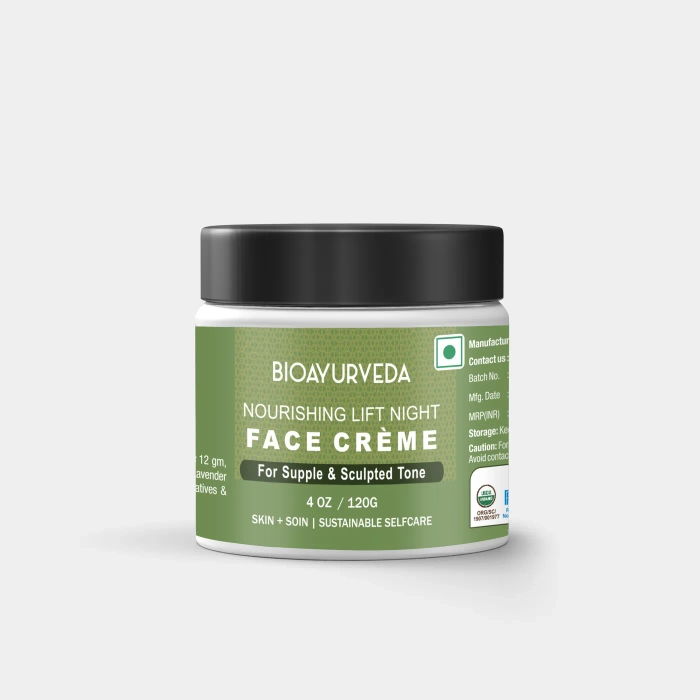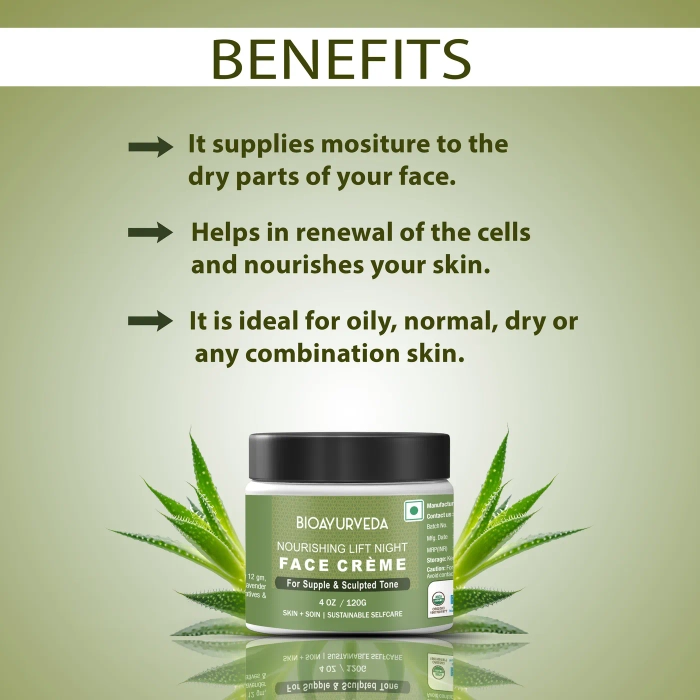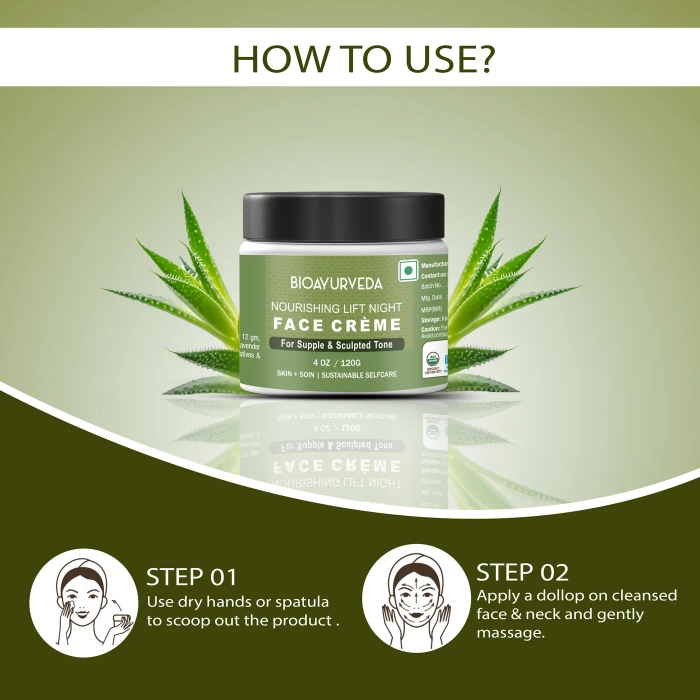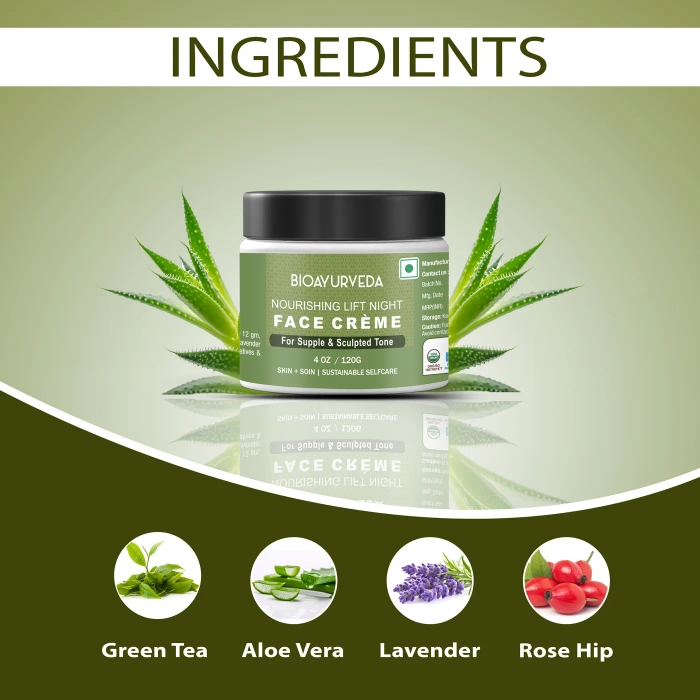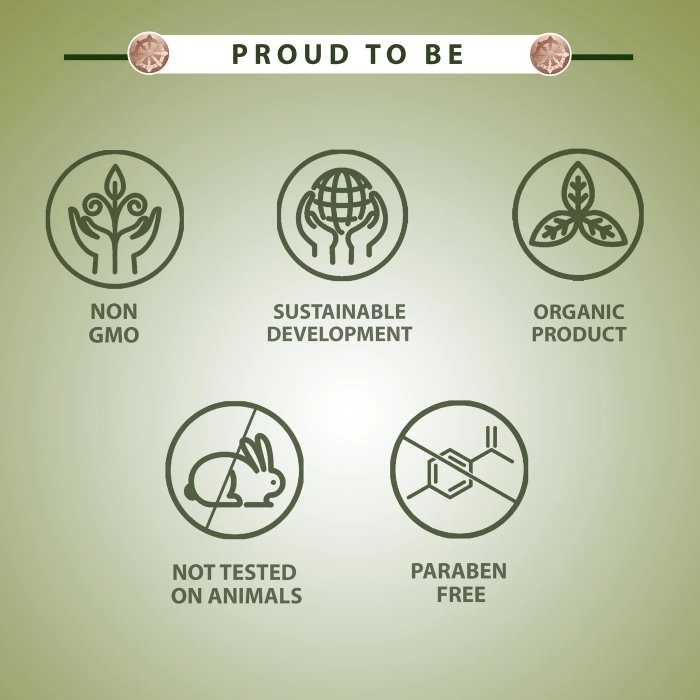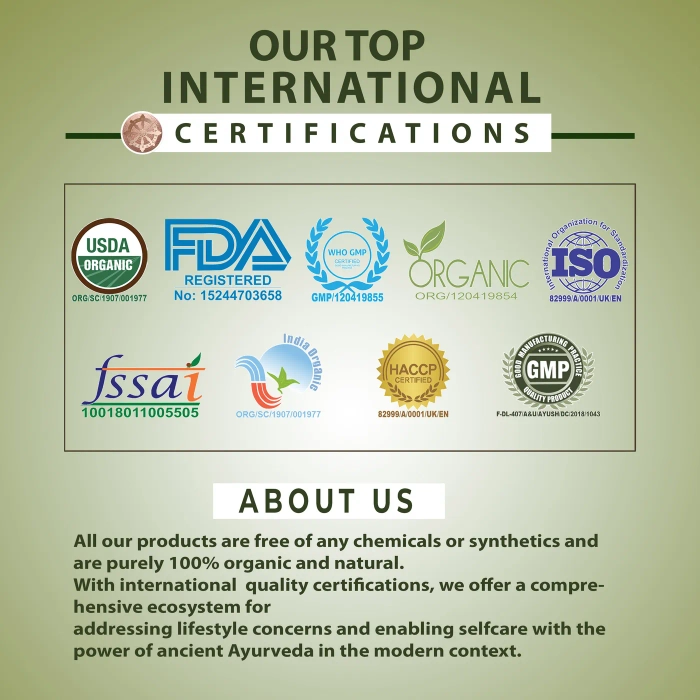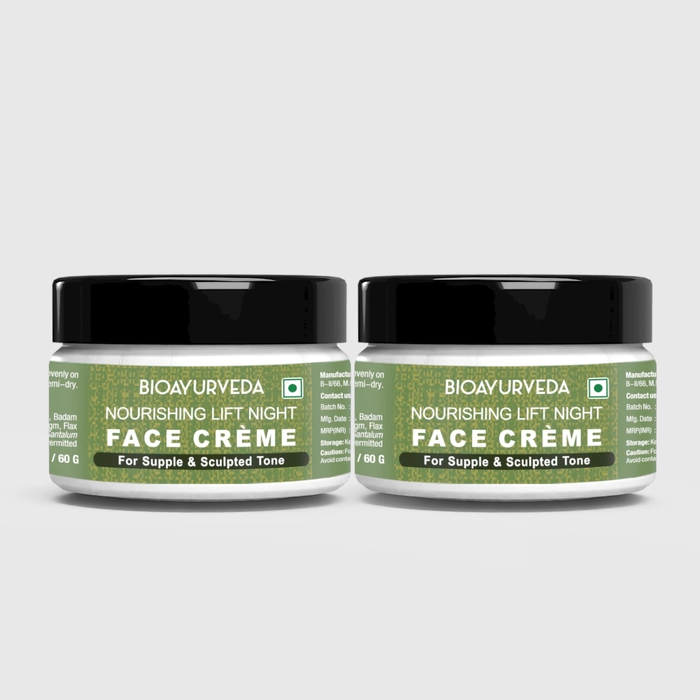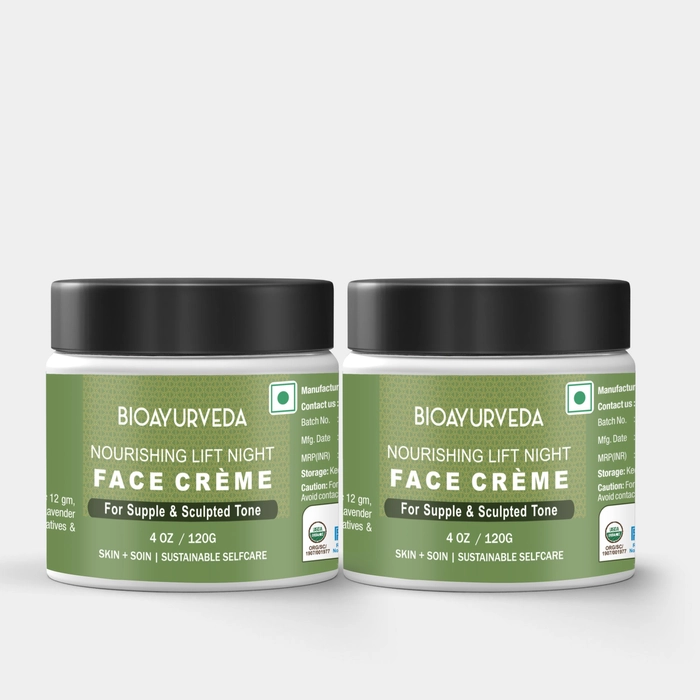 NOURISHING LIFT NIGHT FACE CRÈME
Description
NOURISHING LIFT NIGHT FACE CRÈME is a unique blend of organic herbs, along with aromatherapeutic essential & natural oils that is formulated to deeply hydrate and nourish the skin for health & vitality. It gently exfoliates and stimulates healing. It enhances blood circulation and boosts collagen for firmer tone, luminosity and glow.
Ingredients
Kumari, Green Tea, Geranium, Yashad, Soy Protein, Lavender Oil, Rose Hip Oil
Product details
---
Our faces are the window to our souls. They are the first thing people notice when they meet us, and they leave a lasting impression on everyone we interact with. Our faces convey our emotions, our personality, and our identity. It is no wonder, then, that taking care of our faces is so important. First and foremost, our faces are exposed to the elements every day. Sun, wind, rain, and pollution all take a toll on our skin. Without proper care, our faces can become dry, cracked, and damaged. This can lead to premature aging, wrinkles, and even skin cancer. By taking care of our faces, we can help protect them from these environmental factors and keep them looking healthy and youthful. In addition to protecting our skin from the elements, taking care of our faces can also help us feel more confident and comfortable in our own skin.
When our skin is clear and healthy, we are more likely to feel good about ourselves and our appearance. This can have a positive impact on our mental health and well-being. Hence, let us present our BIOAYURVEDA Nourishing Lift Night Face Crème. It is an exotic face cream that nourishes, hydrates, and brings a glow to your skin. More so, it is suitable for all skin types. This makes it such a worthy candidate to be included in your skincare routine!
Benefits
Ingredients


BIOAYURVEDA is a visionary holistic luxury brand in health and wellness offering completely natural and organic products.
Manufactured By:
Arganshe Private Limited
Address:
11/2, BADARPUR BORDER, Faridabad, Haryana, 121003