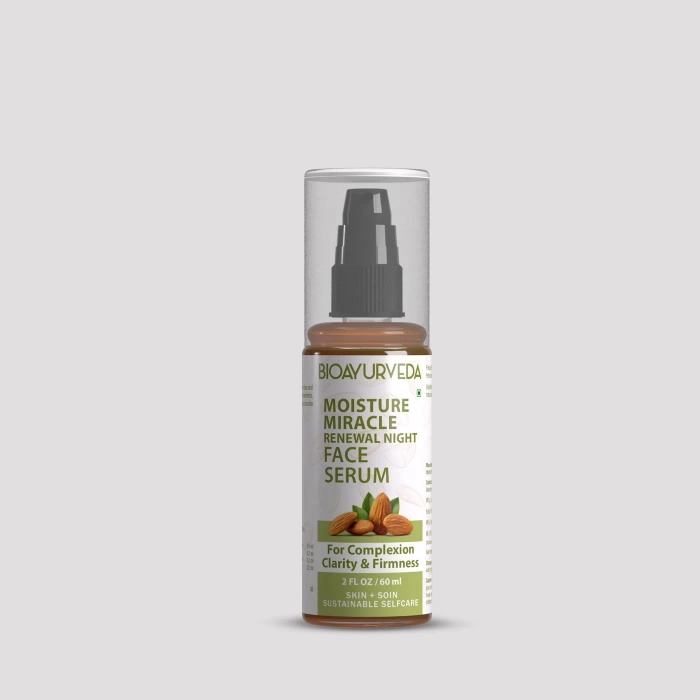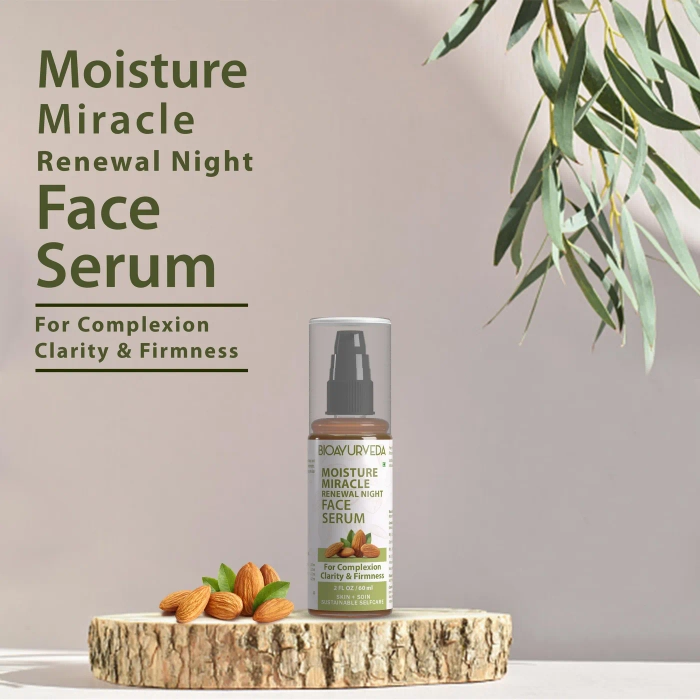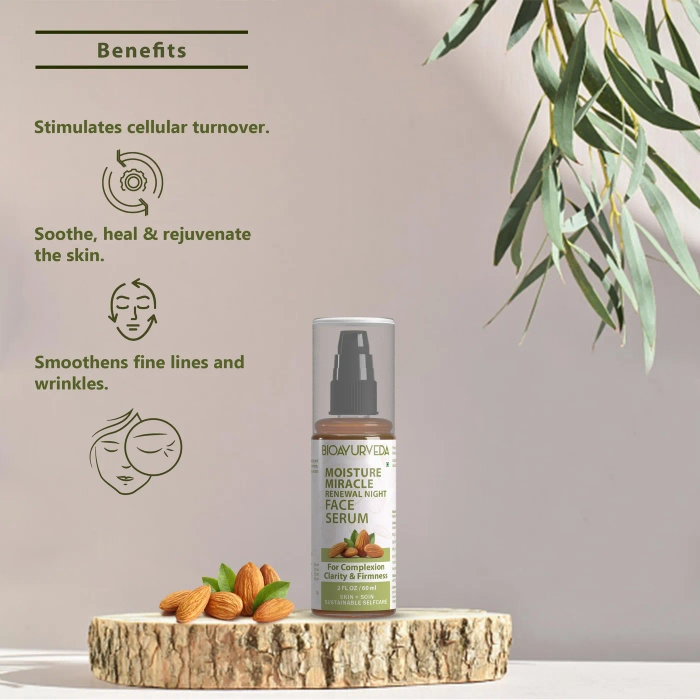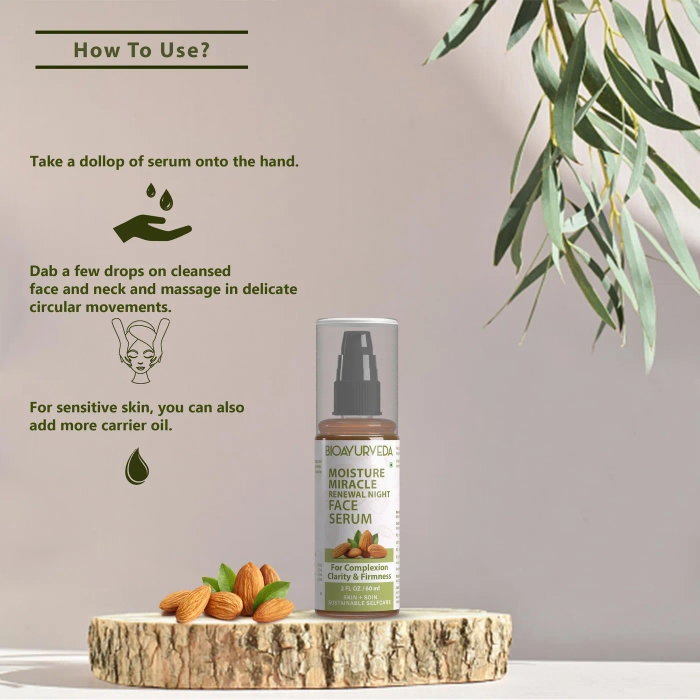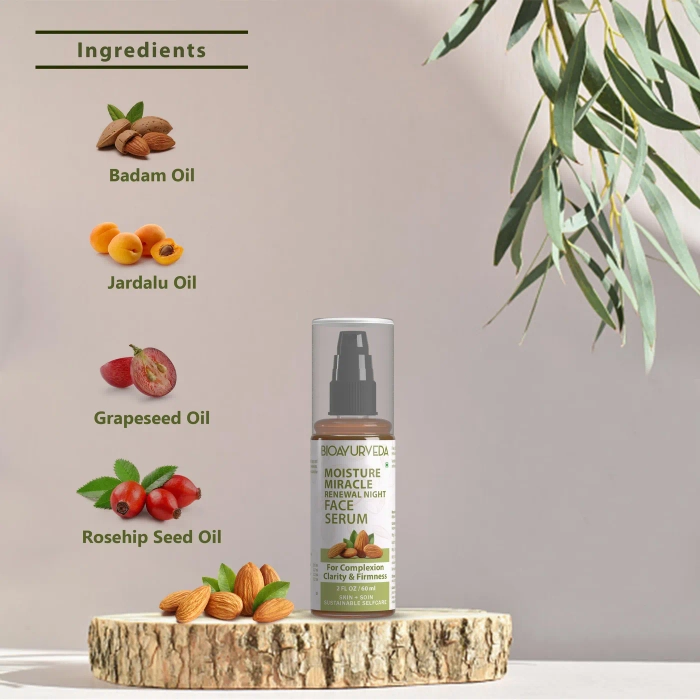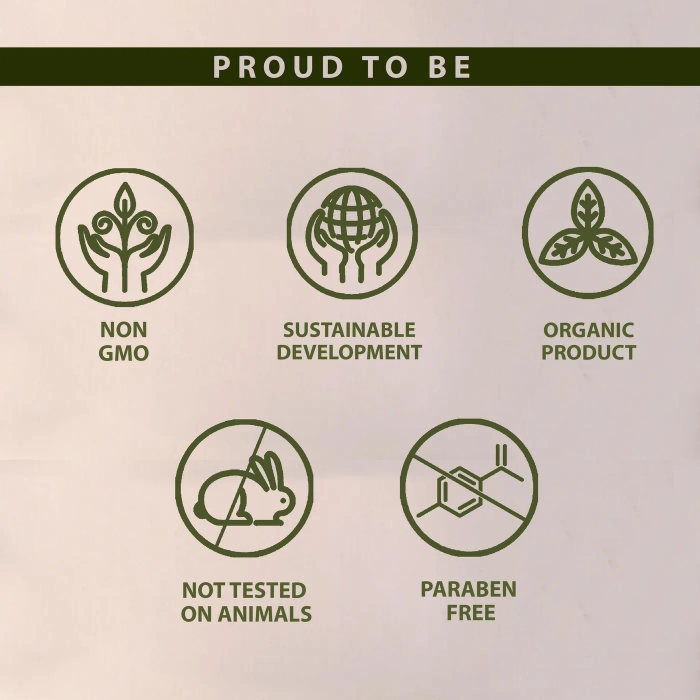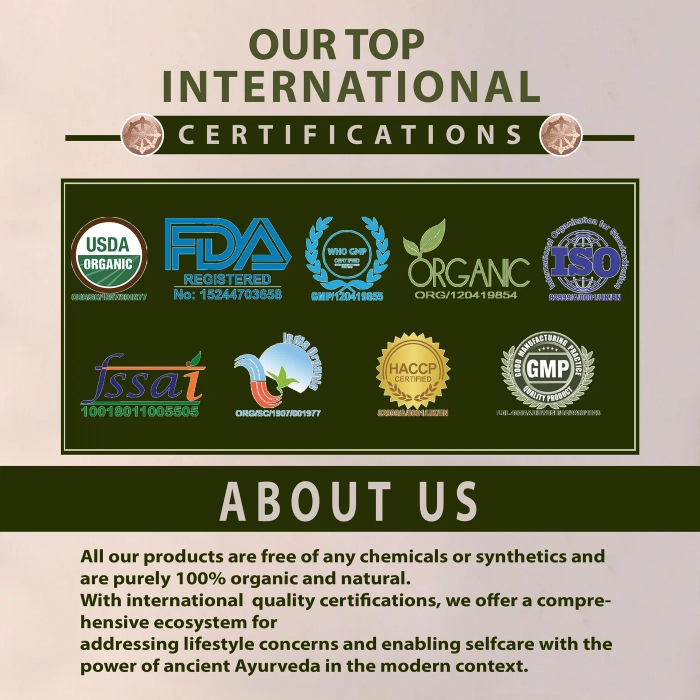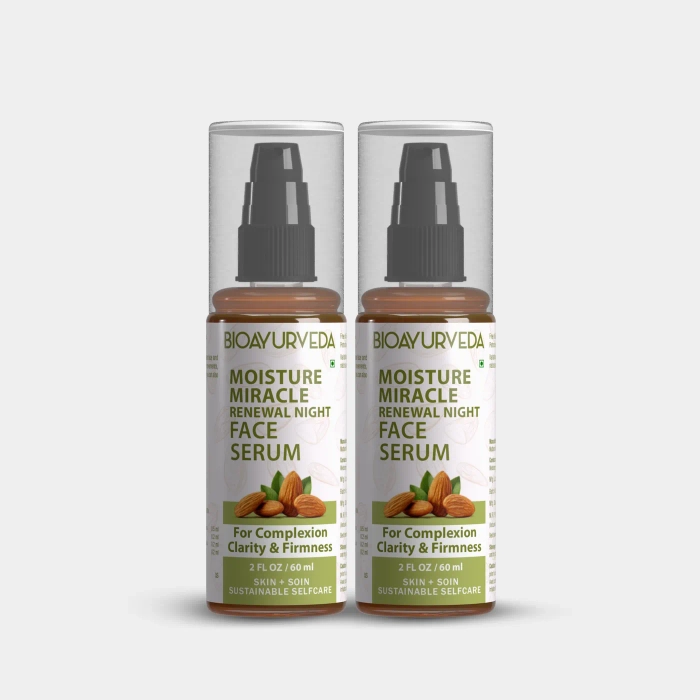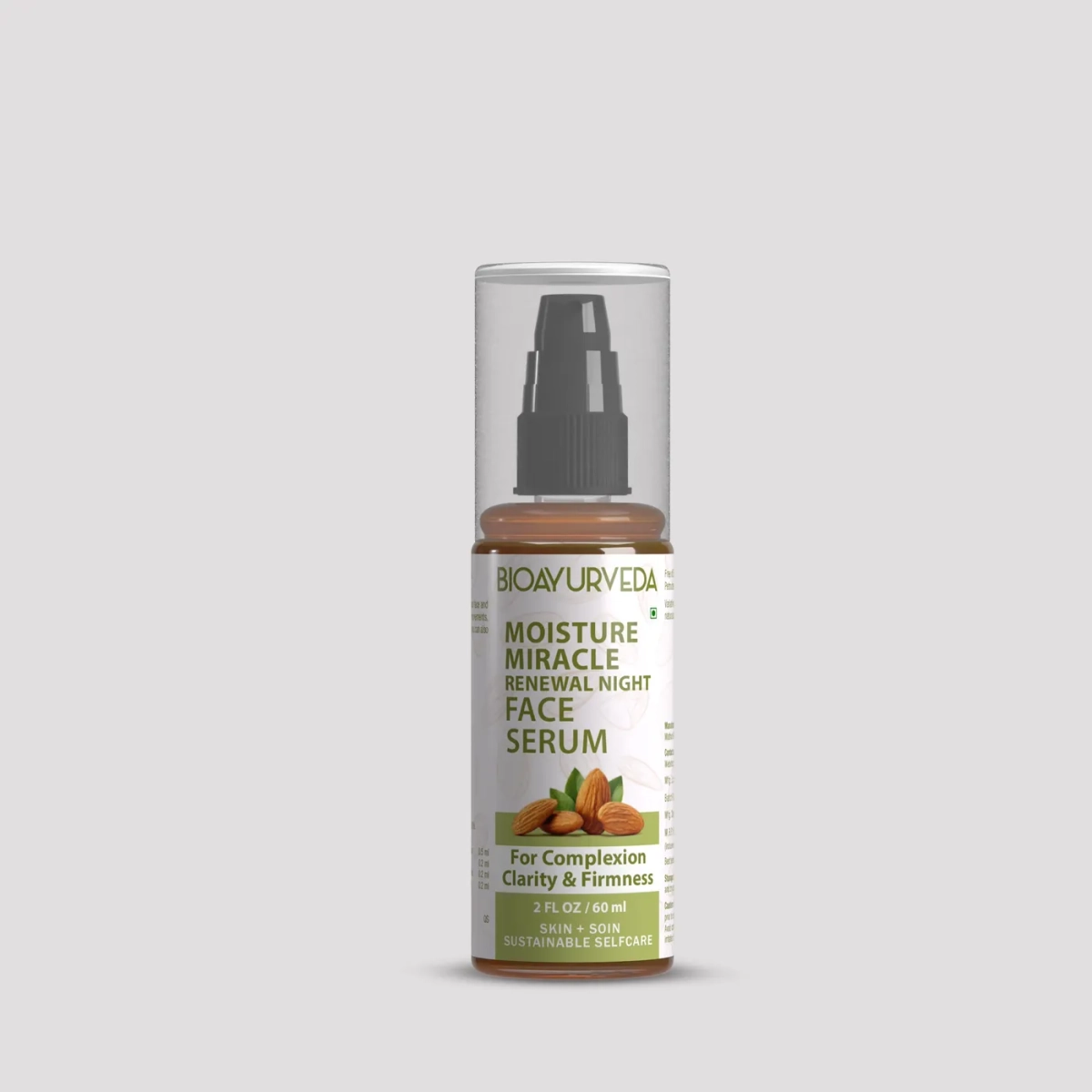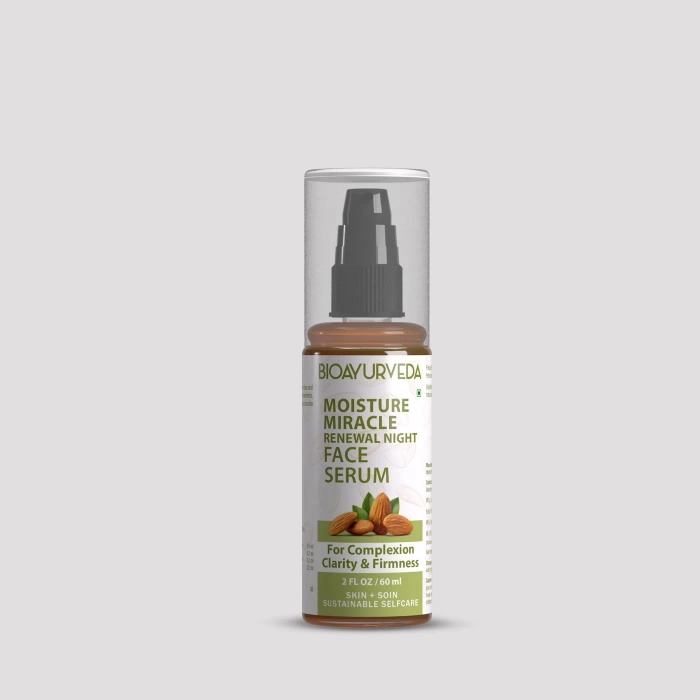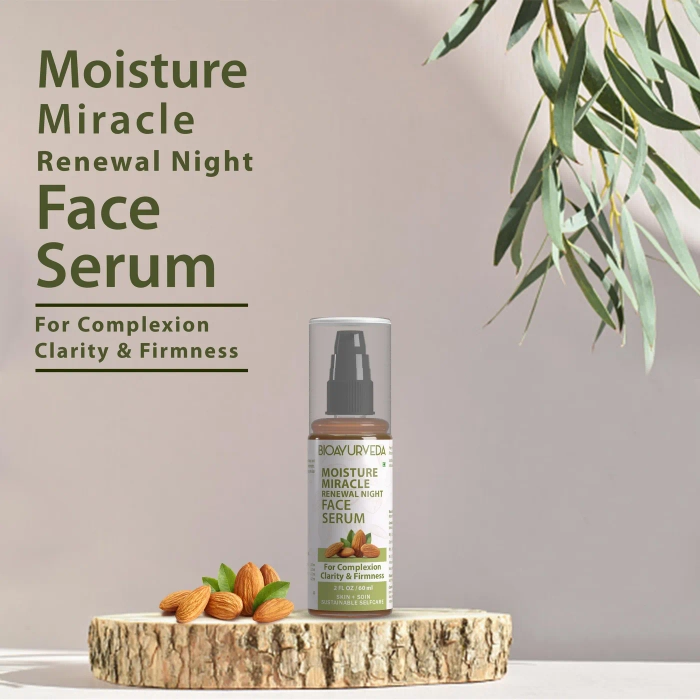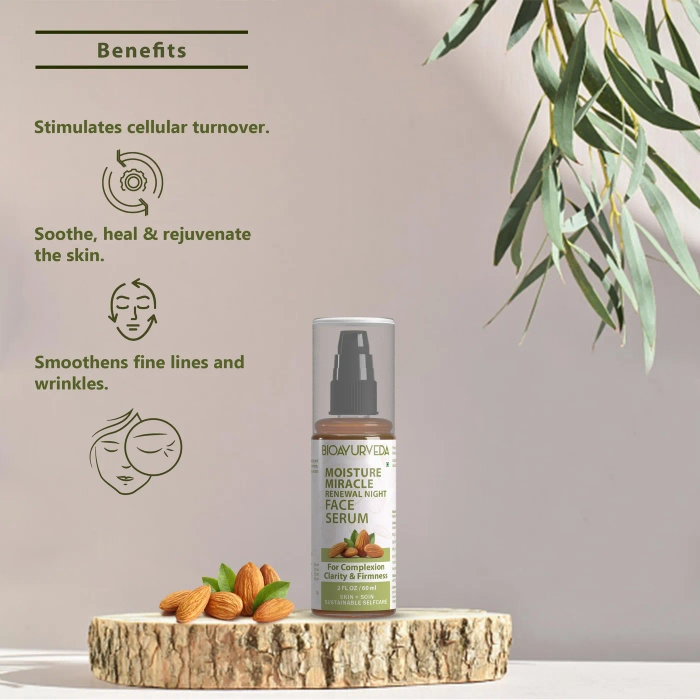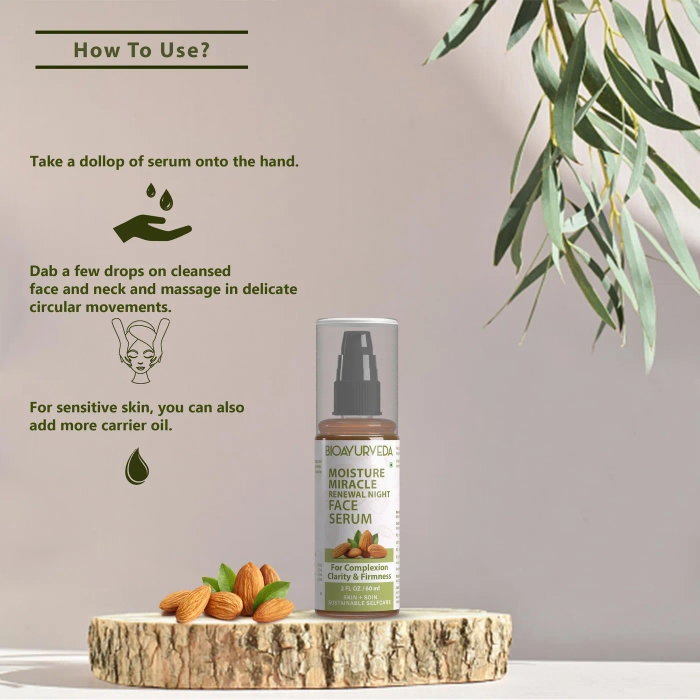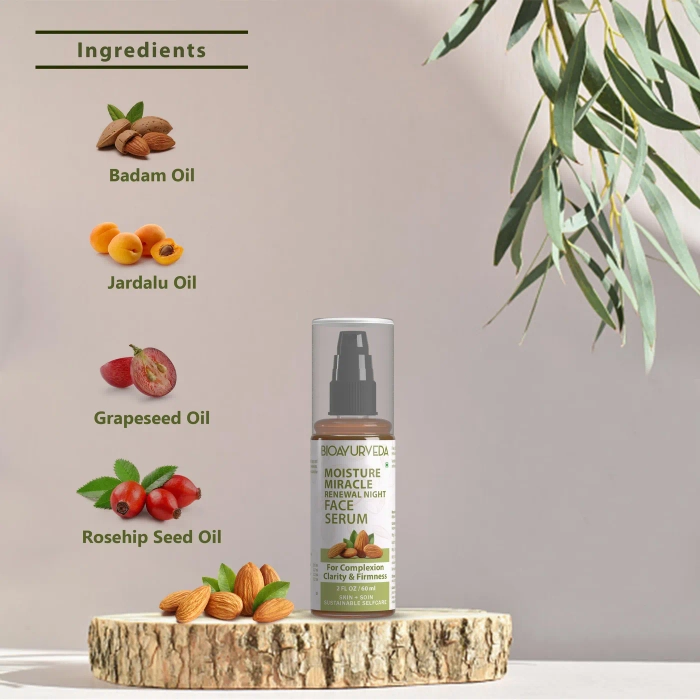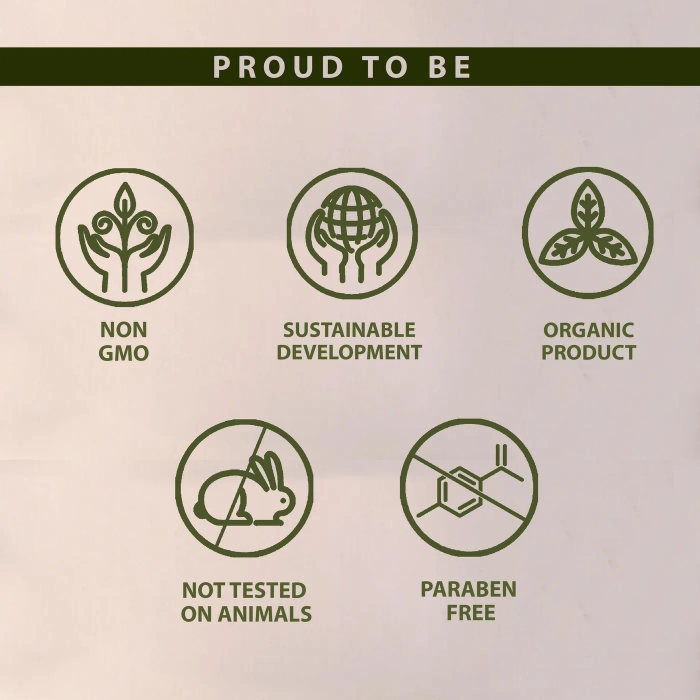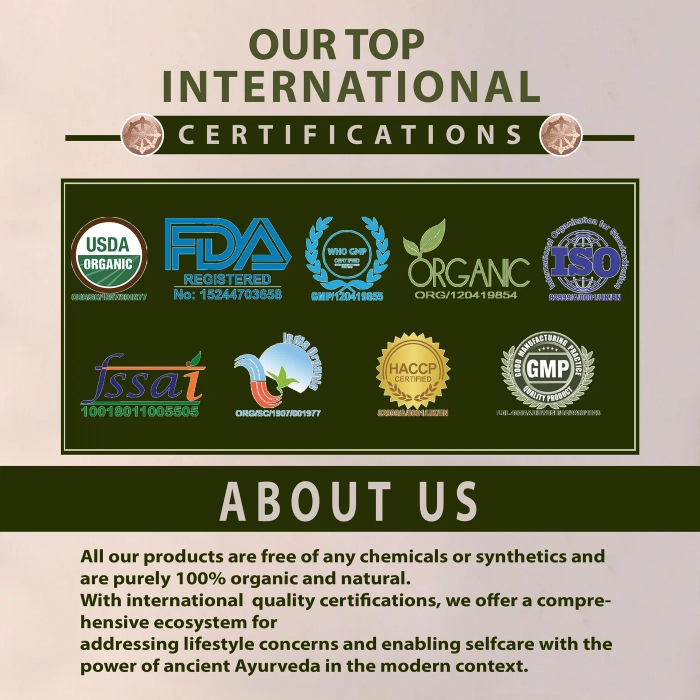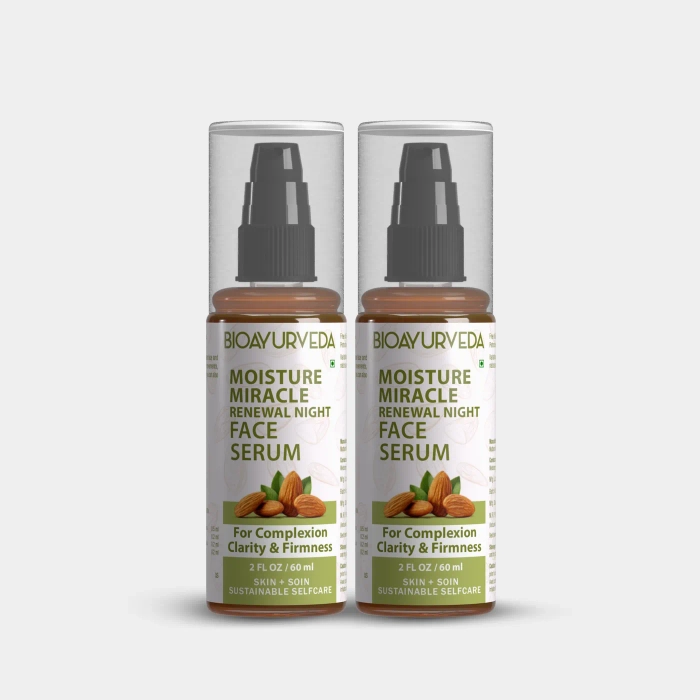 MOISTURE MIRACLE RENEWAL NIGHT FACE SERUM
Description
MOISTURE MIRACLE RENEWAL NIGHT FACE SERUM is a unique blend of vital essential & natural oils and concentrates that is formulated to soothe, heal and rejuvenate the skin with nourishing hydration. With potent anti-ageing action, it stimulates cellular turnover and smoothens fine lines and wrinkles. It promotes collagen production and activates natural radiance and luminescence for more supple and youthful tone.
HOW TO APPLY
Dab few drops on cleansed face and neck and massage in delicate circular movements, avoiding the eye area. For sensitive skin, you can also add more of the carrier oil.
Ingredients
Jardalu Oil, Grapeseed Oil, Badam Oil, Rose Hip Seed Oil
Product details
---
Rejuvenated skin is more than just a superficial attribute. It has been proven to have a multitude of positive effects on our physical, emotional, and mental well-being. When our skin is healthy and glowing, it not only makes us look better, but it can also improve our physical health. Healthy skin is more resistant to irritations, infections, and environmental factors such as UV radiation and pollution. This means that investing in quality skincare products such as moisturizers, serums, and face masks is not just a matter of vanity, but also a matter of overall health and wellness. Renewed skin can have a profound impact on our emotional well-being. When we look and feel our best, we are more confident, outgoing, and sociable. We are more likely to engage in activities that promote our happiness and well-being, such as spending time with loved ones or pursuing hobbies that we enjoy. Additionally, taking care of our skin through self-care practices such as skincare routines can have a positive impact on our mental health.
Engaging in self-care activities has been shown to reduce stress, anxiety, and depression, leading to a more balanced and positive outlook on life. Thus, we present our BIOAYURVEDA Moisture Miracle Renewal Night Face Serum. This organic face serum revitalizes your face and gives you a brighter skin tone. More so, it is compatible with all skin types, making it a perfect candidate to be in your skincare closet!
Benefits
INGREDIENTS
Almond Oil
Almond oil is rich in vitamin E, which is a potent antioxidant that helps to protect the skin and hair from damage caused by free radicals. It also contains fatty acids that help to nourish and moisturize the skin and hair, leaving it soft, smooth, and healthy-looking.
Jardalu Oil
Jardalu oil, also known as apricot kernel oil, is an excellent natural ingredient for skin care. It helps to moisturize and nourish the skin, leaving it soft, supple, and smooth. Jardalu oil can also help to reduce the appearance of fine lines and wrinkles, improve skin elasticity, and enhance the overall texture and tone of the skin.
Grapeseed Oil
Grapeseed oil is a versatile oil that offers a multitude of benefits for the skin. Rich in antioxidants and fatty acids, Grapeseed Oil helps to hydrate and nourish the skin, leaving it looking and feeling healthy and radiant.


BIOAYURVEDA is a visionary holistic luxury brand in health and wellness offering completely natural and organic products.
Manufactured By:
Arganshe Private Limited
Address:
11/2, BADARPUR BORDER, Faridabad, Haryana, 121003