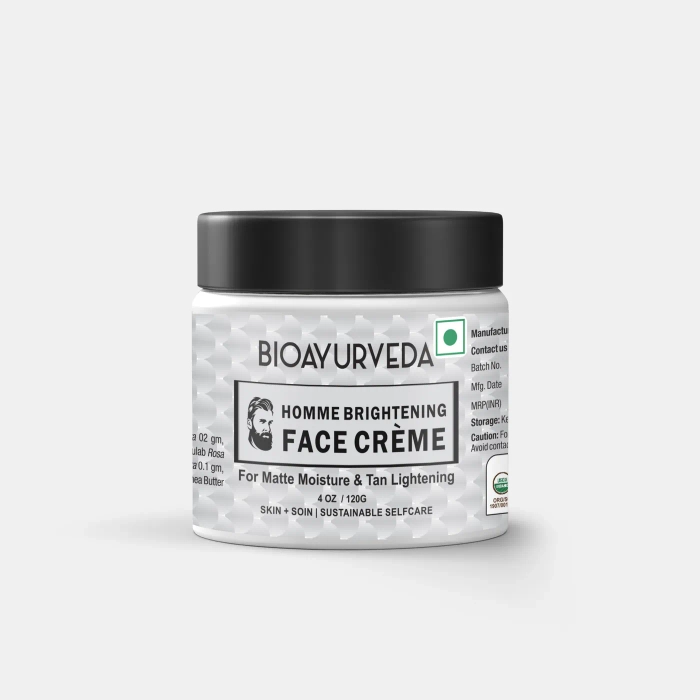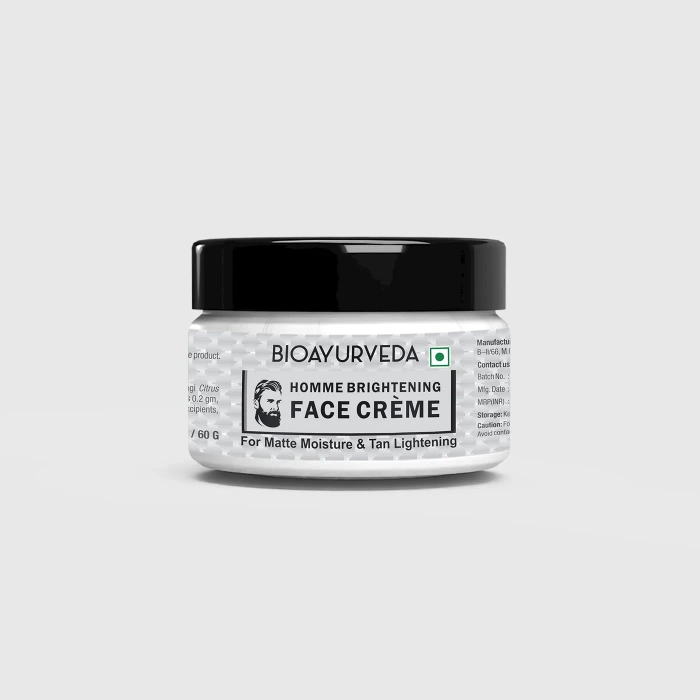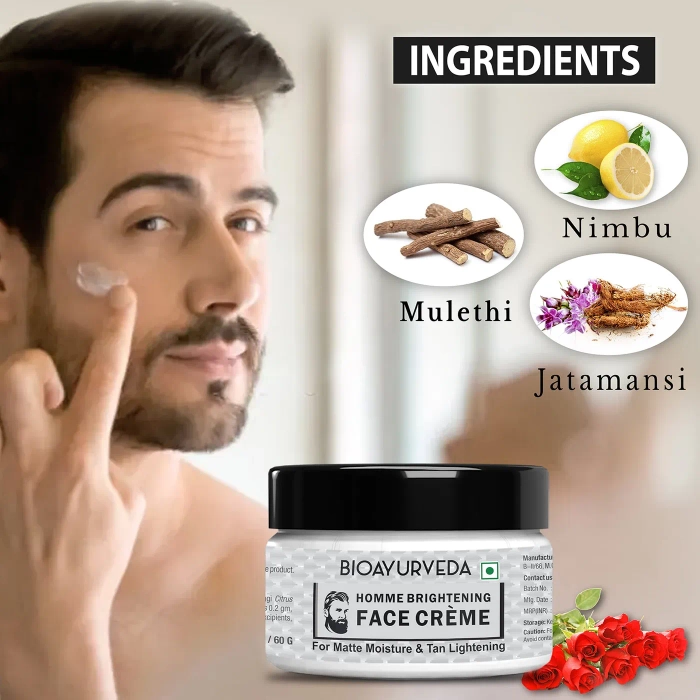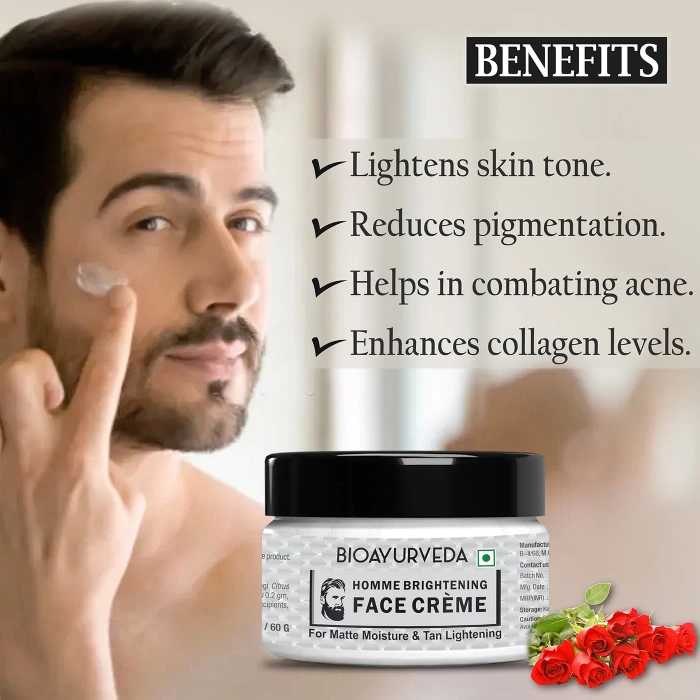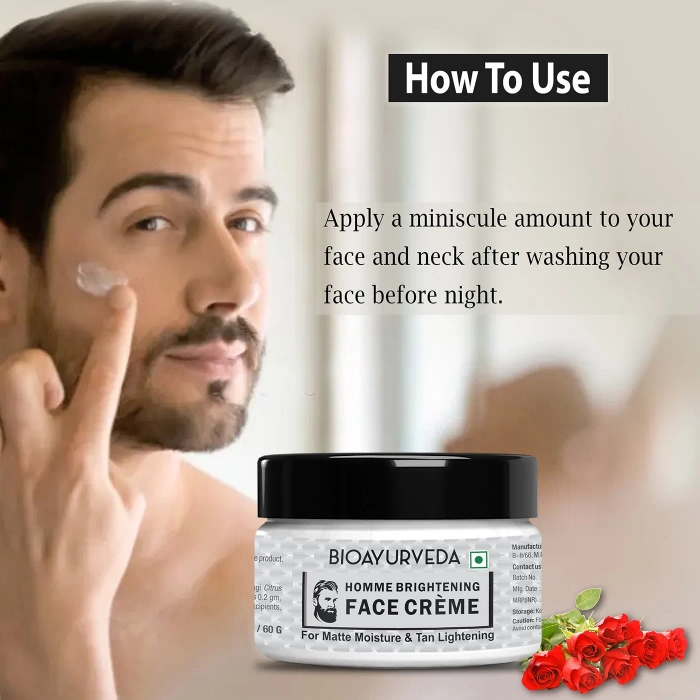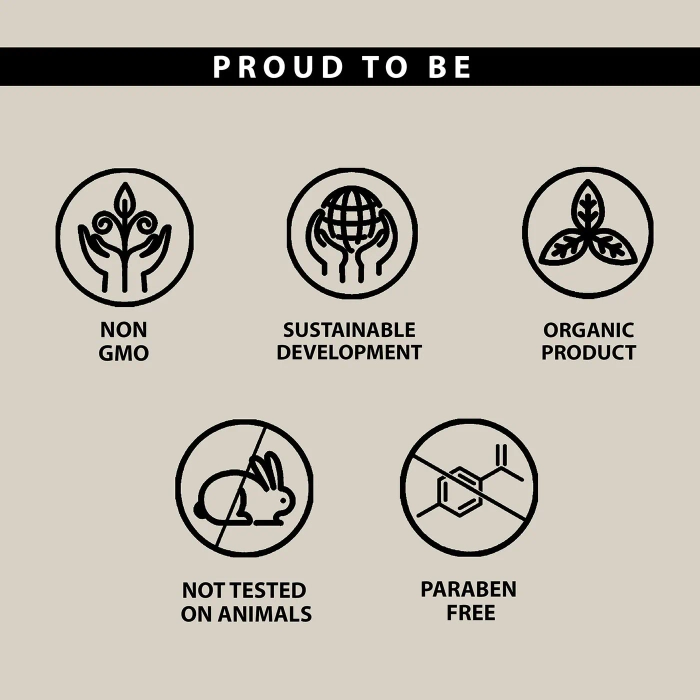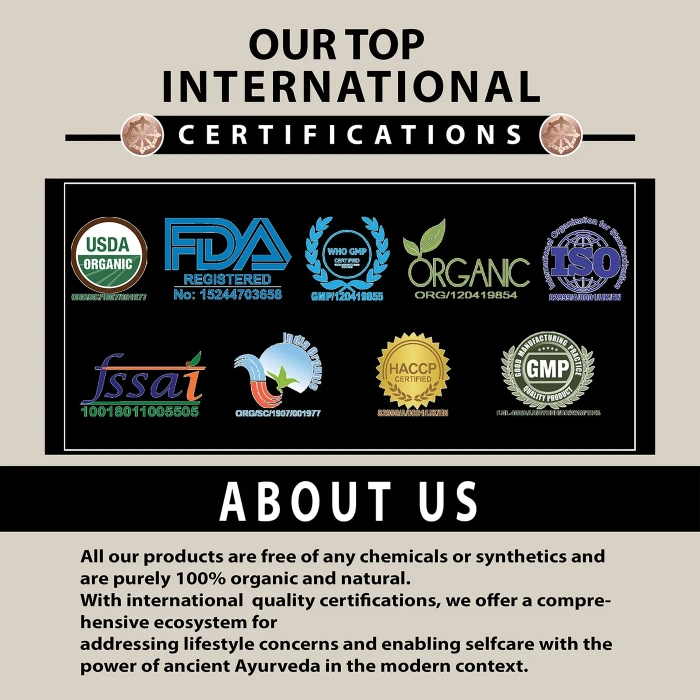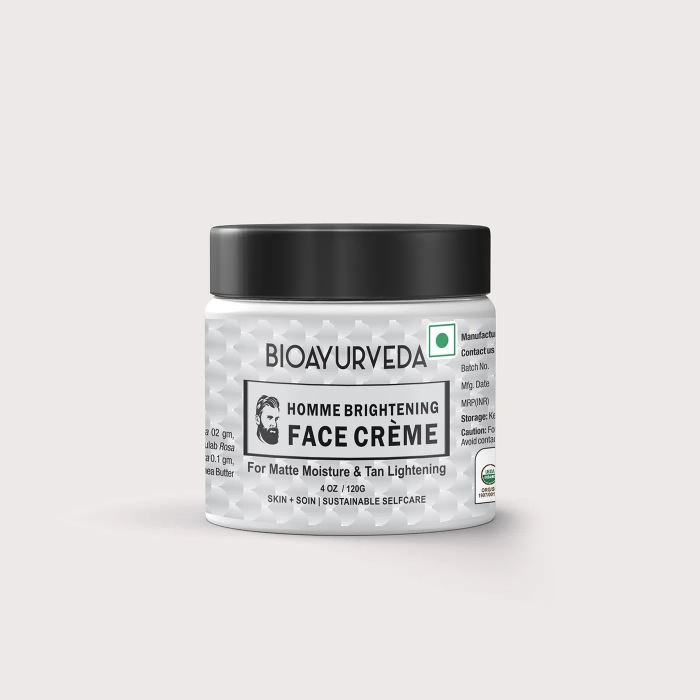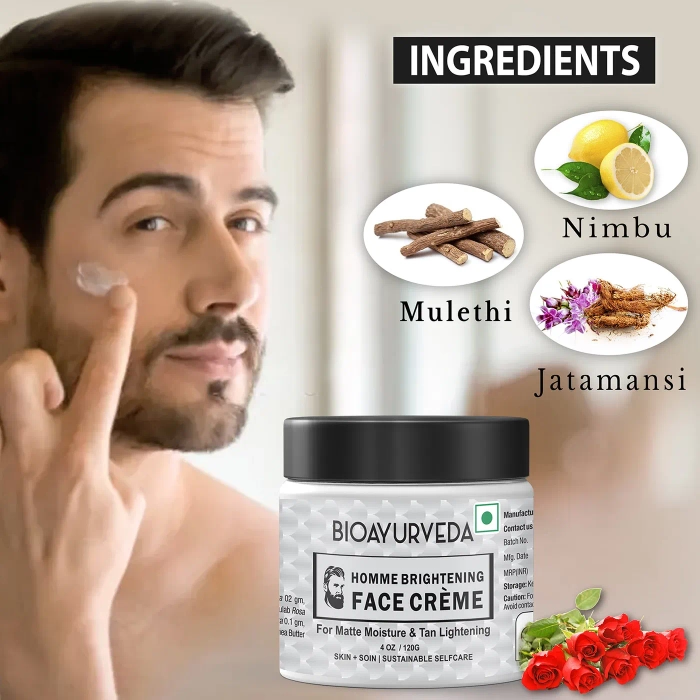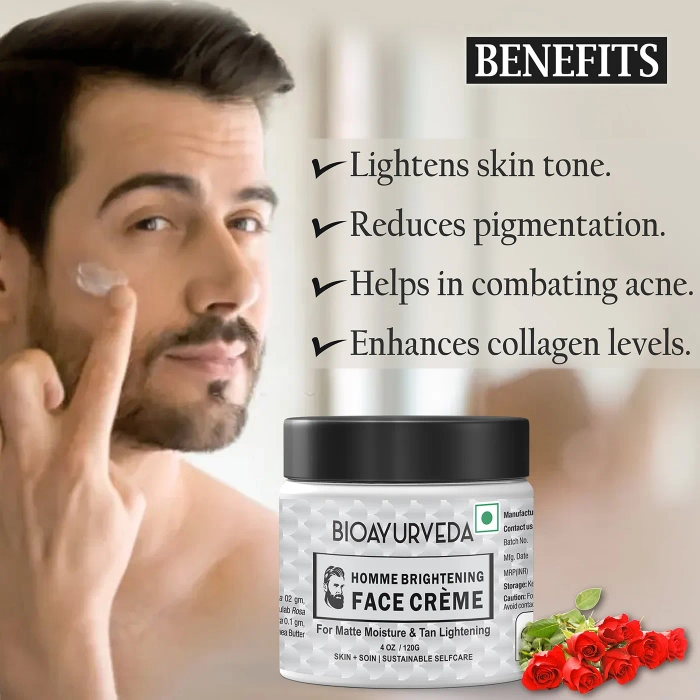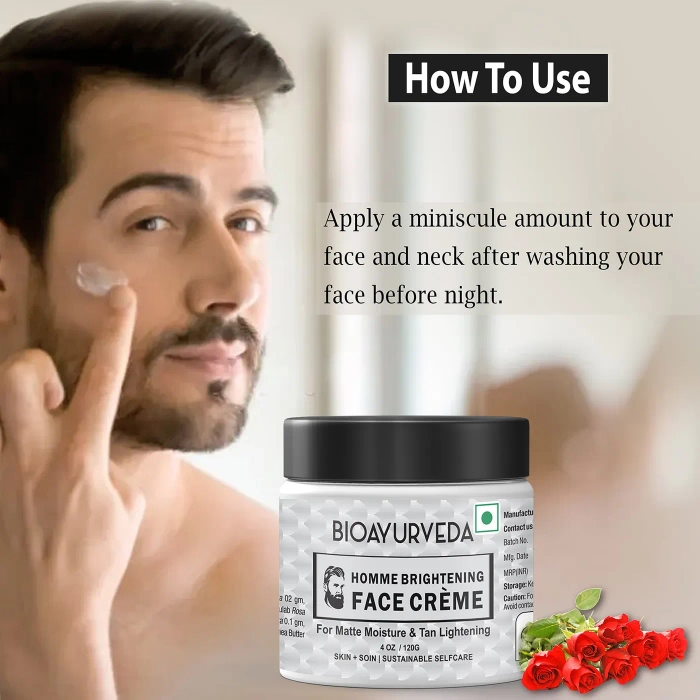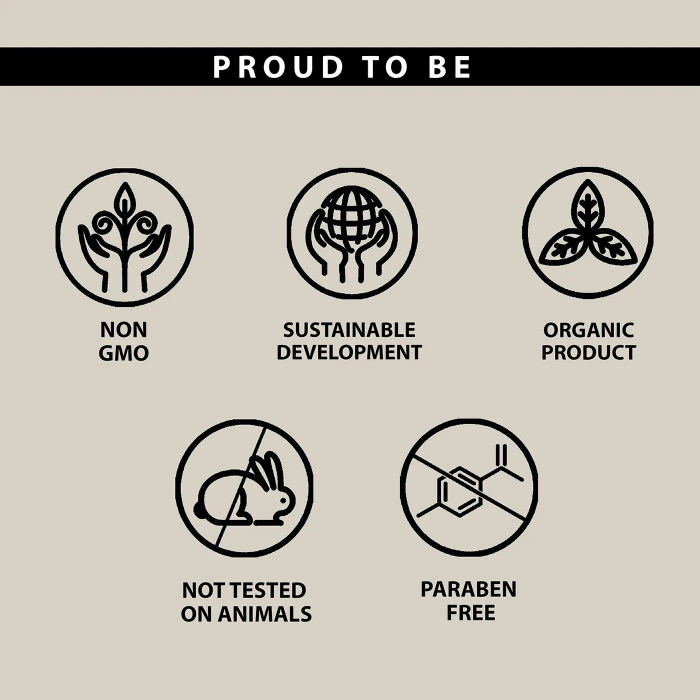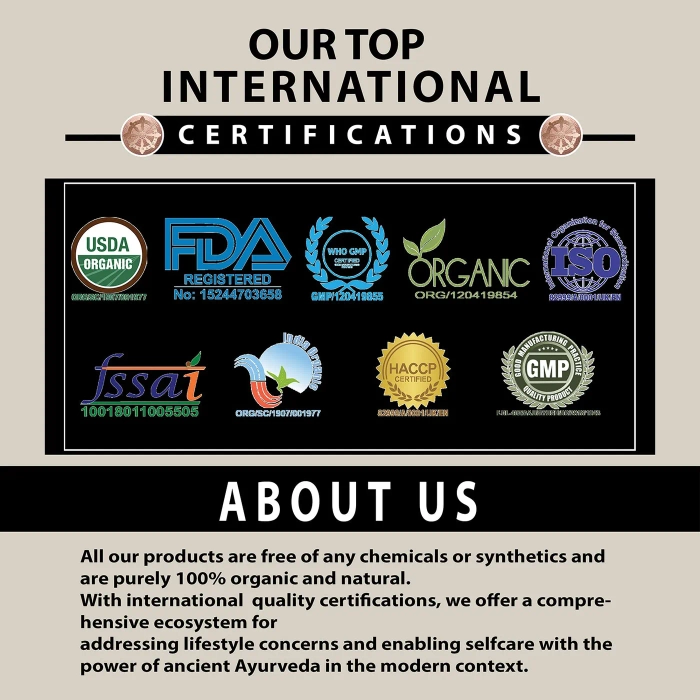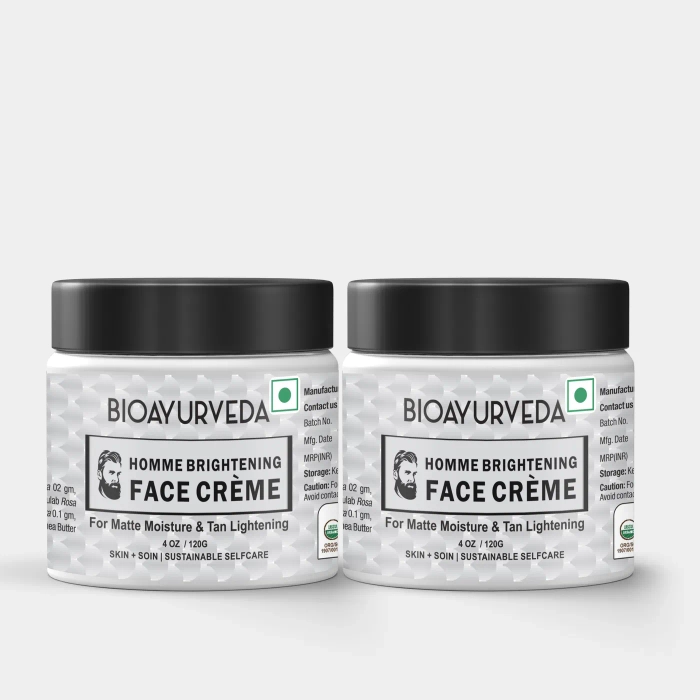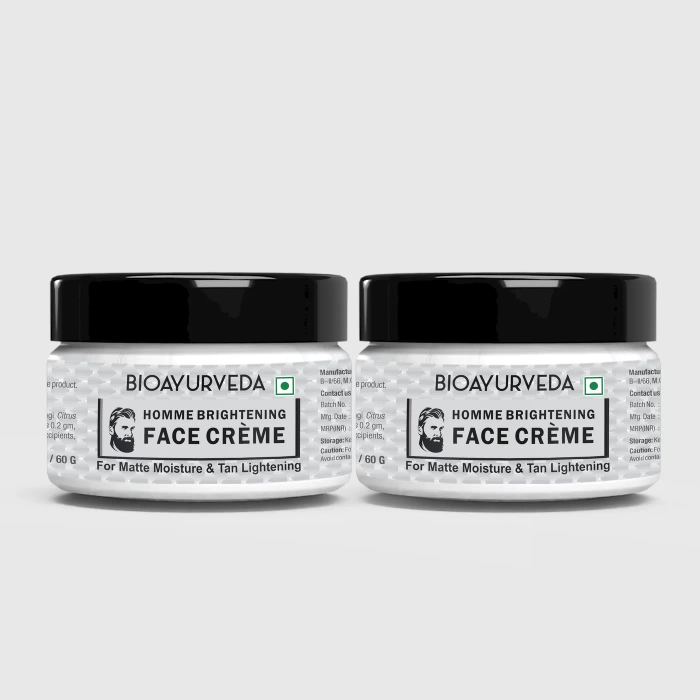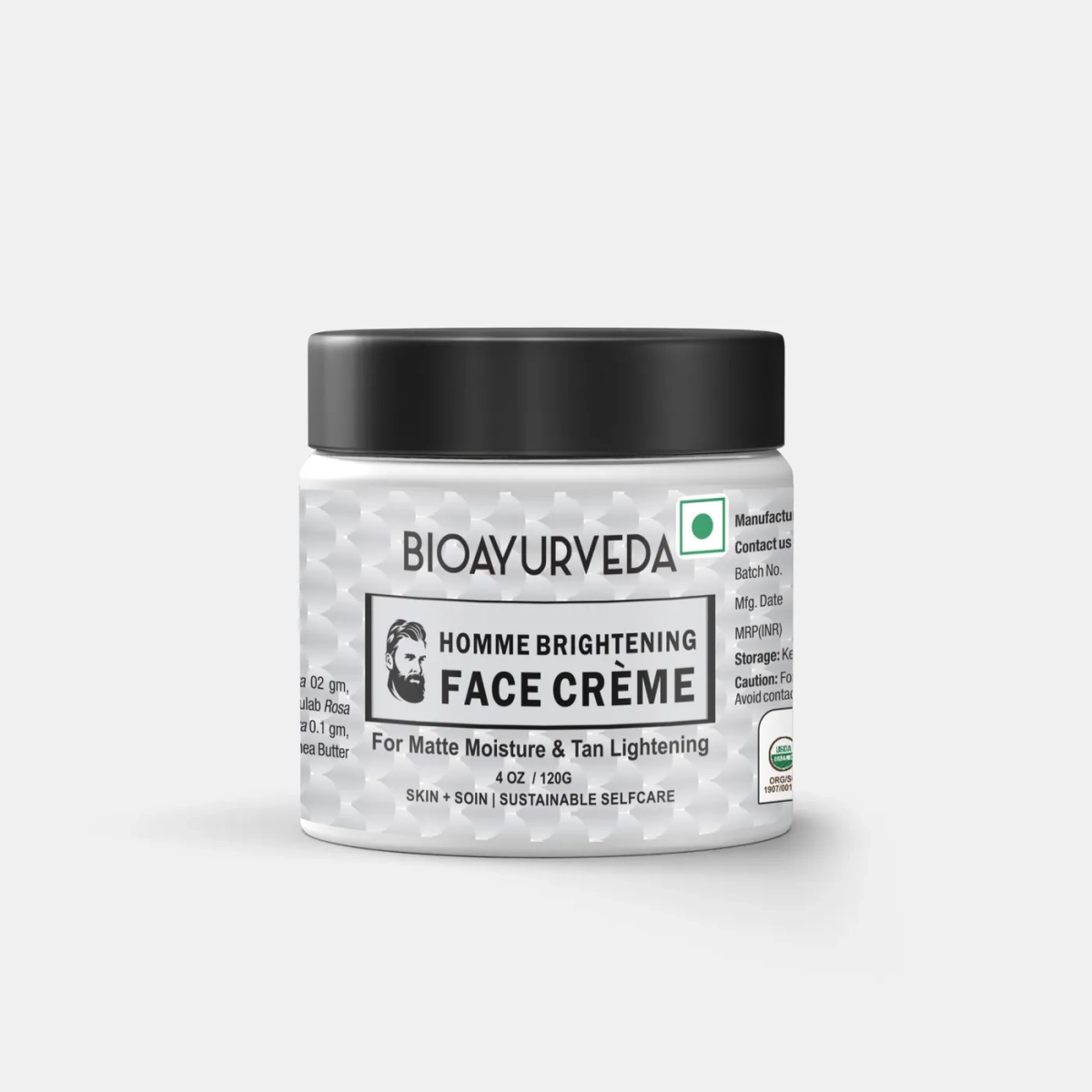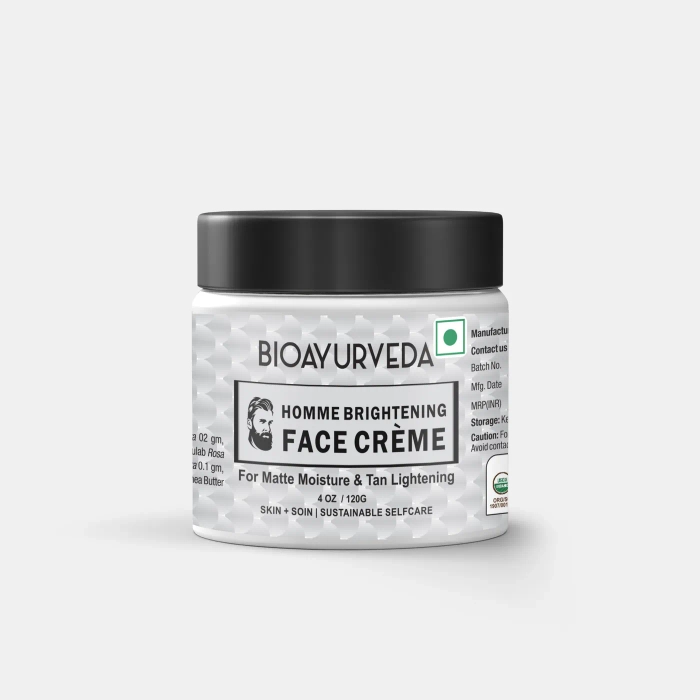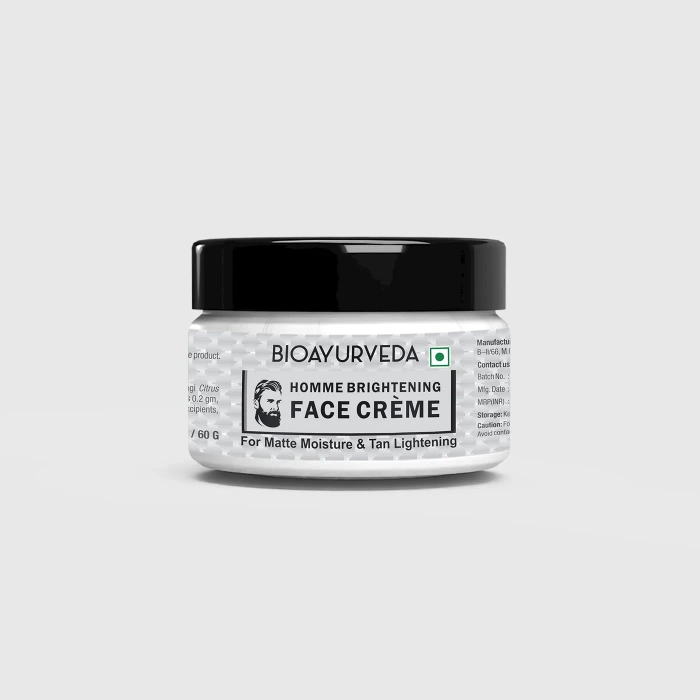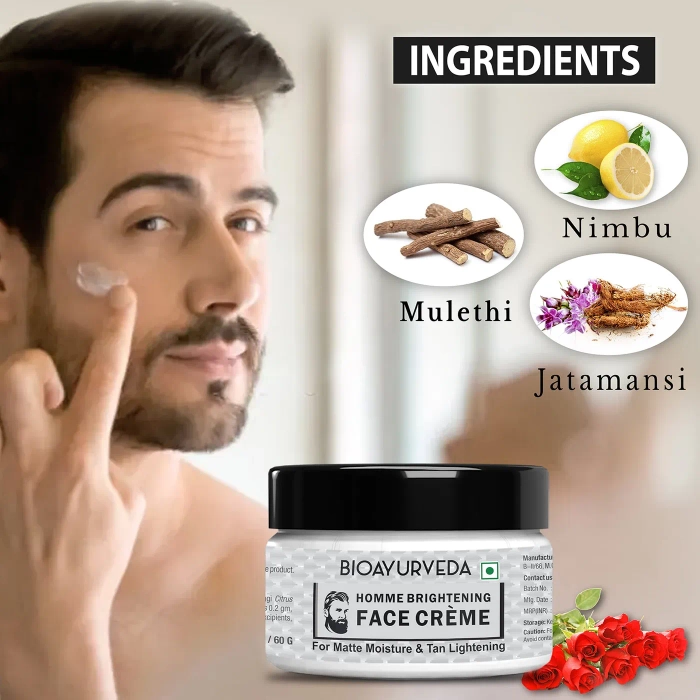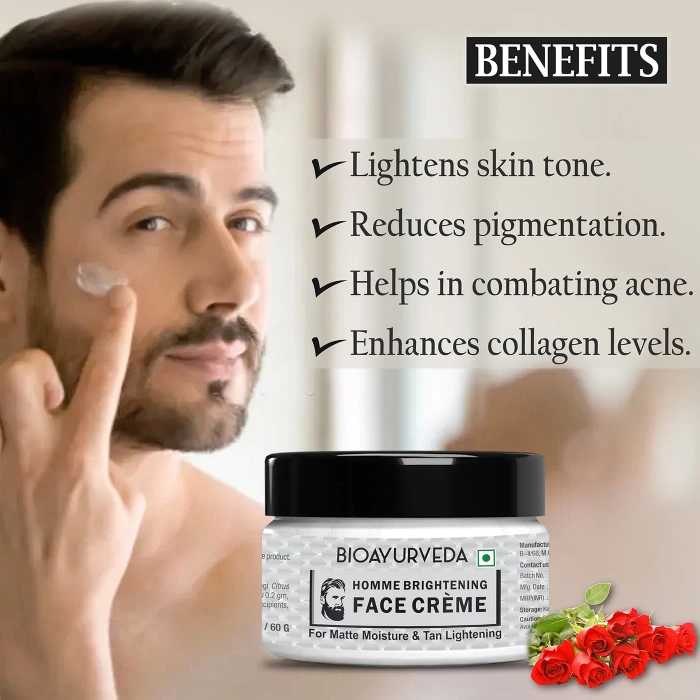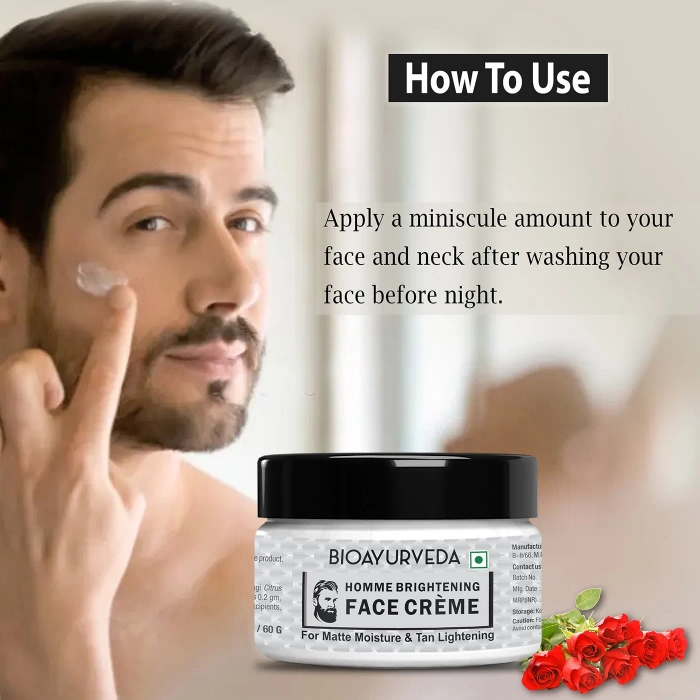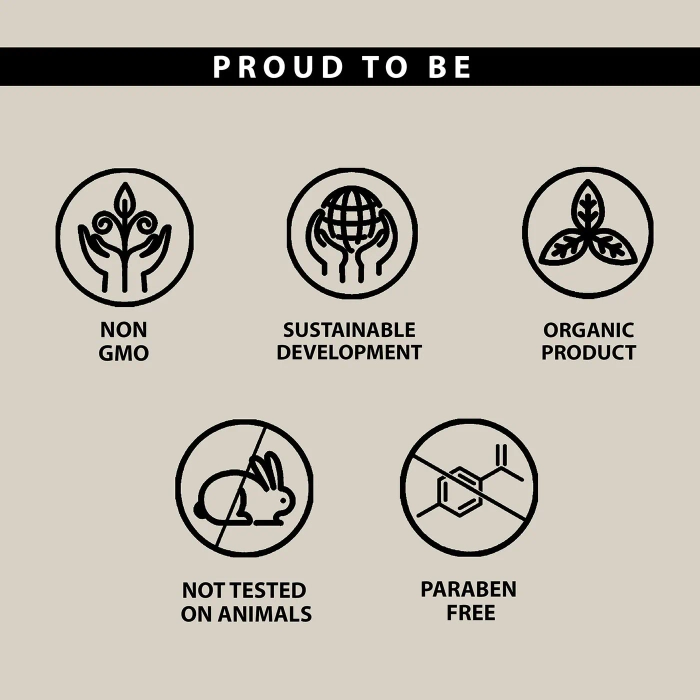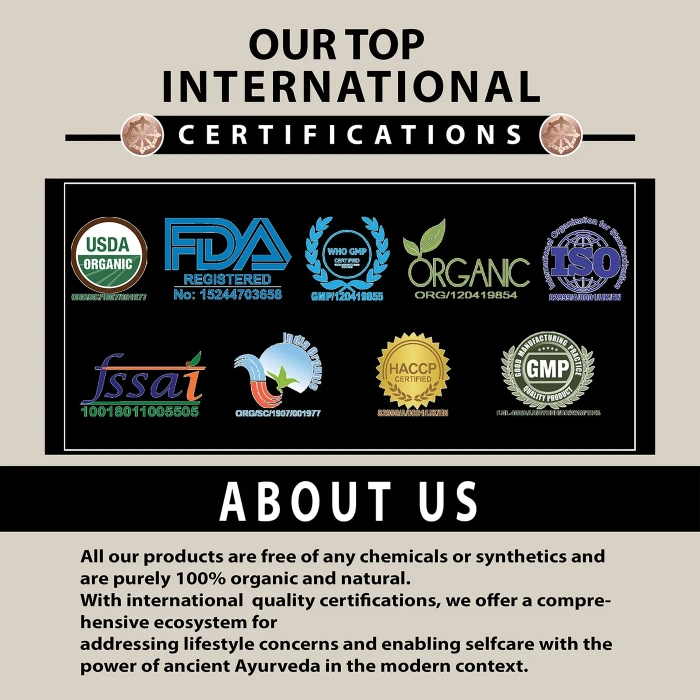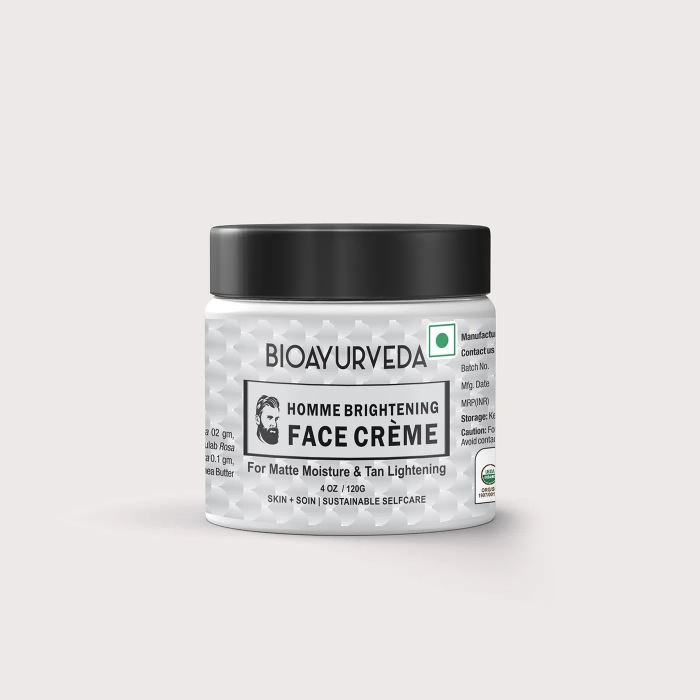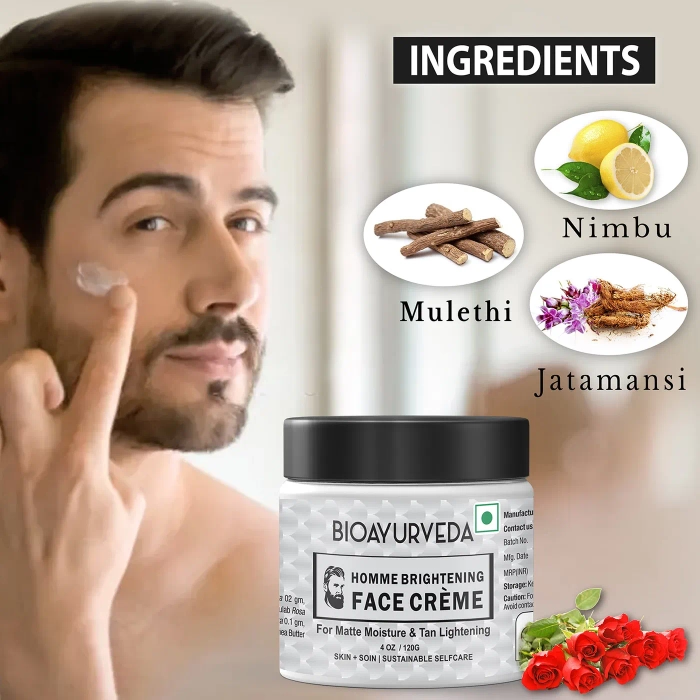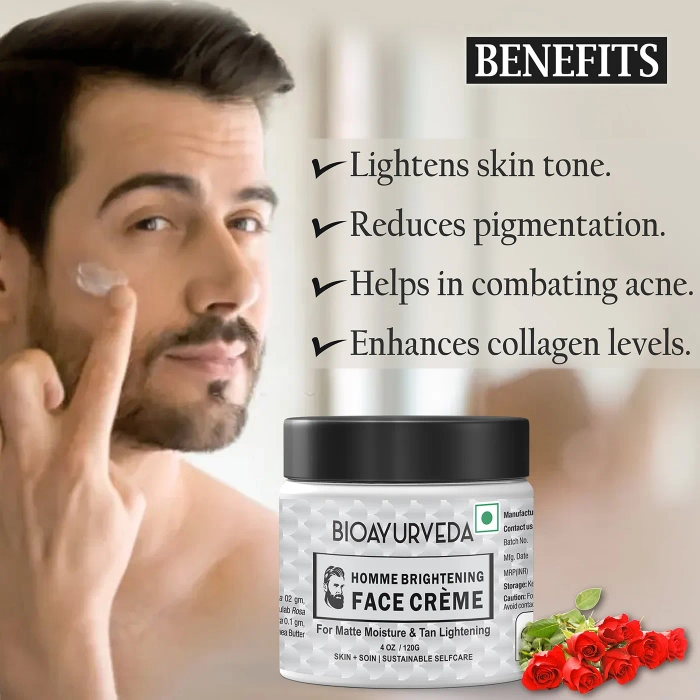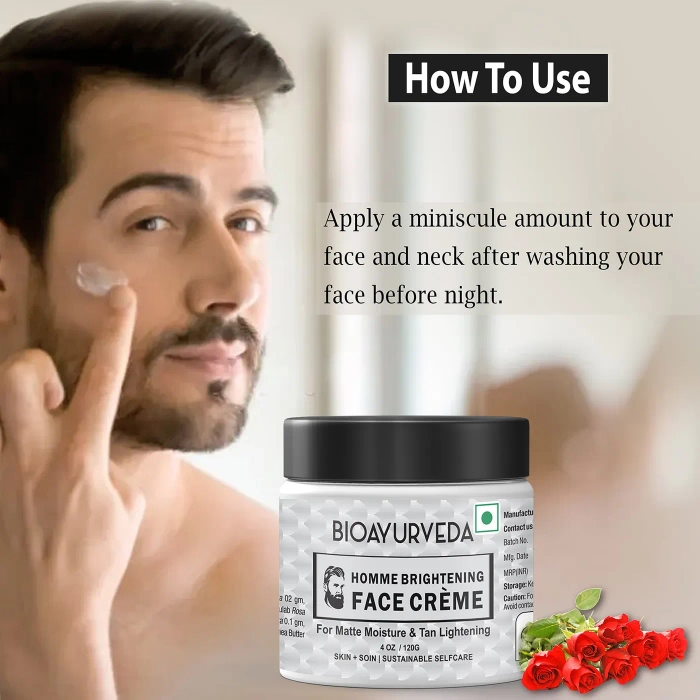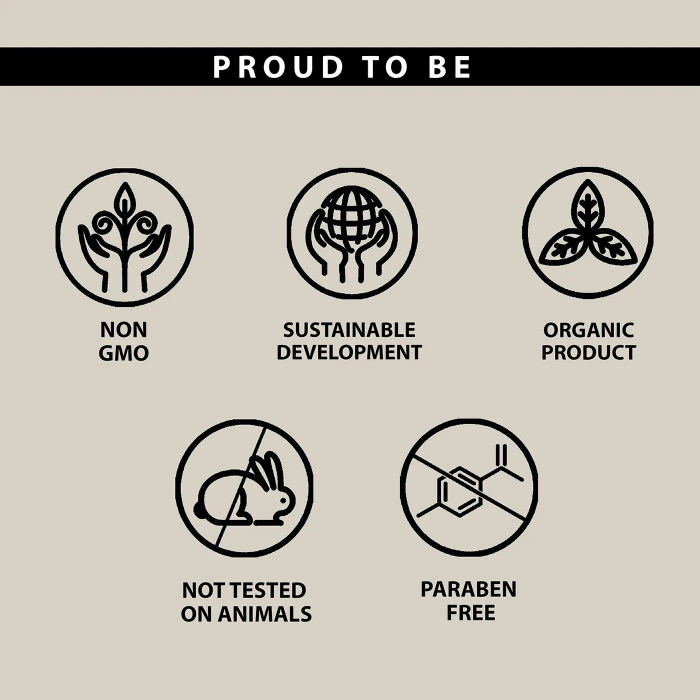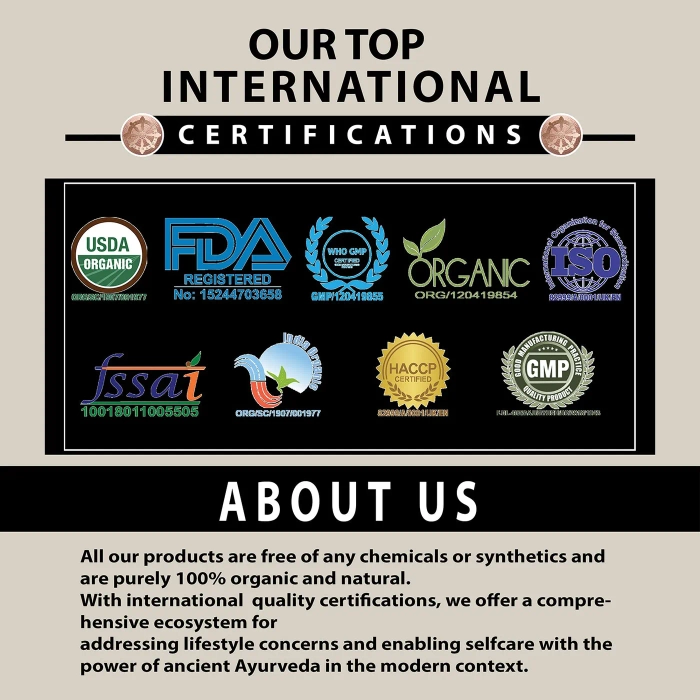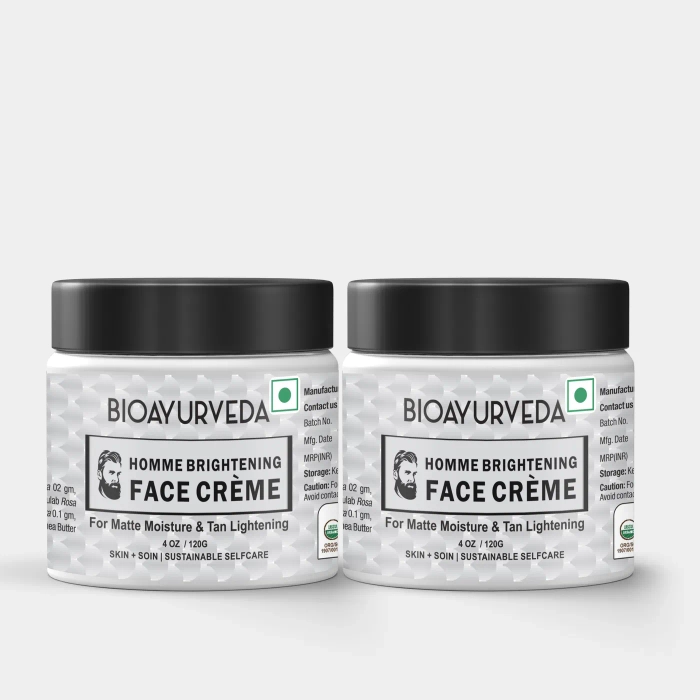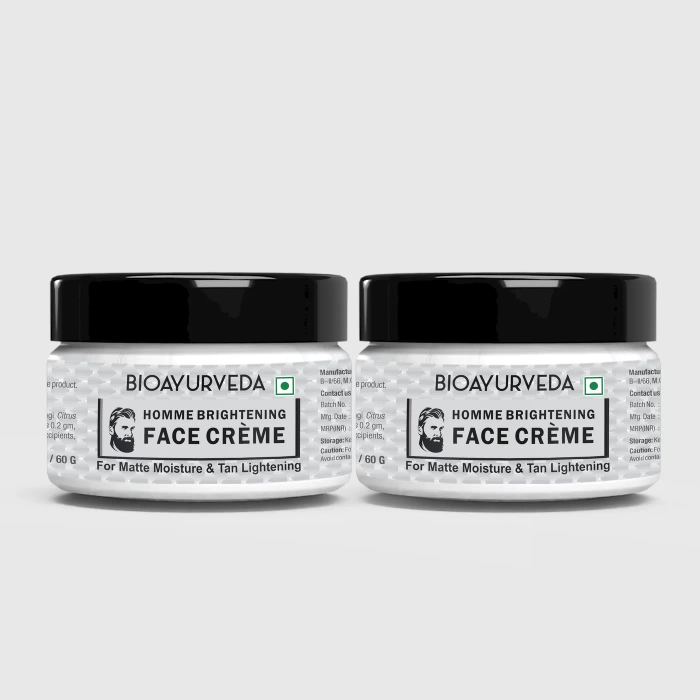 Homme Brightening Face Crème
Description
HOMME BRIGHTENING FACE CRÈME is a unique blend of organic herbs, along with aromatherapeutic essential & natural oils that is formulated to fight free-radical damage with anti-oxidant action. Anti-ageing, it smoothens fine lines and reduces suntan and marks. It stimulates cell turnover, clarifying skin tone for natural luminescence and brightness.
Ingredients
Kumari, Mulethi, Jatamansi, Draksha, Nimbu, Gulab, Kumkumadi Tailam, Nariyal Oil, Wheat Germ Oil
Product details
---
Let us be honest -- all of us care a lot about how our faces look. It is something very close to us and we cannot go by a day without feeling conscious about our faces and how they look. It is true that we are very focused on beauty standards. But these standards arise out of the fact that everyone has now started to pay a lot of attention to them which has proven to be a healthy outcome. It has shifted the entire momentum from being beauty-centric to being self-centered in a good manner. However, as much as we want to care for our faces, we are faced with another problem. It is that there are many face creams for women but not as many for men. And the sad part is that both men and women go through the same skin problems except for one of two exclusive things. But, don't you worry. We have listened to your silent prayers. To help you take care of your faces and come out shining bright, we bring to you our BIOAYURVEDA Homme Brightening Face Crème!
It is an organic and herbal mixture of natural ingredients like Lemon, Mulethi, and Jatamansi that work in tandem to provide nourishment to your face. It helps you brighten your skin and bring out a glow that leaves people looking at you. Go out like a star and include this face cream in your inventory as soon as possible!
BIOAYURVEDA Homme Brightening Face Crème is an exotic culmination of herbs, minerals, and vitamins that work together to fight against free radicals and protect your face. It includes natural ingredients like Lemon, Mulethi, and Jatamansi. It has antioxidant and anti-ageing properties. It helps reduce fine lines, wrinkles, and face marks. Moreover, it increases cellular turnover which makes your face appear brighter and more radiant!
Benefits
Brightening Action
As the name of the product suggests, this face cream is very good at brightening your complexion and providing a radiating glow to your face. It increases cellular turnover and illuminates your face.
Reduces Fine Lines & Wrinkles
With the help of its natural and organic ingredients, it helps reduce fine lines, wrinkles, face marks, and spots that appear on your face.
Anti-Ageing & Anti-Oxidant Properties:
Additionally, Homme Brightening Face Crème contains anti-ageing and antioxidant properties. It is aromatherapeutic and helps fight free radicals and prevents oxidative damage.
INGREDIENTS
Lemon
Lemons are sour fruits that are very rich in Vitamin-C. They contain a lot of fiber and other nutrients. Lemons are known to support heart health, help main body weight, and contain a good amount of iron that can help counter deficiencies.
Mulethi
Mulethi, or Liquorice, is an aromatic plant that is native to Western Asia, North Africa, and Southern Europe. Licorice is known to be used to ease cough and the common cold. It is also used for better digestion, to prevent viral and bacterial infections, and might help with eczema.
Jatamansi
Jatamansi, also called Kantiprada, is an agent used in face creams that is known to be quite effective in brightening the complexion of the skin. It makes the skin glow. It has blood-purifying and detoxifying properties.
How To Use ?
Step 1
Take a small amount of the Facewash on your Hand.
Step 2
Wash your face with clean water to remove excess oil, dirt, and dust
Step 3
Gently massage the cream on your face for some time
Step 4
Experience the freshness and effectiveness of the product!


BIOAYURVEDA is a visionary holistic luxury brand in health and wellness offering completely natural and organic products.
Manufactured By:
Arganshe Private Limited
Address:
11/2, BADARPUR BORDER, Faridabad, Haryana, 121003