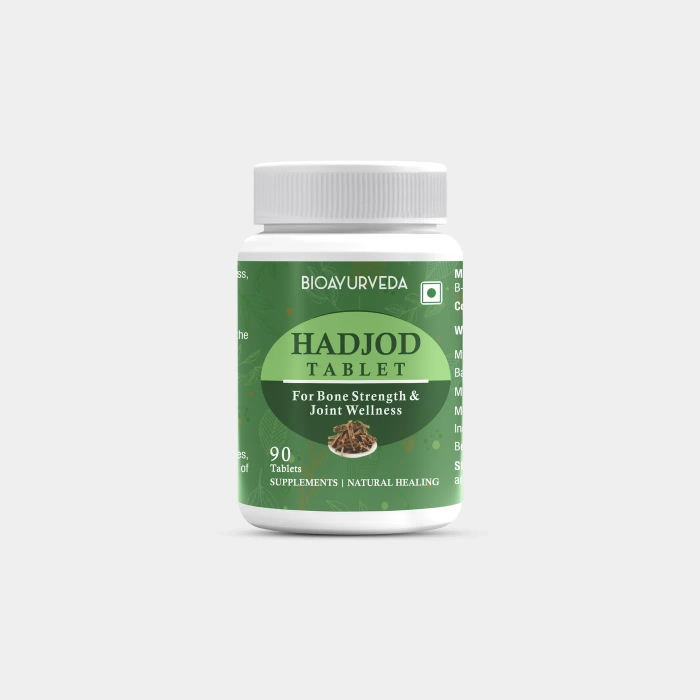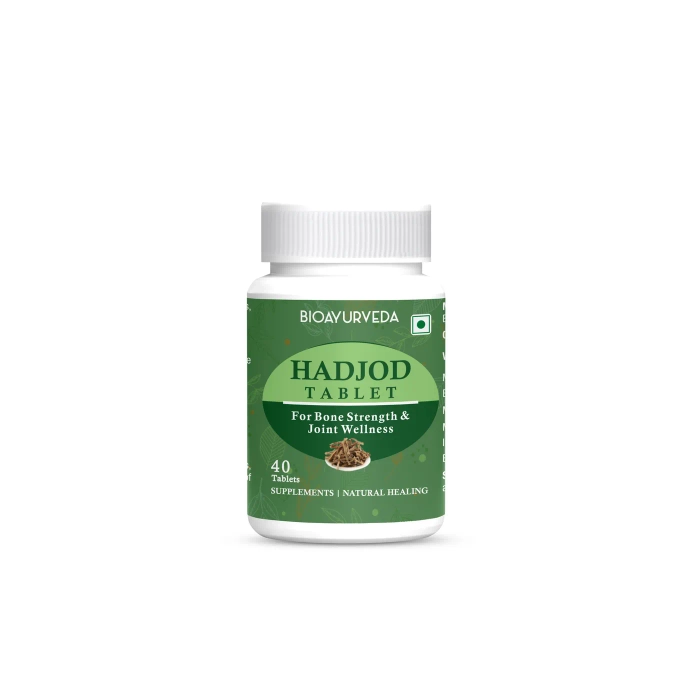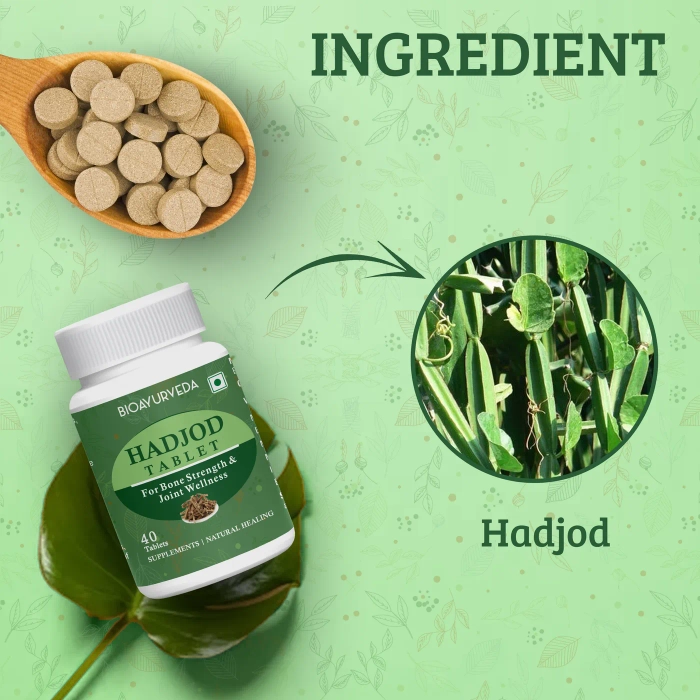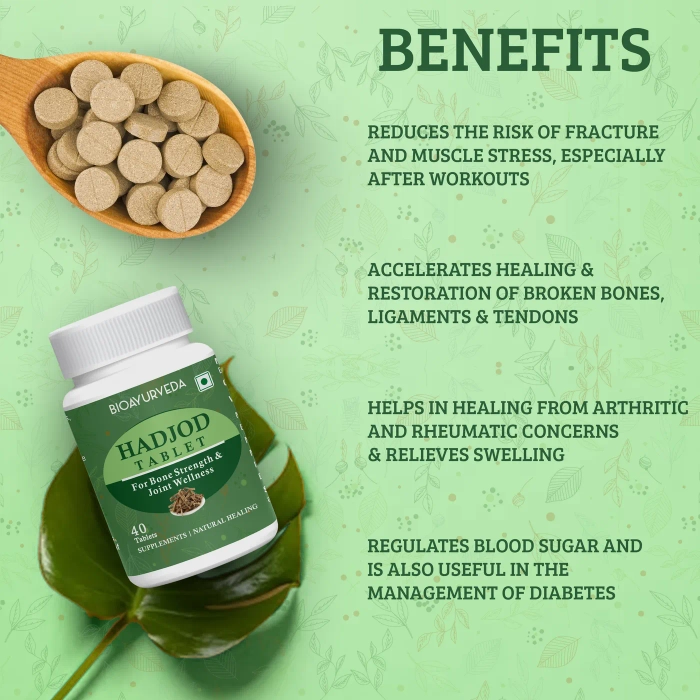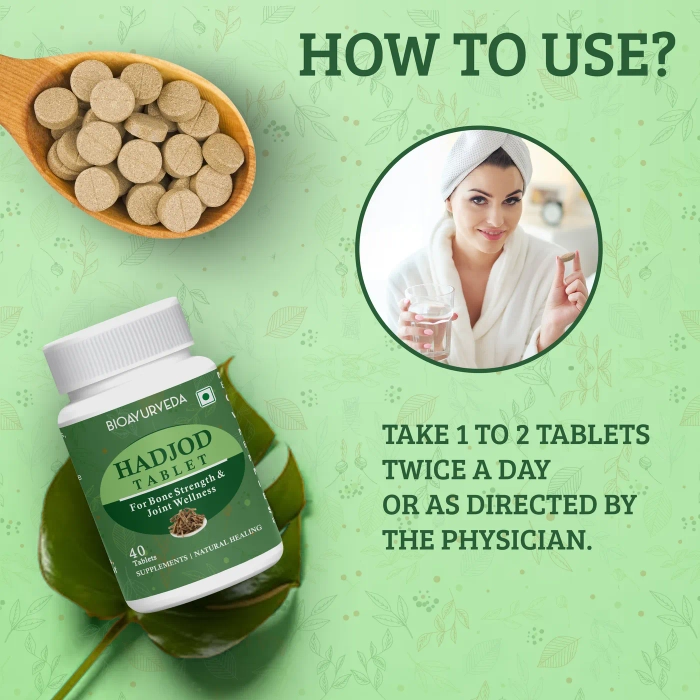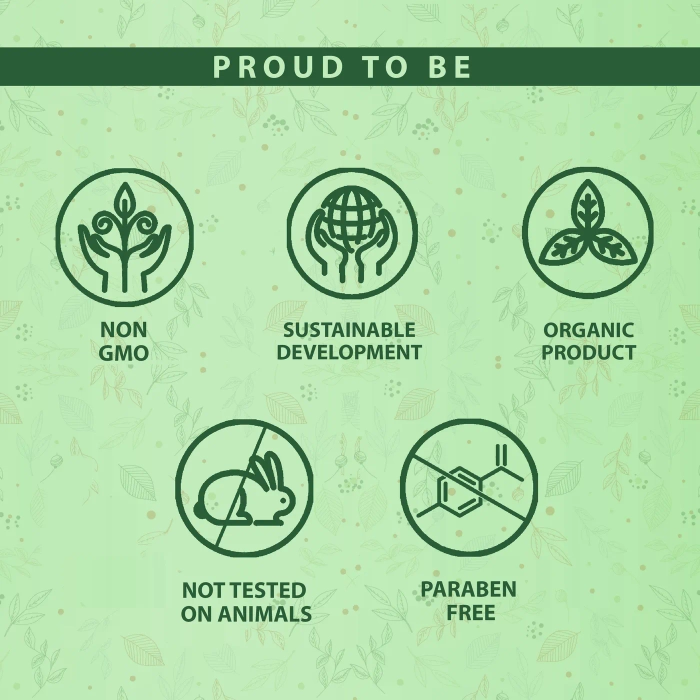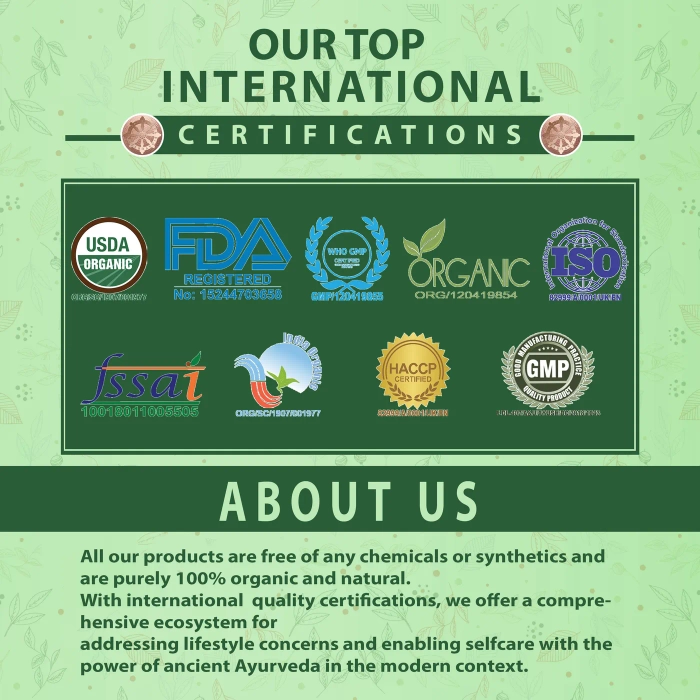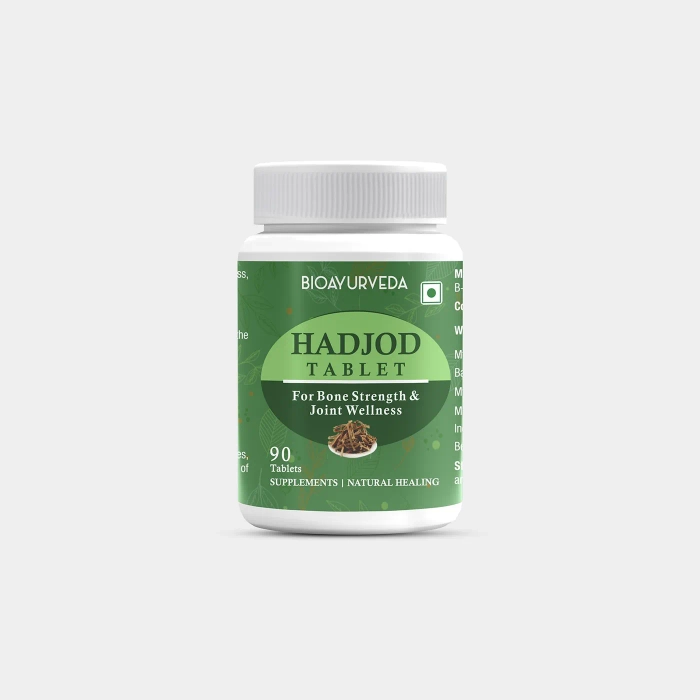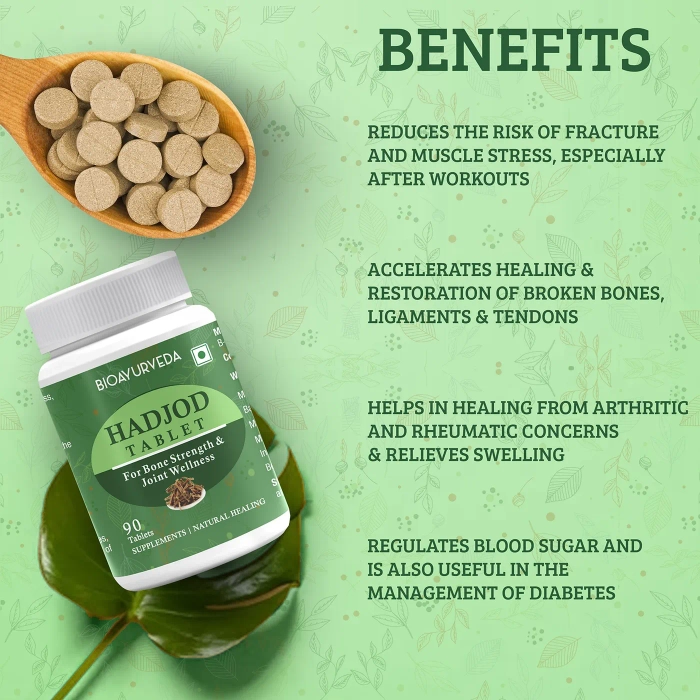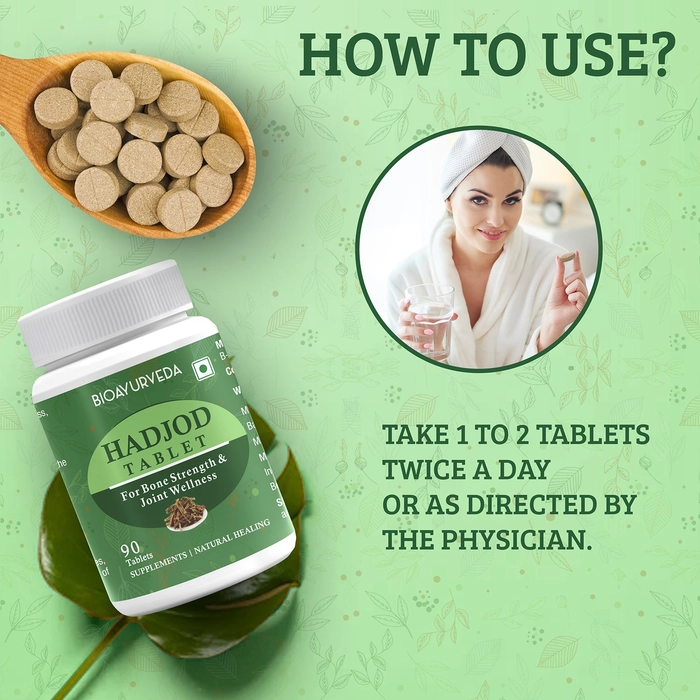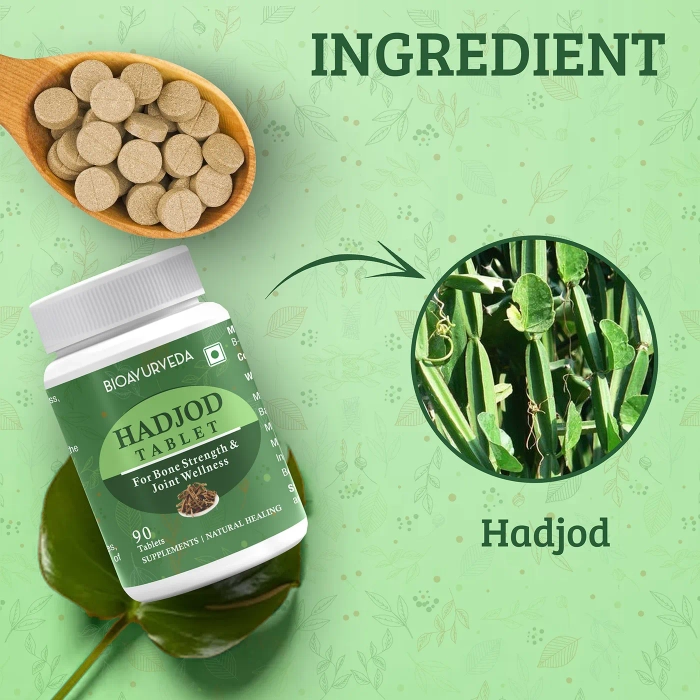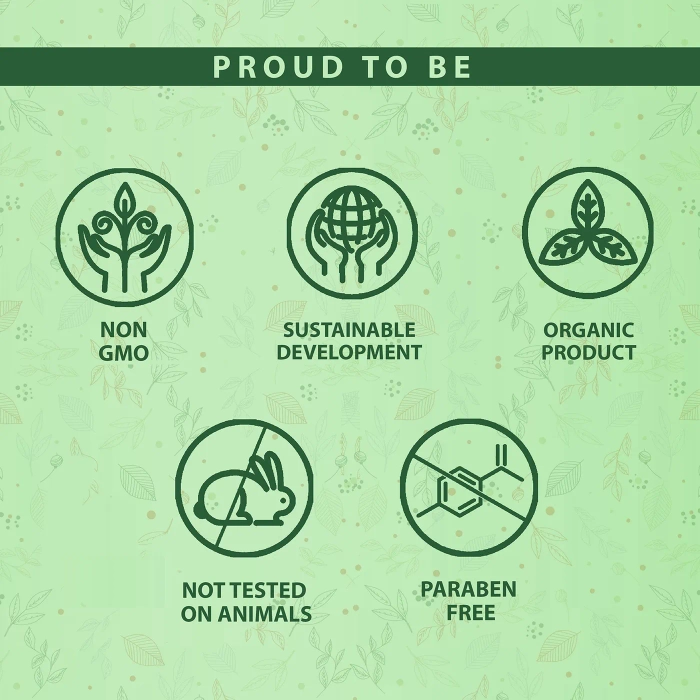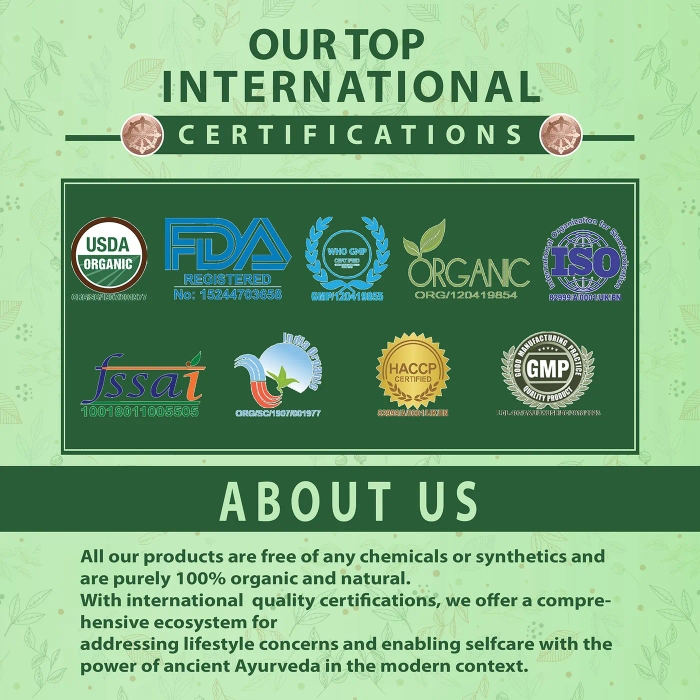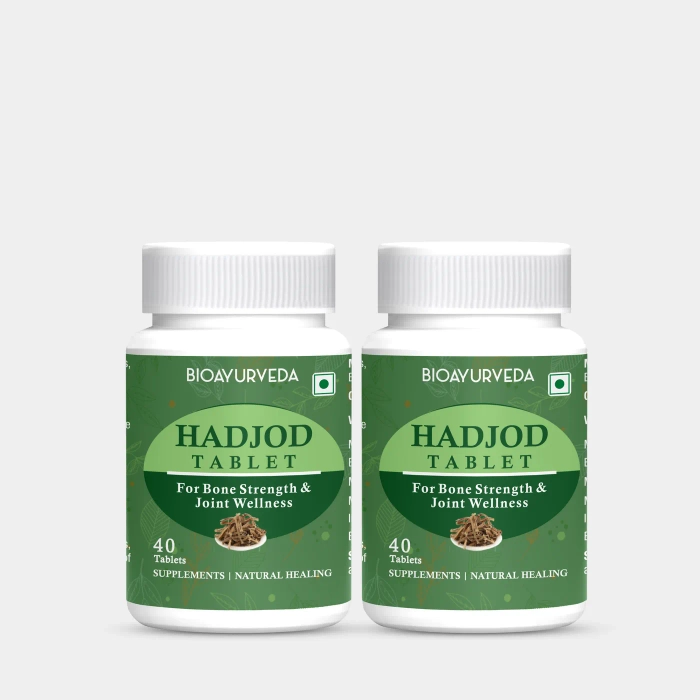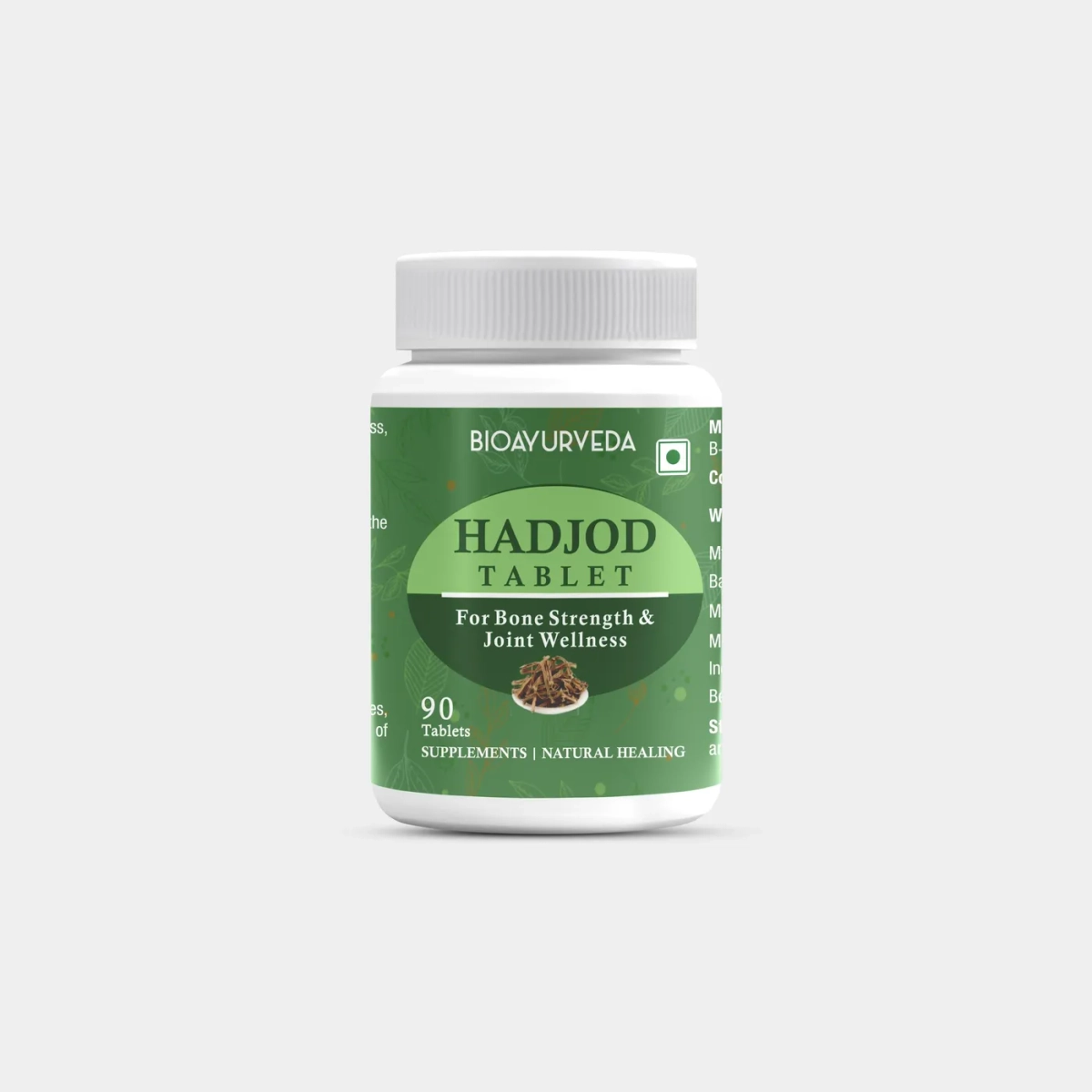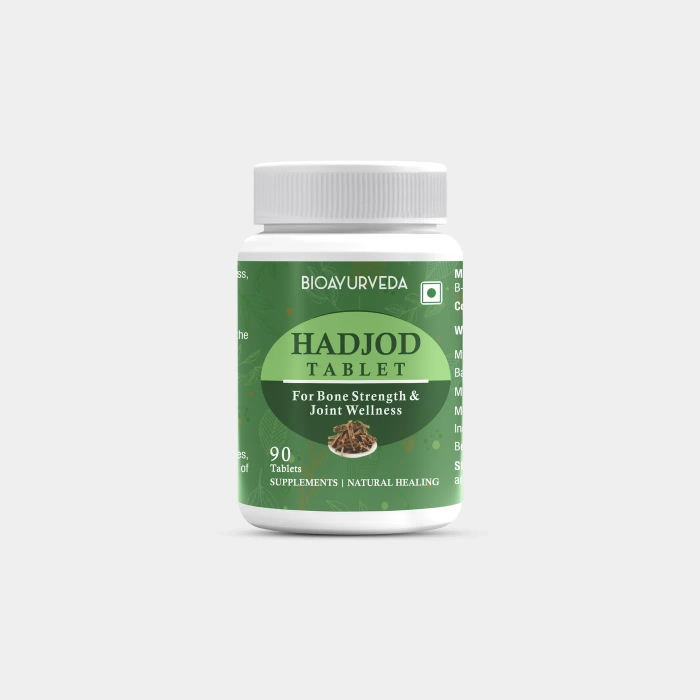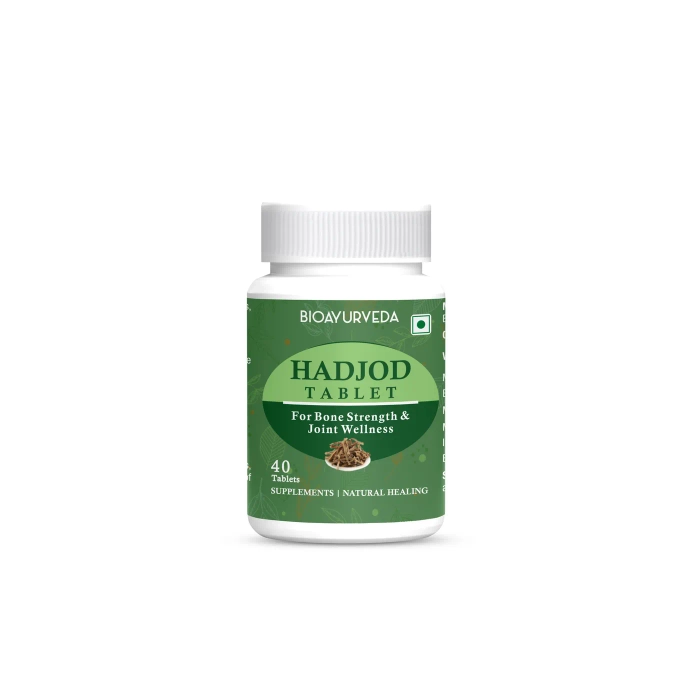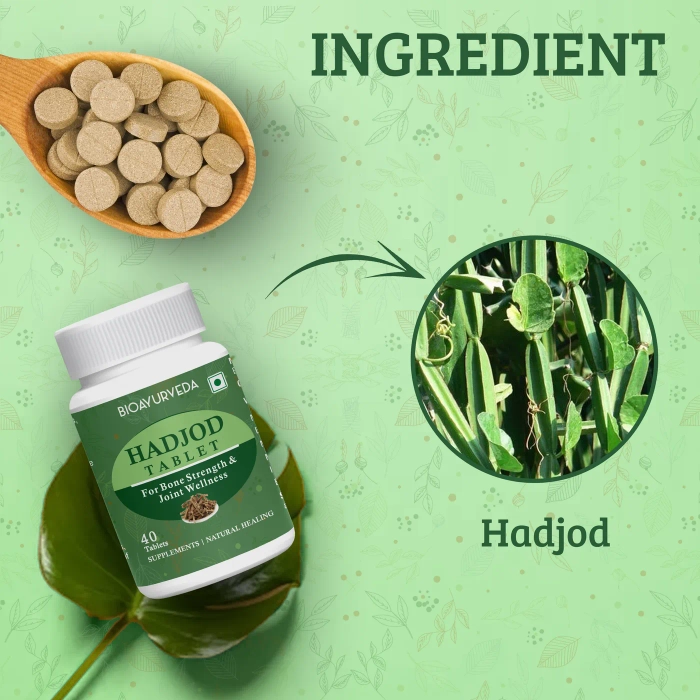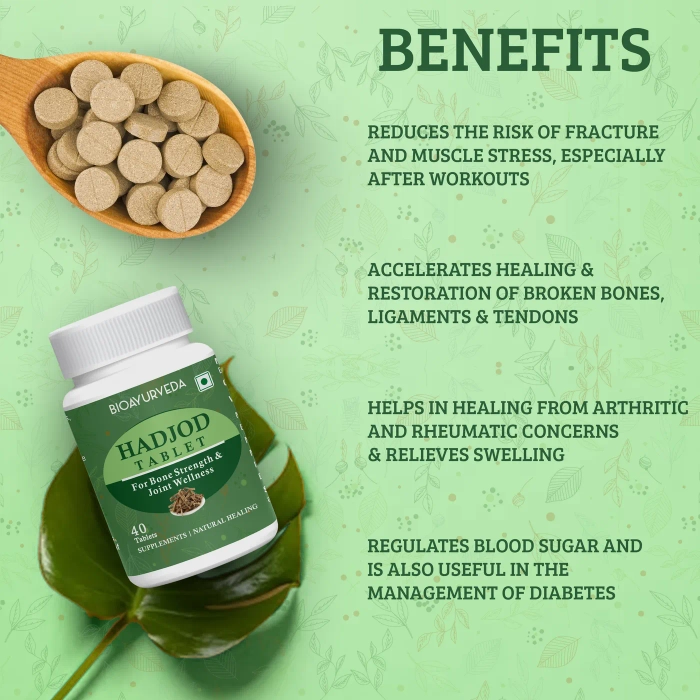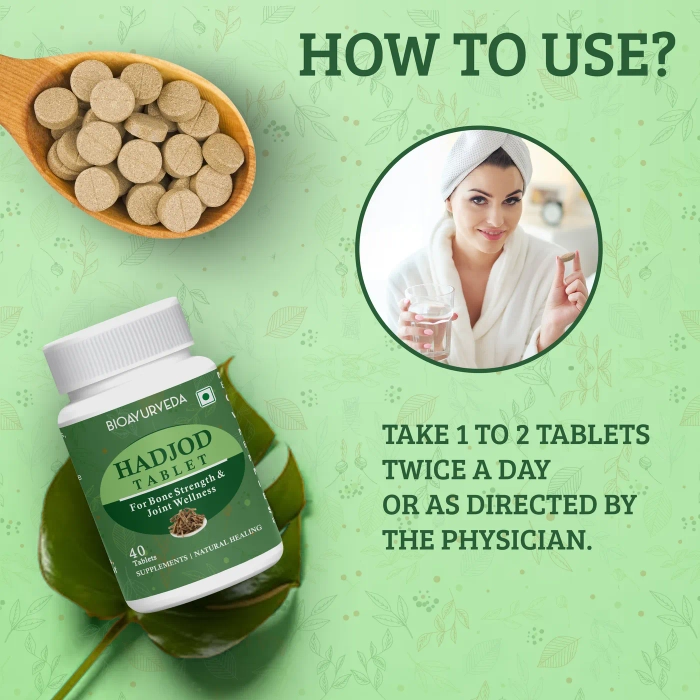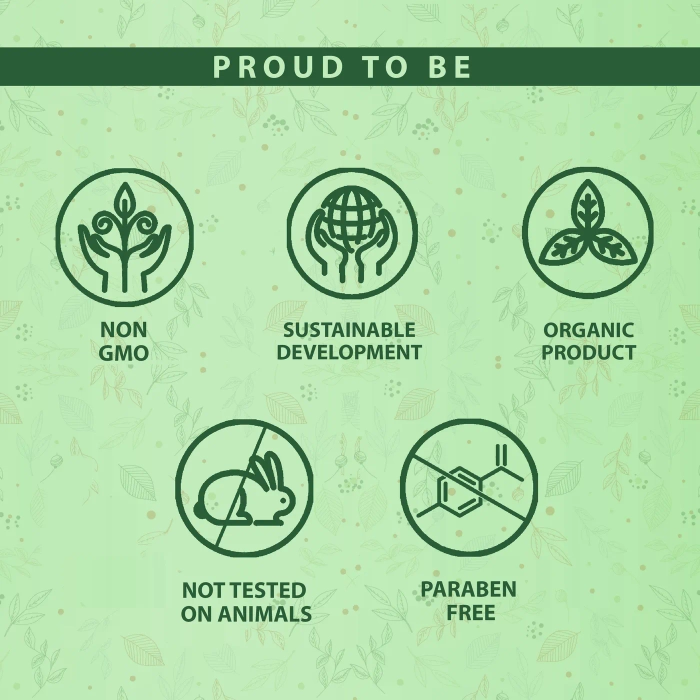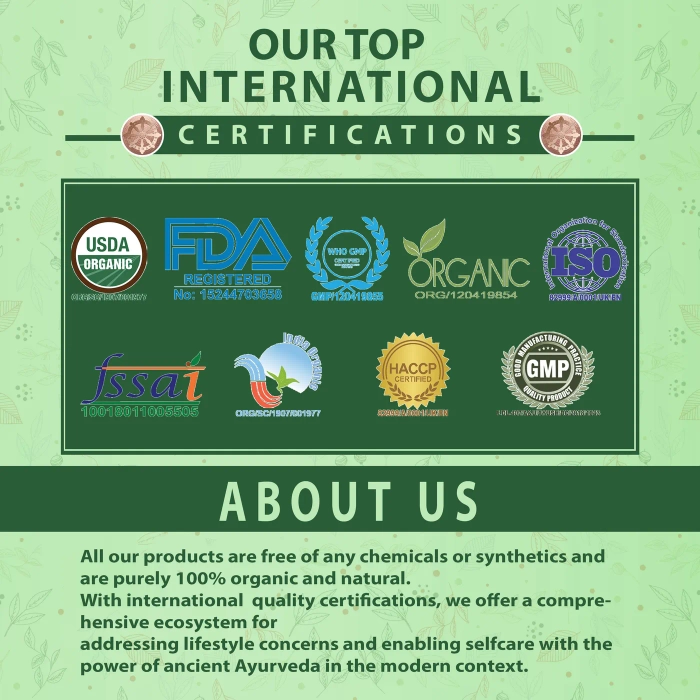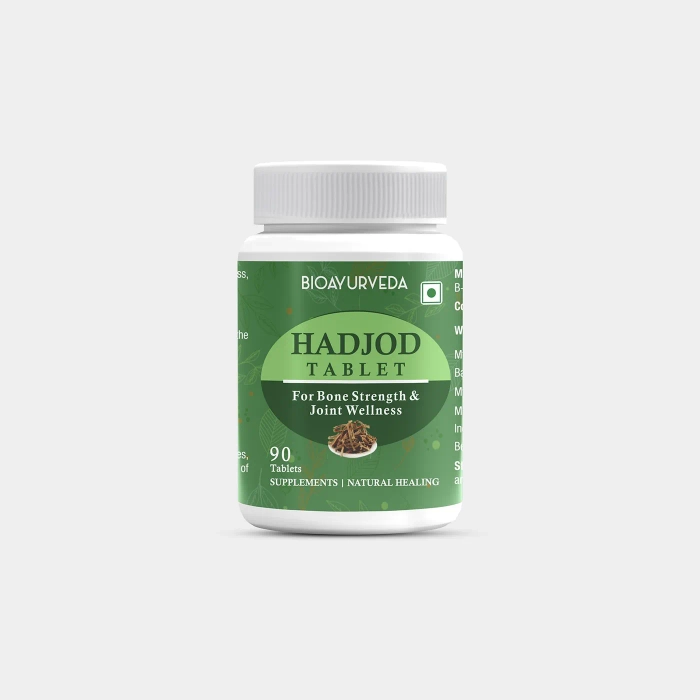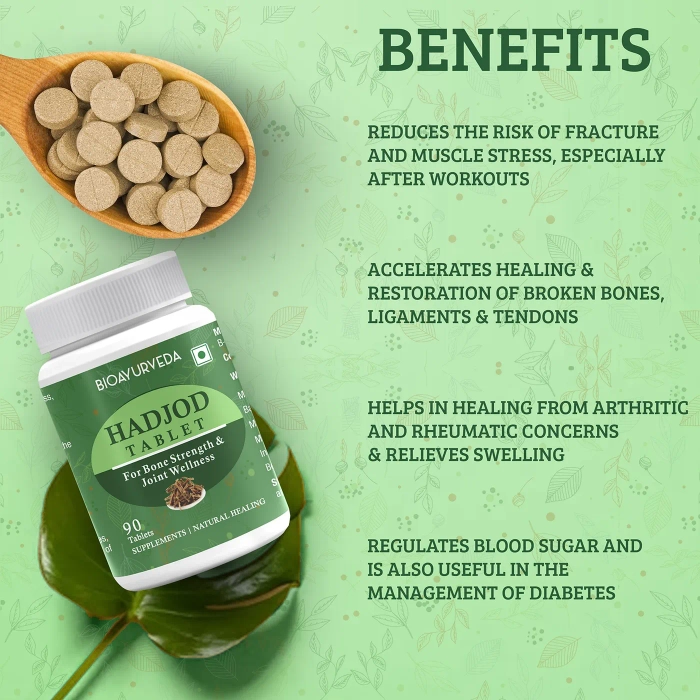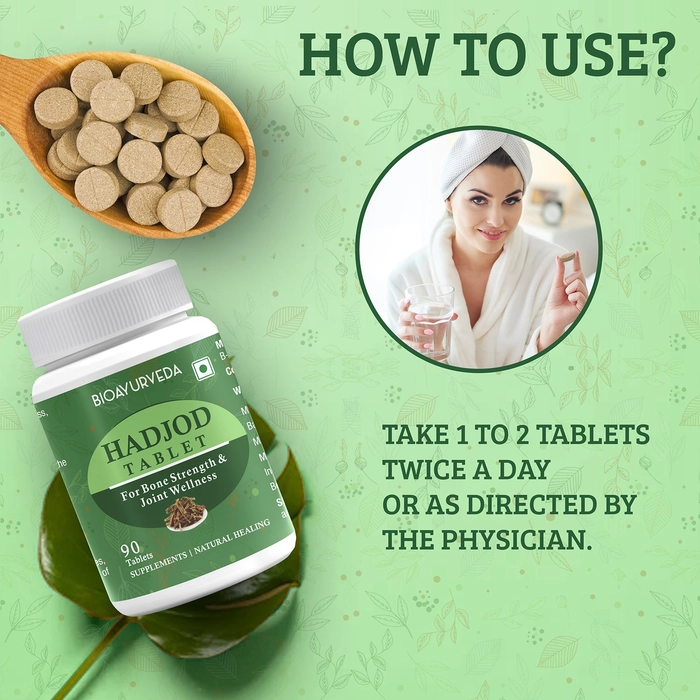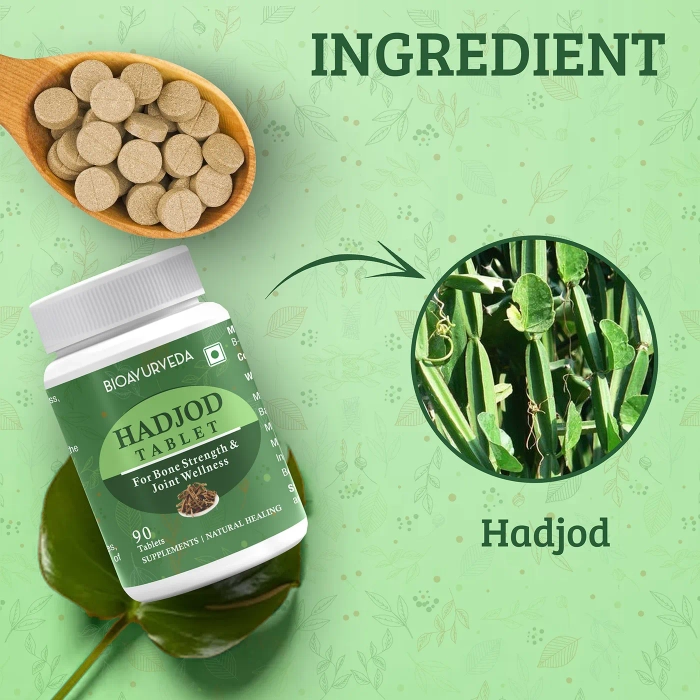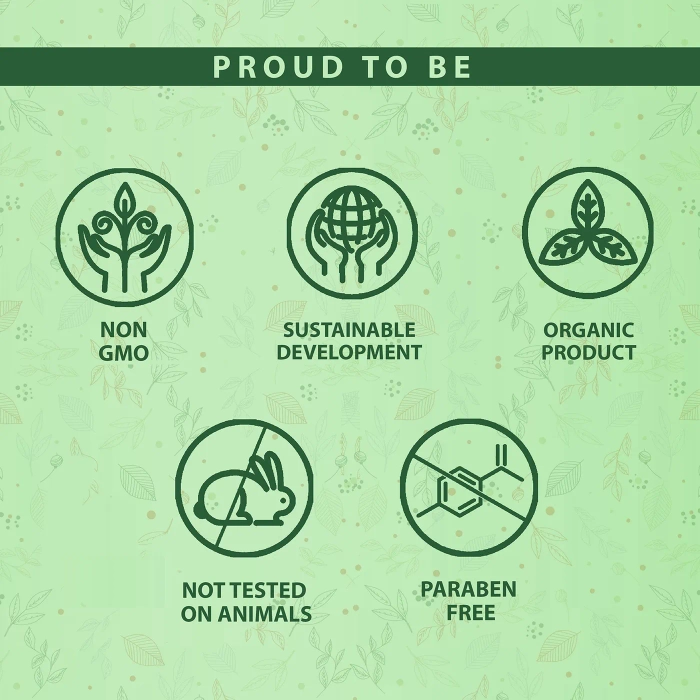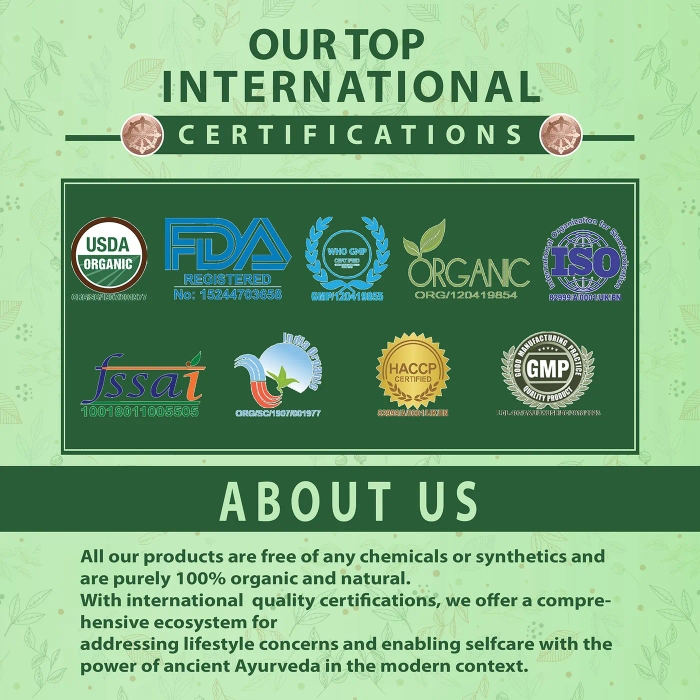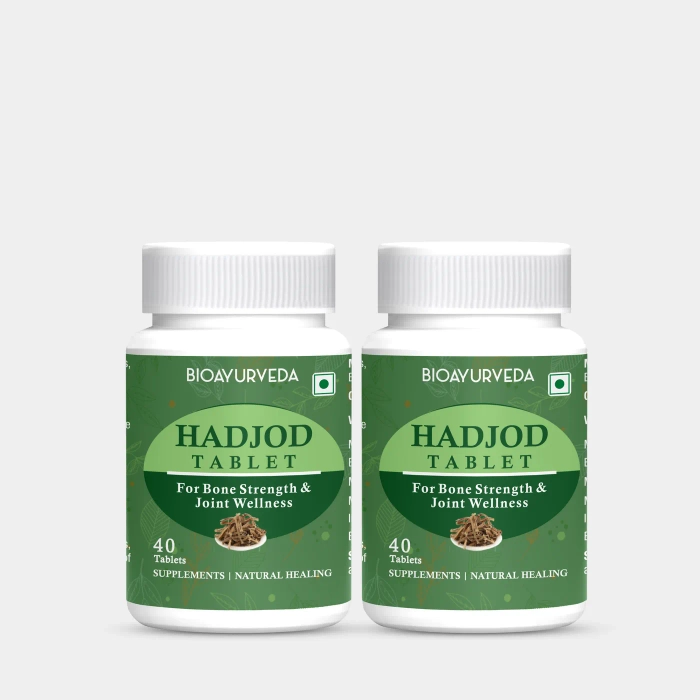 HADJOD TABLET
Description
Ayurveda is a system of supplements that originated in India. It is based on the belief that good health and well-being are achieved by maintaining a balance between the mind, body, and spirit. Ayurvedic treatment often includes the use of herbal remedies, massage, and yoga.Hadjod is an herb that is commonly used in Ayurvedic supplements. It is believed to have many benefits, including the ability to improve joint health, reduce inflammation, and relieve pain. Hadjod Tablets are a convenient way to take this herb. Bioayurveda's Hadjod Tablets are made with 100% pure hadjod extract and are free from fillers or additives.
DOSAGE
1 to 2 tablets twice a day or as directed by the physician
Ingredients
Hadjod
Product details
We, humans, are made up of a number of bones, muscles, and tissues. It is surprising how many muscles work in tandem to do even the simplest tasks like picking up a glass from a table. Our body is the prime example of excellent coordination between one or more elements. Apart from bones and muscles, we also have joints. Joints connect two bones and enable flexible movements. It is because of joints that we are able to move our bodies the way we do. However, our bones, muscles, and joints are something that can cause a lot of pain to our bodies.
We all know that muscle pain is one of the worst aches that be caused to humans. To top that, we have joint pain. Not only is it extremely painful and numbing, but it also restricts our movements and every time we try to utilize the joint, it ends up hurting us. Thus, it is very essential to take good care of our joints and bones.
It does not take a lot of time for it to worsen and end up being weak and fragile. Luckily, for all of you, we present to you our BIOAYURVEDA Hadjod Tablet. This tablet is a unique combination of organic ingredients that help restore the strength of your bones and joints and also help them heal when injured. These also provide relief to the muscles in your body. When in pain, you should turn to Hadjod Tablet!
Benefits
BIOAYURVEDA Hadjod Tablet
BIOAYURVEDA Hadjod Tablet is a natural fusion of organic herbs, vitamins, and minerals that work together to provide relief in joint pain, muscle aches, and bones. It decreases the risk of fractures and is good for your muscles. It helps with the healing of joints and bones. It has great nutrition that helps increase bone mass. It also helps reduce swelling, pain, and inflammation. More so, it makes your joints more flexible. Additionally, it provides nourishment to your bones and joints as well.
Ayurvedic Formulation
Vegan Product
Organic Ingredients
No Side Effects
Ingredients
Hadjod, or Veldt Grape, is a plant that contains a lot of vitamins and minerals. It is used as an ingredient in dietary supplements. Hadjod is fairly common in Ayurvedic sciences and compositions. It is known to be quite effective in supporting the health of bones. It helps keep bones healthy and helps them heal when injured. Hadjod is also known to be quite handy in cases of fractures. Overall, it is an excellent dietary ingredient when it comes to anything relates to treating and healing the bones and joints in our bodies.


BIOAYURVEDA is a visionary holistic luxury brand in health and wellness offering completely natural and organic products.
Manufactured By:
Arganshe Private Limited
Address:
11/2, BADARPUR BORDER, Faridabad, Haryana, 121003