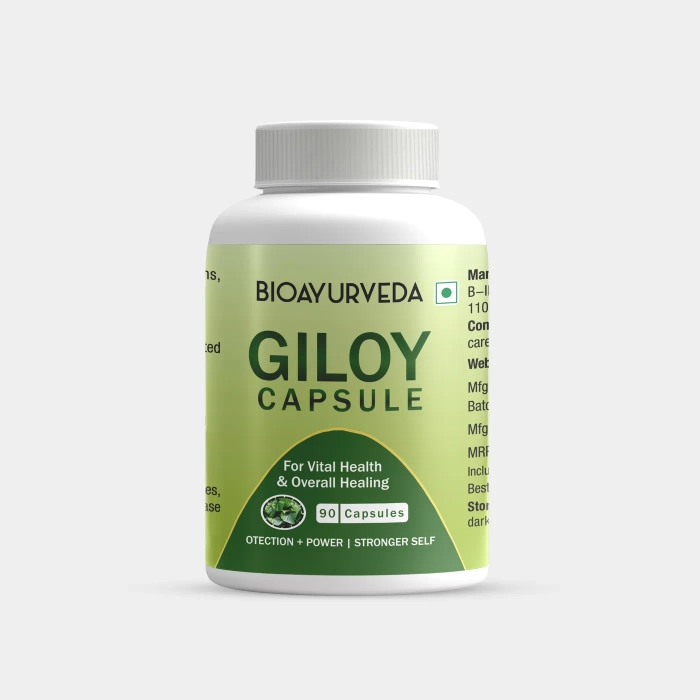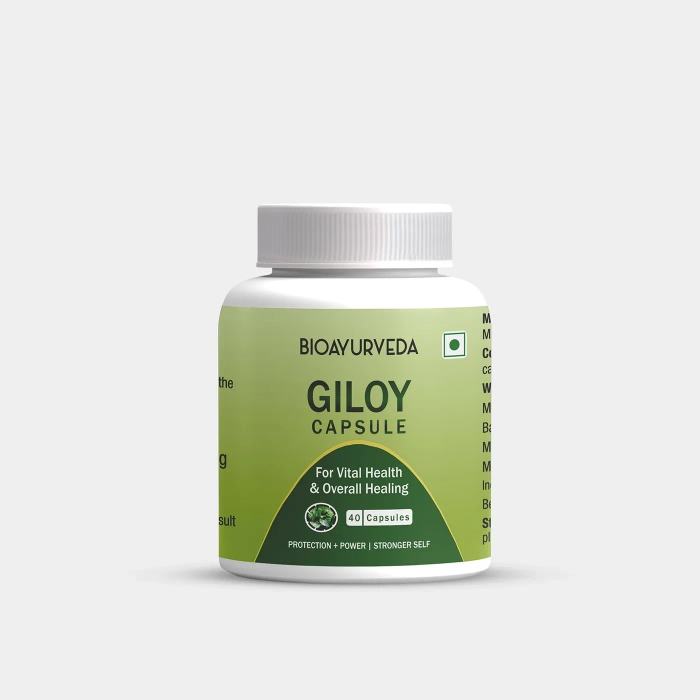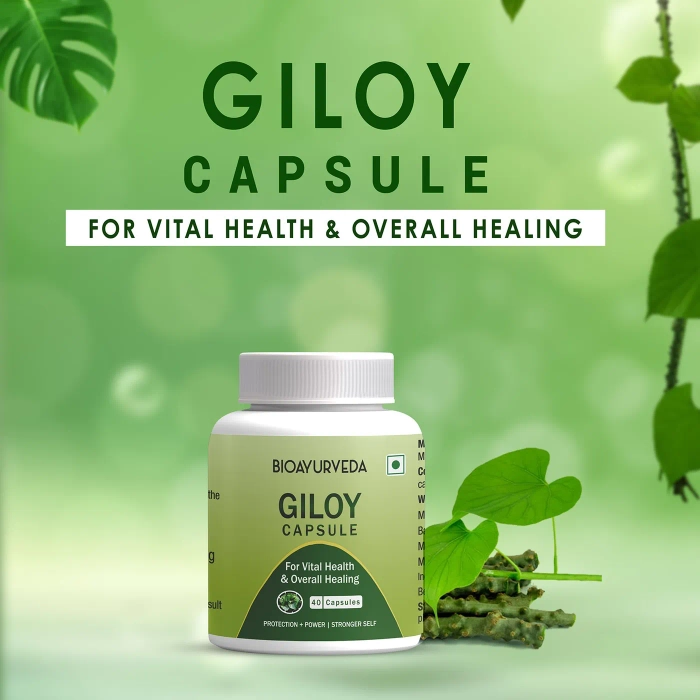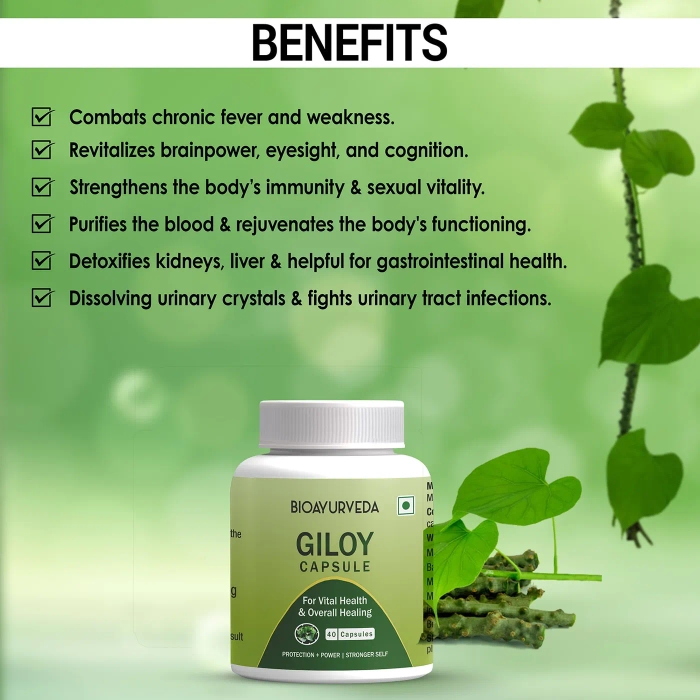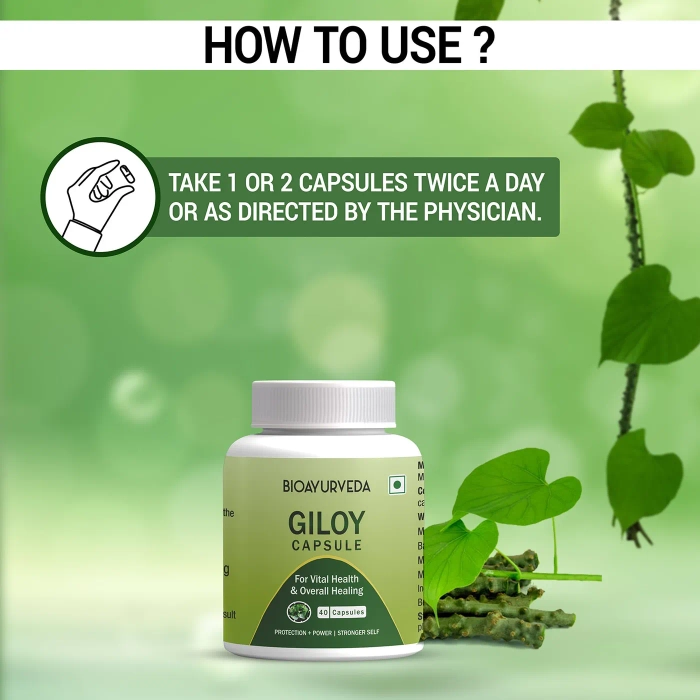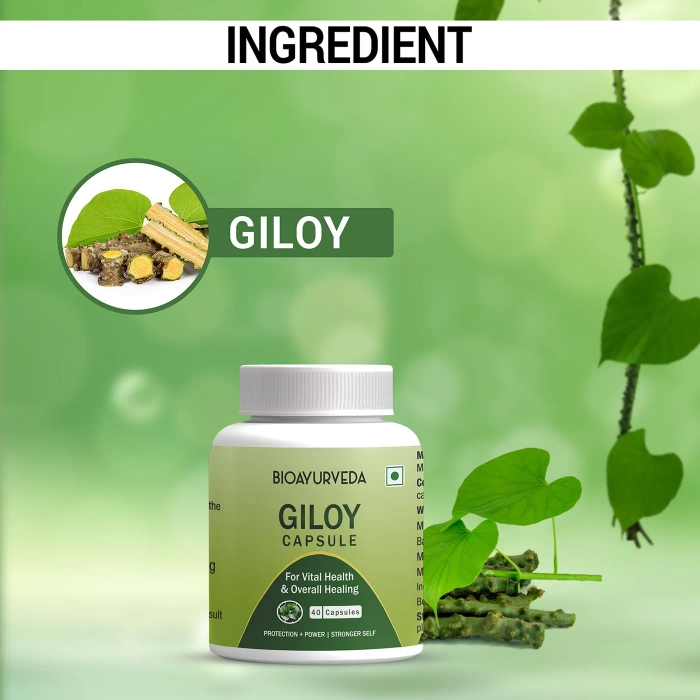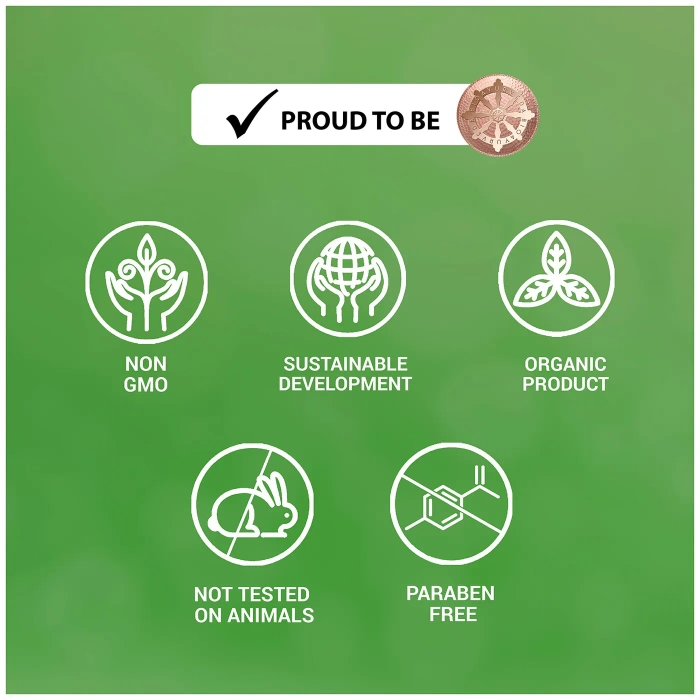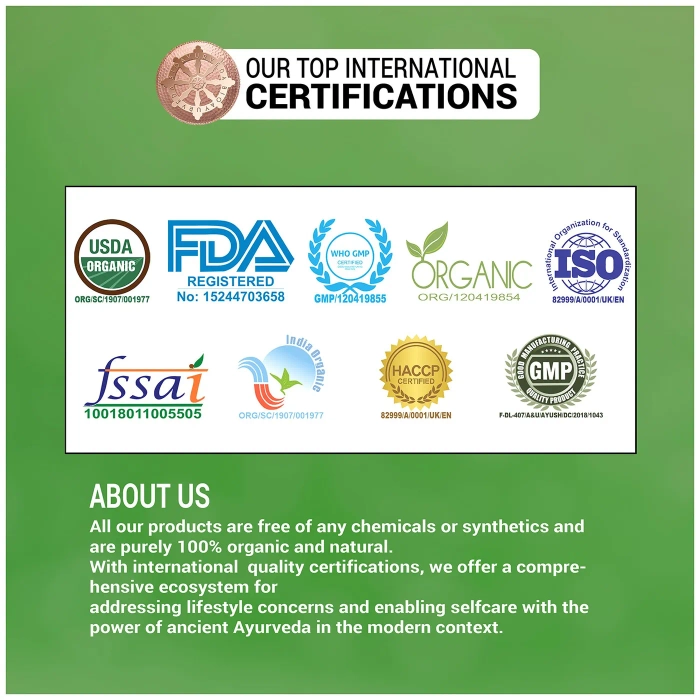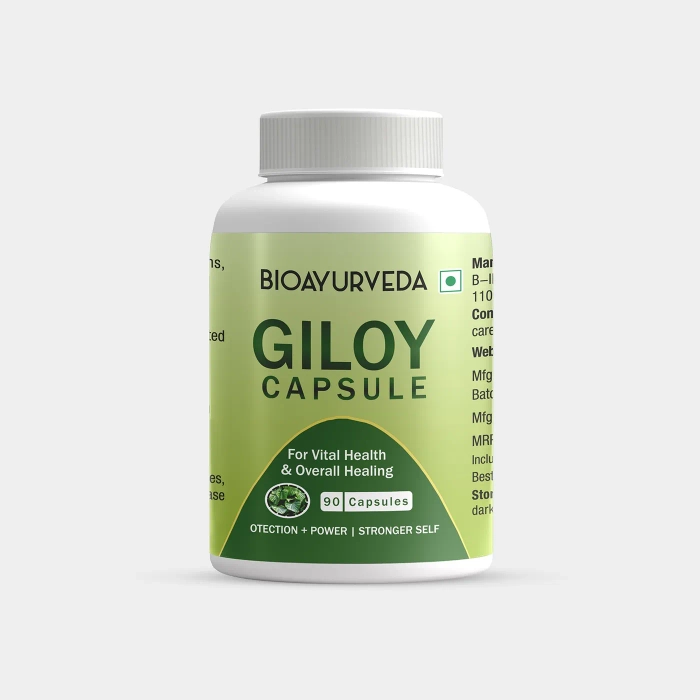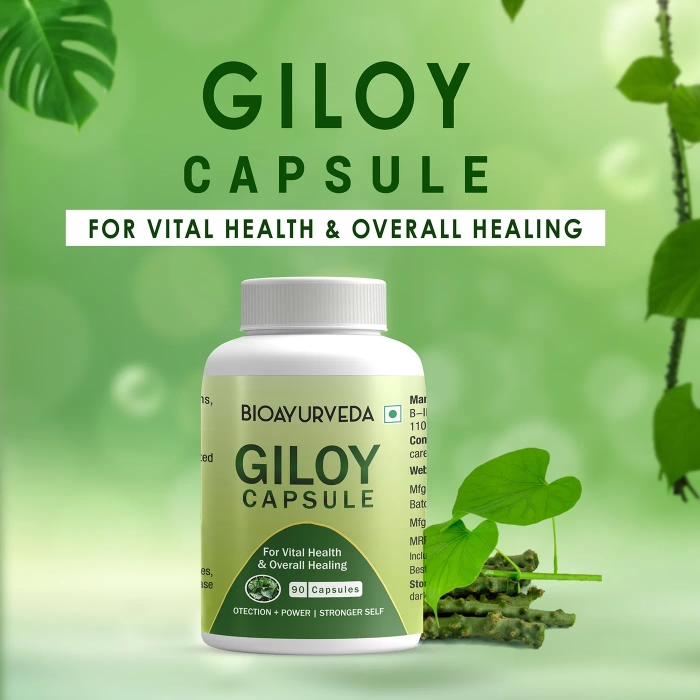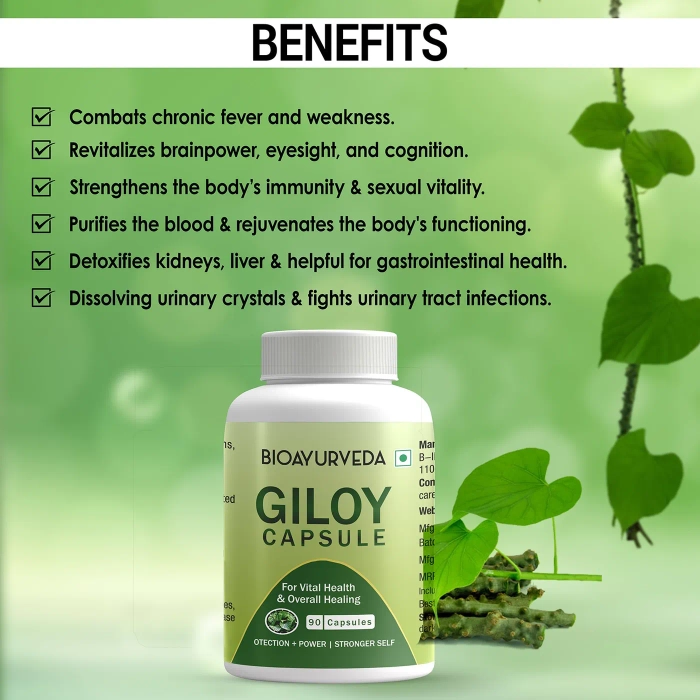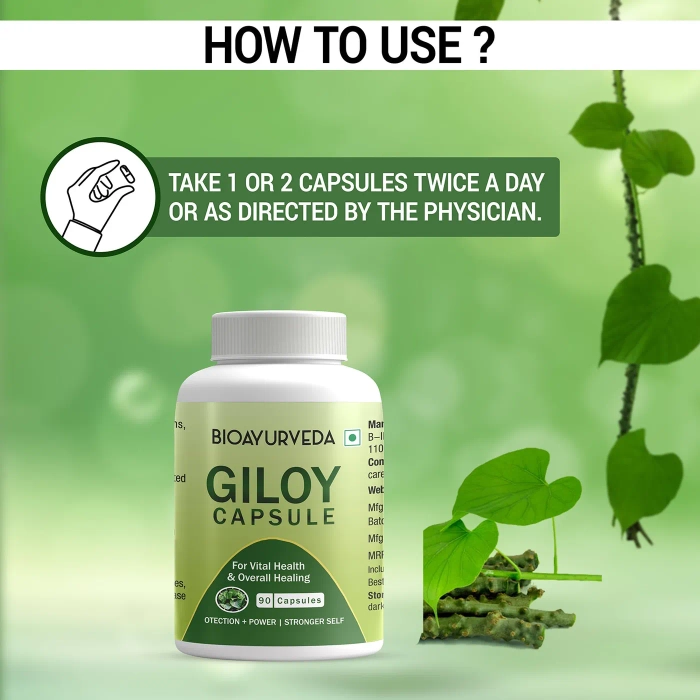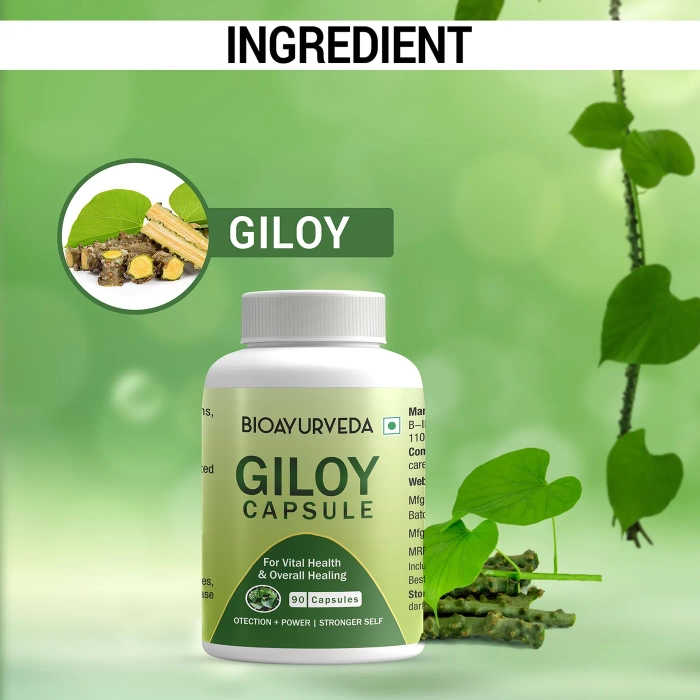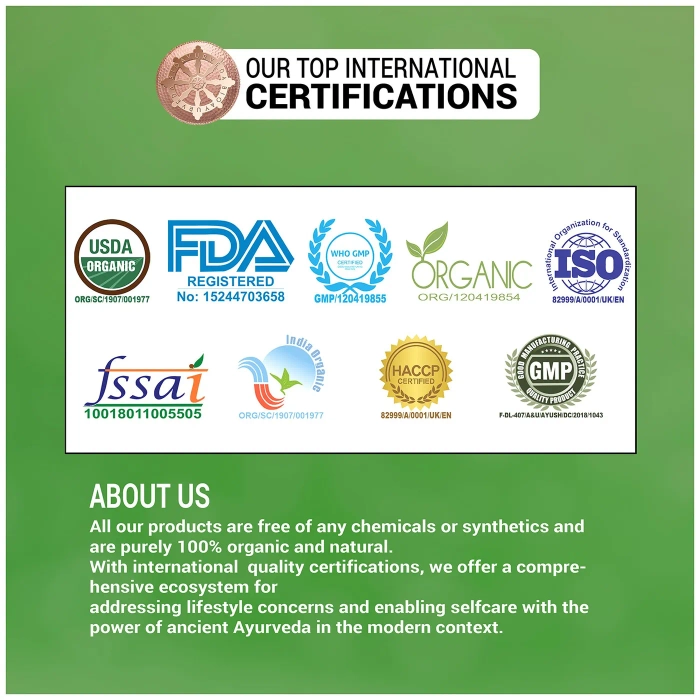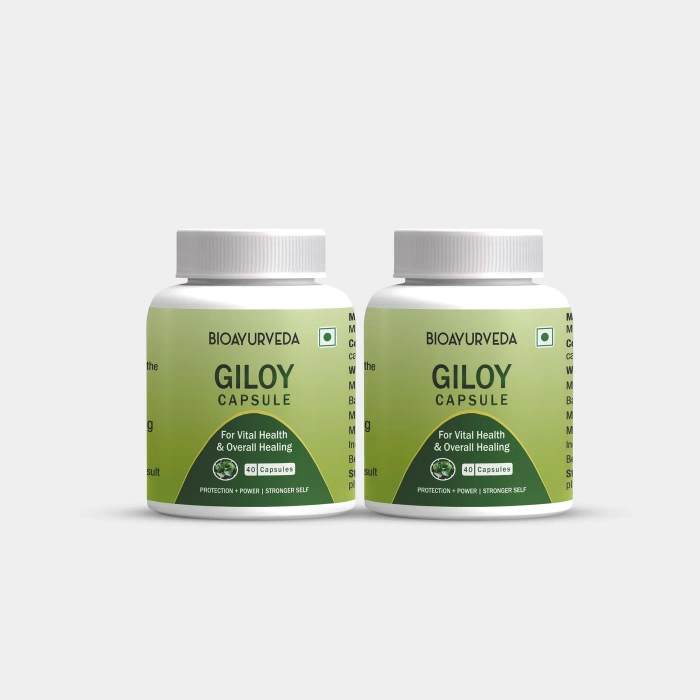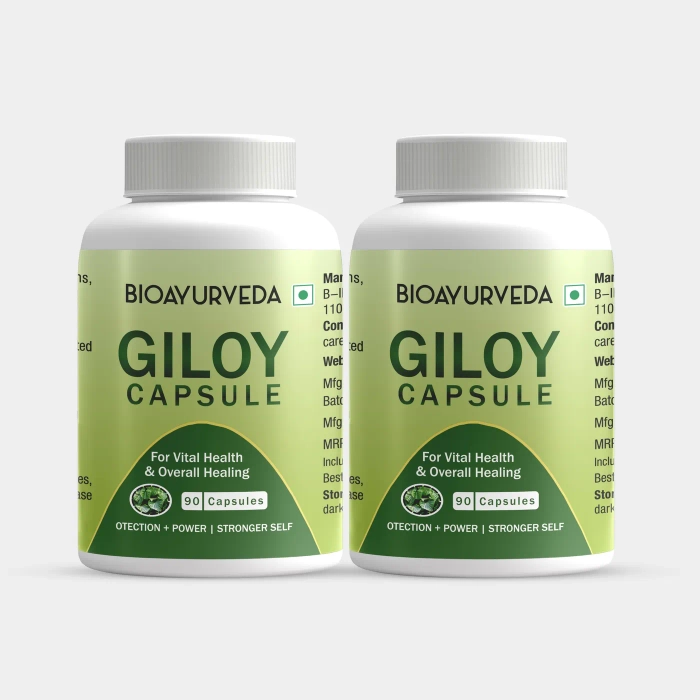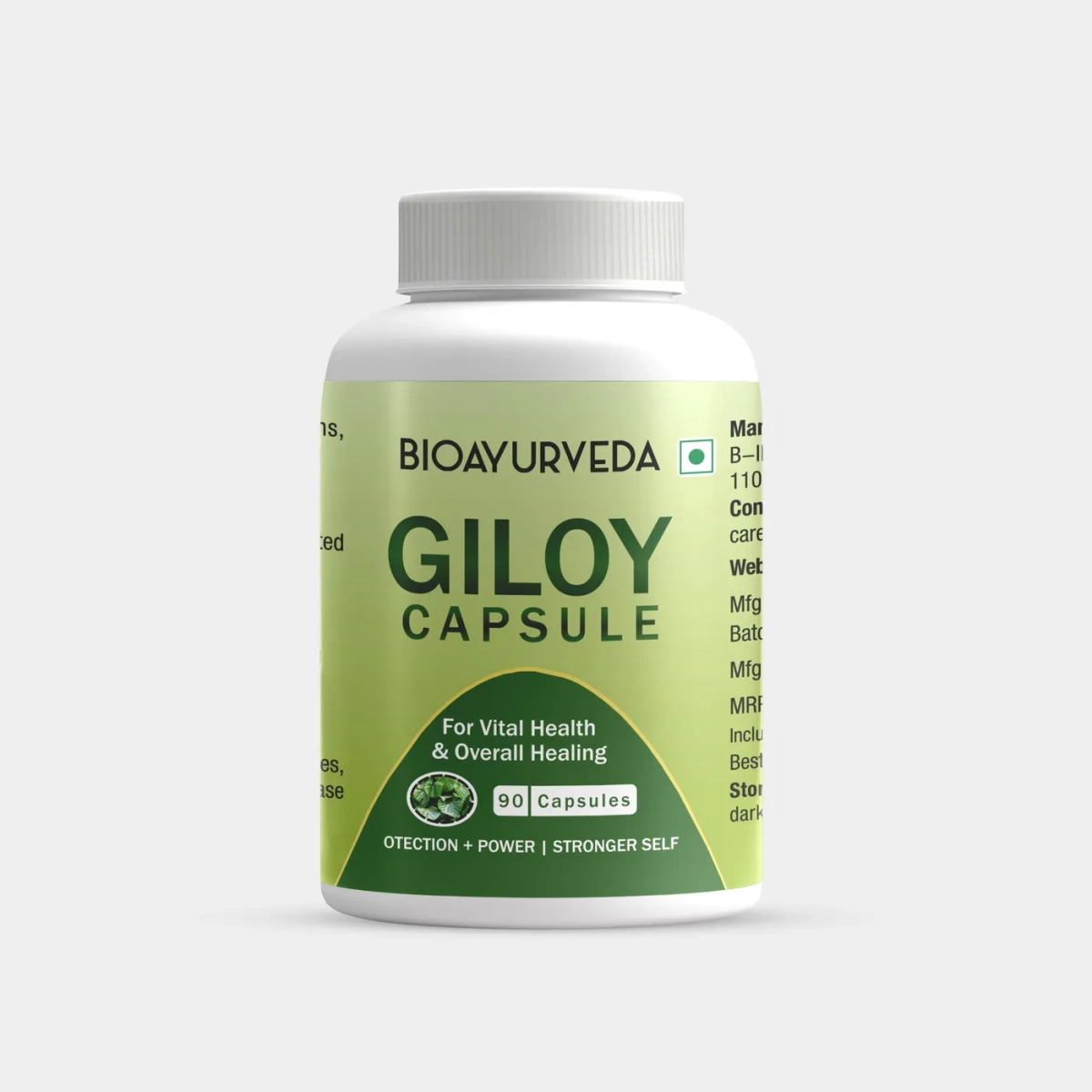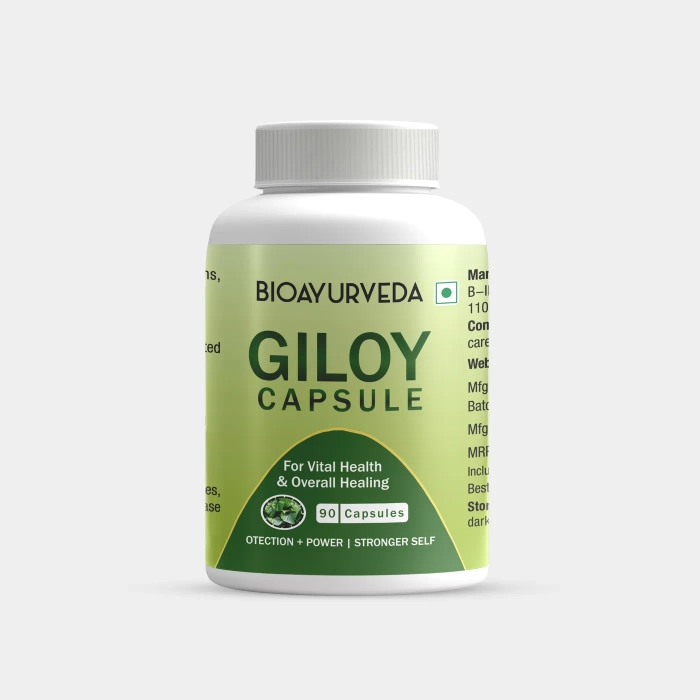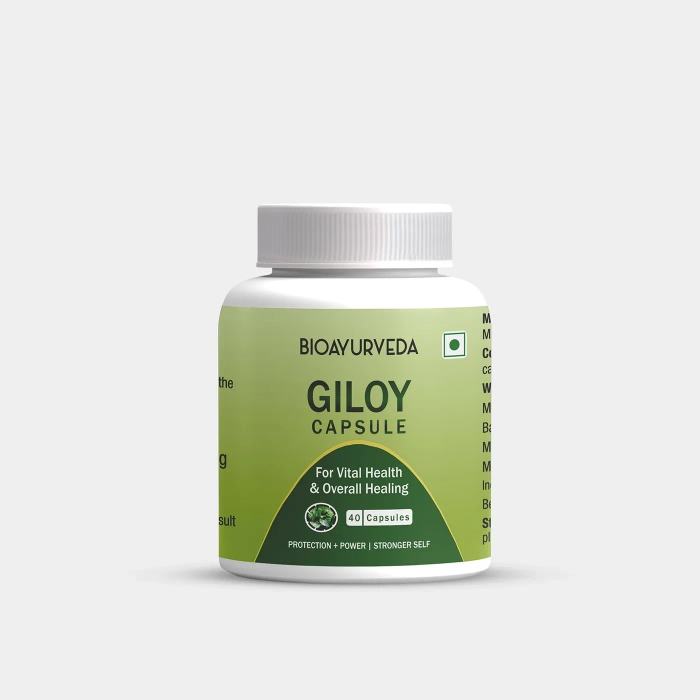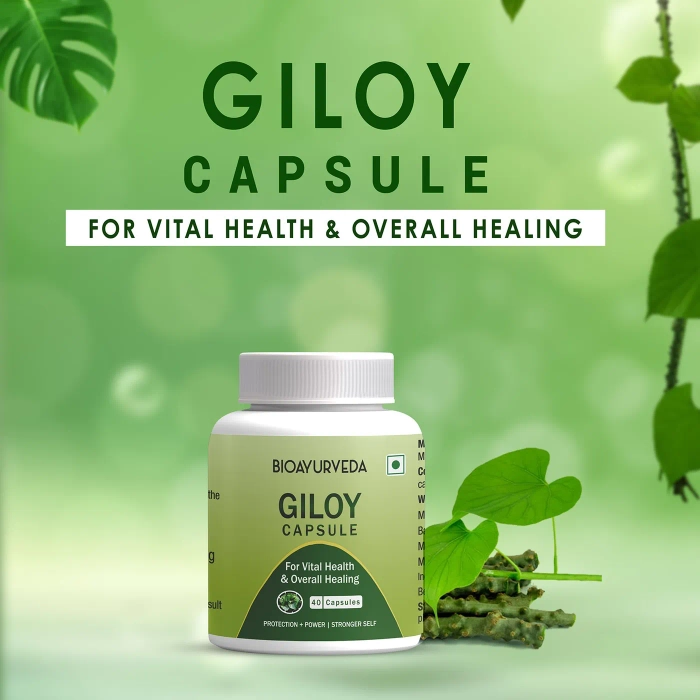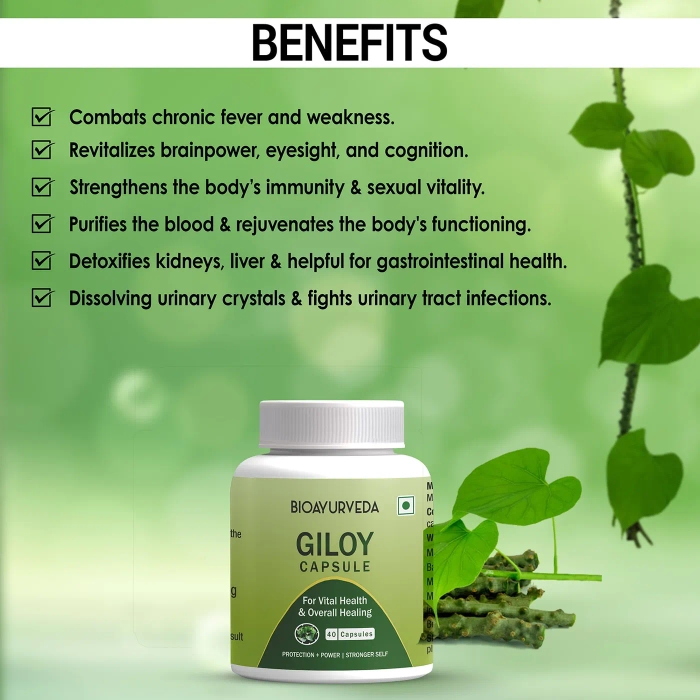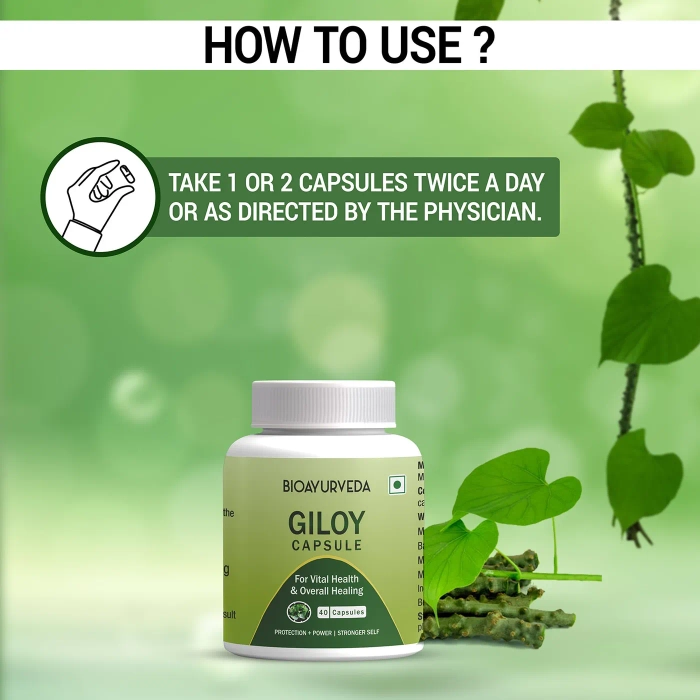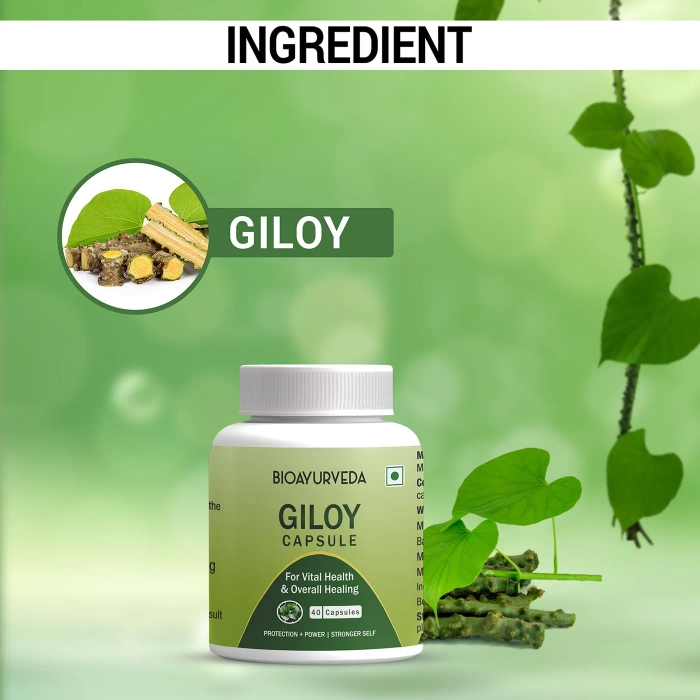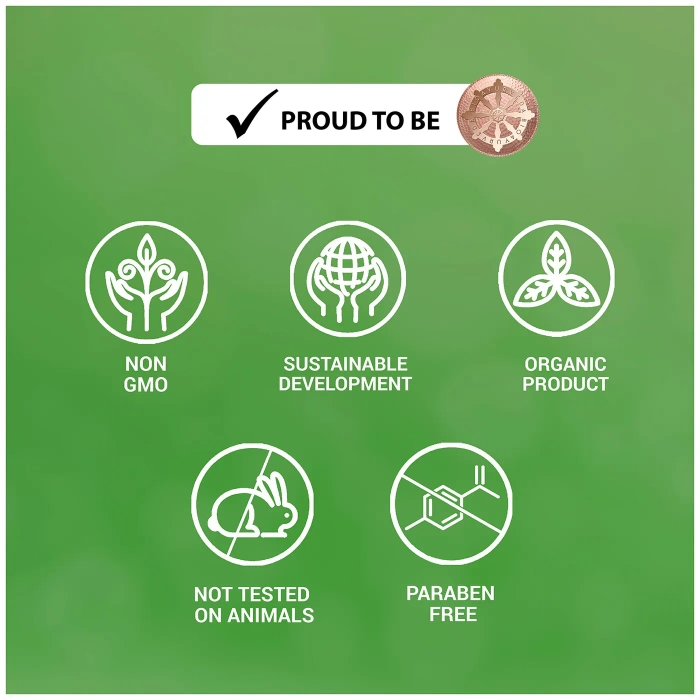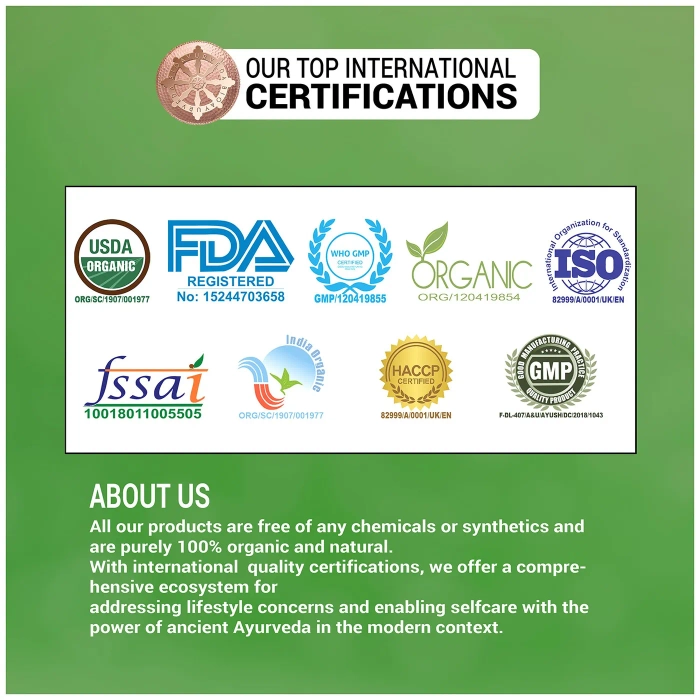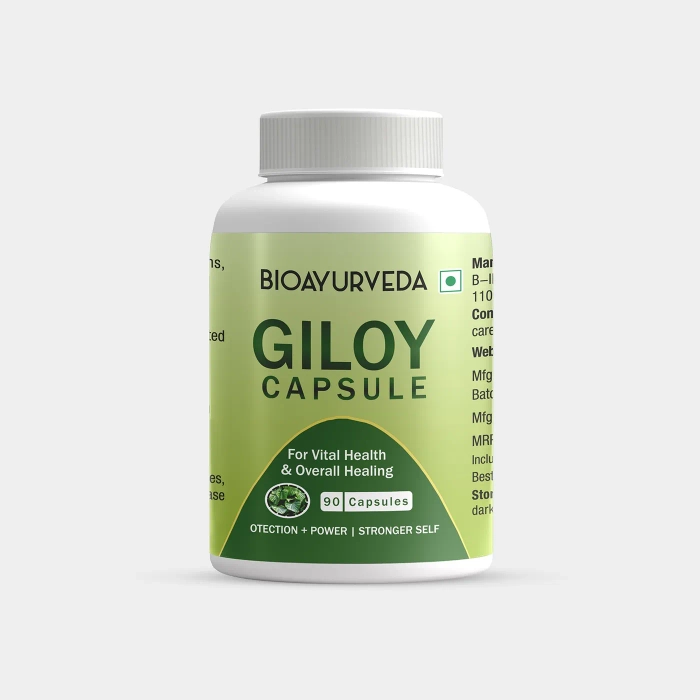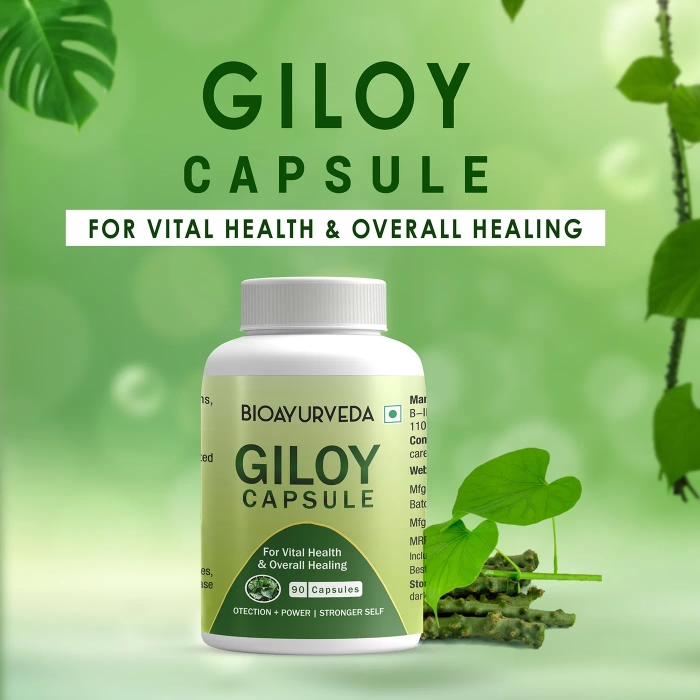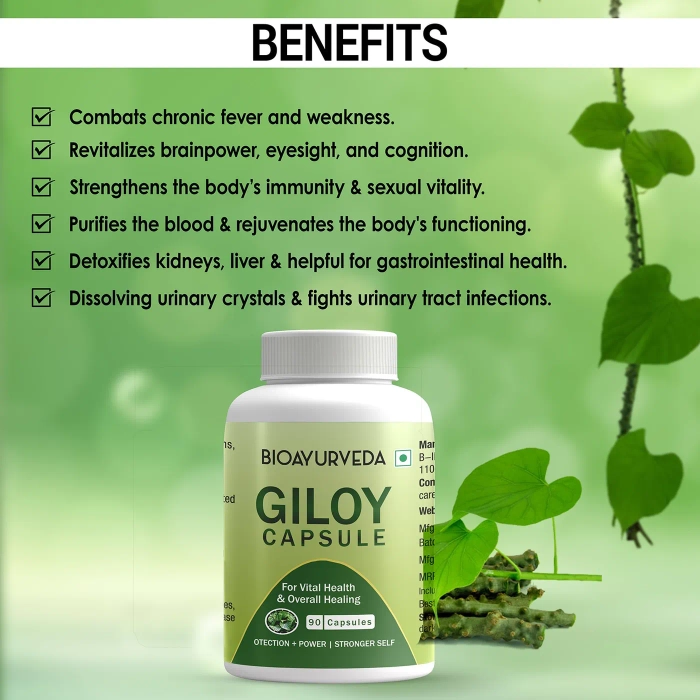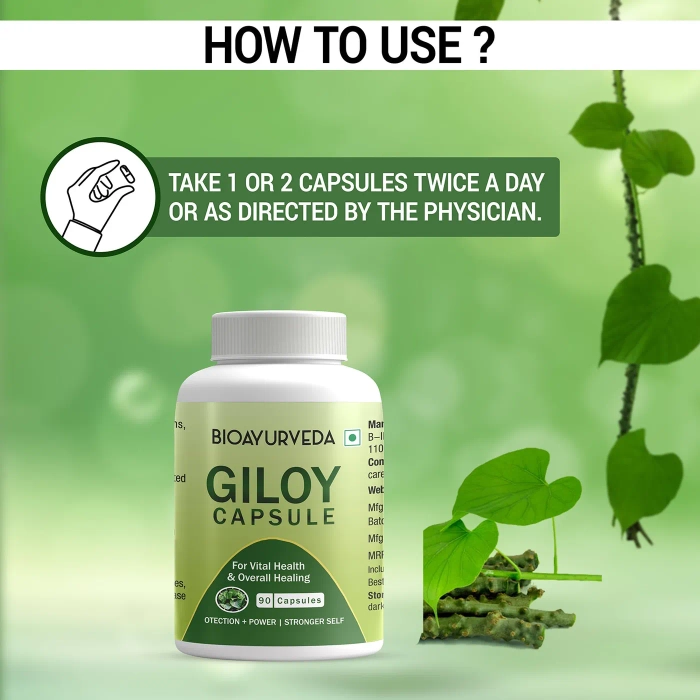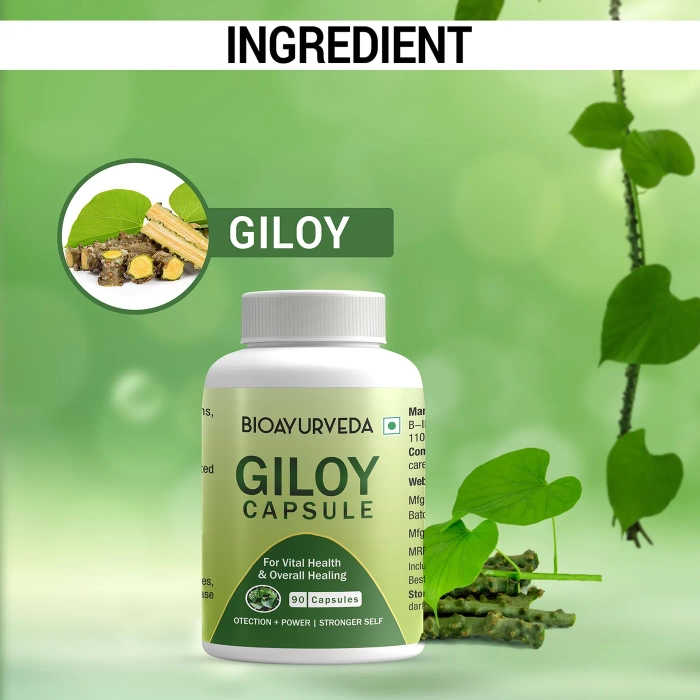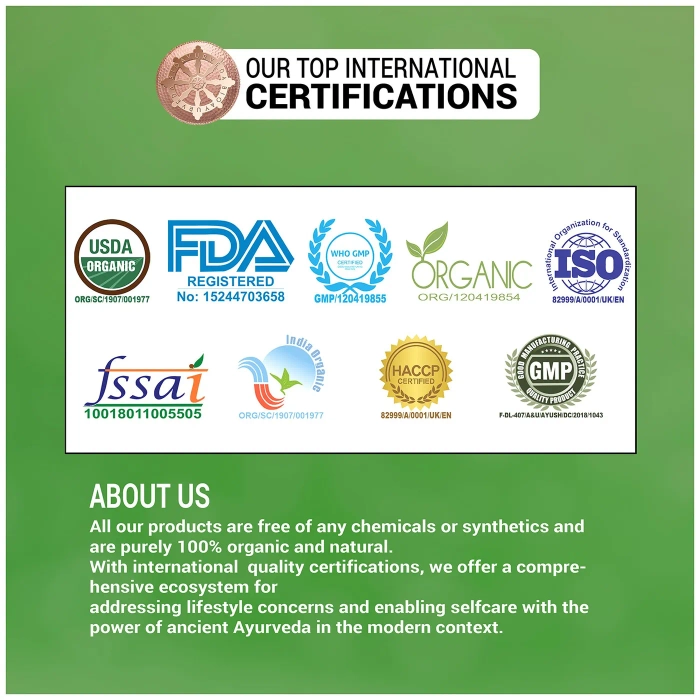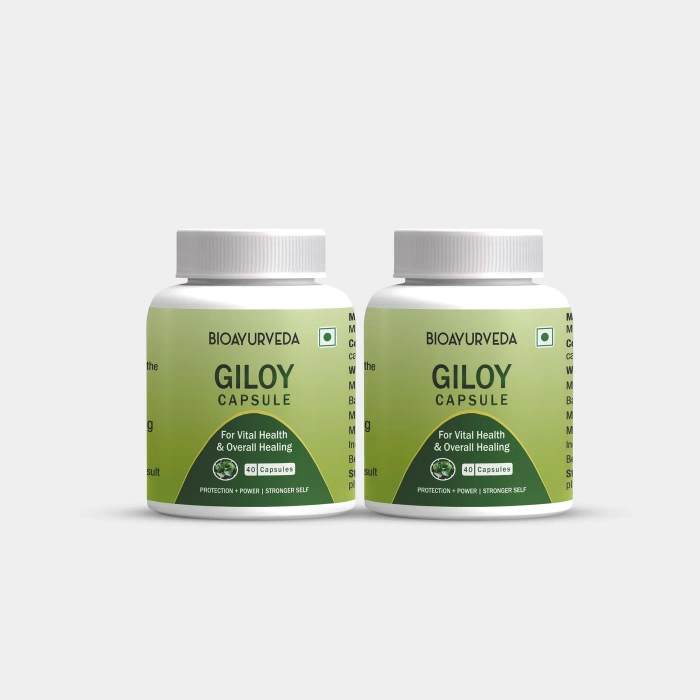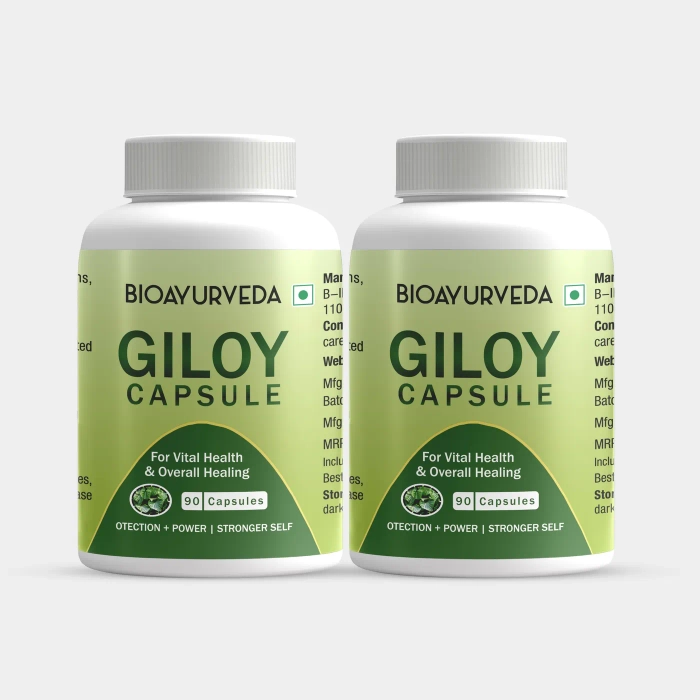 GILOY CAPSULE
Description
GILOY strengthens the body's immunity as well as sexual vitality. It fights free radicals, purifies the blood and rejuvenates the body's functioning. It combats chronic fever and weakness. A diuretic, it helps in dissolving urinary crystals and combats urinary tract infections. It detoxifies kidneys and liver. It is beneficial for gastro-intestinal health. A powerful anti-ageing tonic, it empowers sexual stamina, supports heart health, aids digestion, regulates blood pressure and reduces stress and anxiety. It helps in the management of diabetes as it reduces elevated levels of blood sugar. Rich in anti-oxidants, it revitalises brainpower, eyesight and cognition.
DOSAGE
1 or 2 Capsule twice a day or as directed by the physician.
Ingredients
Giloy
Product details
---
Immunity is our body's natural defense against disease and infection. It acts as a fortress, protecting our bodies from harmful pathogens and invaders that can make us sick. To keep our body's defenses strong and healthy, we need to adopt a healthy lifestyle. Eating a balanced diet that is rich in vitamins, minerals, and antioxidants can help to fortify our immune system. Exercise can increase the production of immune cells and improve their effectiveness. Sleep is crucial for immune function, and we should aim to get at least 7-8 hours of sleep every night to help our body recharge and repair. Stress can weaken our immune system, so it's important to find ways to manage the stress that work for us, such as practicing meditation or deep breathing. Drinking plenty of water and fluids can help to flush out toxins from our body and support immune function. By taking care of our immune system, we can help to prevent illness and stay healthy. Besides, there is one more thing that you can do: try out our BIOAYURVEDA Giloy Capsule.
It is made out of Giloy and is an incredibly supportive dietary supplement that increases the immunity of your body and improves your overall health. What's more, is that it is completely vegan and has no side effects. This makes it the perfect supplement to be included in your healthcare inventory!
BIOAYURVEDA Giloy Capsule
BIOAYURVEDA Giloy Capsule is an organic dietary supplement that is made out of Giloy, a medicinal herb. It improves the immunity of your body. More so, it helps you increase your resistance to infections. The ingredient out of which it is made has been known to treat fever, diarrhea, and dysentery. It also has anti-inflammatory and antioxidant properties.
Benefits
Ayurvedic Formulation
Completely Vegan
No Chemicals or Synthetics
Organic Ingredients
No Side Effects
Ingredients
Giloy is an herb that has been used in Ayurvedic medicine for centuries. It is known for its numerous health benefits, including boosting immunity, improving digestion, and reducing inflammation. Giloy is also believed to have antioxidant properties and may help to lower blood sugar levels. Additionally, it may help to improve liver function and promote healthy skin. Overall, including Giloy in your diet or taking it as a dietary supplement can be a great way to support your overall health and well-being.
Benefits


BIOAYURVEDA is a visionary holistic luxury brand in health and wellness offering completely natural and organic products.
Manufactured By:
Arganshe Private Limited
Address:
11/2, BADARPUR BORDER, Faridabad, Haryana, 121003