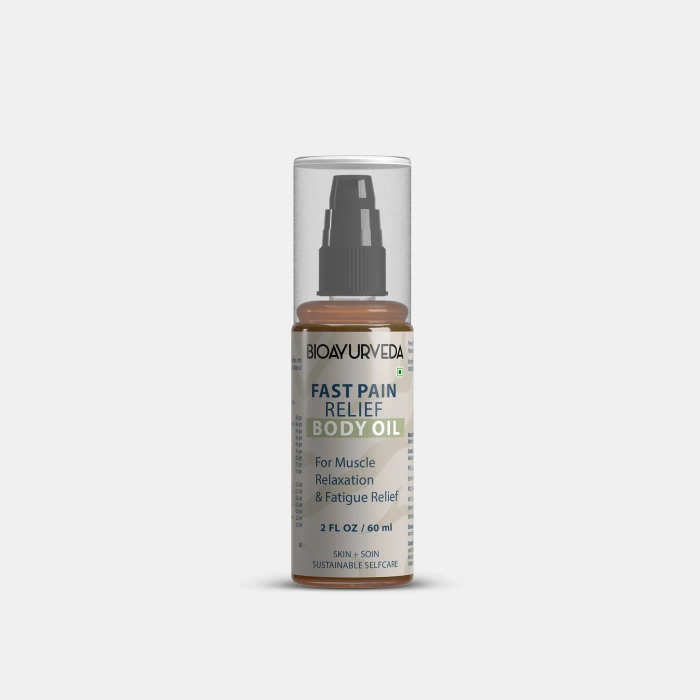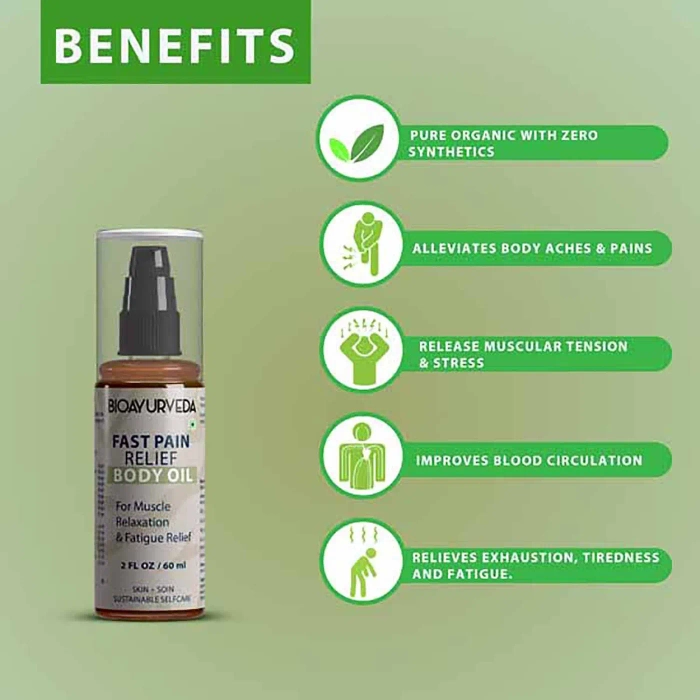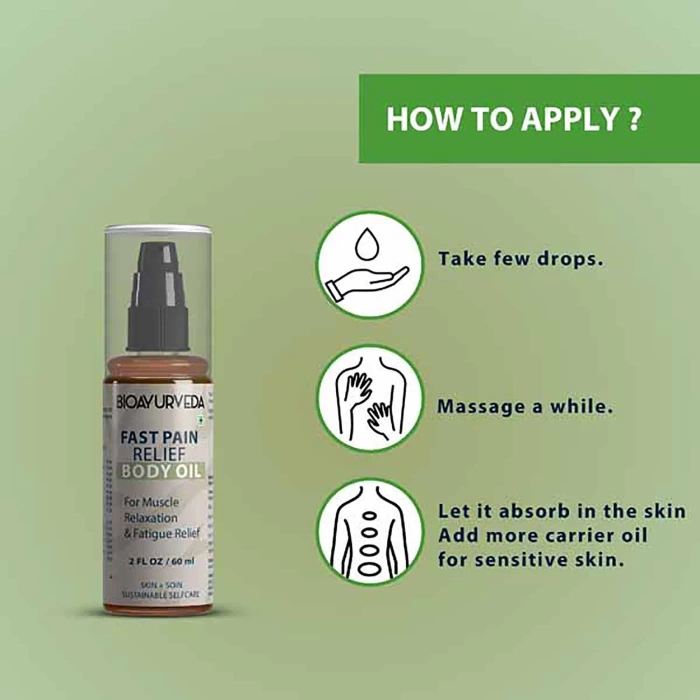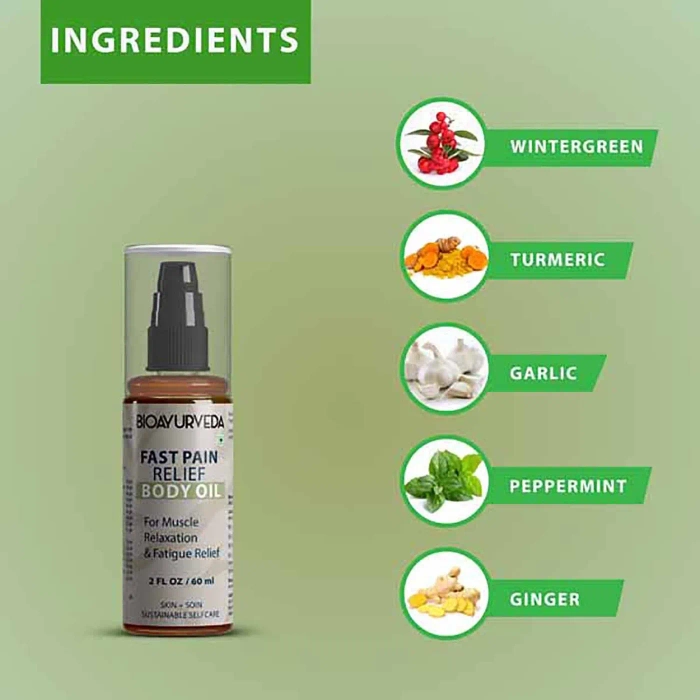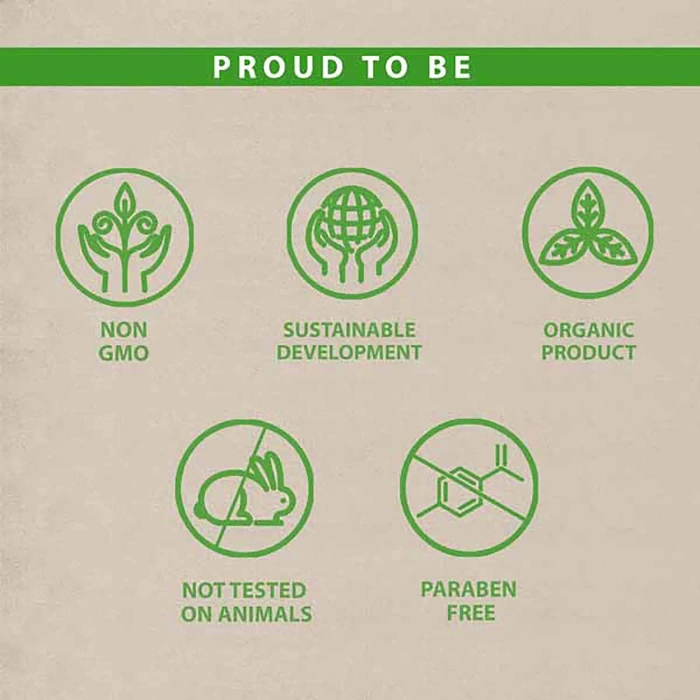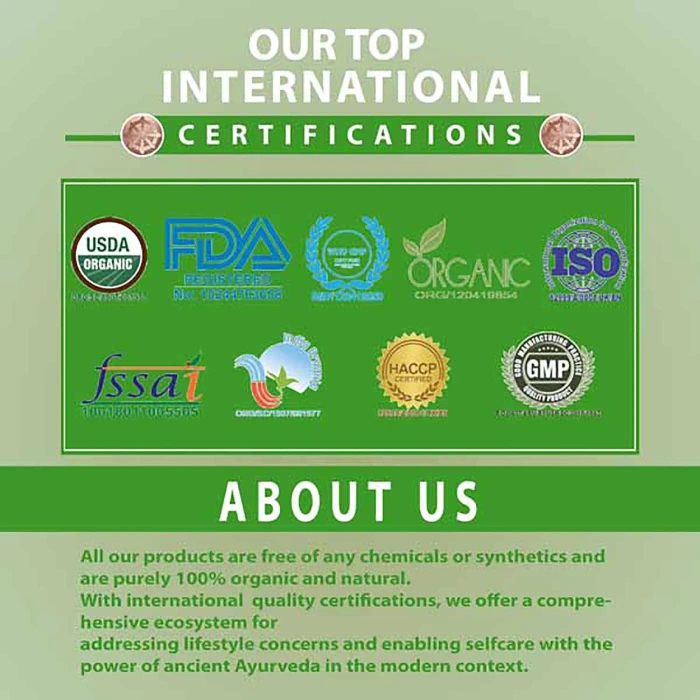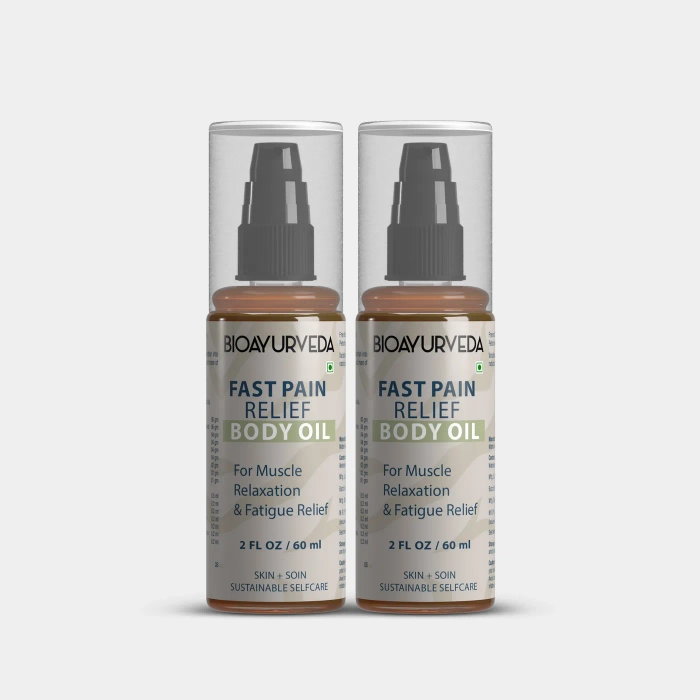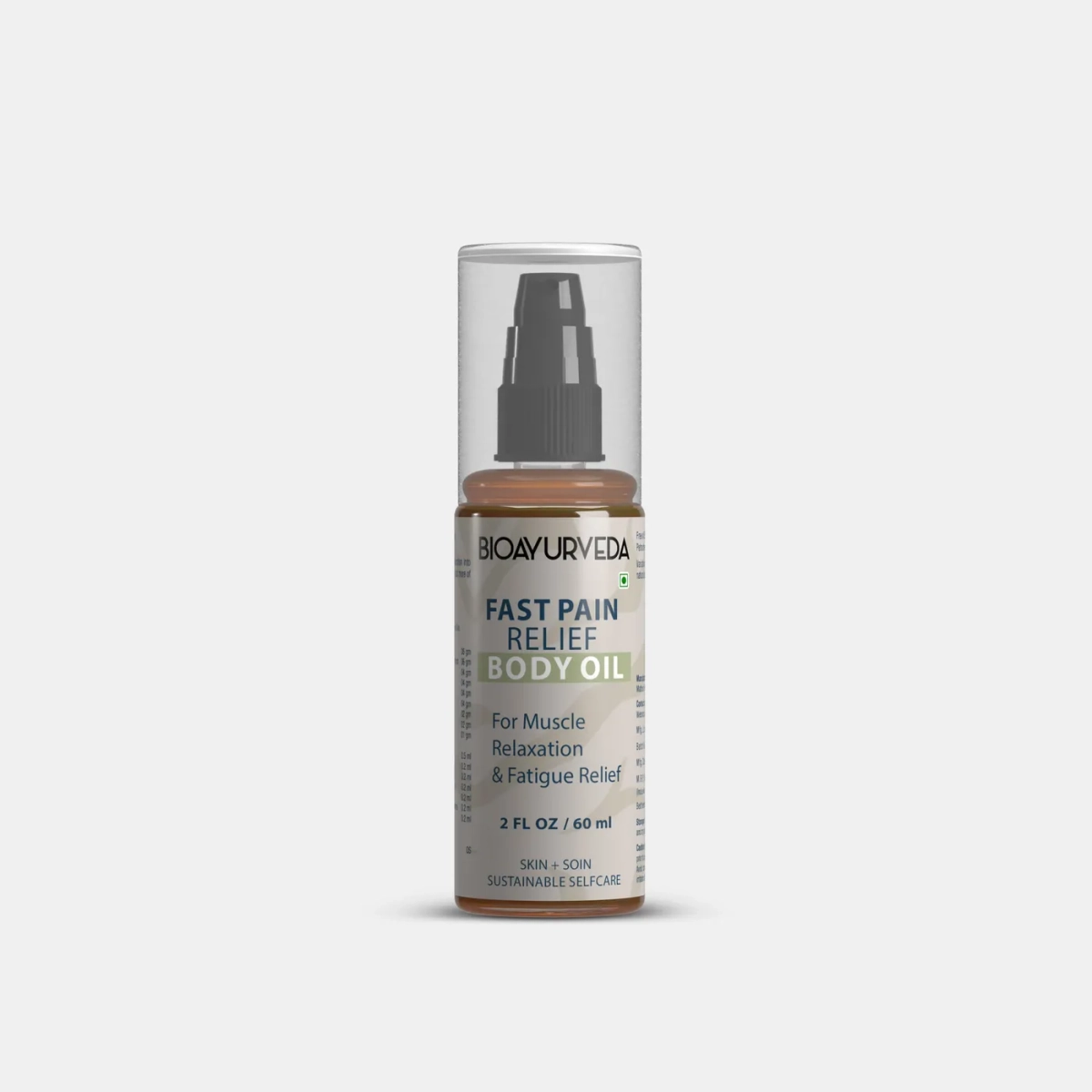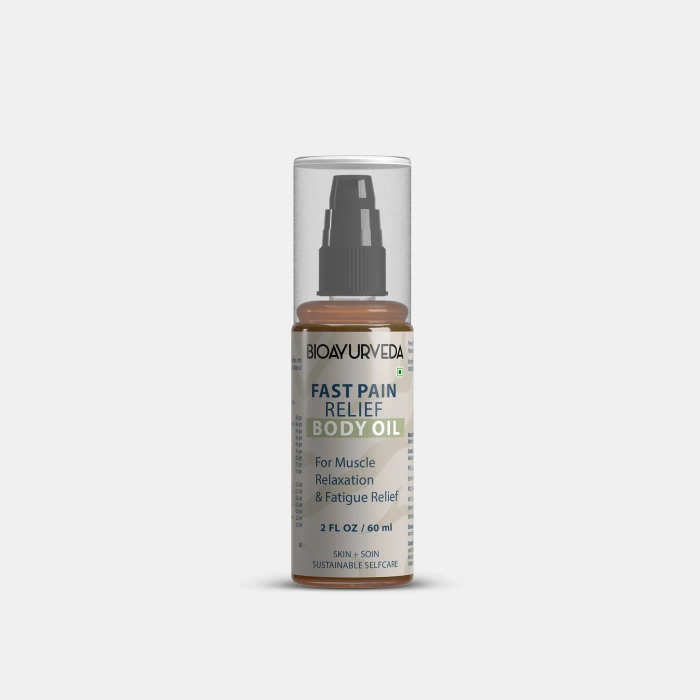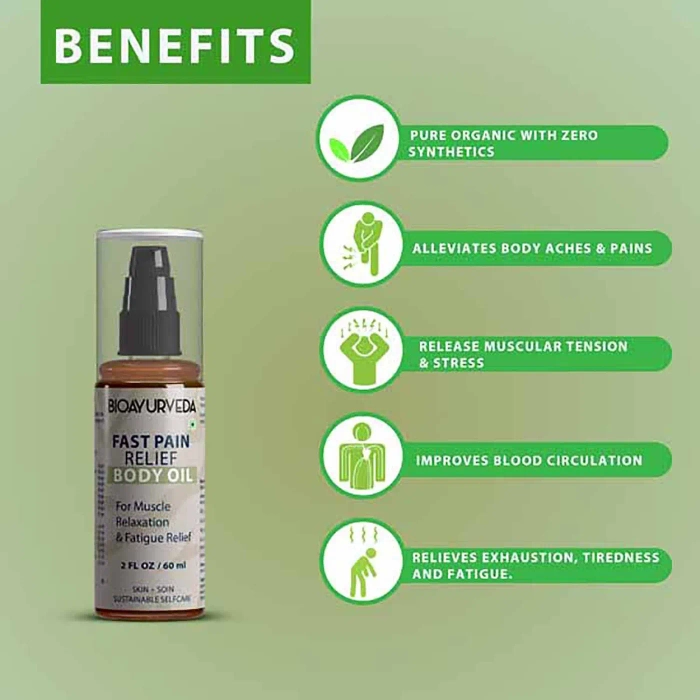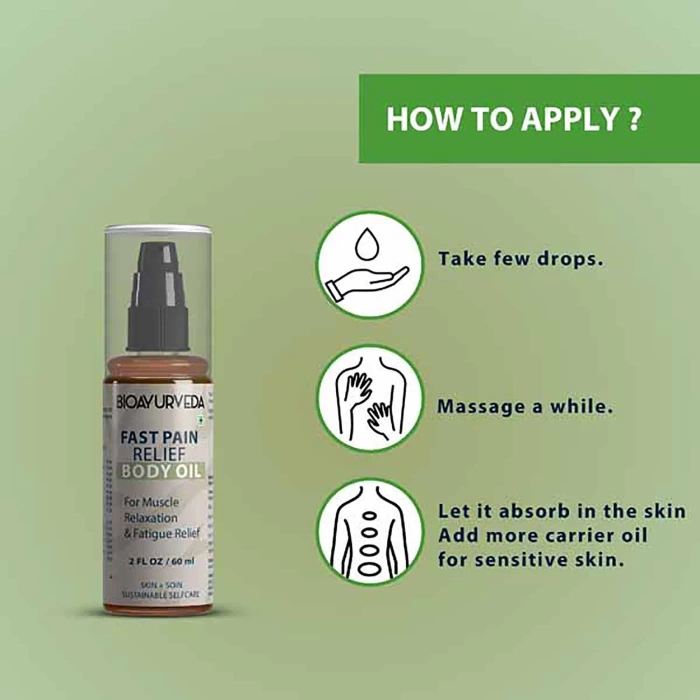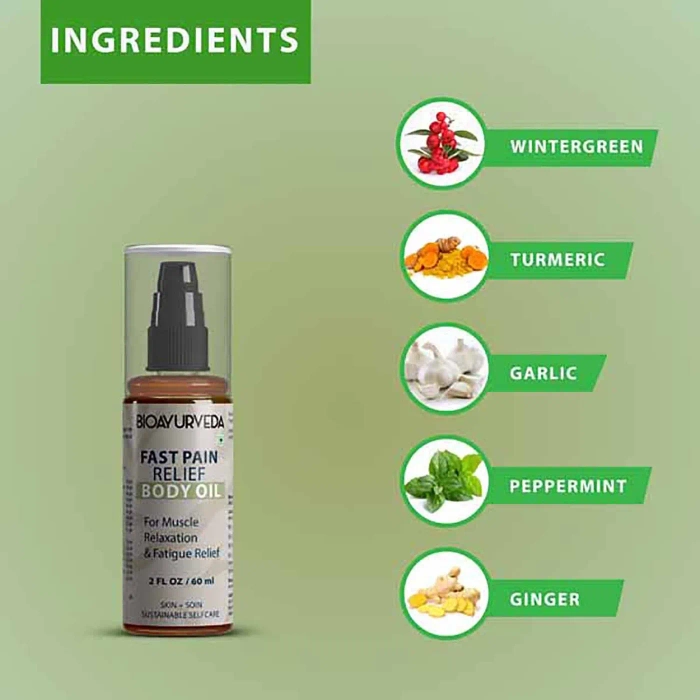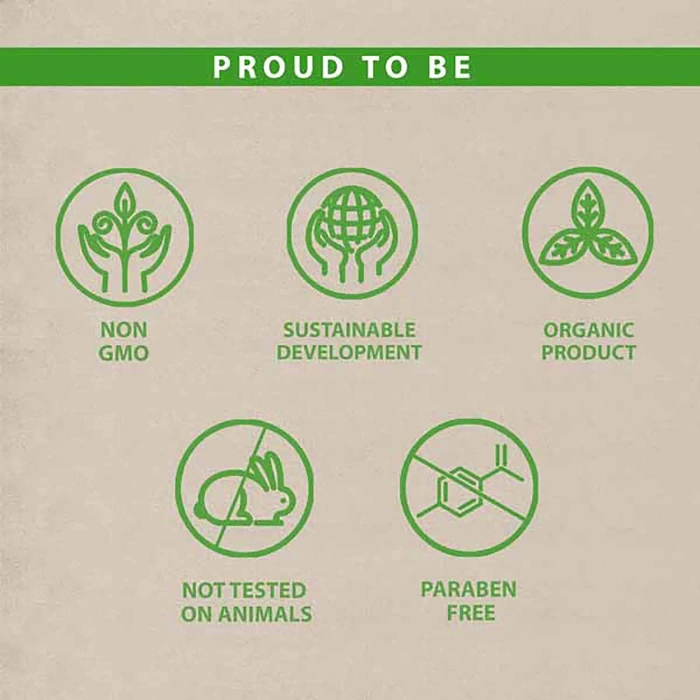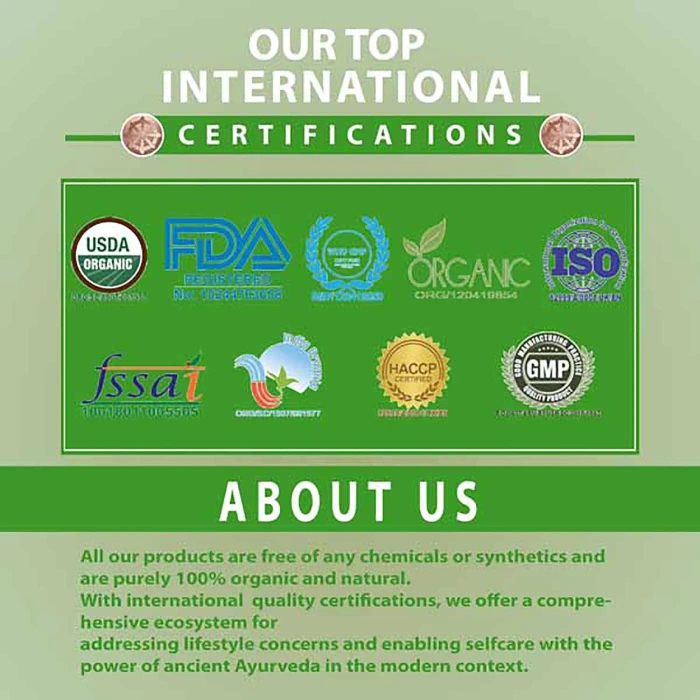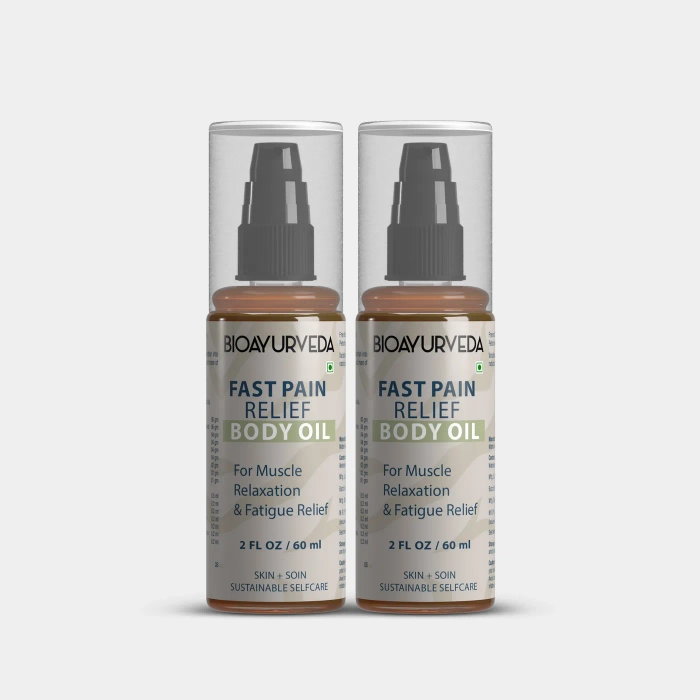 FAST PAIN RELIEF BODY OIL
Description
FAST PAIN RELIEF BODY OIL is a unique blend of organic herbs, along with vital essential & natural oils that is formulated for alleviating all types of body aches and pains and inducing relaxation. Anti-inflammatory, it releases muscular tension and stress. Revitalising and healing, it stimulates blood circulation and removal of toxins. It curbs swelling and soreness, and gives quick relief in case of exhaustion, tiredness and fatigue.
HOW TO APPLY
Massage awhile for absorption into the skin. For sensitive skin, you can also add more of the carrier oil.
Ingredients
Nirgundi, Dashmool, Adrak, Haldi, Rasna, Lahsun, Salakki, Bala, Cheed Oil, Gandhapura Oil, Nilgiri Oil, Flax Seed Oil, Ajwain Oil, Pudina Oil, Kapur Oil, Erand Oil
Product details
---
Pain is a feeling that is central to the human body. As the counterpart of happiness and relief, pain is a disturbing and equally irritating feeling that nobody wants to experience. And the worst part about all of this is that it strikes us in many ways. For some, physical pain can be quite excruciating and for others, it can be emotional pain and distress that causes them the most harm. However, one can agree with the fact that physical pain can limit our day-to-day activities to a much larger extent. Plus, it is quite annoying to experience pain on a frequent basis. Sometimes, it can be very difficult to ease pain or get rid of it. Thus, to make getting rid of pain a little easier for all of you, we present to you our BIOAYURVEDA Fast Pain Relief Body Oil. It is an organic and natural body oil made of pure and healthy minerals and vitamins.
Fast Pain Relief Body Oil helps you avoid and drive away all different sorts of body aches, stress, and pain-inducing feelings. It provides your body with much-needed relaxation and makes it heal itself using natural means. It eases muscular tension and revitalizes your body. It also helps with curbing swelling and provides relief when you feel exhausted, fatigued, or tired in general. That is why you should always have this body oil with you so that you never have to undergo that feeling ever again!
BIOAYURVEDA Fast Pain Relief Body Oil
BIOAYURVEDA Fast Pain Relief Body Oil is an organic fusion of oils, minerals, and herbs that help your body get rid of body aches, stress, and tiredness. With the help of its natural ingredients, it alleviates muscular tension and revitalizes your entire body. It relaxes your body and can also reduce swelling. Additionally, it improves blood circulation and assists in the removal of toxins.
Say Goodbye to Pain with the Power of Organic Ingredients
Natural Ingredients
No Side Effects
Ayurvedic Formulation
Long-Lasting Effects
For All Genders
Benefits
Ingredients


BIOAYURVEDA is a visionary holistic luxury brand in health and wellness offering completely natural and organic products.
Manufactured By:
Arganshe Private Limited
Address:
11/2, BADARPUR BORDER, Faridabad, Haryana, 121003