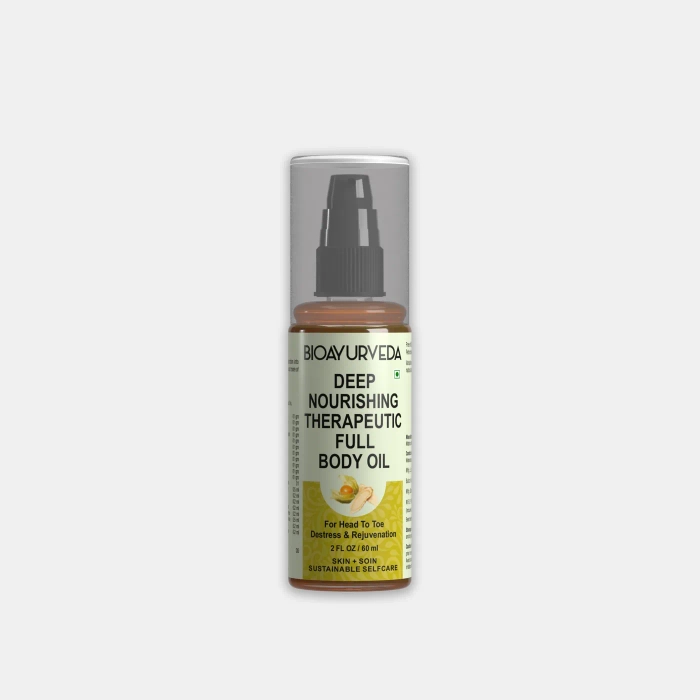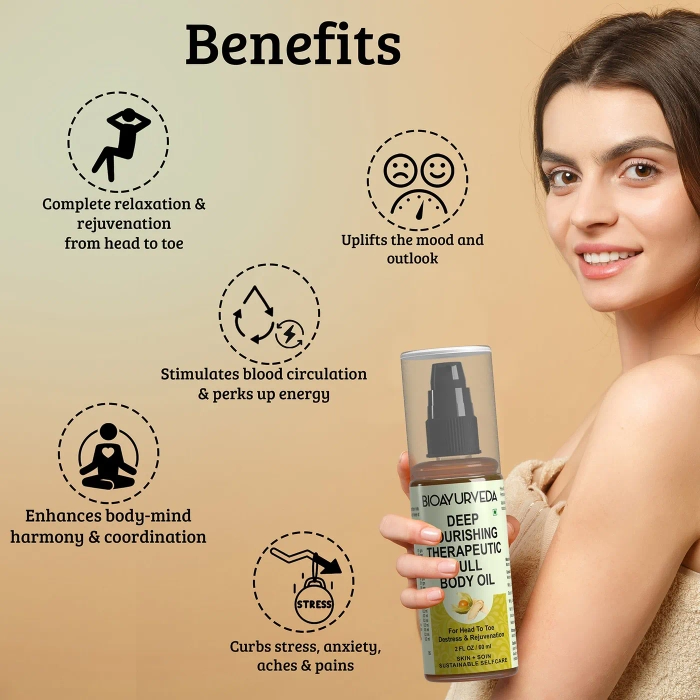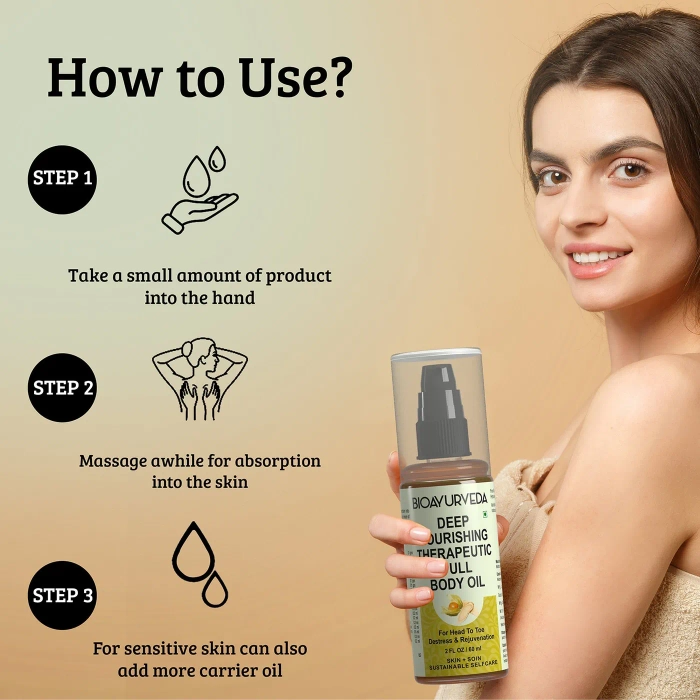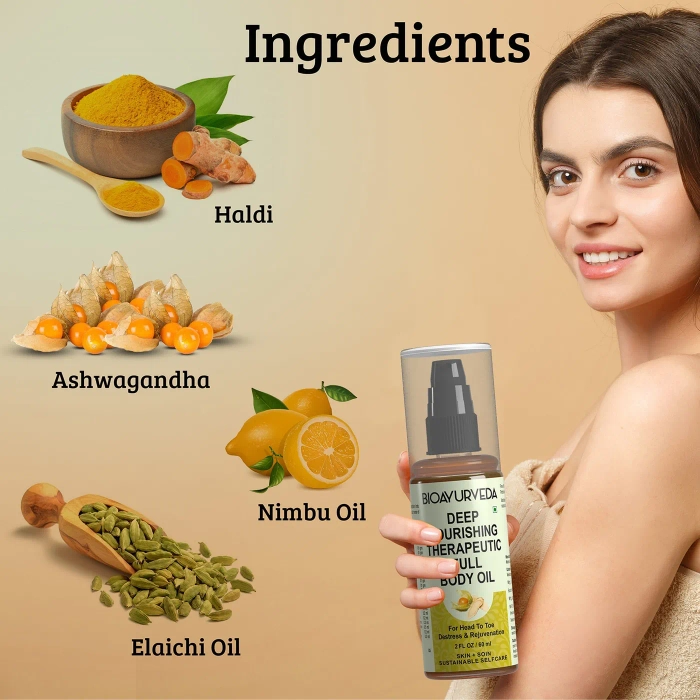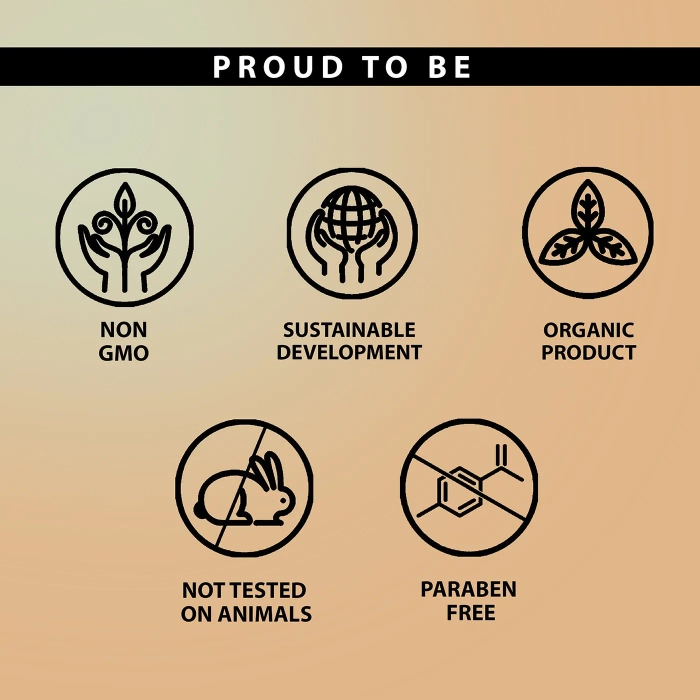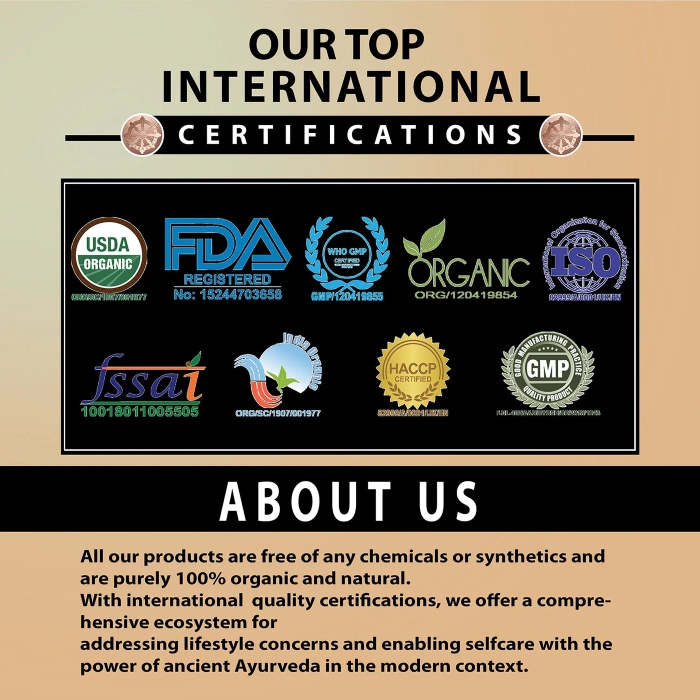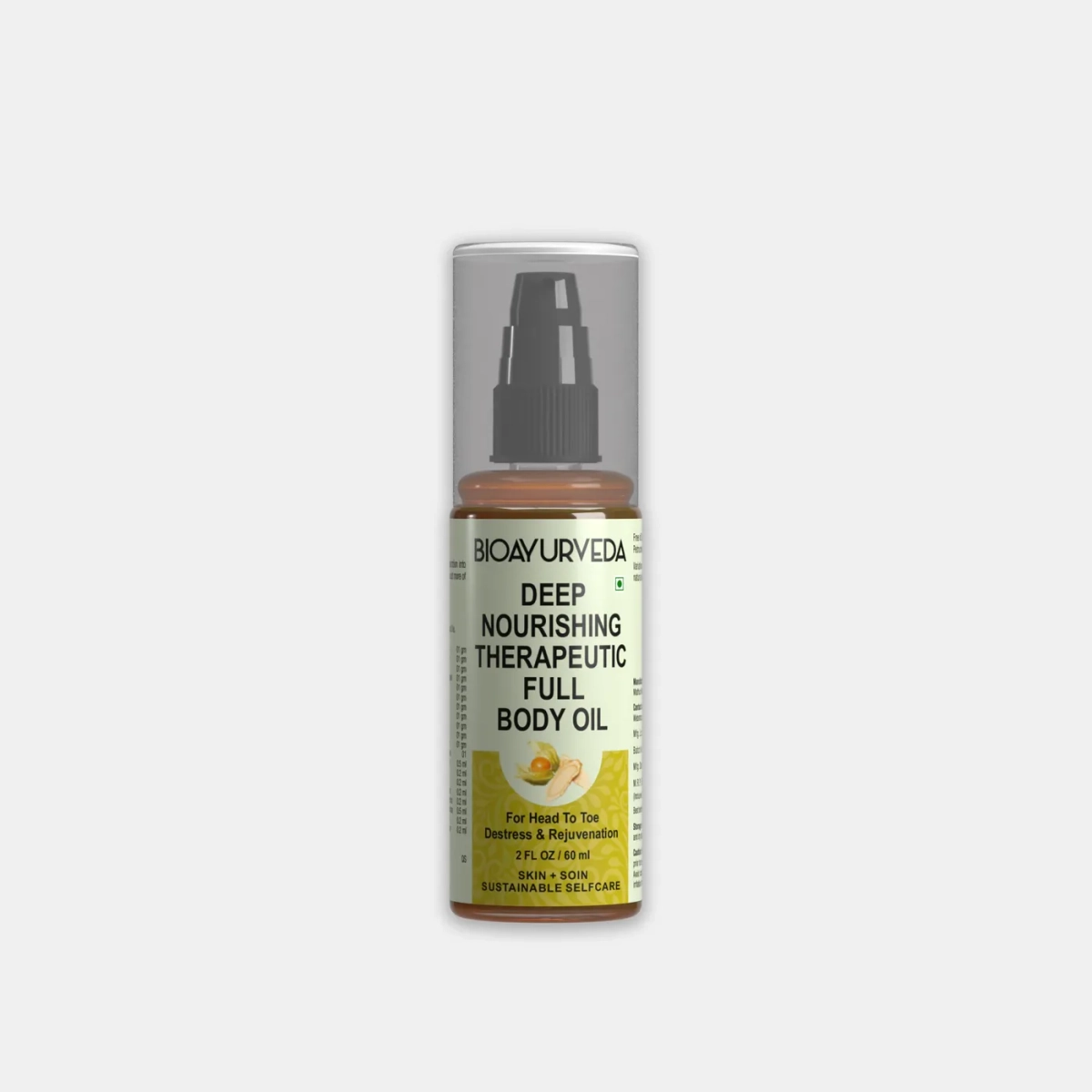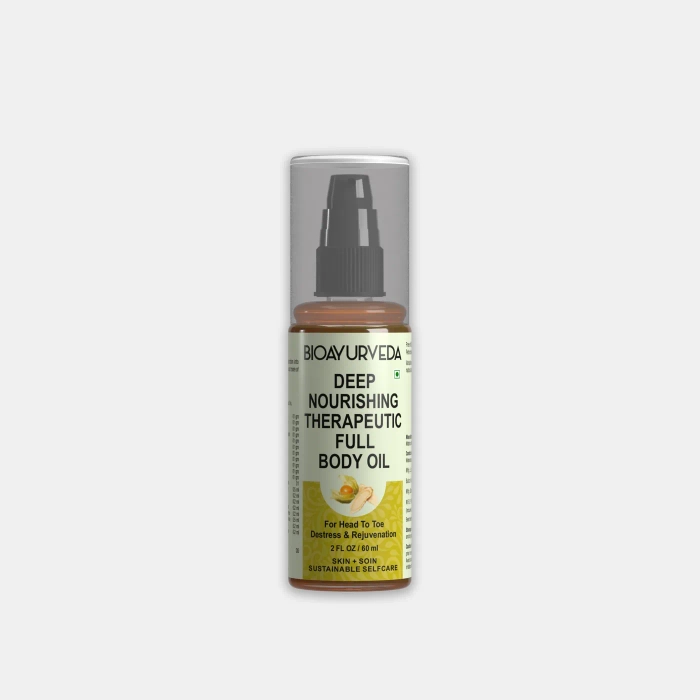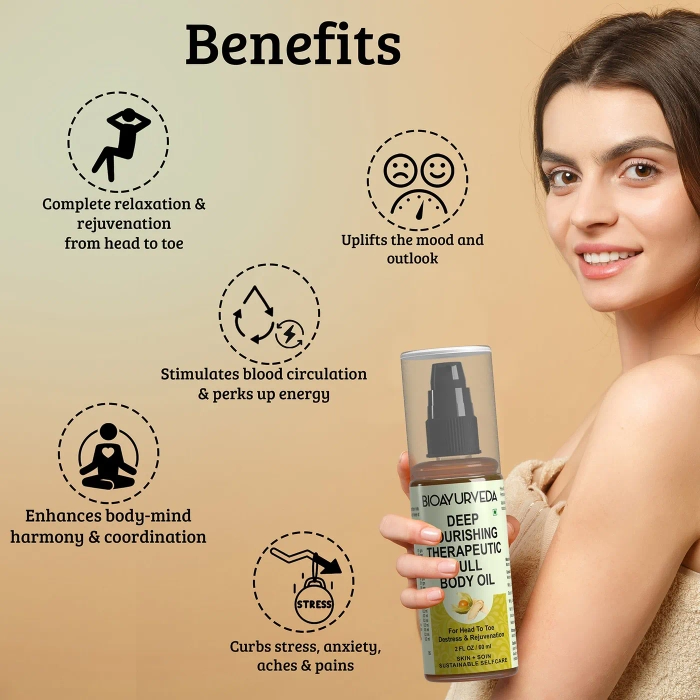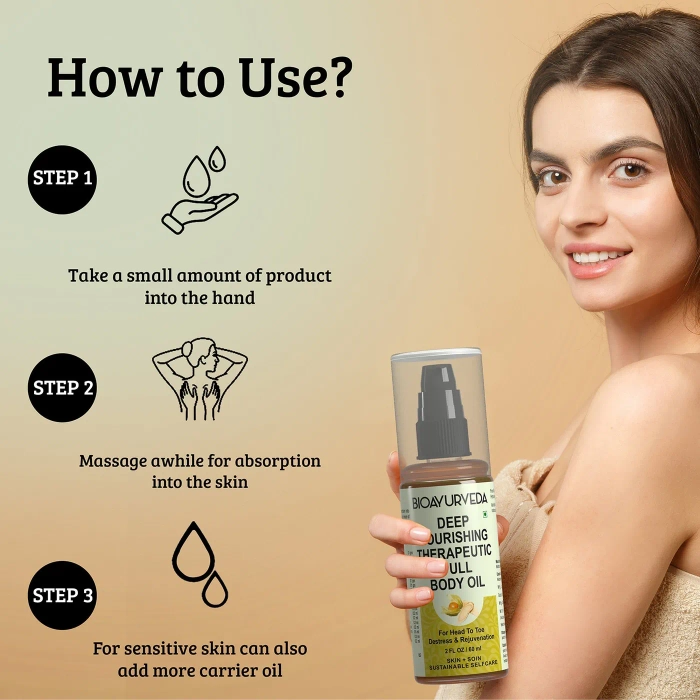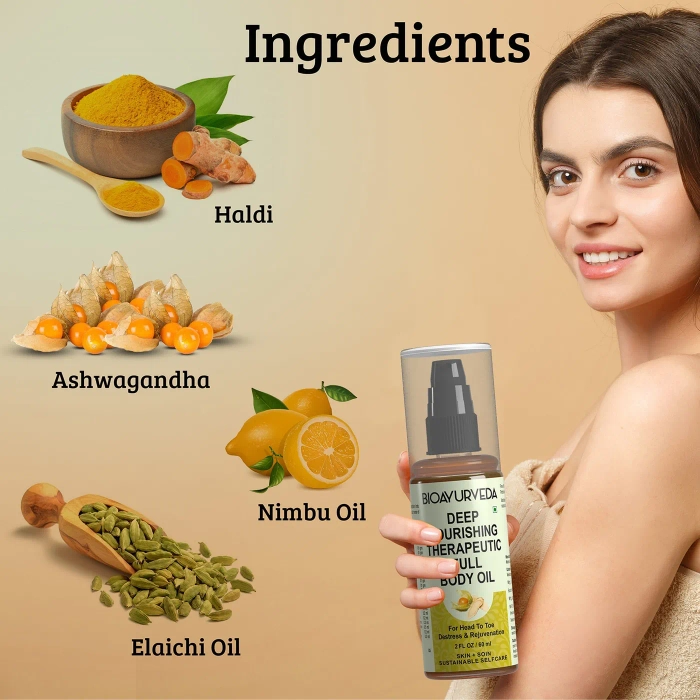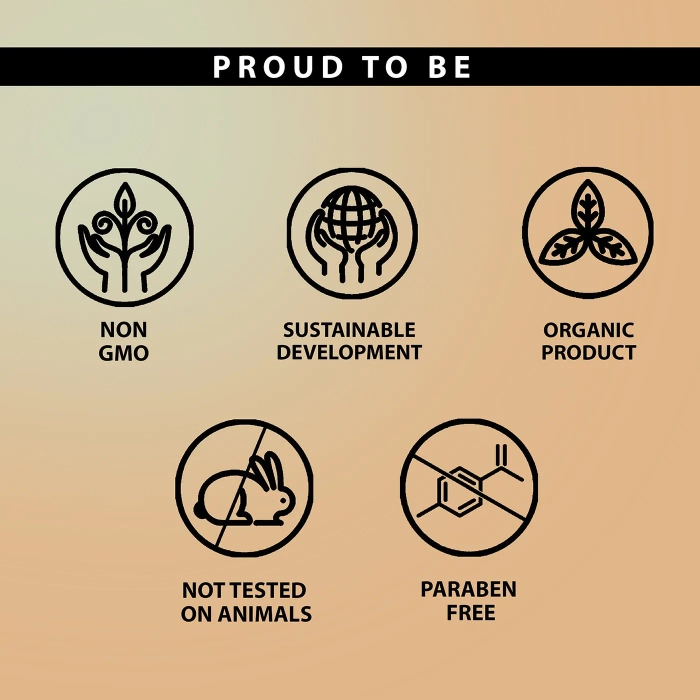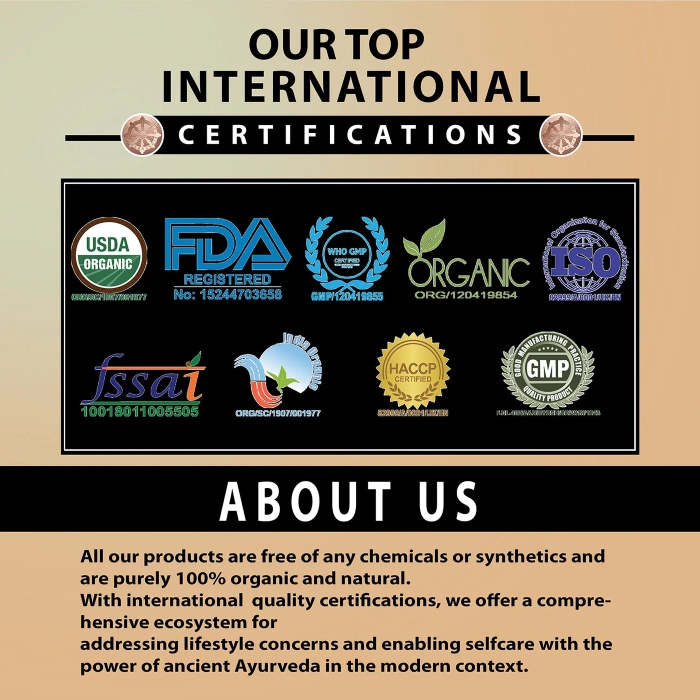 DEEP NOURISHING THERAPEUTIC FULL BODY OIL
Description
DEEP NOURISHING THERAPEUTIC FULL BODY OIL is a unique blend of organic herbs, along with vital essential & natural oils that is formulated for complete relaxation and rejuvenation from head to toe. It curbs stress, anxiety, aches and pains. It has a detoxifying effect. It stimulates blood circulation and perks up energy. It uplifts mood and outlook. It enhances bodymind harmony and coordination.
HOW TO APPLY
Massage awhile for absorption into the skin. For sensitive skin, you can also add more of the carrier oil.
Ingredients
Bala, Ashwagandha, Devadaru, Jatamansi, Haldi, Kumari, Manjistha, Mulethi, Tagara, Bael, Punarnava, Shatavari, Lavender Oil, Nimbu Oil, Tulasi Oil, Lavang Oil, Kapur Oil, Gandhapura Oil, Nilgiri Oil, Elaichi Oil
Product details
---
When it comes to nourishing your body from head to toe, using body oils can be the perfect option. Not only do they provide a luxurious and sensory experience, but they also offer a multitude of benefits for your skin. Unlike lotions and creams that often contain fillers and preservatives, body oils are typically made with natural and nourishing ingredients such as plant-based oils, essential oils, and antioxidants. By using body oils, you can help lock in moisture, improve skin elasticity, and even reduce the appearance of fine lines and wrinkles. They also have the ability to soothe irritated or inflamed skin and provide a protective barrier against environmental stressors like pollution and UV rays. One of the best things about body oils is their versatility.
You can use them in a variety of ways, such as adding a few drops to your bath water, applying them directly to damp skin after showering, or even using them as a hair treatment. Plus, with a range of scents and formulations available, you can find the perfect oil to suit your individual needs and preferences. For that, we have BIOAYURVEDA Deep Nourishing Therapeutic Full Body Oil. It is an Ayurvedic body oil that nourishes and rejuvenates your entire body. More so, it is suitable for all skin types, making it the perfect option to be included in your skincare inventory!
Ingredients
Benefits


BIOAYURVEDA is a visionary holistic luxury brand in health and wellness offering completely natural and organic products.
Manufactured By:
Arganshe Private Limited
Address:
11/2, BADARPUR BORDER, Faridabad, Haryana, 121003