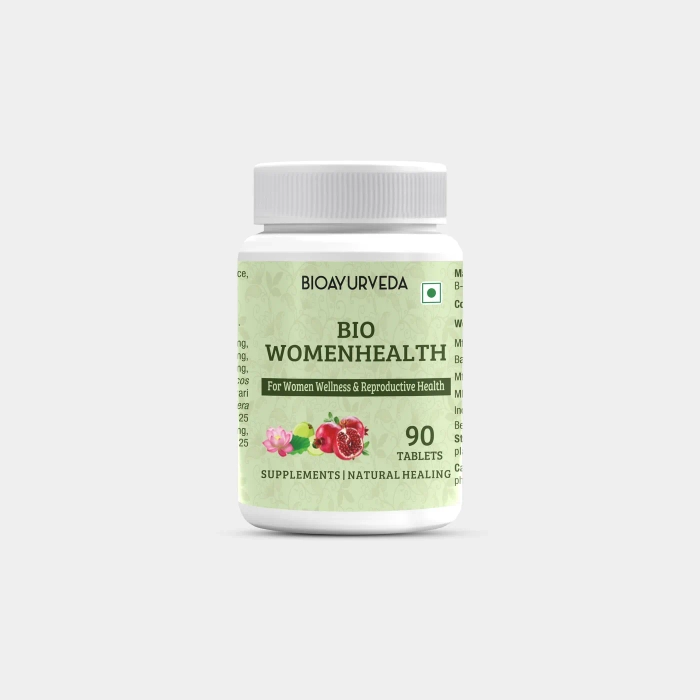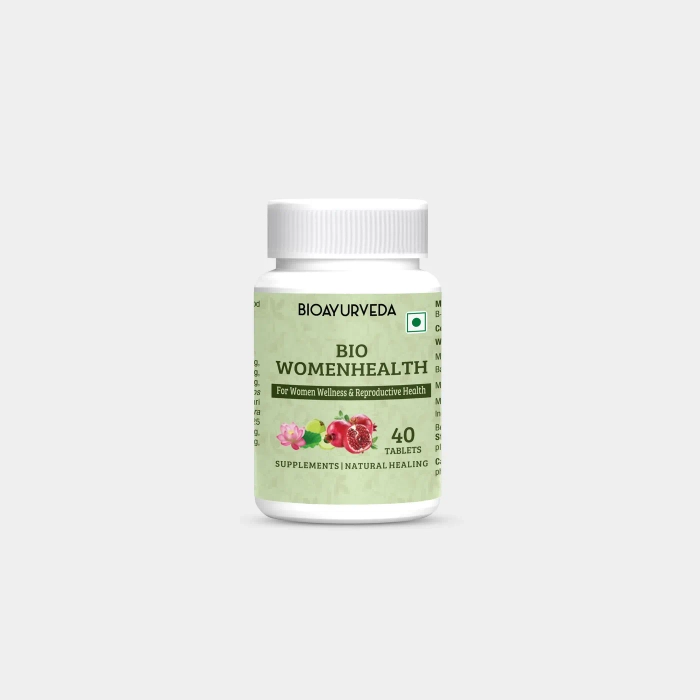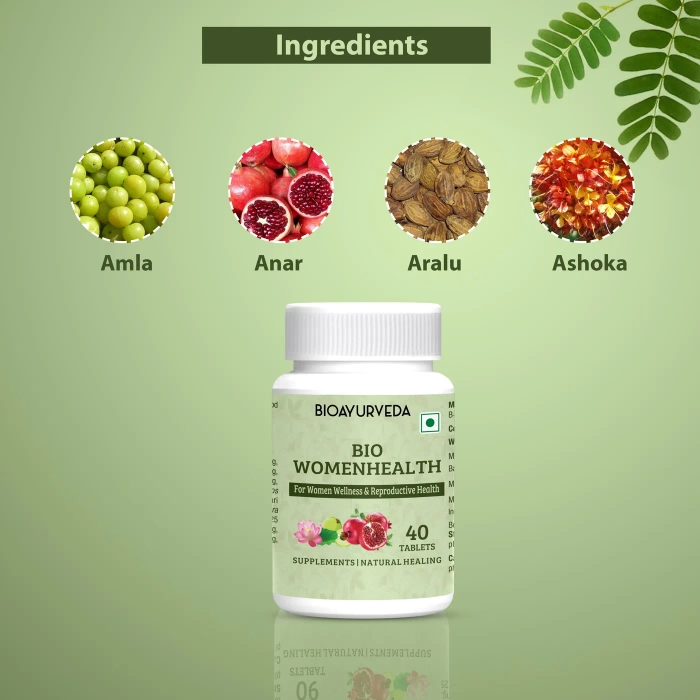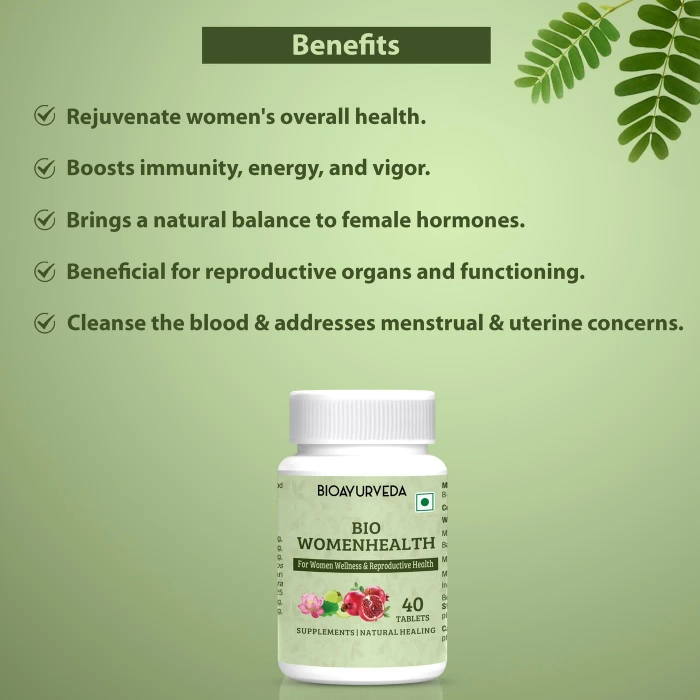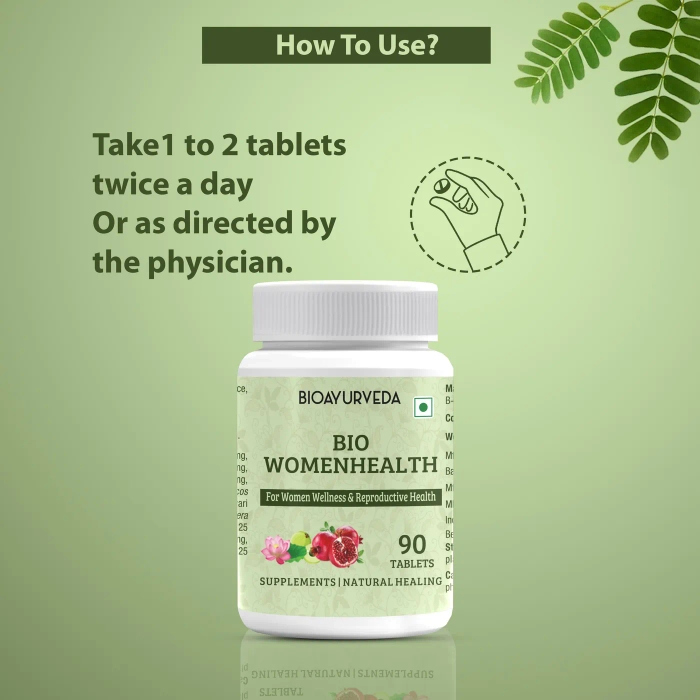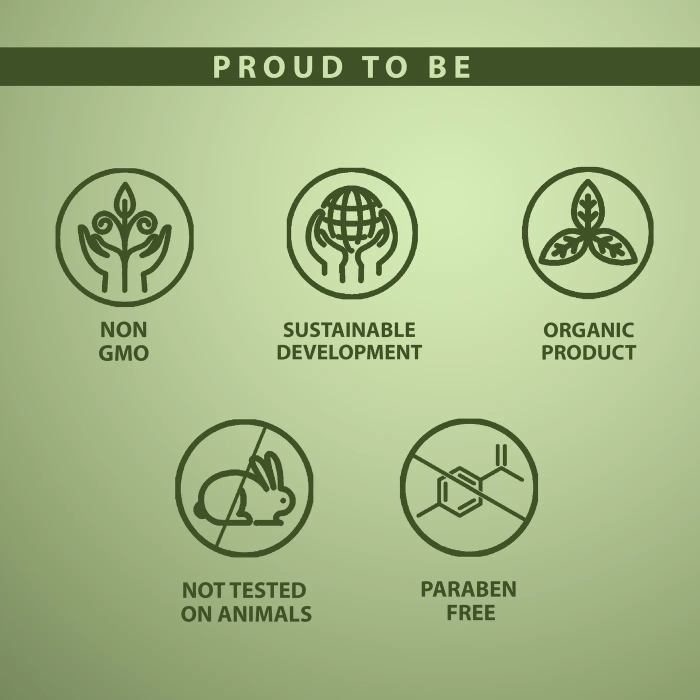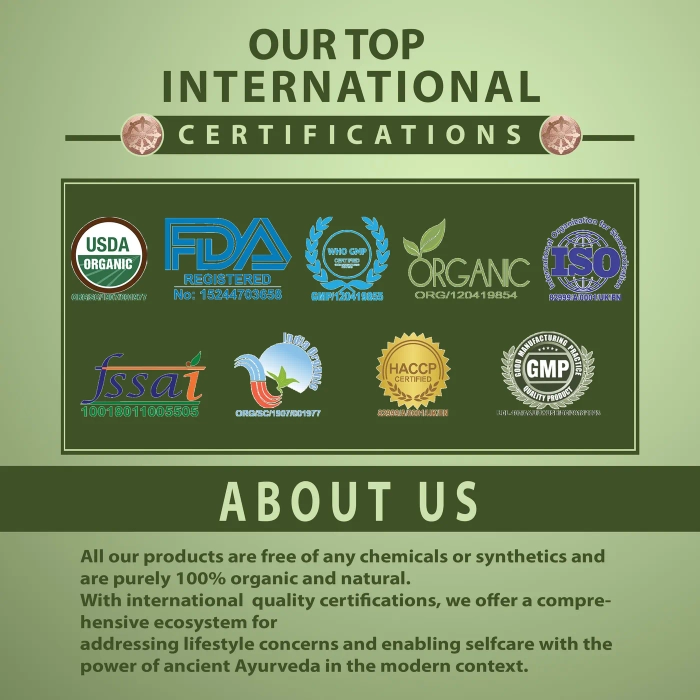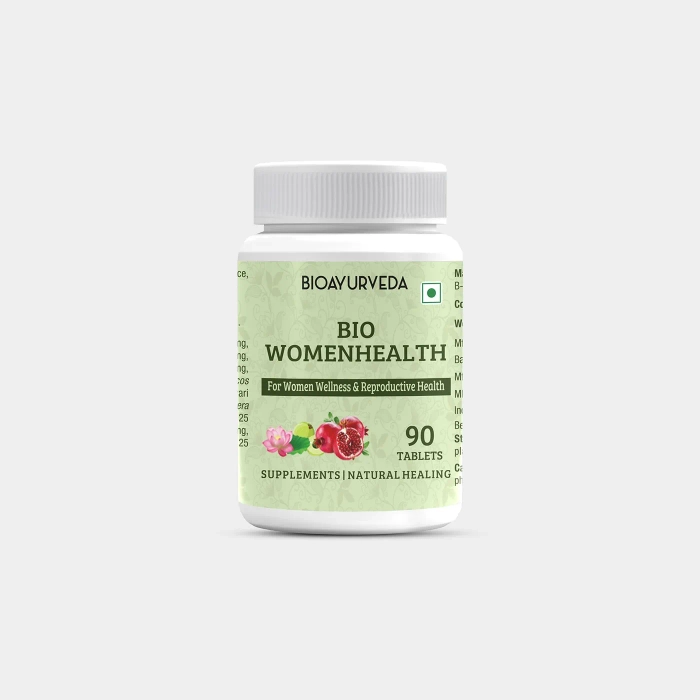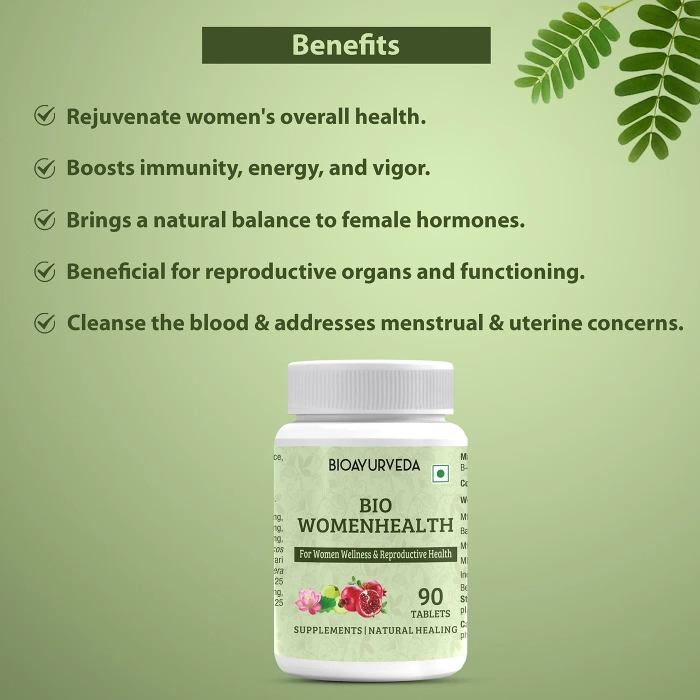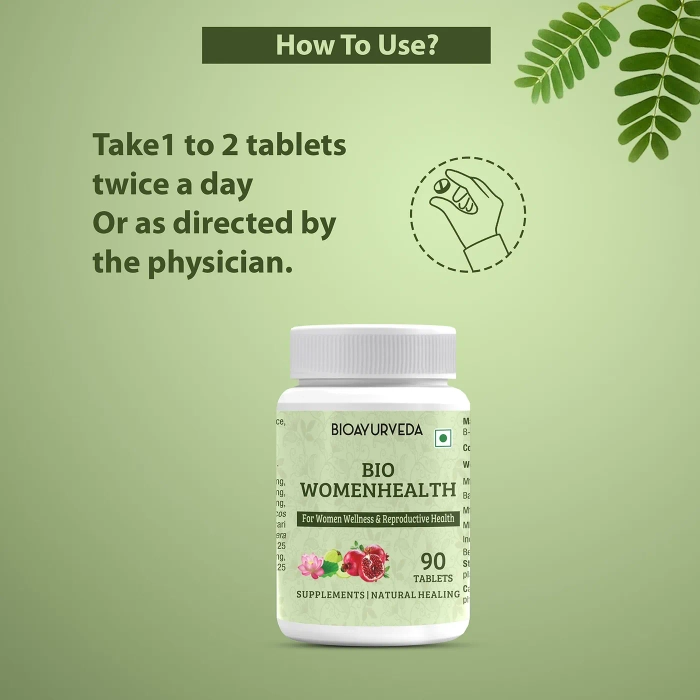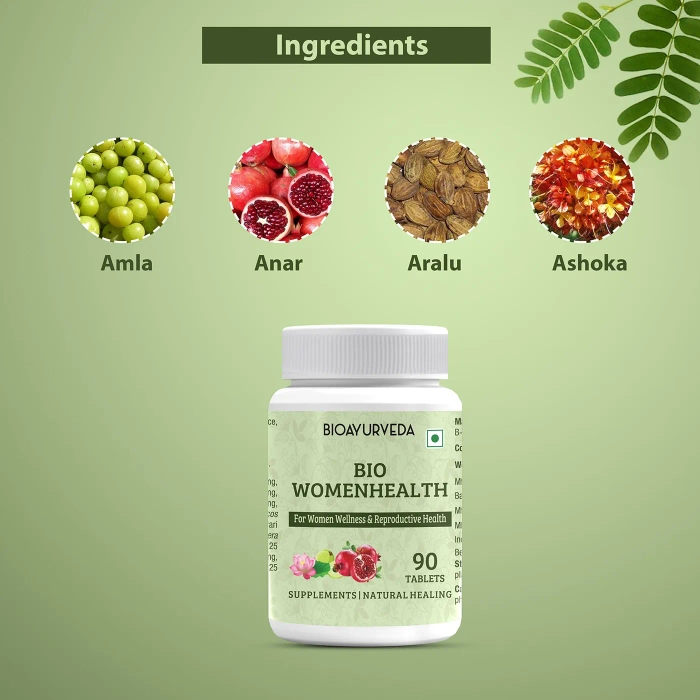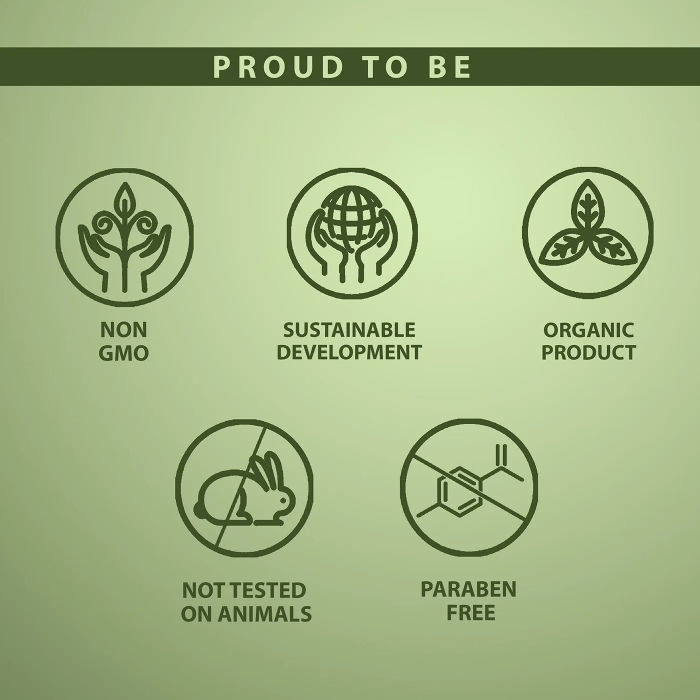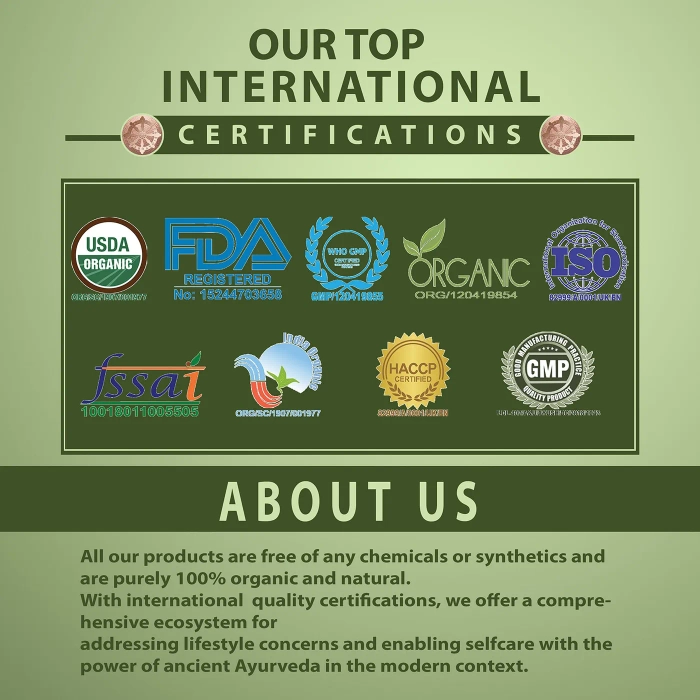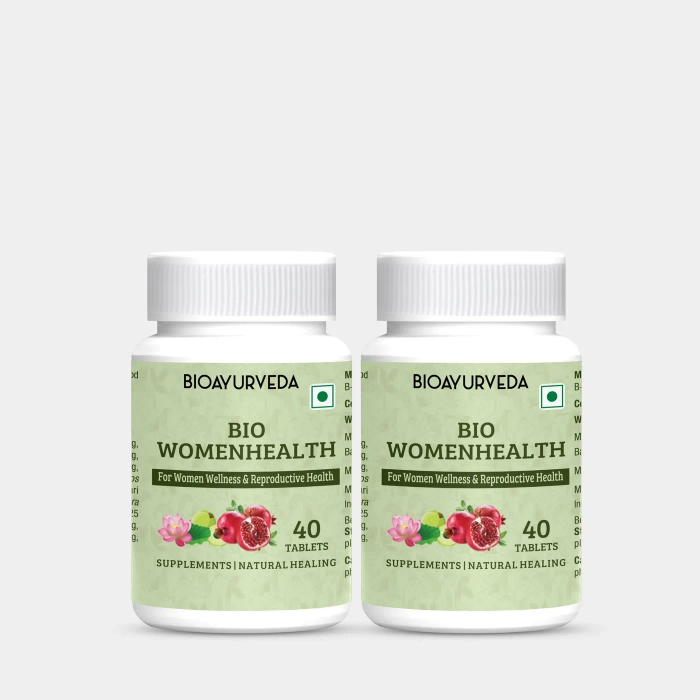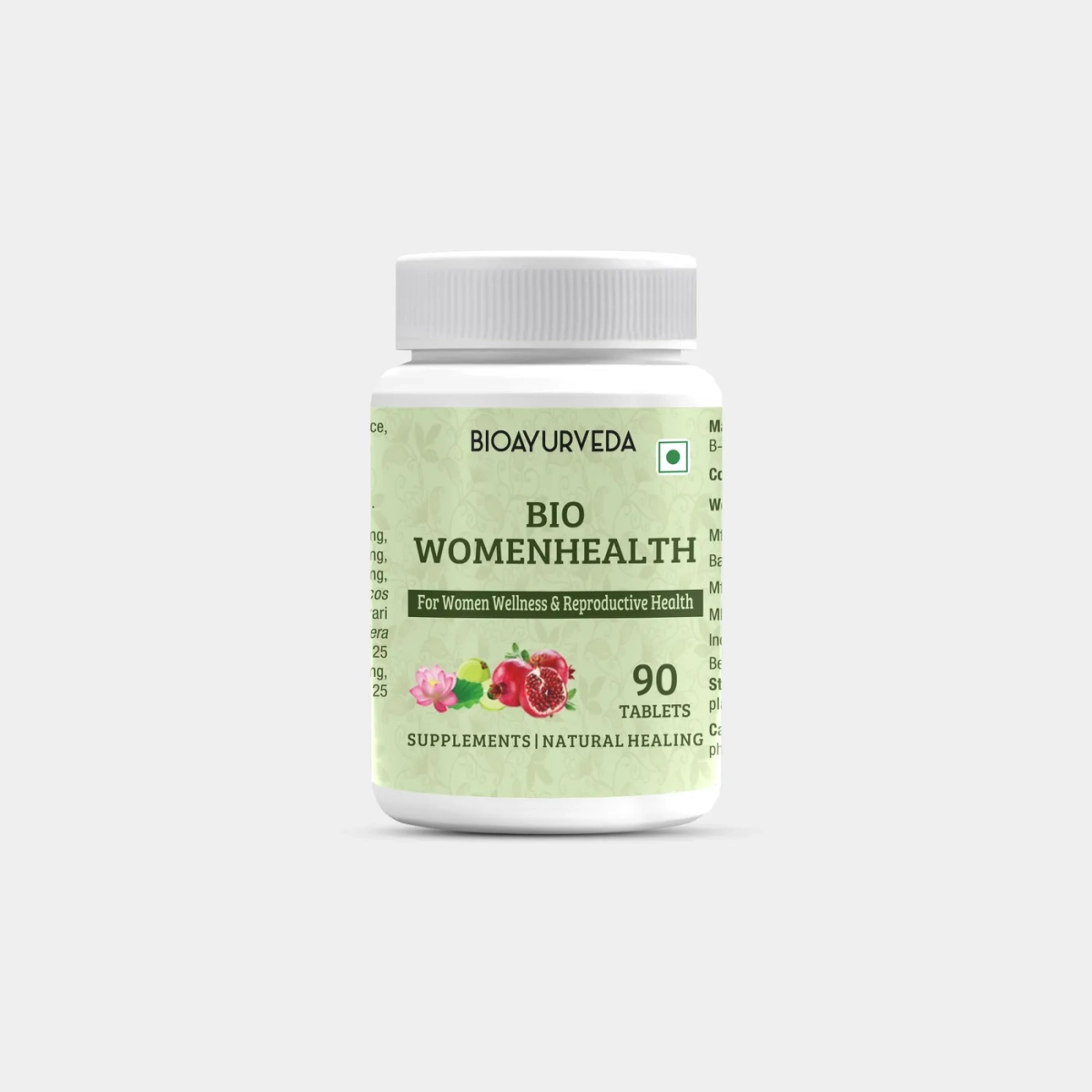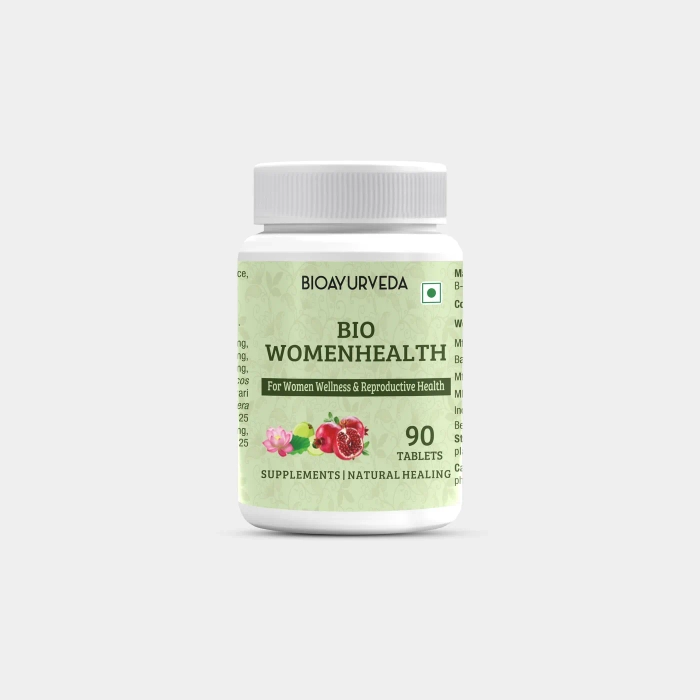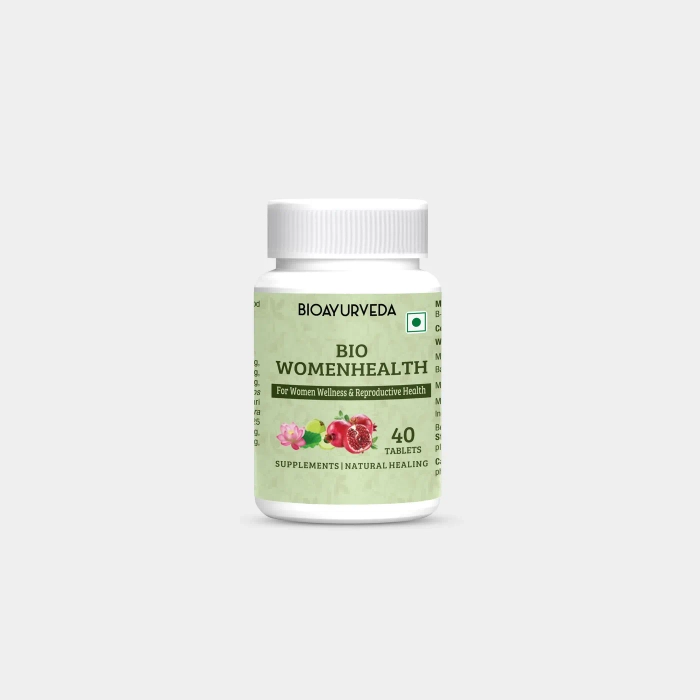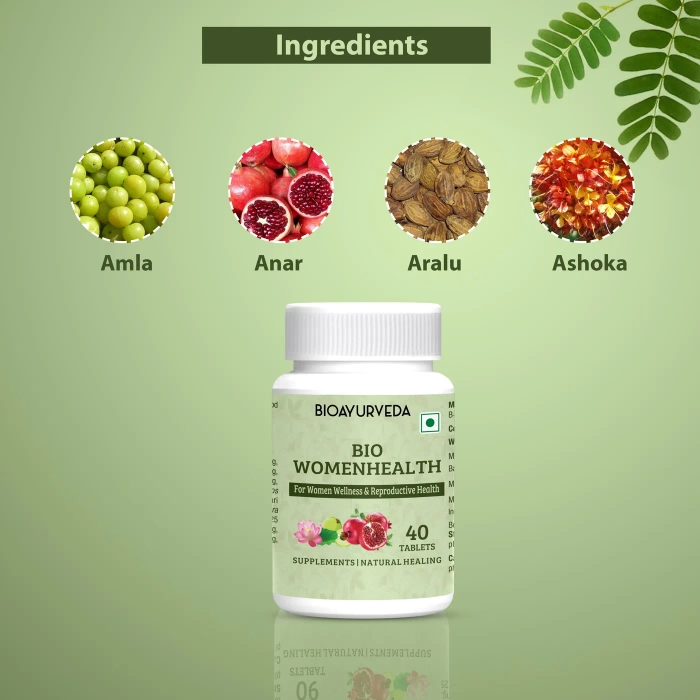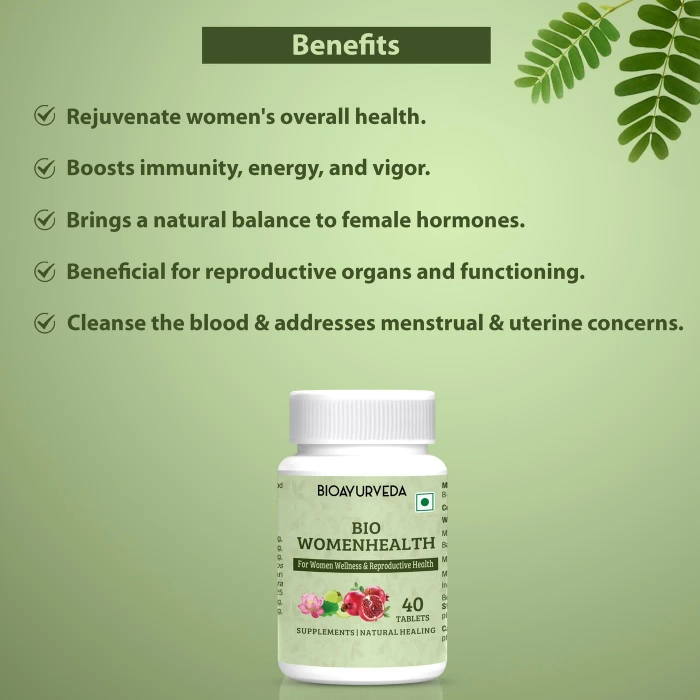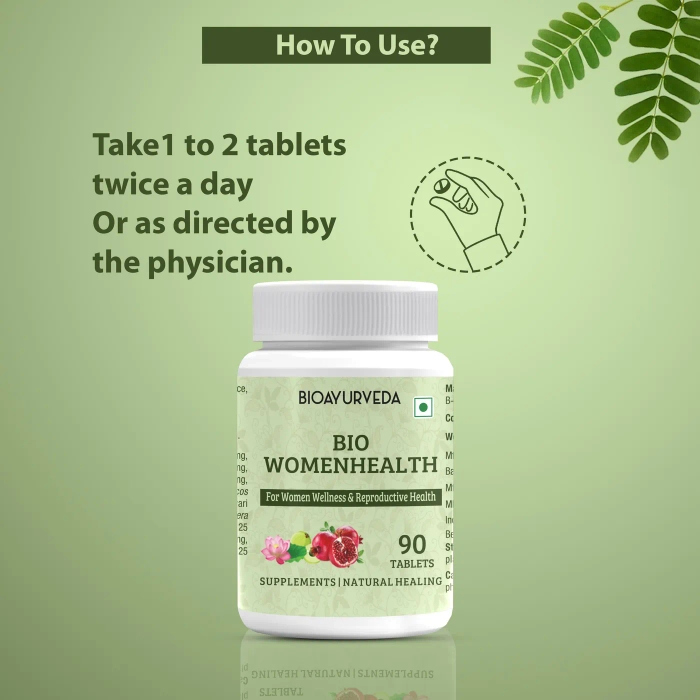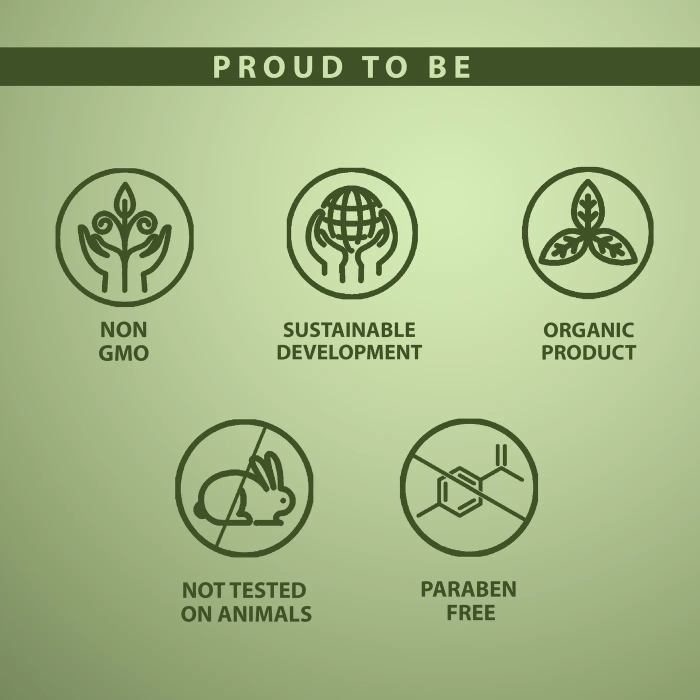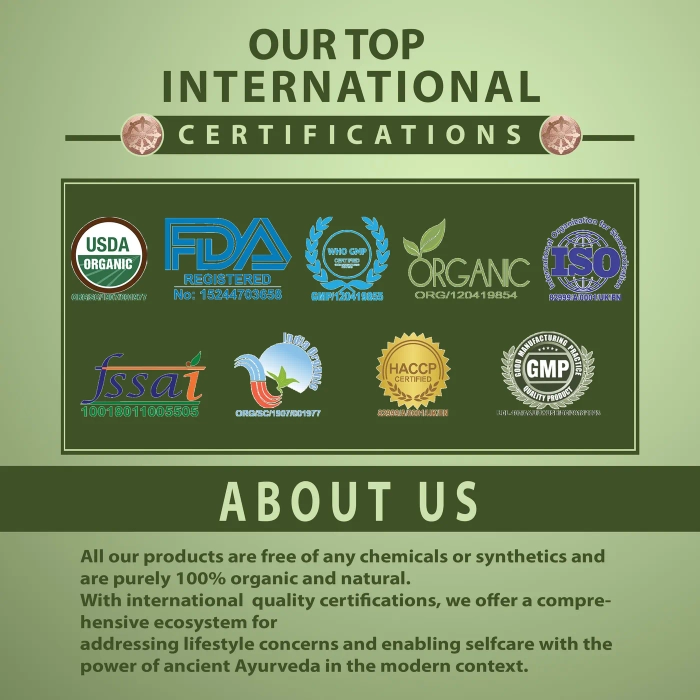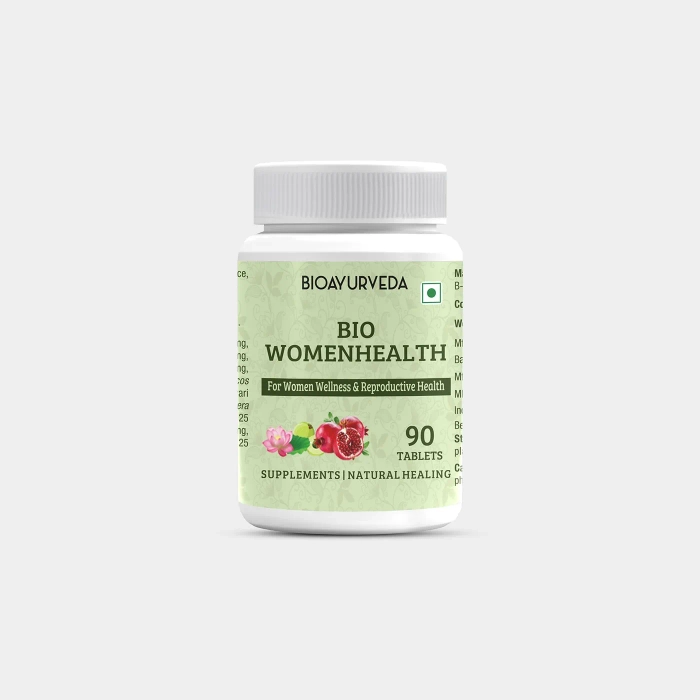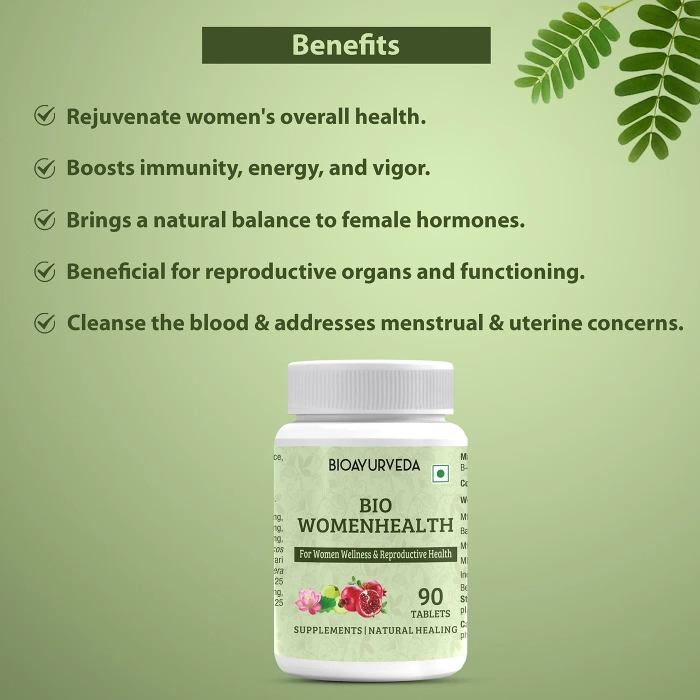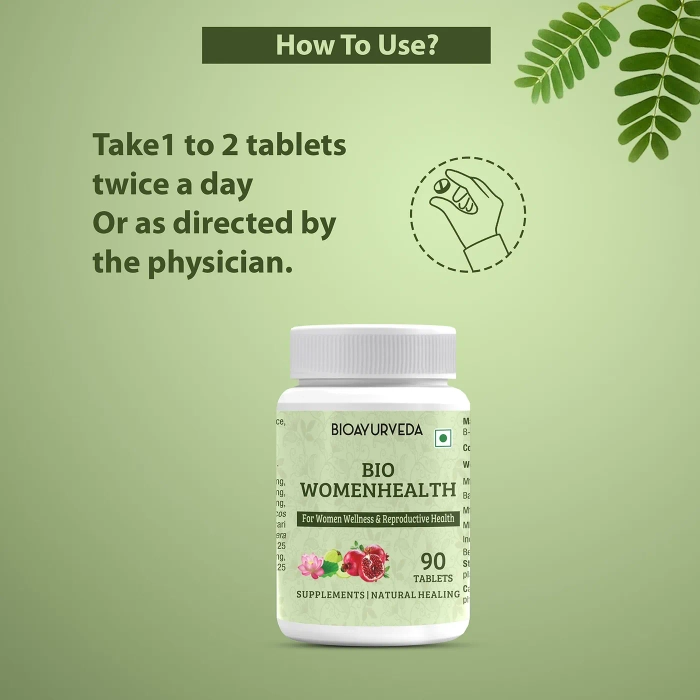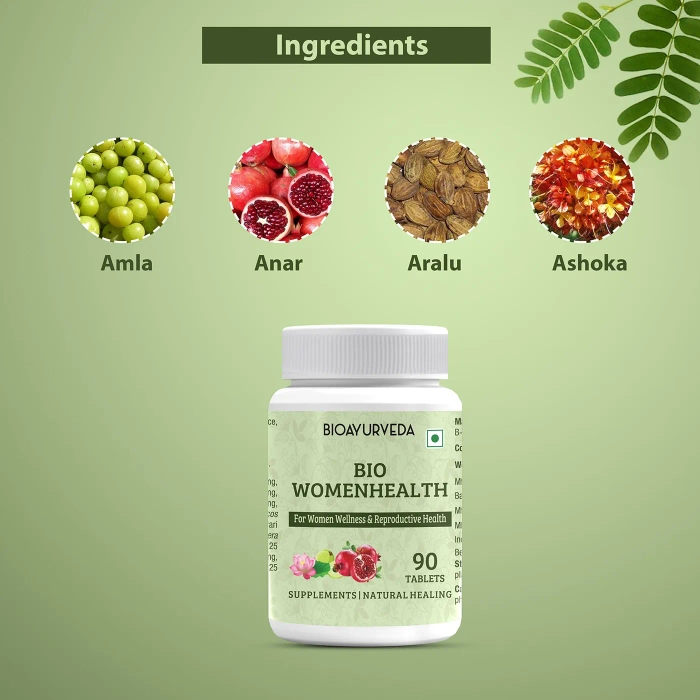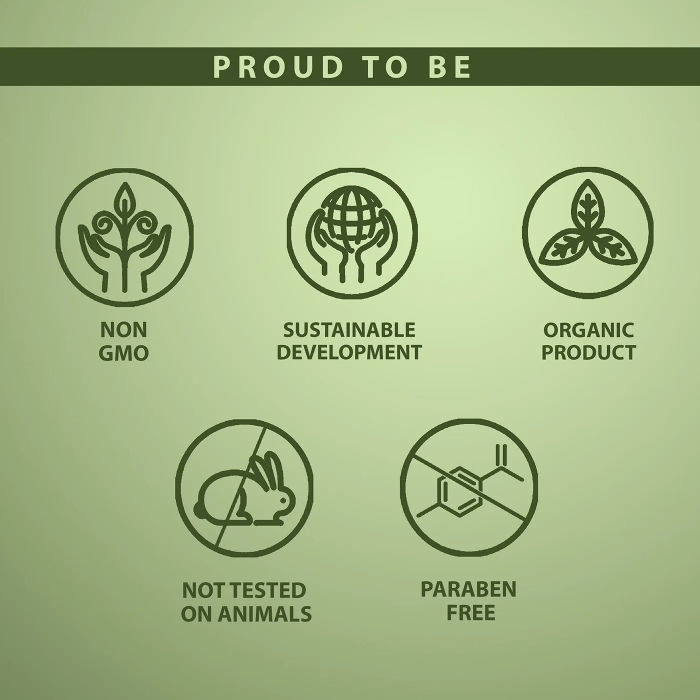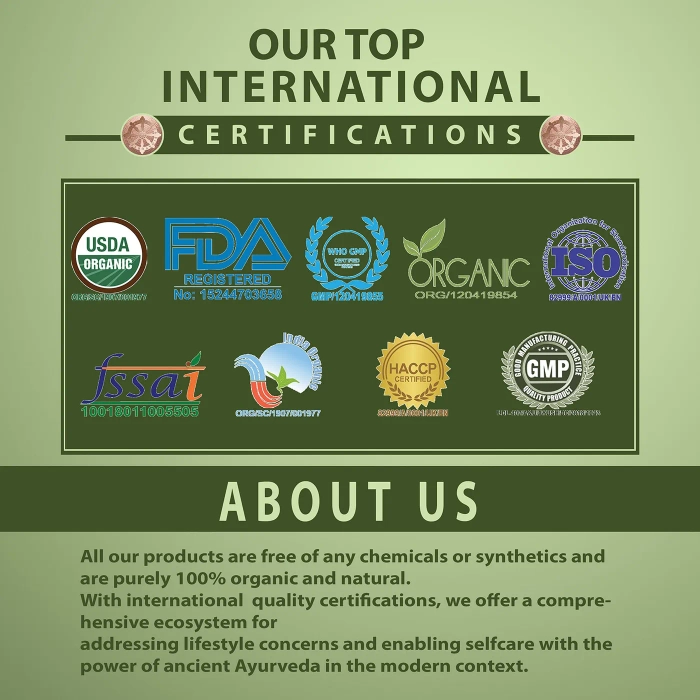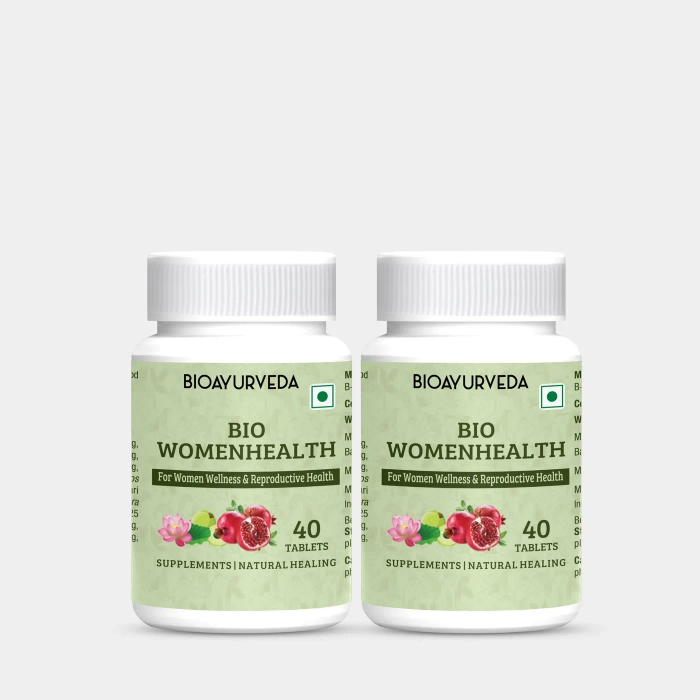 BIO WOMENHEALTH TABLET
Description
BIO WOMENHEALTH Tablet is a unique combination of organic herbs and natural nutrient sources that is formulated to rejuvenate women's overall health. It brings a natural balance to female hormones and provides nourishing support to various physiological functions. It helps to cleanse the blood, addresses menstrual and uterine related concerns and is beneficial for reproductive organs and functioning. An excellent health tonic, it also boosts immunity, energy and vigor.
DOSAGE
1 to 2 Tablets twice a day or as directed by the physician
Ingredients
Ashoka, Gokhru, Sigru, Manjistha, Kamala, Nagarmotha, Lodhra, Aralu, Shatavari, Ashwagandha, Anar, Kumari, Oats, Shudh Shilajit, Majuphal, Amla
Product details
---
Women's health is a crucial aspect of overall health that requires special attention and care. Women face unique health challenges such as menstrual cycle, pregnancy, menopause, and reproductive health issues, among others. It is important for women to have access to quality healthcare, education, and resources to maintain good health throughout their lives. It is also important for women to be aware of their bodies, recognize any changes or symptoms, and seek medical attention promptly. Furthermore, there is a need for more research and understanding of women's health issues and their unique needs. By prioritizing women's health, we can improve the health outcomes for women and contribute to building healthier communities and societies. Thus, it is quite apparent that women's health needs more attention than ever.
Luckily for all the women, we have something that will benefit their health. Let us present to you our BIOAYURVEDA Bio Womenhealth Tablet. It is a unique combination of pure and healthy ingredients like Amla, Anar, Aralu, and Ashoka that work together to balance female hormones, nourish their health, and support the physiological functioning of their bodies. It also helps with menstrual problems. women's health tablets are an excellent tablets those boost immunity and energy as well. And the best part about it is that it leaves no side effects upon its consumption. Therefore, anyone can use it without hesitation. You must include this in your healthcare inventory now!
Benefits
Hormonal balance
Bio Womenhealth Tablet contains herbs that may help regulate hormonal fluctuations during menstruation and menopause, reducing symptoms such as hot flashes, mood swings, and menstrual cramps.
Reproductive health
It also provides support for reproductive health, including the prevention of infections and the improvement of fertility.
Overall health
This tablet is rich in essential vitamins and minerals that may help support overall health, including bone health, immune system functioning, and energy levels.
INGREDIENTS
Amla
Amla, or Indian Gooseberry, are berries that are grown on a tree that goes by the same name. They've been in use for hundreds of years and are immensely rich in Vitamin C, even more than oranges. They help ease digestion, increase immunity, support the health of your eyes, and control diabetes.
Anar
Anar, also known as pomegranate, is a fruit that is widely recognized for its health benefits. It contains antioxidants and anti-inflammatory properties. It also supports heart and skin health.
Aralu
Aralu is known for its assistance in the digestive system. It contains anti-inflammatory properties and also helps manage blood sugar levels. More so, it helps with weight management because it is low in calories.


BIOAYURVEDA is a visionary holistic luxury brand in health and wellness offering completely natural and organic products.
Manufactured By:
Arganshe Private Limited
Address:
11/2, BADARPUR BORDER, Faridabad, Haryana, 121003