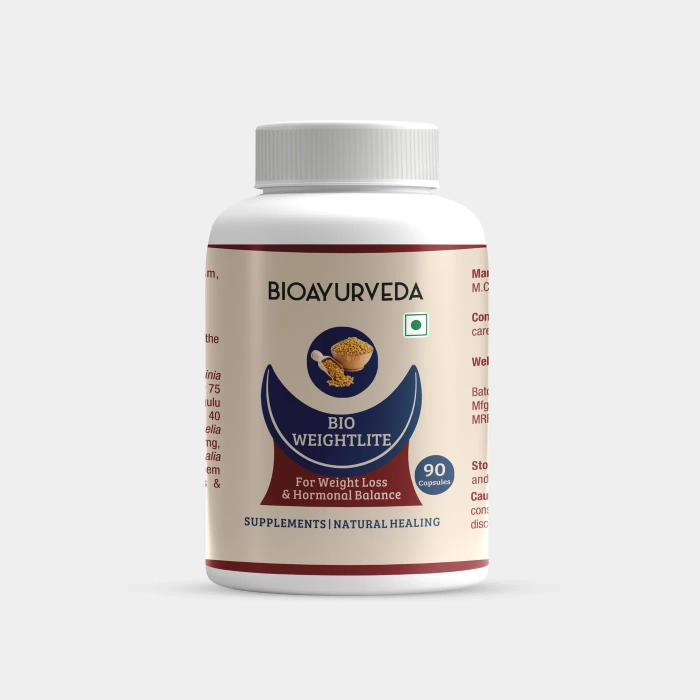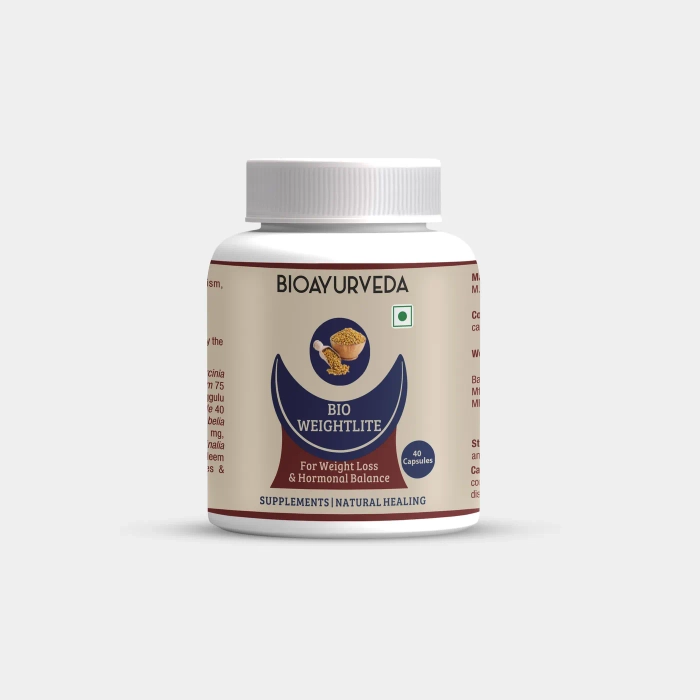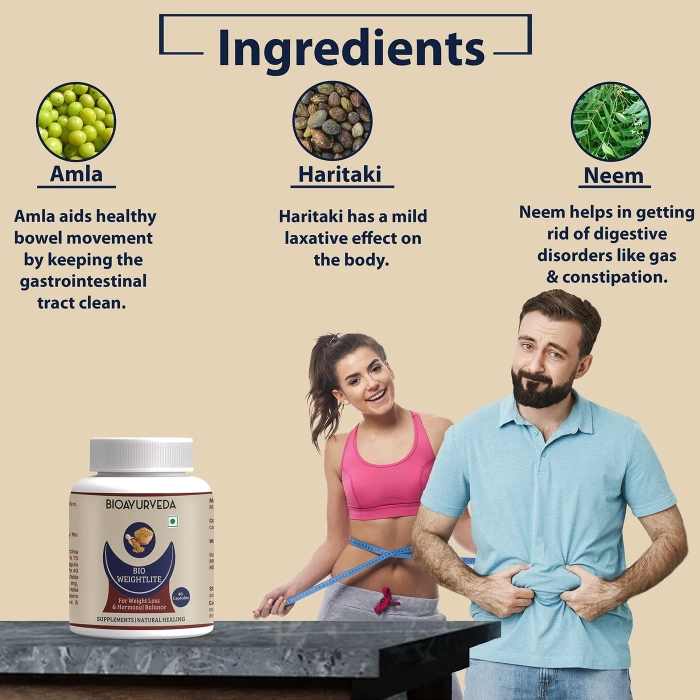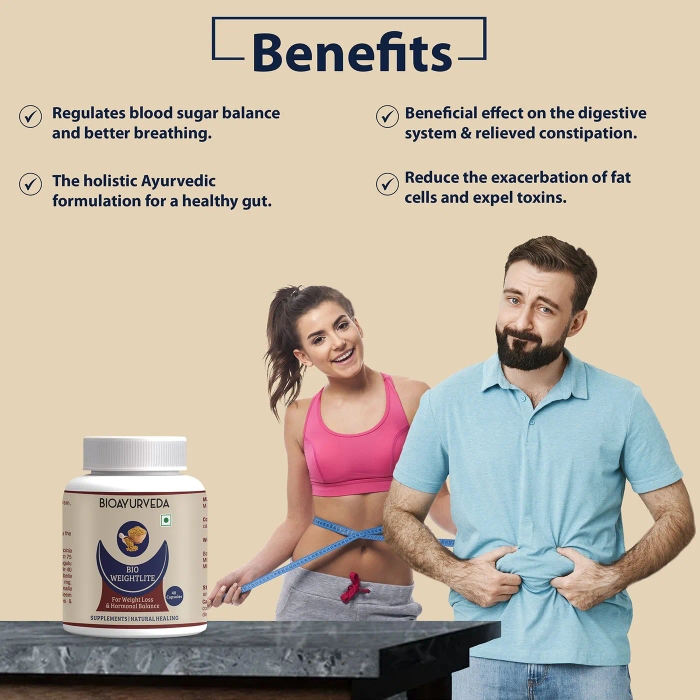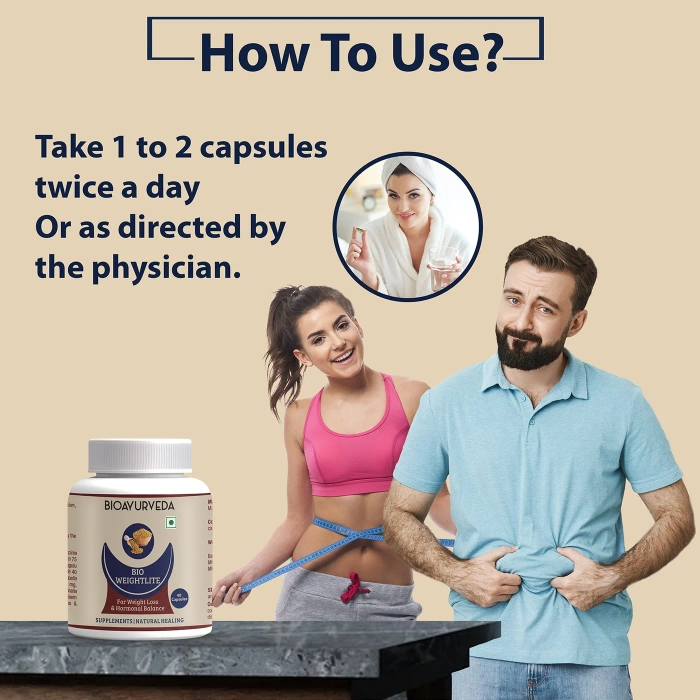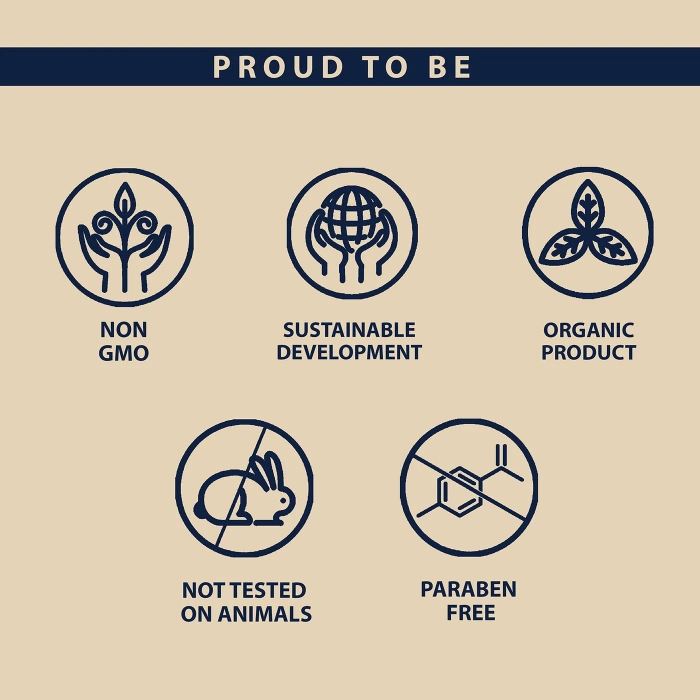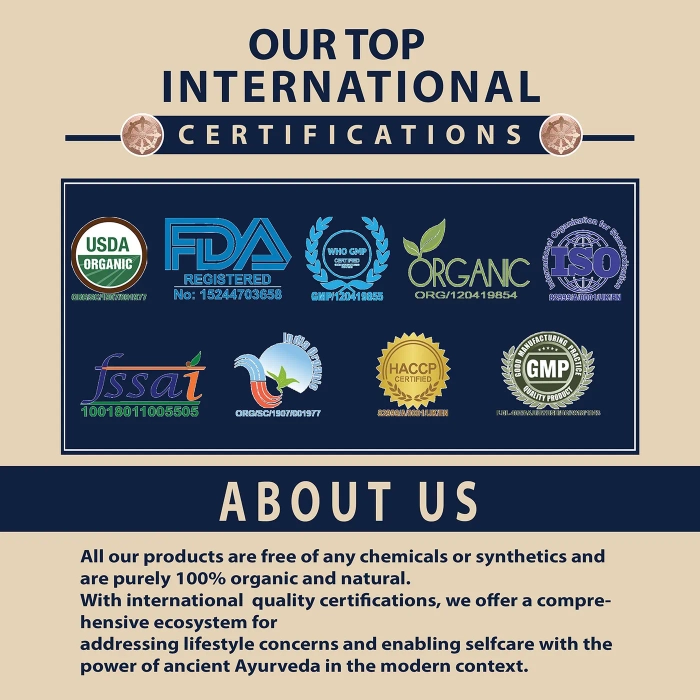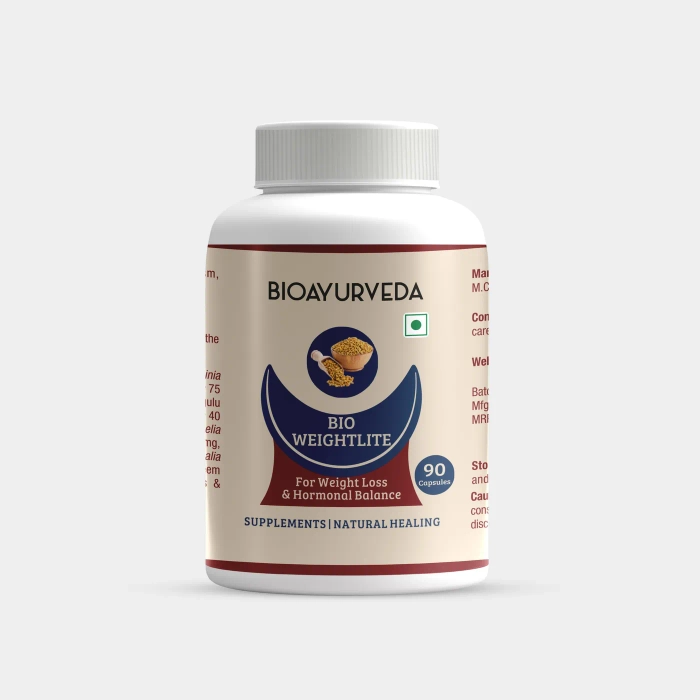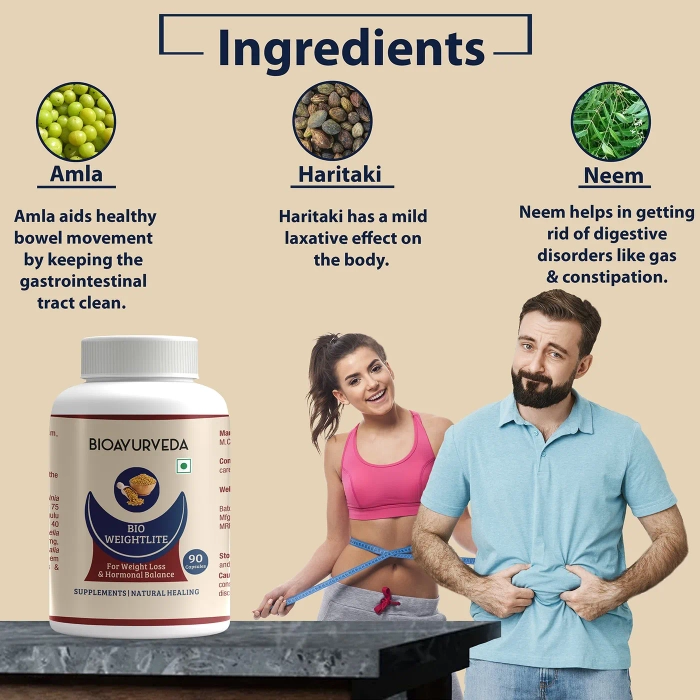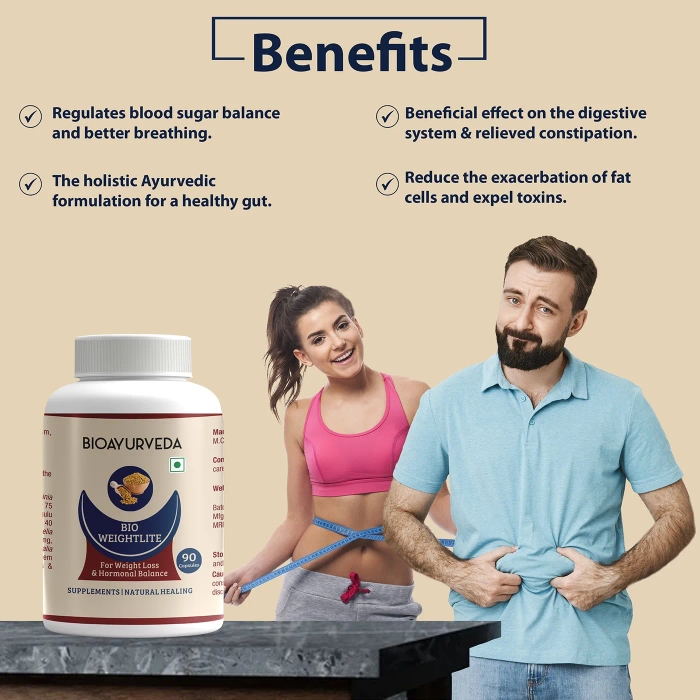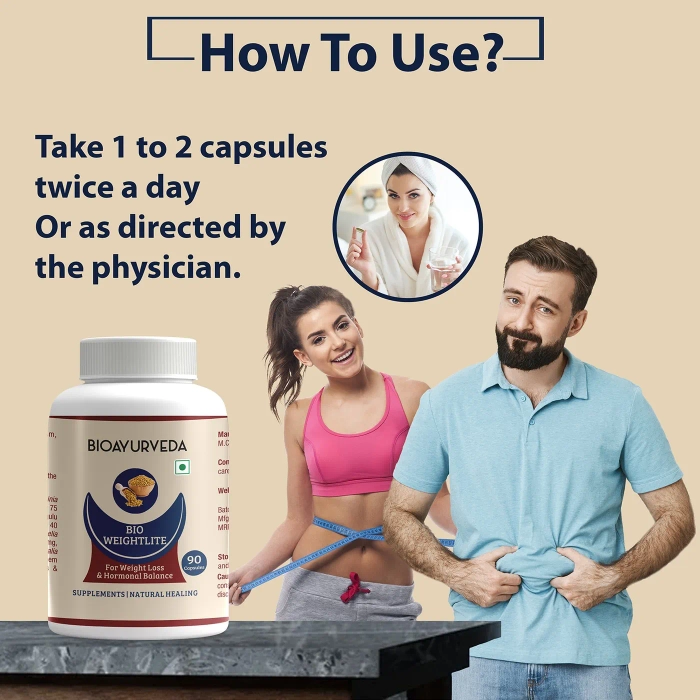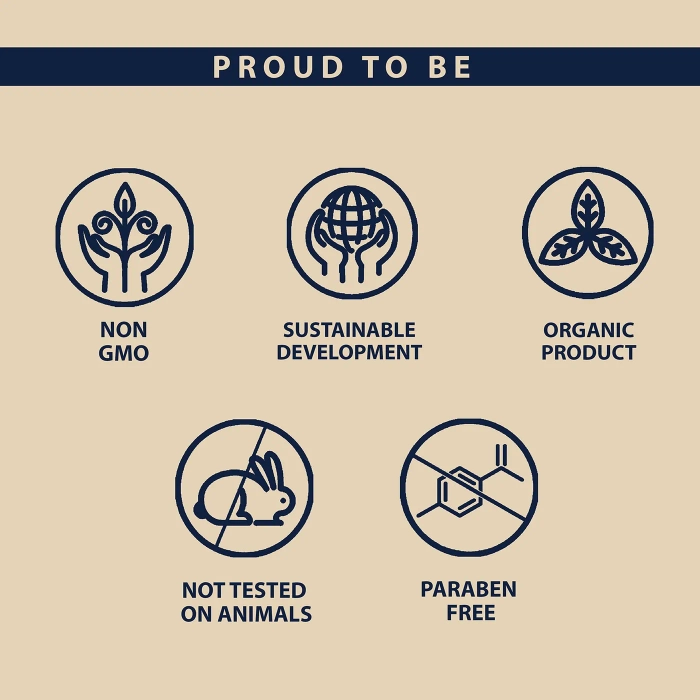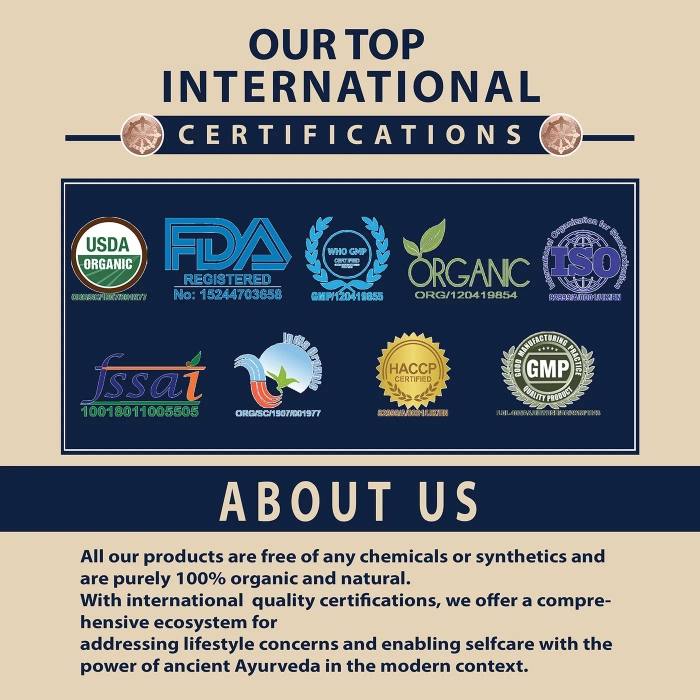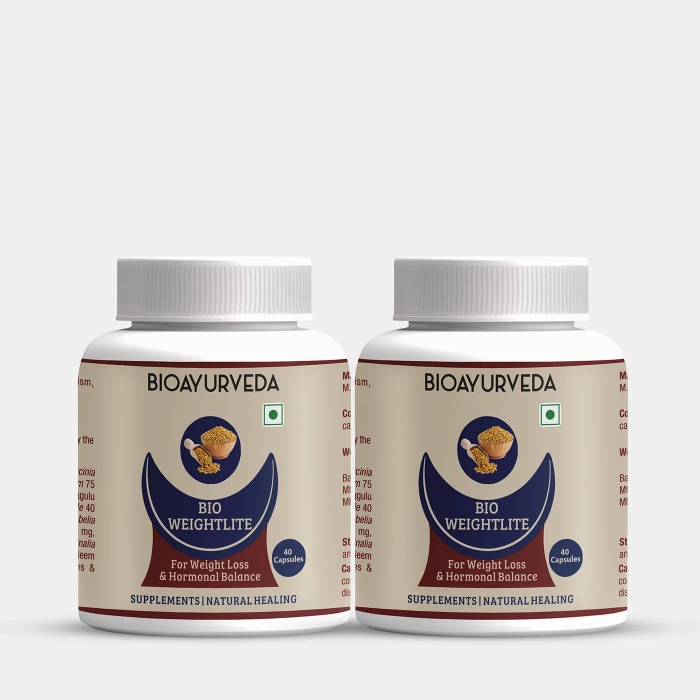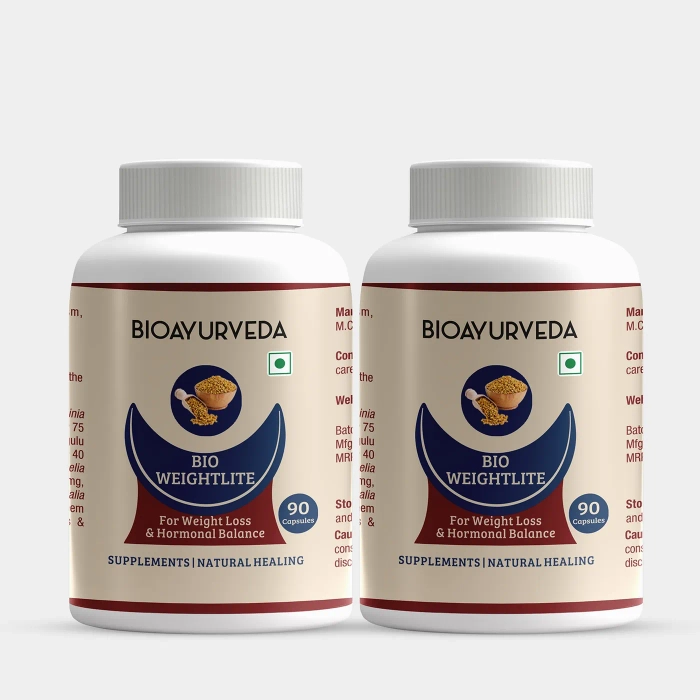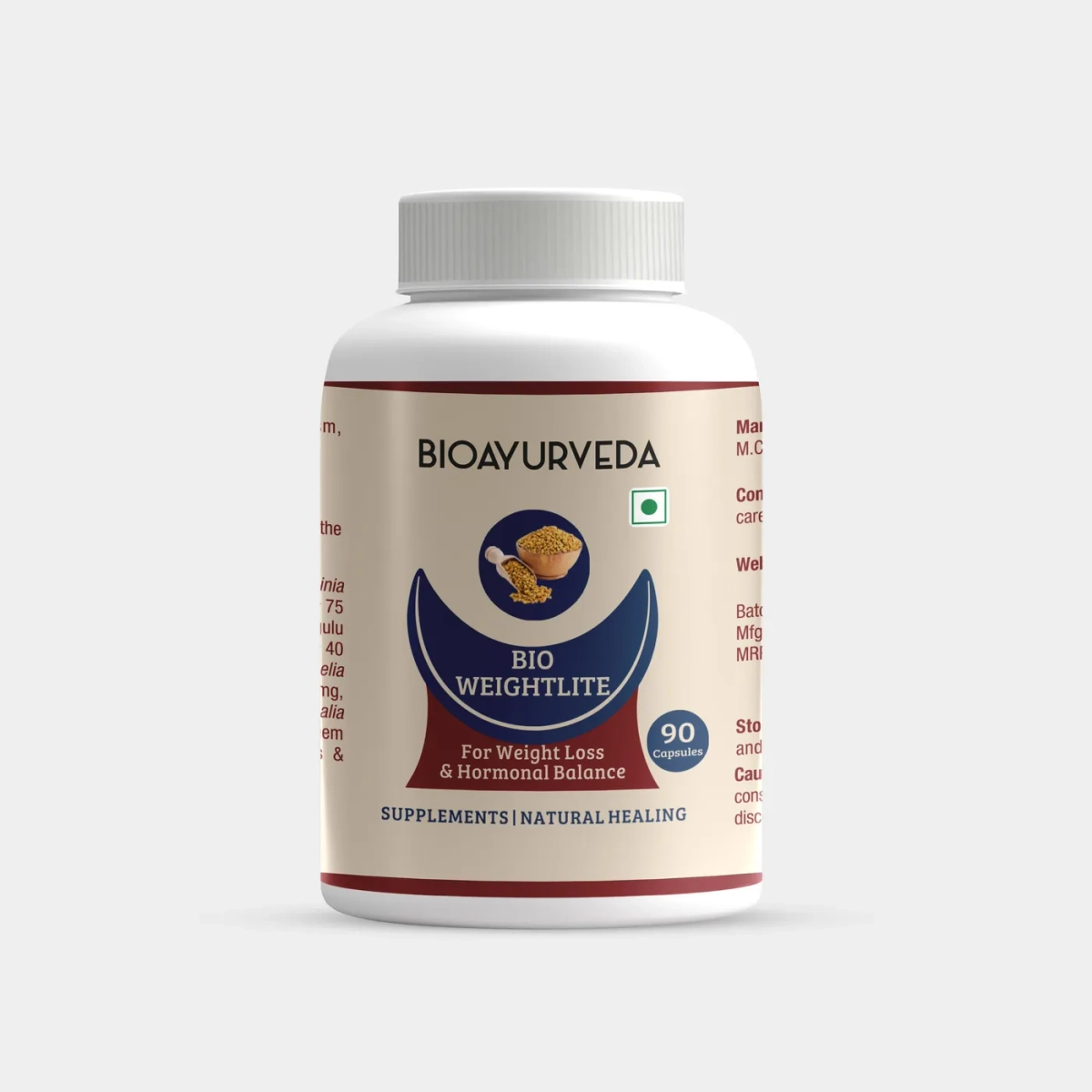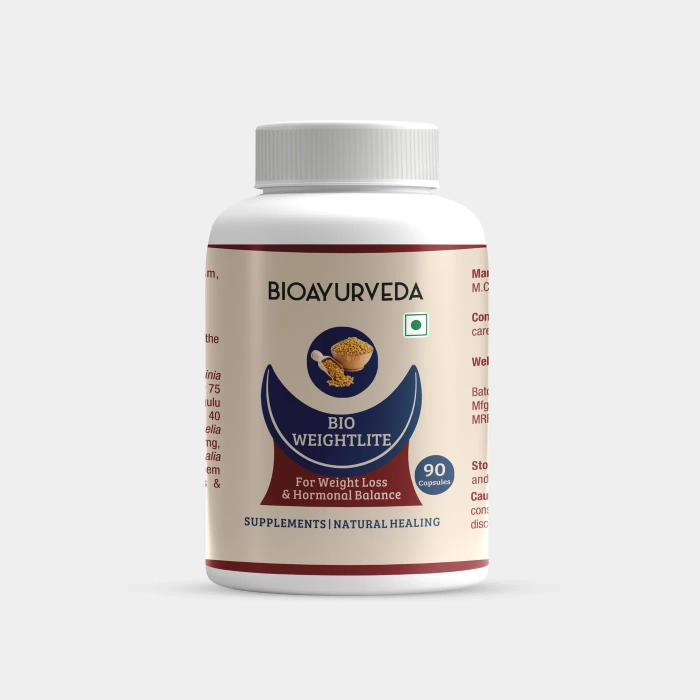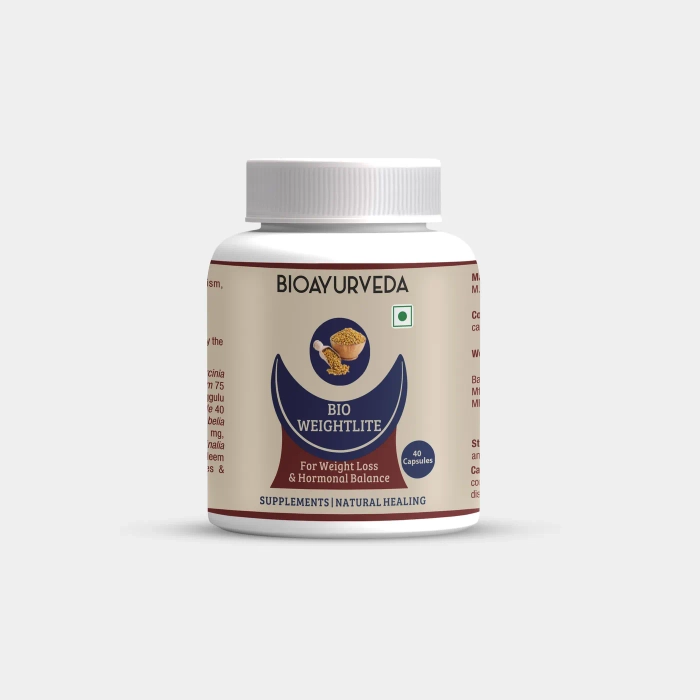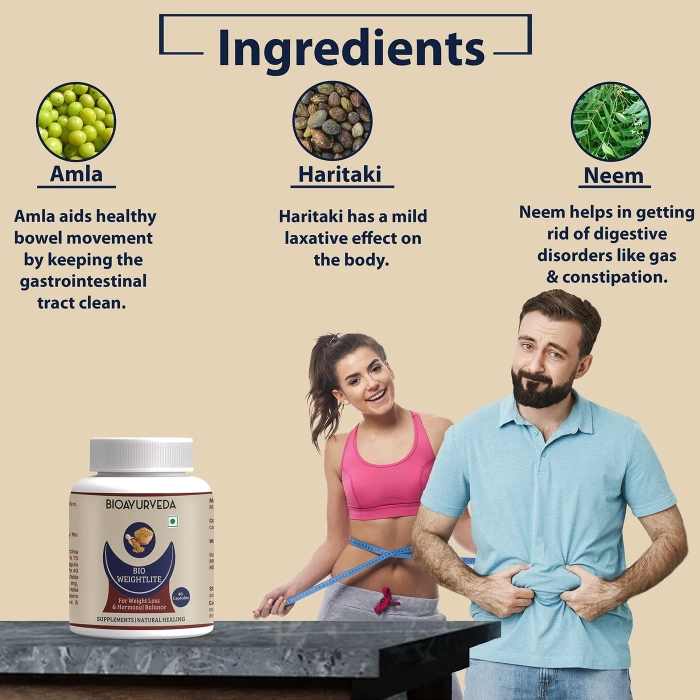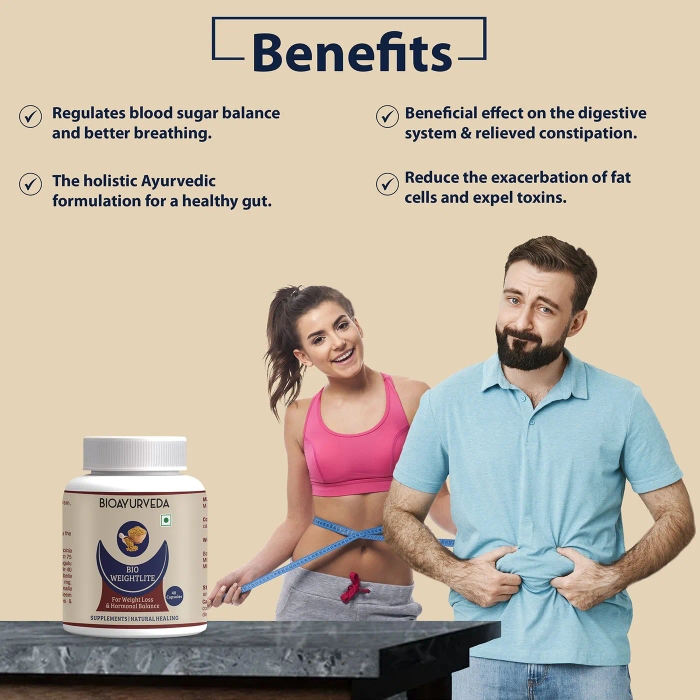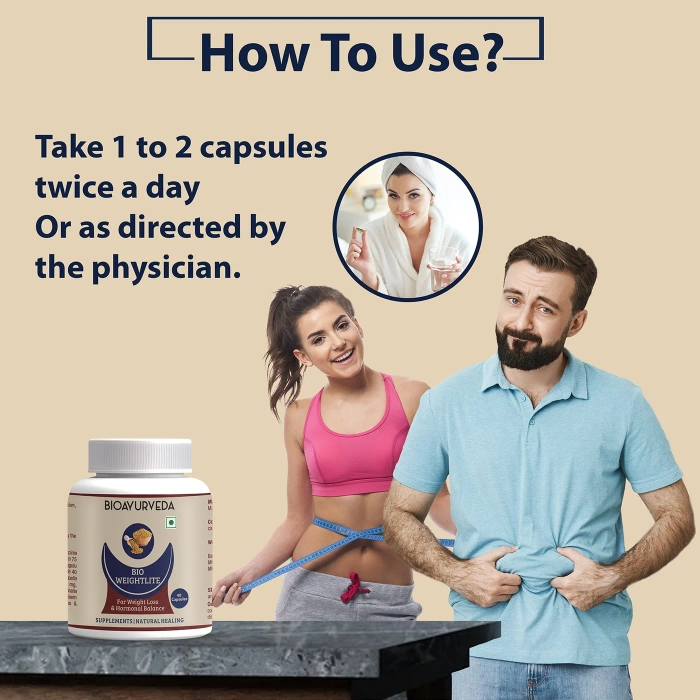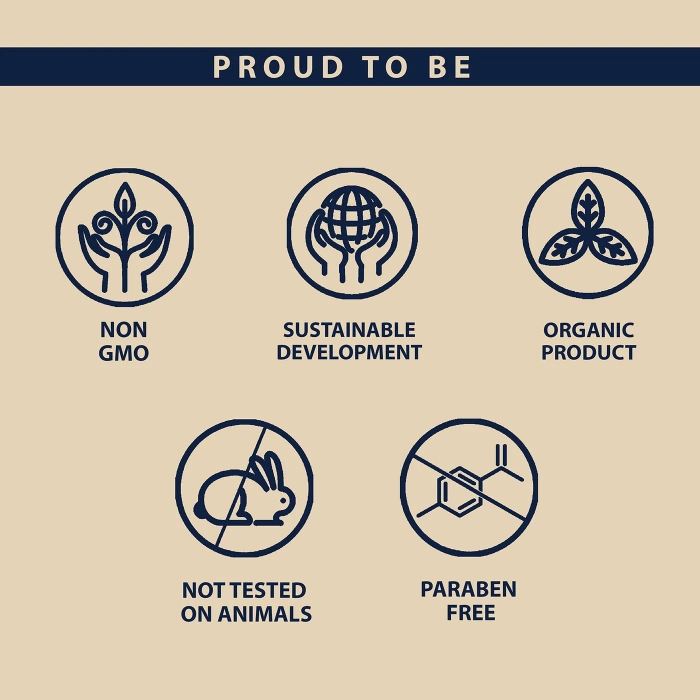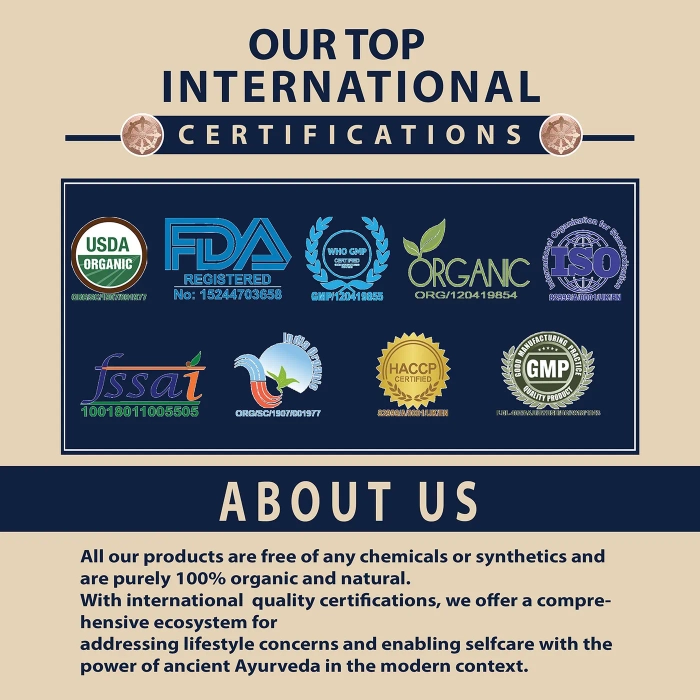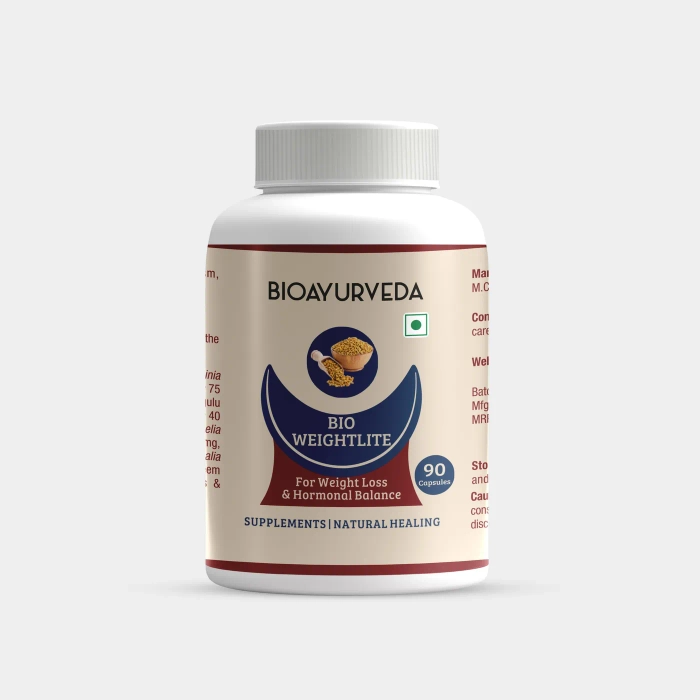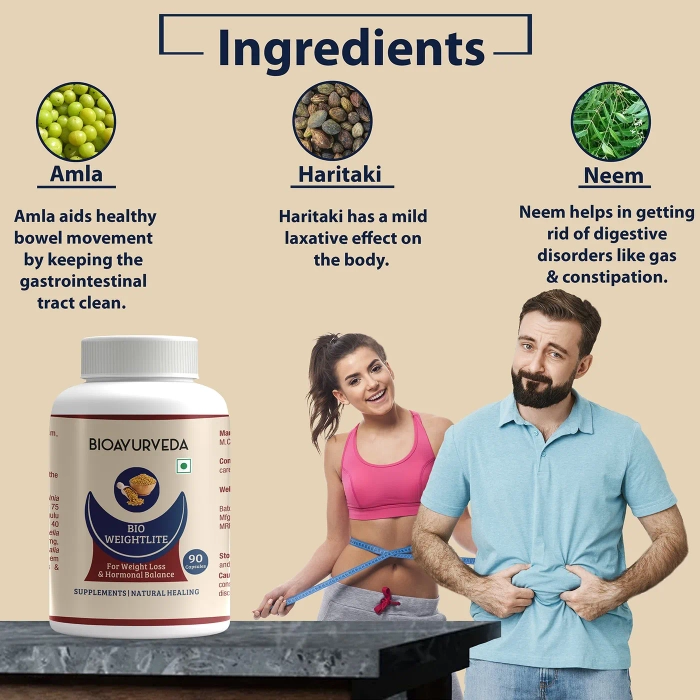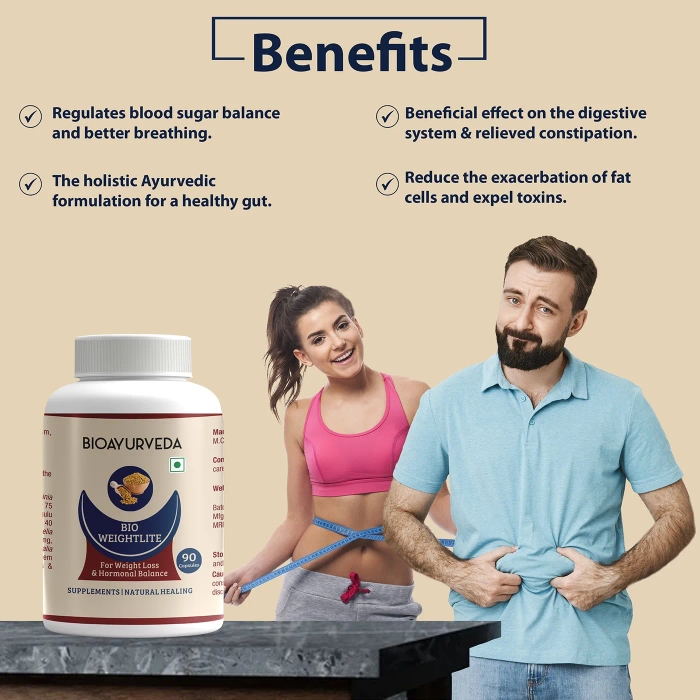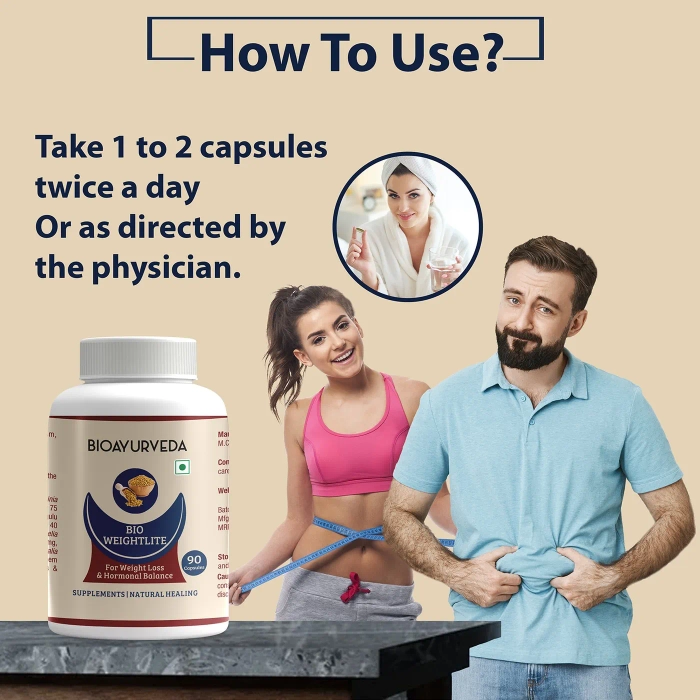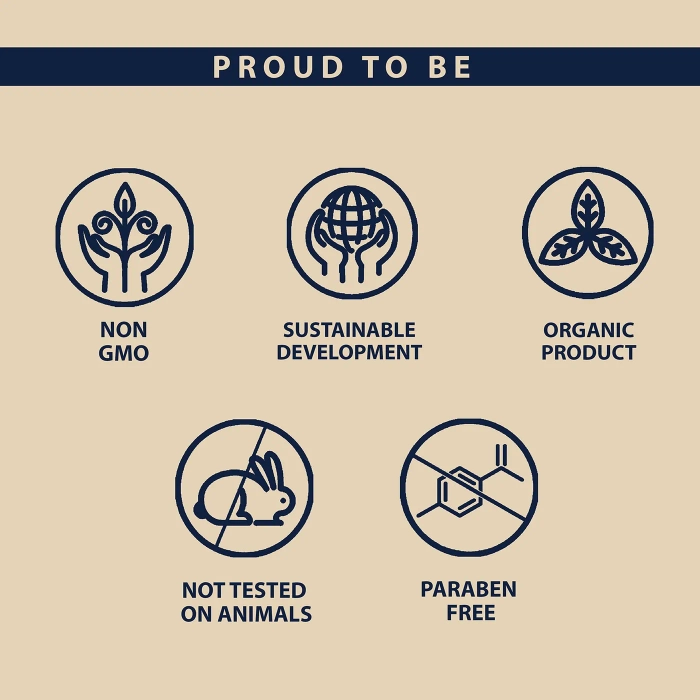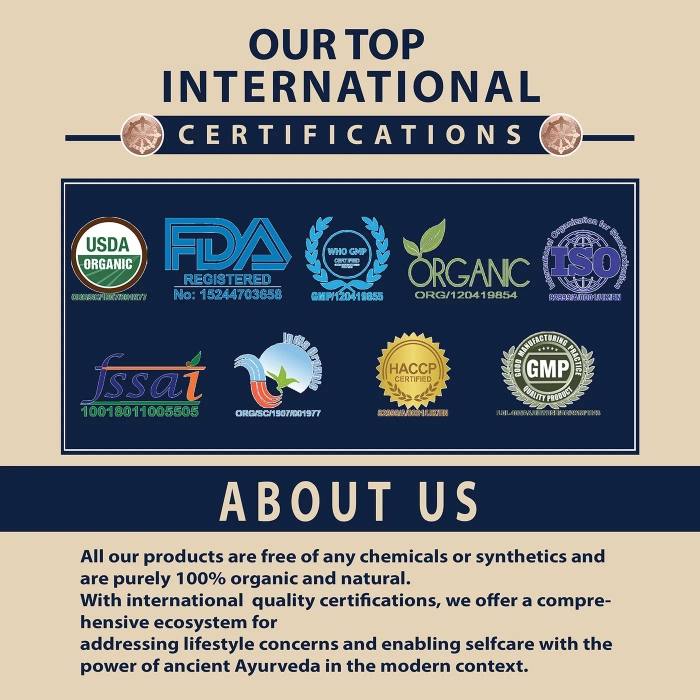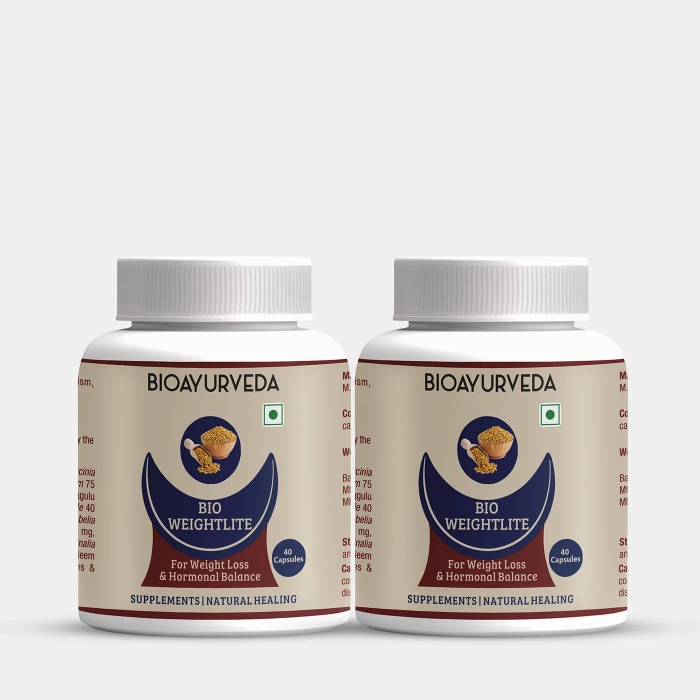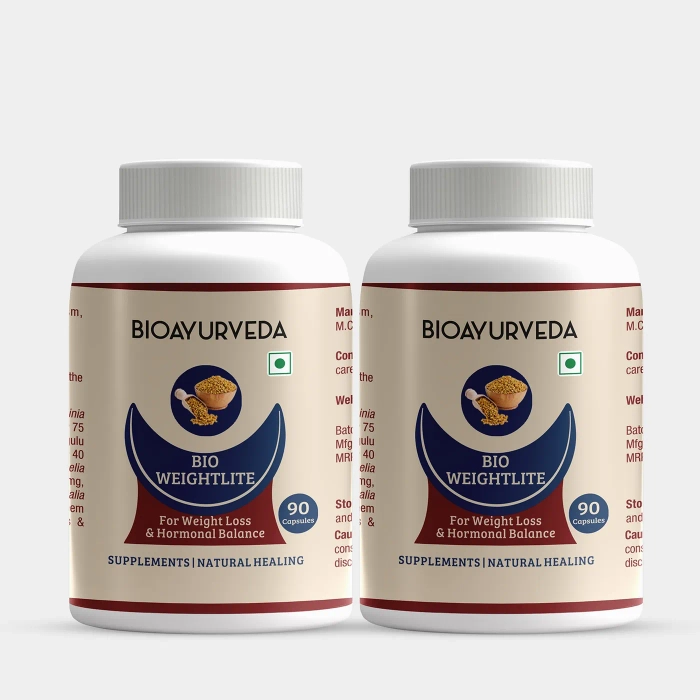 BIO WEIGHTLITE CAPSULE
Description
BIO WEIGHTLITE Capsule is a unique combination of organic herbs and natural nutrients sources that is formulated to boost metabolism, process stored fat, reduce the exacerbation of fat cells and expel toxins. It also regulates blood sugar balance as well as helps in better breathing and thus oxygenation. It has a beneficial effect on the digestive system and relieves constipation.
Dosage
1 to 2 Capsules twice a day or as directed by the physician
Ingredients
Vrikshamla, Methi, Giloy, Shudh Guggulu, Malakangni, Bakuchi, Vidanga, Nagarmotha, Haritaki, Vibhitaki, Amla, Neem
Product details
---
Food is central to any human's lifestyle. Or, to be more specific, it is a necessary condition for survival. We cannot survive without food, can we? In today's era, we have a lot of food options. From homemade food to fast food, we are surrounded by many incredible options. We possibly can never run out of food to eat. However, with eating a lot comes health issues like fat accumulation. As all of you might know, it is much easier to gain weight rather than to lose it. There is a reason why everyone searches for ways to lose weight instead of looking for ways to gain weight. And because it is not easy to lose weight, we tend to turn to solutions that can cause harm to us.
We should always be focusing on a balanced diet or a calorie deficit diet to lose weight. Additionally, to make things much simpler and easier for all of you, we present to you our BIOAYURVEDA Bio Weightlite Capsule. This superb health supplement is a fusion of organic and natural ingredients like Amla, Neem, and Haritaki that work together to get rid of stored fat and counter fat accumulation. It increases metabolism rates and improves the digestive system as well. All in all, it is an incredibly natural and pure dietary supplement that can never cause harm to you in any way. So, why don't you include this health supplement in your inventory?
BIOAYURVEDA Bio Weightlite Capsule is an organic combination of pure and healthy ingredients like Neem, Haritaki, and Amla that provide excellent results when it comes to battling fat accumulation and fat storage. It helps you get rid of extra fat and helps you lose weight. It increases metabolism as well. More so, it balances blood sugar levels and helps you with breathing. It ensures that you are never constipated and improves digestion.
Benefits
Weight Loss
The main benefit of consuming these capsules is that it promotes weight loss. It helps burn fat and helps you get rid of extra fat that is accumulated.
Regulates Blood Sugar Level and Metabolism
It helps maintain a good balance of blood sugar levels in your body. More so, it helps boost metabolism.
Better Digestion
Bio Weightlite Capsules are efficient in improving digestion. As an additional benefit, it helps you avoid constipation and helps you with breathing as well.
INGREDIENTS
Amla
Amla, or Indian Gooseberry, are berries that are grown on a tree that goes by the same name. They've been in use for hundreds of years and are immensely rich in Vitamin C, even more than oranges. They help ease digestion, increase immunity, support the health of your eyes, and control diabetes.
Neem
Neem is an organic herb that is derived from the Neem tree. It goes by the name of Azadirachta Indica and Indian Lilac. Neem contains very strong antioxidant properties and is commonly used as a pest repellant. It also has antimicrobial and anti-inflammatory properties.
Haritaki
Haritaki is an herbal Ayurvedic fruit that contains a lot of remedial properties. It aids in digestion and helps prevent diabetes. More so, it promotes fat loss and heals wounds and infections as well.


BIOAYURVEDA is a visionary holistic luxury brand in health and wellness offering completely natural and organic products.
Manufactured By:
Arganshe Private Limited
Address:
11/2, BADARPUR BORDER, Faridabad, Haryana, 121003