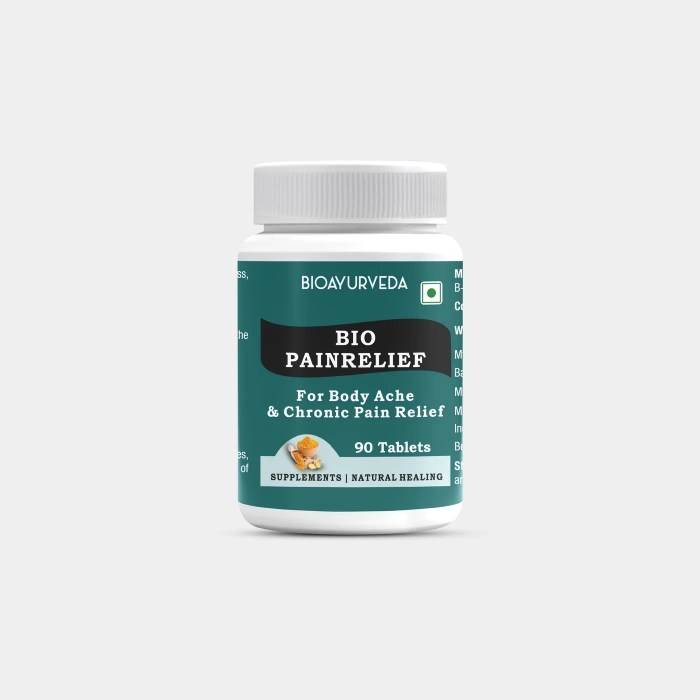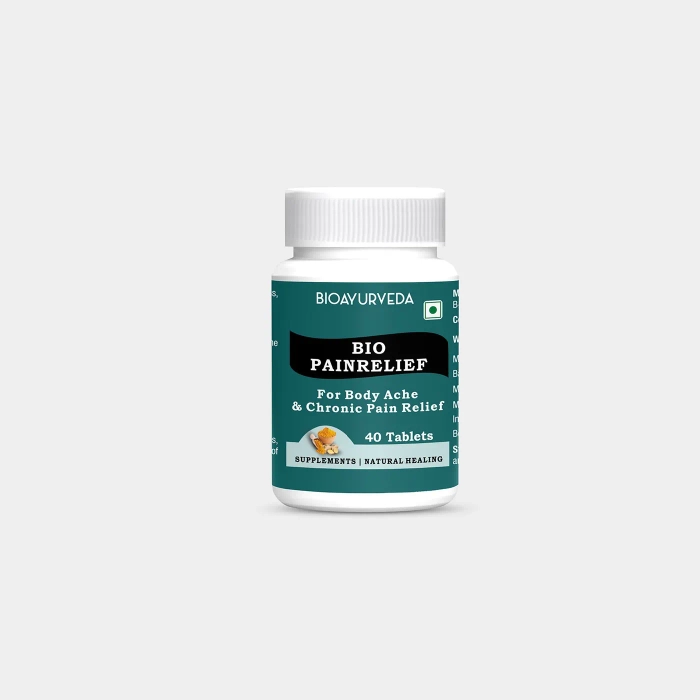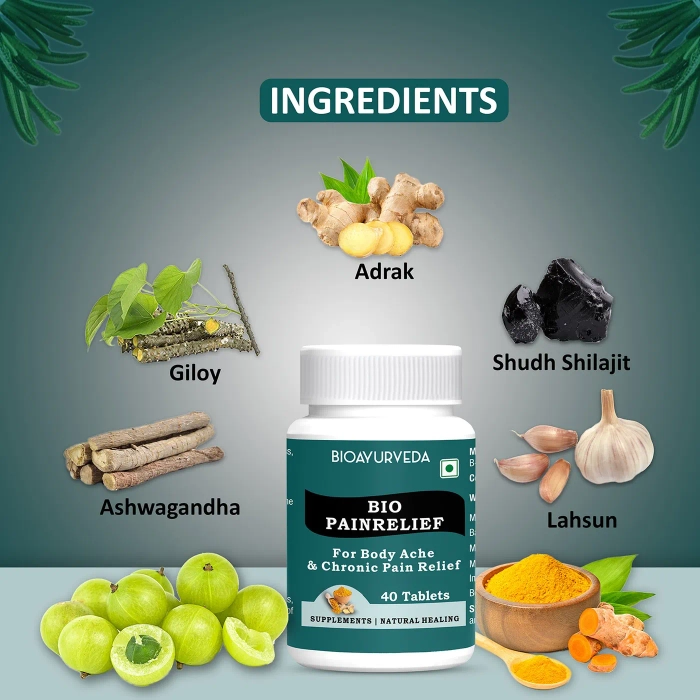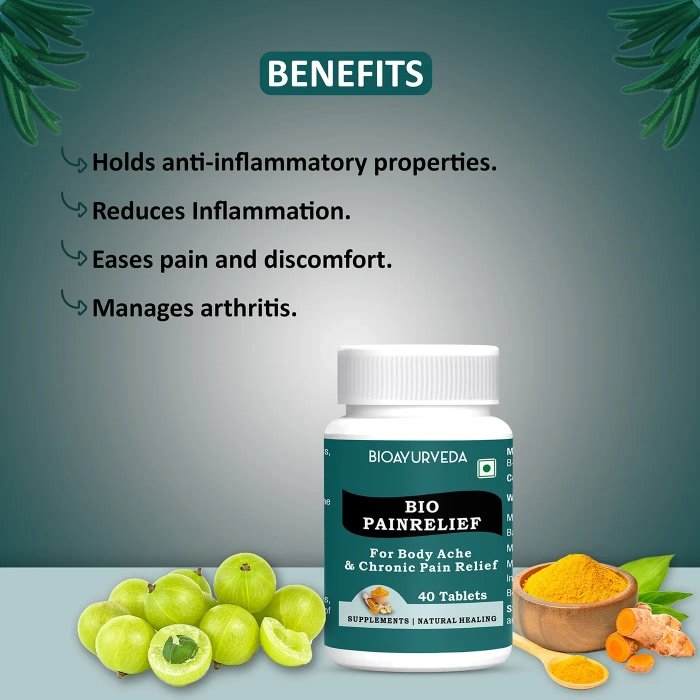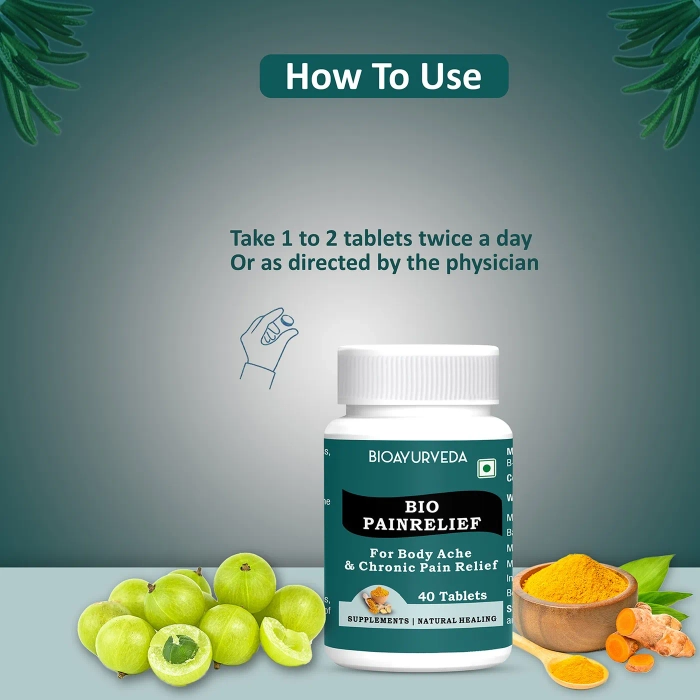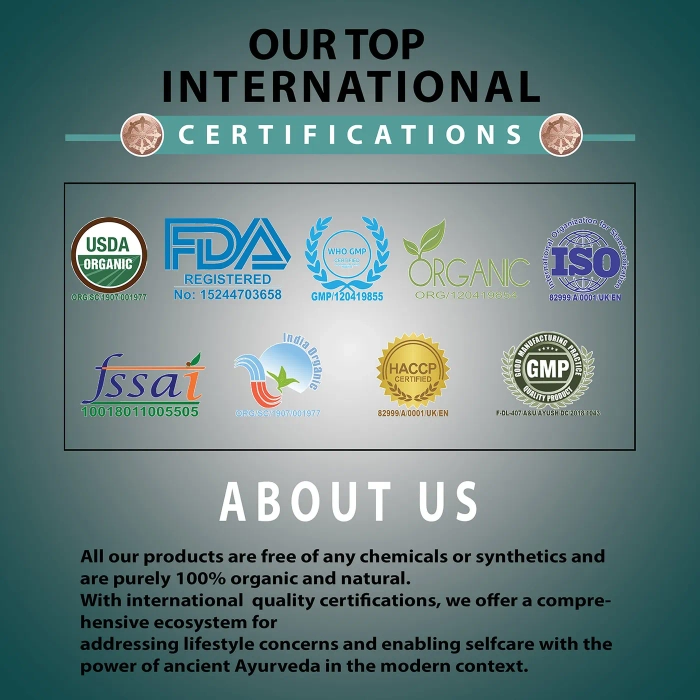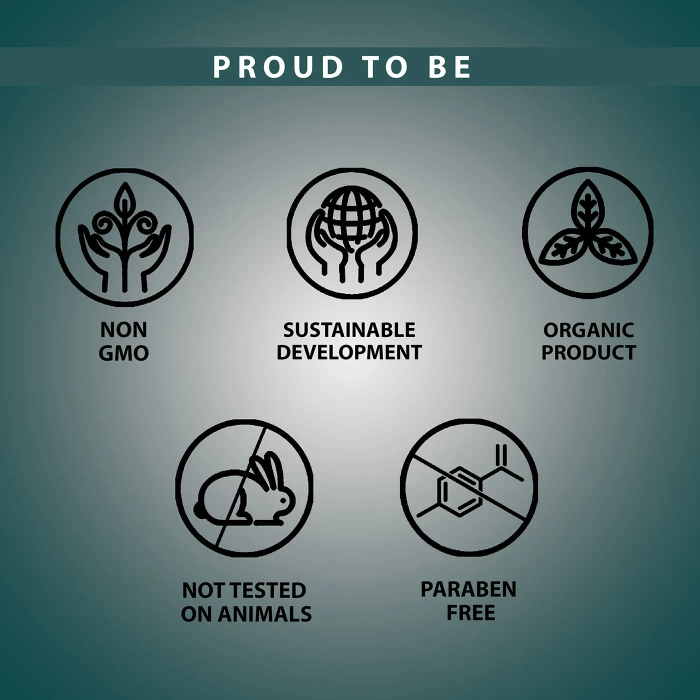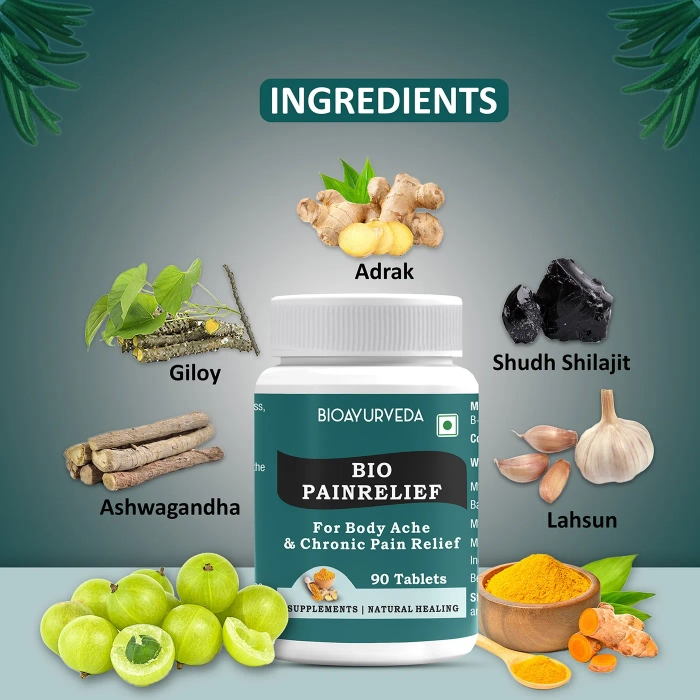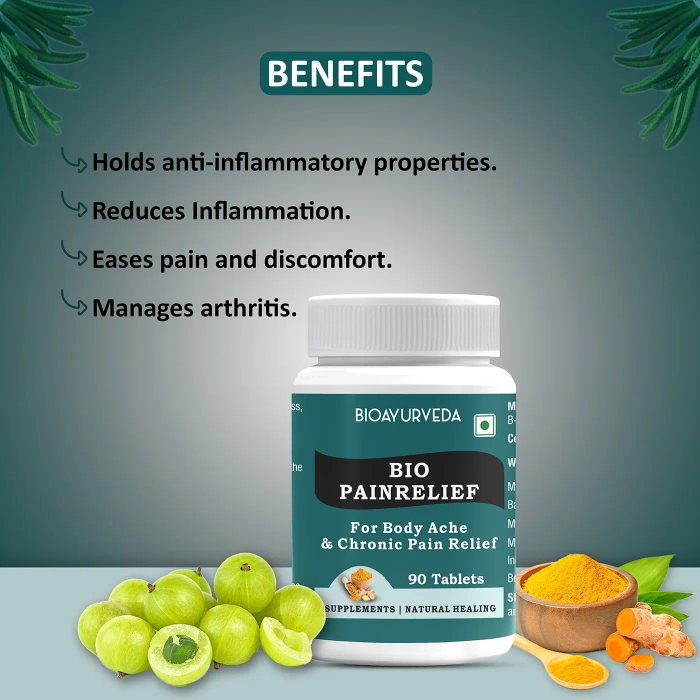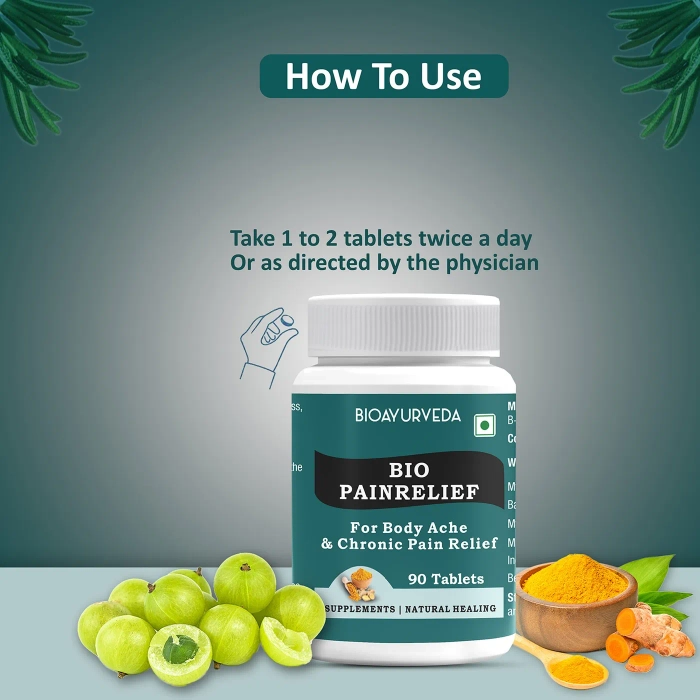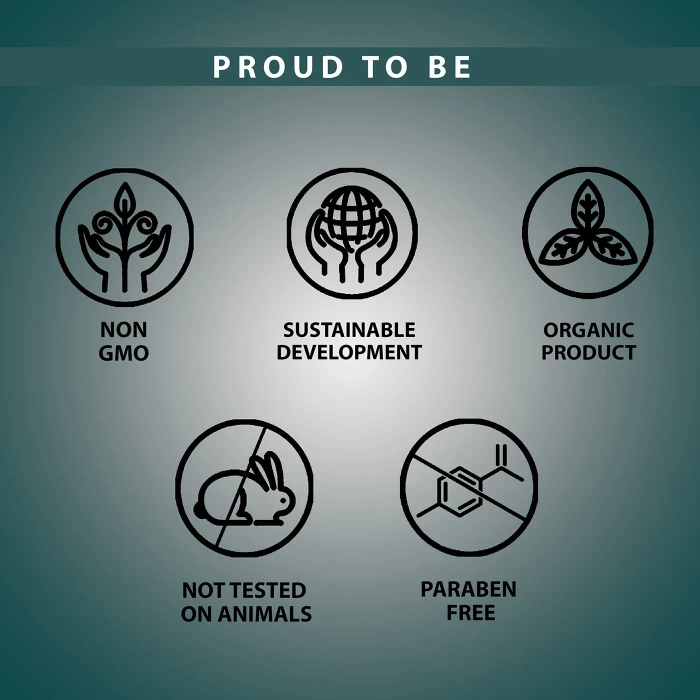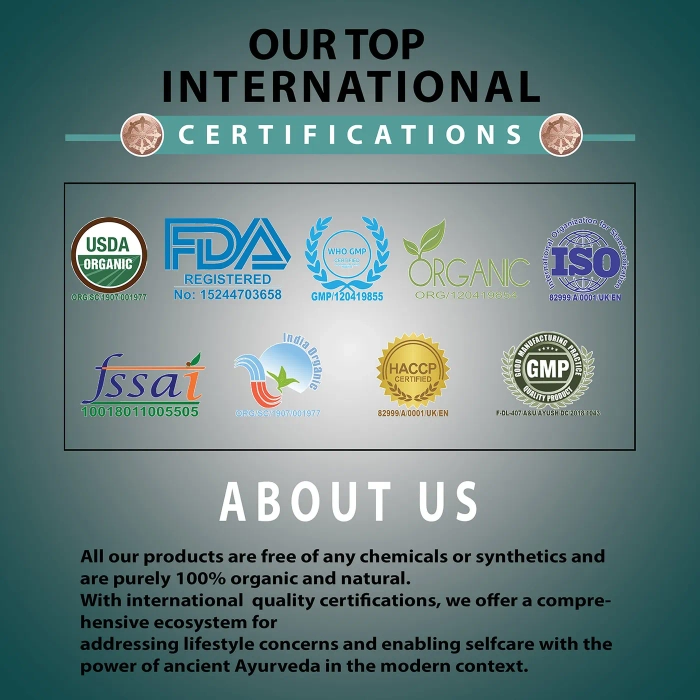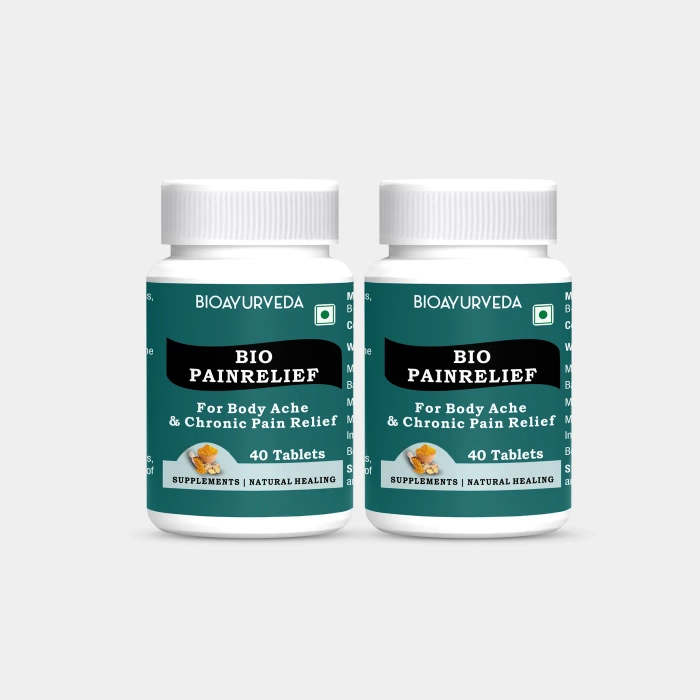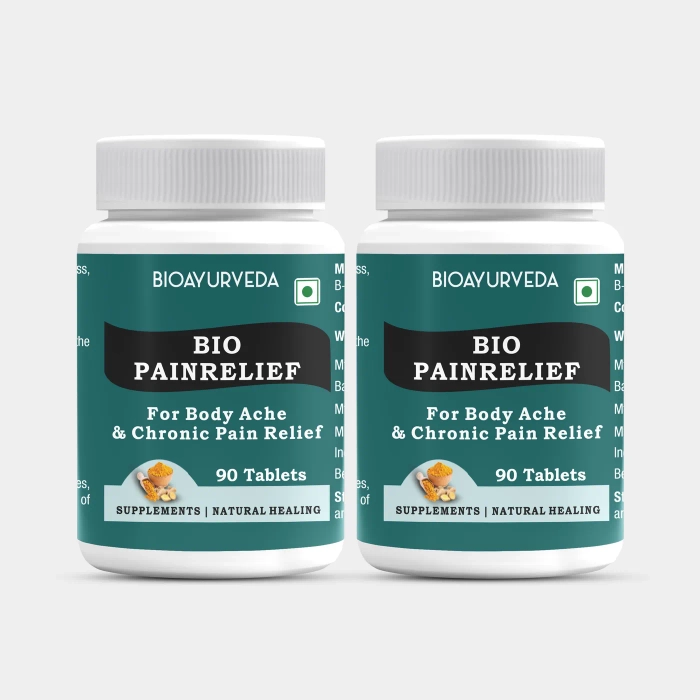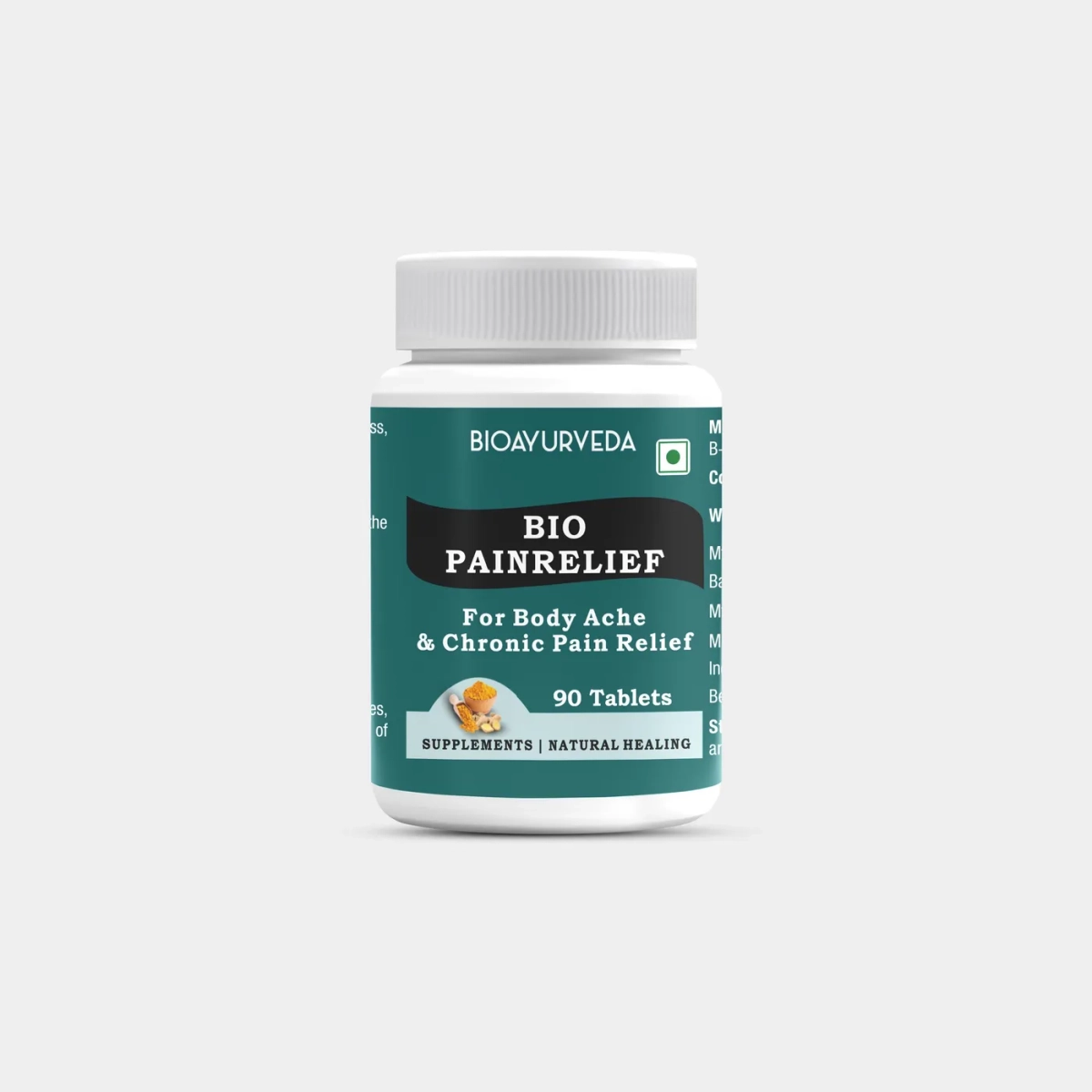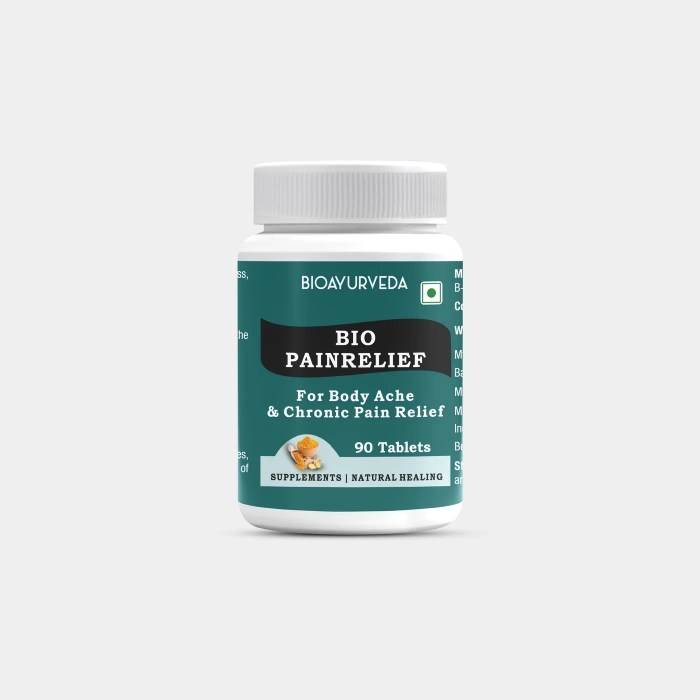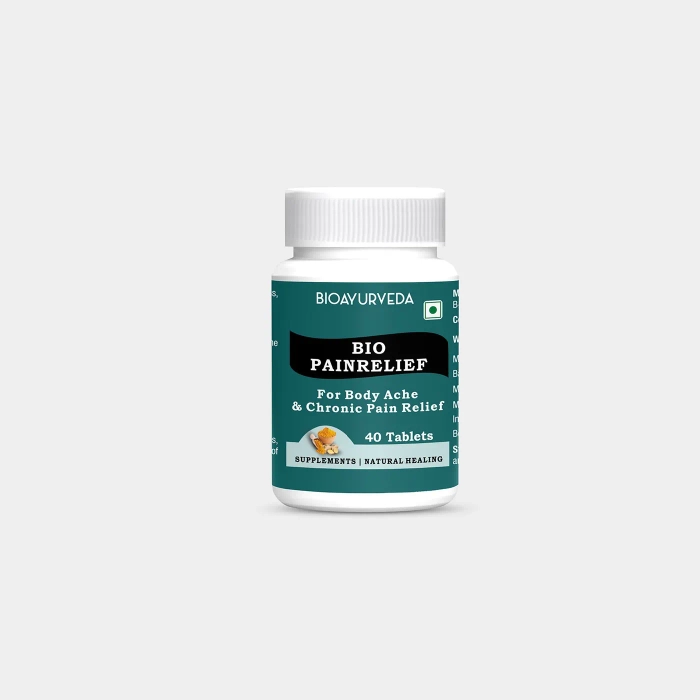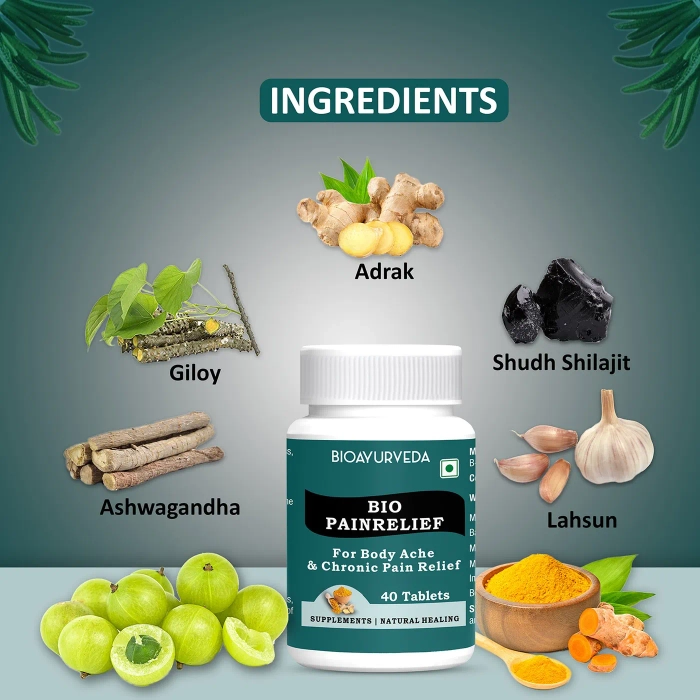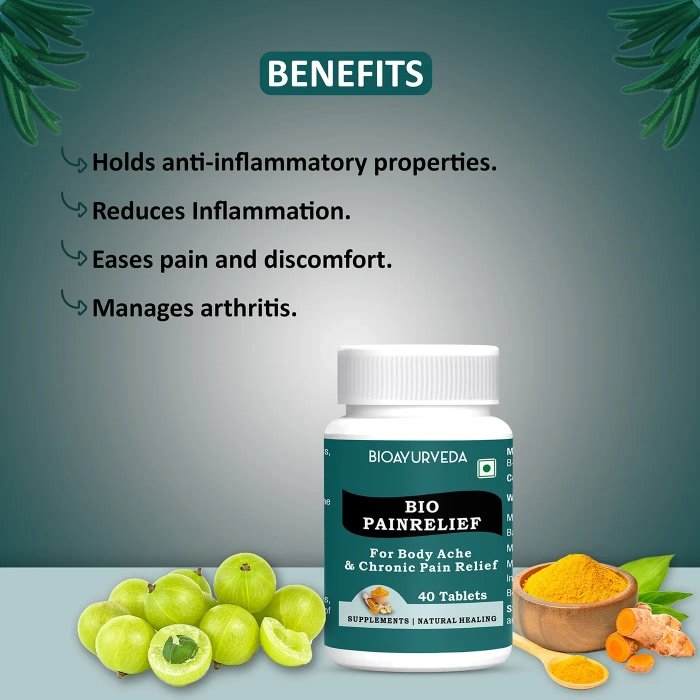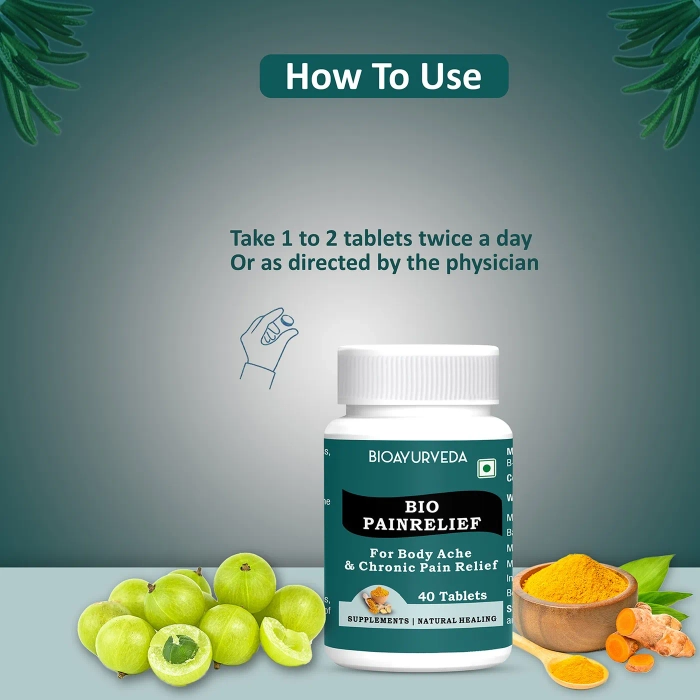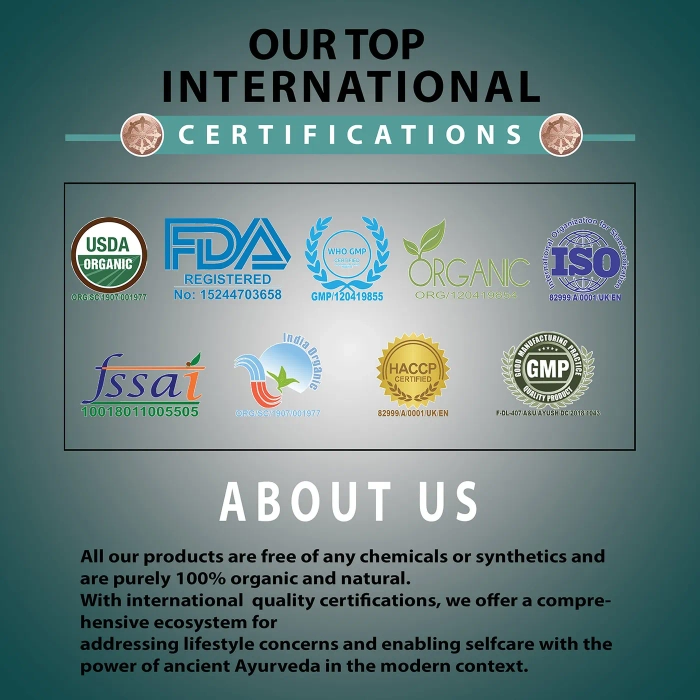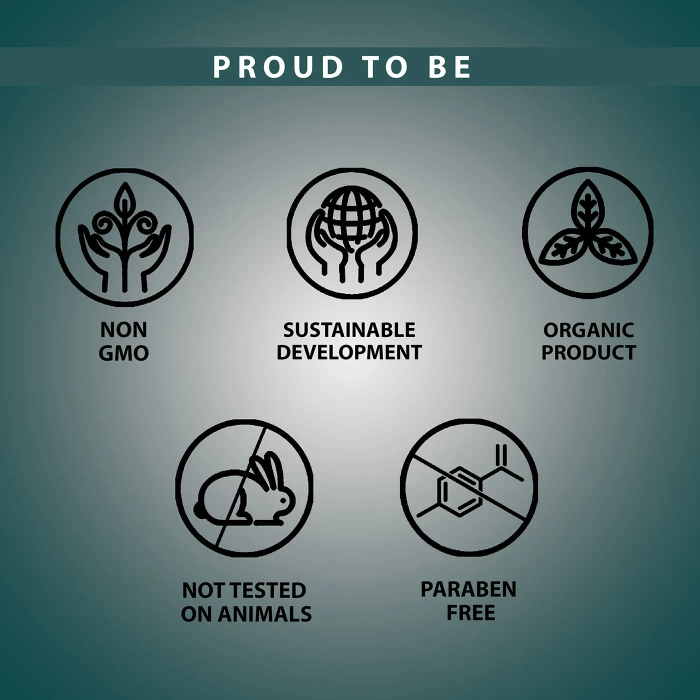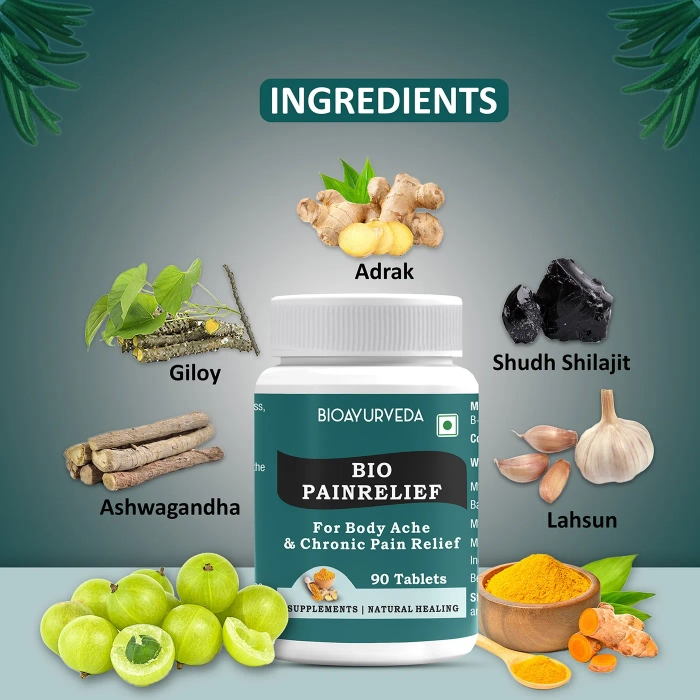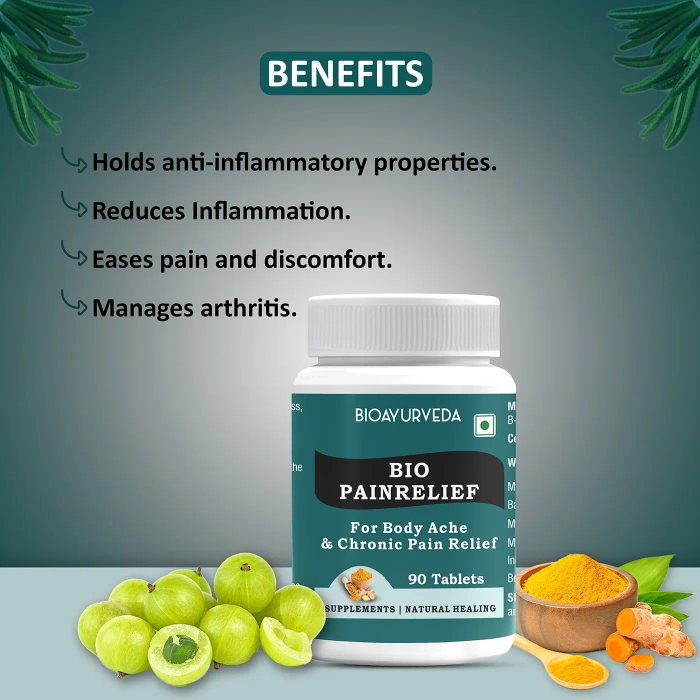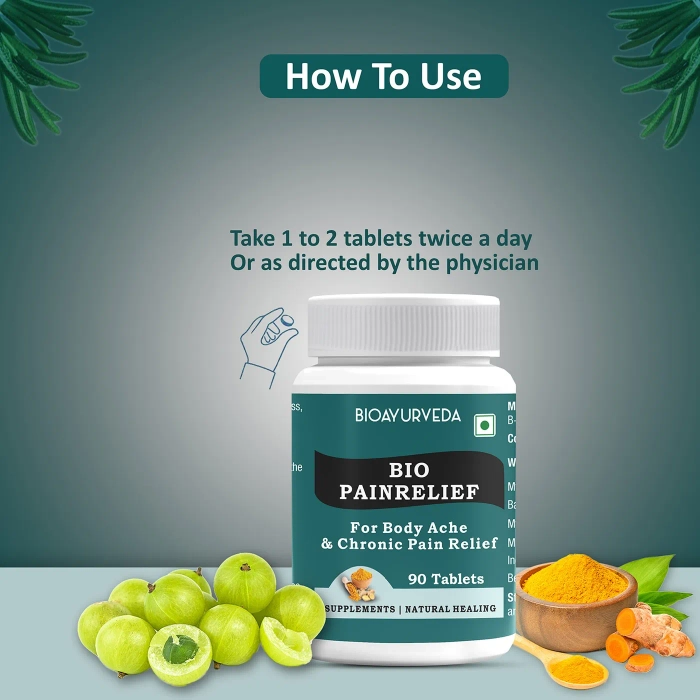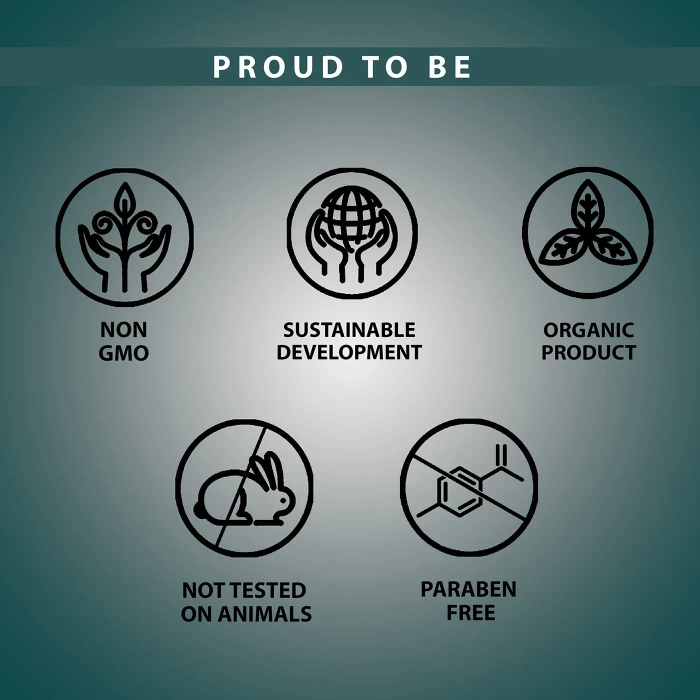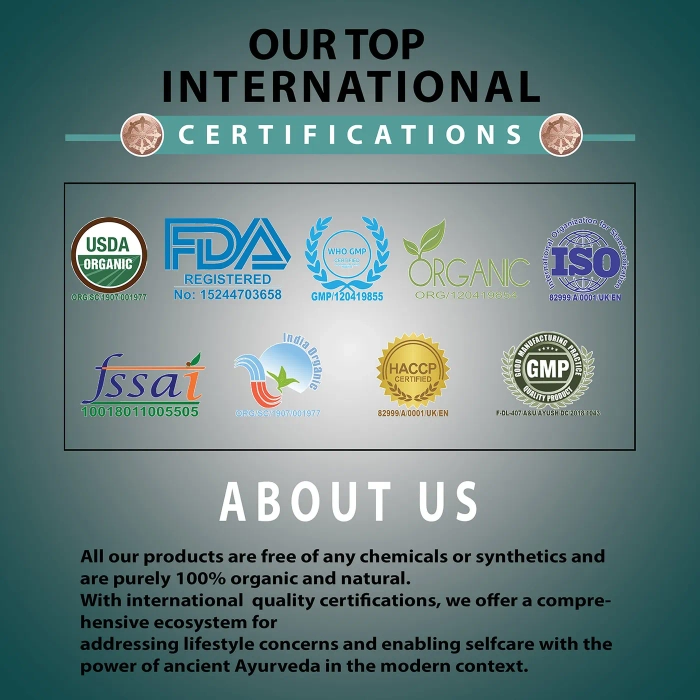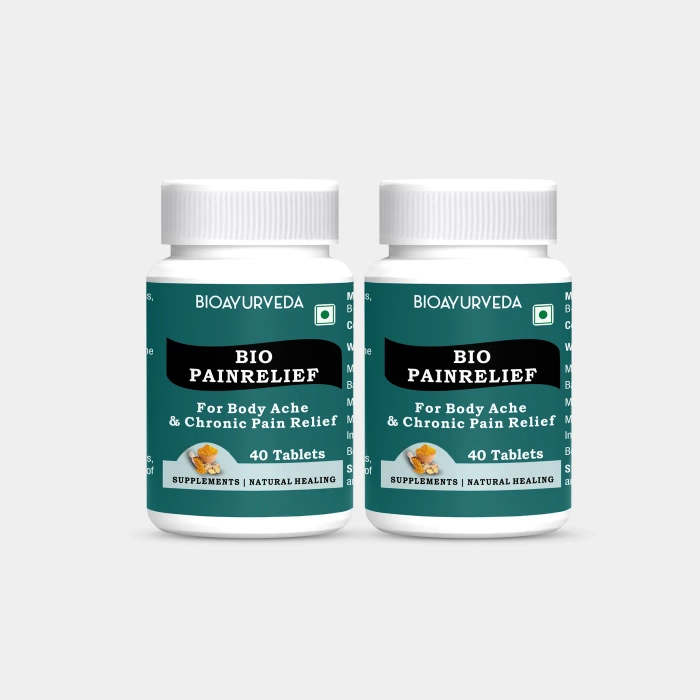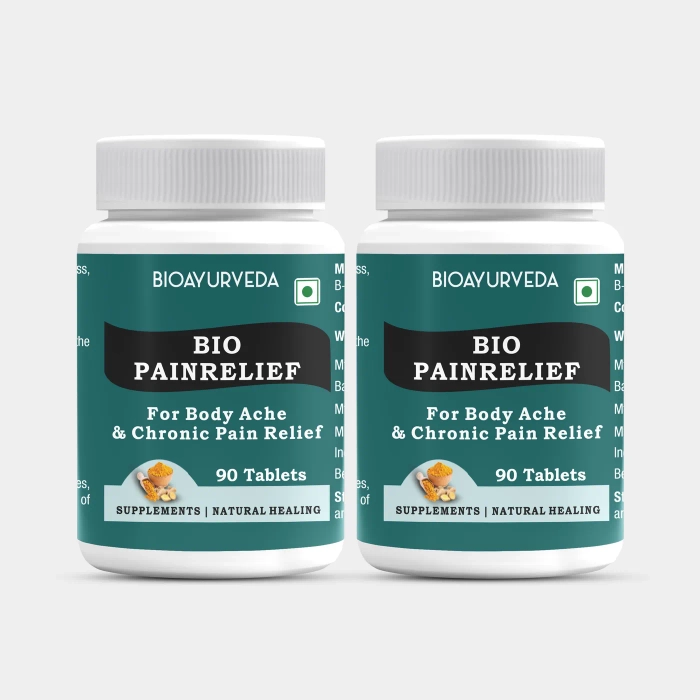 Bio Painrelief Tablet
Description
BIO PAINRELIEF TABLET is a unique combination of organic herbs and natural nutrient sources that is formulated for overall pain relief as in body and arthritic aches, muscle strain, nerve pain, low back pain, sciatica, soreness and swelling. It has powerful anti-inflammatory action and curbs exhaustion, stress and fatigue. With healing action, it restores vitality and wellness.
Ingredients
Salakki, Suranjan, Haldi, Ashwagandha, Rasna, Giloy, Tagara, Shudh Shilajit, Adrak, Willow, Lahsun, Nirgundi, Amla
Product details
---
Muscle pain is a common complaint that affects people of all ages and lifestyles. It is often characterized by a dull, achy sensation in the affected muscle or group of muscles, and can range from mild to severe. While muscle pain is typically not a serious condition, it can be discomforting and interfere with daily activities, especially if it becomes chronic. There are many different causes of muscle pain, including overuse, injury, tension, and inflammation. When a muscle is overused or strained, tiny tears can form in the muscle fibers, leading to inflammation and pain. Similarly, tension in the muscles, which can be caused by stress, poor posture, or other factors, can also lead to pain and discomfort.
One of the most discomforting aspects of muscle pain is its impact on mobility and daily activities. When muscles are sore and painful, it can be difficult to perform even simple tasks, such as reaching for objects or walking up stairs. In severe cases, muscle pain can even cause debilitating weakness and loss of function. However, we are here to ease your problems. Let us present our BIOAYURVEDA Bio Painrelief Tablet. Our muscle pain supplement is an organic dietary supplement made from natural ingredients that help relax muscles and reduce pain all over your body. It helps restore vitality and wellness. These muscle relaxers can be consumed by everyone, making it a perfect choice for anyone experiencing discomfort or pain!
Benefits
Ingredients


BIOAYURVEDA is a visionary holistic luxury brand in health and wellness offering completely natural and organic products.
Manufactured By:
Arganshe Private Limited
Address:
11/2, BADARPUR BORDER, Faridabad, Haryana, 121003