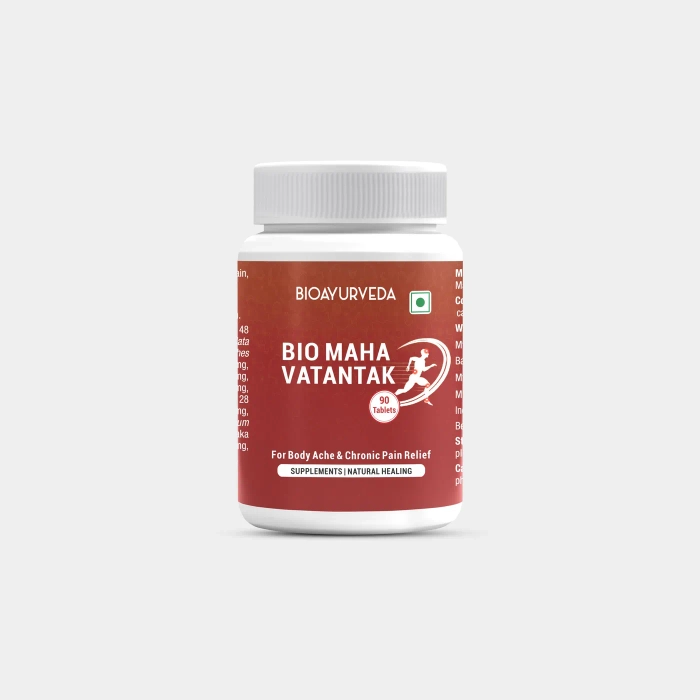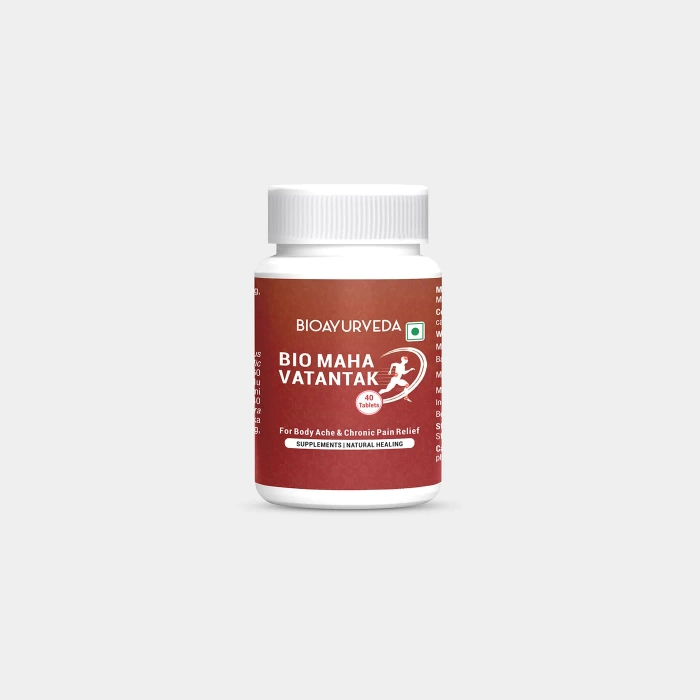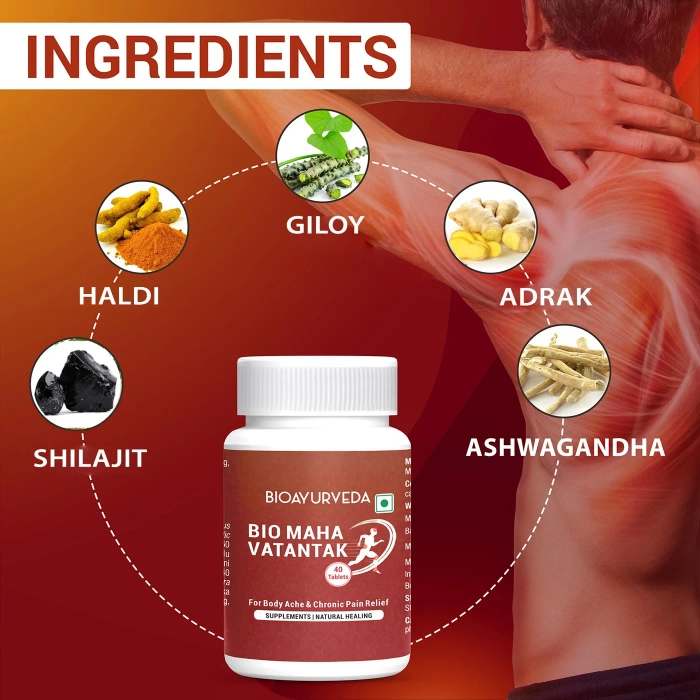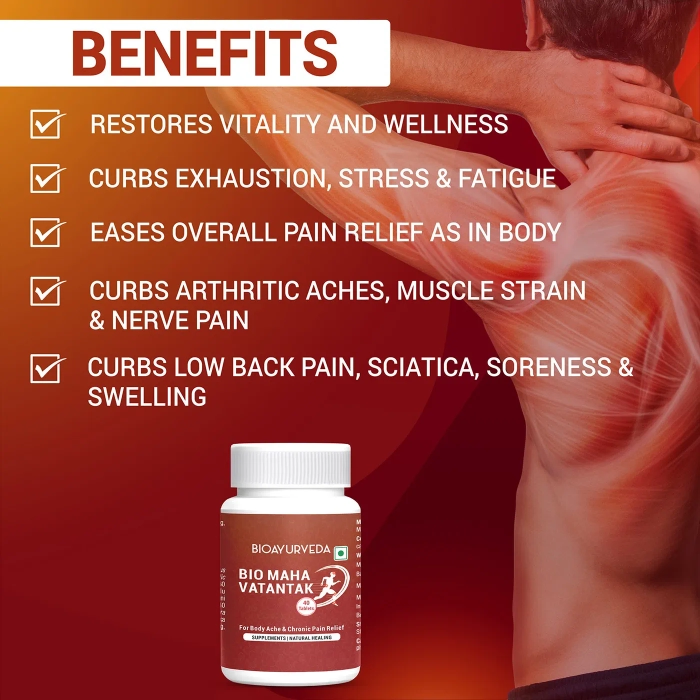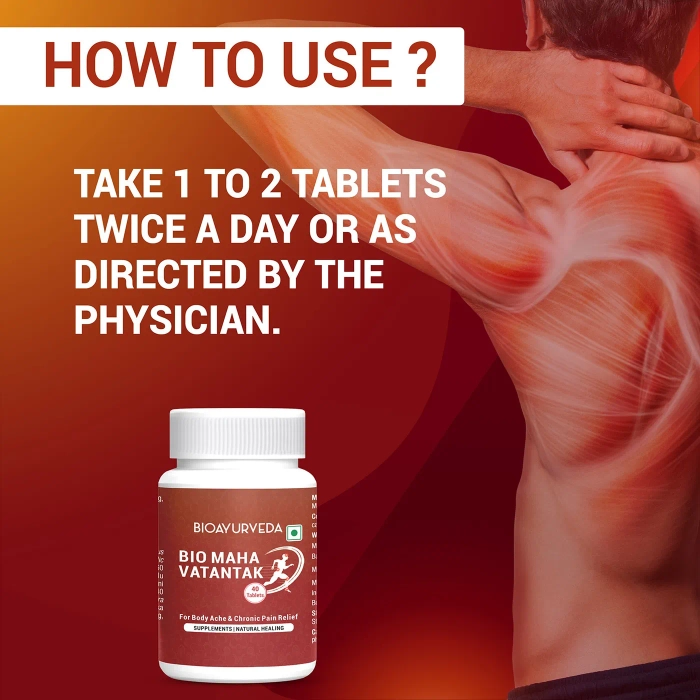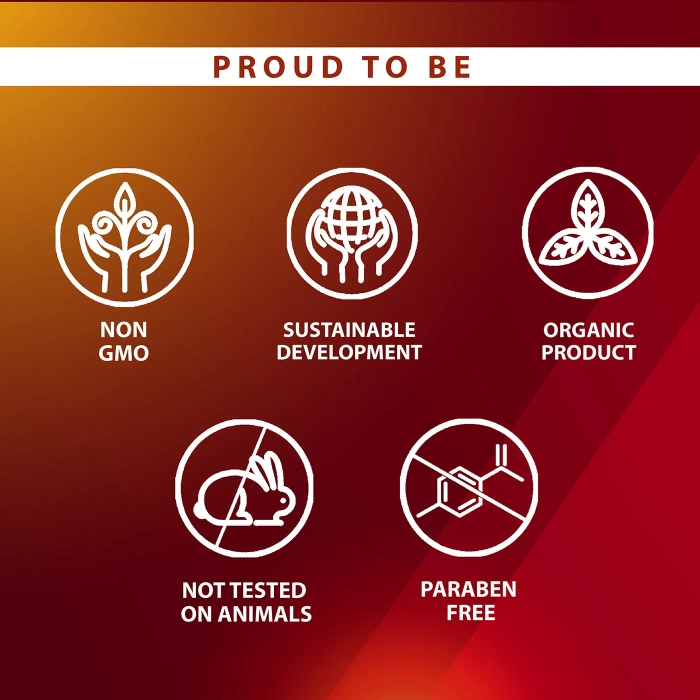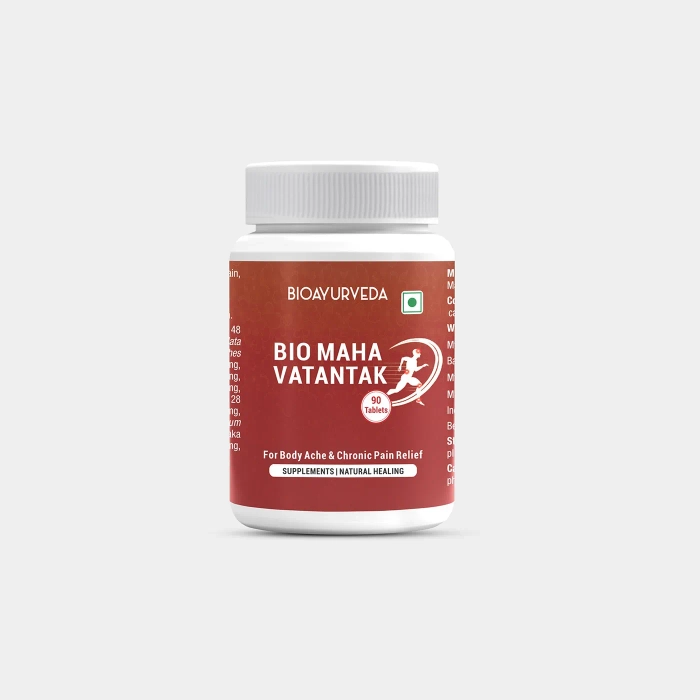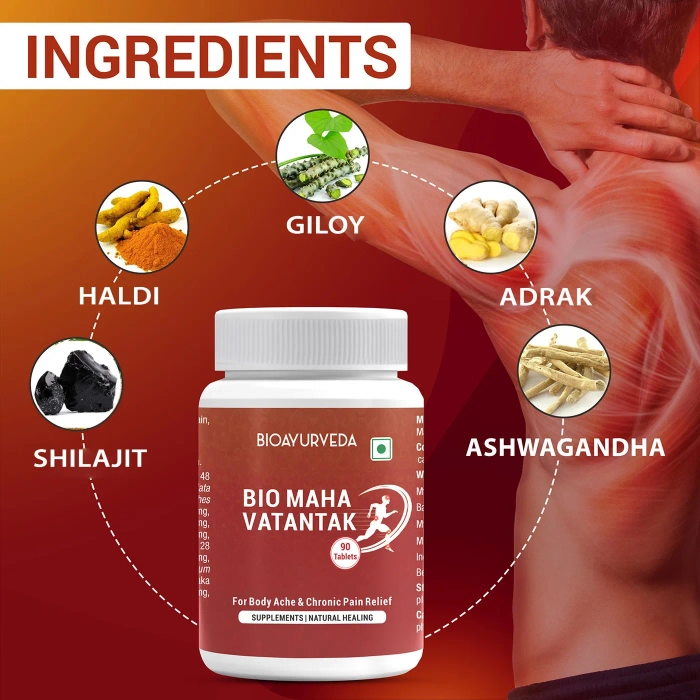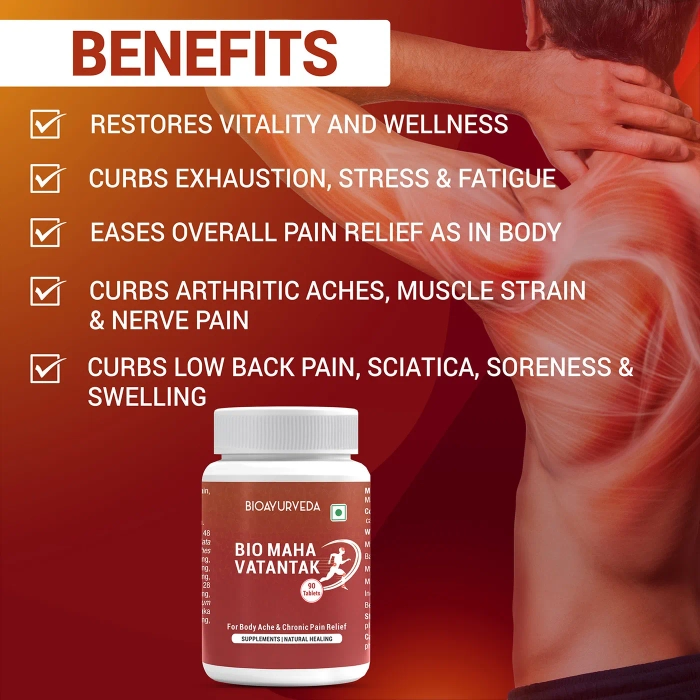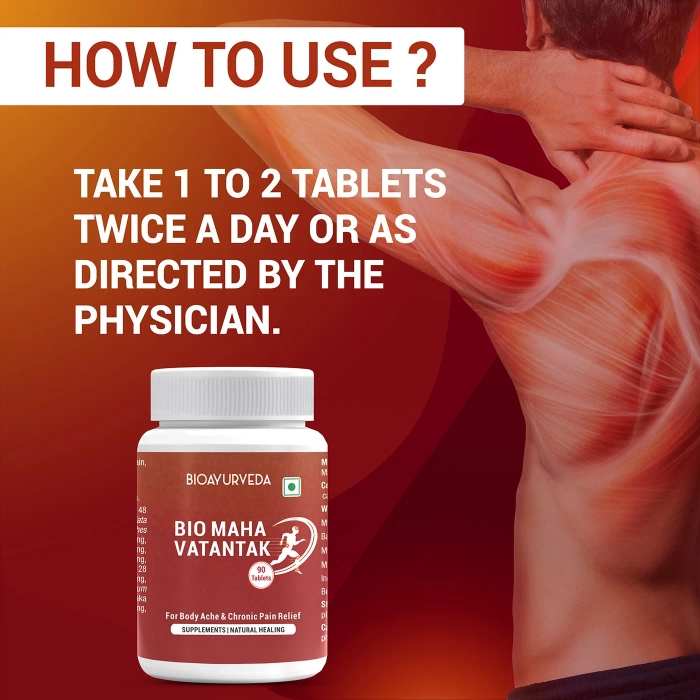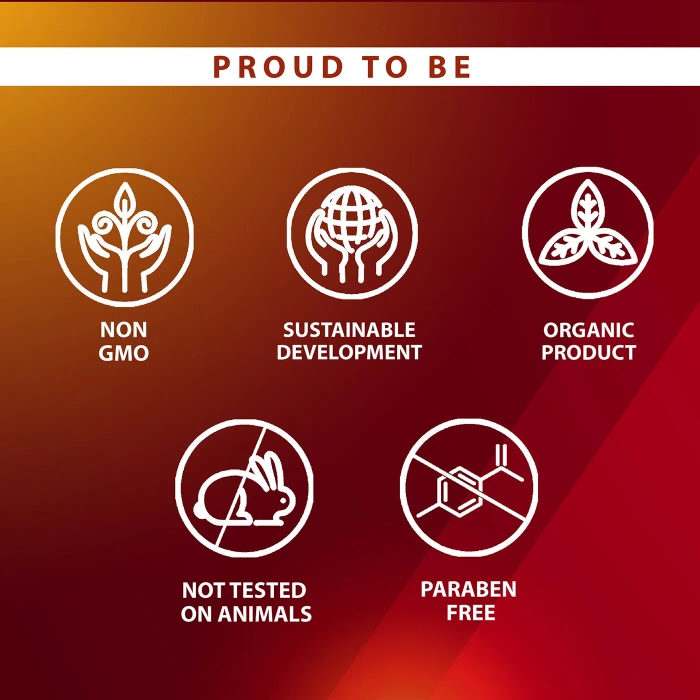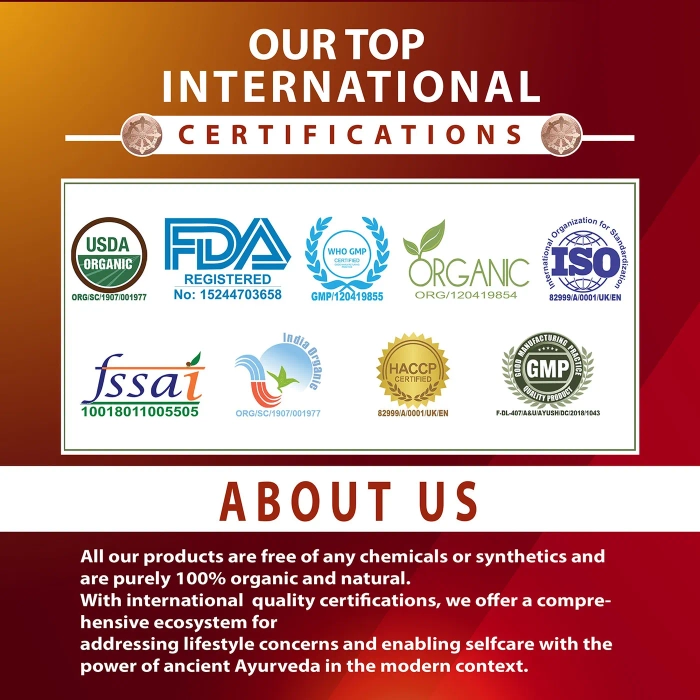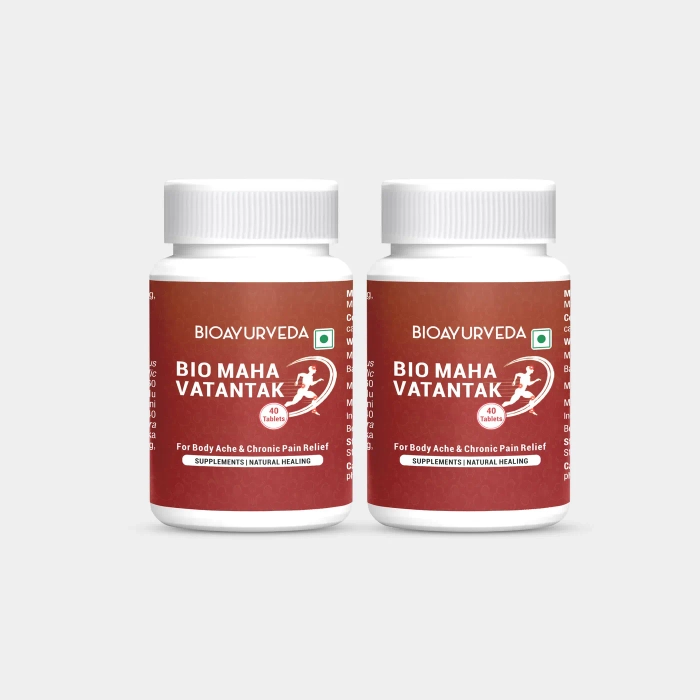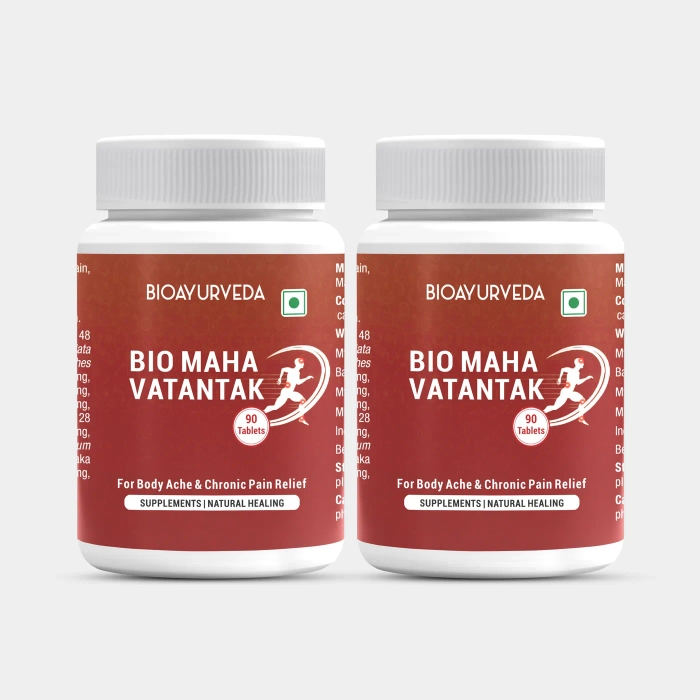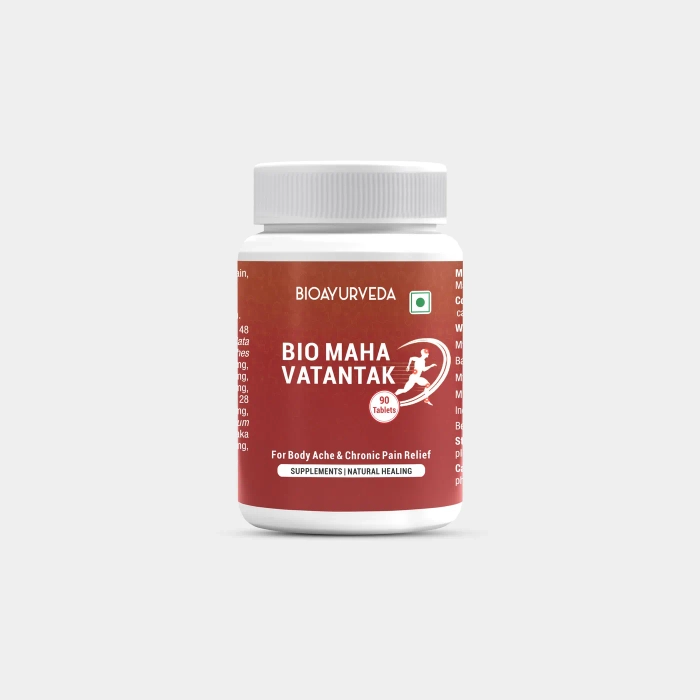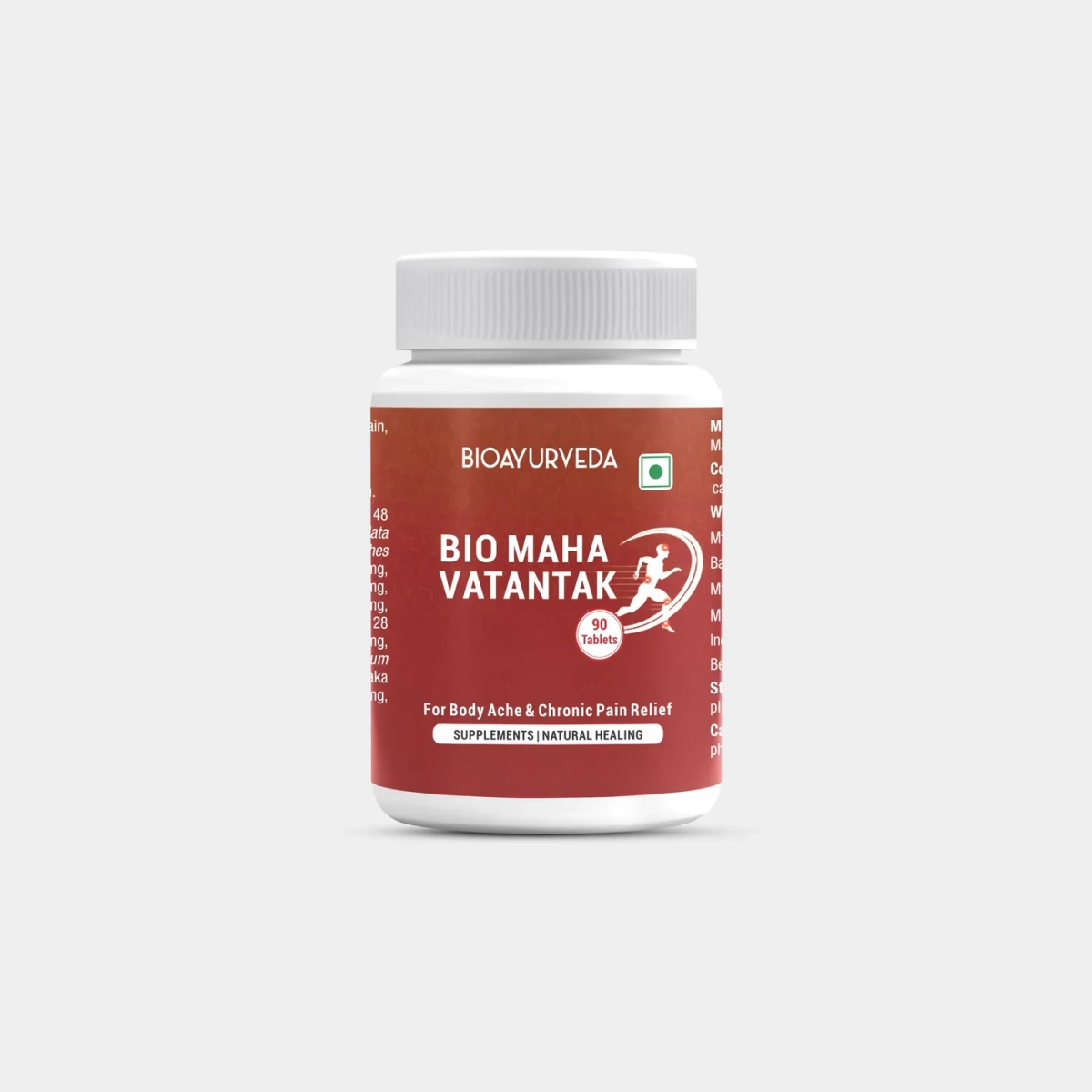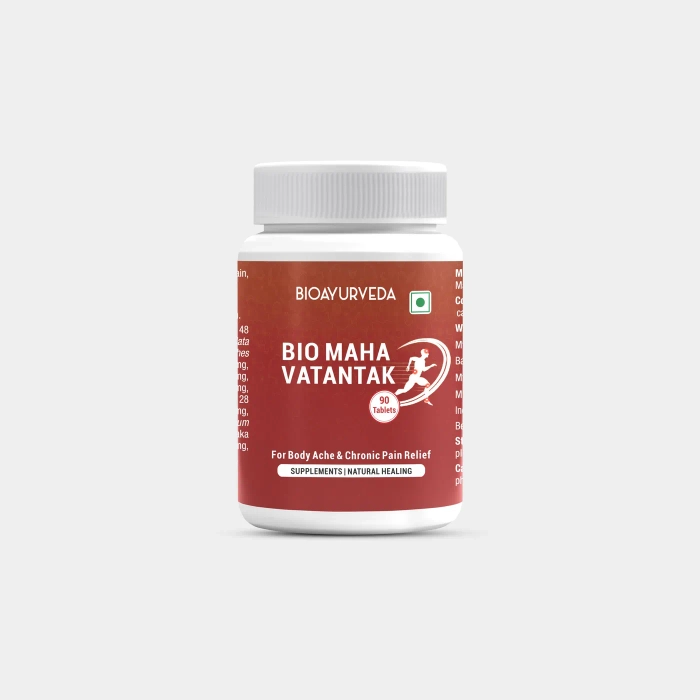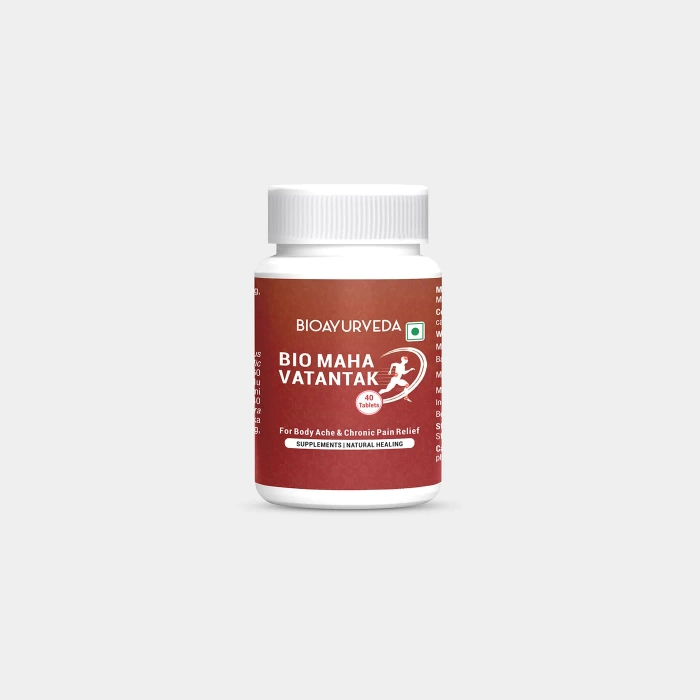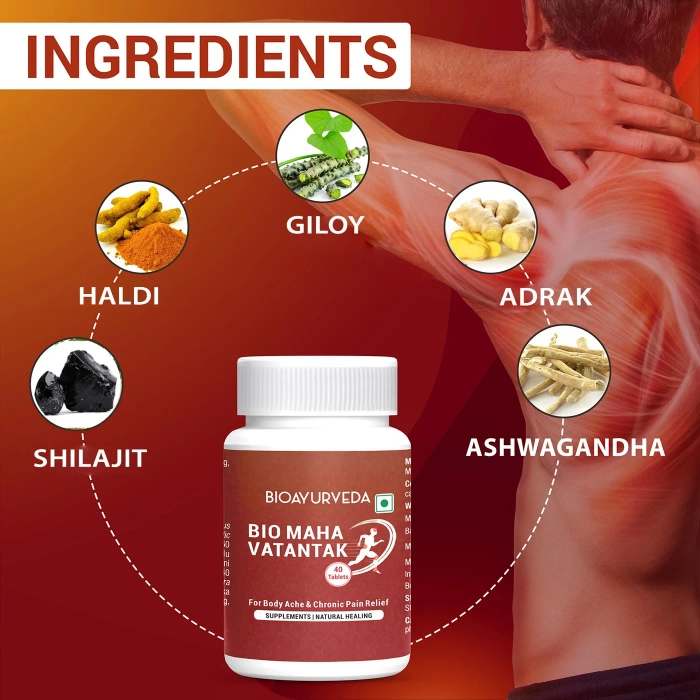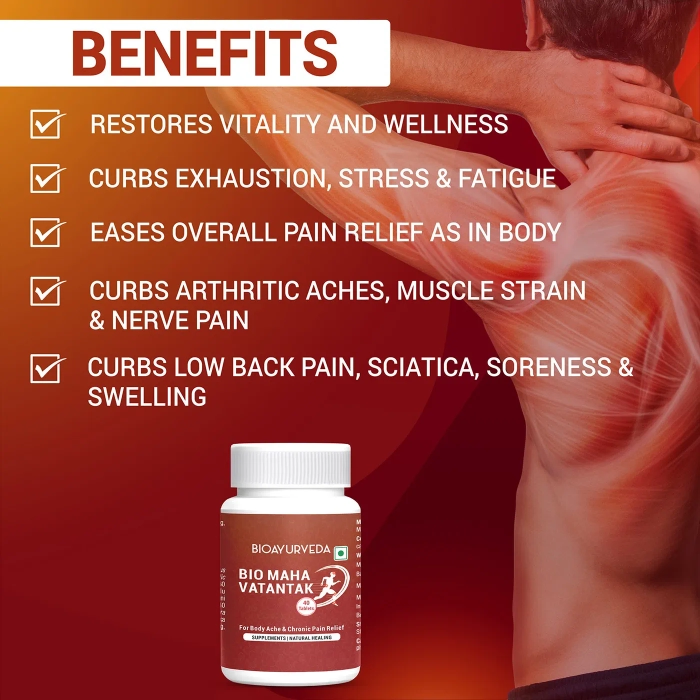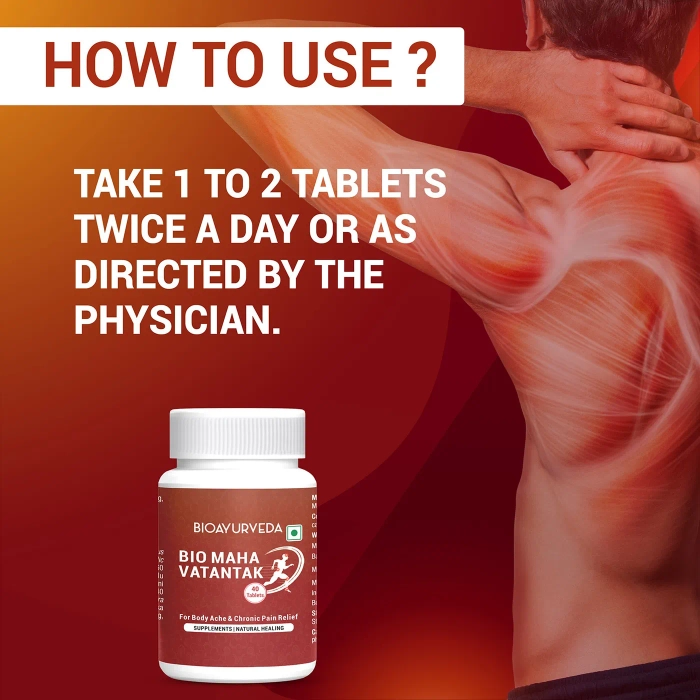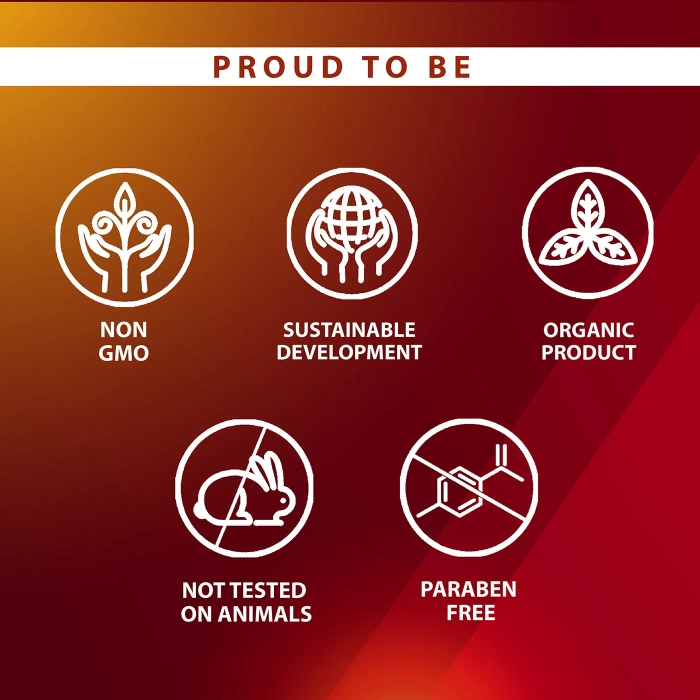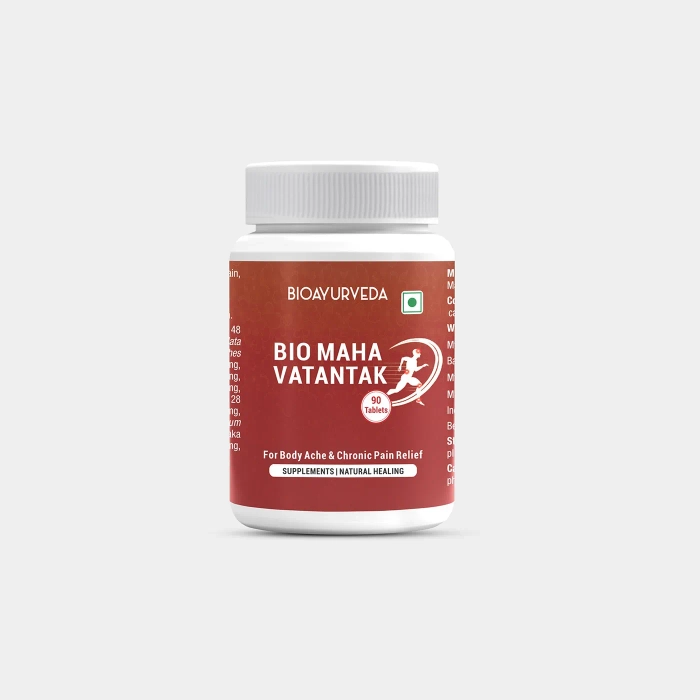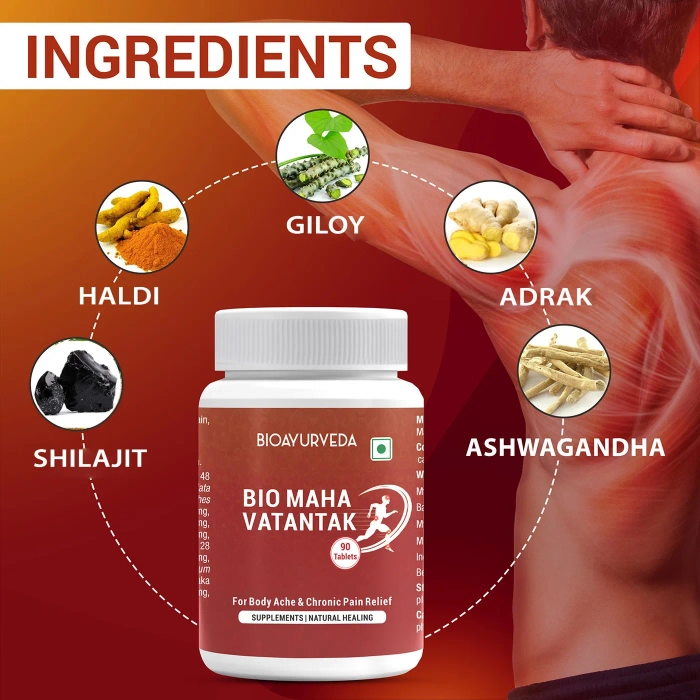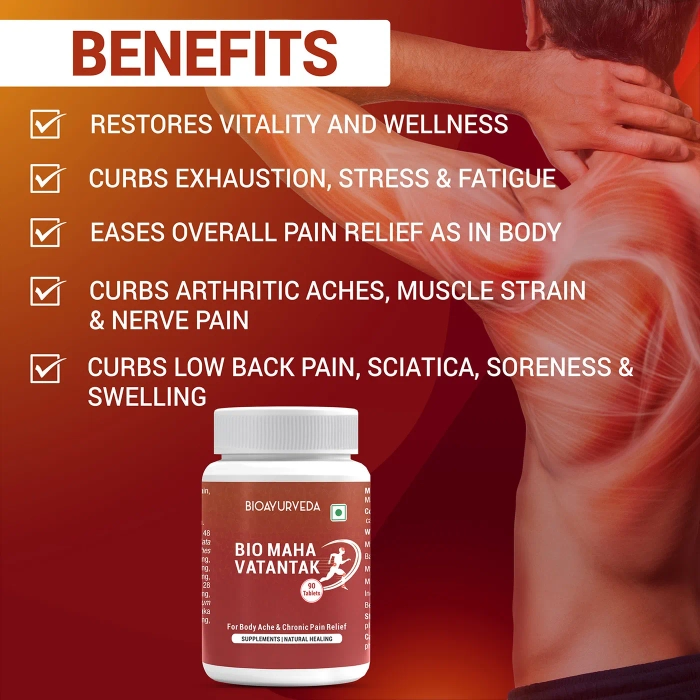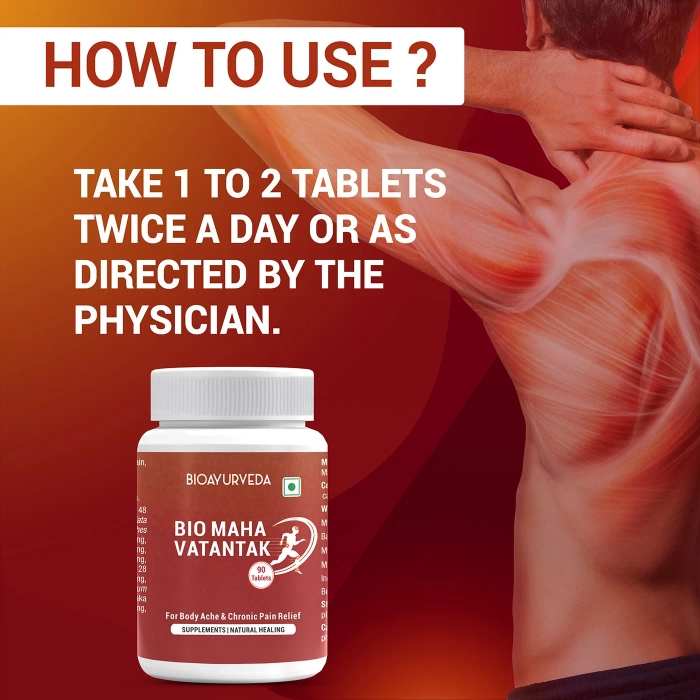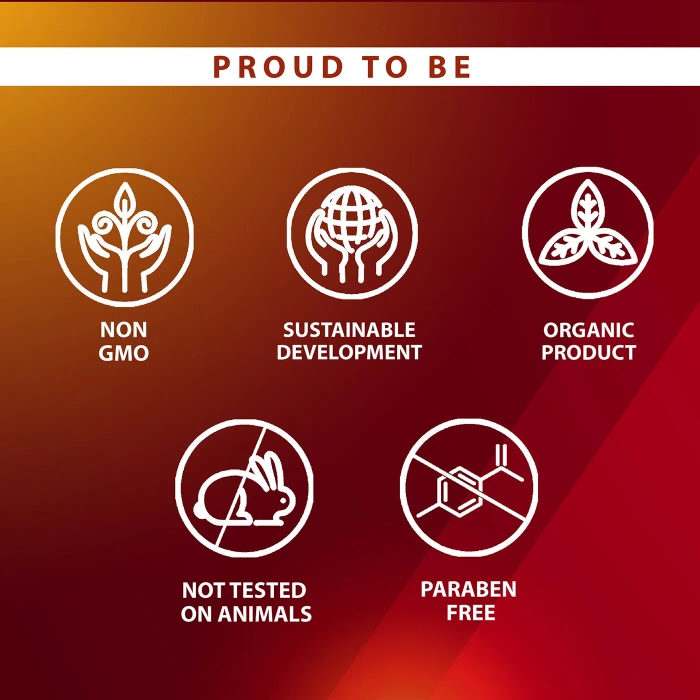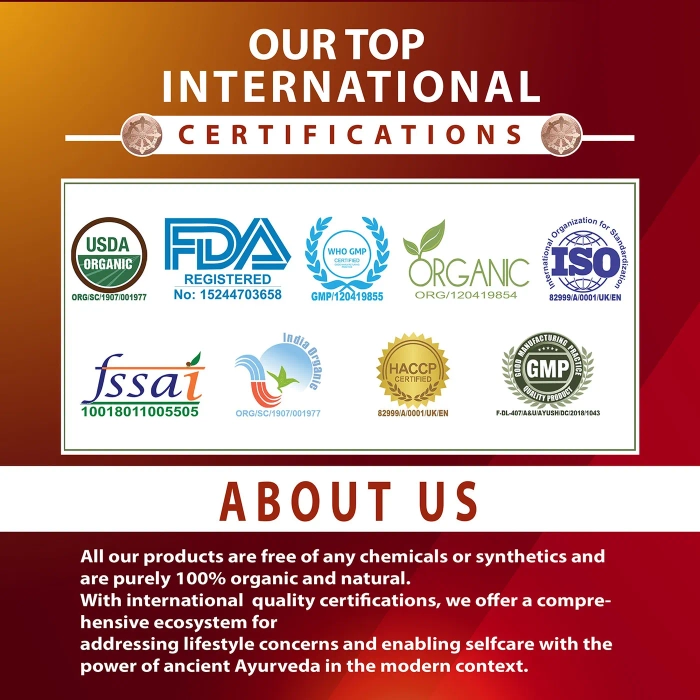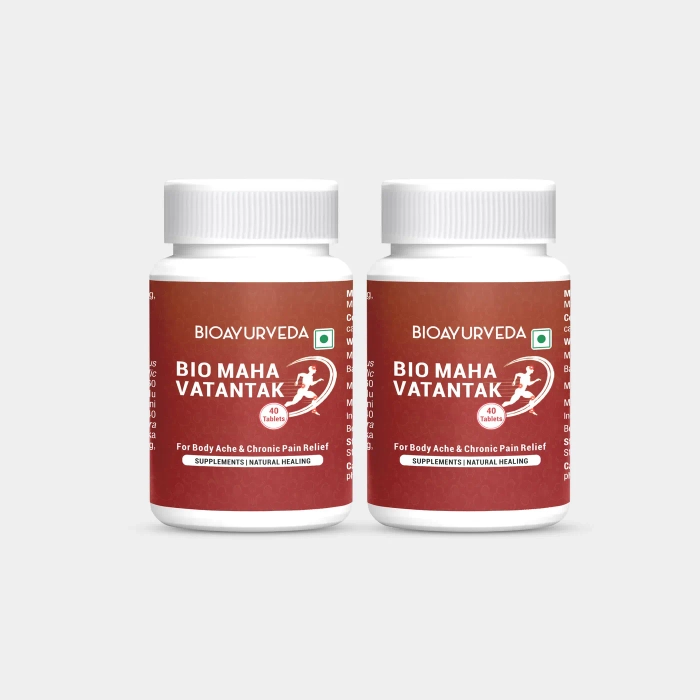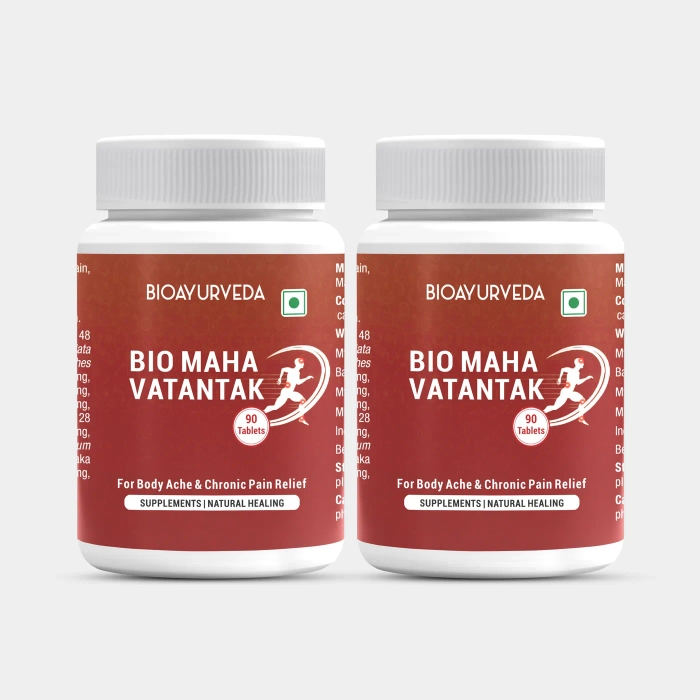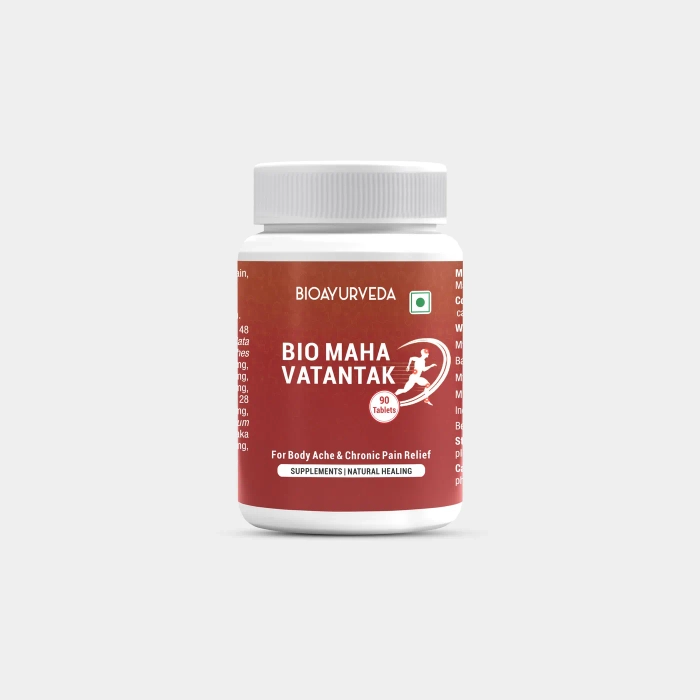 BIO MAHA VATANTAK TABLET
Description
BIO MAHA VATANTAK is an Ayurvedic blend of therapeutic natural herbs and oils that is formulated for alleviating inflammation, relieving aches and pains. Enriched with soothing and relaxing herbs that normalize the physiological activity of muscles and nerves. Relieves muscle ache, nerve pain, sciatica, spondylitis strain, menstrual cramps.
DOSAGE 1 to 2 Tablets twice a day or as directed by the physician.
Ingredients
Salakki, Suranjan, Haldi, Ashwagandha, Rasna, Giloy, Tagara, Shudh Shilajit, Adrak, Willow, Lahsun, Nirgundi, Amla
Product details
---
Pain and aches are an inevitable part of the human experience. Whether it's a headache, muscle soreness, or a more serious condition like arthritis, most of us have experienced some form of pain in our lives. Pain can be classified into two main types: acute and chronic. Acute pain is typically sudden and short-lived, while chronic pain lasts for longer periods of time, often months or years. Pain can also be categorized by its source, such as nerve pain, muscle pain, or joint pain. On the other hand, Aches are a type of pain that is usually characterized by a dull, constant discomfort. They can be caused by a variety of factors, including stress, overexertion, or underlying medical conditions. Managing pain and aches can be challenging, but there are many strategies that can help. Rest, ice, and over-the-counter pain relievers are often effective for acute pain. For chronic pain, a combination of medication, physical therapy, and lifestyle changes such as exercise and stress reduction may be necessary. But, there is more! We are proud to present to you our BIOAYURVEDA Bio Maha Vatantak Tablet.
It is an organic dietary supplement made from natural ingredients like Shilajit, Ashwagandha, Haldi, Adrak, and Giloy that work together to get rid of pain and aches. Not only is it suitable for everyone but it also causes no side effects. This makes it worthy to be included in your healthcare inventory!
Ingredients
Benefits


BIOAYURVEDA is a visionary holistic luxury brand in health and wellness offering completely natural and organic products.
Manufactured By:
Arganshe Private Limited
Address:
11/2, BADARPUR BORDER, Faridabad, Haryana, 121003