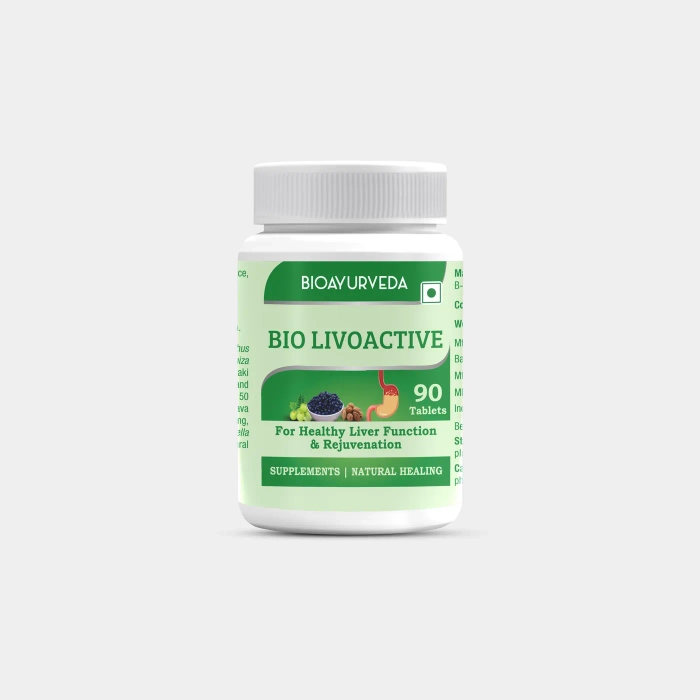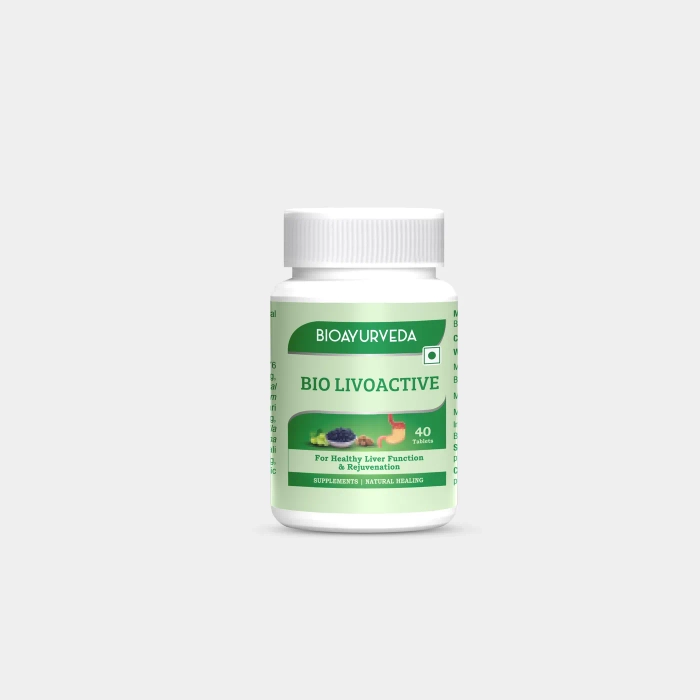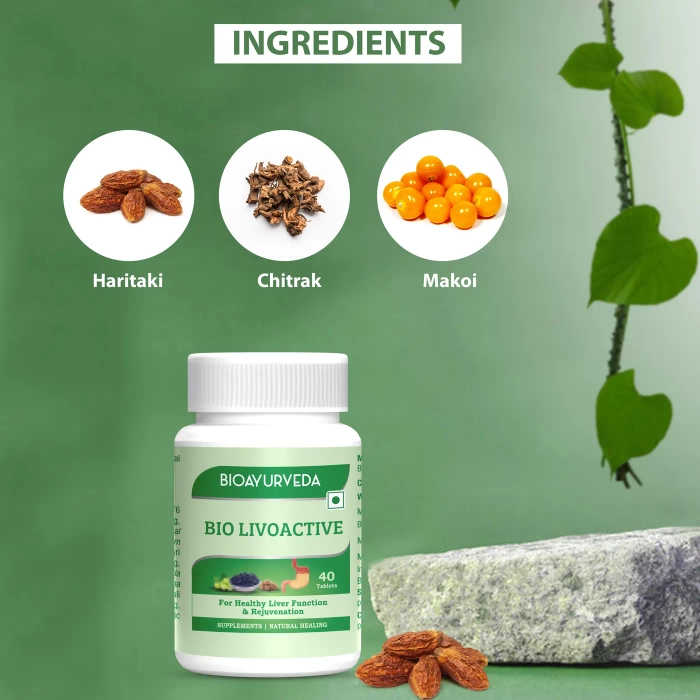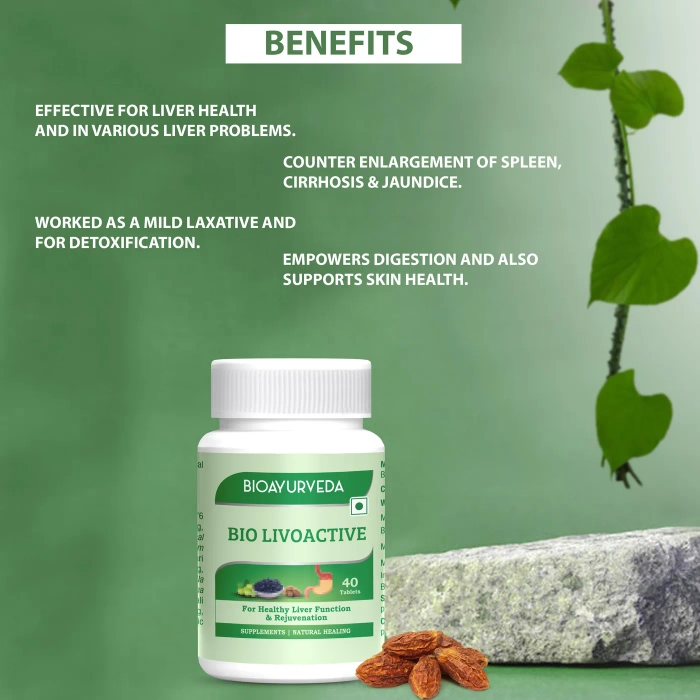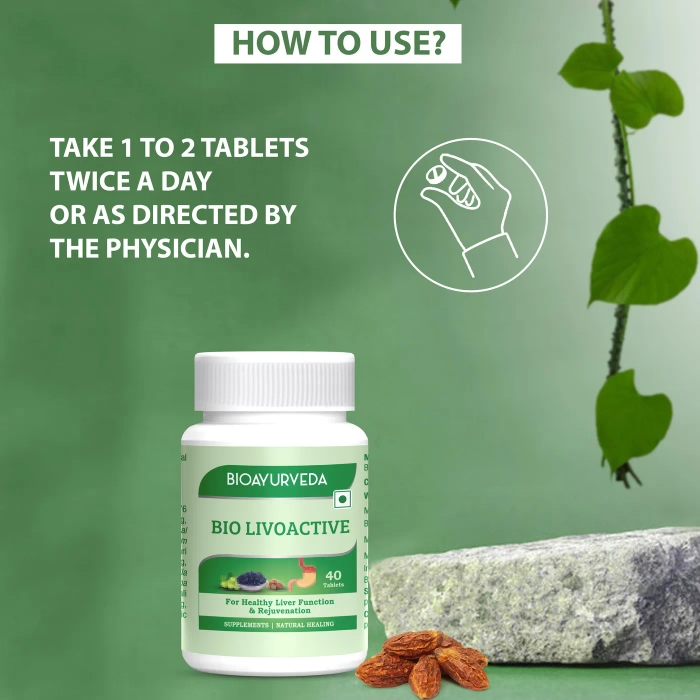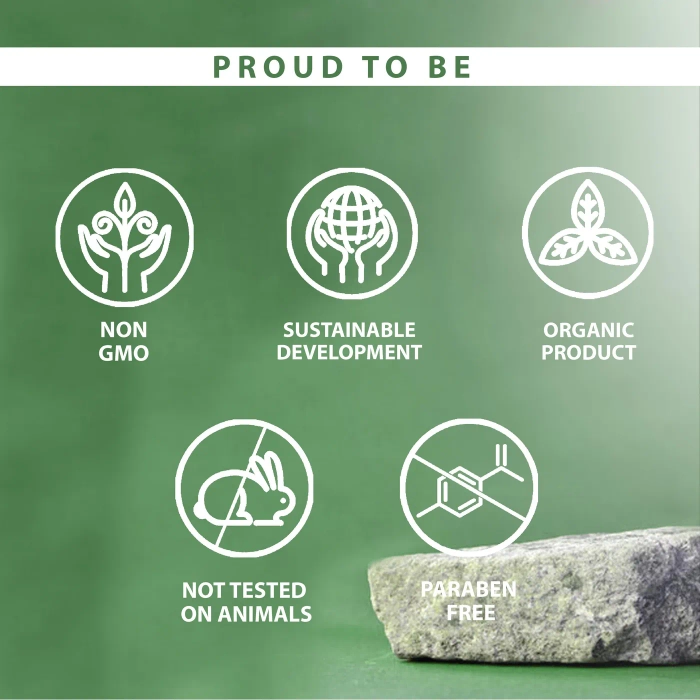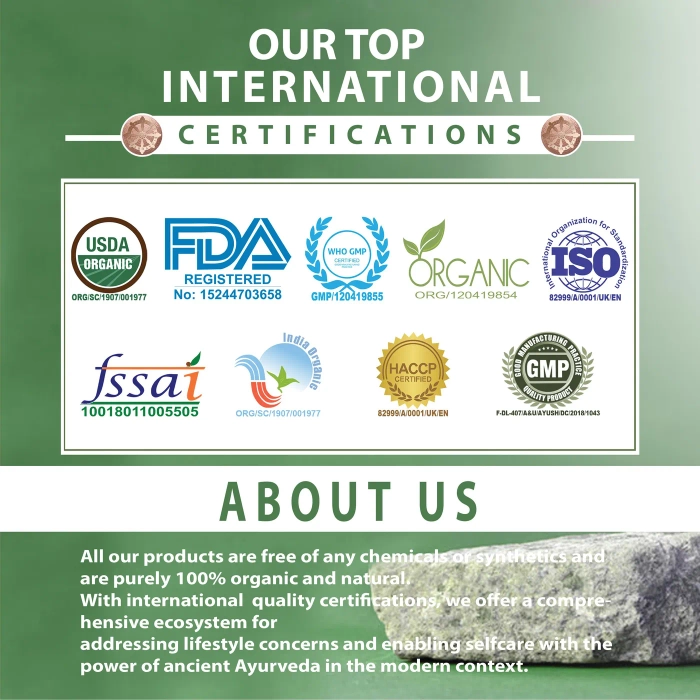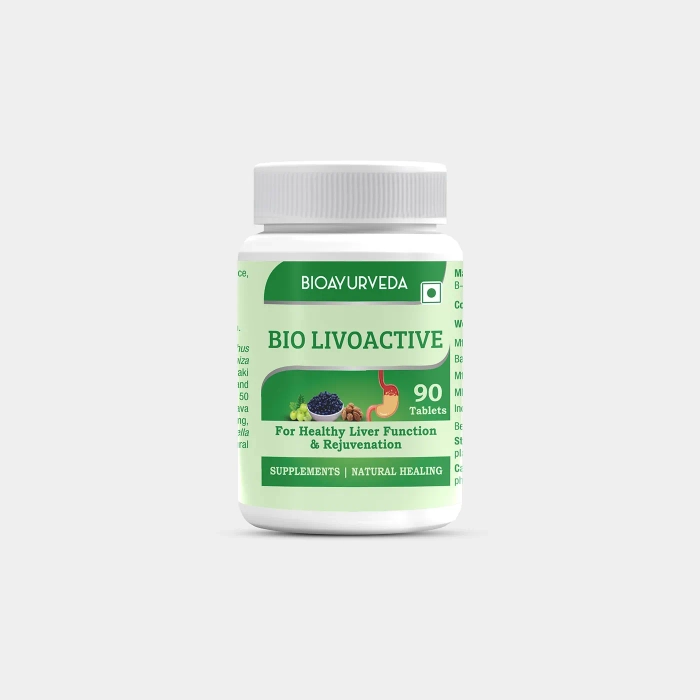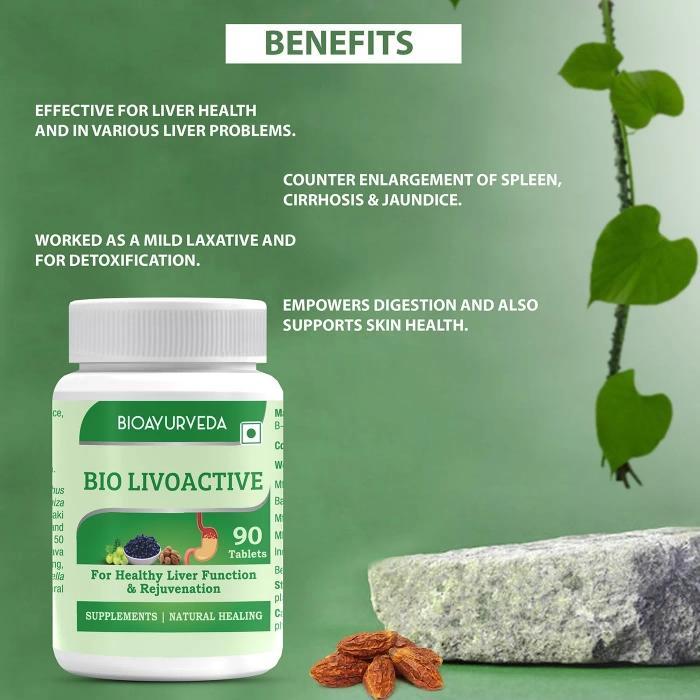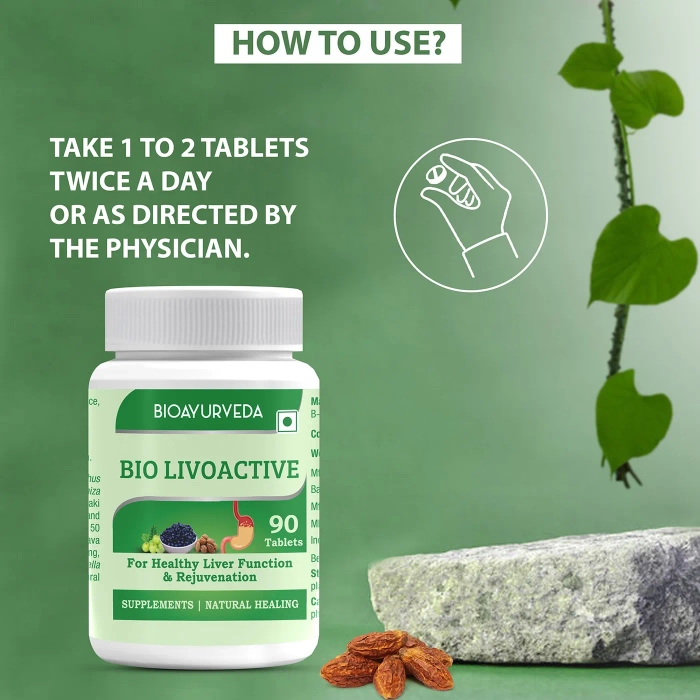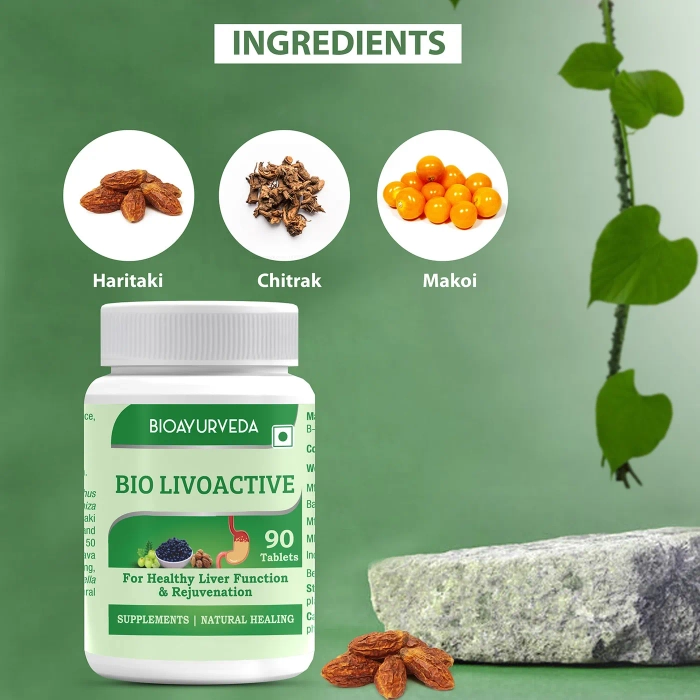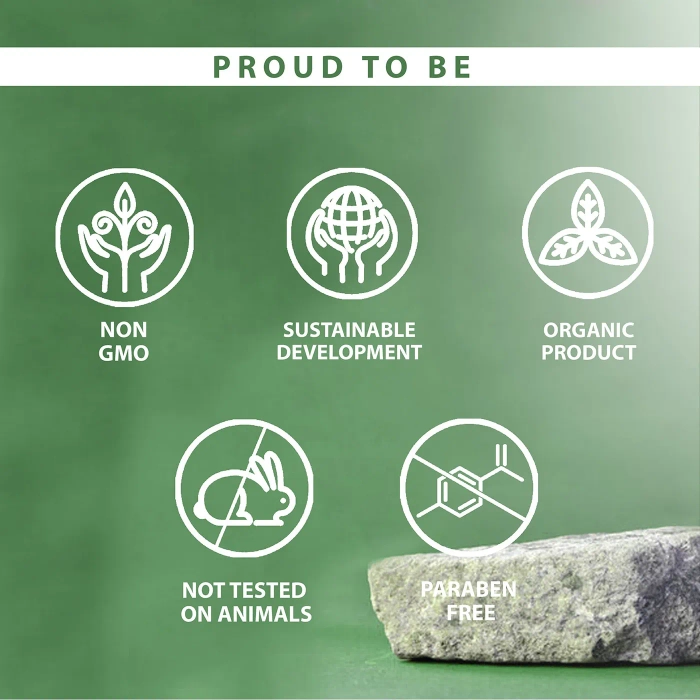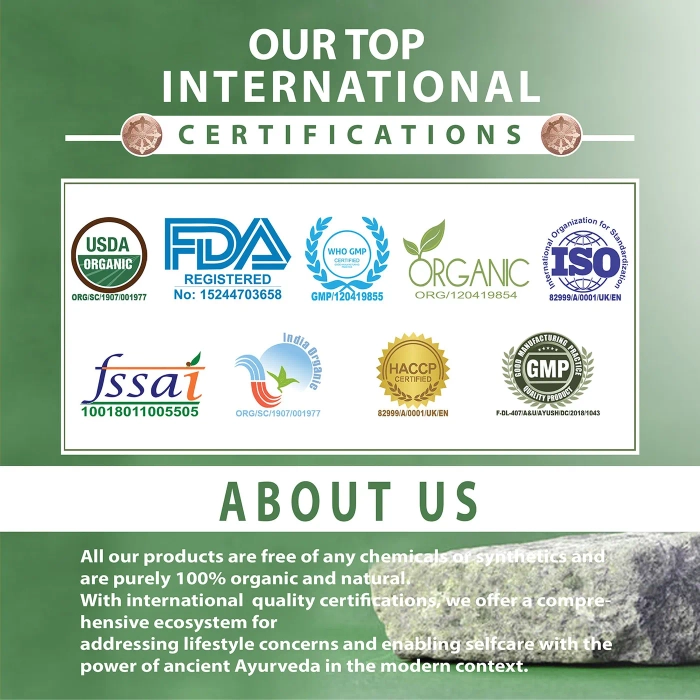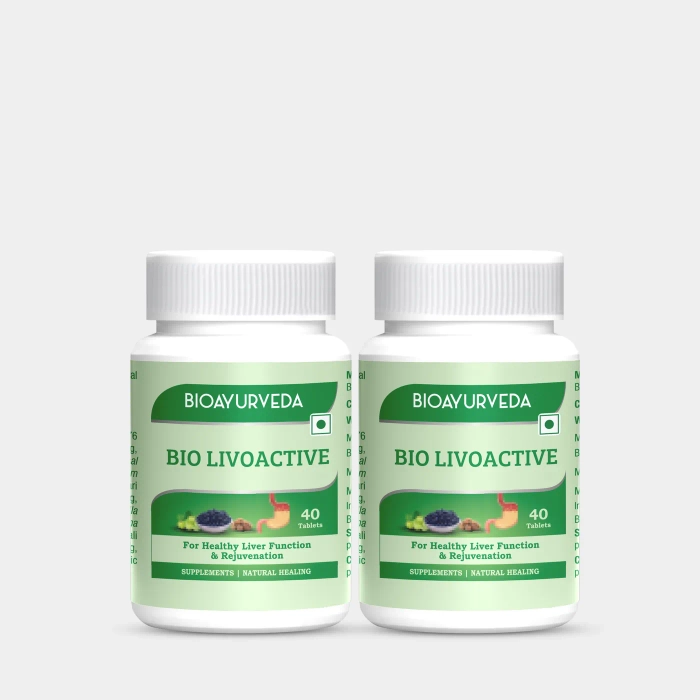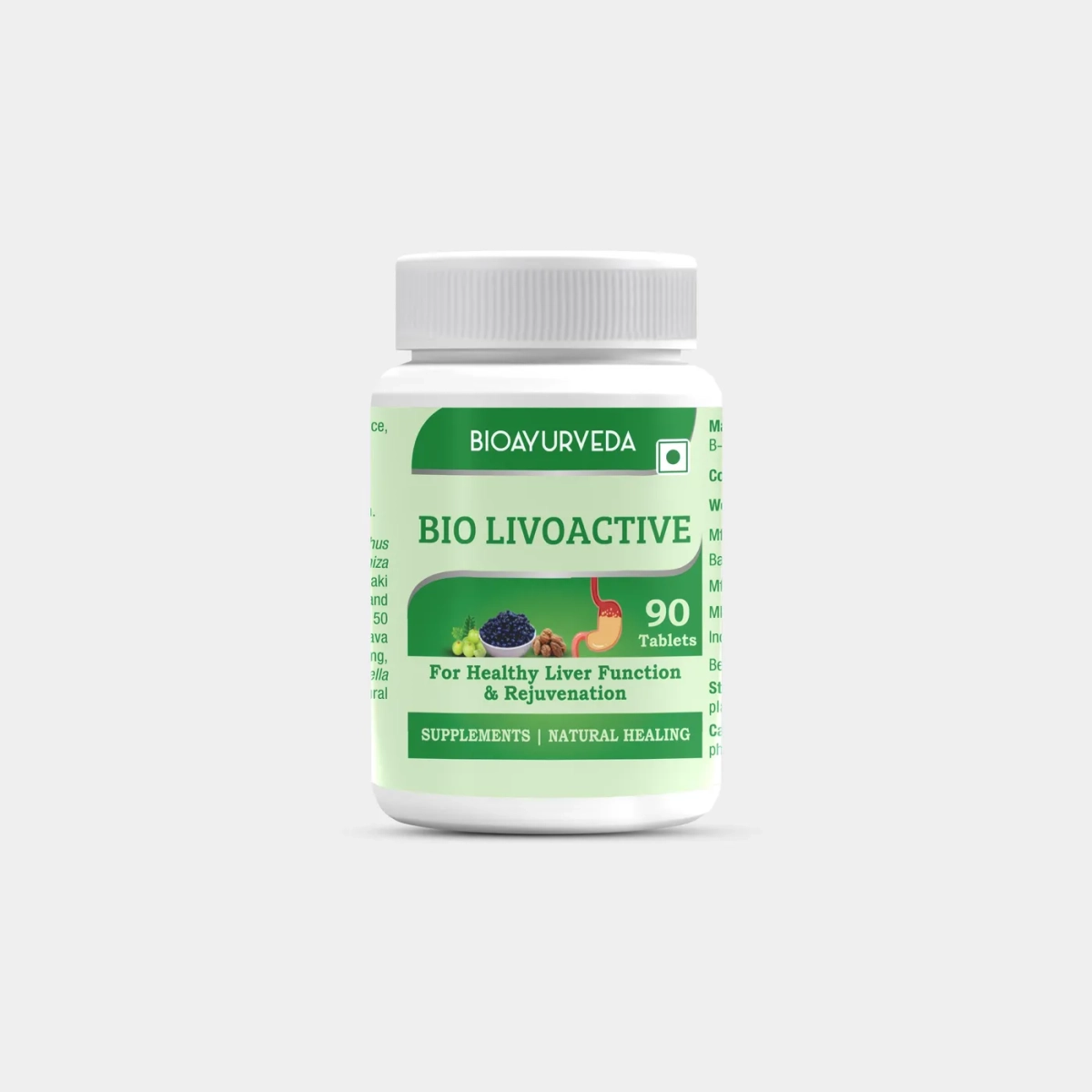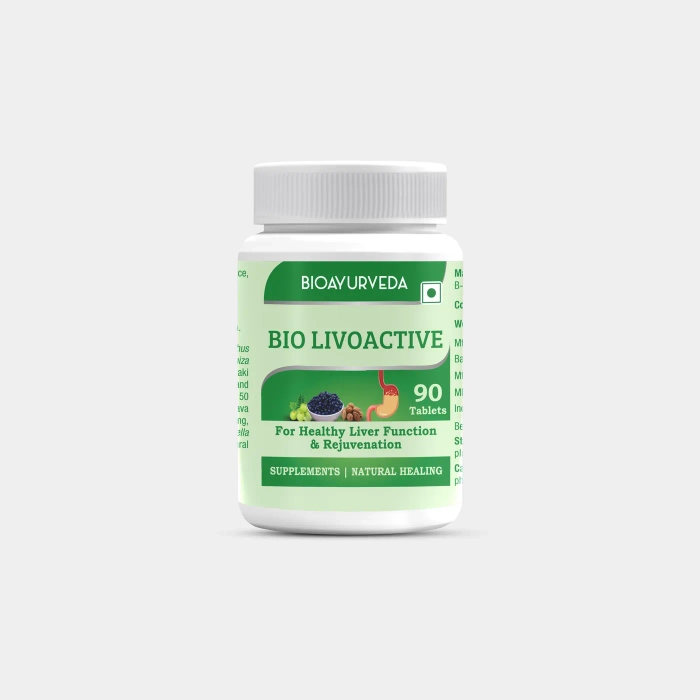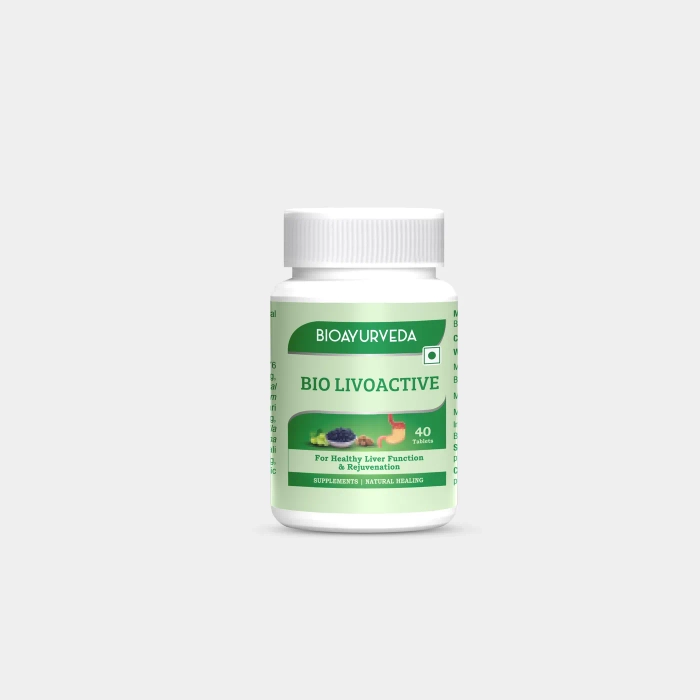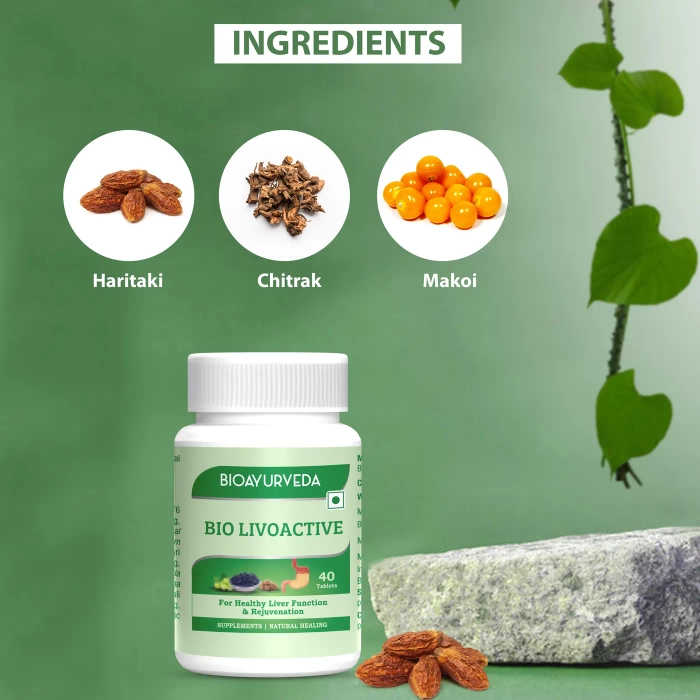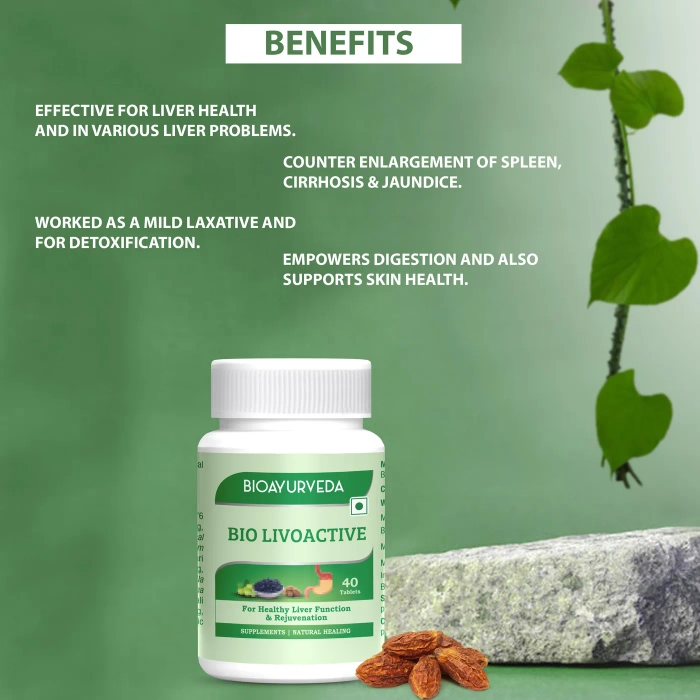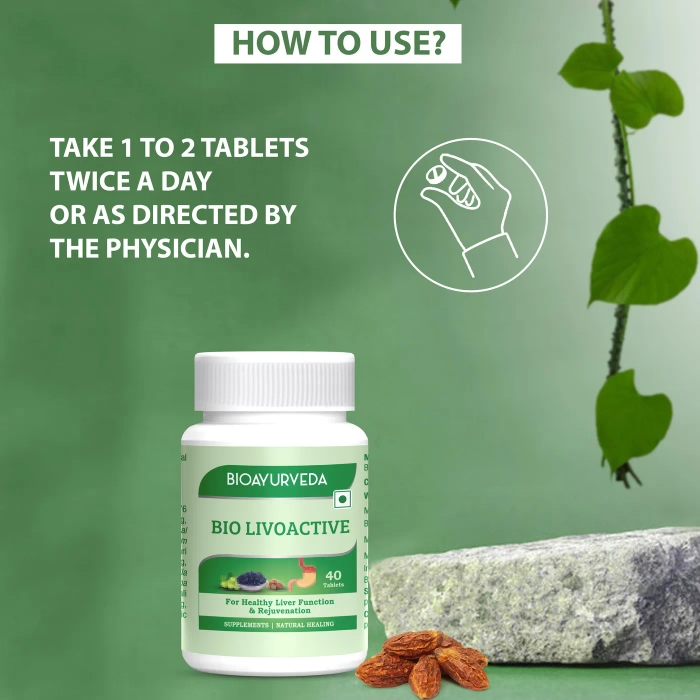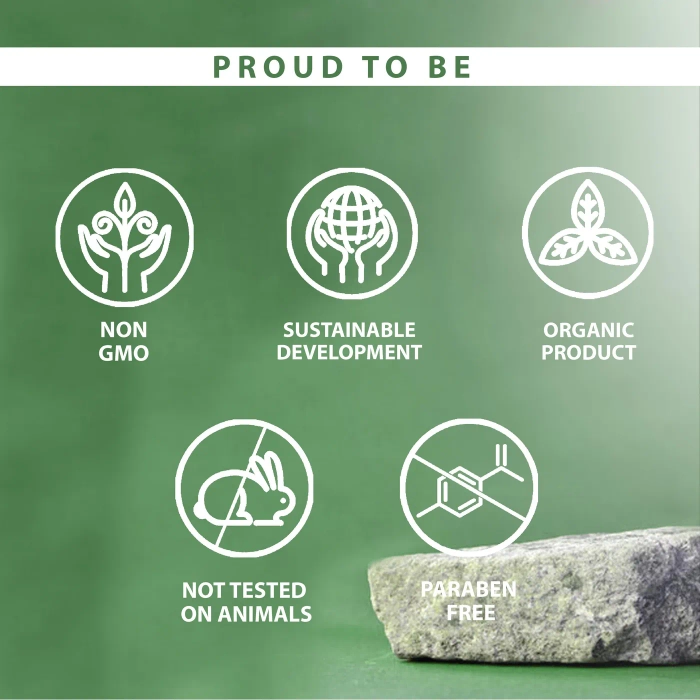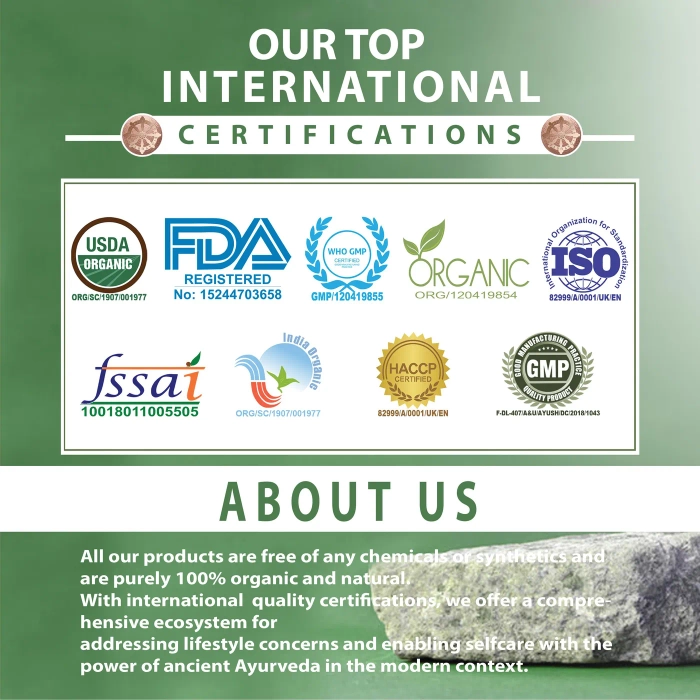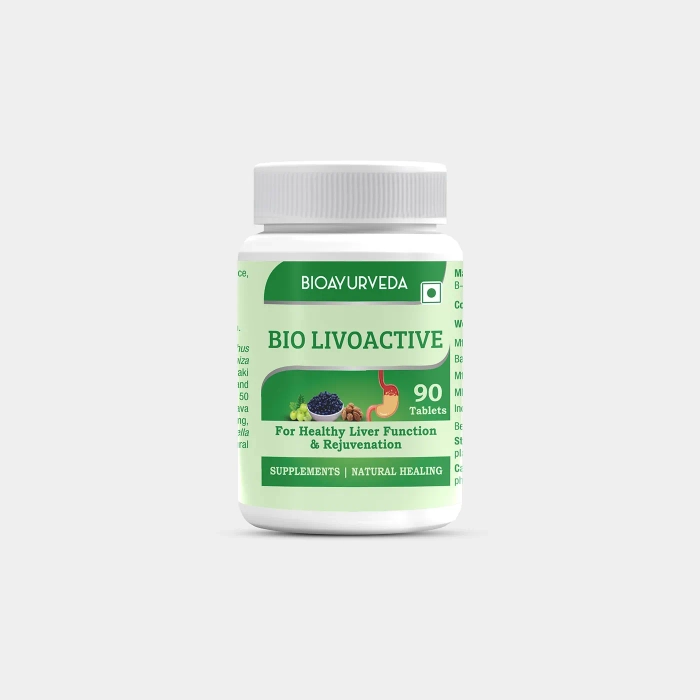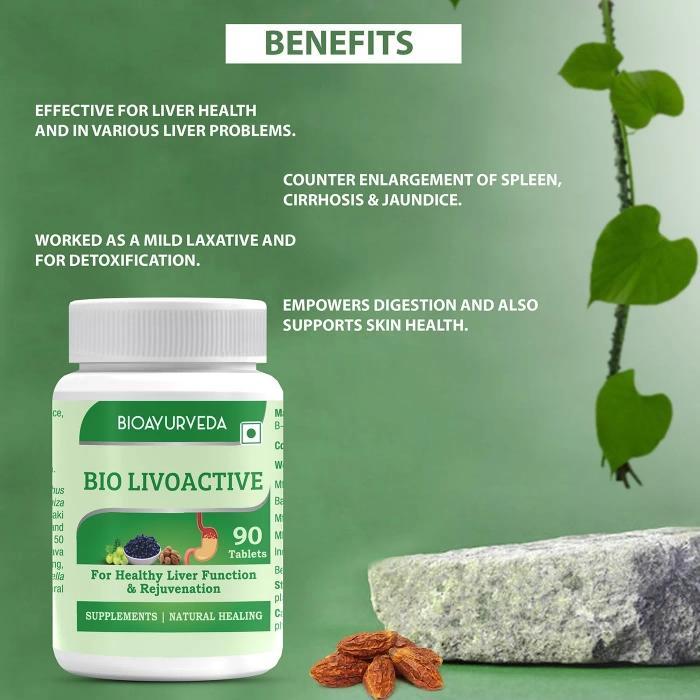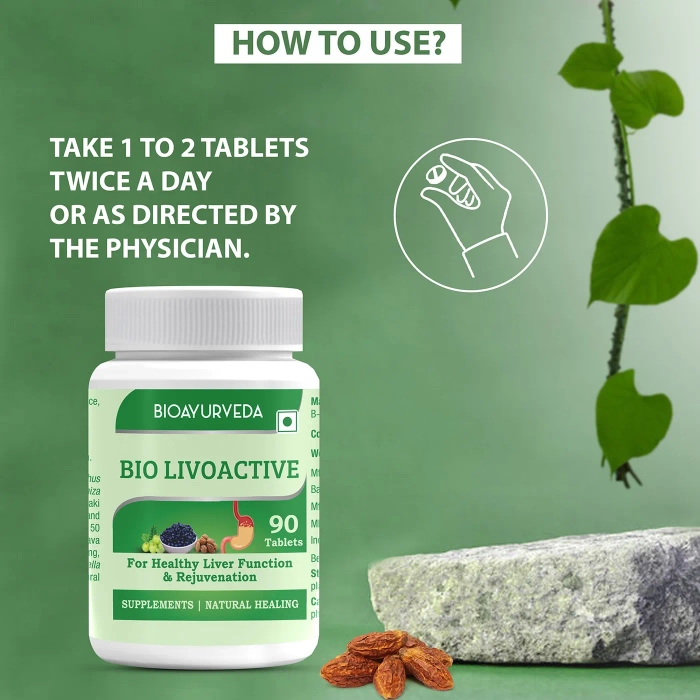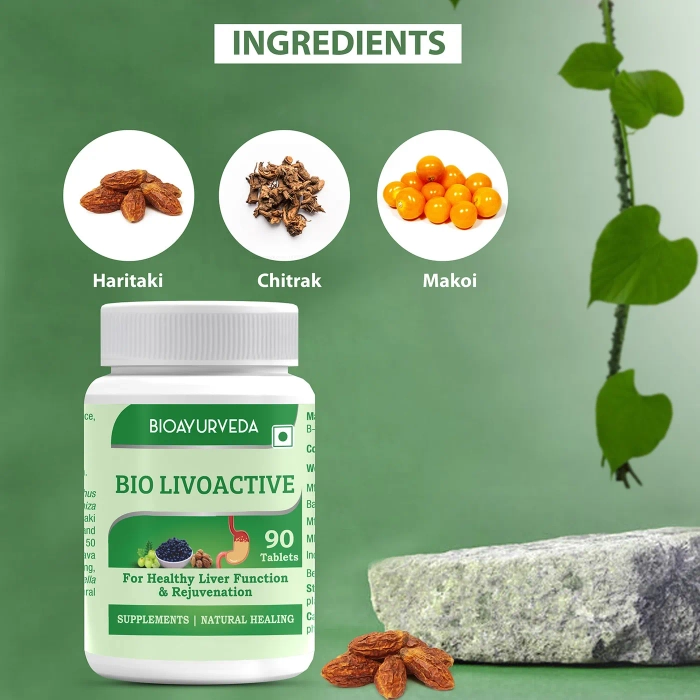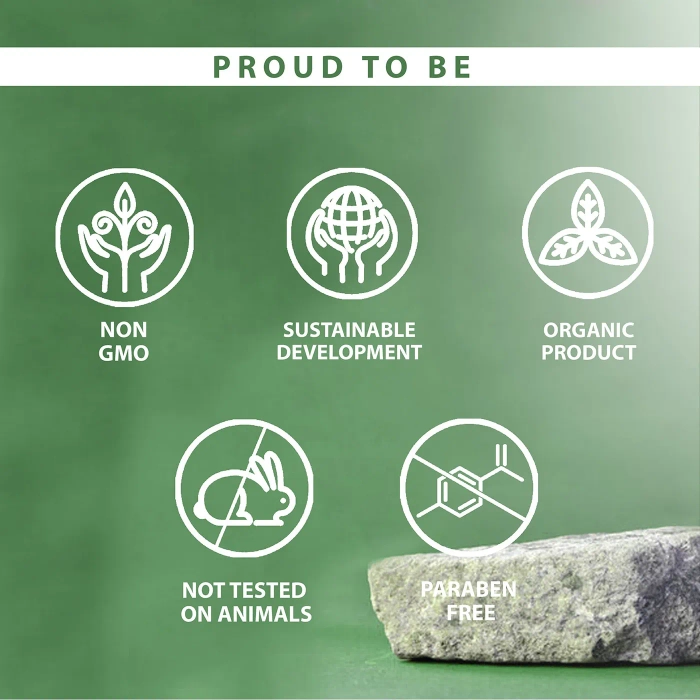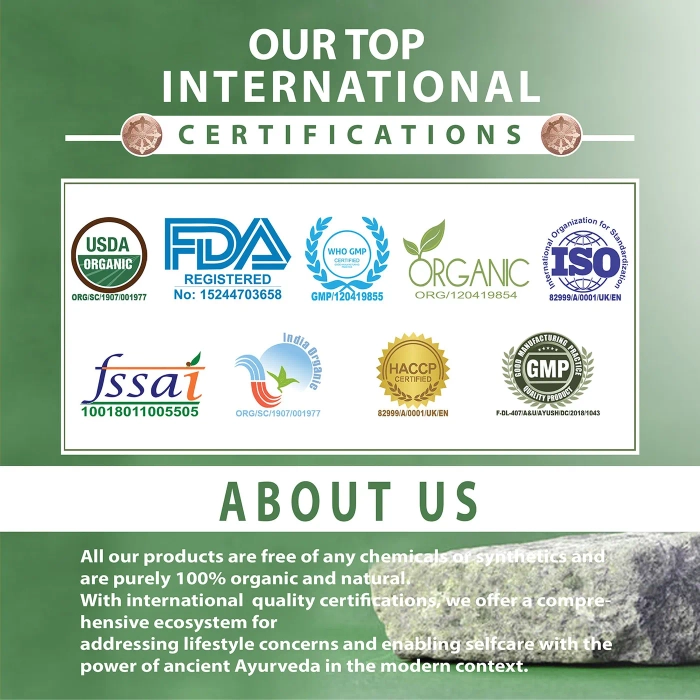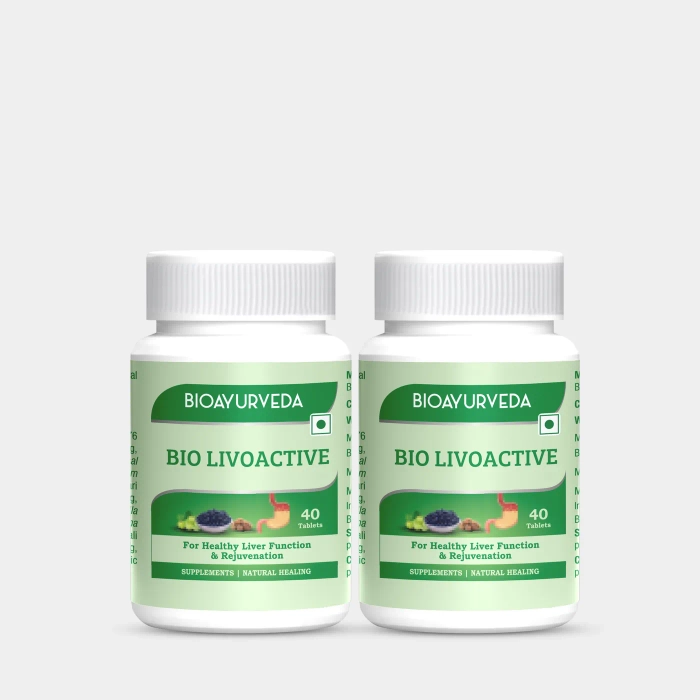 BIO LIVOACTIVE TABLET
Description
BIO LIVOACTIVE Tablet is a unique combination of organic herbs and natural nutrients that is formulated for liver health and is effective is various liver problems. It is helpful in countering urinary disorders, enlargement of spleen, cirrhosis and jaundice. It is also used as a mild laxative and for detoxification. An overall rejuvenator, it empowers digestion and also supports skin health.
DOSAGE
1 to 2 Tablets twice a day or as directed by the physician
Ingredients
Bhumyamalaki, Bhringaraja, Kutki, Chitrak, Haritaki, Makoi, Revand Chini, Pitta Papda, Kalamegha, Punarnava, Giloy, Sharpunkha, Rohitaka, Chirayata
Product details
---
As we all know, our liver is a vital organ that plays a crucial role in keeping our body healthy and functioning properly. It is responsible for filtering toxins and waste products from our blood, producing bile to aid in digestion, and storing important vitamins and minerals. It also helps to regulate our blood sugar levels, and plays a key role in our metabolism. The health of our liver is therefore essential to our overall well-being. A healthy liver means that our body is able to function optimally, and that we are able to maintain a healthy weight, balance our hormones, and fight off infections and disease. However, our liver is also susceptible to damage from a variety of factors, including alcohol, drugs, viruses, and a poor diet. When our liver is damaged, it can lead to a variety of health problems, including liver disease, fatty liver, and even liver failure. That's why it's so important to take care of our liver by making healthy lifestyle choices with healthy liver vitamins.
This includes eating a balanced diet that is rich in fruits, vegetables, whole grains, and lean proteins, and avoiding excessive alcohol consumption and exposure to harmful toxins. We are here with a fantastic product to help you do the same: BIOAYURVEDA Livoactive Tablet. It is an organic dietary supplement made from natural ingredients that helps in keeping the health of your liver intact. Our liver healthy supplements also reduce liver problems. It makes the tablet a worthy candidate to be in your healthcare routine!
Benefits
Ingredients


BIOAYURVEDA is a visionary holistic luxury brand in health and wellness offering completely natural and organic products.
Manufactured By:
Arganshe Private Limited
Address:
11/2, BADARPUR BORDER, Faridabad, Haryana, 121003