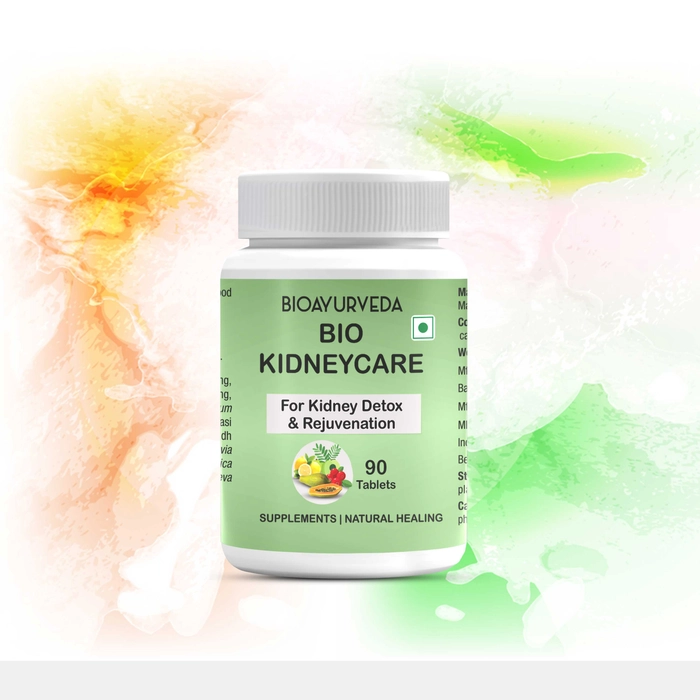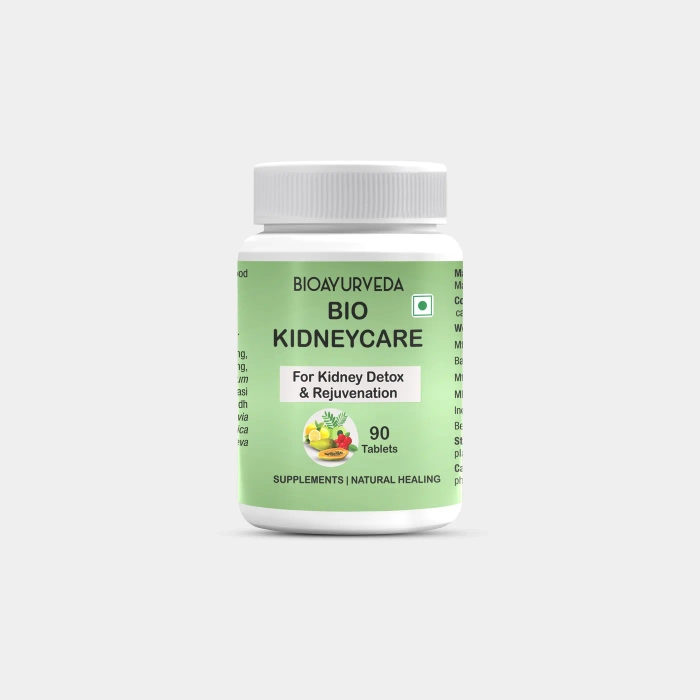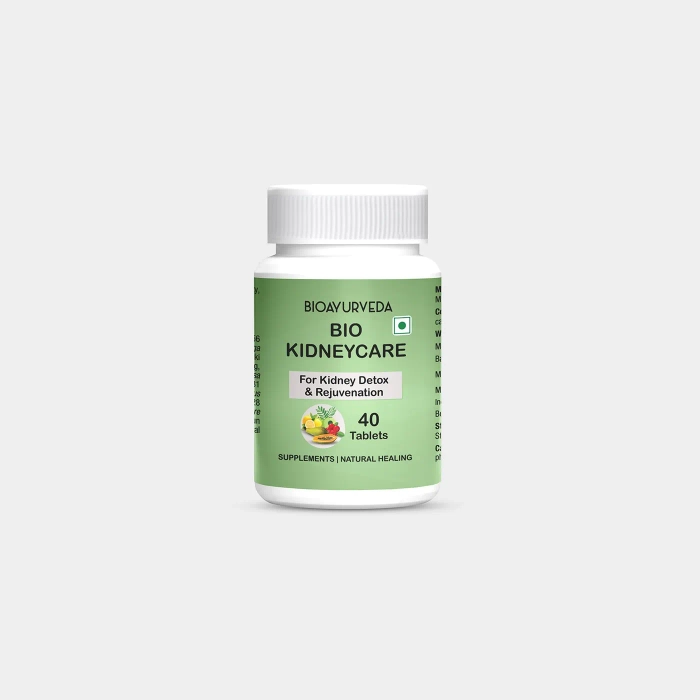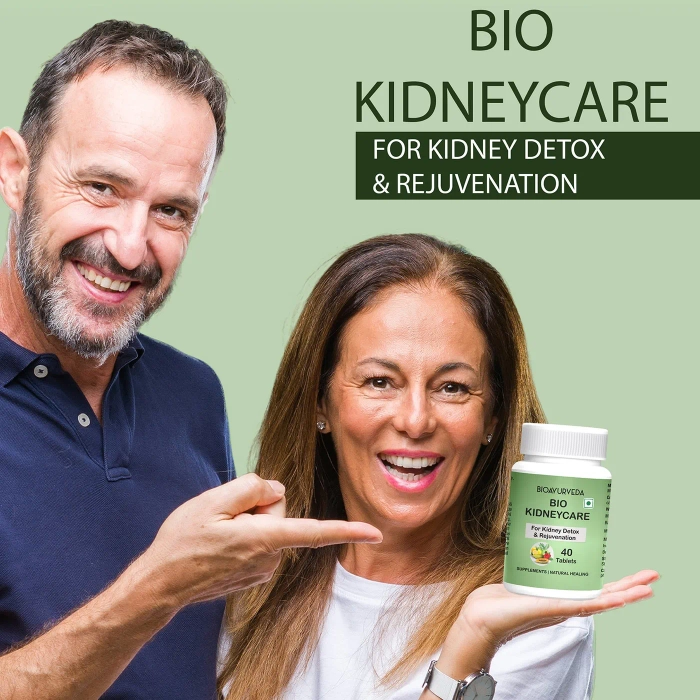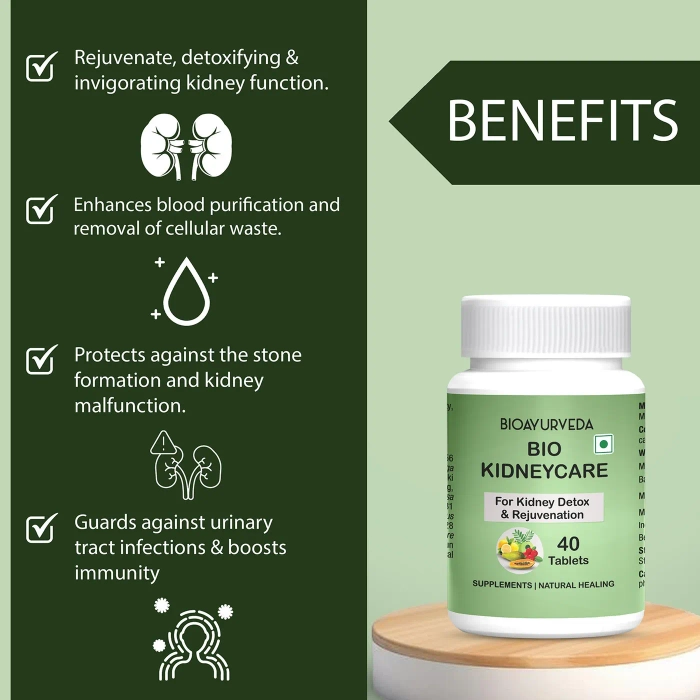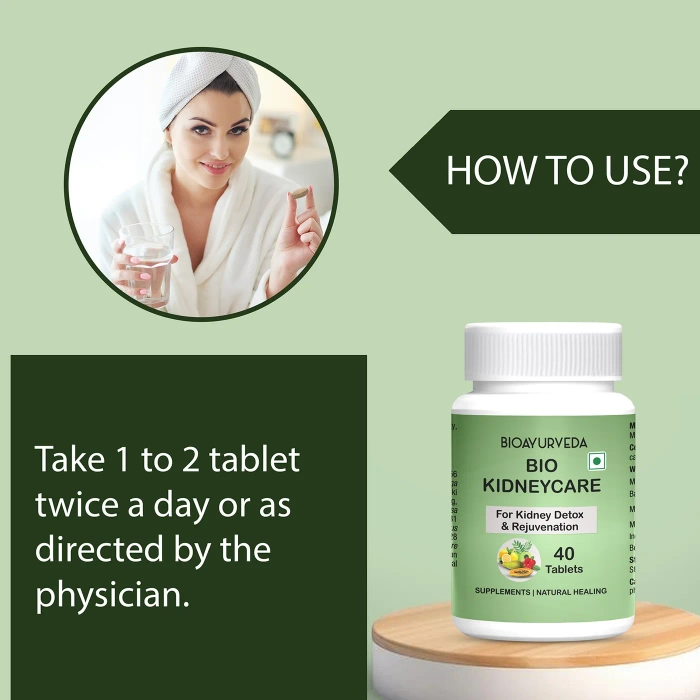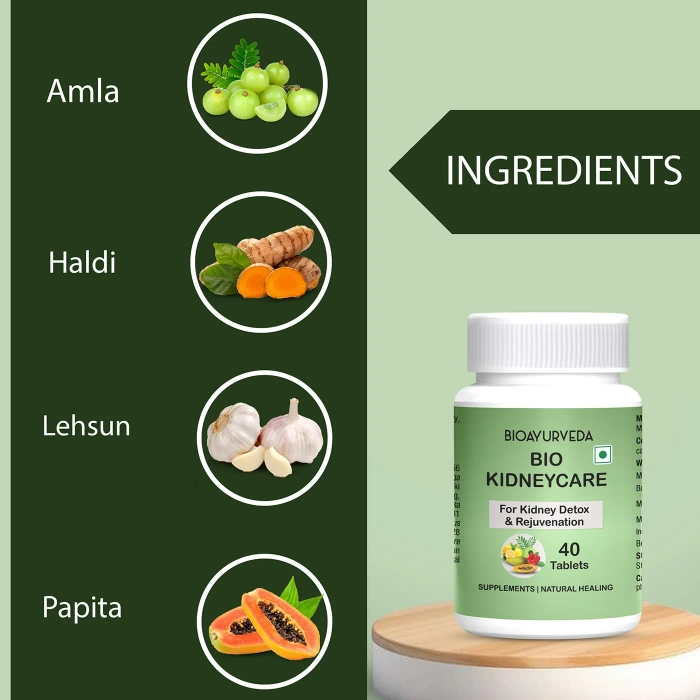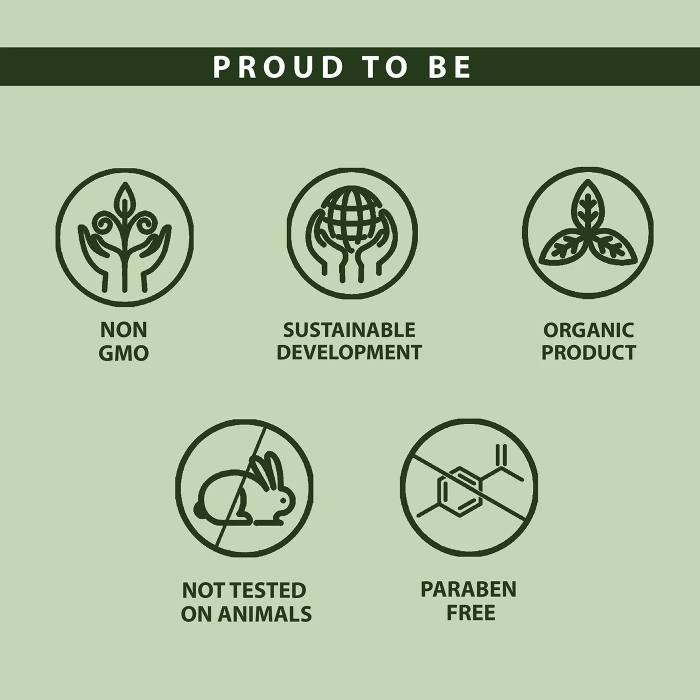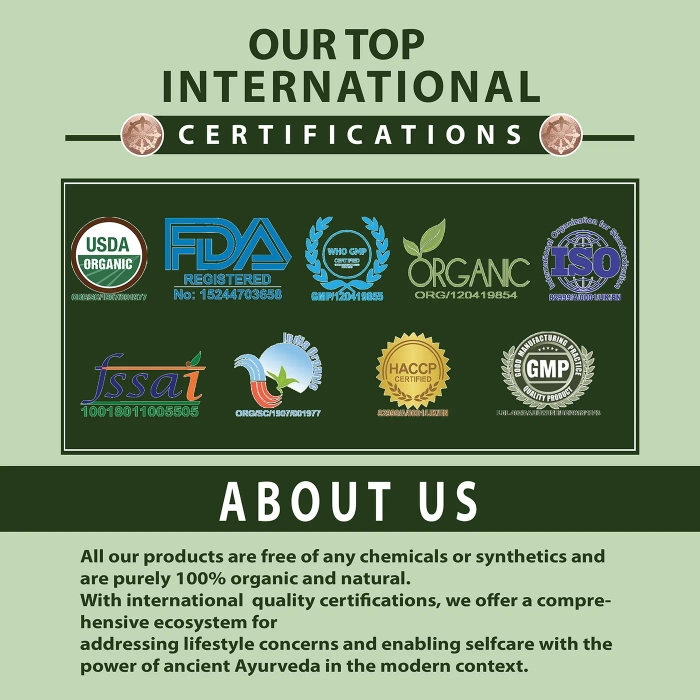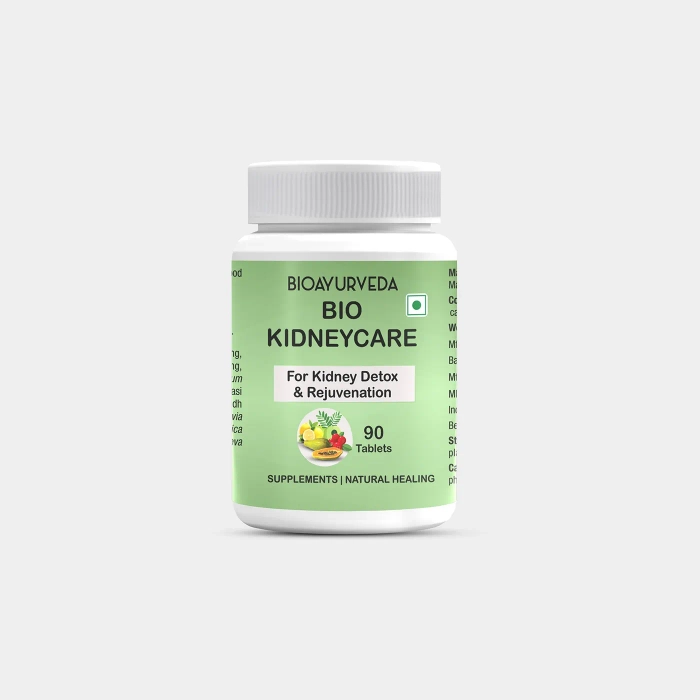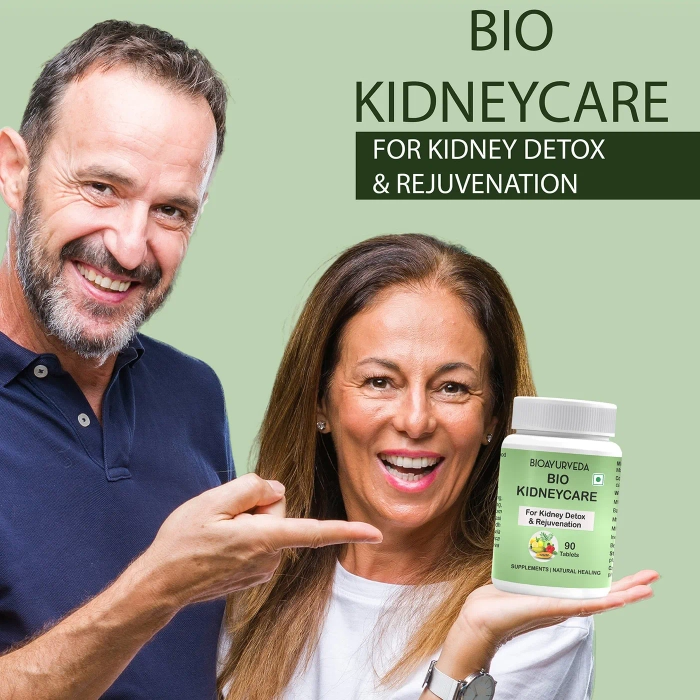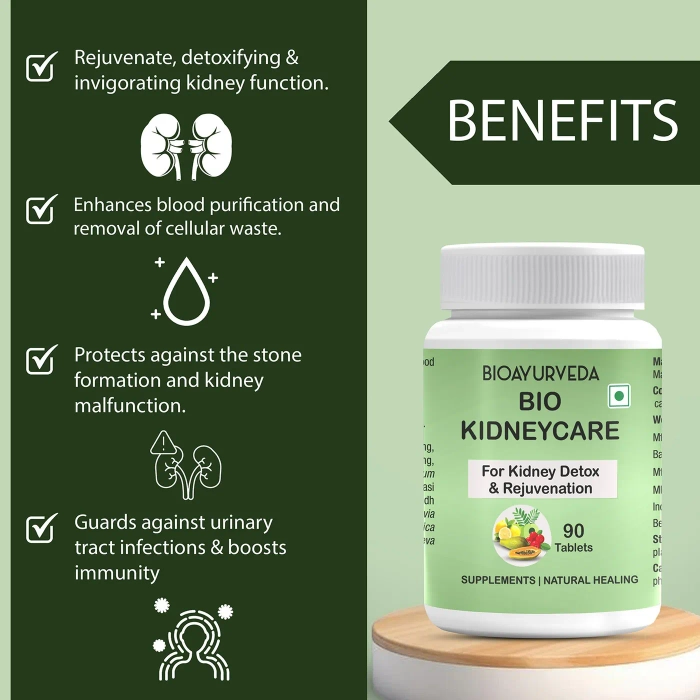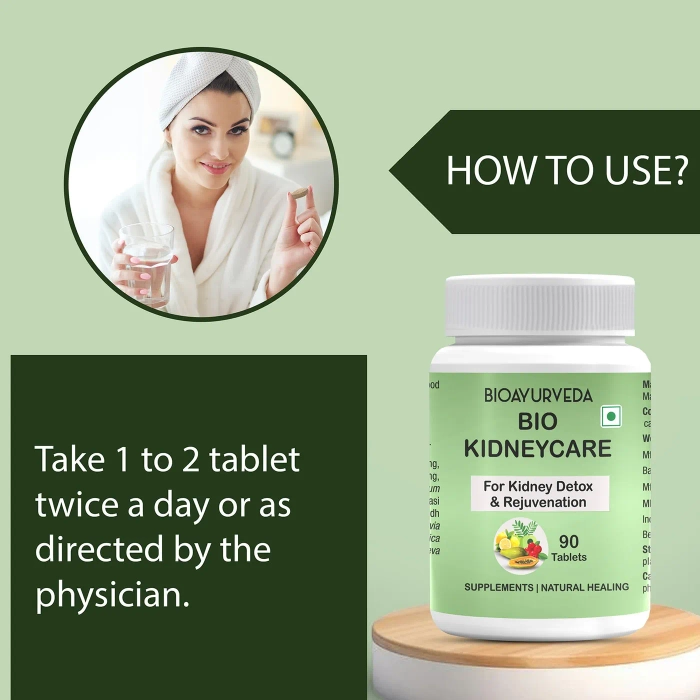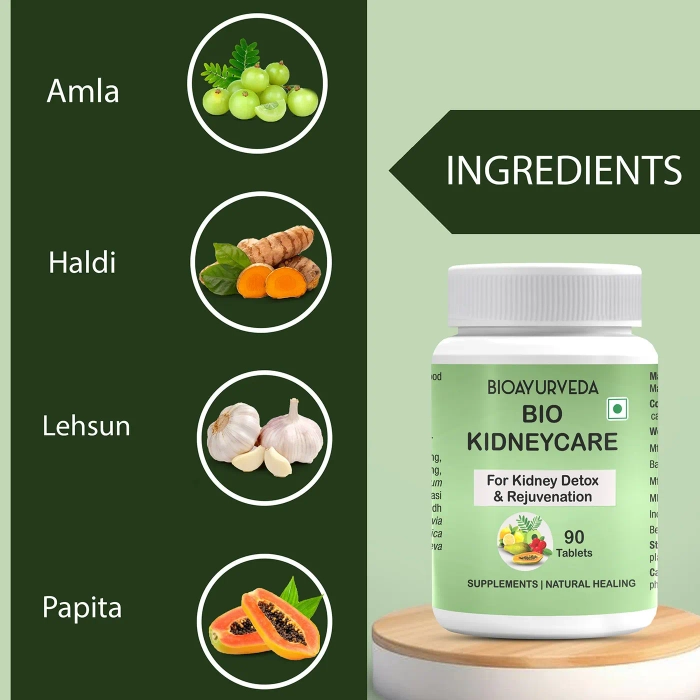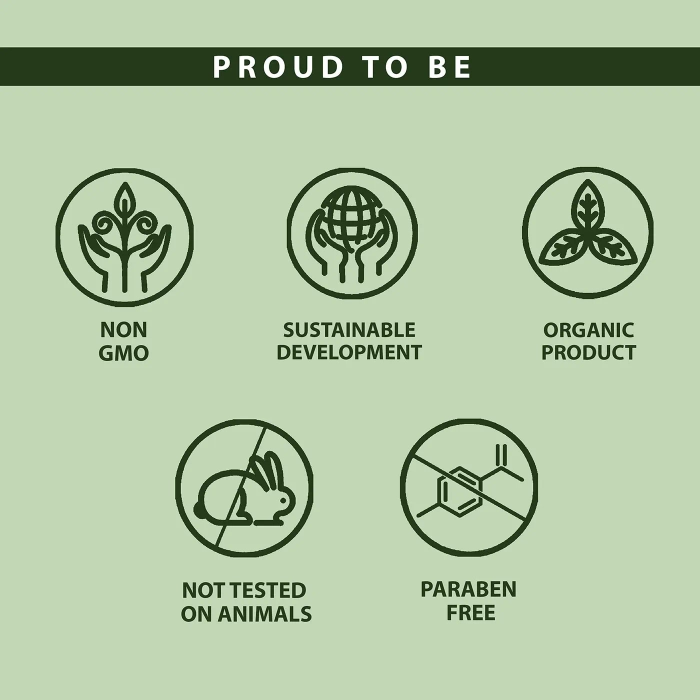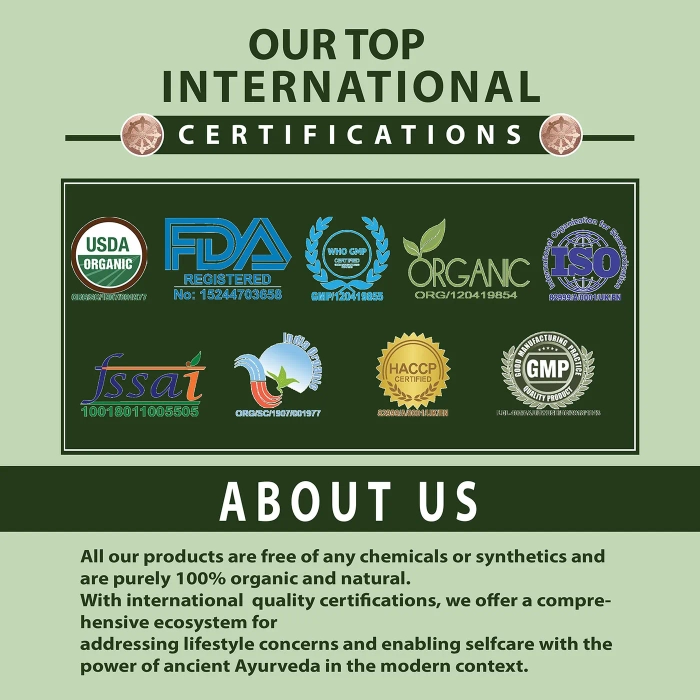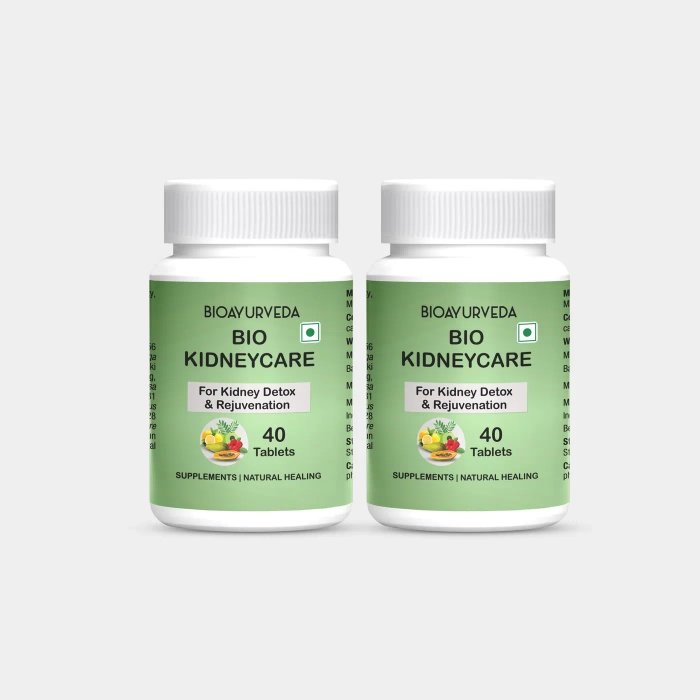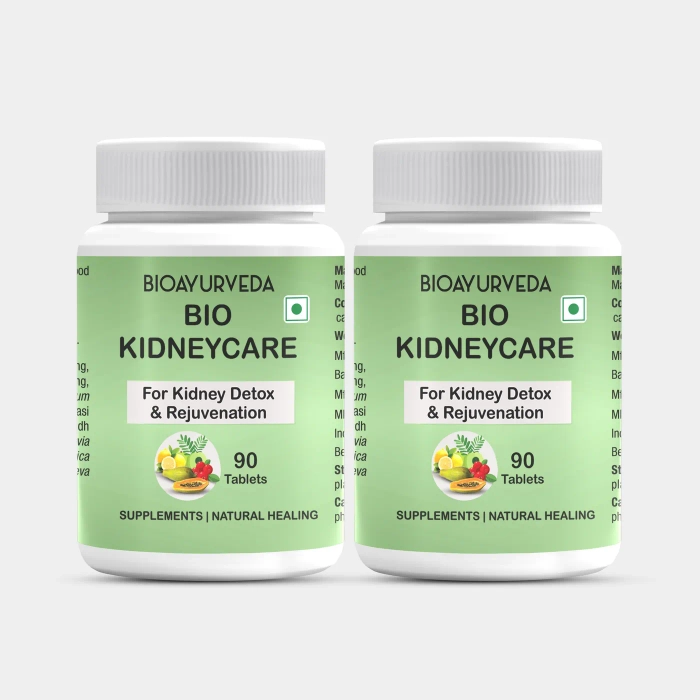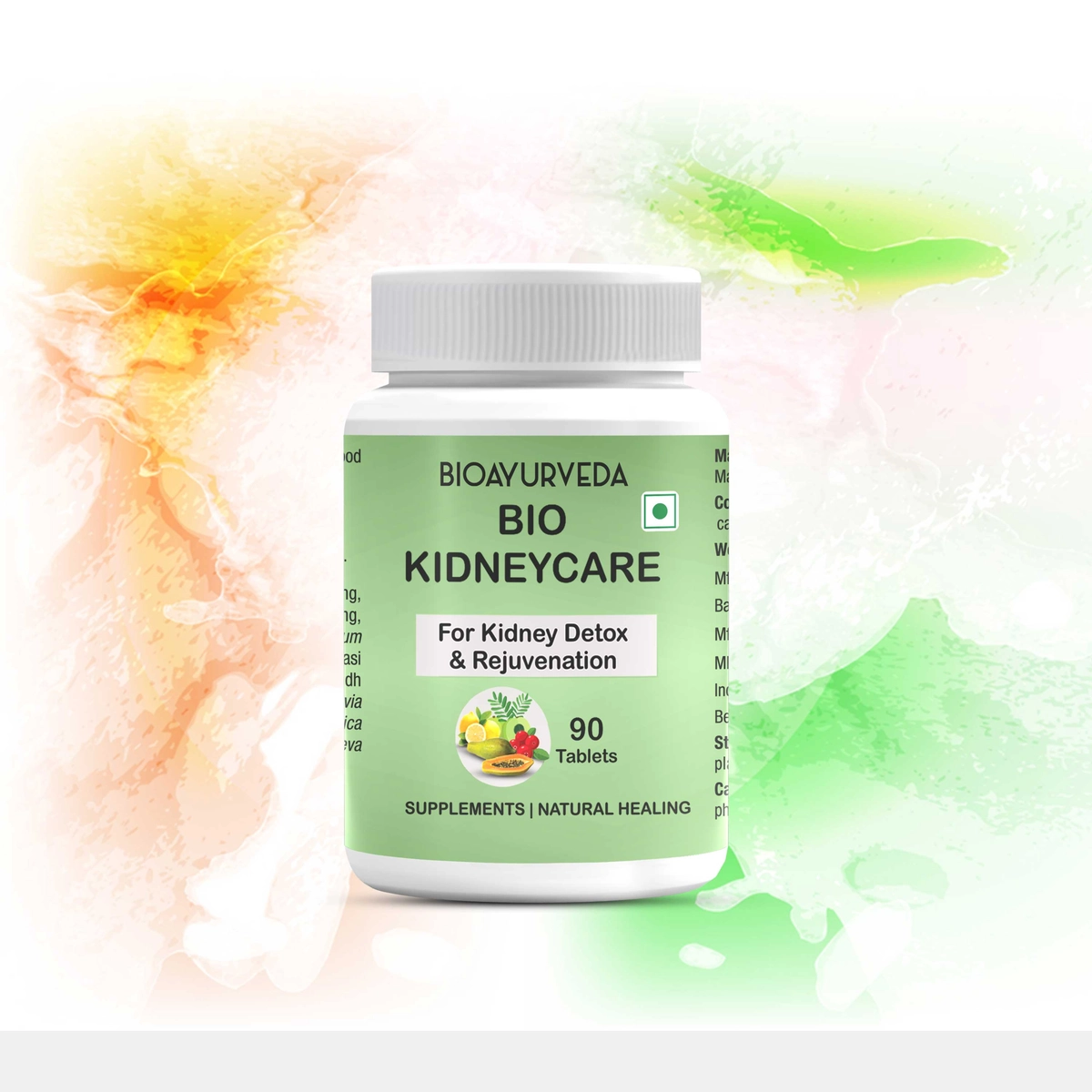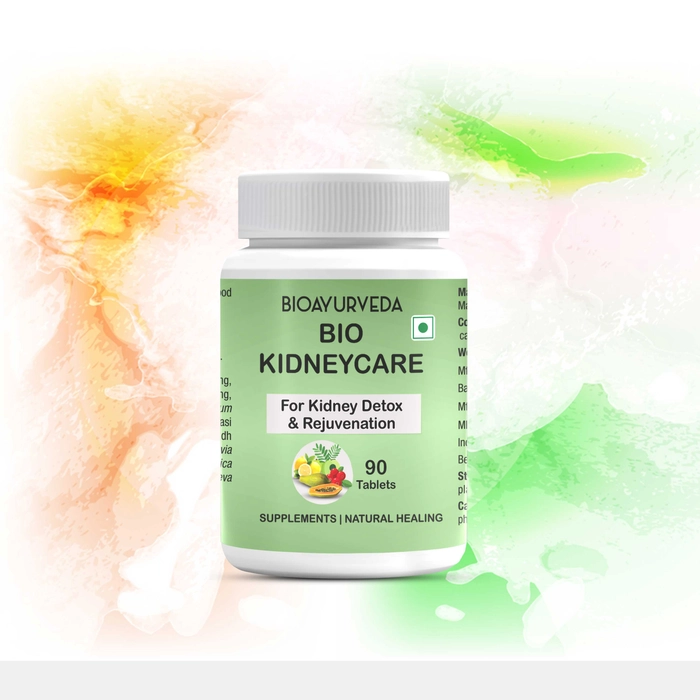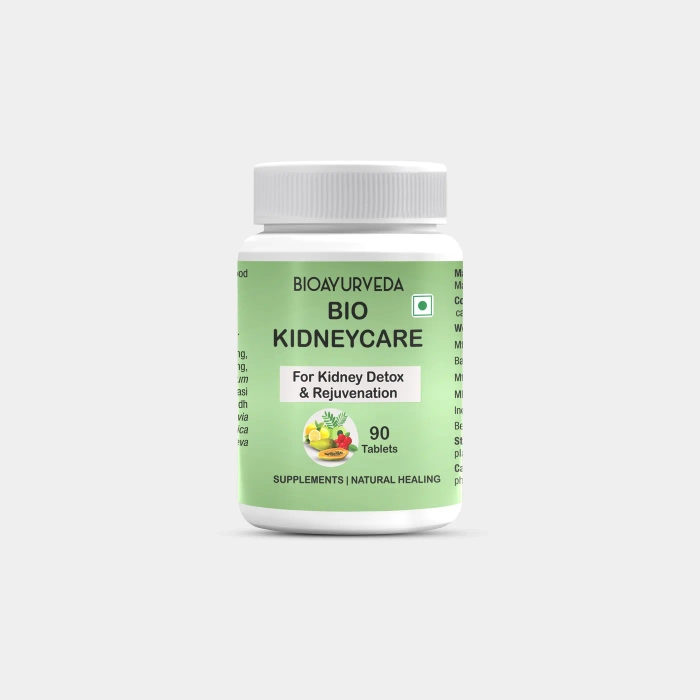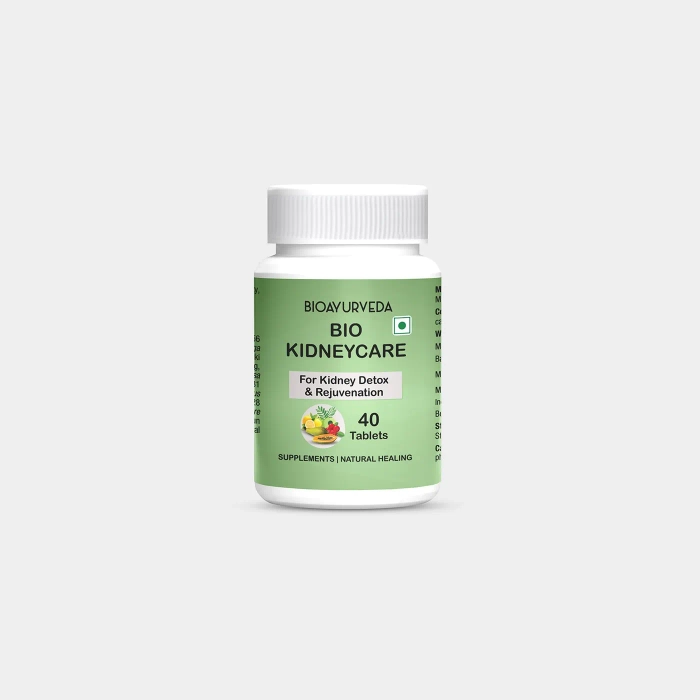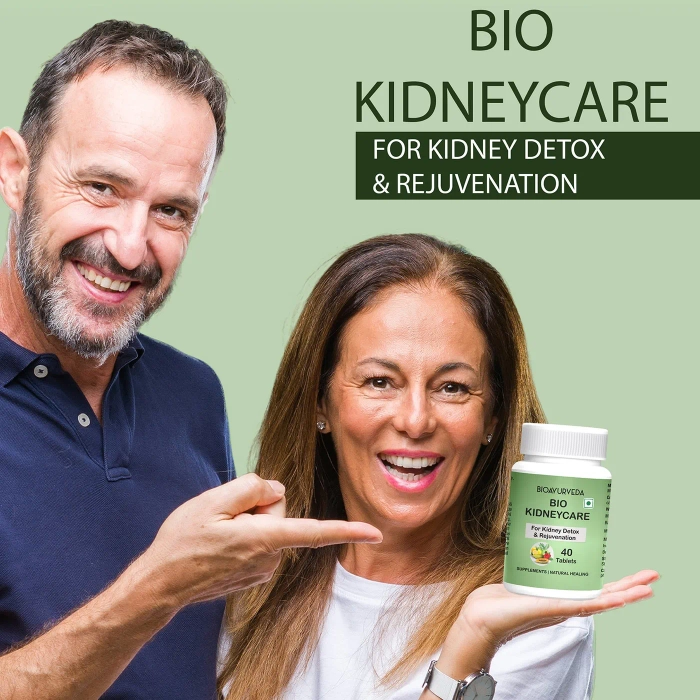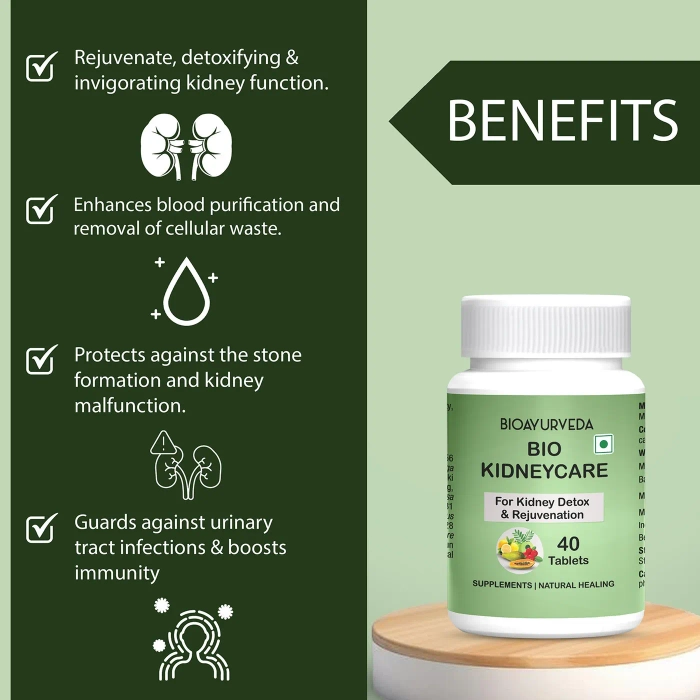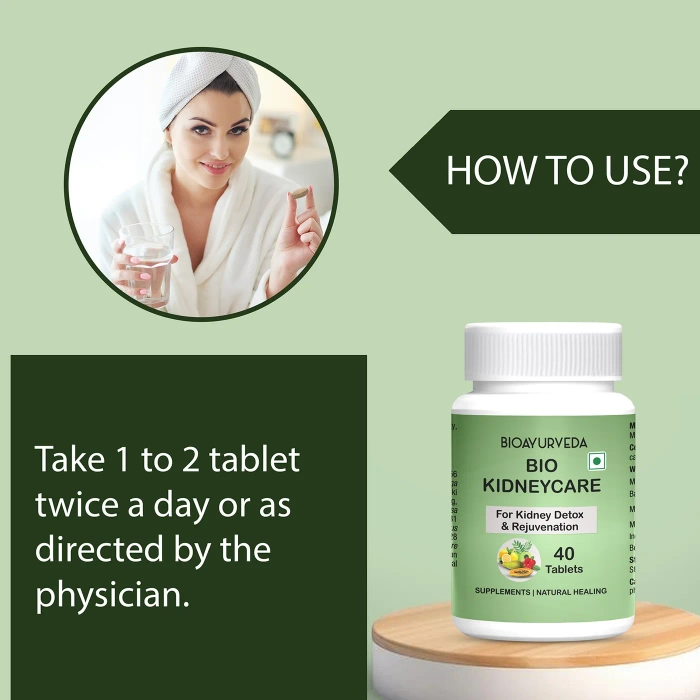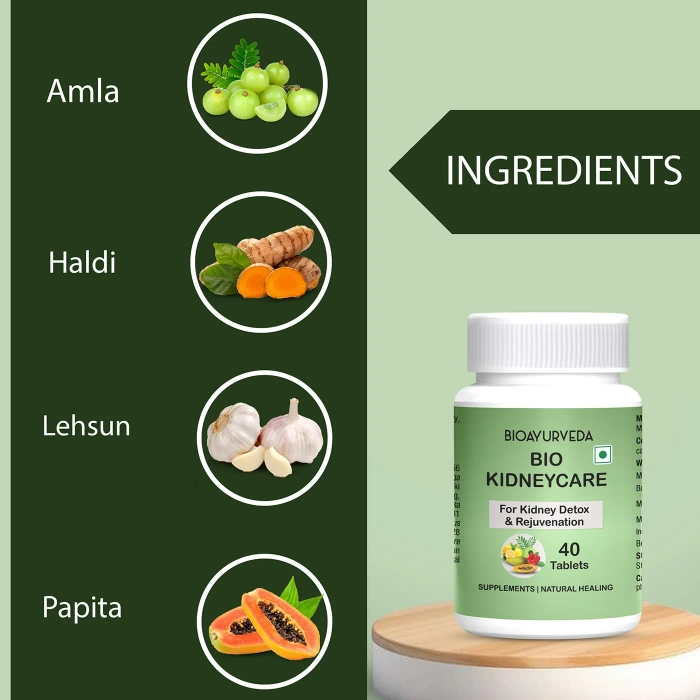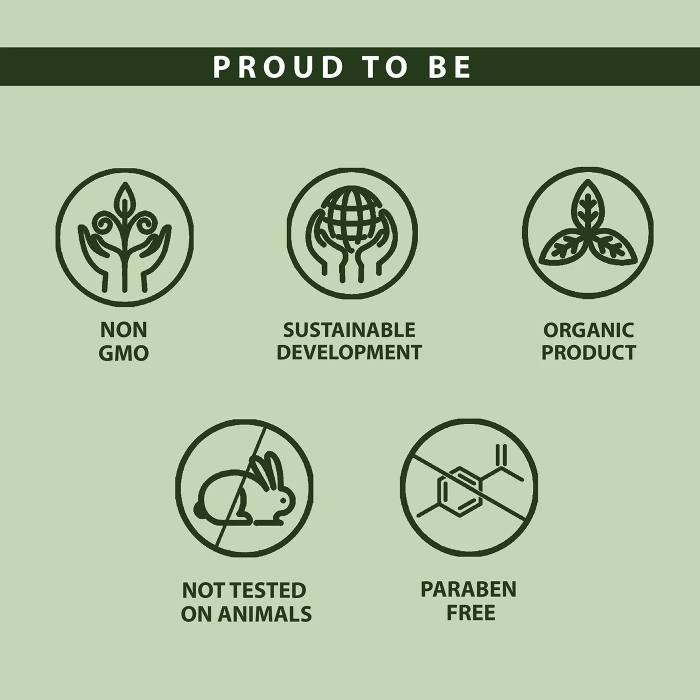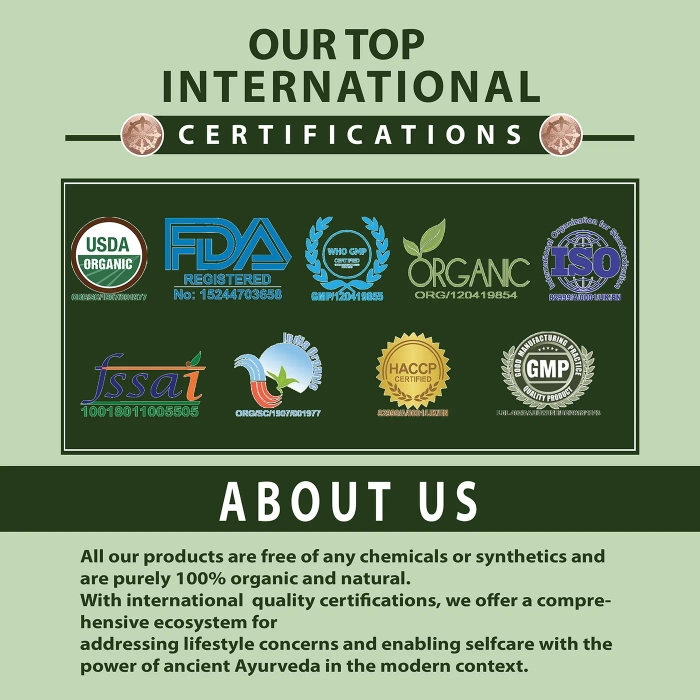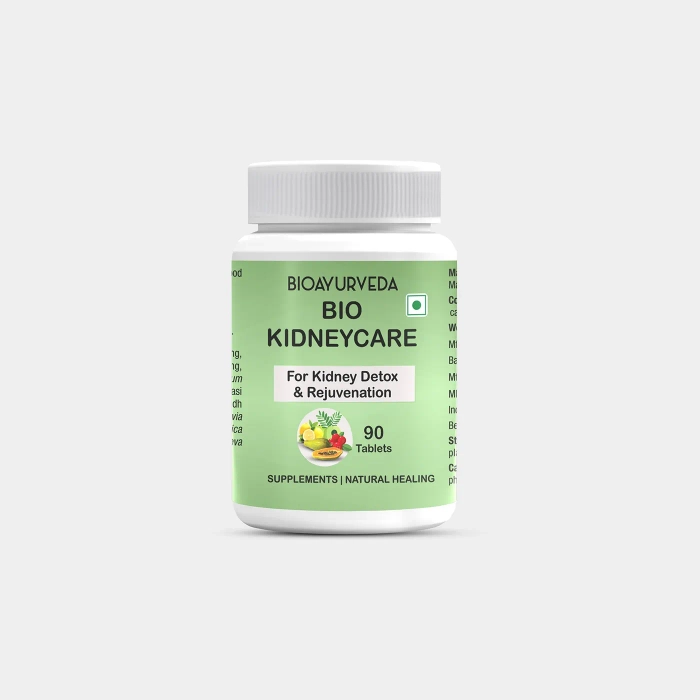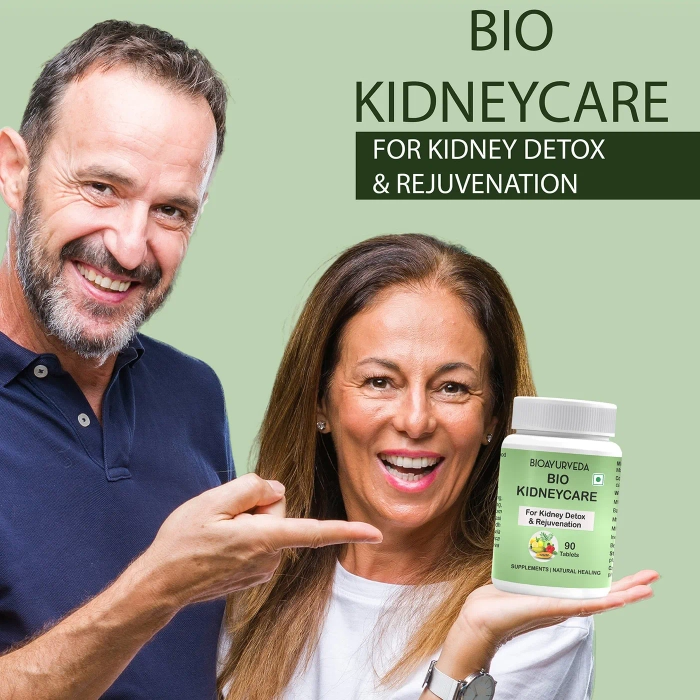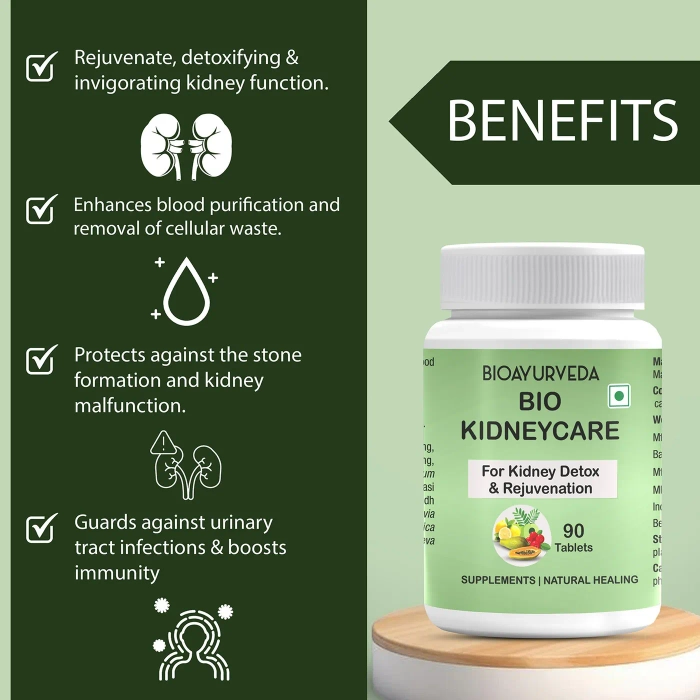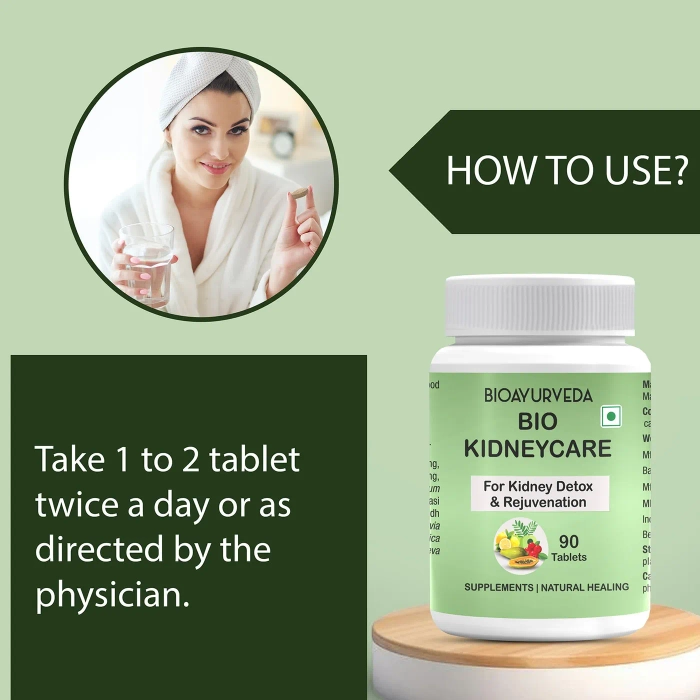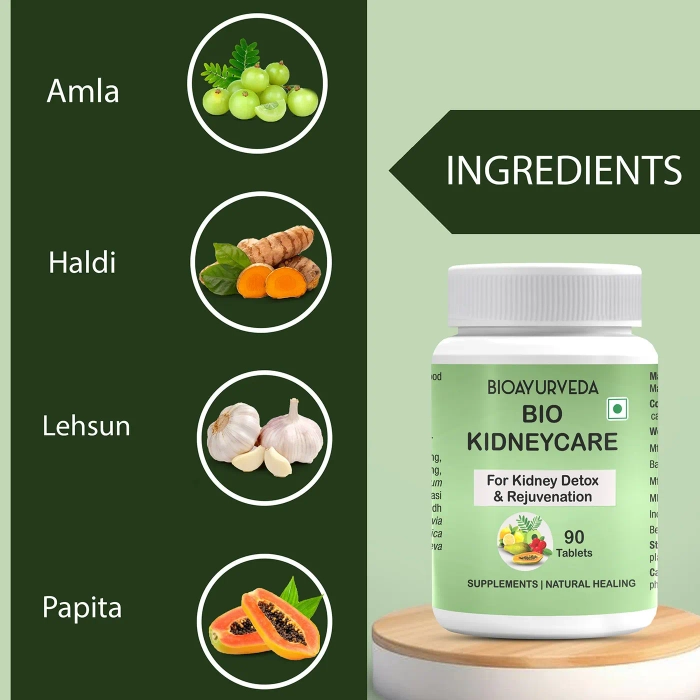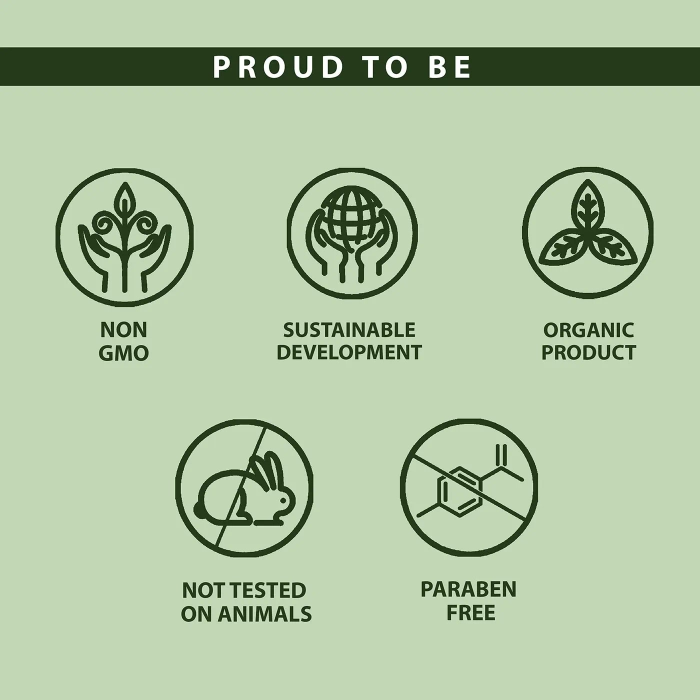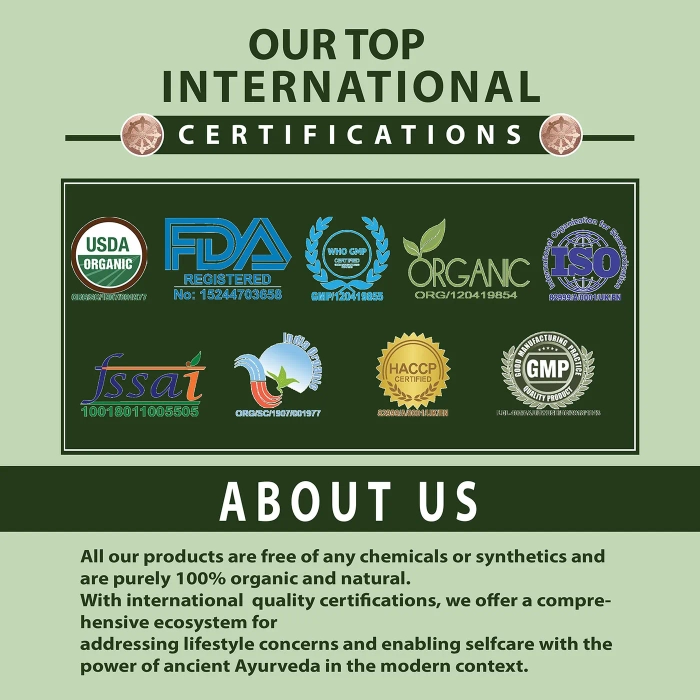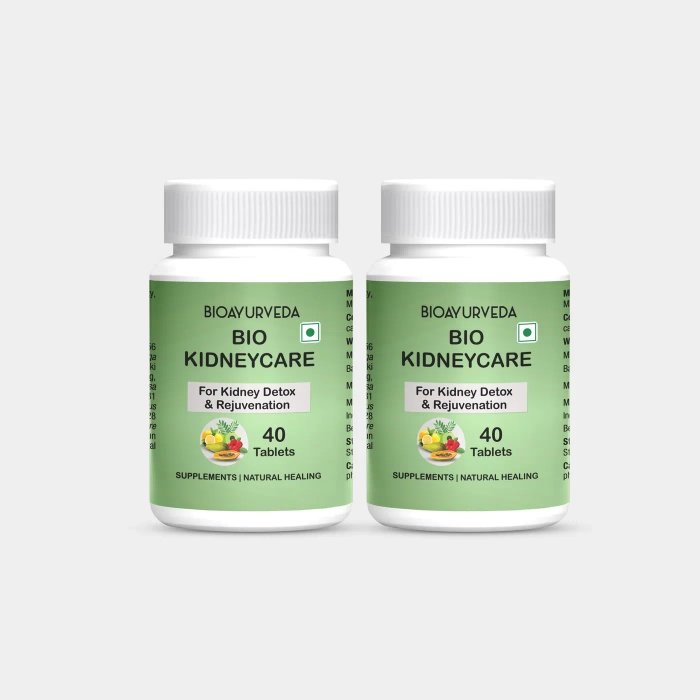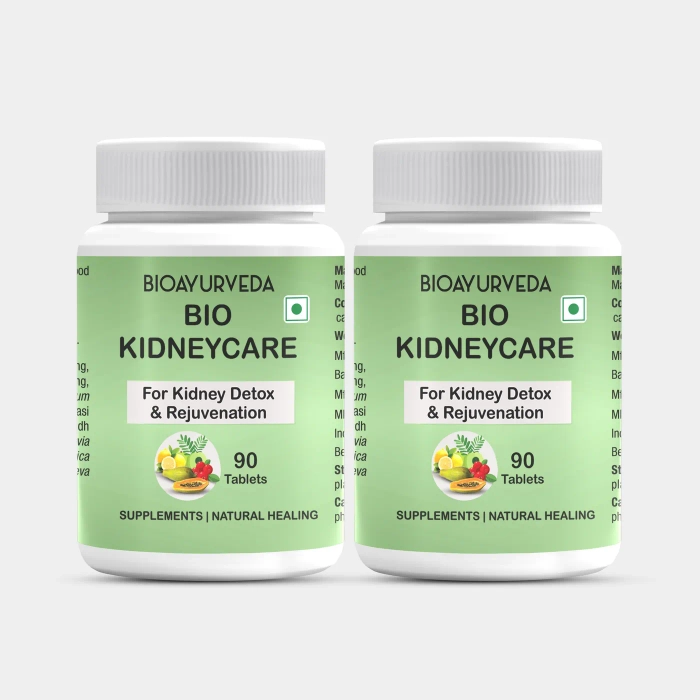 BIO KIDNEYCARE TABLET
Description
BIO KIDNEYCARE Tablet is a unique combination of organic herbs and natural nutrient sources that is formulated to rejuvenate kidney function. Detoxifying and invigorating, it enhances blood purification and removal of cellular waste. It upholds balance of fluids, vital salts and electrolytes, essential for regulating blood pressure and tissue coordination. It protects against stone formation and kidney malfunction. It guards against urinary tract infections. It boosts immunity and builds bone health.

DOSAGE 
1 to 2 Tablets twice a day or as directed by the physician
Ingredients
Haldi, Sounth, Lahsun, Cranberry, Dandelion, Brahmi, Tulasi, Papitaa, Shudh Shilajit, Punarnava, Draksha, Amla, Nimbu, Varuna
Product details
---
It is really important to bring kidneys into the mainstream. These small but mighty organs play a vital role in maintaining our overall health and well-being. They are responsible for filtering waste and excess fluids from the blood, regulating electrolyte levels, and producing hormones that help control blood pressure and stimulate the production of red blood cells. With so many important functions, it's clear that taking care of our kidneys is essential for our overall health. The best way to keep your kidneys healthy is to maintain a healthy lifestyle. This includes eating a balanced diet that is low in sodium and processed foods, drinking plenty of water, and getting regular exercise. Smoking and excessive alcohol consumption can also be detrimental to kidney health, so it's important to limit these activities as much as possible. Another important aspect of kidney health is managing any existing health conditions that can affect the kidneys. High blood pressure, diabetes, and obesity are all risk factors for kidney disease, so it's crucial to manage these conditions through medication, diet, and lifestyle changes. But, you can also manage the health of your kidneys using BIOAYURVEDA Bio Kidneycare Tablet.
This organic dietary supplement is made out of natural and organic ingredients like Amla, Haldi, Lahsun, and Papita that work together to detoxify and promote the healthy functioning of your kidney. It is completely safe to use and poses no side effects, making it the best candidate to be included in your healthcare inventory!
BIOAYURVEDA Bio Kidneycare Tablet is an organic dietary supplement made out of natural and pure ingredients like Amla, Haldi, Lahsun, and Papita that work in tandem to detoxify your kidneys and promote their healthy functioning. It purifies the blood and aids in the removal of cellular waste from your body. It balances vital salts and fluids in your body as well. Additionally, it protects against the stone formation and prevents kidneys from malfunctioning. It protects against urinary tract infections as well. Overall, it improves the health and immunity of your kidneys.
Benefits
Detoxifies Kidneys
To promote the healthy functioning of your kidneys, it detoxifies and purifies your kidneys to a great extent and supports their health.
Protects Against Infections
It protects your kidneys from infections like urinary tract infections. It protects against stone formation as well.
Improves Immunity
It increases the immunity of your kidneys and aids in the removal of cellular waste. It balances vital fluids and salts in your body as well.
INGREDIENTS
Turmeric
Turmeric or Haldi is a spice that is very common in Indian cuisine. Its main constituent is Curcumin. Turmeric is used in Ayurvedic methodologies. It is traditionally used to treat related to the skin, upper respiratory tract, joints, and digestive system.
Amla
Amla, or Indian Gooseberry, are berries that are grown on a tree that goes by the same name. They've been in use for hundreds of years and are immensely rich in Vitamin C, even more than oranges. They help ease digestion, increase immunity, support the health of your eyes, and control diabetes.
Lahsun
Garlic, which is closely related to the onion, is an edible bulb that has many qualities and benefits like containing medicinal properties. It is highly nutritious and protects from illnesses like the common cold. It might also prevent high blood pressure levels.


BIOAYURVEDA is a visionary holistic luxury brand in health and wellness offering completely natural and organic products.
Manufactured By:
Arganshe Private Limited
Address:
11/2, BADARPUR BORDER, Faridabad, Haryana, 121003