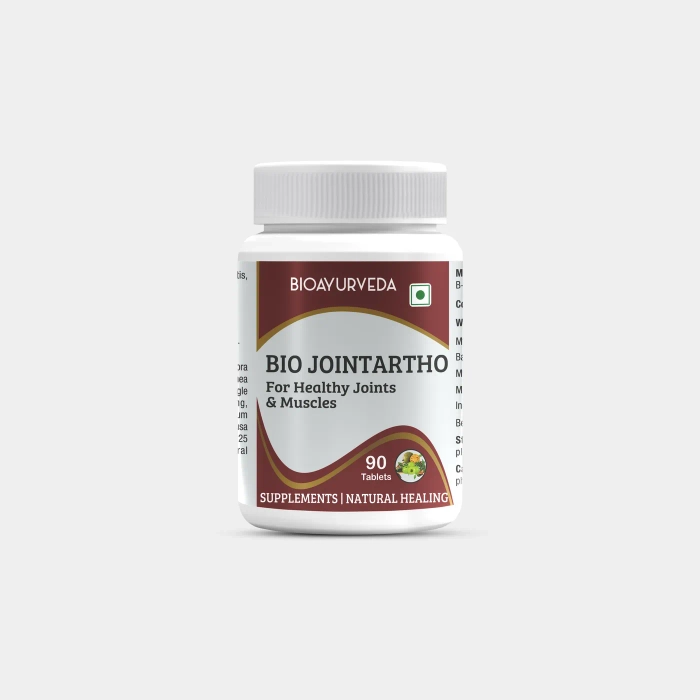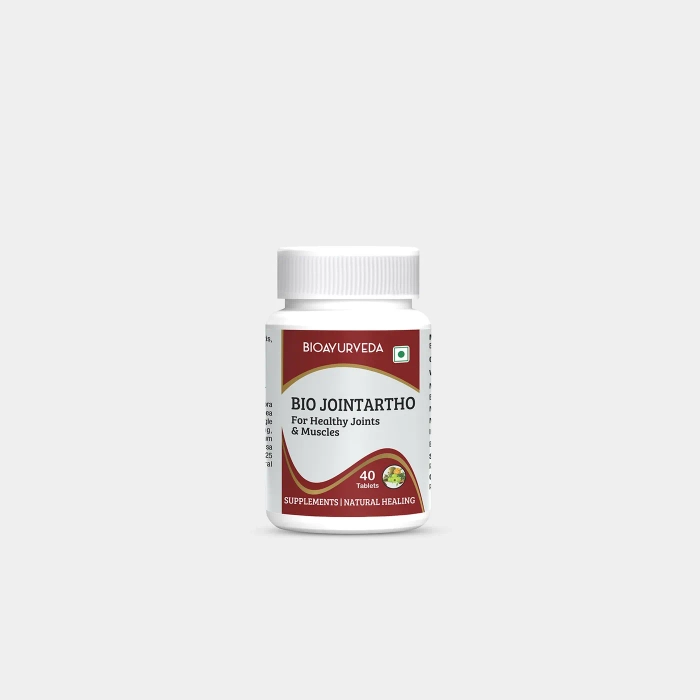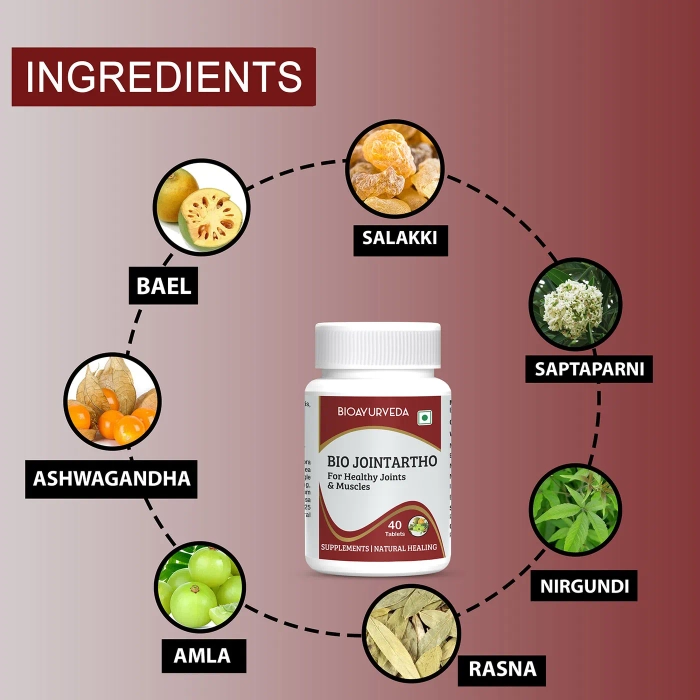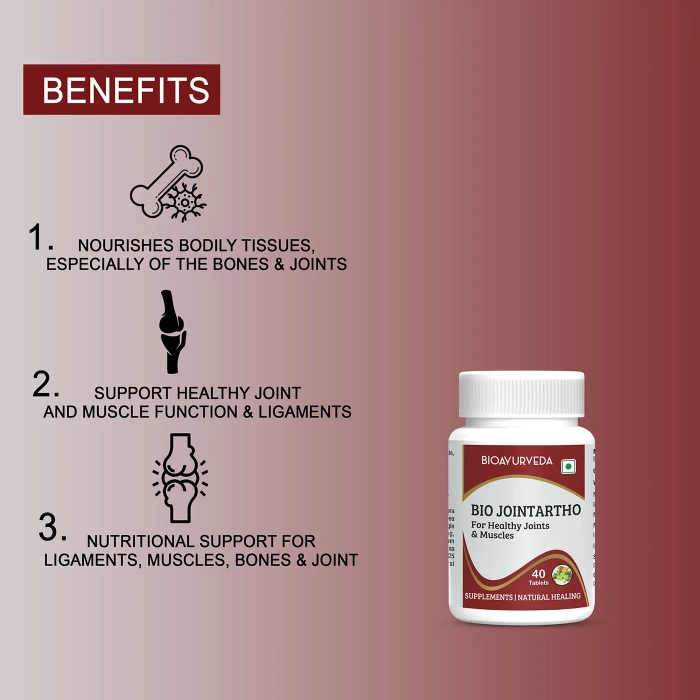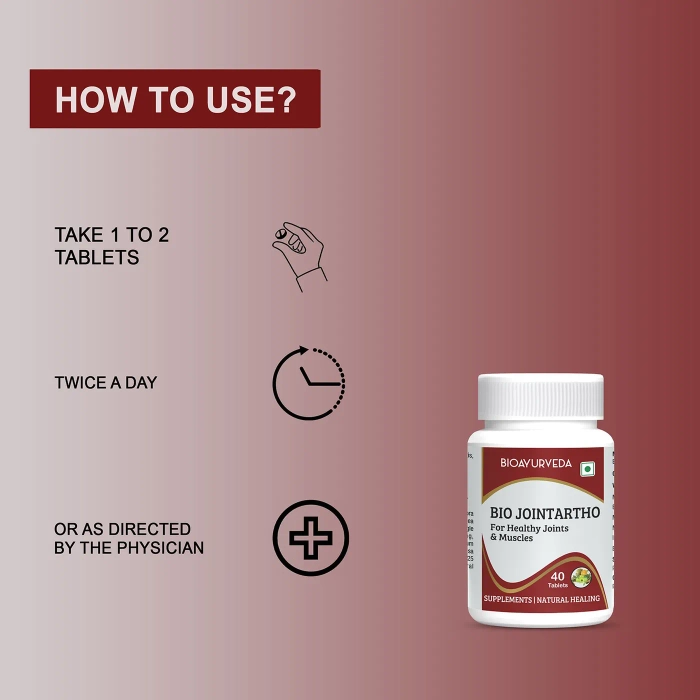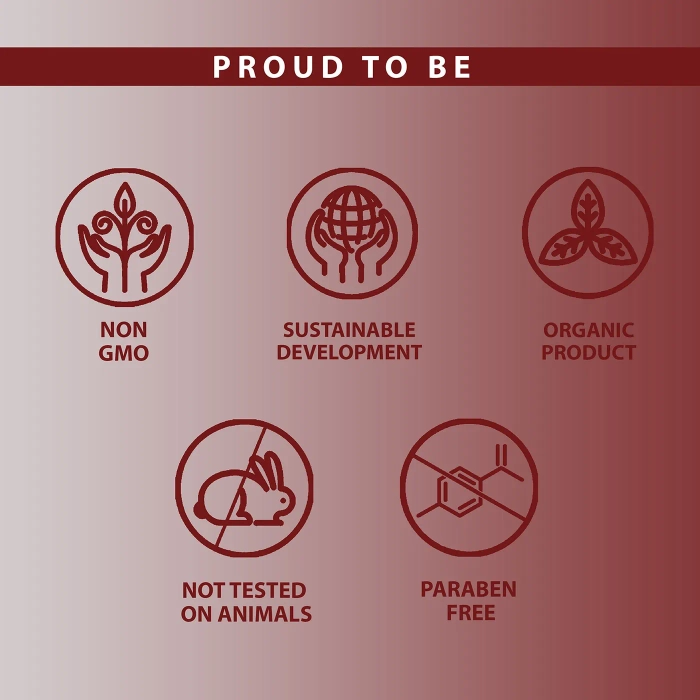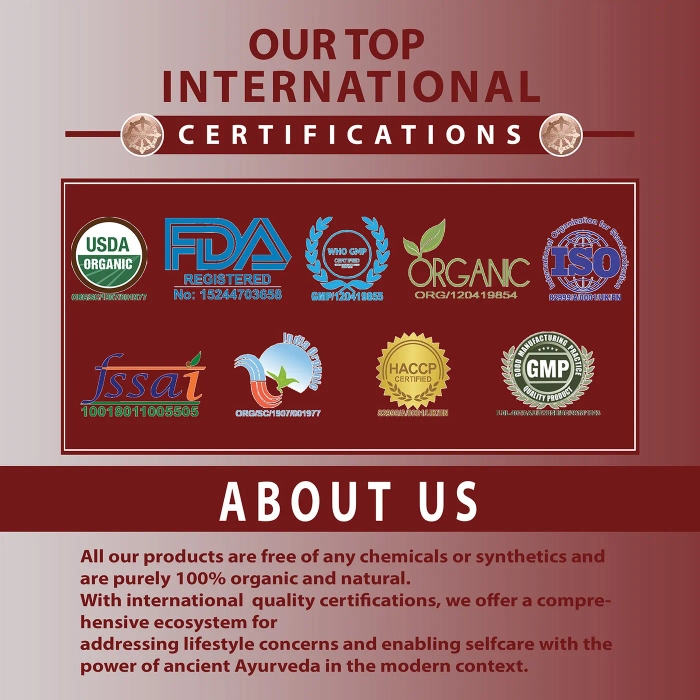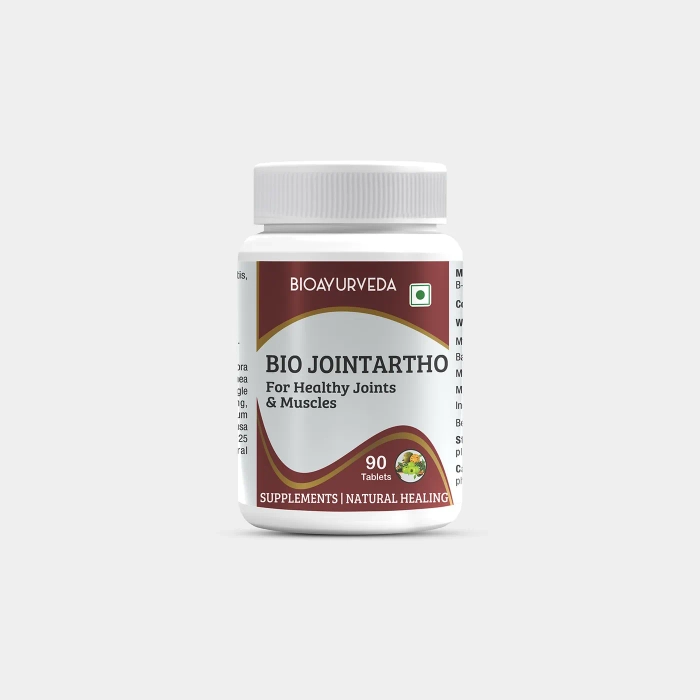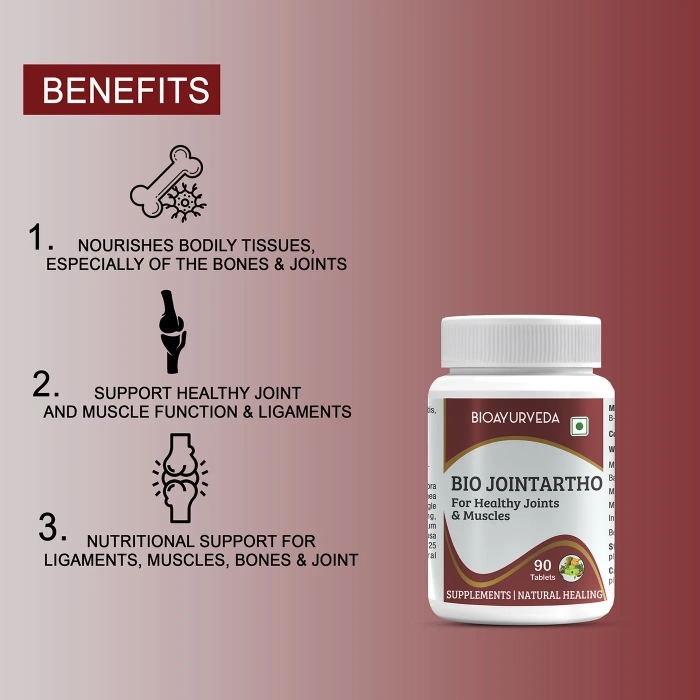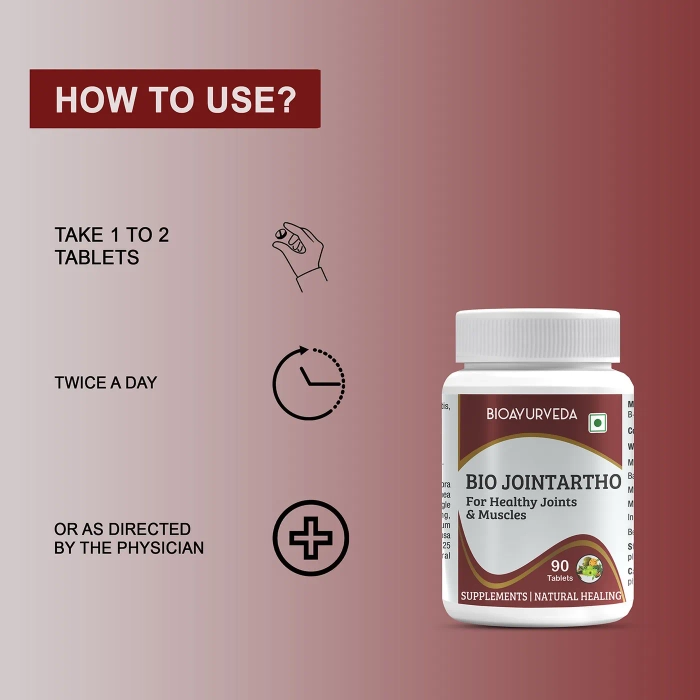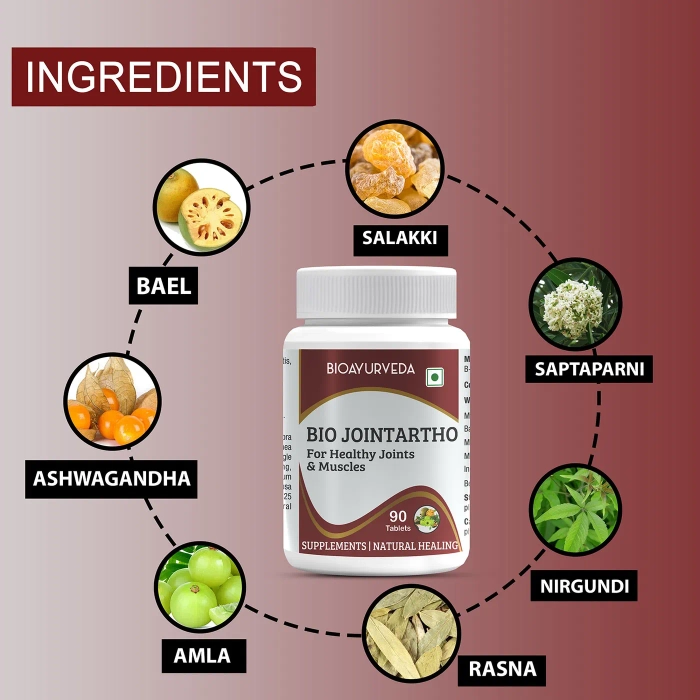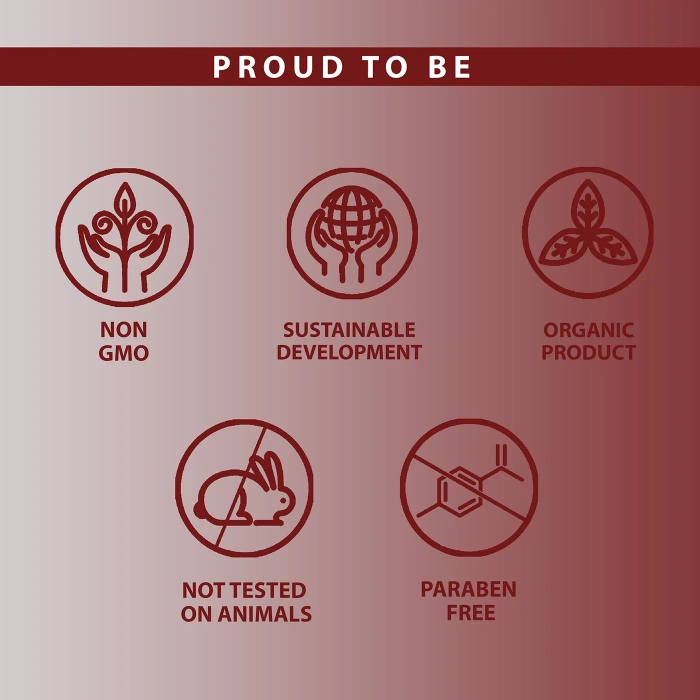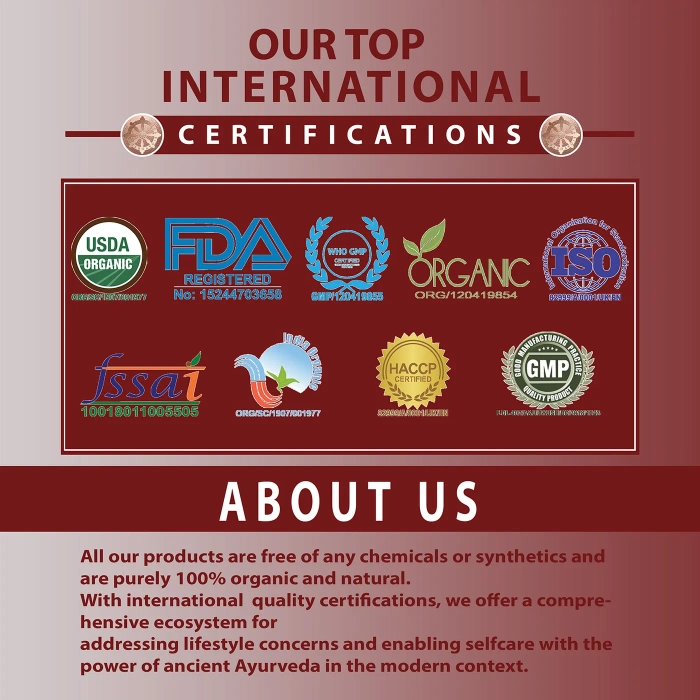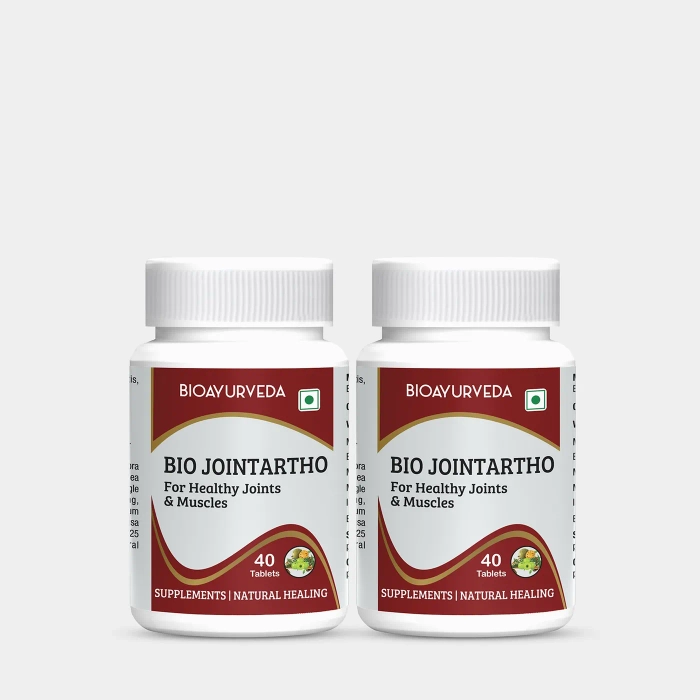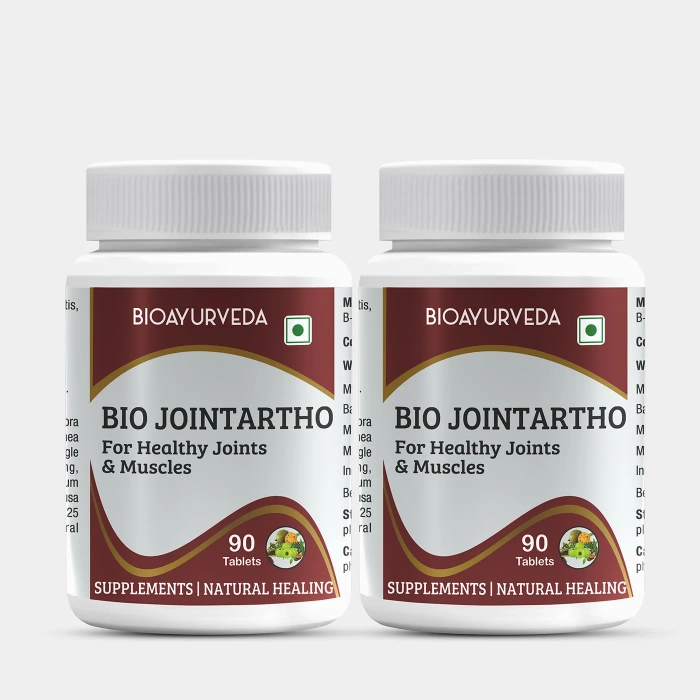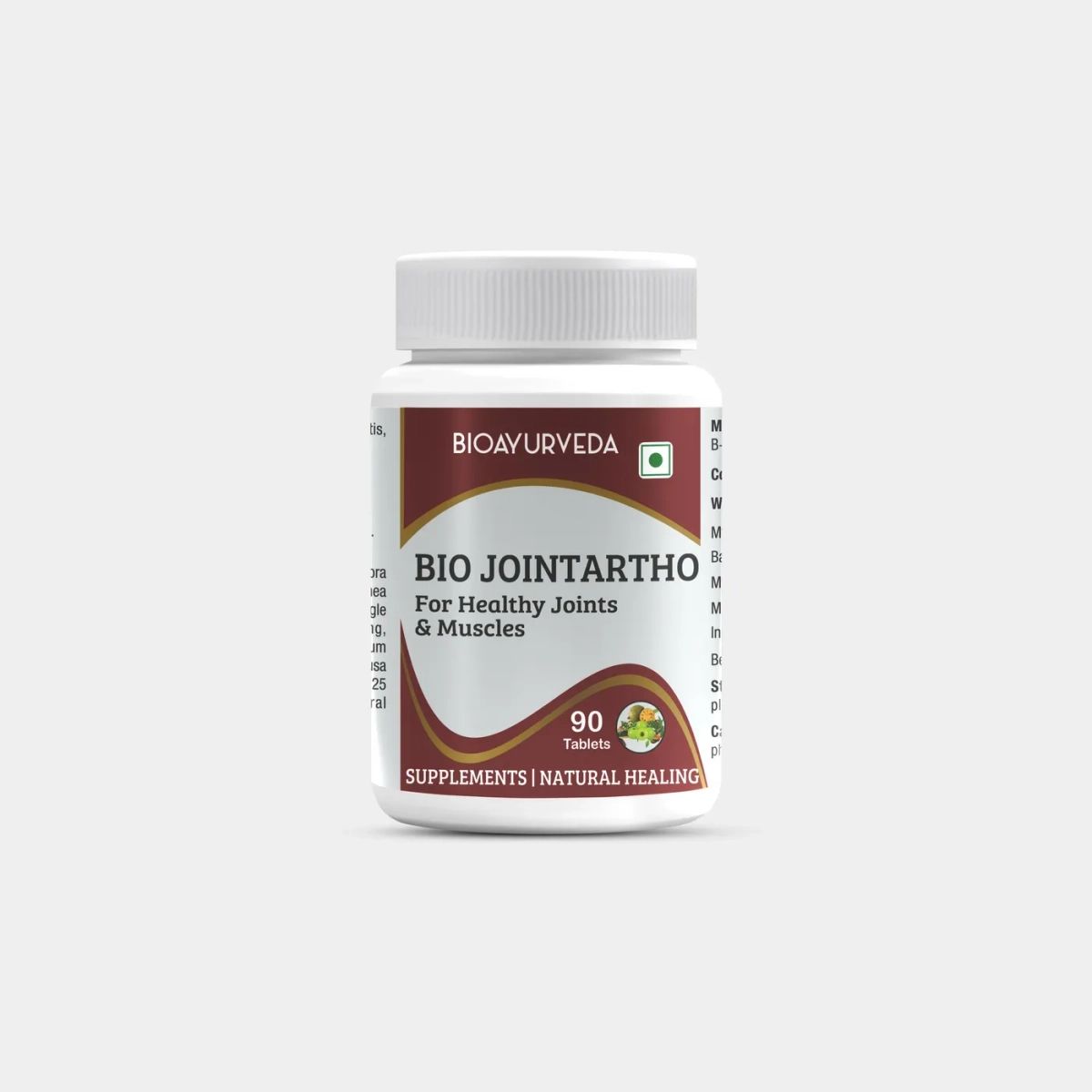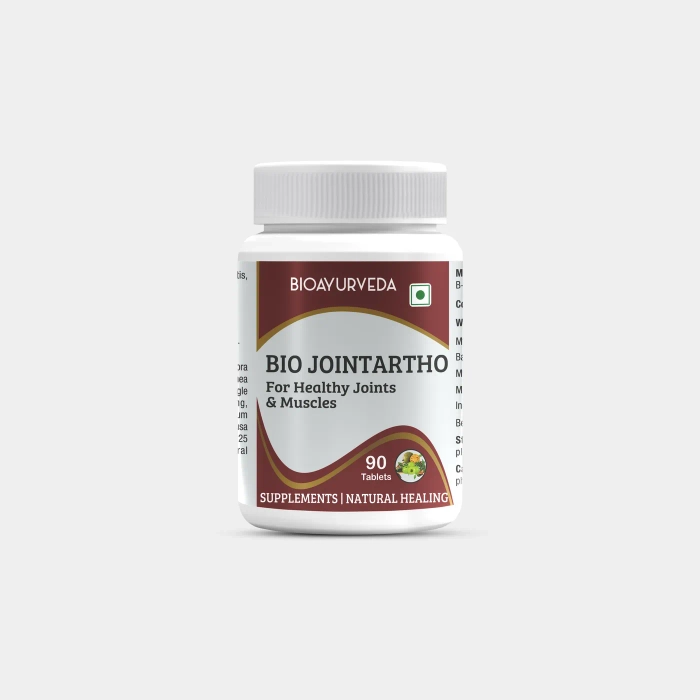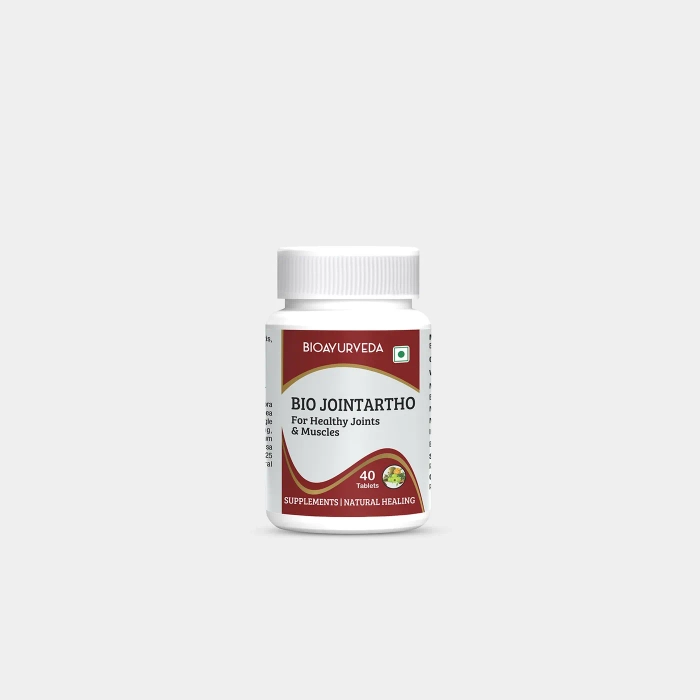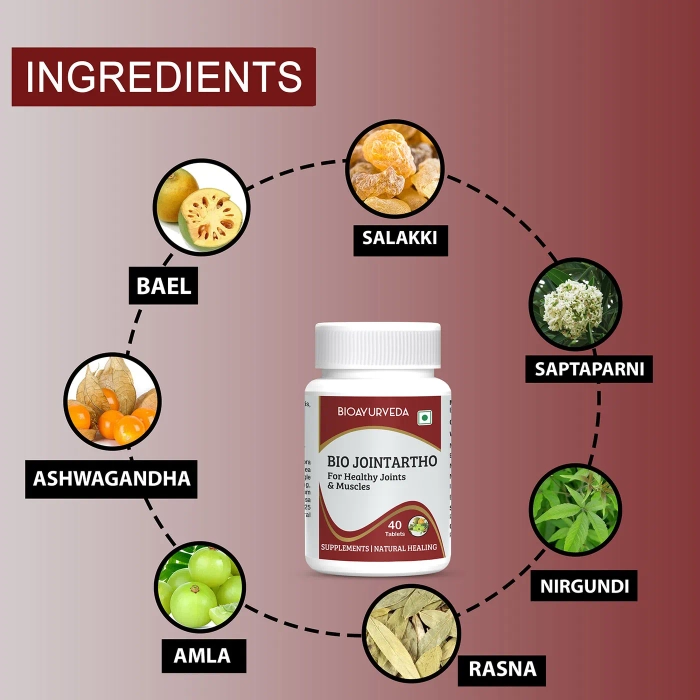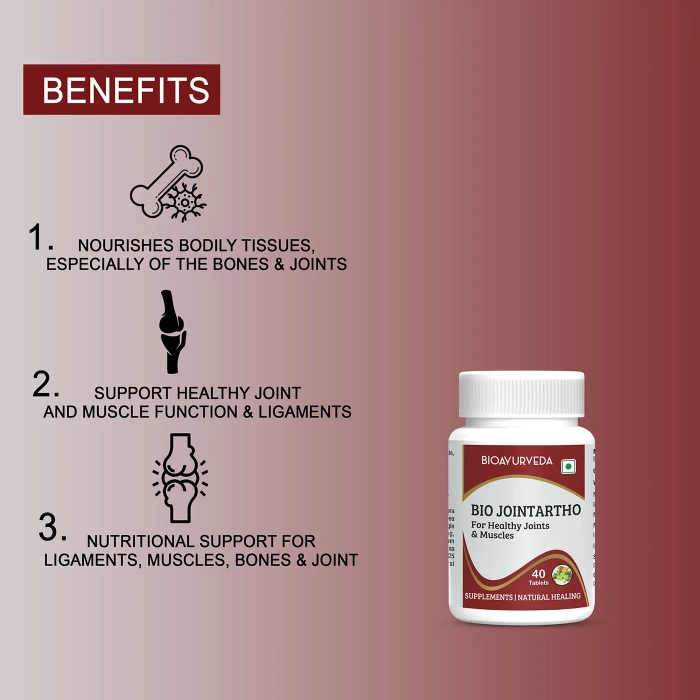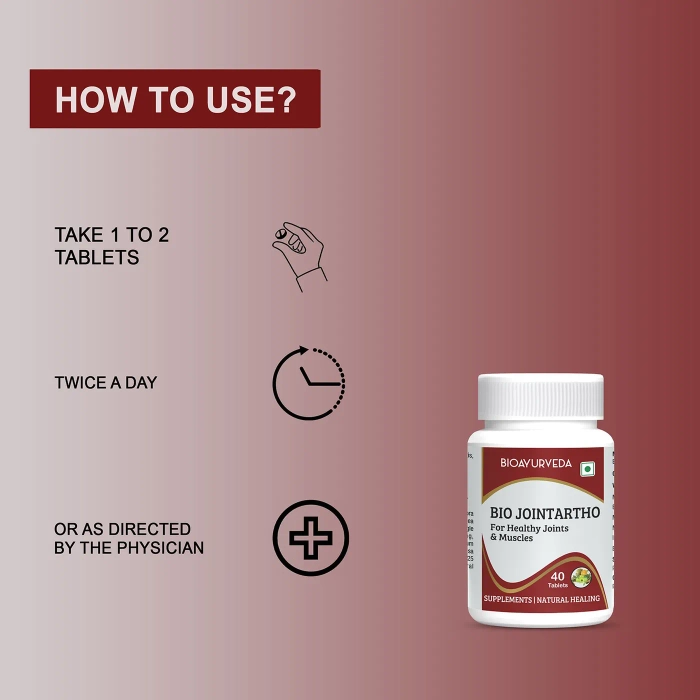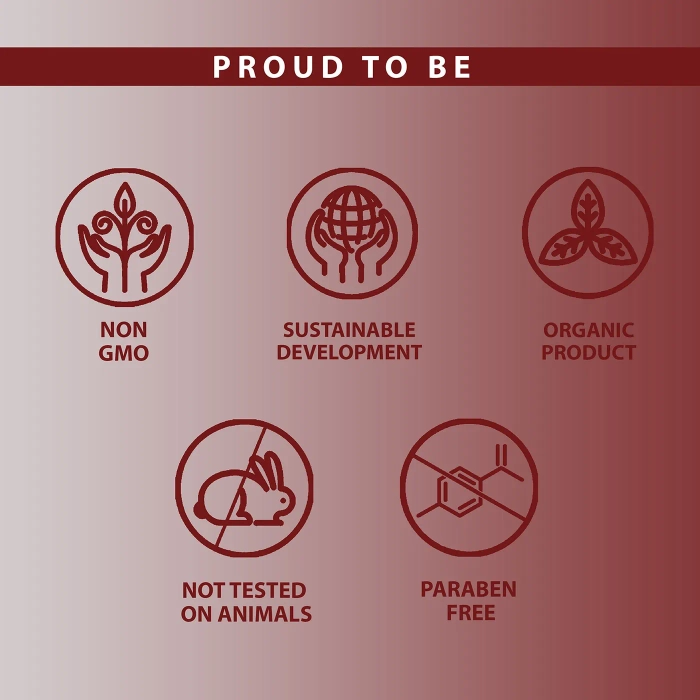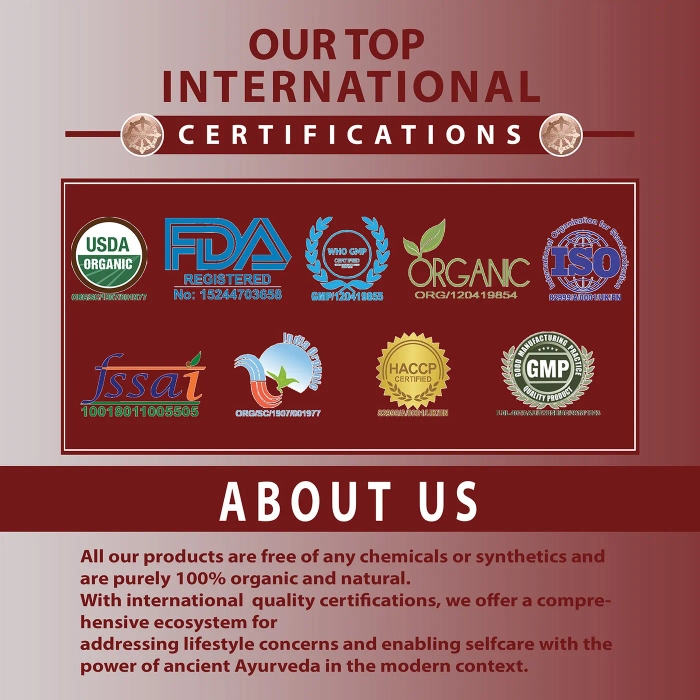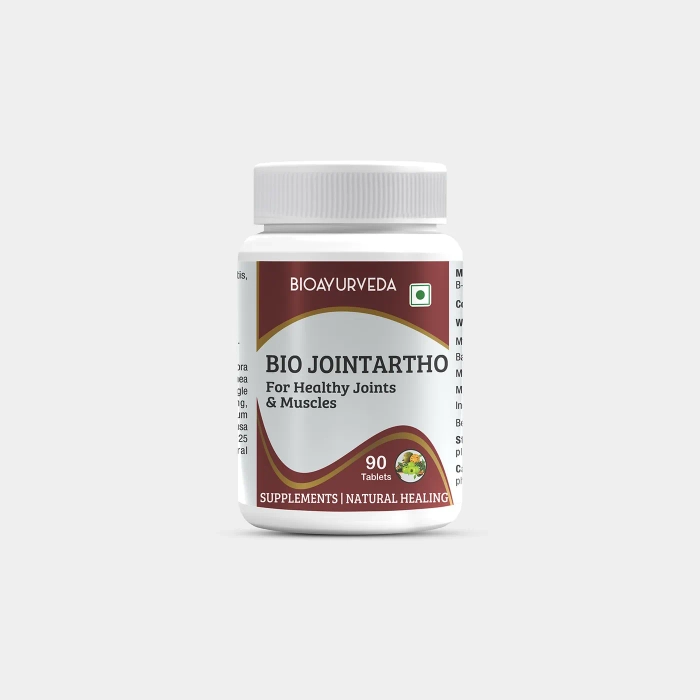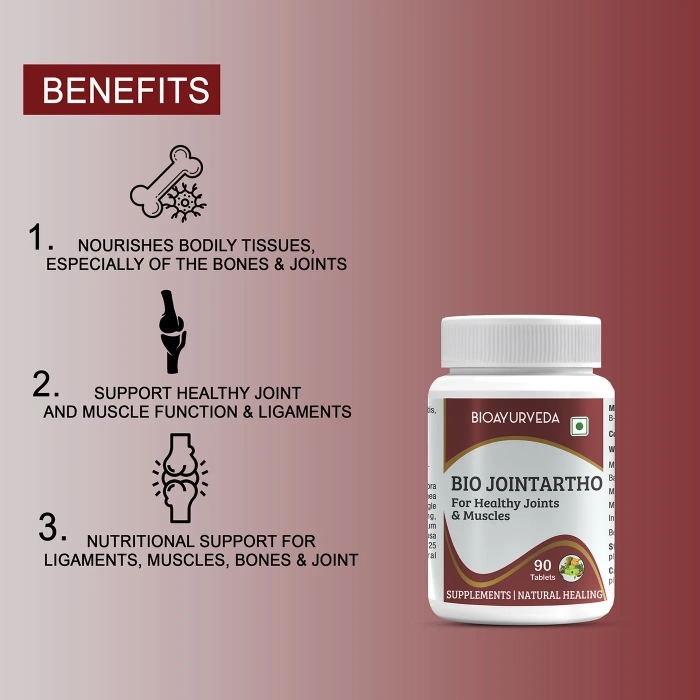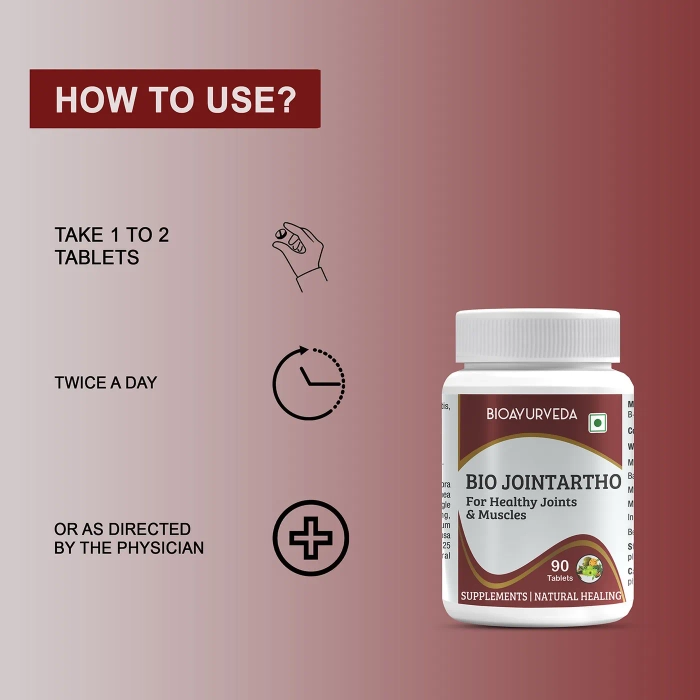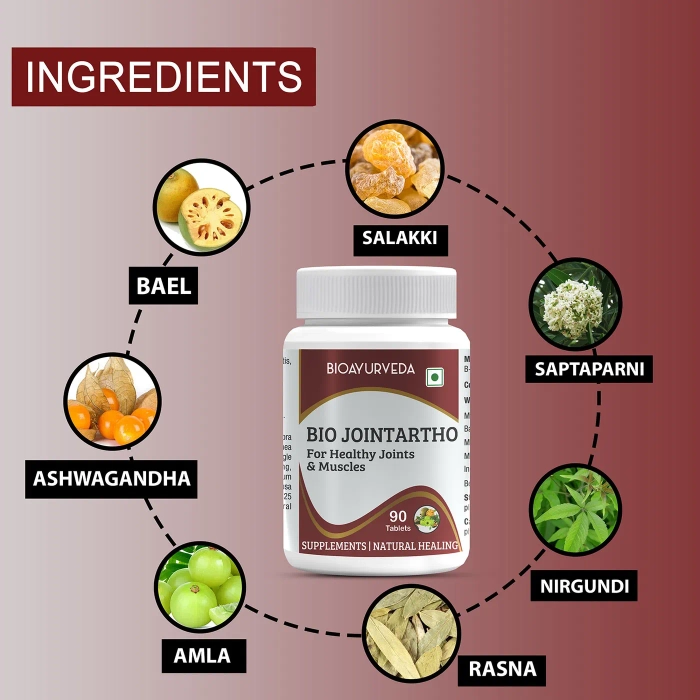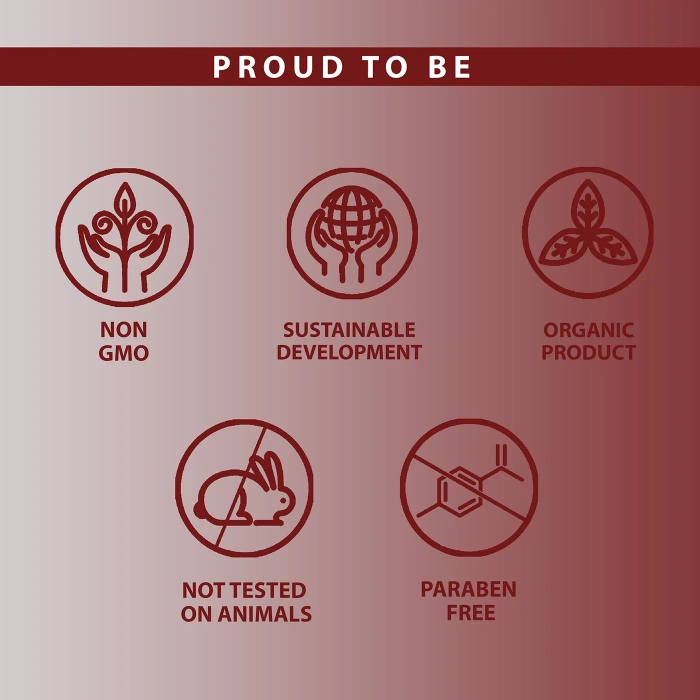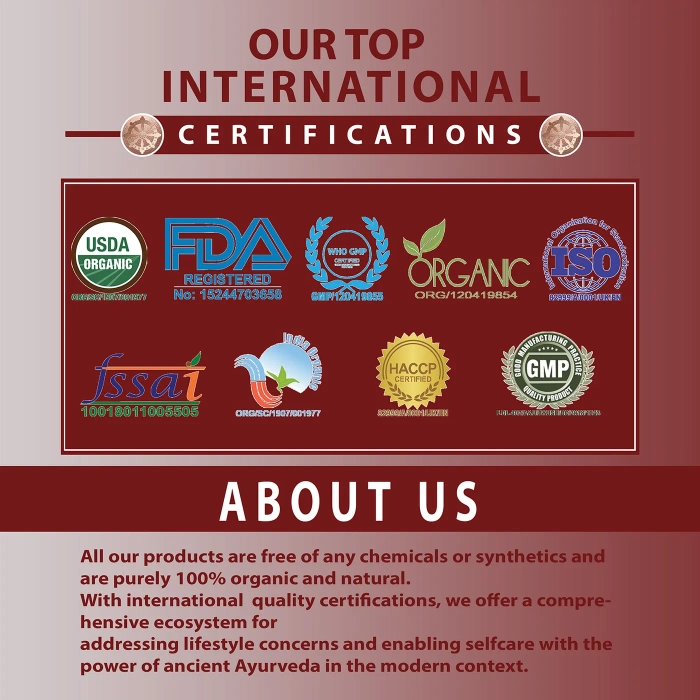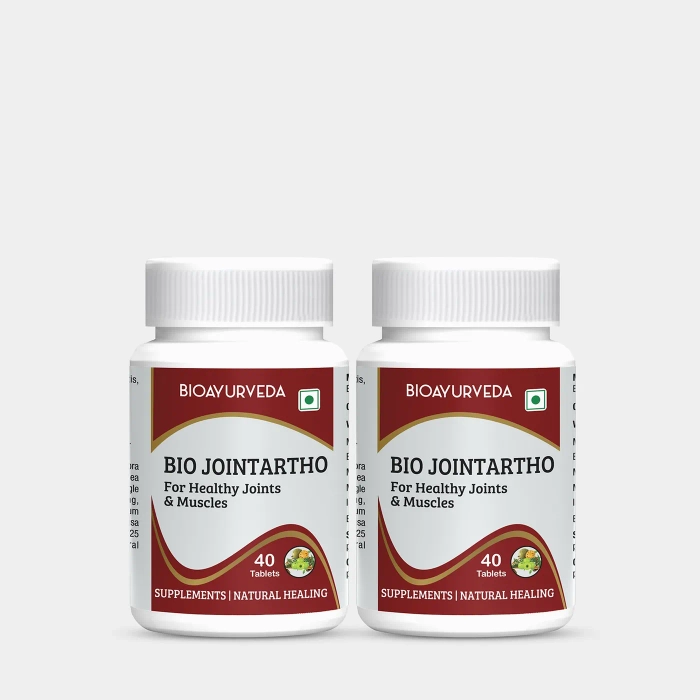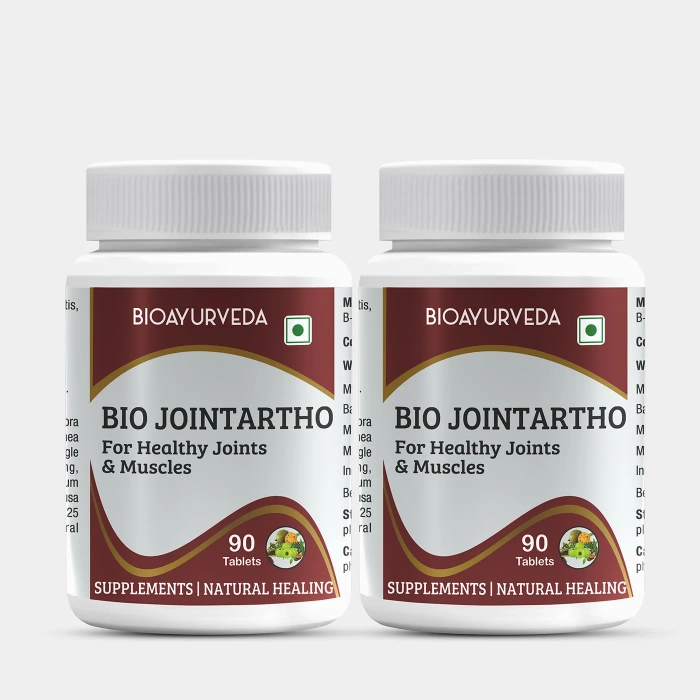 BIO JOINTARTHO TABLET
Description
BIO JOINTARTHO Tablet is a unique combination of organic herbs and natural nutrient sources that are formulated to support healthy joint and muscle function. Its unique herbal formula provides nutritional support for ligaments, muscles, bones & joint structure for their greater flexibility and vitality. It gives relief from muscle pains, inflammation related to gout and osteo-arthritis, helps improve blood circulation and ligament support to various joints. It alleviates symptoms of cervical spondylitis and other arthritic pains. Coupled with high nutritional content, it also nourishes bodily tissues, especially of the bones & joints.
DOSAGE
1 to 2 Tablets twice a day or as directed by the physician
Ingredients
Shudh Guggulu, Salakki, Rasna, Gokhru, Bael, Saptaparni, Prishnaparni, Kantakari, Sigru, Punarnava, Nirgundi, Amla, Ashwagandha
Product details
---
Our body is made up of several bones and ligaments. These bones work in tandem with each other to make us able to perform activities and undergo various types of tasks. Sometimes, it might even surprise you as the total number of bones in our bodies is more than we could have ever imagined. Moreover, these bones are connected to each other with connecting parts that we call joints. As they connect several parts together, they are considered to be highly vital for our body. We do not want to be the bearer of bad news but there comes a time when our joints and the muscles surrounding them start to become extremely weak. Worse yet, its weakness can be suddenly felt because joint pain is not only excruciating but it limits our day-to-day activities. Even basic tasks like walking and picking up objects can become hard if the required joints do not work at full capacity. Therefore, it is quite important to keep our joints healthy and strong. Worry not. To make matters much better, we present to you our BIOAYURVEDA Bio Jointartho Tablets.
These wondrous tablets, made out of natural and organic ingredients, are made to support your joints and muscles. They restore their strength and support the health of your bones, muscles, joints, and ligaments. They help alleviate muscle and joint pain and work towards providing relief to the same. It contains many other benefits like improving blood circulation and providing nutrition. Include this in your inventory because your joints need it!
 BIOAYURVEDA Bio Jointartho Tablet
BIOAYURVEDA Bio Jointartho Tablet is a healthy fusion of organic and natural herbs, vitamins, and minerals that help provide relief in muscle and joint pain. They restore their strength and greatly support their health. It helps provide nutrition to joints, muscles, bones, and ligaments. Moreover, it increases blood circulation and gets rid of pain and other arthritic problems. Lastly, it gives high amounts of nutrition to your bones and joint to keep them healthy and working for a long period of time!
BENEFITS
Ayurvedic Formulation
Organic Ingredients
Chemical Free
Highly Nutritious
Suitable for all Genders
Benefits
Ingredients


BIOAYURVEDA is a visionary holistic luxury brand in health and wellness offering completely natural and organic products.
Manufactured By:
Arganshe Private Limited
Address:
11/2, BADARPUR BORDER, Faridabad, Haryana, 121003