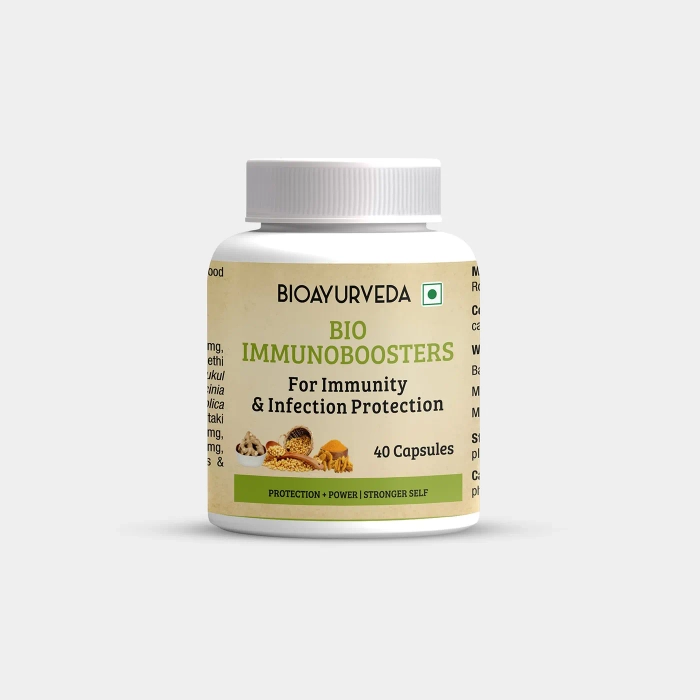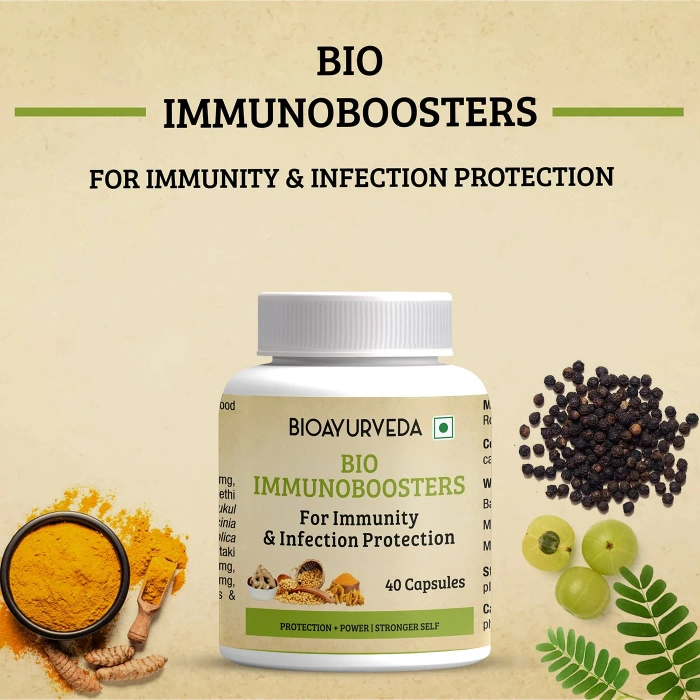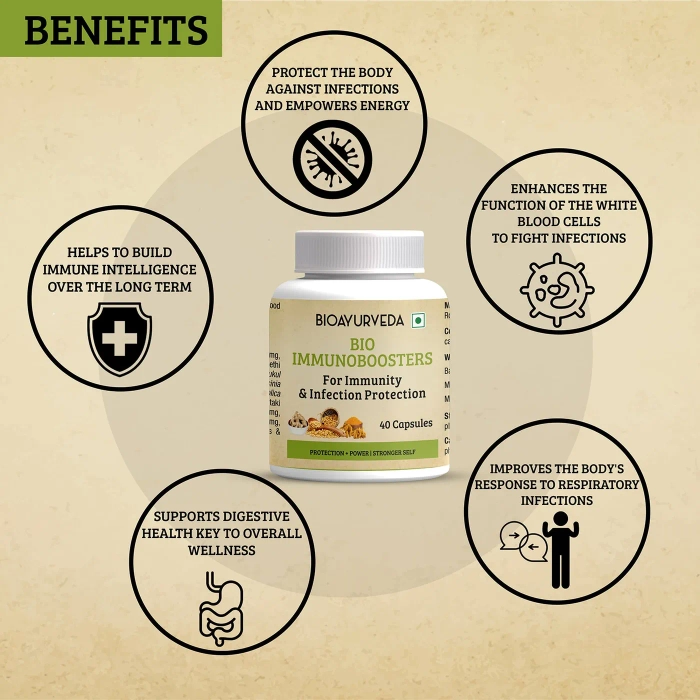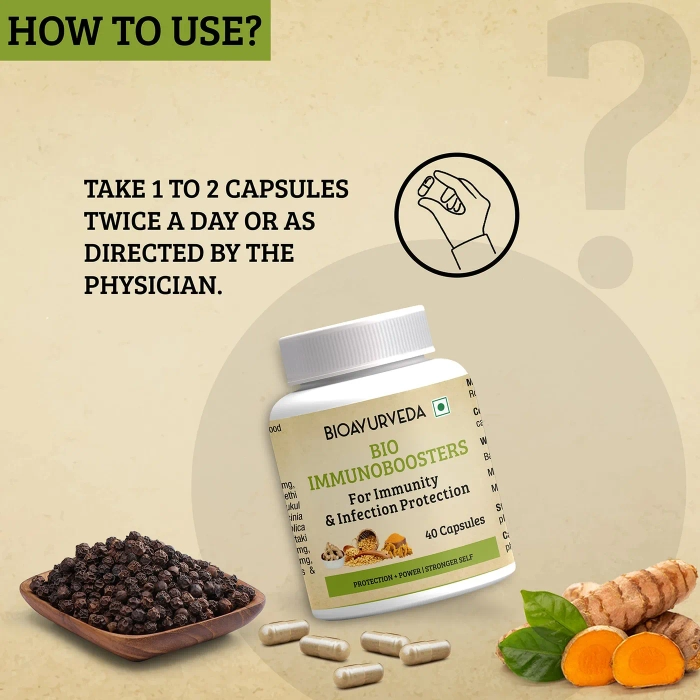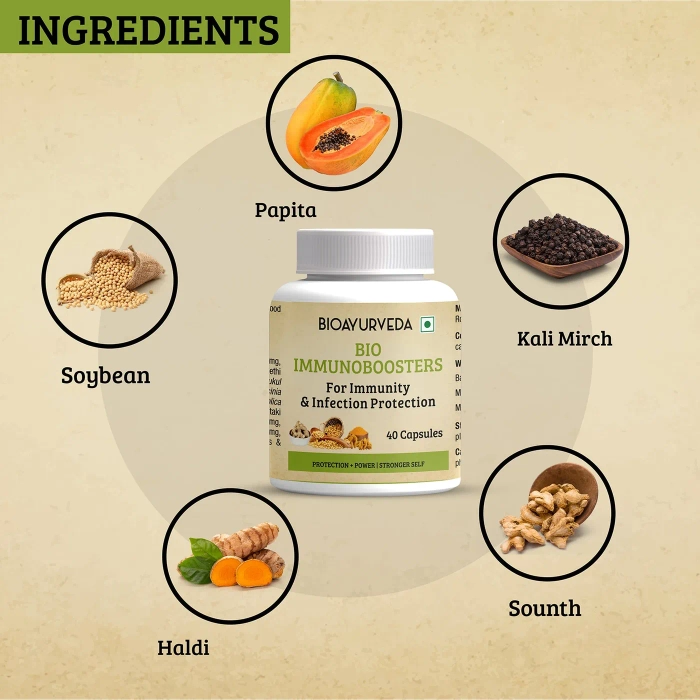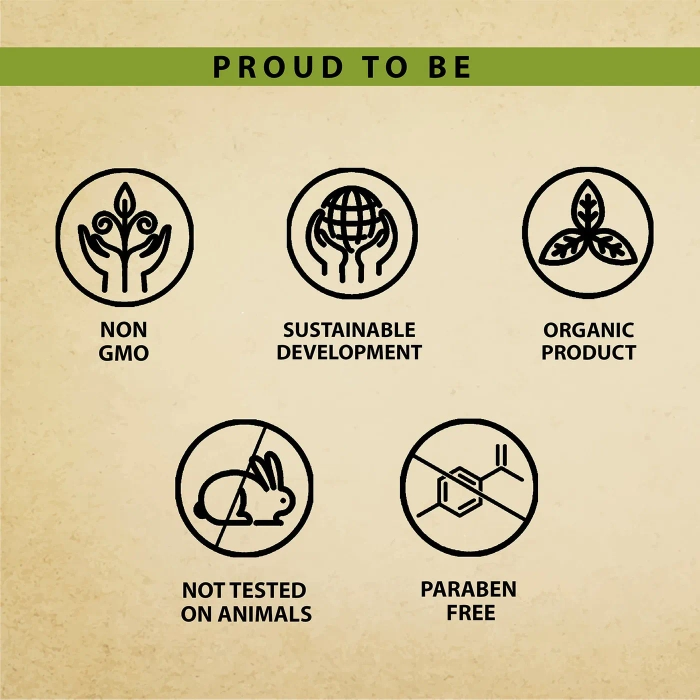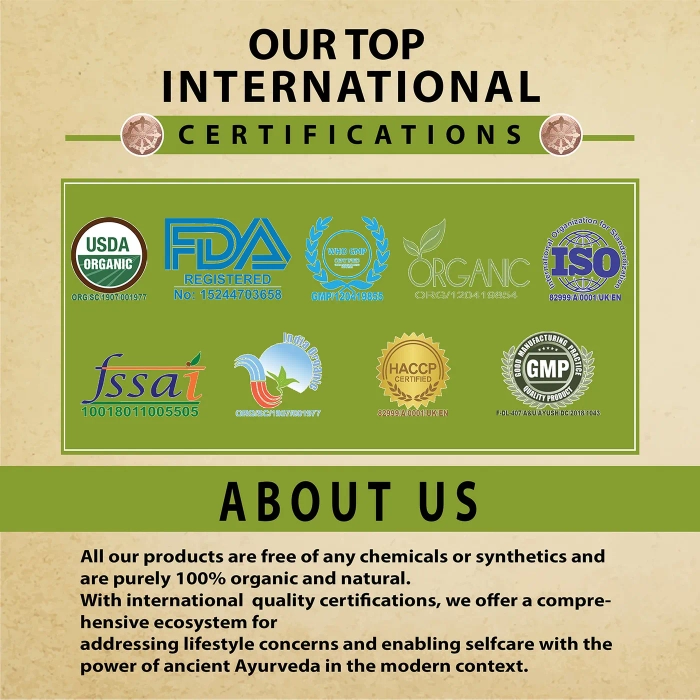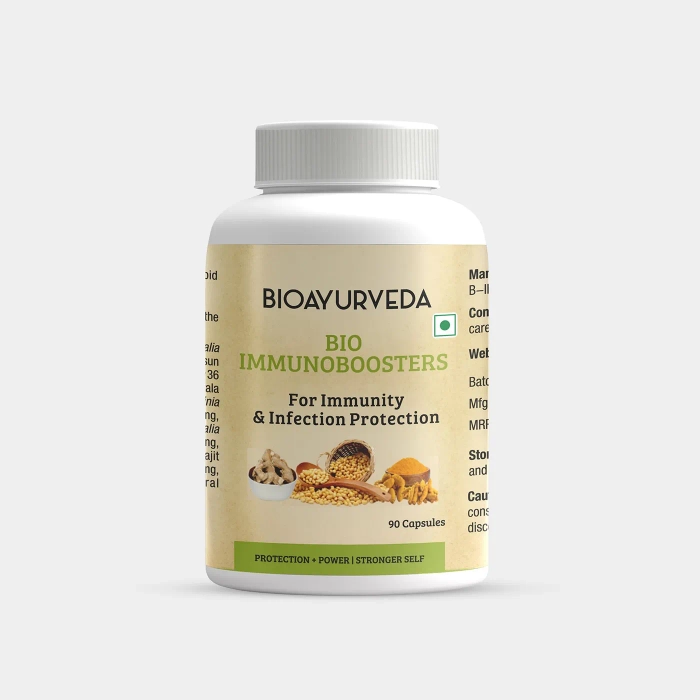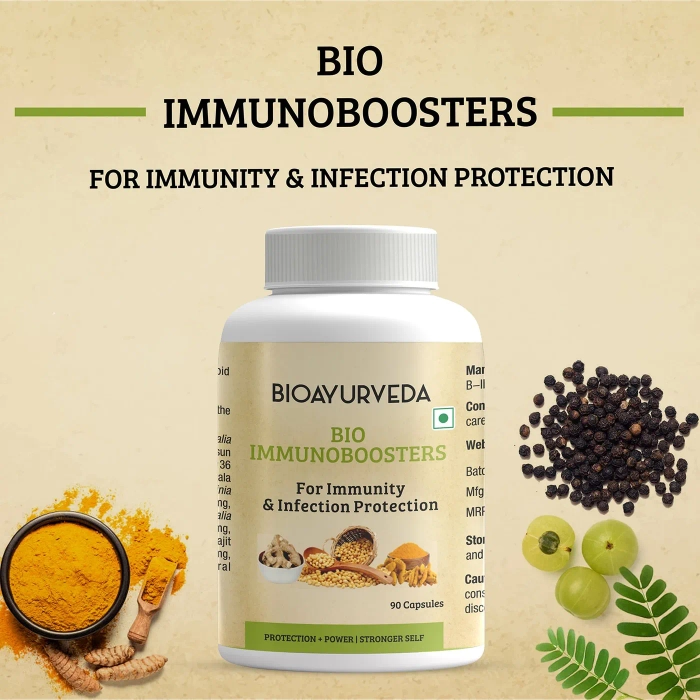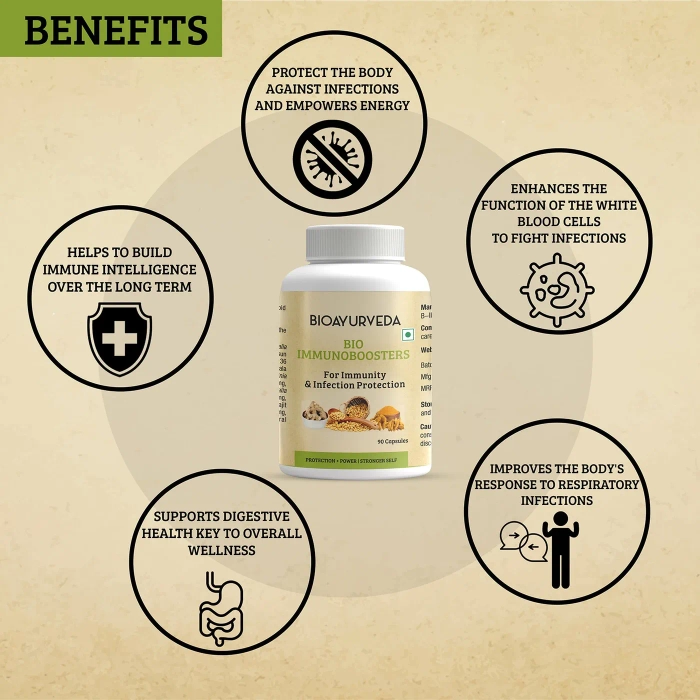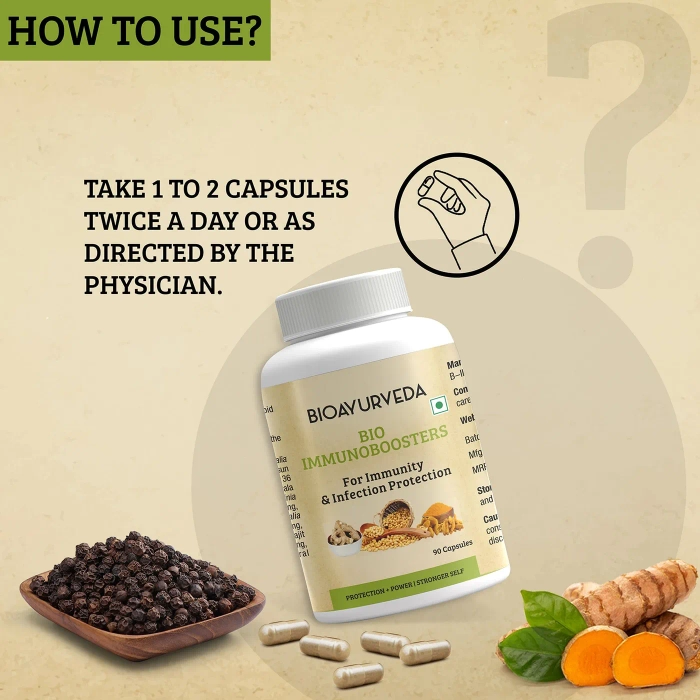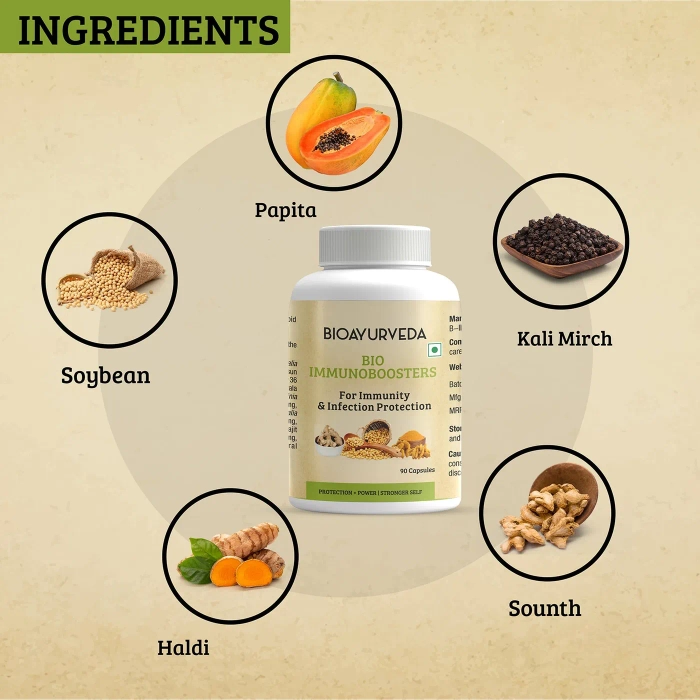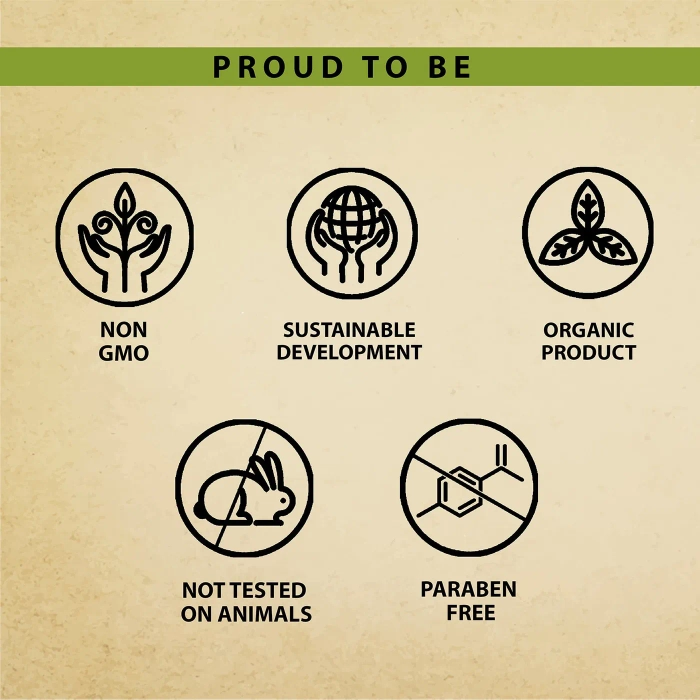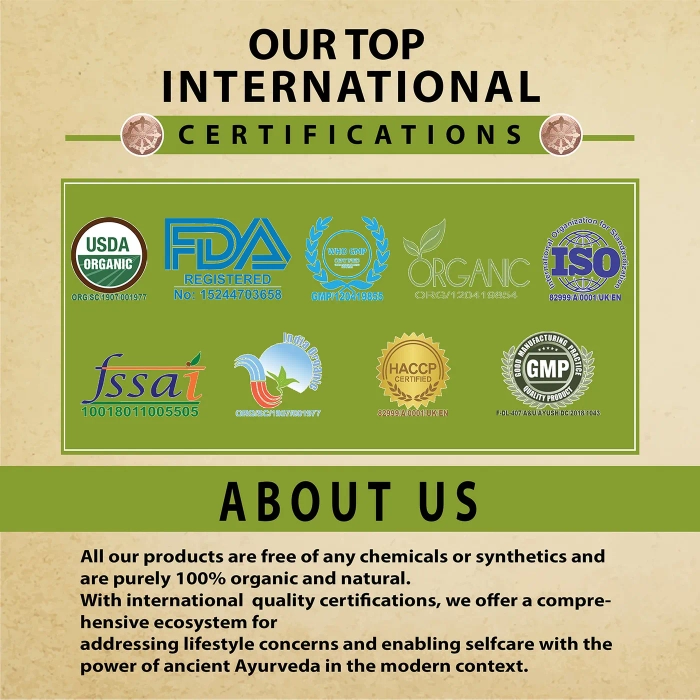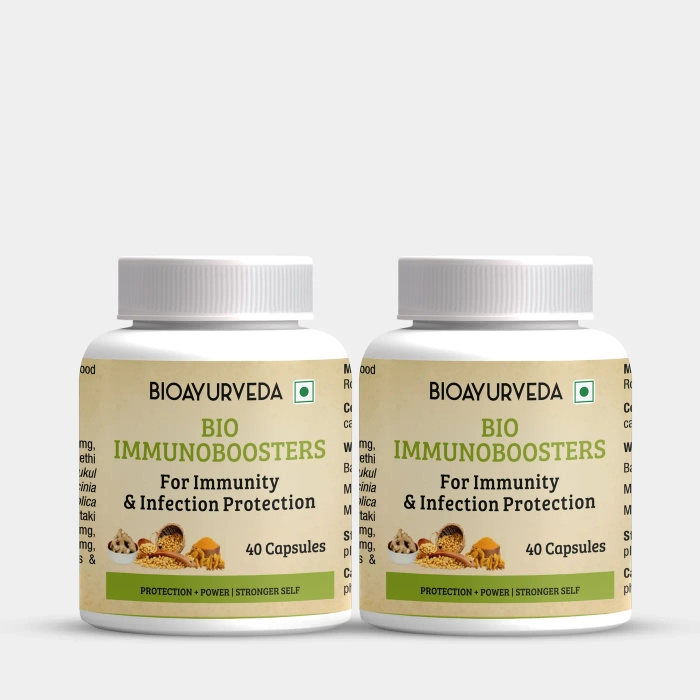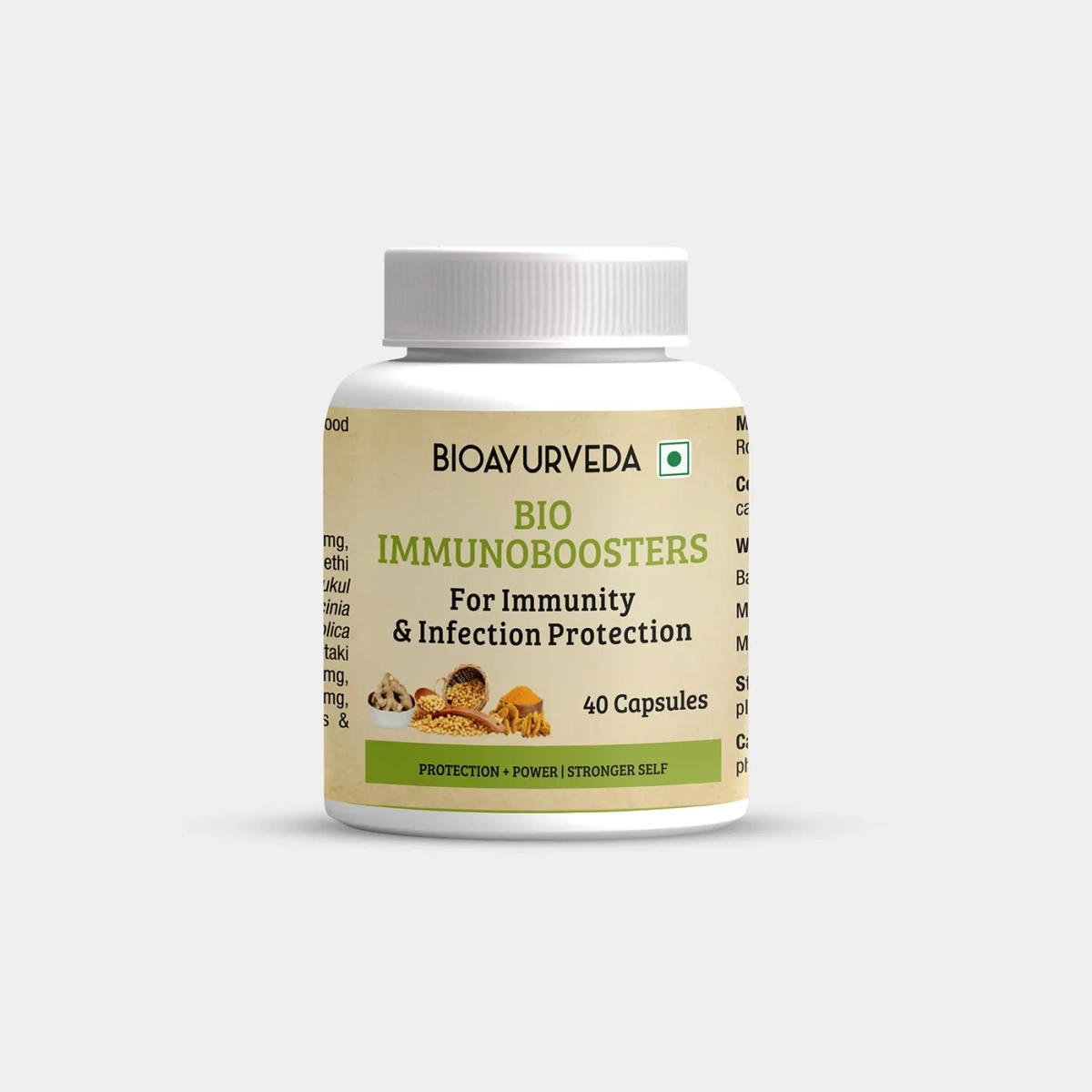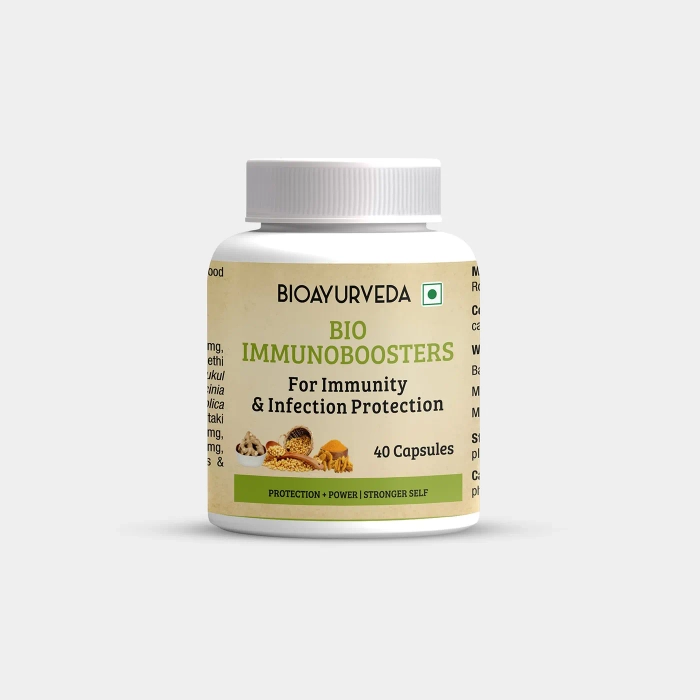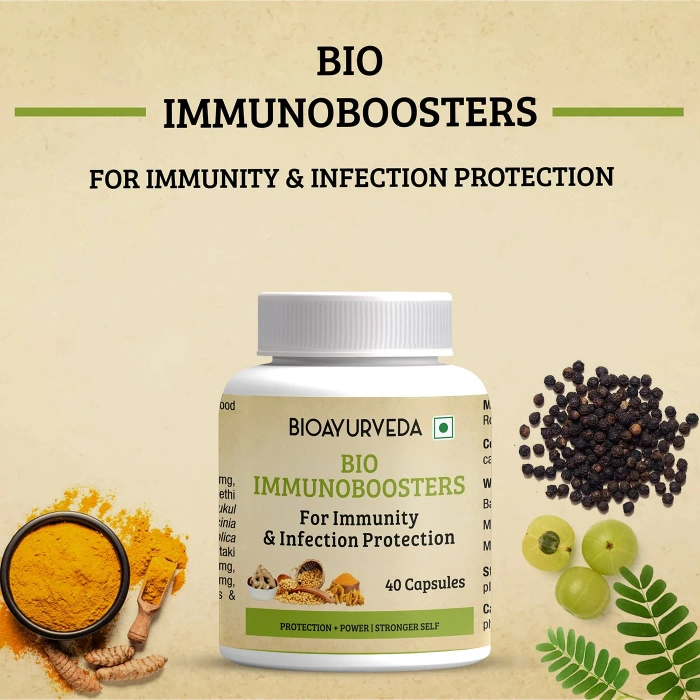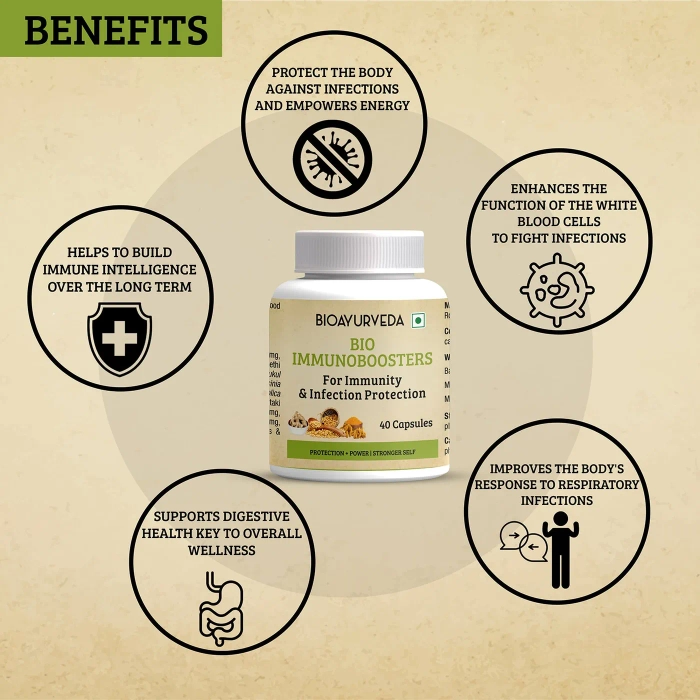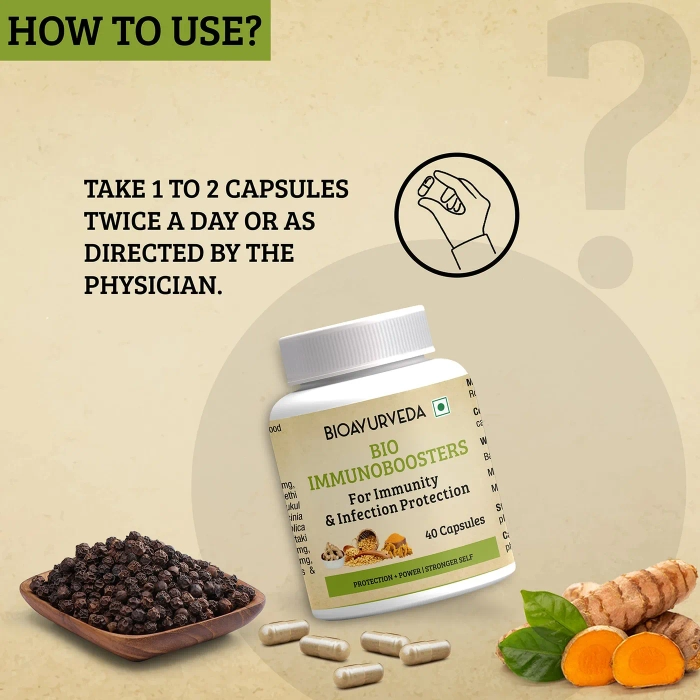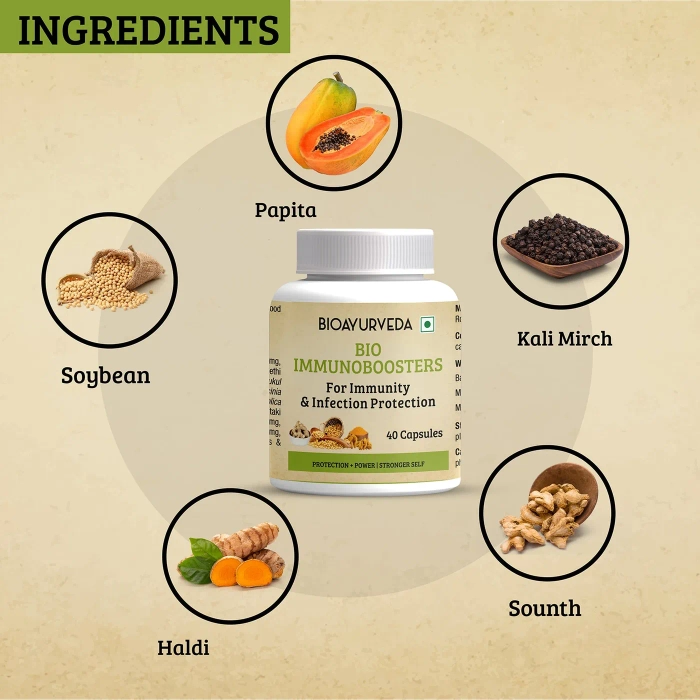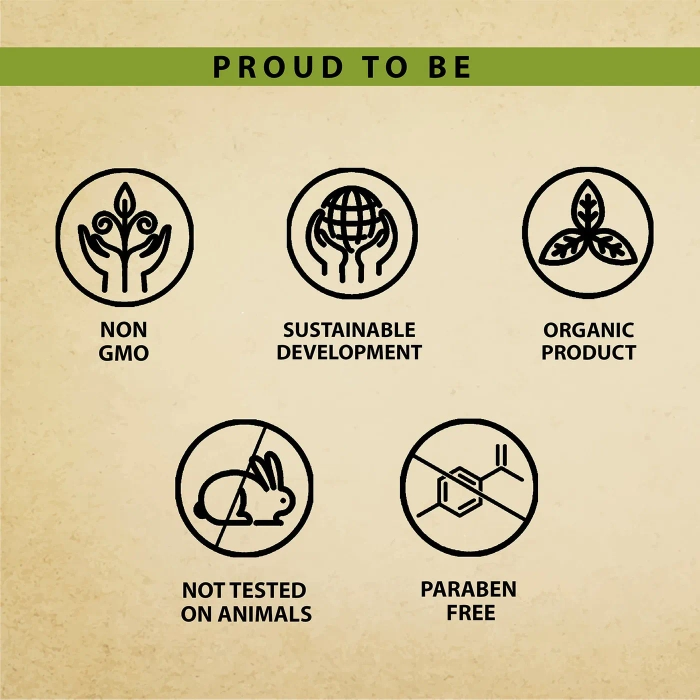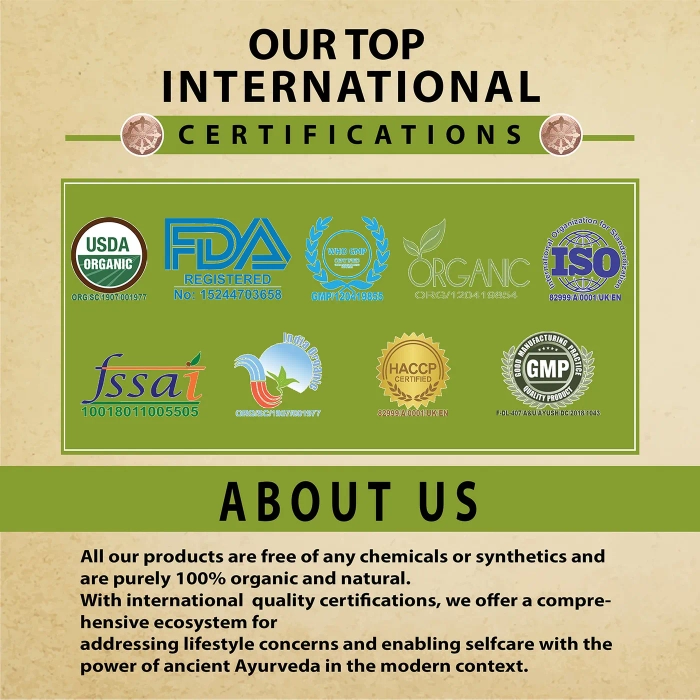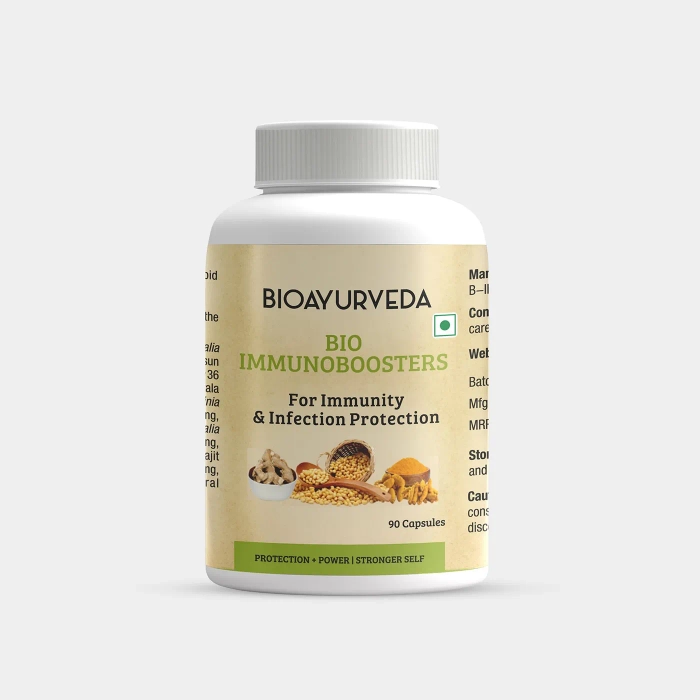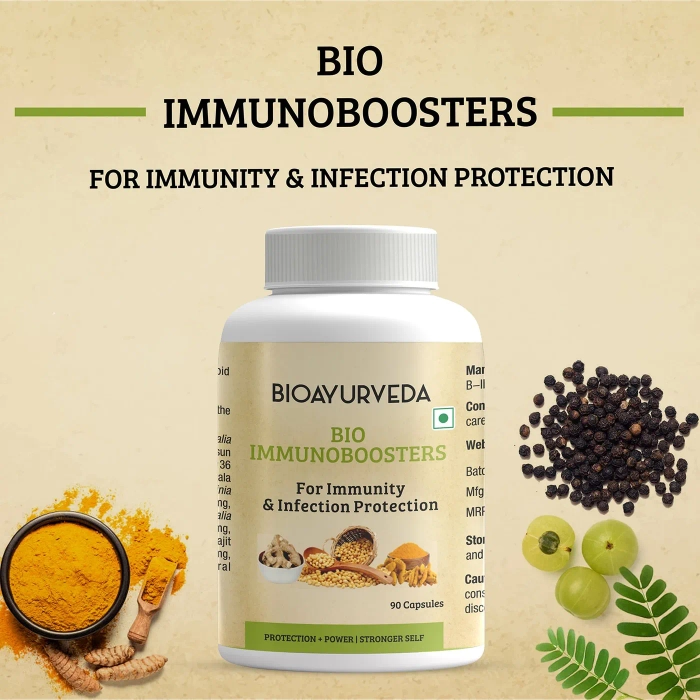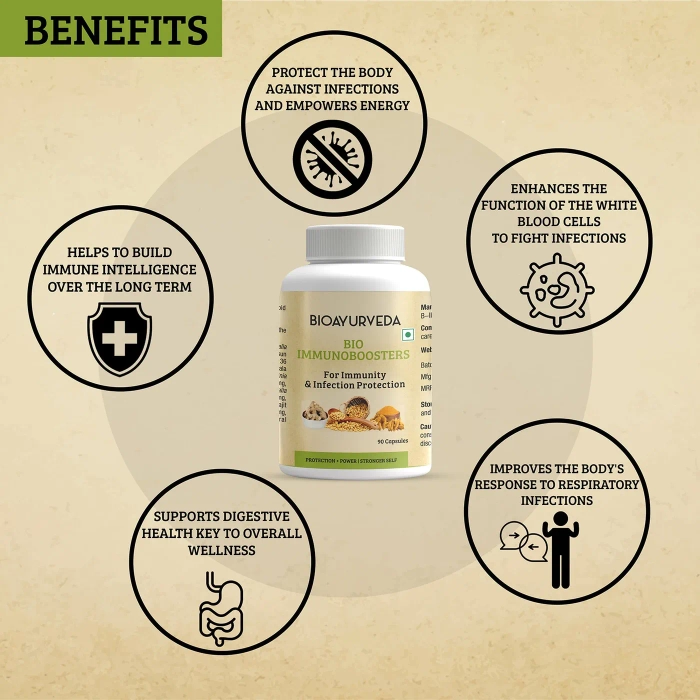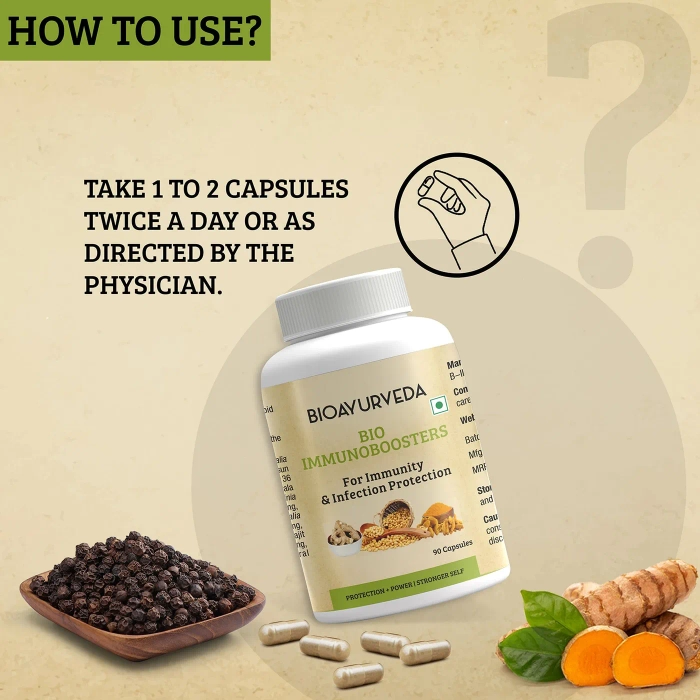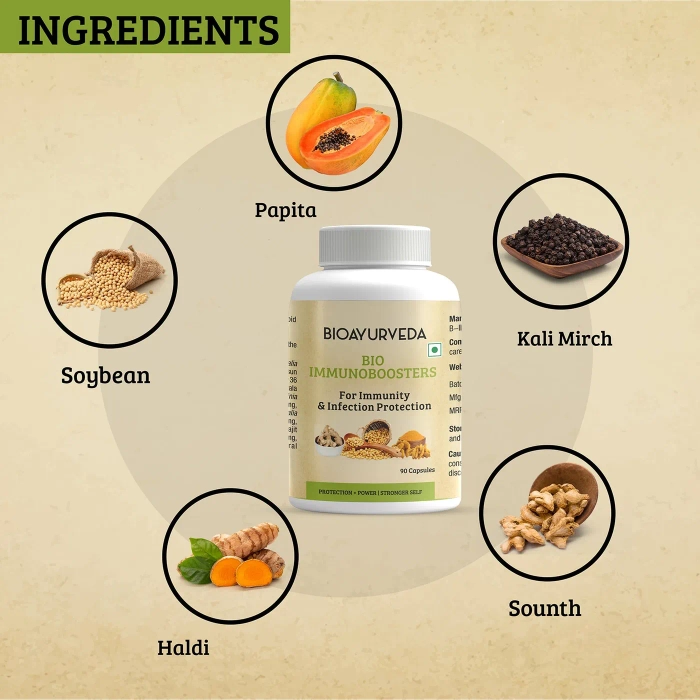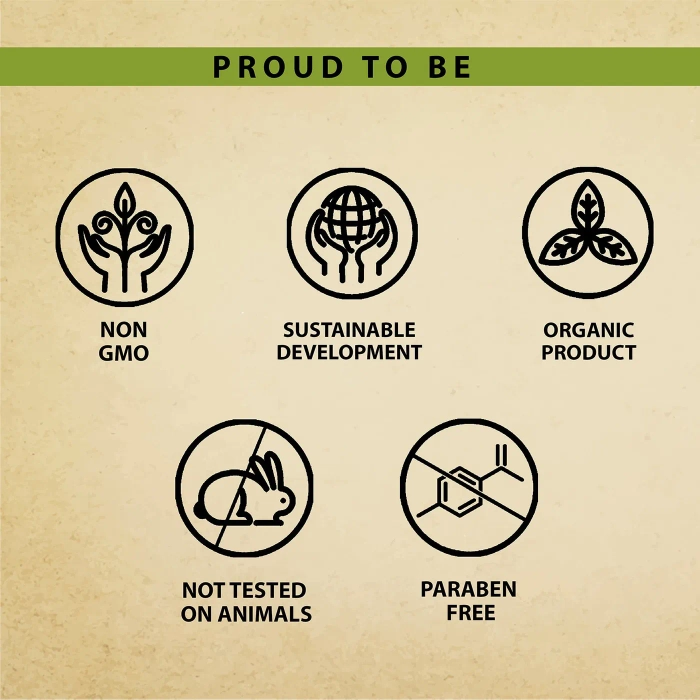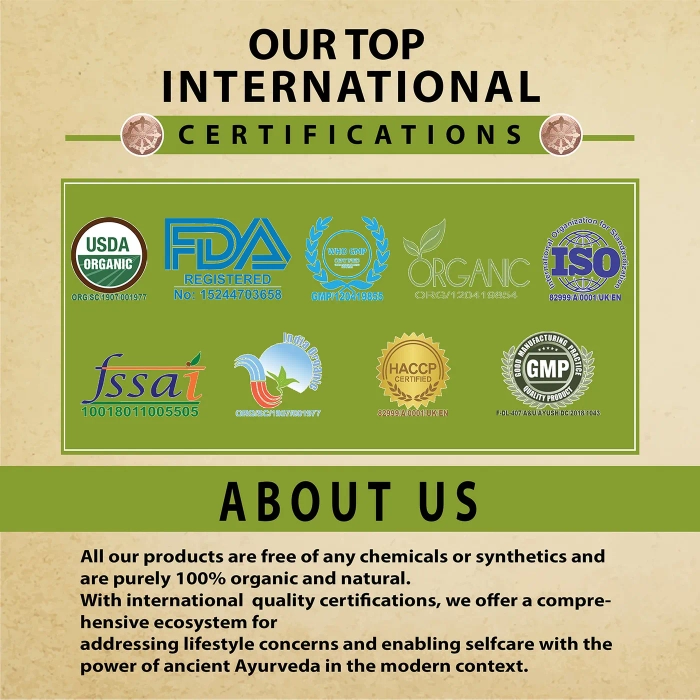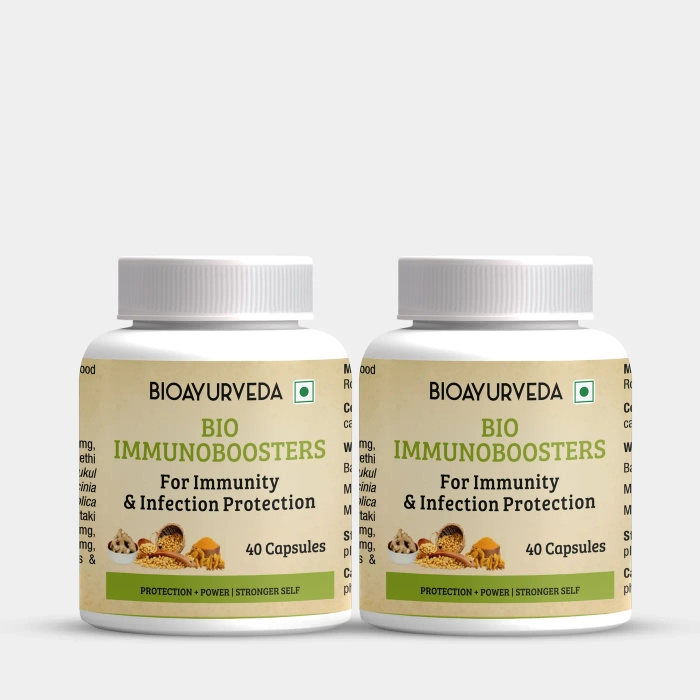 BIO IMMUNOBOOSTERS CAPSULE
Description
BIO IMMUNOBOOSTERS Capsule is a unique combination of organic herbs and natural nutrient sources that is formulated to boost overall immunity that helps protect the body against infections and empowers your energy and resistance. Its unique herbal formula has anti-inflammatory properties that further help with sustained immunity. It enhances the function of the white blood cells that fight infections. It also improves the body's response to respiratory infections and supports digestive health that is key to overall wellness. Packed with essential vitamins and anti-oxidants, it helps build your immune intelligence over the long term.
DOSAGE
1 to 2 Capsules twice a day or as directed by the physician
Ingredients
Amla, Papitaa, Giloy, Kali Mirch, Pippali, Sigru, Punarnava, Tulasi, Kalamegha, Haldi, Soybean, Ashwagandha, Noni
Product details
---
Immunity is the body's ability to defend itself against harmful pathogens and foreign substances that can cause disease or infection. It is a complex system that involves various cells, tissues, and organs working together to protect us from illness and maintain our overall health. A strong immune system is essential for staying healthy and fighting off infections and diseases. The importance of immunity cannot be overstated. Our bodies are constantly exposed to a range of pathogens, including viruses, bacteria, fungi, and parasites. Without a strong immune system, these pathogens can easily invade our bodies and cause infections that can lead to serious health problems. A weakened immune system can also lead to a variety of other health issues, including allergies, autoimmune disorders, and chronic infections.
There are many factors that can impact our immune system, including our diet, lifestyle, and environment. A healthy diet that is rich in fruits, vegetables, and other nutrient-dense foods can help to support the immune system, while a sedentary lifestyle, lack of sleep, and exposure to toxins and pollutants can weaken it. We can also provide you with a healthy solution. Presenting BIOAYURVEDA Bio Immunoboosters Capsule. It is an herbal dietary supplement & boosters for immune system that is made out of natural and organic ingredients like Sounth, Haldi, Soybean, Papita, Kali Mirch, and more that work together to boost the overall immunity of the body. It empowers the white blood cells and has anti-inflammatory properties as well. This makes it a perfect candidate to be included in your healthcare inventory!
BIOAYURVEDA Bio Immunoboosters Capsule is a herbal immune system booster that is made out of natural and organic ingredients like Sounth, Haldi, Soybean, Papita, Kali Mirch, and more that work in tandem to improve the overall immunity of your body. It has anti-inflammatory properties that empower the functioning of white blood cells. These natural immune boosters improve the body's response to infections. More so, it has antioxidant properties as well.
Benefits
Increases Overall Immunity
Bio Immunoboosters Capsule's main function is to greatly increase the overall immunity of your body to a large extent.
Empowers White Blood Cells
In order to increase protection against infections, it helps with the empowerment of white blood cells.
Loaded with Anti-Inflammatory Properties
This capsule is packed with vitamins, and anti-inflammatory and antioxidant properties that further increase the immune response of your body.
INGREDIENTS
Sounth
Sounth, or dried Ginger, is an ingredient widely used to cure the common cold and cough. This highly organic substance is used to reduce inflammation, lower blood sugar levels, lessen headaches, decrease overall pain, and provide resistance from the common cold and cough. It also has antimicrobial and anticancer properties.
Haldi
Turmeric or Haldi is a spice that is very common in Indian cuisine. Its main constituent is Curcumin. Turmeric is used in Ayurvedic methodologies. It is traditionally used to treat related to the skin, upper respiratory tract, joints, and digestive system.
Papita
Papita, or Papaya, is a sweet fruit that originated in the Central Americas. It is commonly consumed as a sweet and juicy fruit. As an ingredient, it improves skin texture and gives it a radiating shine. Apart from that, it nourishes and moisturizes the skin.


BIOAYURVEDA is a visionary holistic luxury brand in health and wellness offering completely natural and organic products.
Manufactured By:
Arganshe Private Limited
Address:
11/2, BADARPUR BORDER, Faridabad, Haryana, 121003