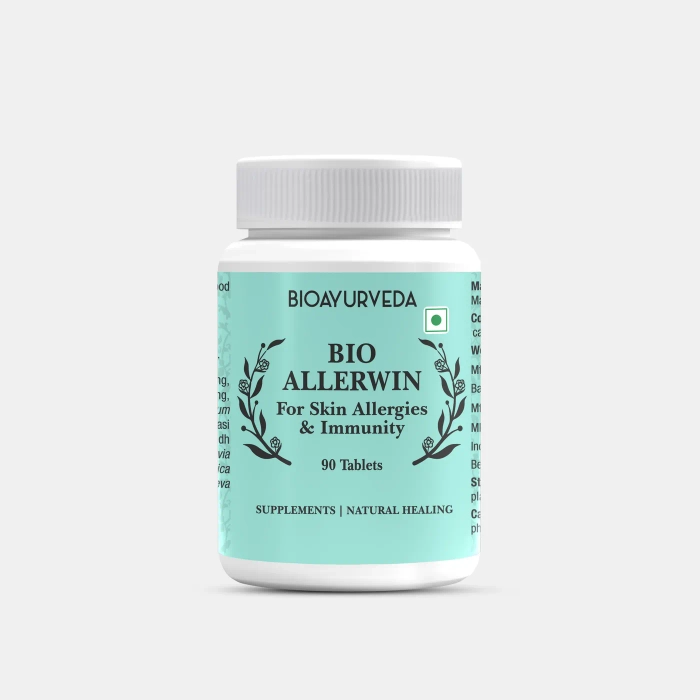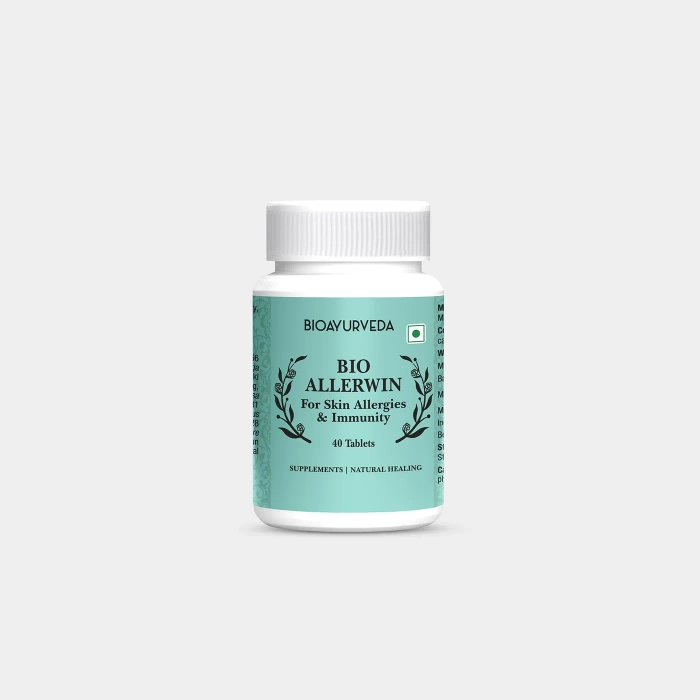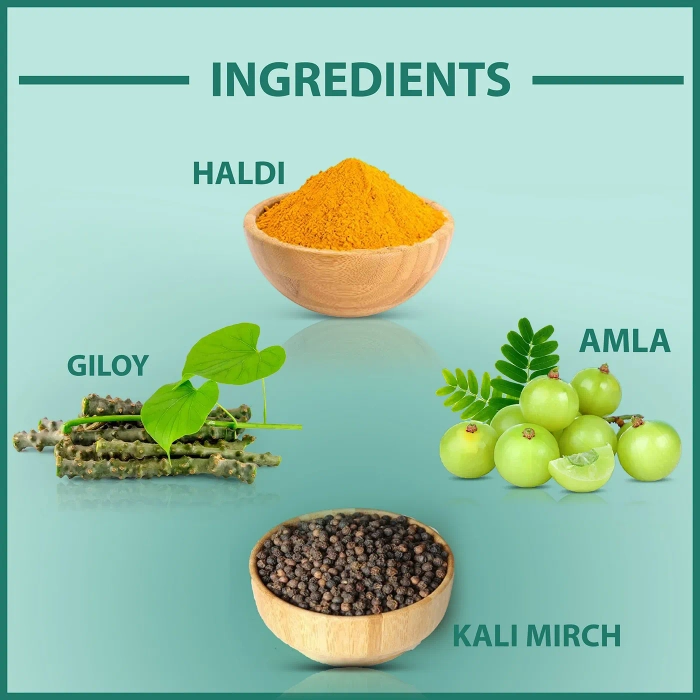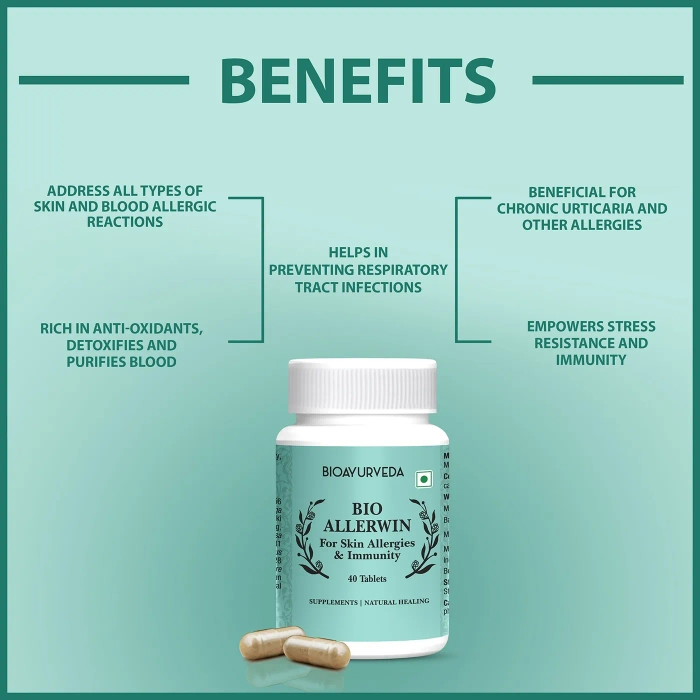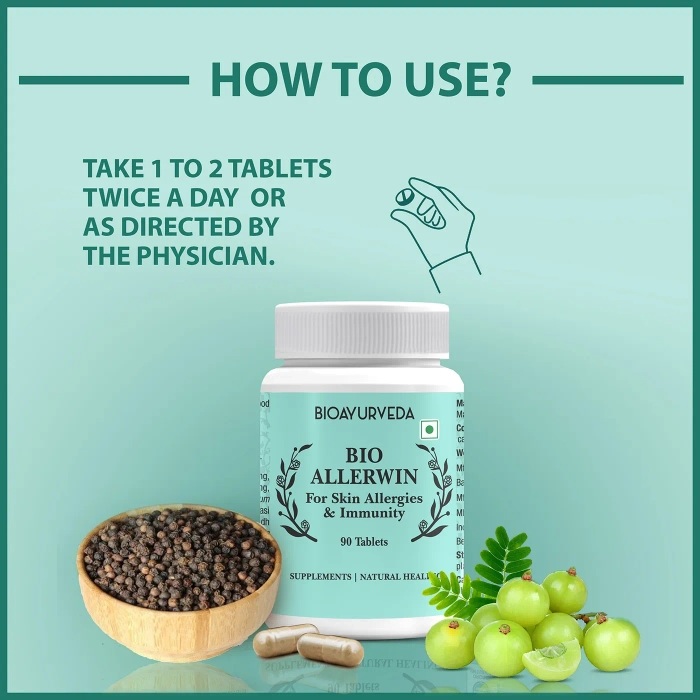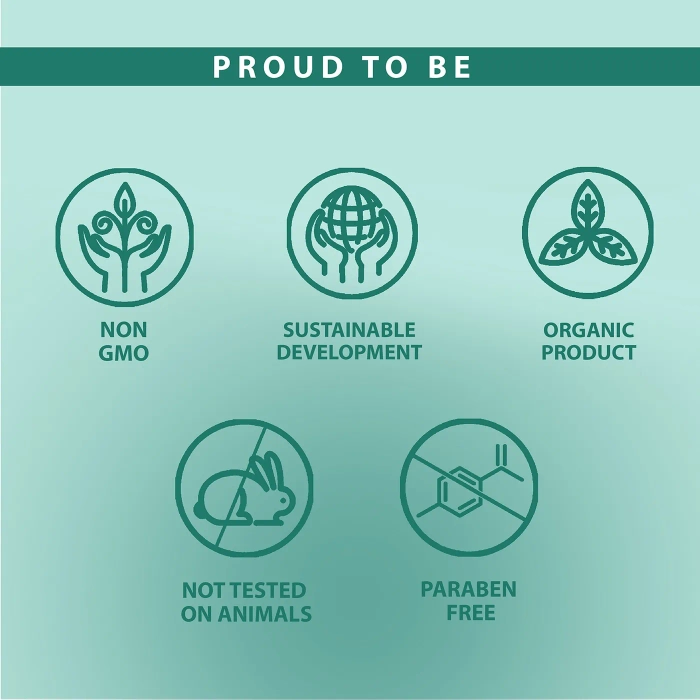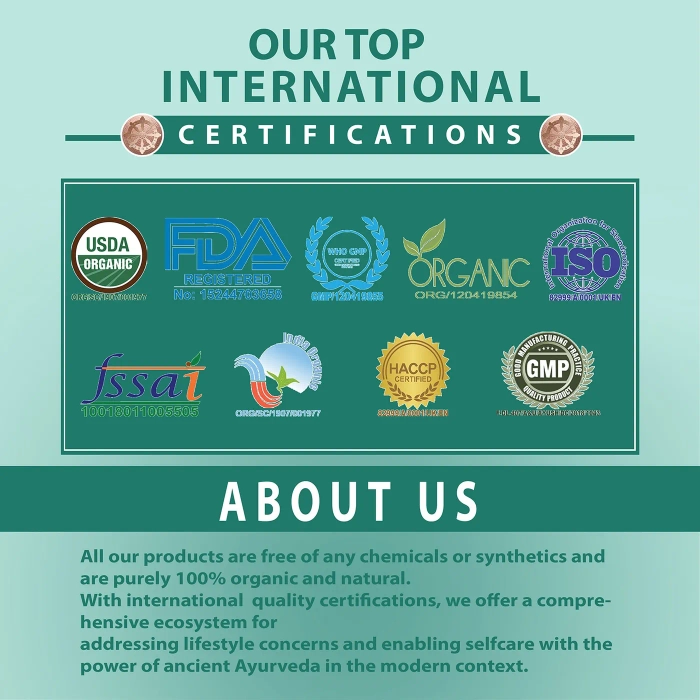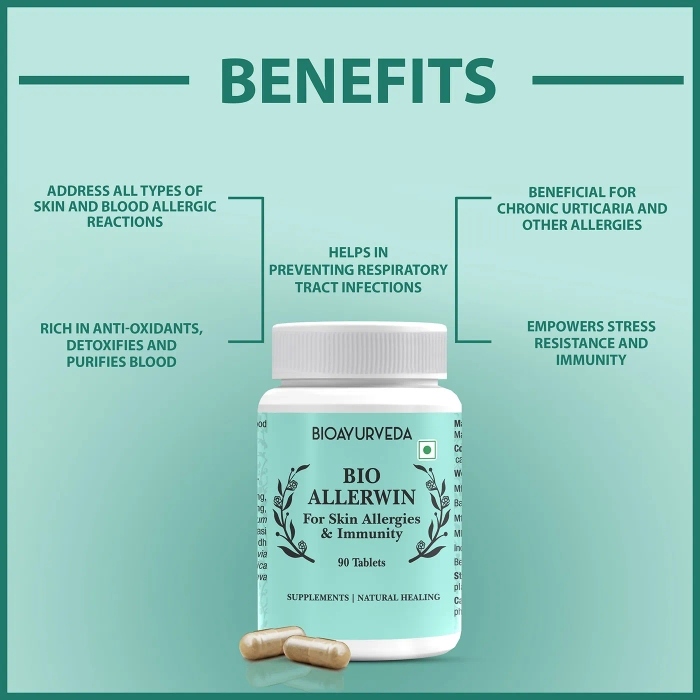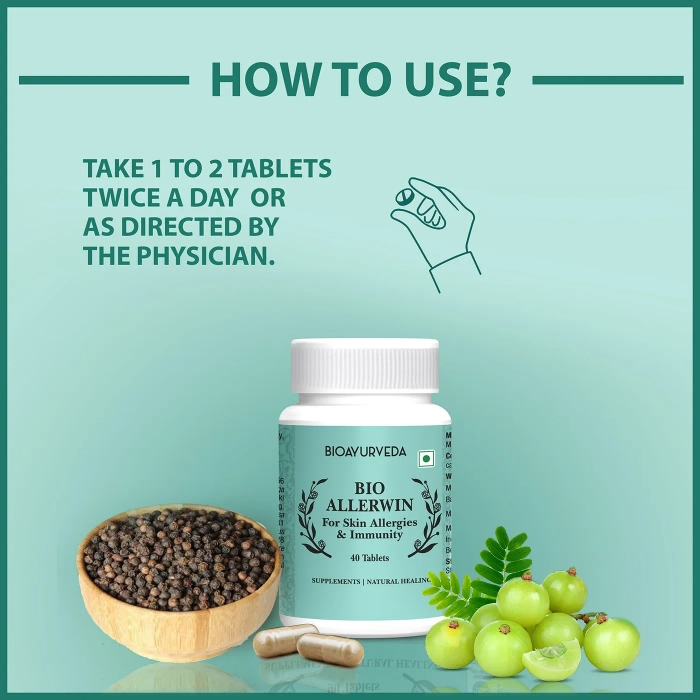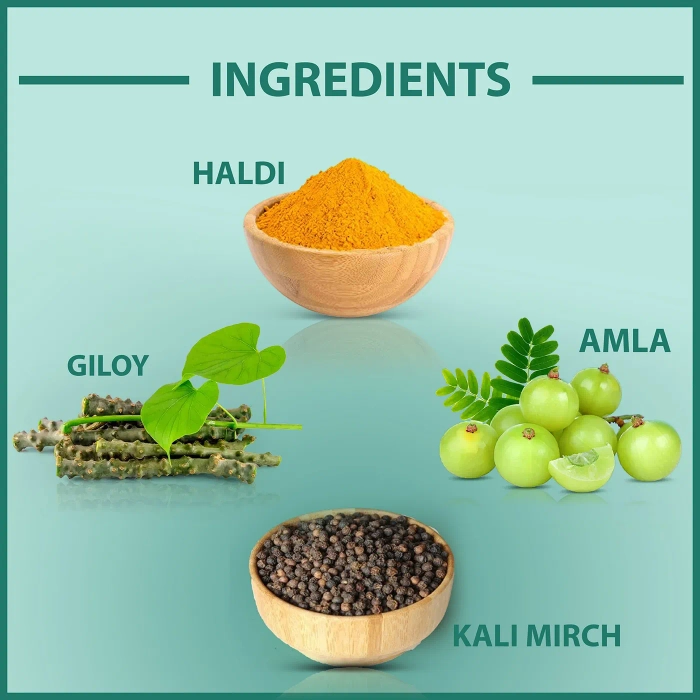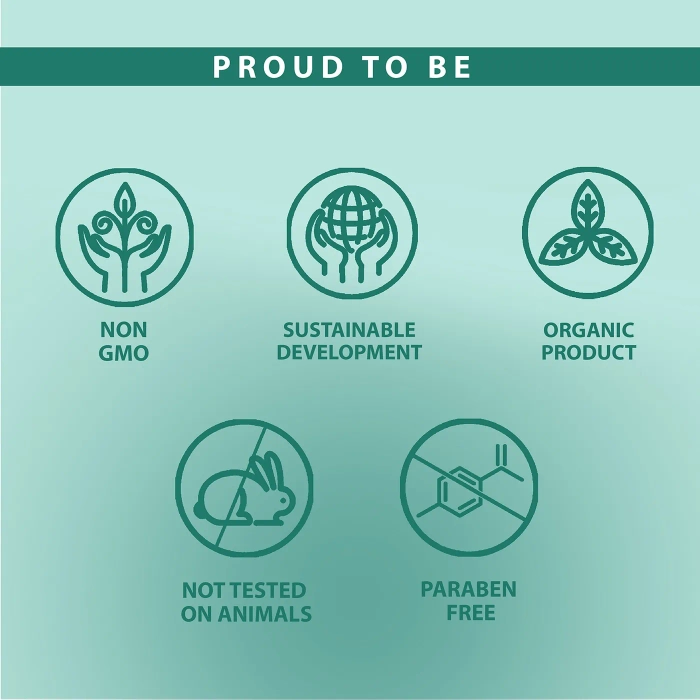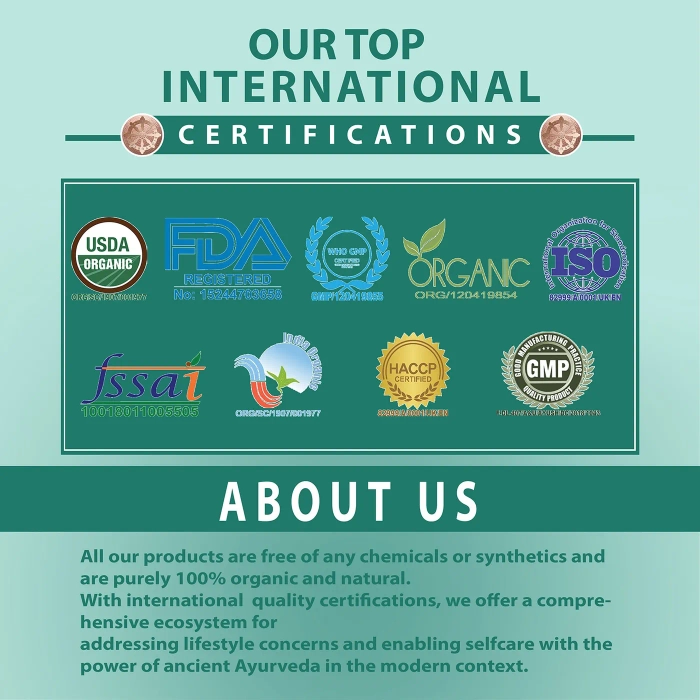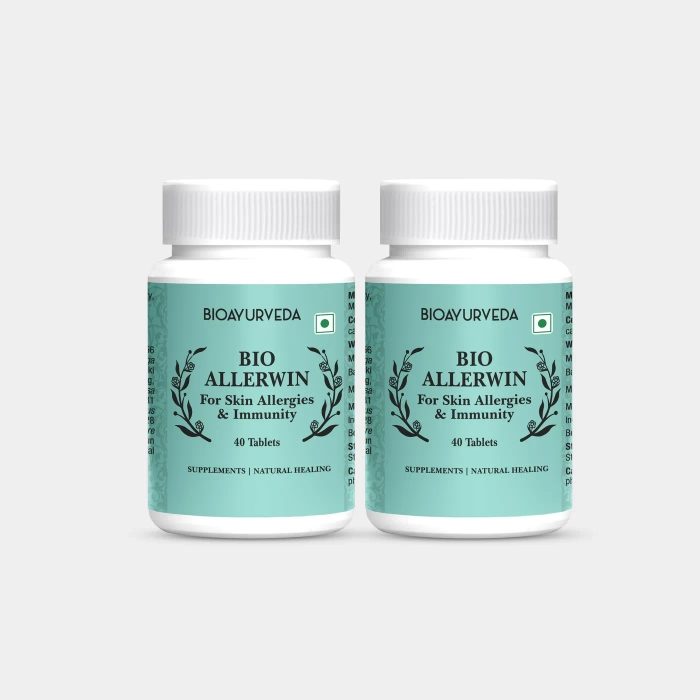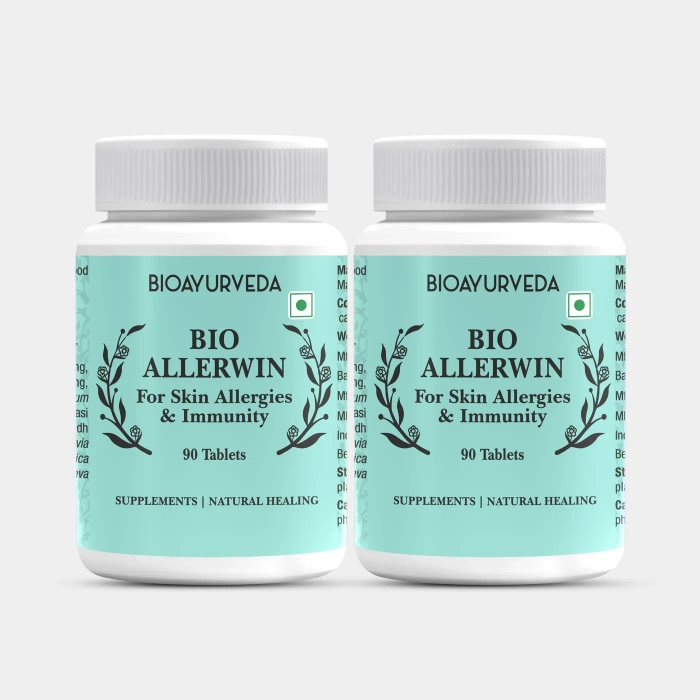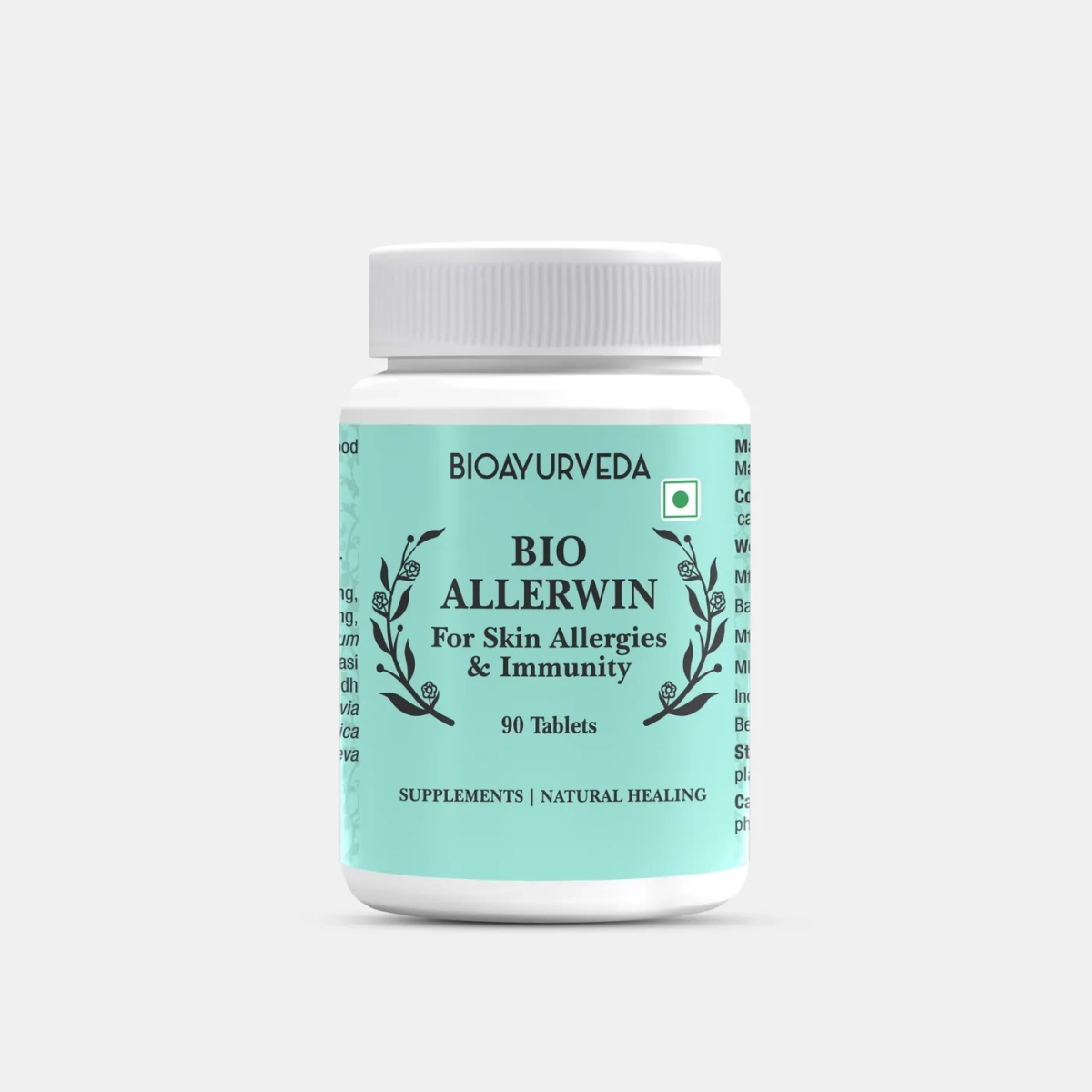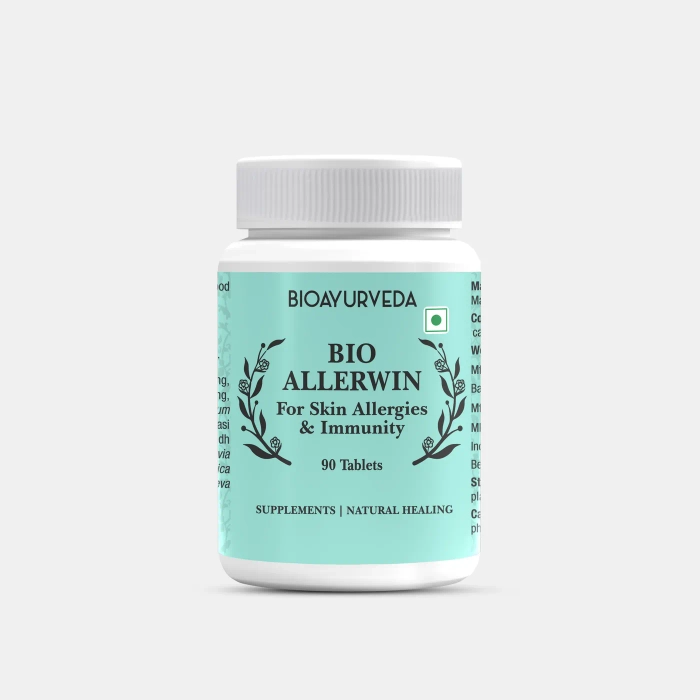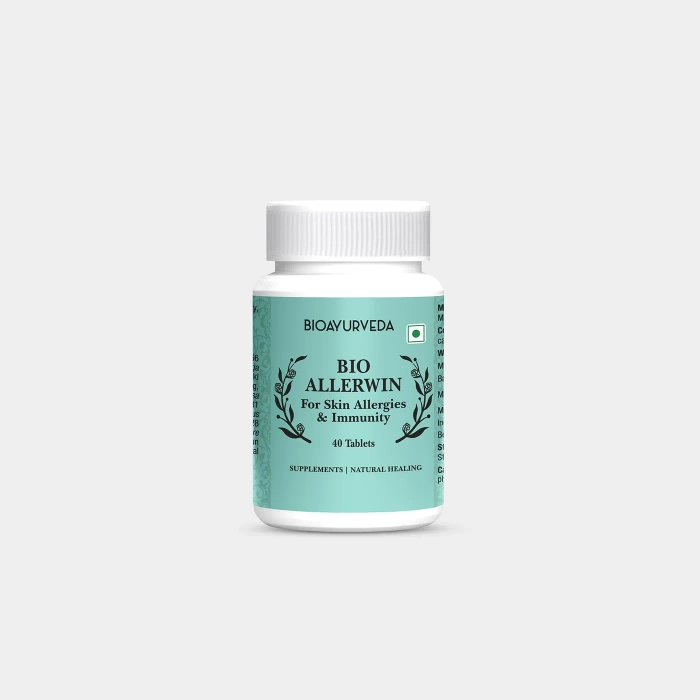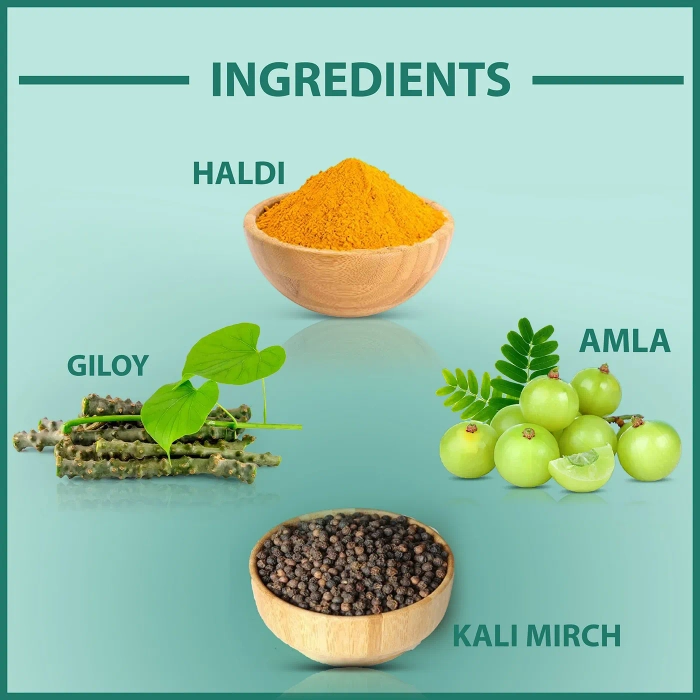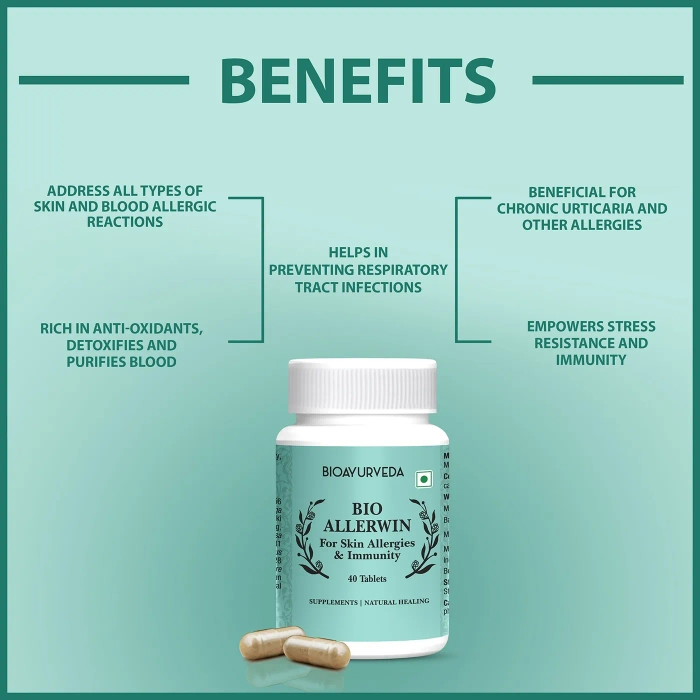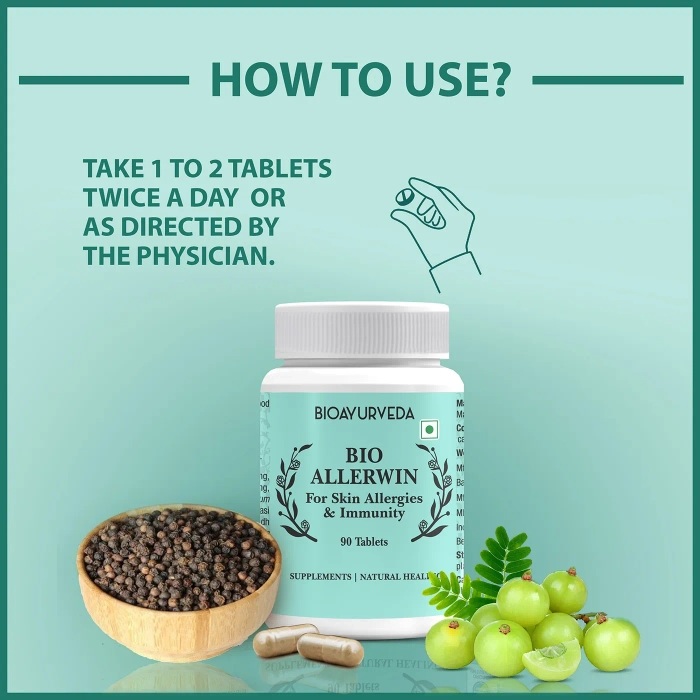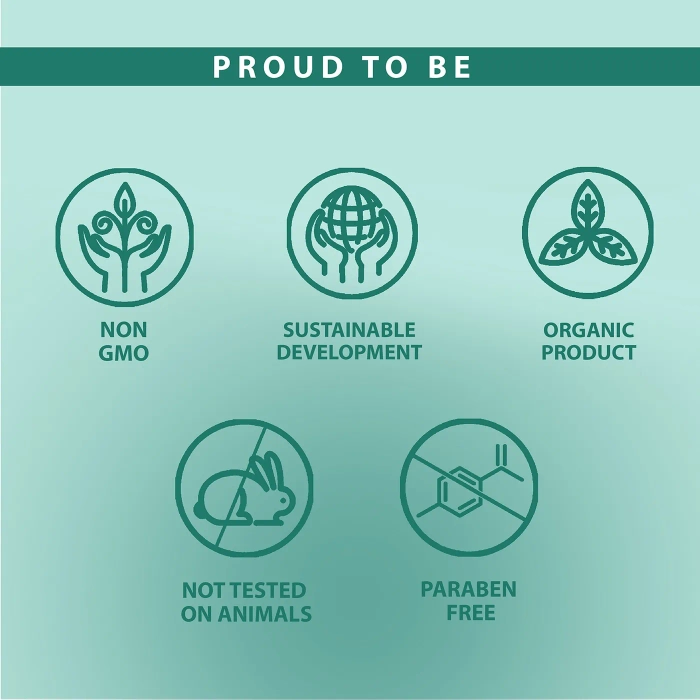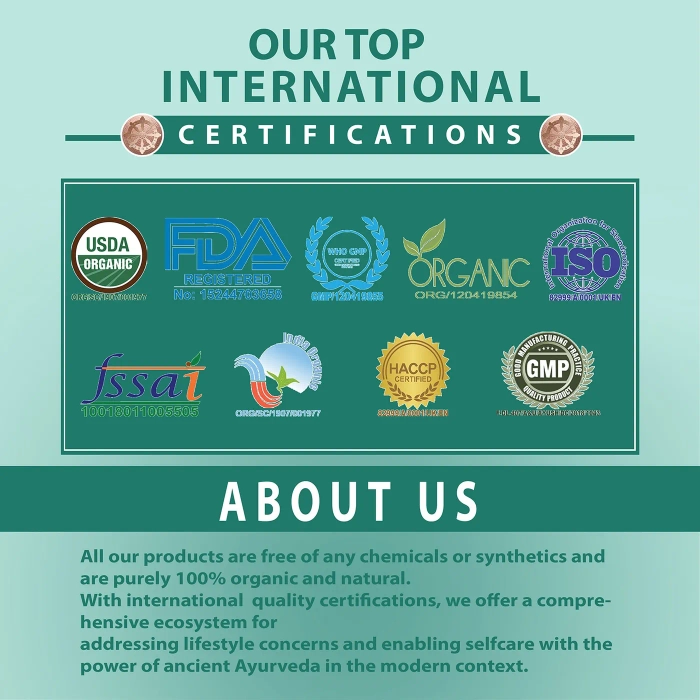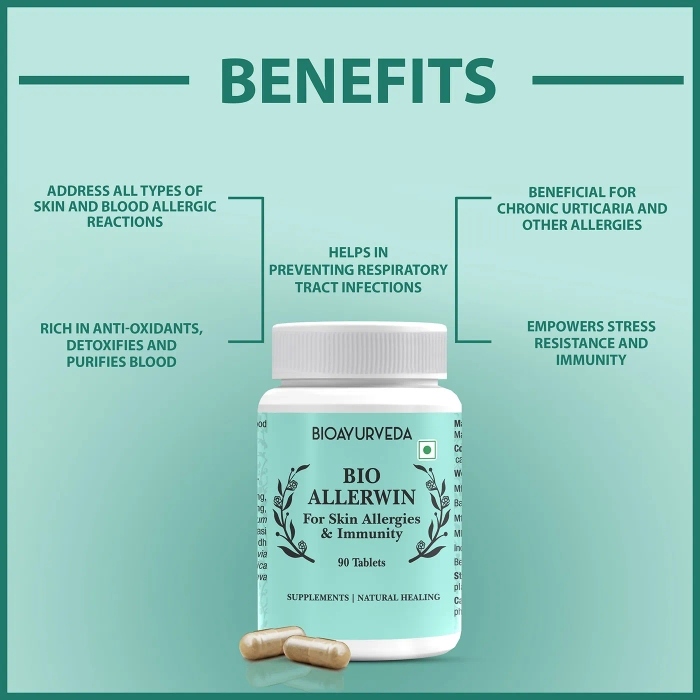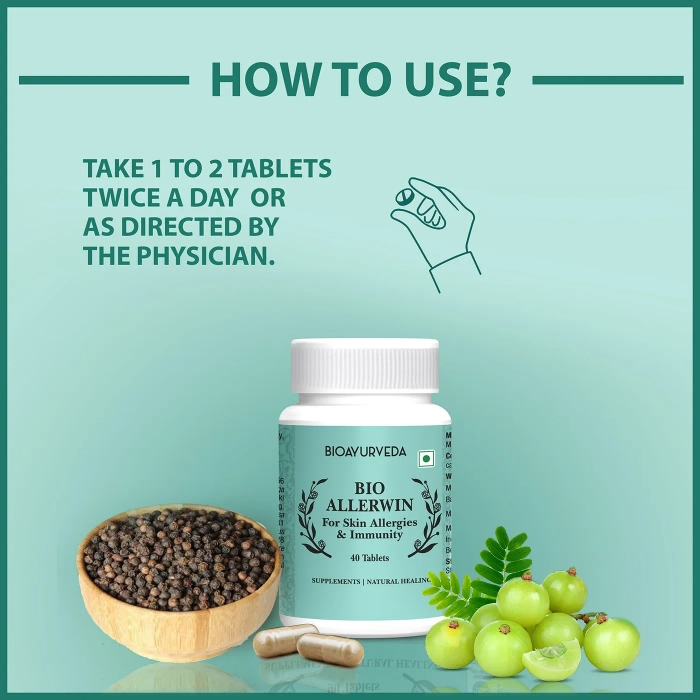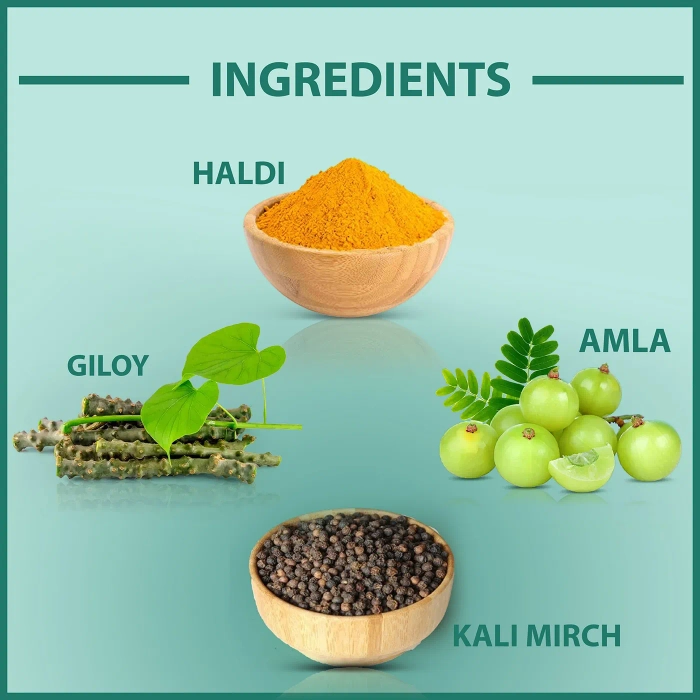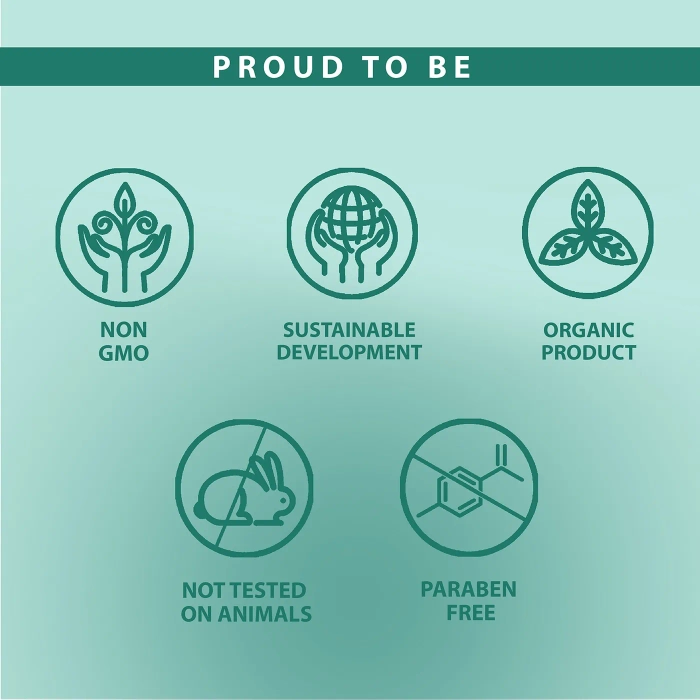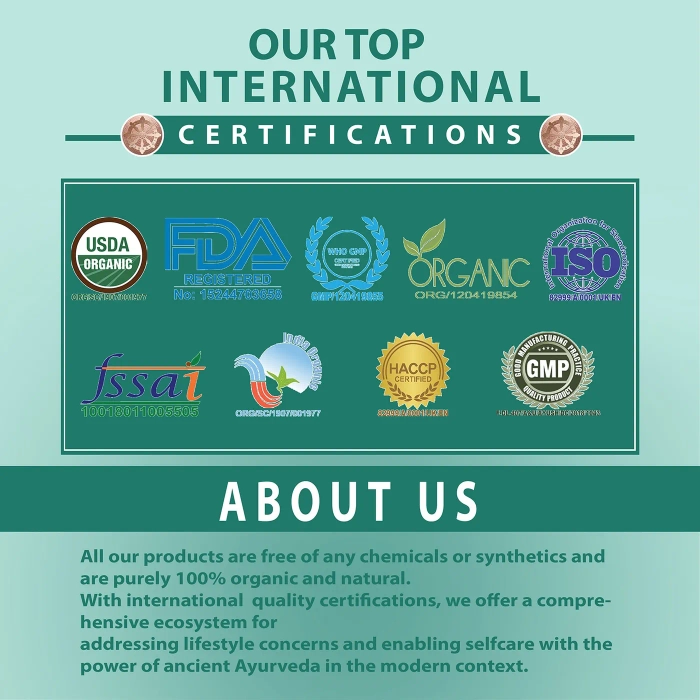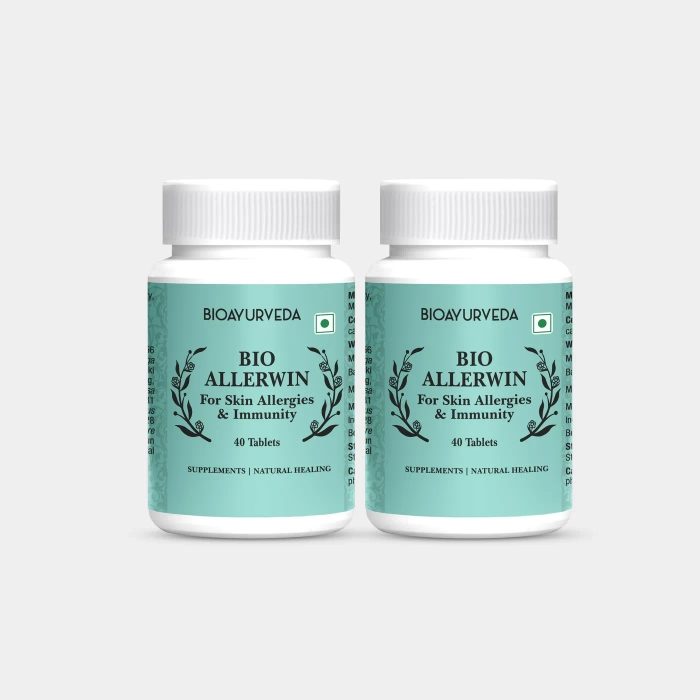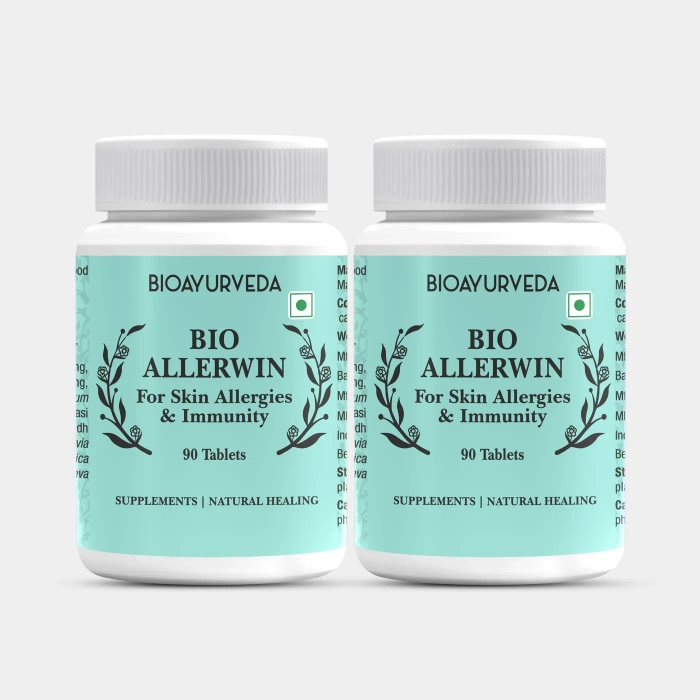 BIO ALLERWIN TABLET
Description
BIO ALLERWIN Tablet is a unique combination of organic herbs and natural nutrient sources that is formulated to address all types of skin and blood allergic reactions. It is beneficial for chronic urticaria and other allergies. It detoxifies and purifies blood. Rich in anti-oxidants, it empowers stress resistance and immunity. It helps in preventing respiratory tract infections and alleviates inflammation.
DOSAGE
1 to 2 Tablets twice a day or as directed by the physician.
Ingredients
Haldi, Amla, Sariva, Neem, Nagakesar, Sounth, Kutki, Kantakari, Usira, Giloy, Haritaki, Vibhitaki, Karanj, Kali Mirch, Pippali, Talishpatra, Manjistha
Product details
---
Skin allergies are a common condition that many people experience. When someone has a skin allergy, it means that their skin reacts negatively to certain substances called allergens. These allergens can vary and may include things like certain foods, pollen, pet dander, or even certain chemicals found in household products. When a person with a skin allergy comes into contact with an allergen, their immune system reacts by releasing chemicals that cause inflammation and irritation of the skin. The symptoms of a skin allergy can vary from person to person, but common signs include redness, itching, swelling, and the appearance of a rash. The rash may take different forms, such as hives, eczema, or contact dermatitis. It's important to note that skin allergies are not contagious, meaning you can't catch them from someone else. To manage skin allergies, it's crucial to identify and avoid the specific allergens that trigger the reactions.
This may involve making changes in your environment, such as using Ayurvedic products that can help you deal with the same. Luckily for you, we present to you our BIOAYURVEDA Bio Allerwin Tablet. It is an Ayurvedic dietary supplement that is made to counter allergic reactions on your skin. The best thing about this product is that it is suitable for all ages, making it the perfect product to be included in your healthcare inventory!
Benefits
Addresses Skin & Blood Allergic Reactions
The main function of this tablet is to counter allergic reactions in your body and it does so incredibly well.
Detoxifies Blood
In order to counter skin allergies in an effective way, it also helps with detoxification and purification of blood.
Prevents Inflammation
As an added benefit, it prevents inflammation and increases stress resistance. Moreover, it is rich in antioxidants and enhances the immunity as well.
INGREDIENTS
Amla
Amla, or Indian Gooseberry, are berries that are grown on a tree that goes by the same name. They've been in use for hundreds of years and are immensely rich in Vitamin C, even more than oranges. They help ease digestion, increase immunity, support the health of your eyes, and control diabetes.
Giloy
Giloy is a remedial herb that is widely used in Ayurvedic practices. It is known to be highly efficient in increasing immunity. It may also reduce high blood sugar levels and high cholesterol levels.
Haldi
Turmeric or Haldi is a spice that is very common in Indian cuisine. Its main constituent is Curcumin. Turmeric is used in Ayurvedic methodologies. It is traditionally used to treat related to the skin, upper respiratory tract, joints, and digestive system.


BIOAYURVEDA is a visionary holistic luxury brand in health and wellness offering completely natural and organic products.
Manufactured By:
Arganshe Private Limited
Address:
11/2, BADARPUR BORDER, Faridabad, Haryana, 121003