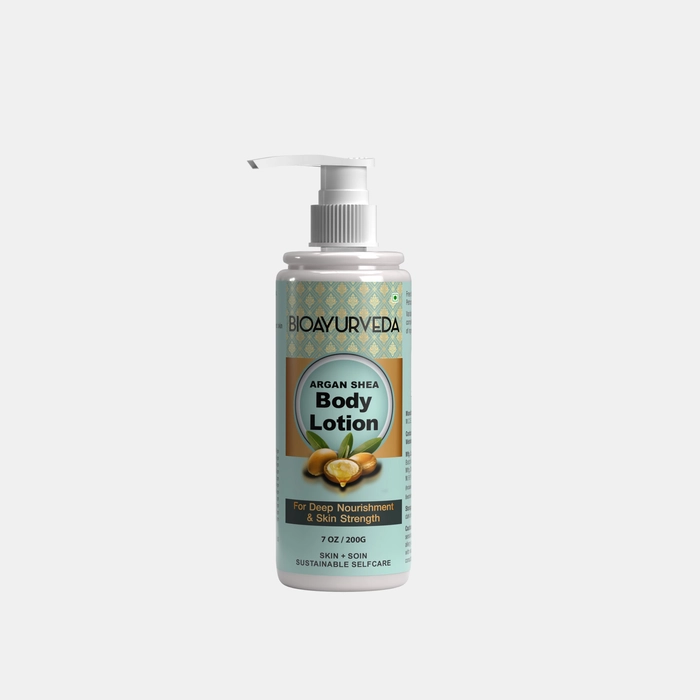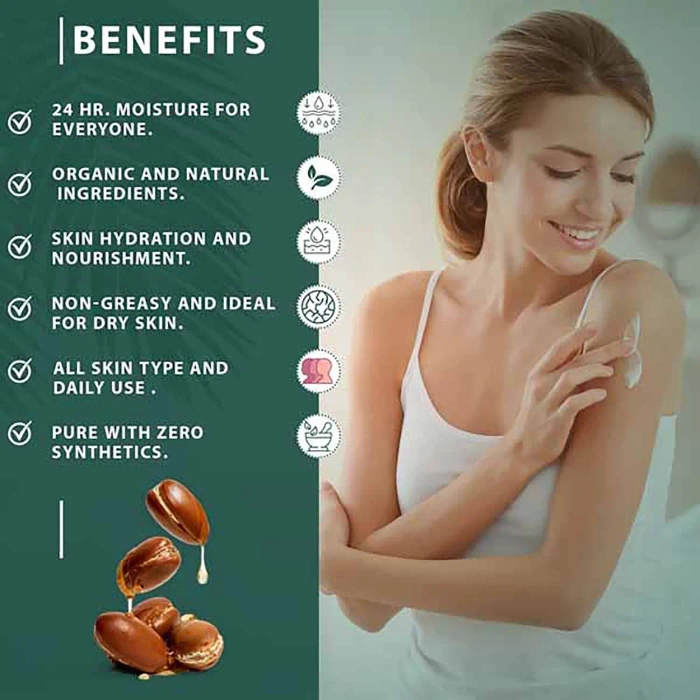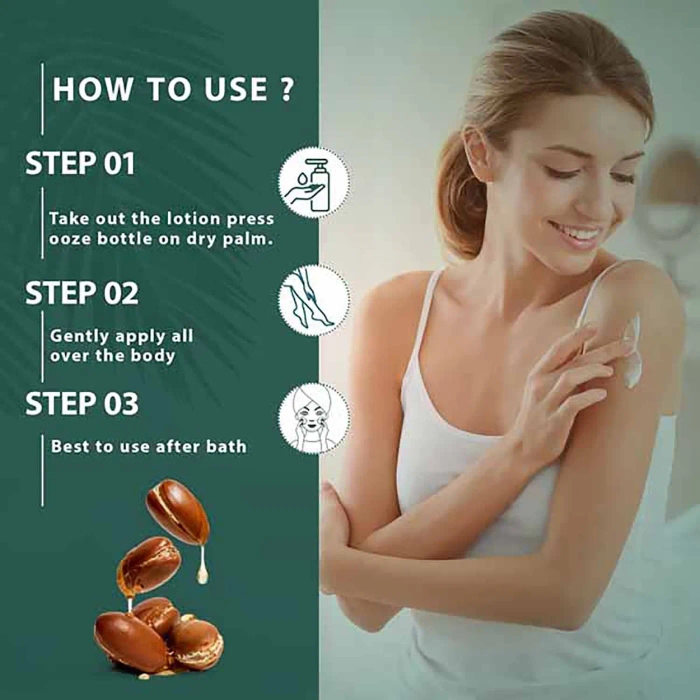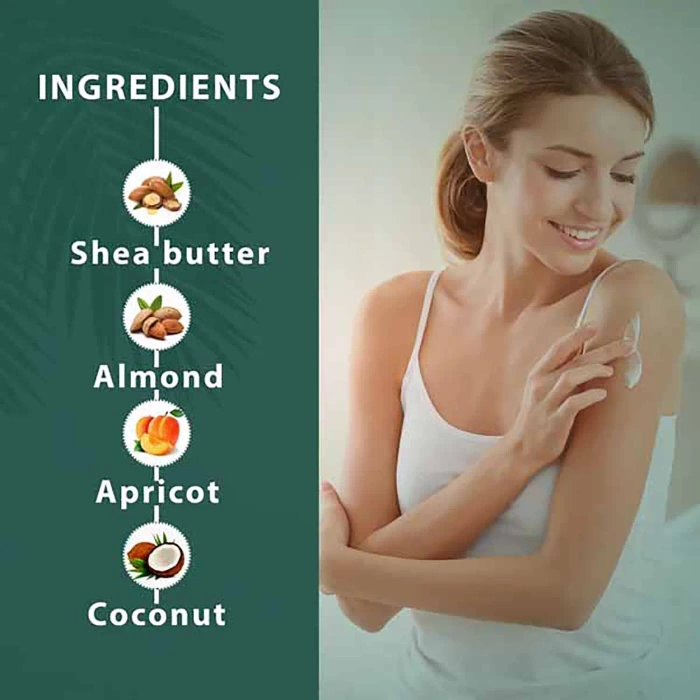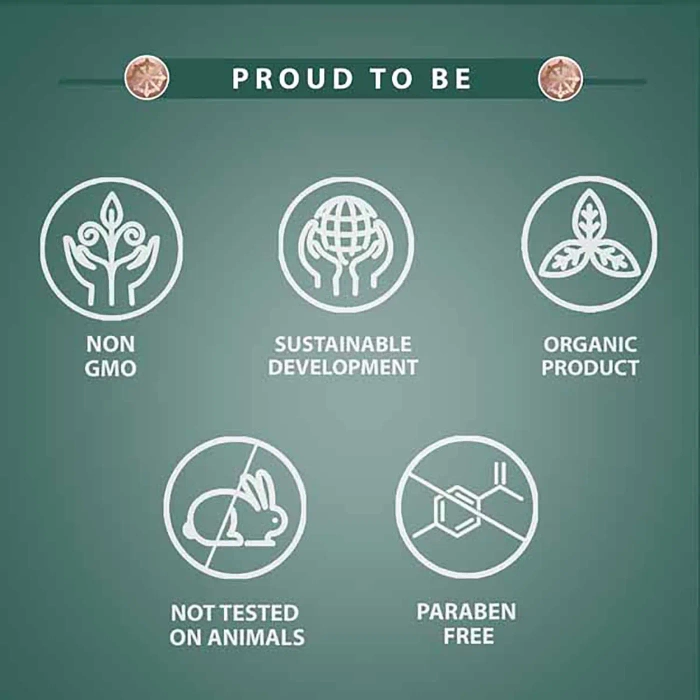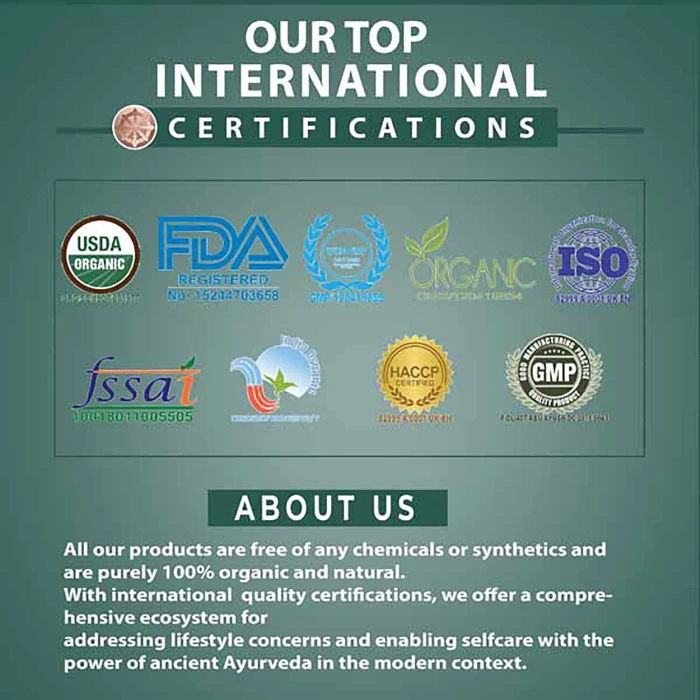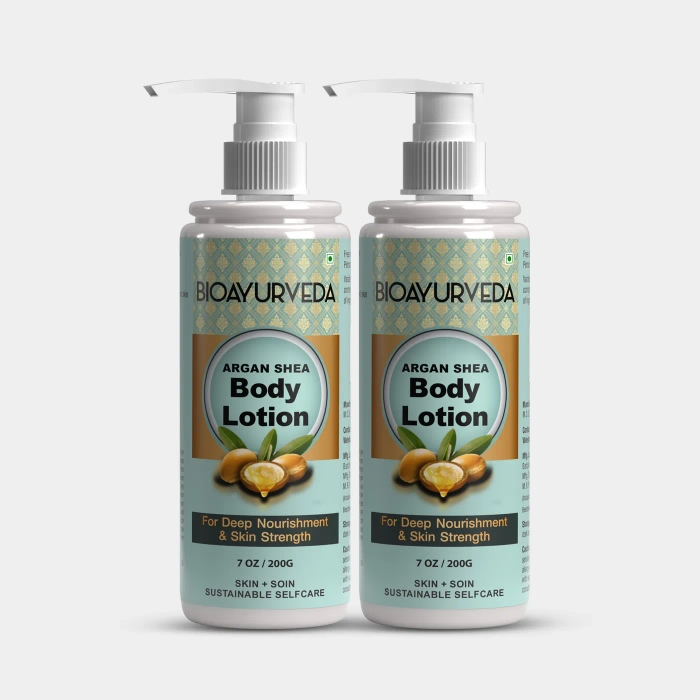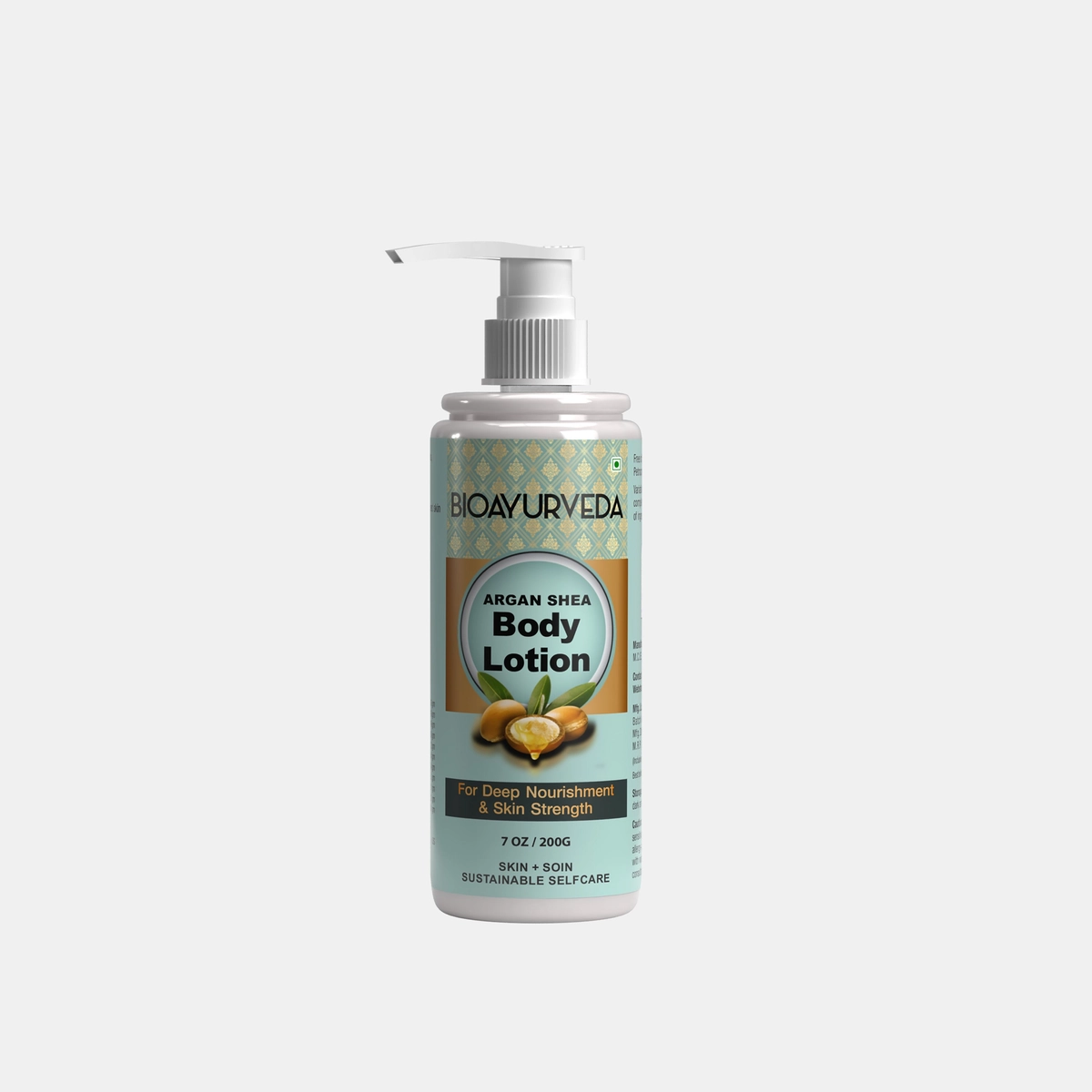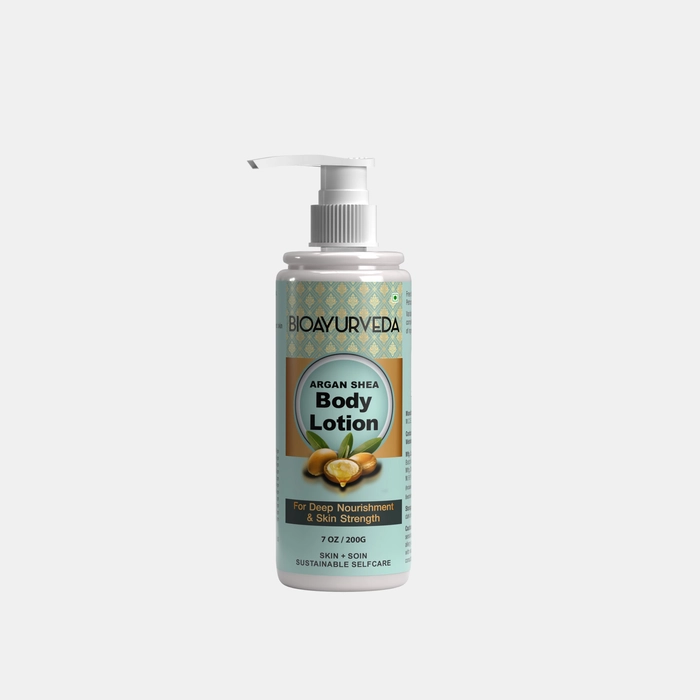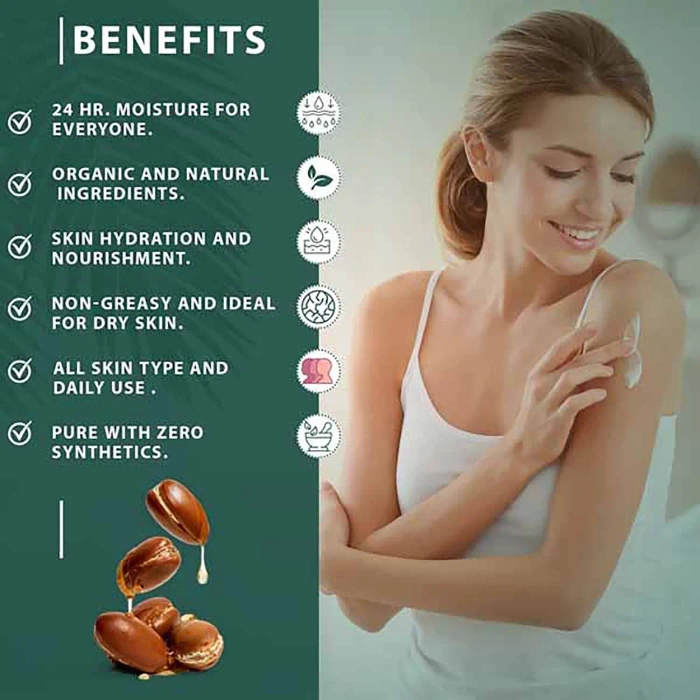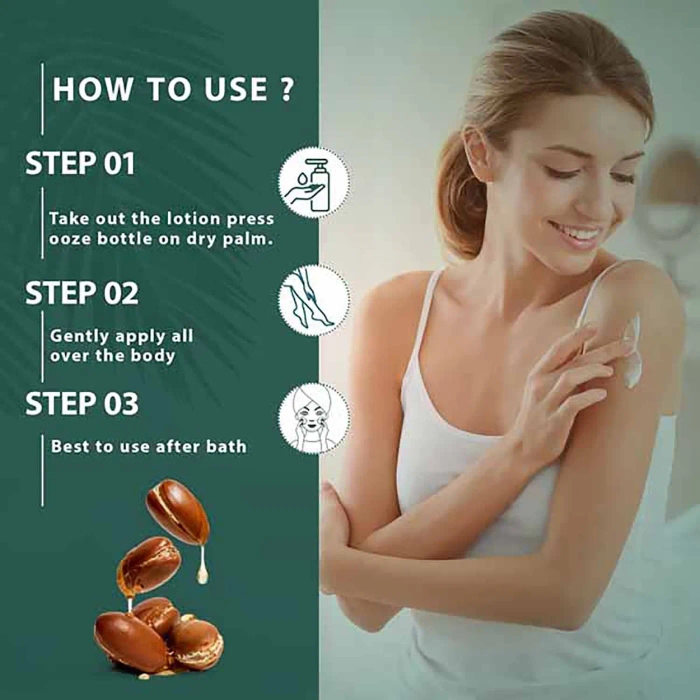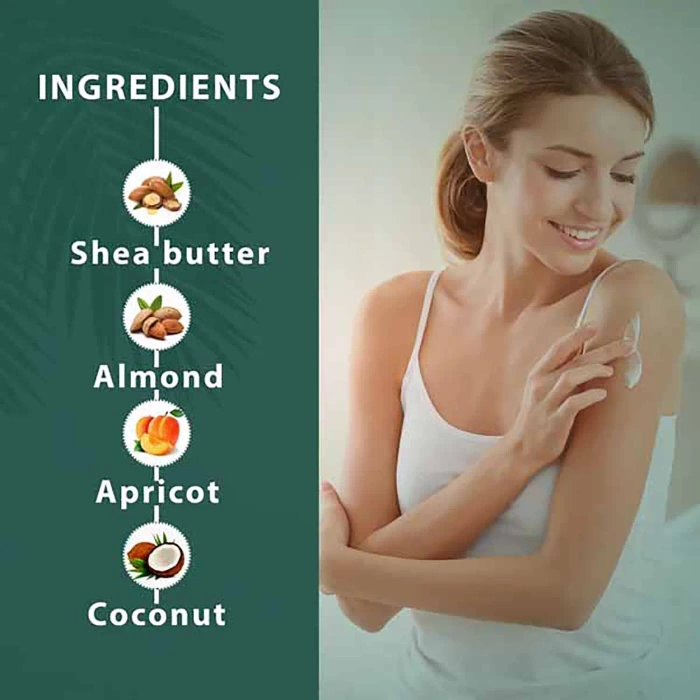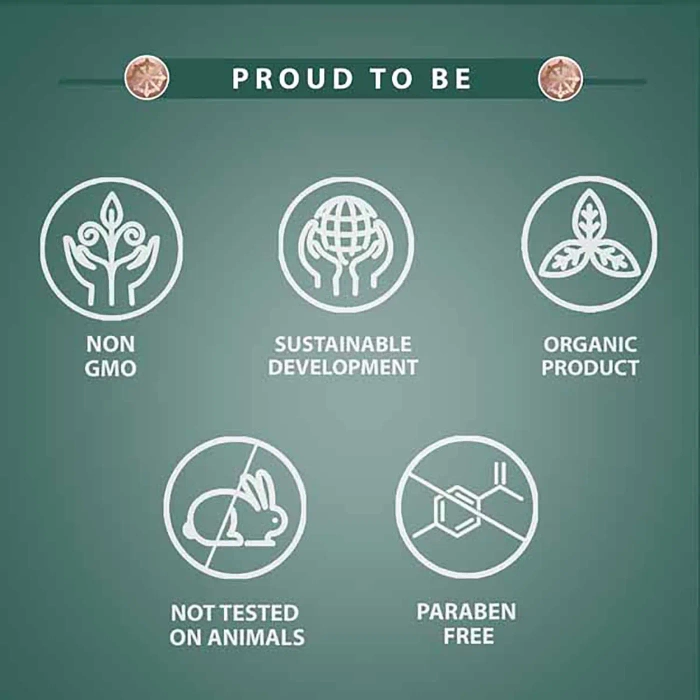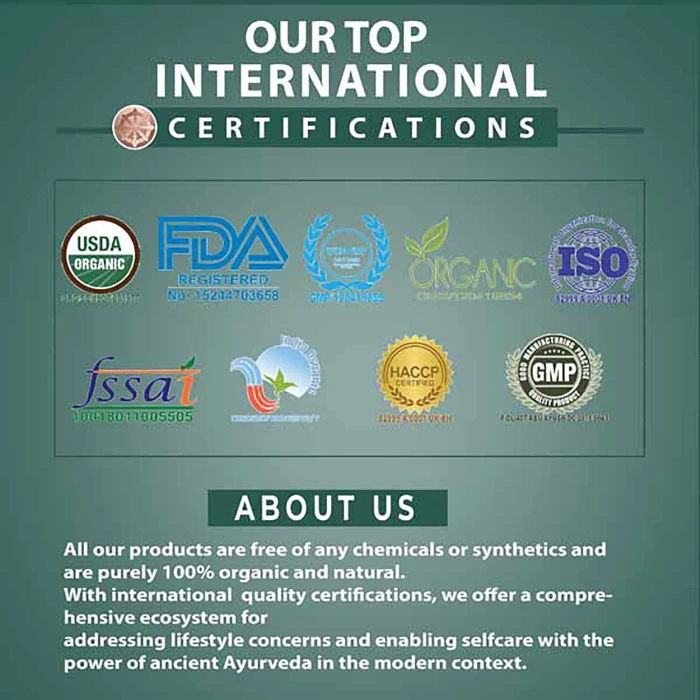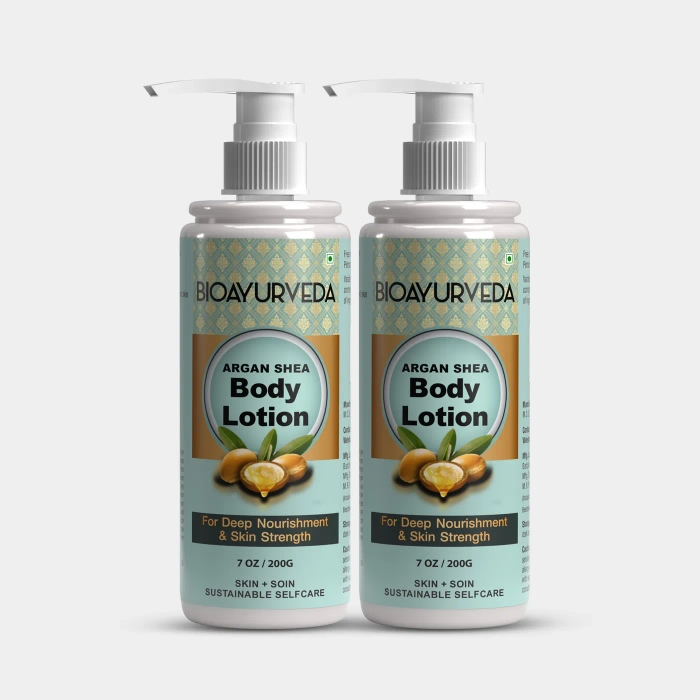 ARGAN SHEA BODY LOTION
Description
ARGAN SHEA BODY LOTION is a unique blend of organic herbs, along with vital minerals and essential & natural oils that is formulated for intense nourishment that boosts skin resilience and vitality. As it soothes and smoothens, it enables collagen production and tissue regeneration, enhancing luminosity and vibrance. It relaxes and eases stress.
HOW TO APPLY
Apply a dollop on cleansed skin and gently massage.
Ingredients
Kumari, Gajar, Genda, Grapeseed, Gulab, Neem, Jardalu, Nariyal Oil, Badam Oil, Lavender Oil, Gandhapura Oil
Product details
---
First of all, if you're not using body lotion, you're missing out on some major benefits. Not only does lotion help keep your skin hydrated and moisturized, but it can also help prevent signs of aging, soothe dryness and irritation, and even make your skin look and feel smoother and softer. Your skin is your body's largest organ, and it's exposed to all kinds of environmental stressors every day. From harsh soaps to dry weather to pollution, your skin takes a lot of abuse. And if you're not taking care of it, it can start to show. That's where body lotion comes in. By applying lotion regularly, you're helping to lock in moisture and create a barrier between your skin and the outside world. This can help prevent dryness and irritation, and even soothe existing issues. Plus, some lotions contain ingredients like antioxidants and vitamins that can help protect your skin from free radical damage and other environmental stressors. Also, using body lotion just feels good.
There's something about the silky smooth texture and subtle scent that can make you feel like you're treating yourself to a spa day, even if you're just slathering it on before bed. So, worry not! We have BIOAYURVEDA Argan Shea Body Lotion to provide you with the best nourishing experience. It is made out of natural and pure ingredients that help you boost collagen production and makes your skin smooth. It is a worthy item to be in your skincare collection!
BIOAYURVEDA Argan Shea Body Lotion is an organic body lotion that contains natural and pure ingredients like Almond, Apricot, Coconut, and Shea Butter that work together to provide overall nourishment and boost the resilience of your skin. It makes your skin smooth and boosts collagen production. It enhances tissue regeneration and increases the luminosity of your skin.
Benefits
Ingredients


BIOAYURVEDA is a visionary holistic luxury brand in health and wellness offering completely natural and organic products.
Manufactured By:
Arganshe Private Limited
Address:
11/2, BADARPUR BORDER, Faridabad, Haryana, 121003