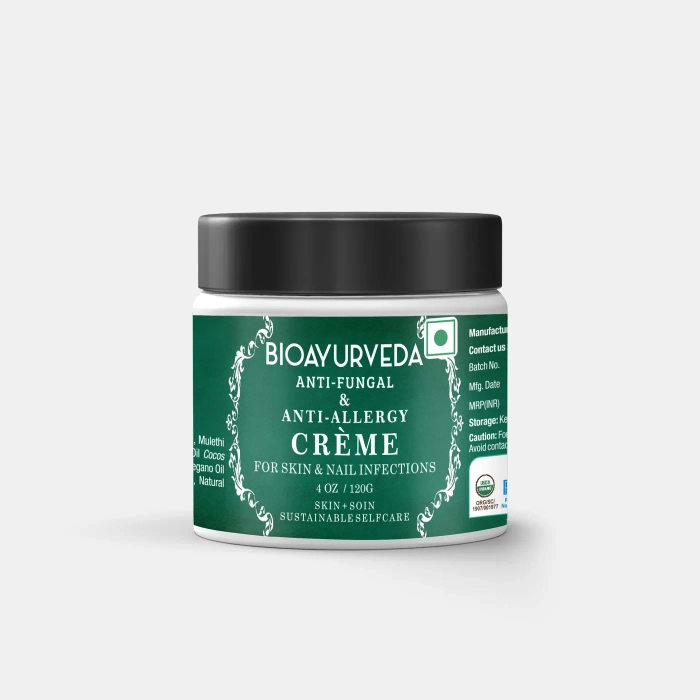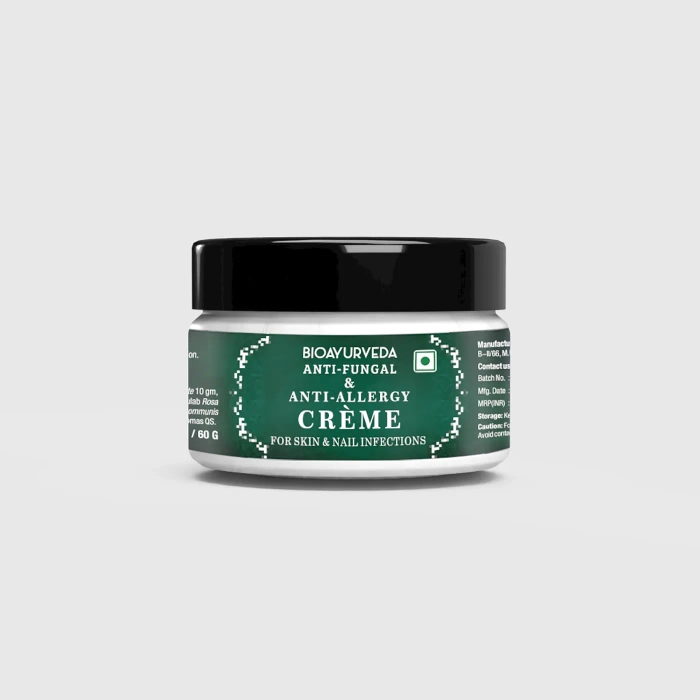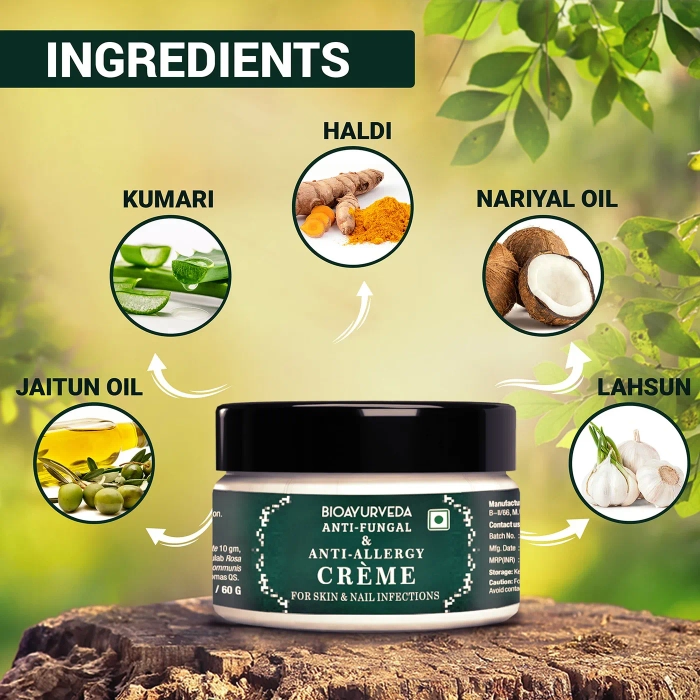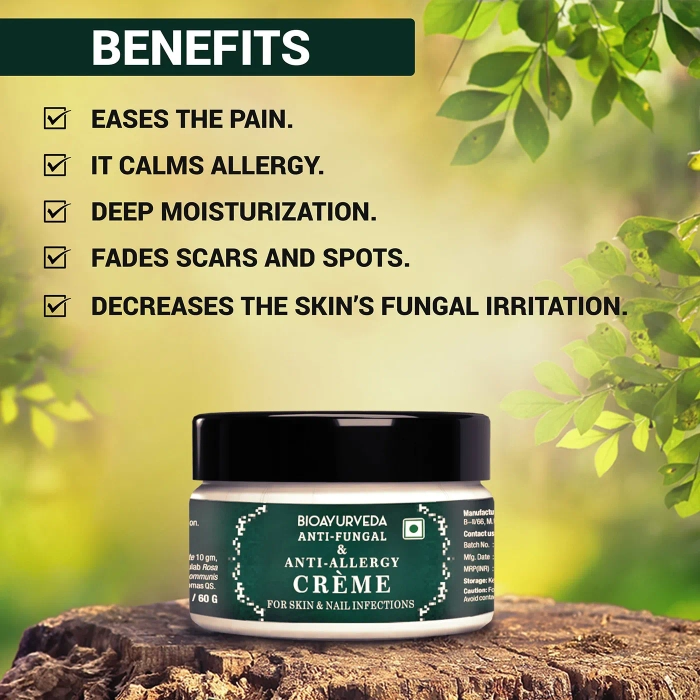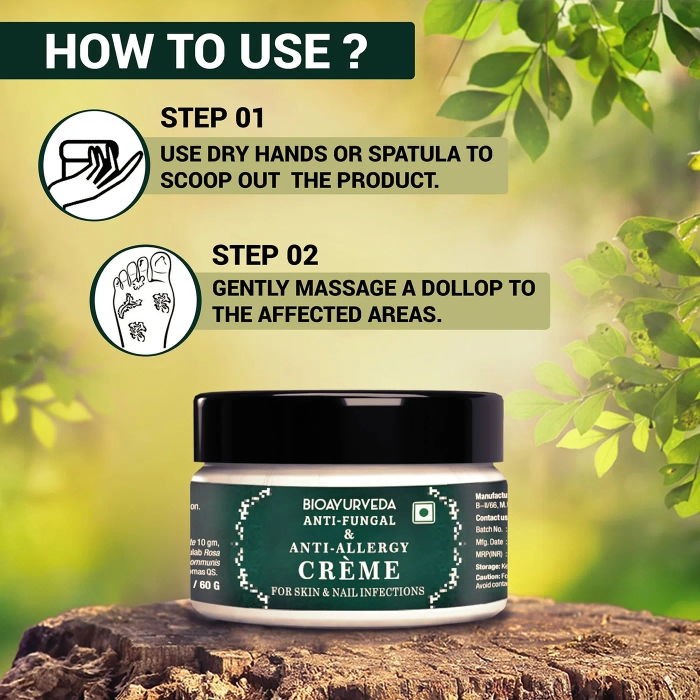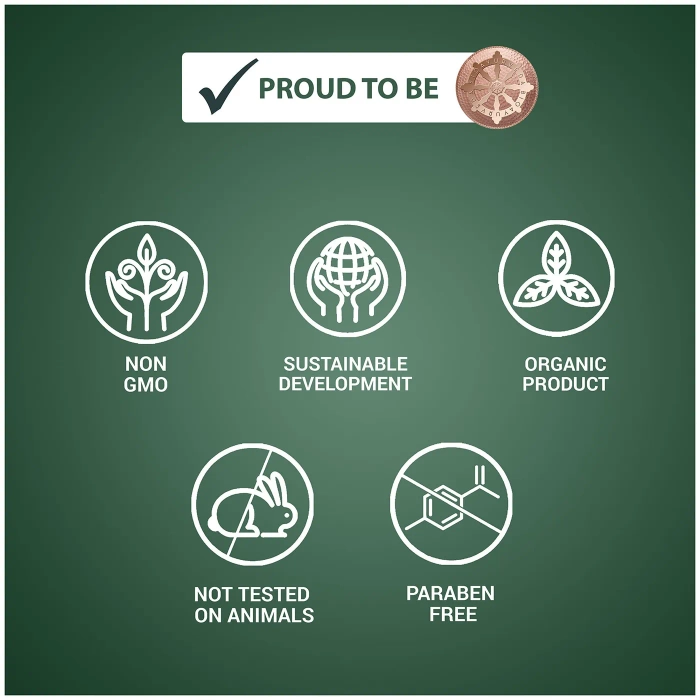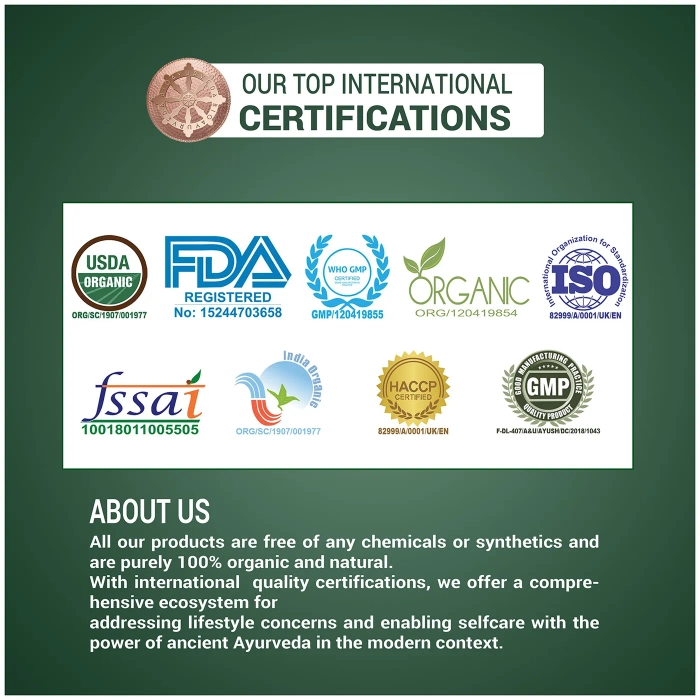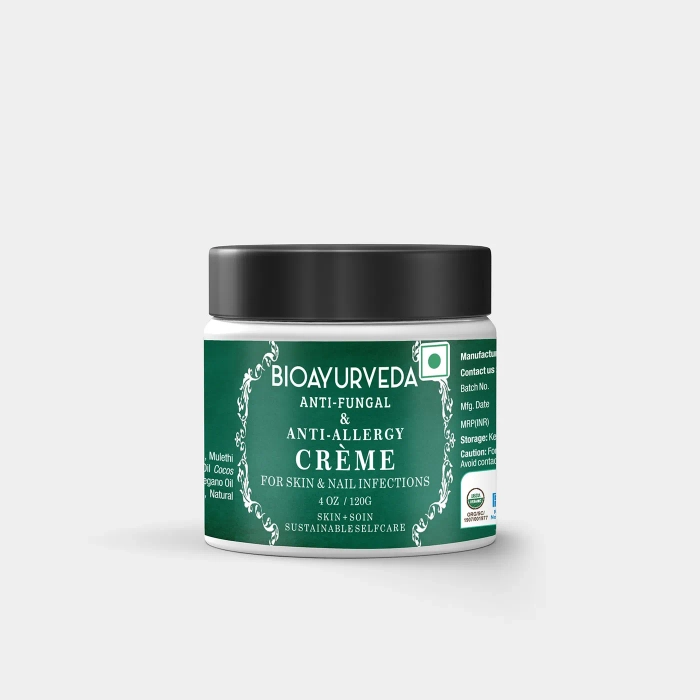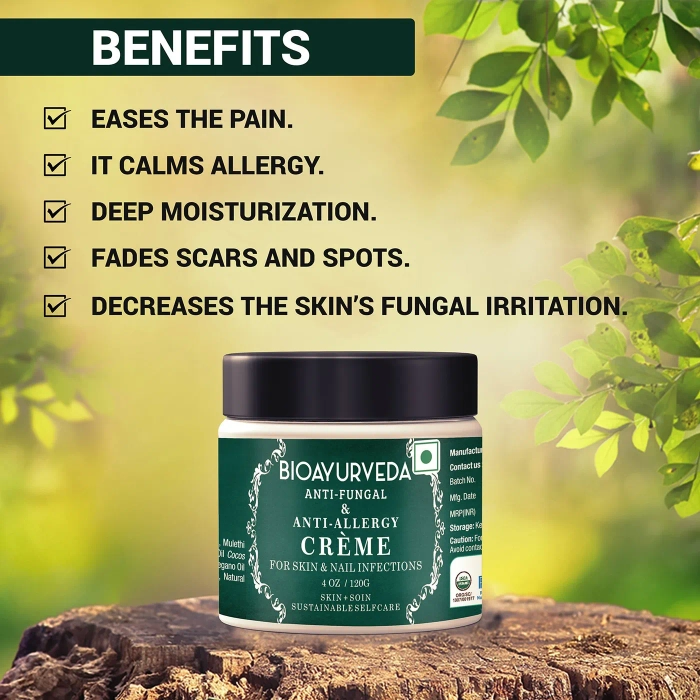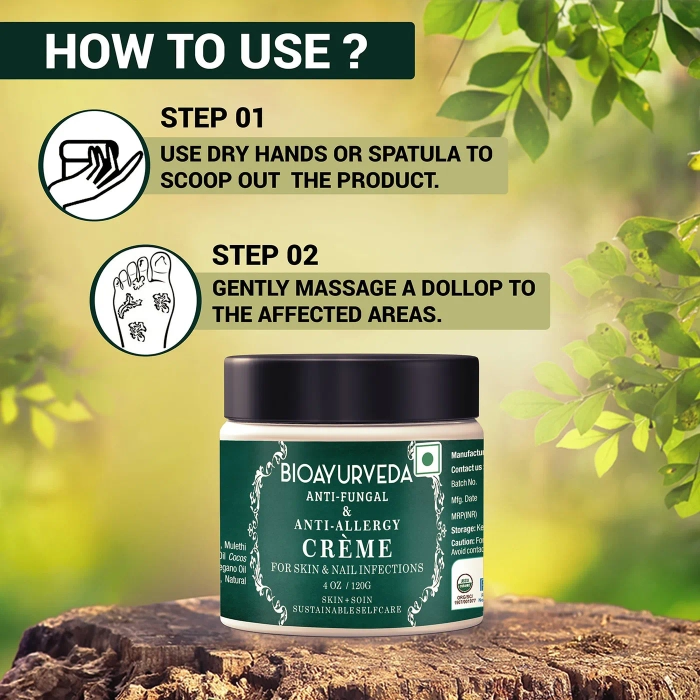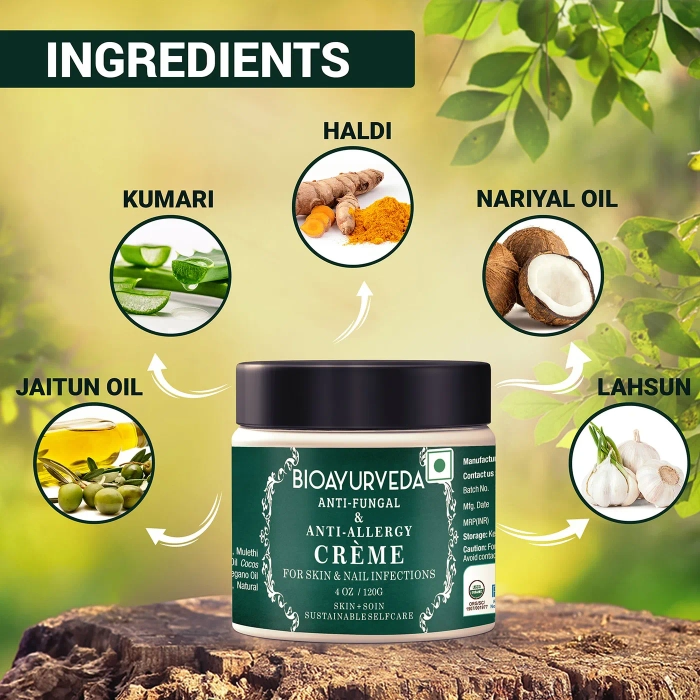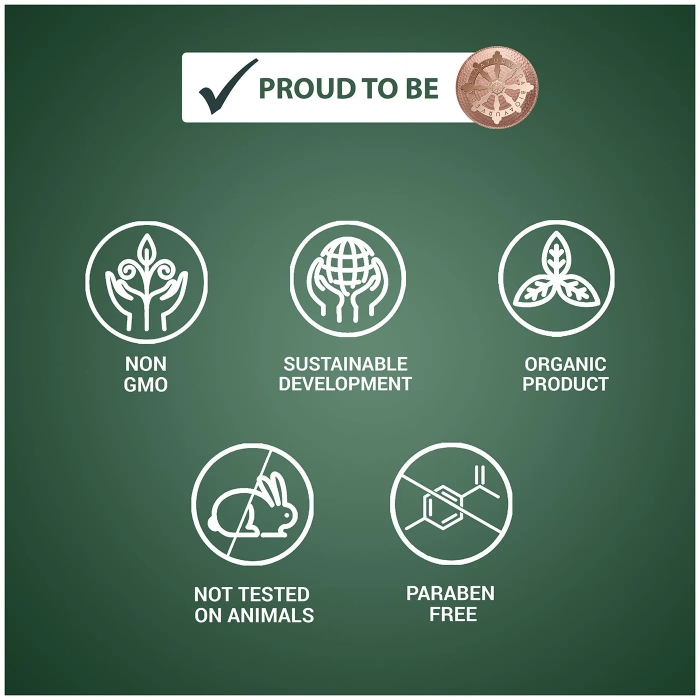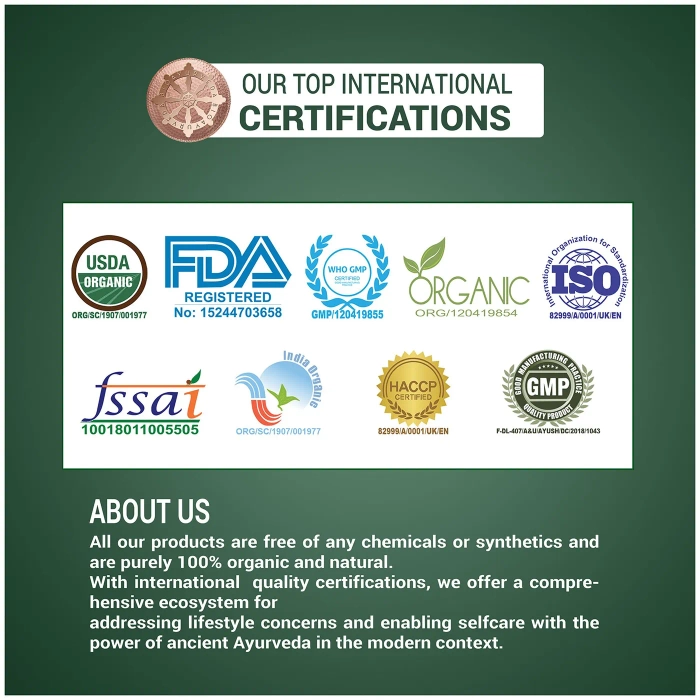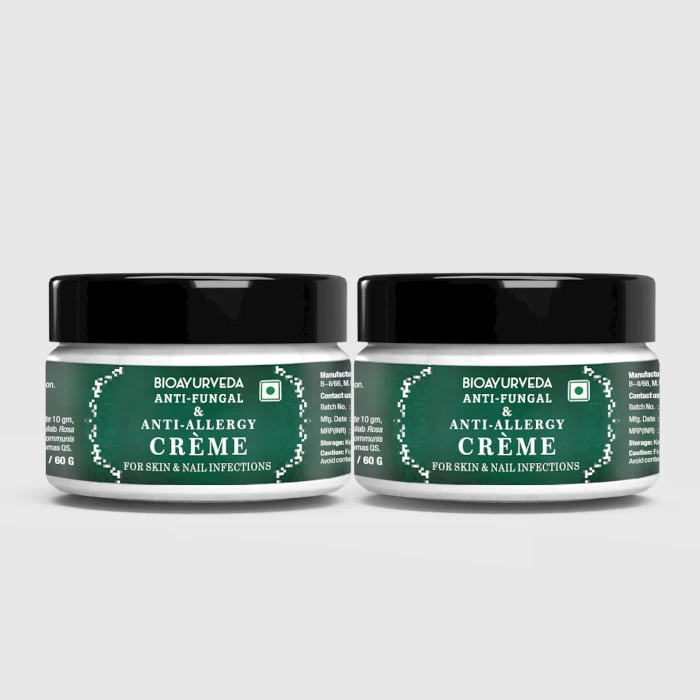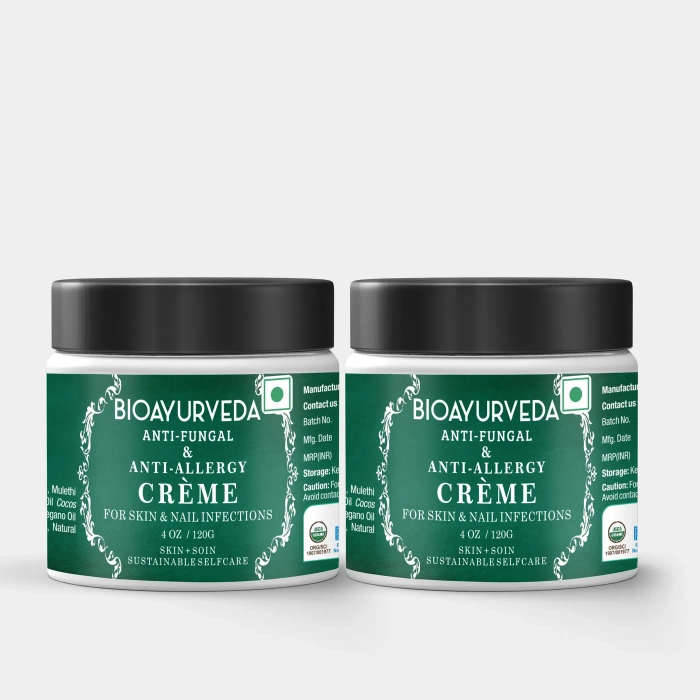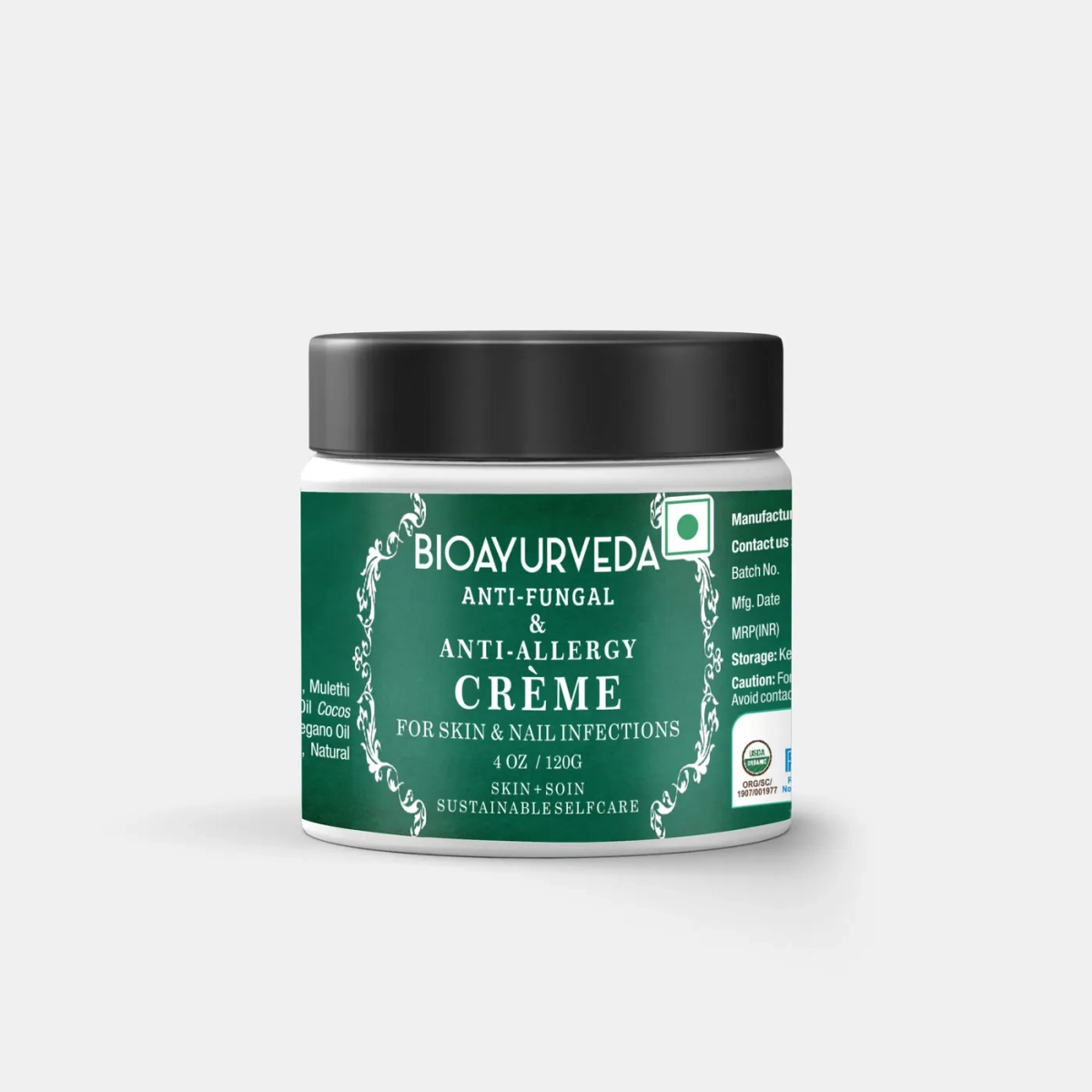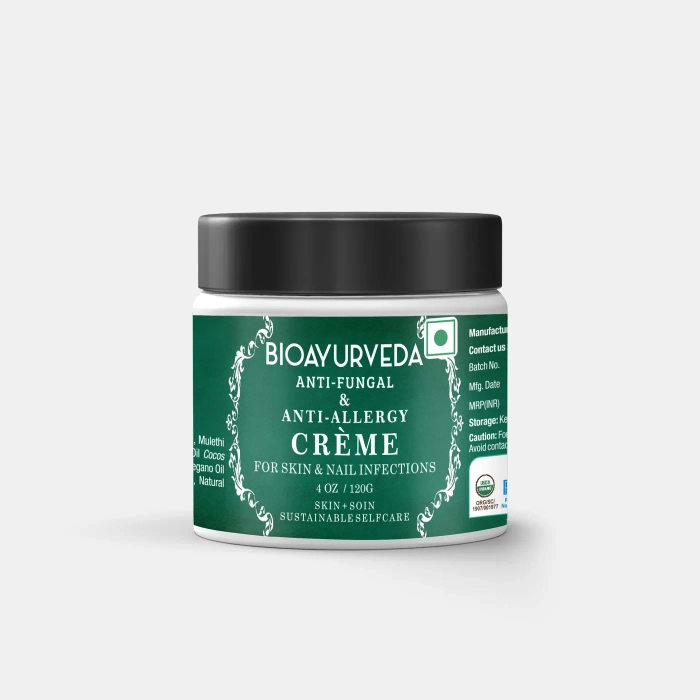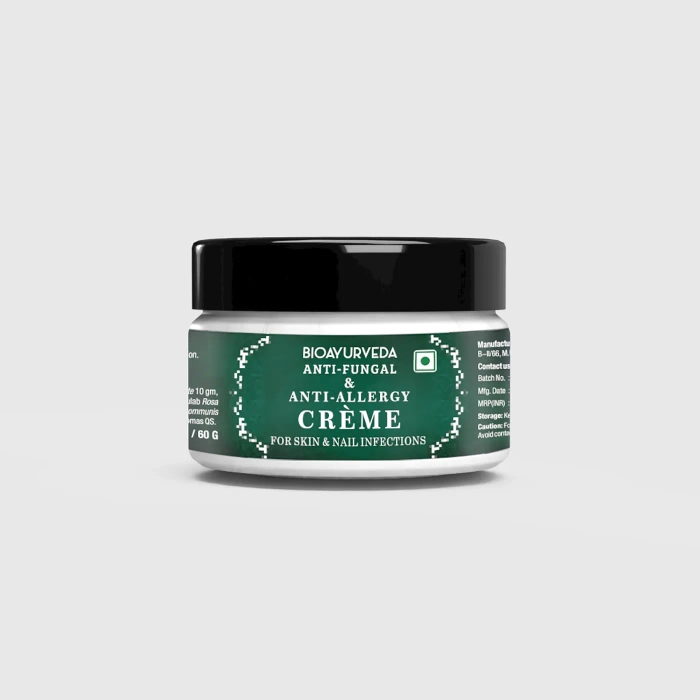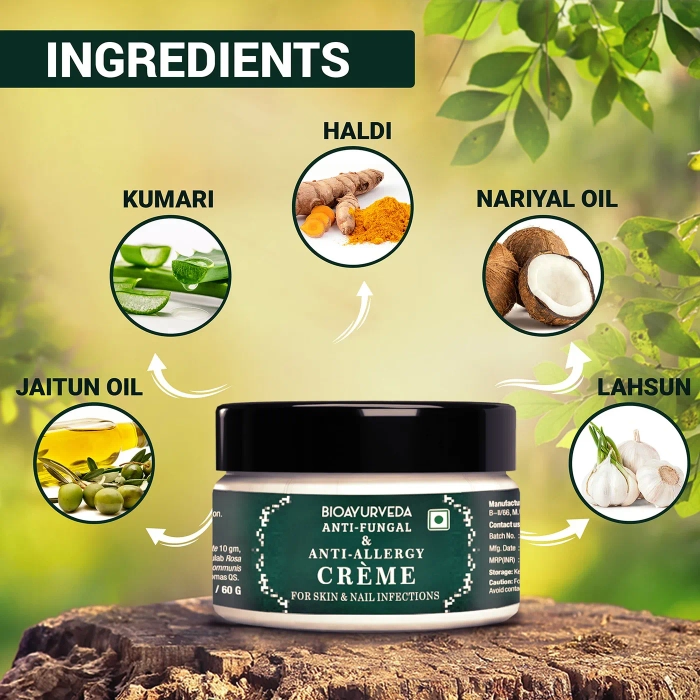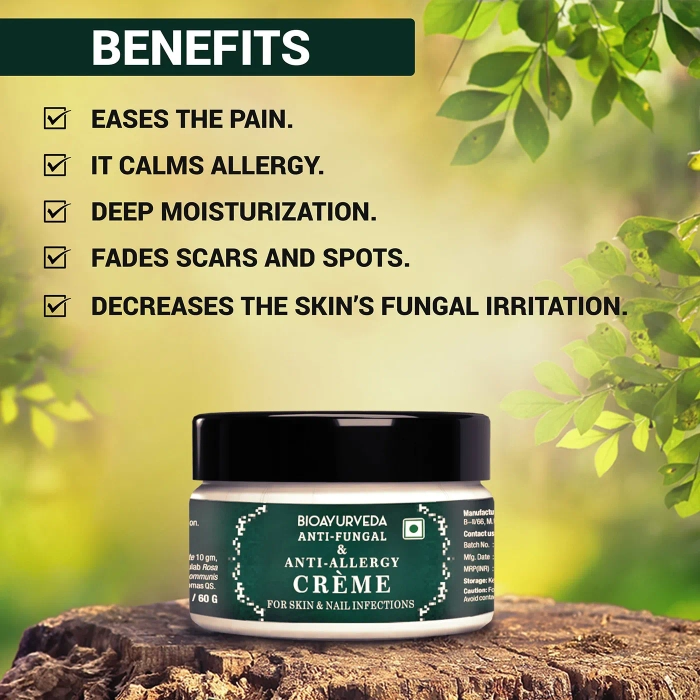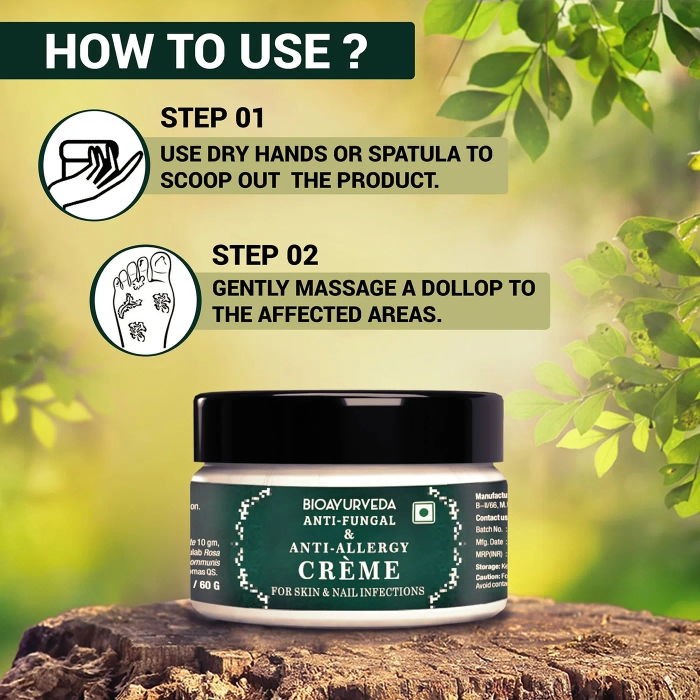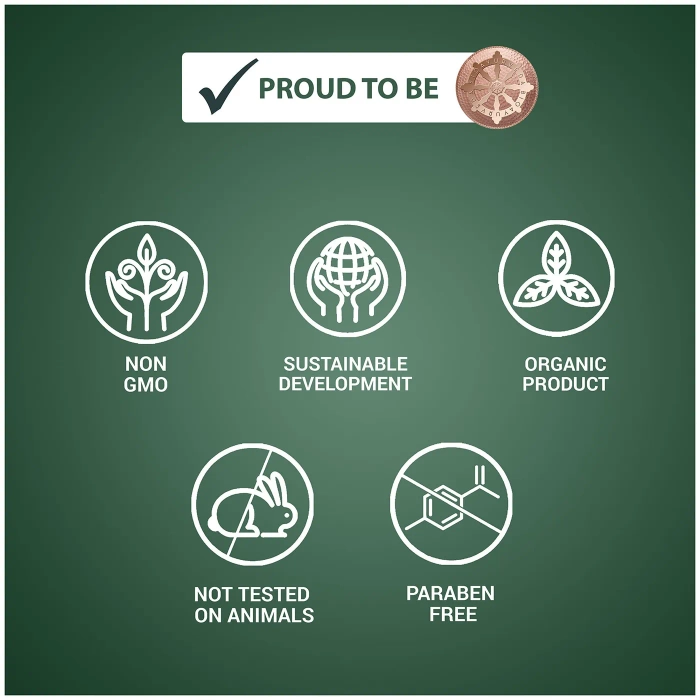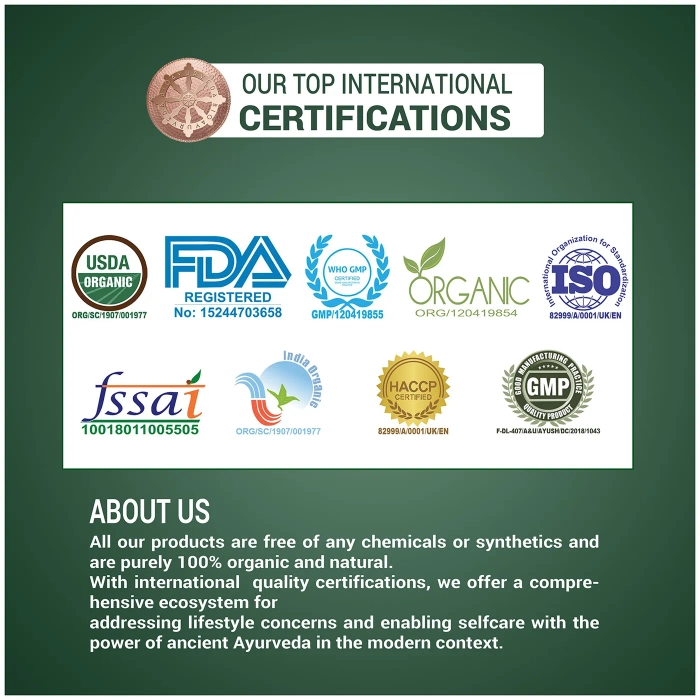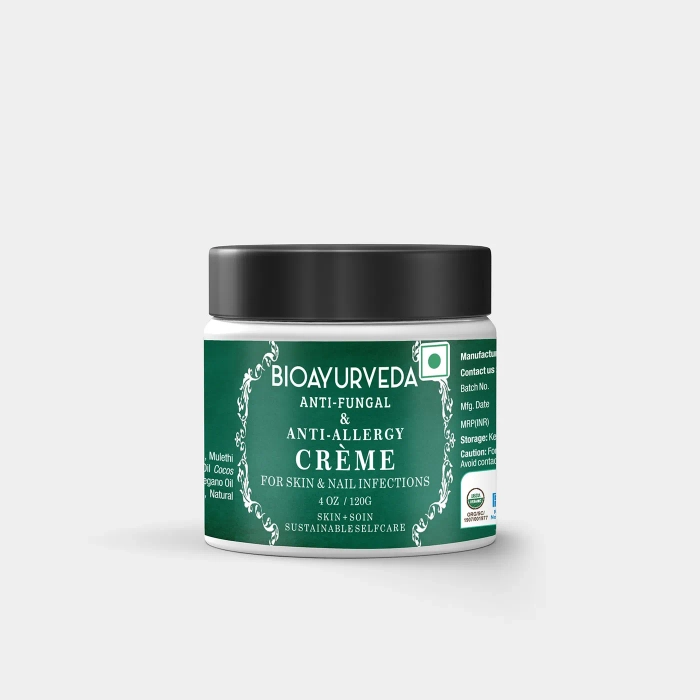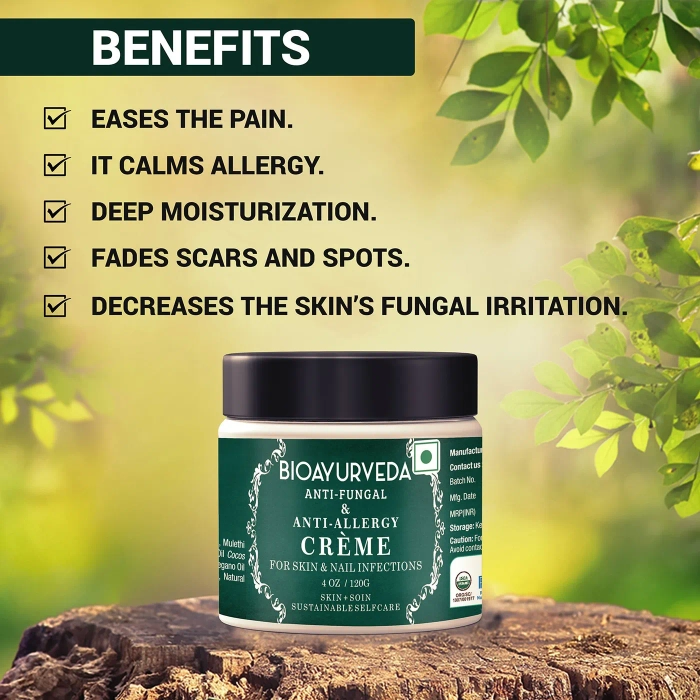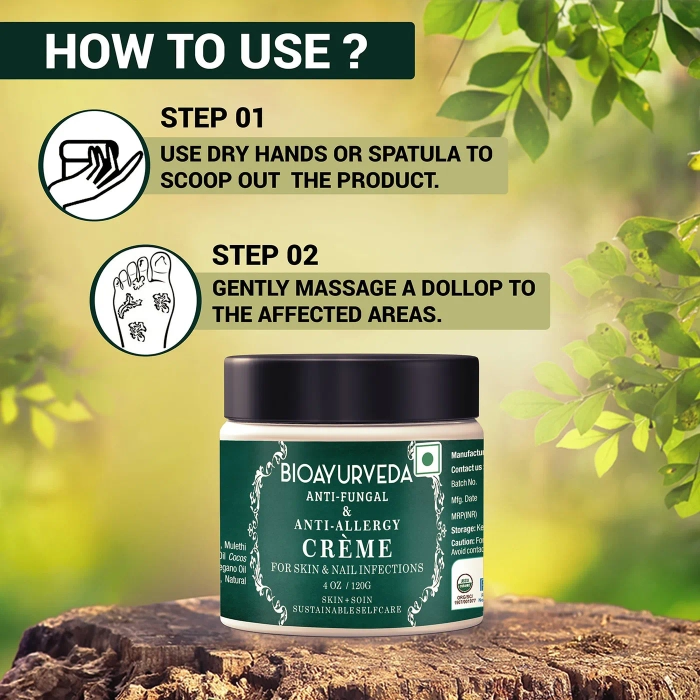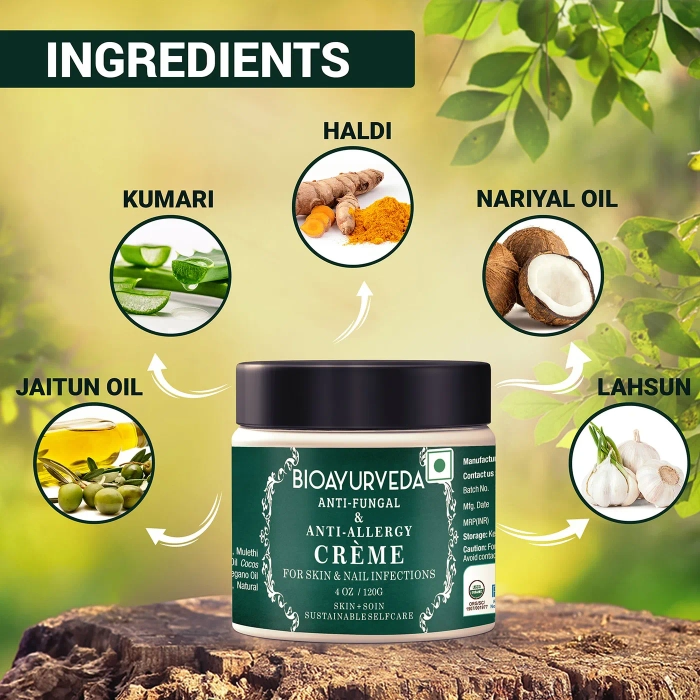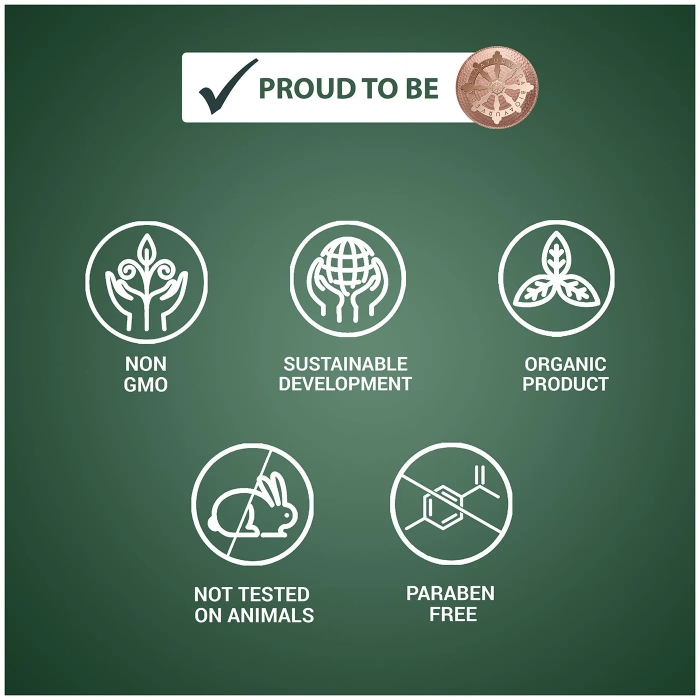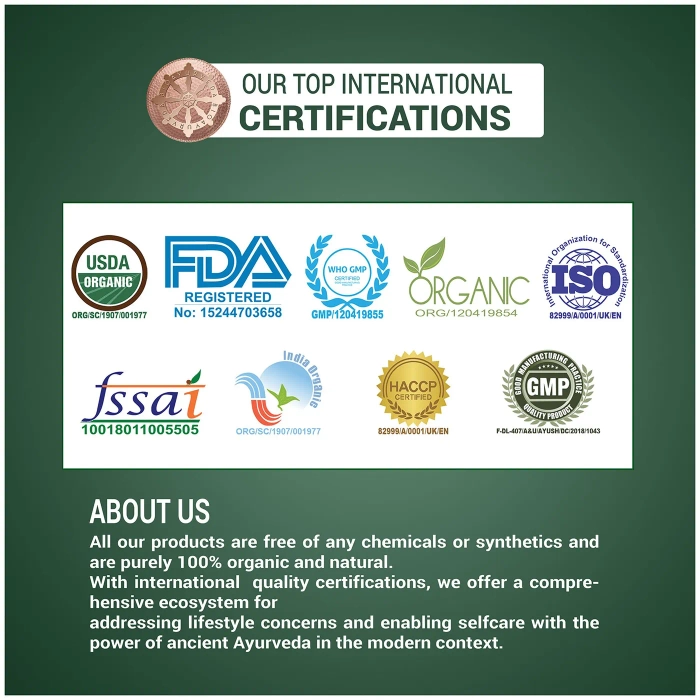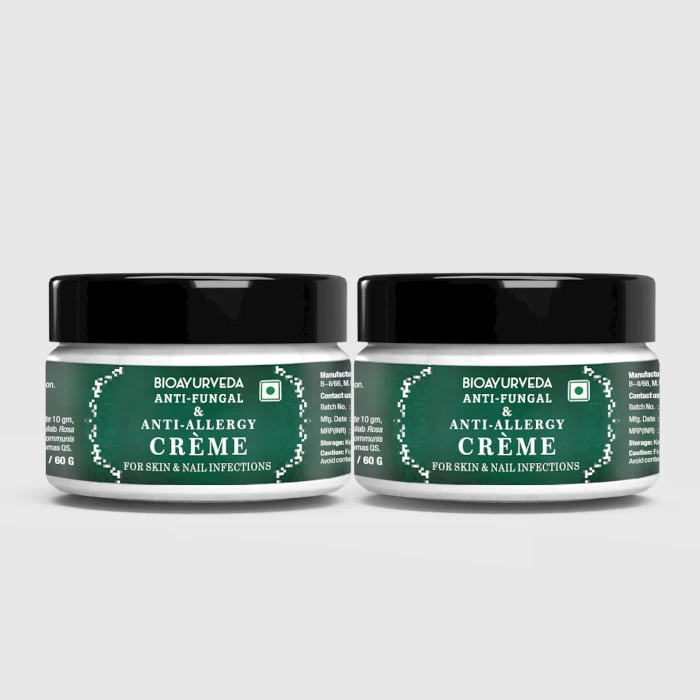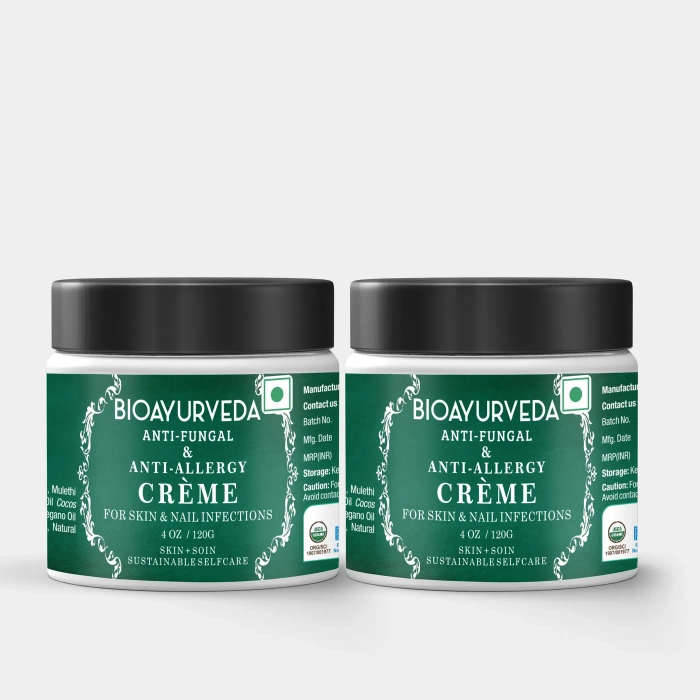 ANTI-FUNGAL & ANTI-ALLERGY CRÈME
Description
ANTI-FUNGAL & ANTI-ALLERGY CRÈME is a unique blend of organic healing herbs along with vital essential & natural oils that is formulated for fighting fungal infections and allergic irritations. It calms inflammation and itching, curbing symptoms of candida, dermatitis, urticaria and other breakouts and flare-ups.
HOW TO APPLY
Gently massage a dollop to the affected areas. Reapply as required. Use dry hands or spatula to scoop out the product.
Ingredients
Haldi, Kumari, Mulethi, Grapeseed, Lahsun, Nariyal Oil, Kayaputi Oil, Dill Oil, Oregano Oil, Erand Oil, Jaitun Oil
Product details
---
Infections and allergies are like the villains of the body's defense system, causing all sorts of chaos and discomfort. Let's start with infections. These troublemakers can be caused by bacteria, viruses, or fungi that invade our bodies and wreak havoc. They can turn a happy day into a miserable one, with symptoms like fever, coughing, sneezing, sore throat, runny nose, and body aches. Infections can make us feel weak and tired, interrupt our daily routines, and even land us in bed, binge-watching our favorite shows as we battle through the misery. Now, let's talk about allergies. They have a different approach but are equally annoying. They occur when our immune system decides to overreact to harmless substances like pollen, pet dander, or certain foods. Suddenly, our body goes into panic mode, releasing a flood of histamines that cause itchy eyes, runny nose, sneezing fits, and sometimes even difficulty breathing.
Allergies can turn a beautiful spring day into a nightmare, as we stumble around with a tissue box in one hand and antihistamines in the other, desperately trying to find relief from the incessant itching and sneezing. Luckily, you can counter both of them using BIOAYURVEDA Anti-Fungal & Anti-Allergy Crème. It is an Ayurvedic crème that helps you fight fungal infections and allergies at the same time. What's better is that it is suitable for all skin types, making it the best choice when it comes to infections and allergies!
Benefits
Ingredients


BIOAYURVEDA is a visionary holistic luxury brand in health and wellness offering completely natural and organic products.
Manufactured By:
Arganshe Private Limited
Address:
11/2, BADARPUR BORDER, Faridabad, Haryana, 121003