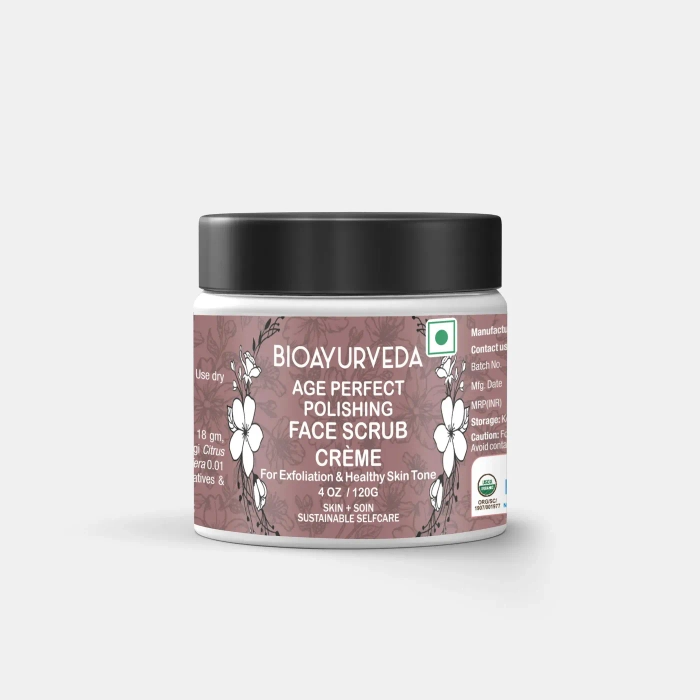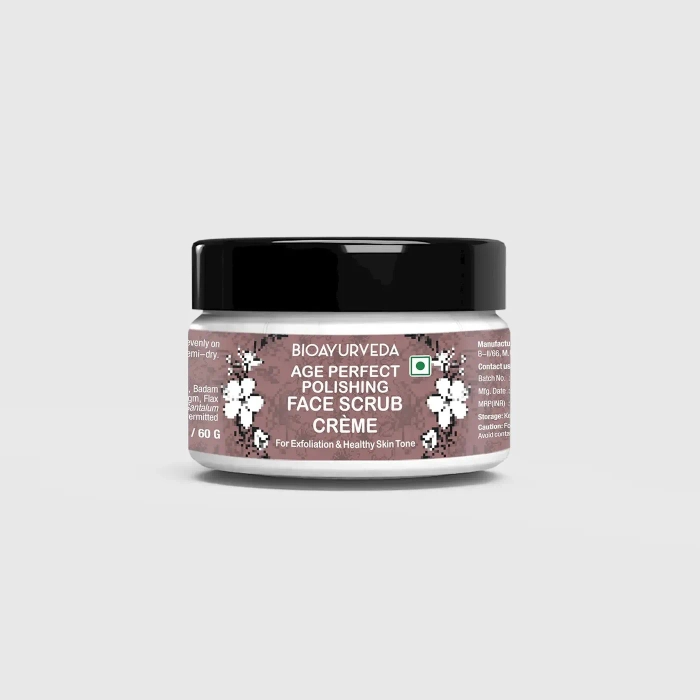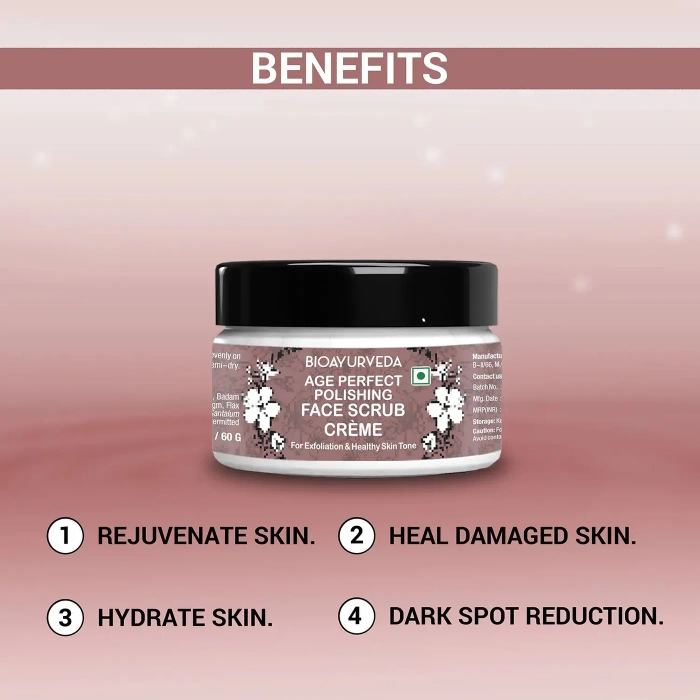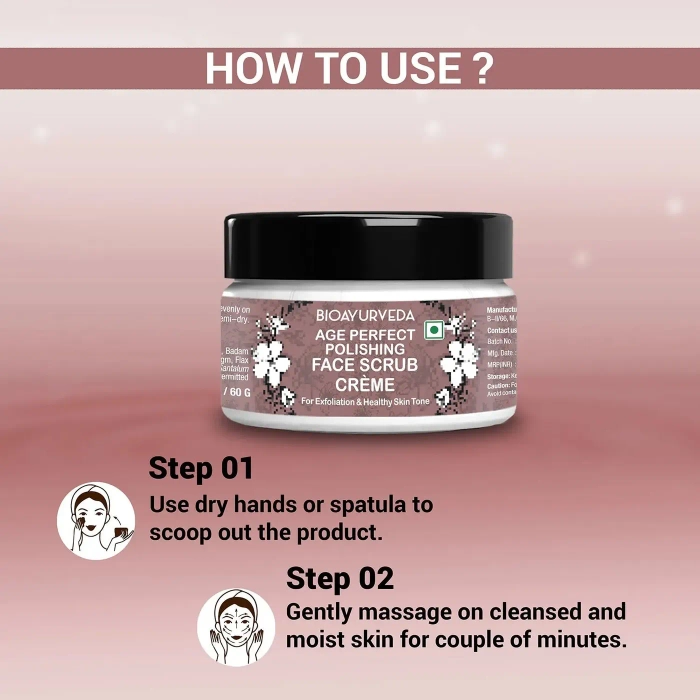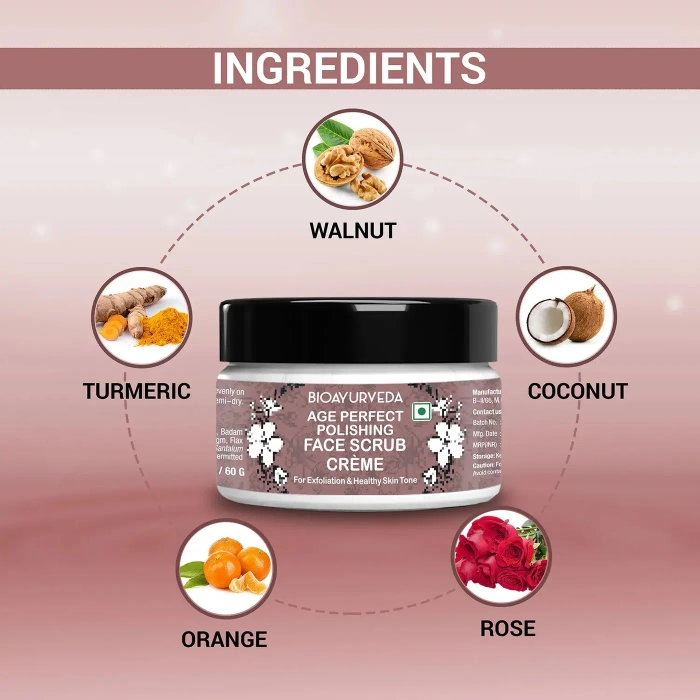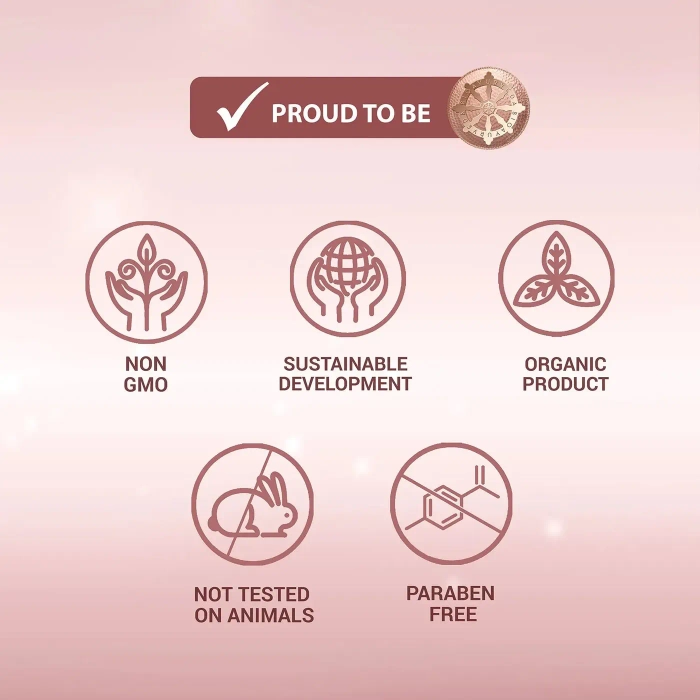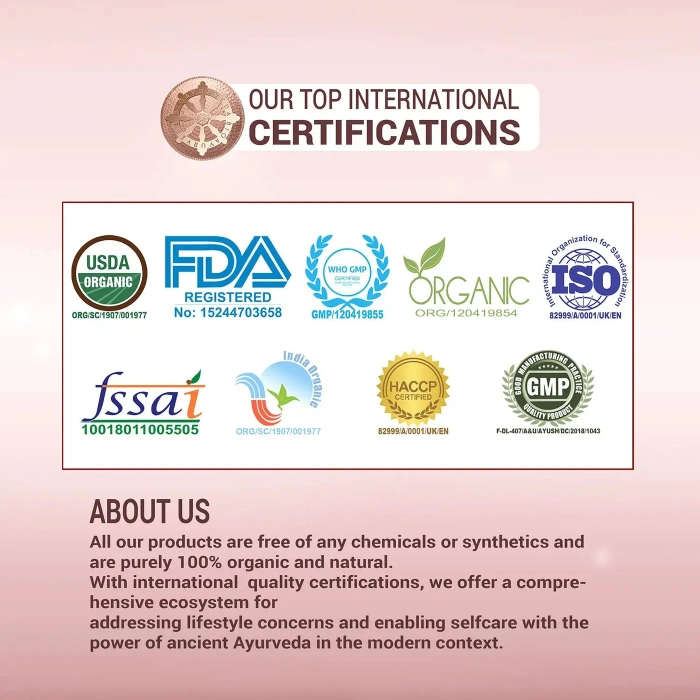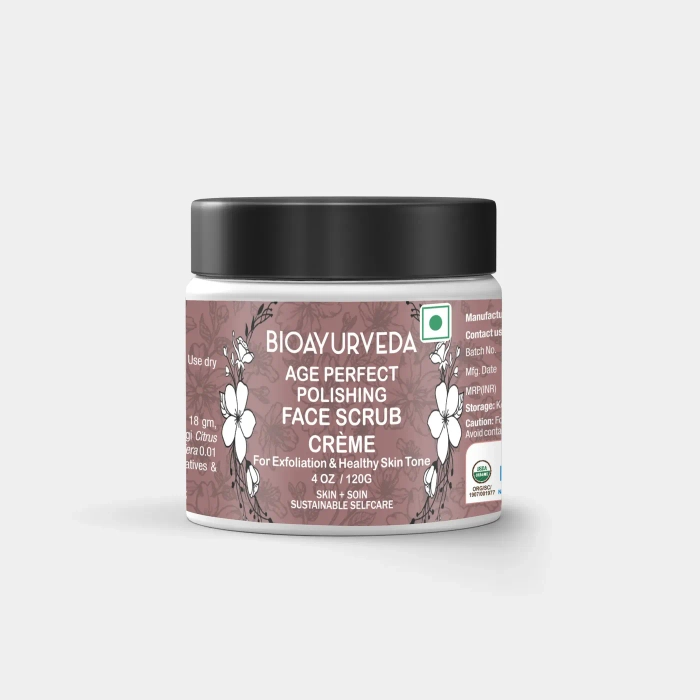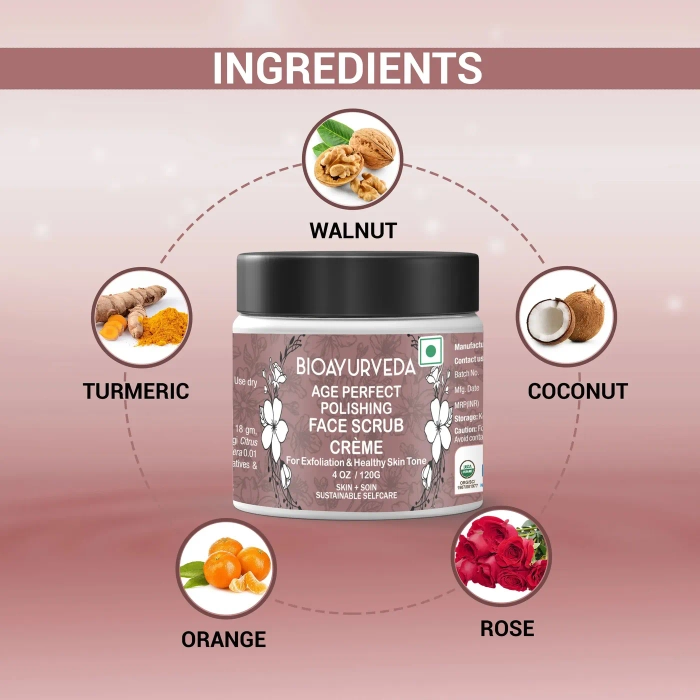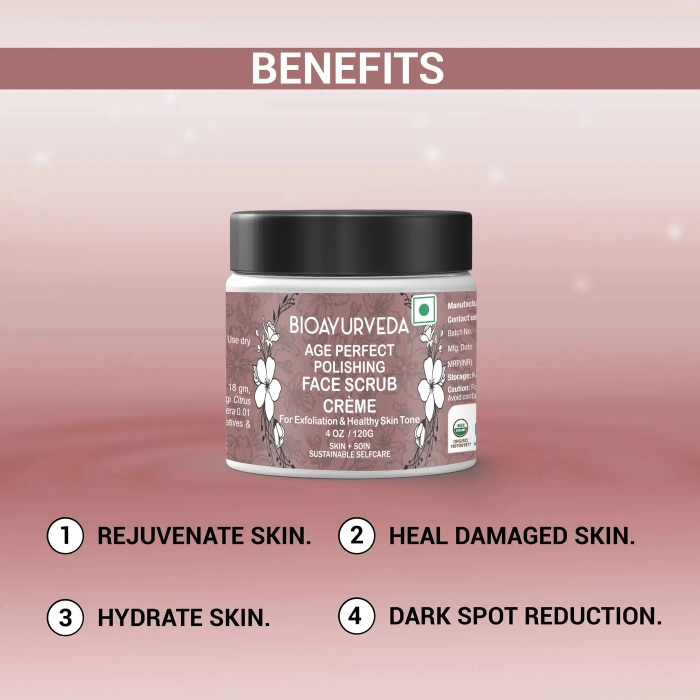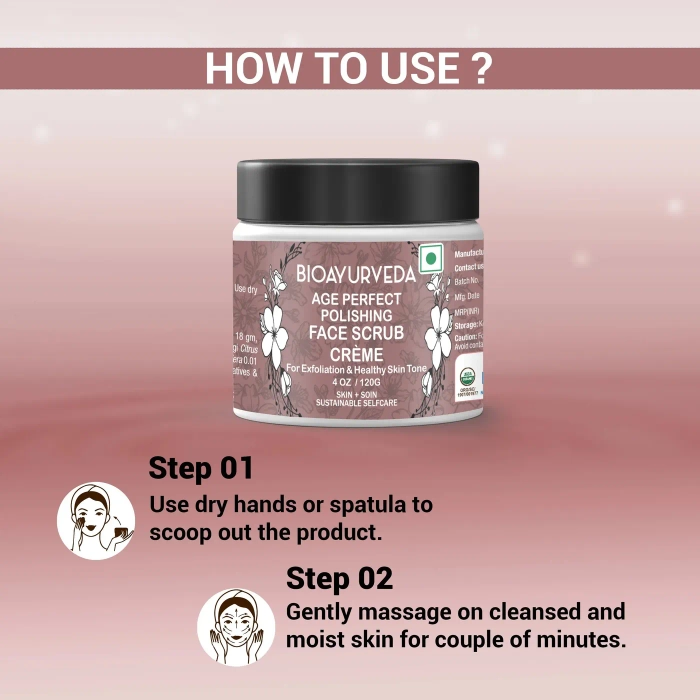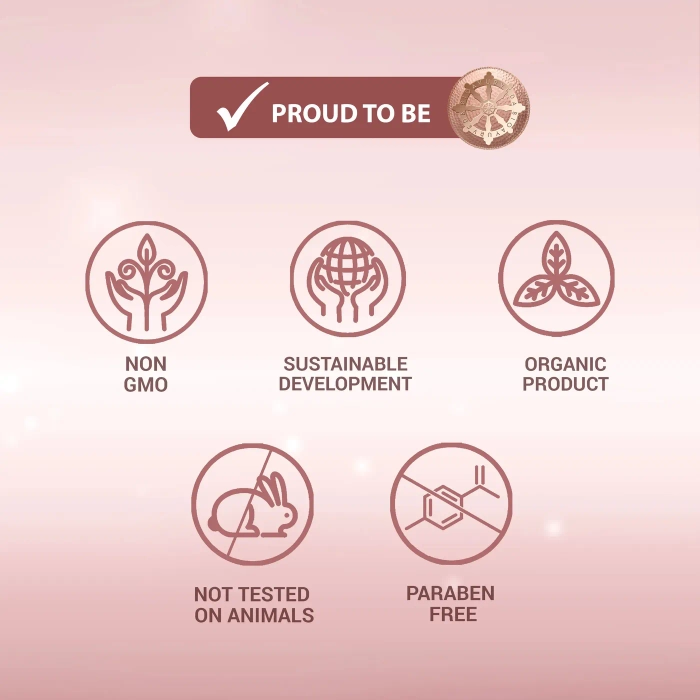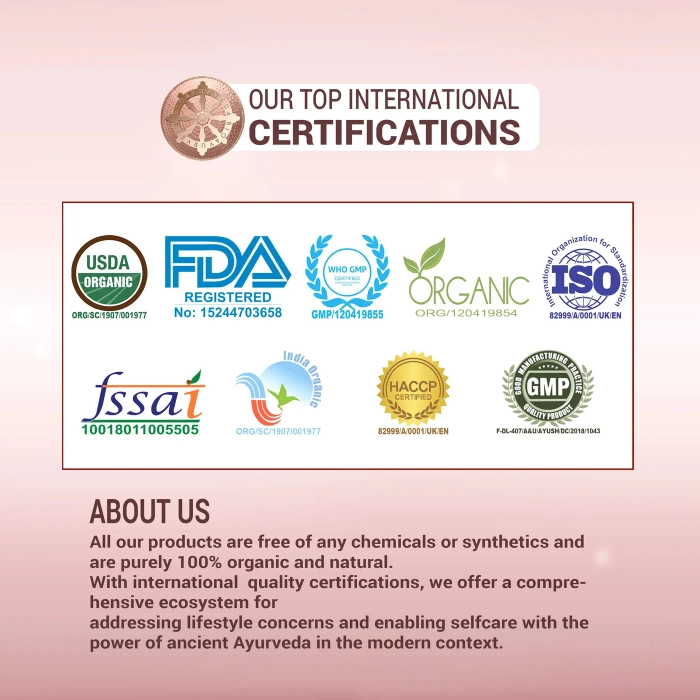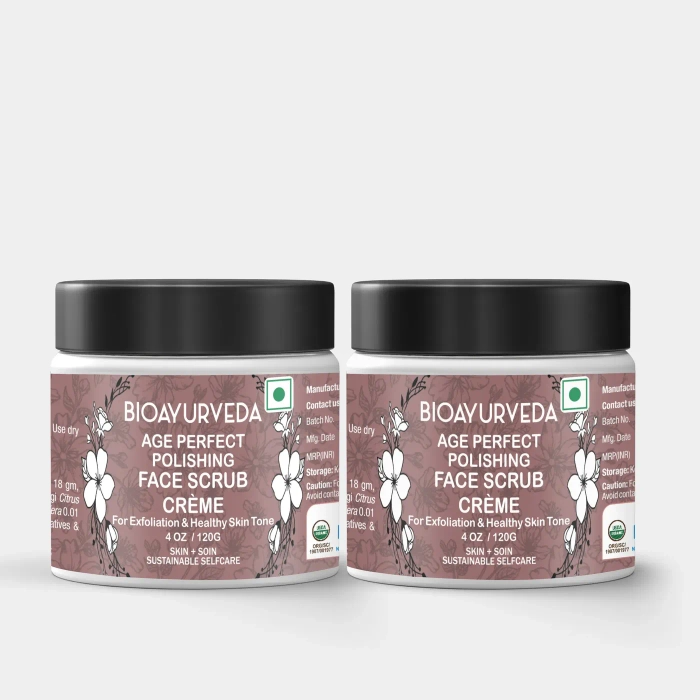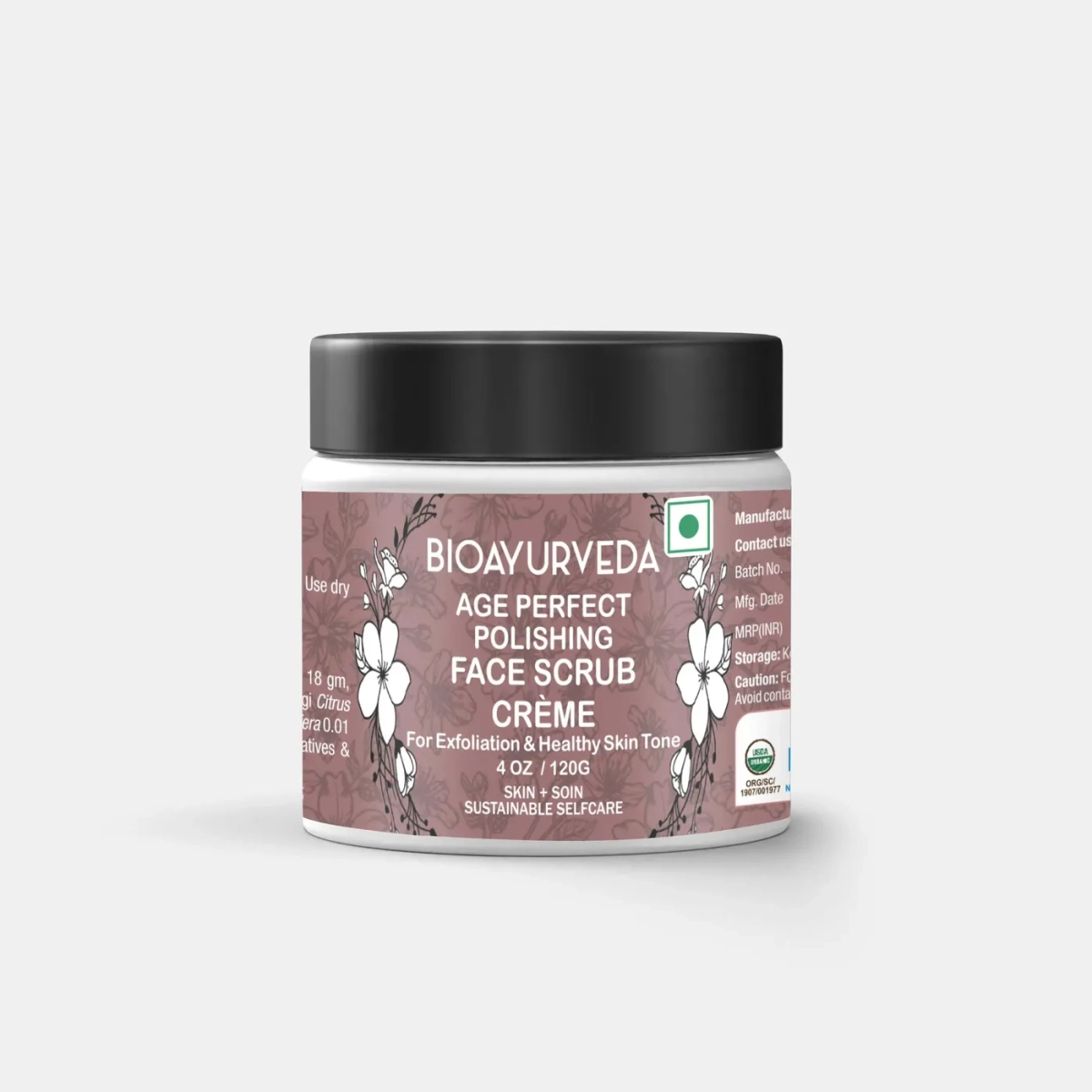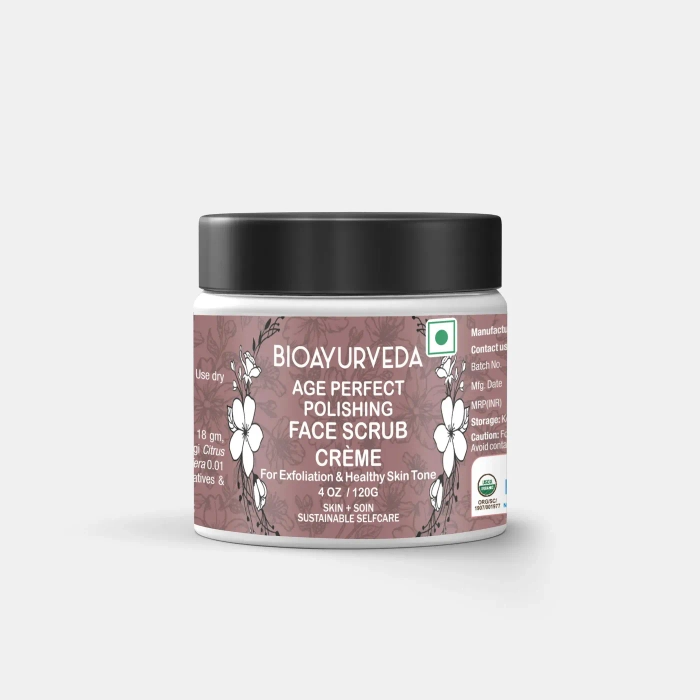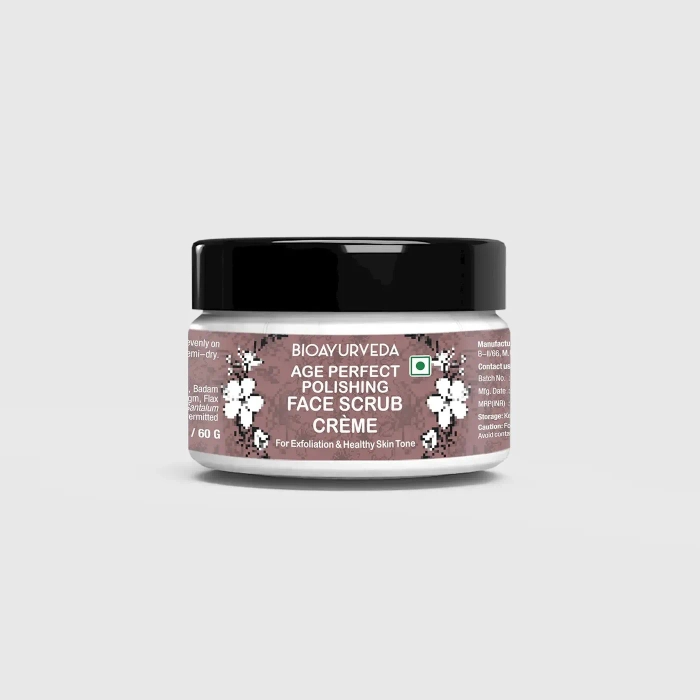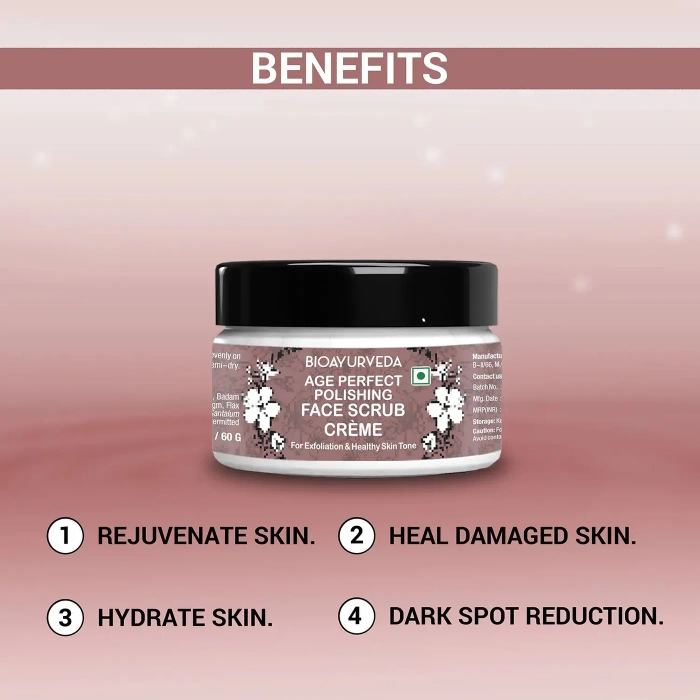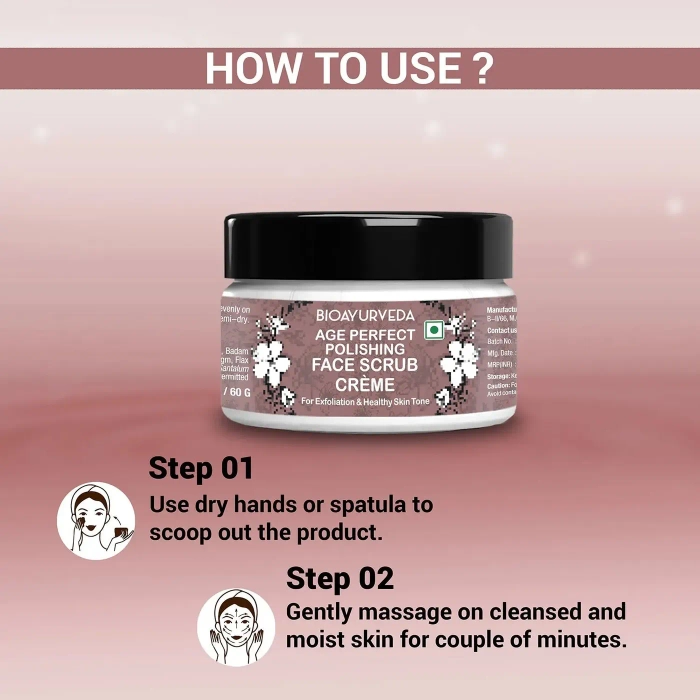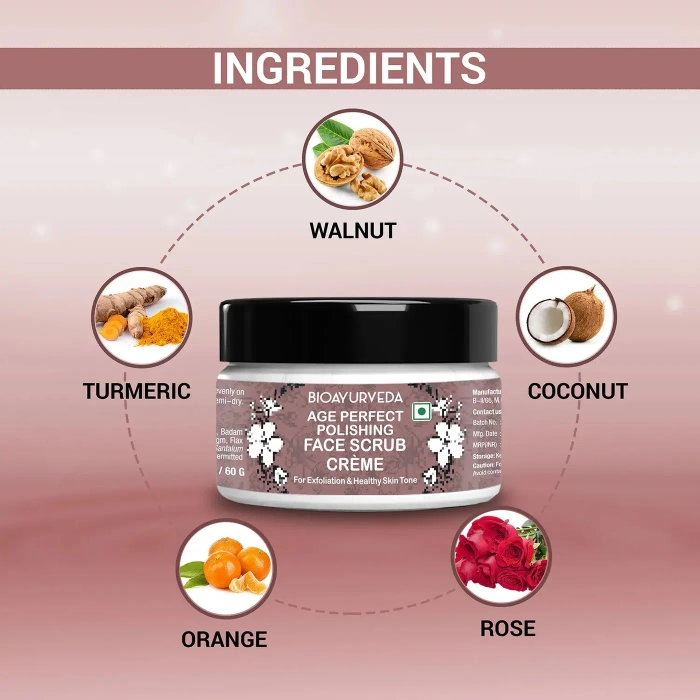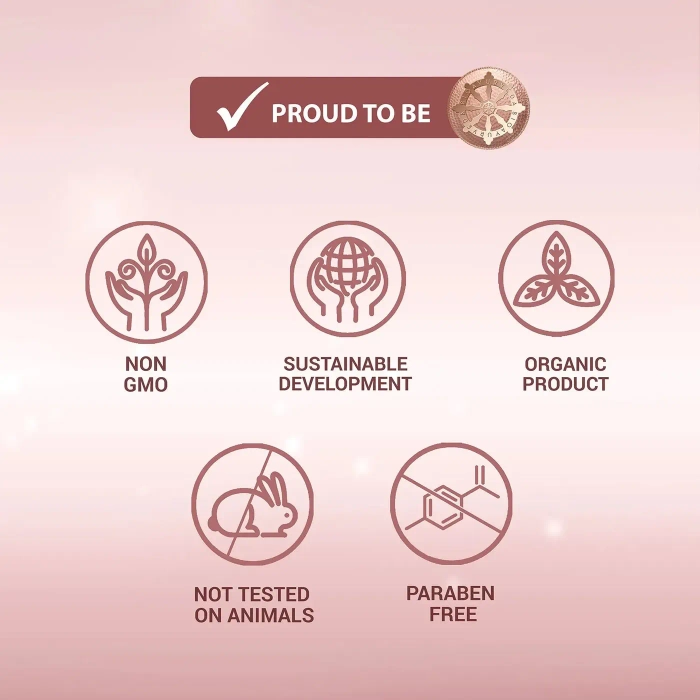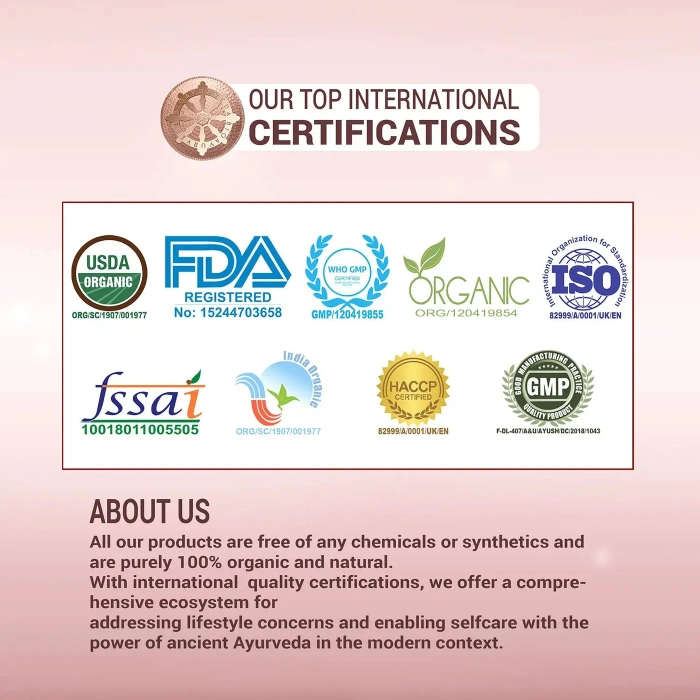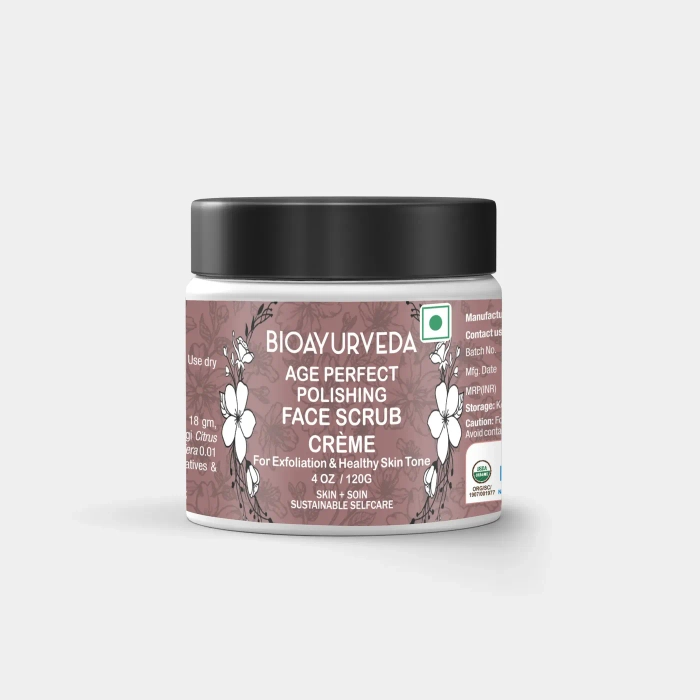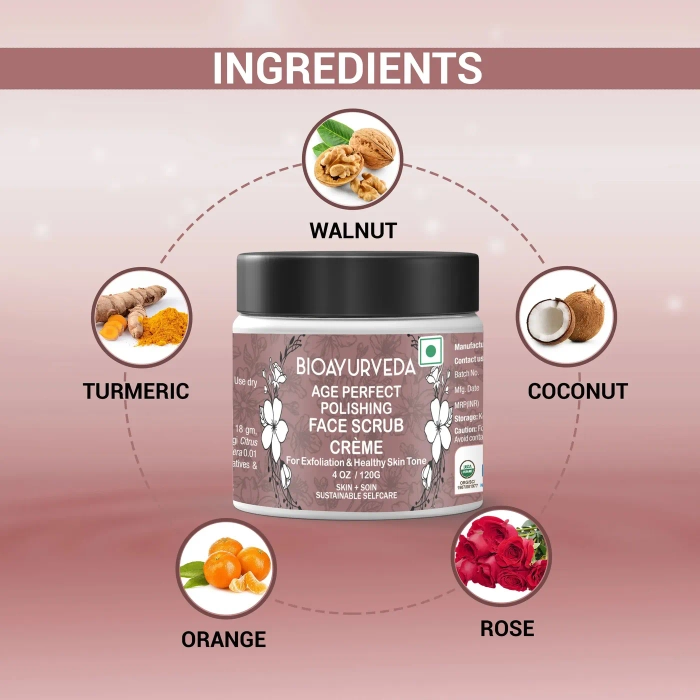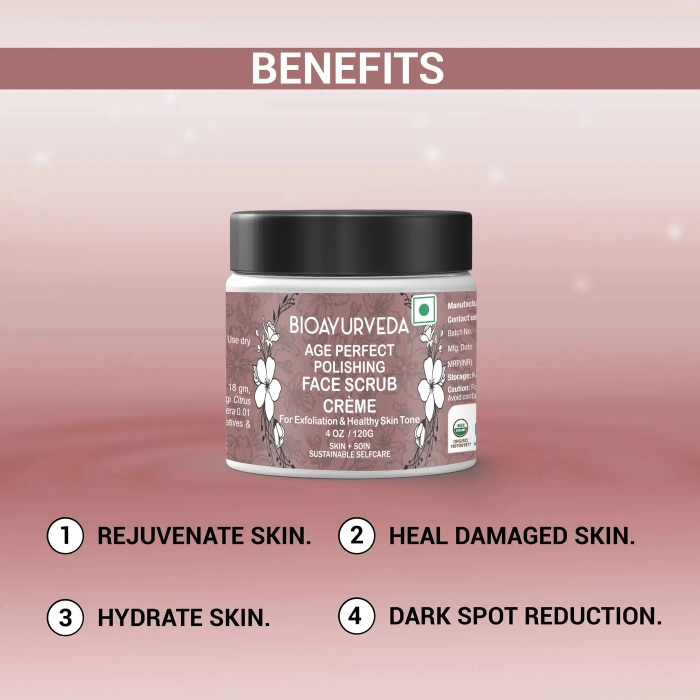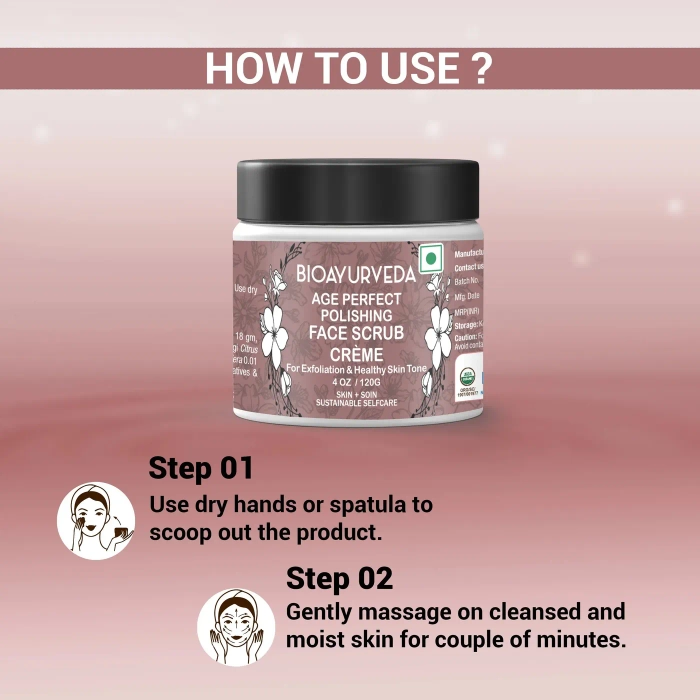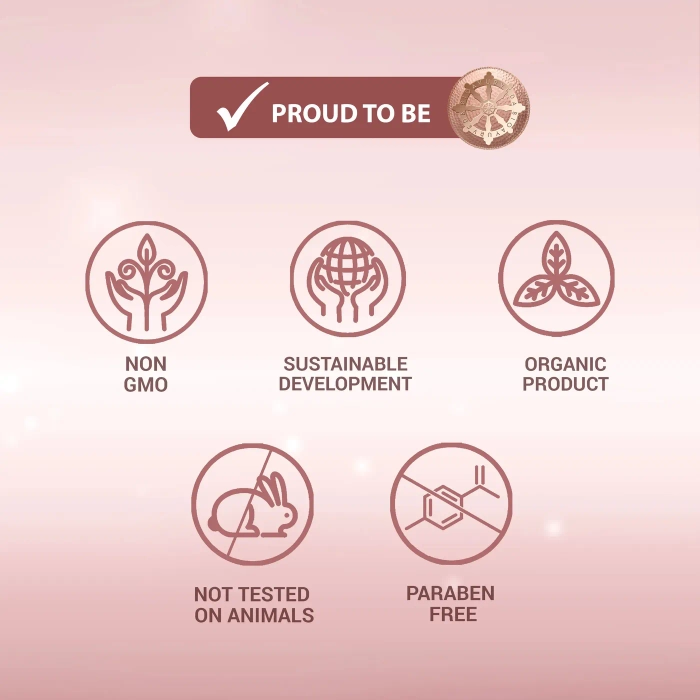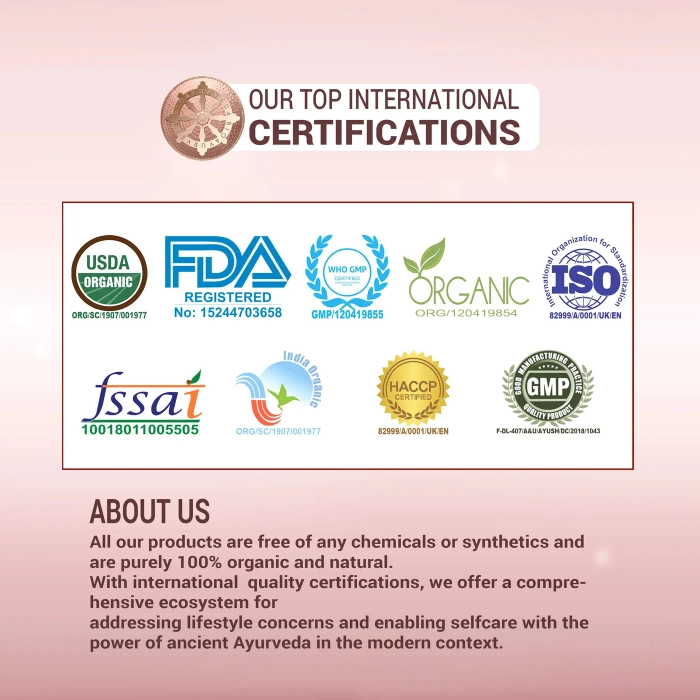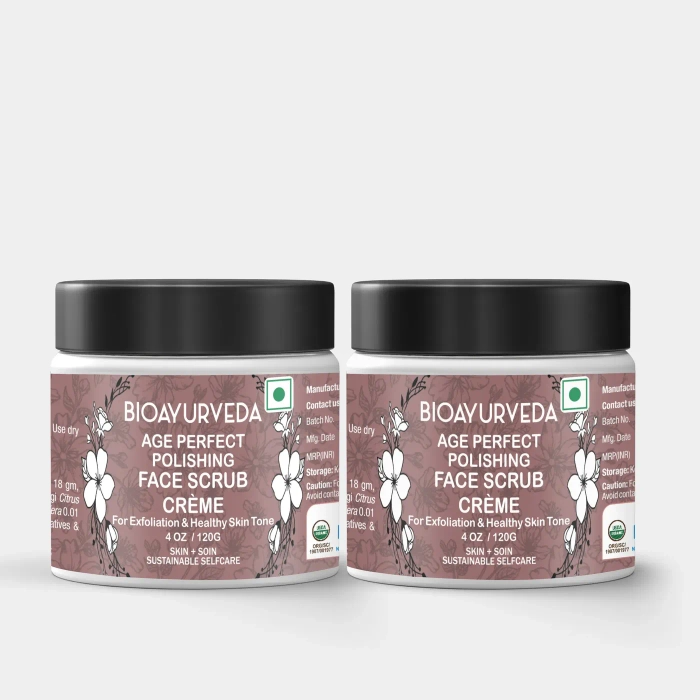 AGE PERFECT POLISHING FACE SCRUB CRÈME
Description
AGE PERFECT POLISHING FACE SCRUB CRÈME is a unique blend of organic herbs, along with vital essential & natural oils that is formulated to revitalize, refresh and exfoliate. The face polishing cream unclogs pores and clears blackheads. It helps remove dead cells, increase circulation, enable repair and correct uneven skin tone. This natural face scrub facilitates cellular regeneration.
HOW TO APPLY
Gently massage on cleansed and moist skin for couple of minutes. Rinse and pat dry. Use dry hands or spatula to scoop out the product.
Natural face scrub Ingredients
Usira, Chana, Chandan, Kokum, Narangi, Haldi, Neem, Akhrot, Nariyal Oil, Gulab Oil, Kesar
Product details
---
Faces are truly the paramount of beauty, as they hold the power to captivate and express a multitude of emotions. The unique features and characteristics of each face make it an individual work of art, with its own story to tell. Our faces are our primary means of communicating with the world around us, whether it's through a smile, a frown, a raised eyebrow, or a nod of the head. They are the canvas upon which our personality and innermost thoughts are projected, and they can be a reflection of our health. It is essential to look after our faces for several reasons. First and foremost, our faces are constantly exposed to the elements and various environmental factors, such as pollution, UV rays, and harsh weather conditions, which can cause damage and accelerate the aging process. Proper care, including regular cleansing, moisturizing, and sun protection, can help to mitigate these effects and keep our skin looking and feeling its best. But leave it all to us.
We have a product for you that will instill life into your faces: BIOAYURVEDA Age Perfect Polishing Face Scrub Crème. The scrub cream is an Ayurvedic face cream that reinvigorates life into your face and exfoliates impurities. More so, it is suitable for all skin types, making it an extremely worthy candidate to be included in your skincare routines!
Benefits
Ingredients


BIOAYURVEDA is a visionary holistic luxury brand in health and wellness offering completely natural and organic products.
Manufactured By:
Arganshe Private Limited
Address:
11/2, BADARPUR BORDER, Faridabad, Haryana, 121003